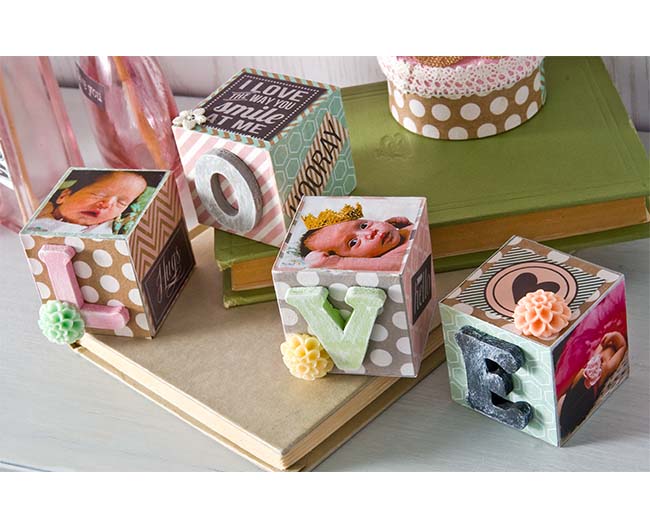 Wood blocks are perfect for making little mini scrapbook pages.  You can alter them in so many different ways…..it is actually endless!  I used wood letters to spell LOVE – but you can spell anything.
Customized baby blocks are super easy to make and they make a great display for a baby nursery.  Plus they are the perfect gift for a new mom for Mother's Day. Full instructions at Plaid Crafts.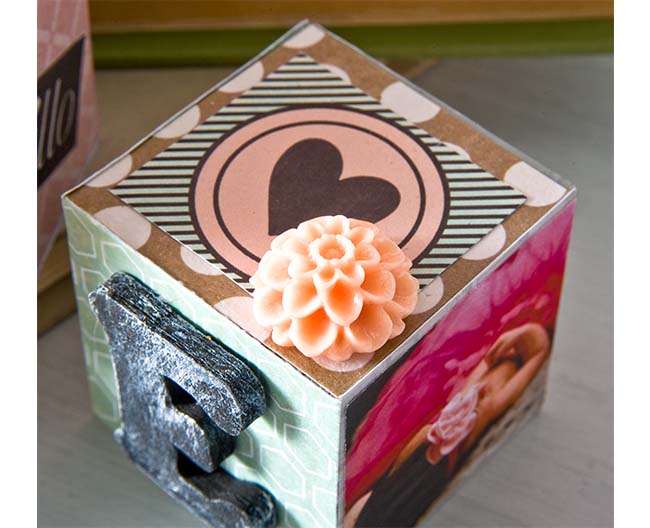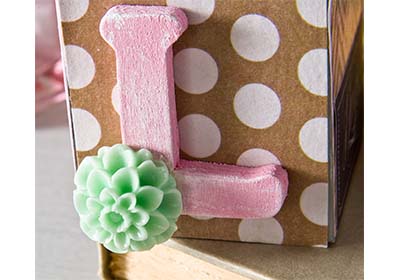 To get the dry brush look, just add a little paint to a paintbrush and tap off most of the paint.  Gently paint over the letter.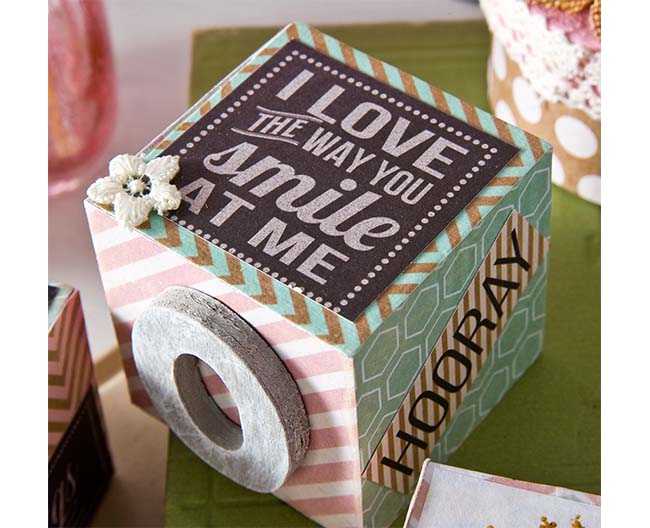 (Visited 494 times, 1 visits today)