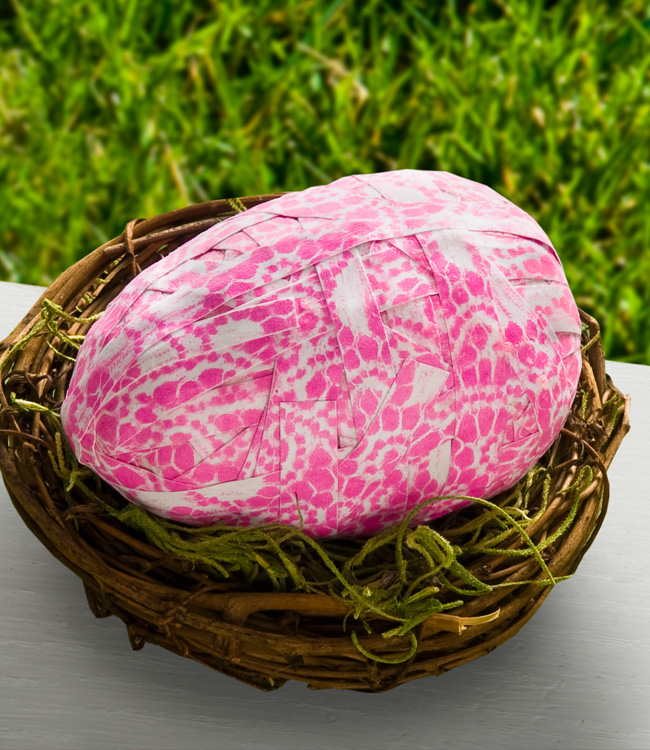 Here is a quick way to decorate Easter Eggs! All you need is small strips of paper and Mod Podge. This easy technique works over plastic eggs, wood eggs, styro-eggs and even real hollowed eggs.
Materials:
Easter egg shape (plastic
wood or real)
Foam paintbrush
Scrapbook paper
Mod Podge
Scissors
Bird nest
moss
Hot glue
Instructions
1. Cut the sheet of scrapbook paper into 1/4" strips. Apply Mod Podge to the back and front of the strip, position one end on the egg and begin wrapping the egg with the strip in a random pattern. Repeat the process until the entire egg is covered. Allow to dry.
2. Hot glue a palm-full of moss to the center of the nest. Hot glue the egg into the nest.
PROJECT TIP: Add a touch of glitter by top coating the egg with Sparkle Mod Podge.
WATCH – MORE EGG DECORATING IDEAS! 

(Visited 118 times, 1 visits today)