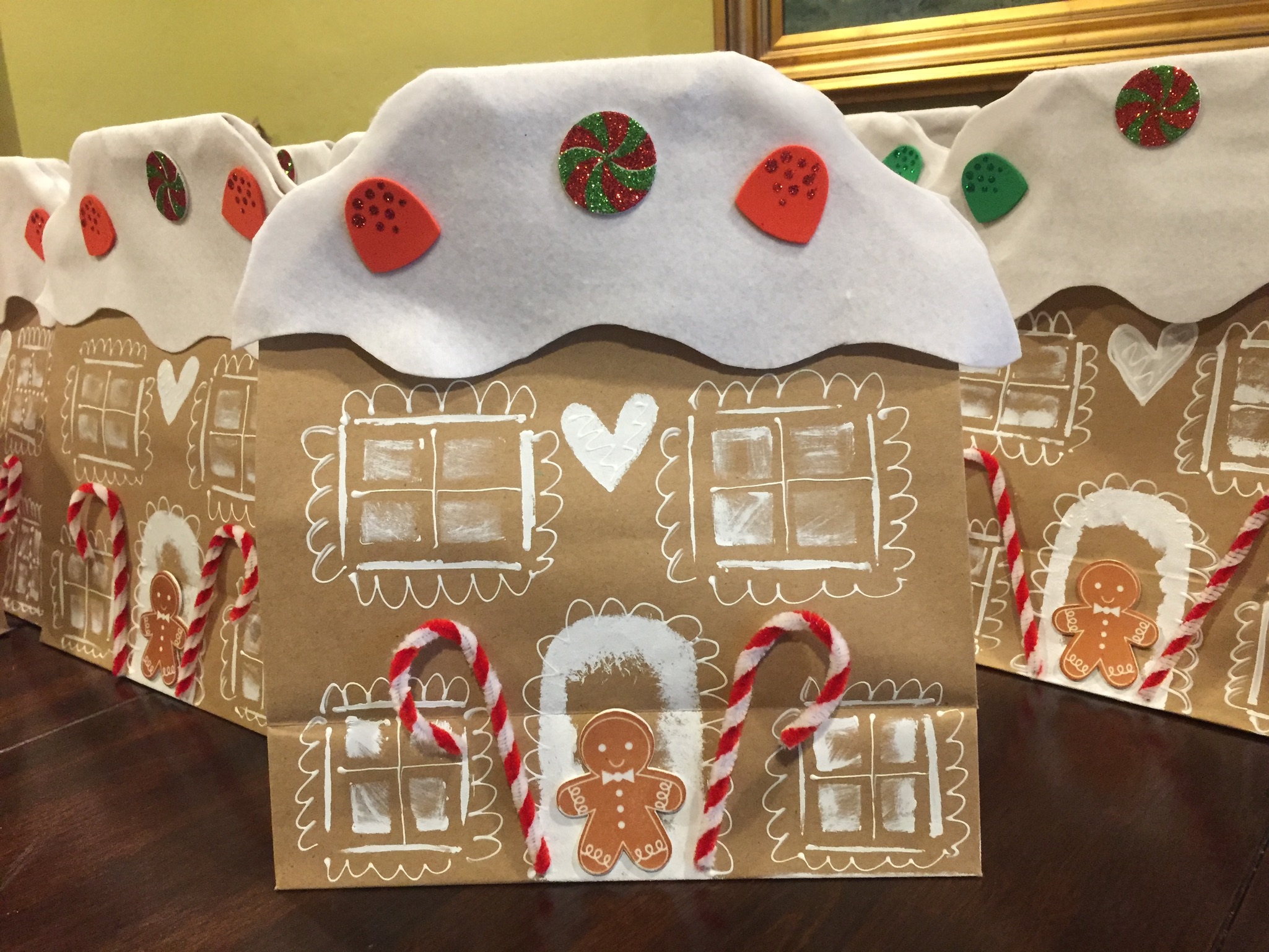 Paper Bag Gingerbread Houses
I recently had the pleasure of making centerpieces for our annual Jingle Bell Breakfast at pre-school. Last year, I did 70+ glittered cone trees for the Spirit of Christmas theme. This years theme was Gingerbread Adventure. The event is a fundraiser so keeping the cost of the decorations down is very important. I did a quick google look and saw this amazing idea from Craftberry Bush. I adapted my project from hers. I went with a more "kid" look since this is an event for 4 year olds.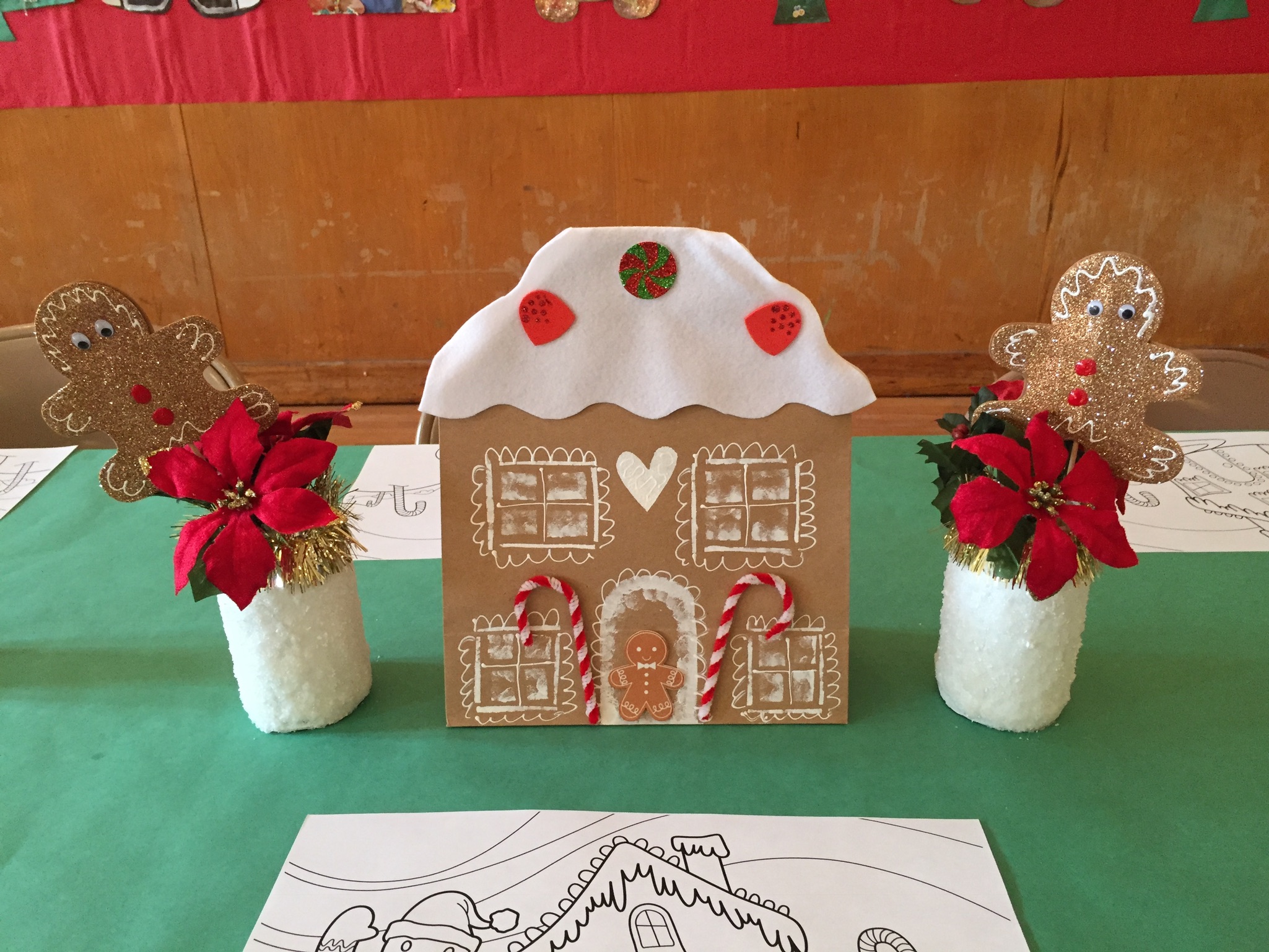 I made one double-sided house for each table center. I also made the little recycled jar floral arrangements on the side.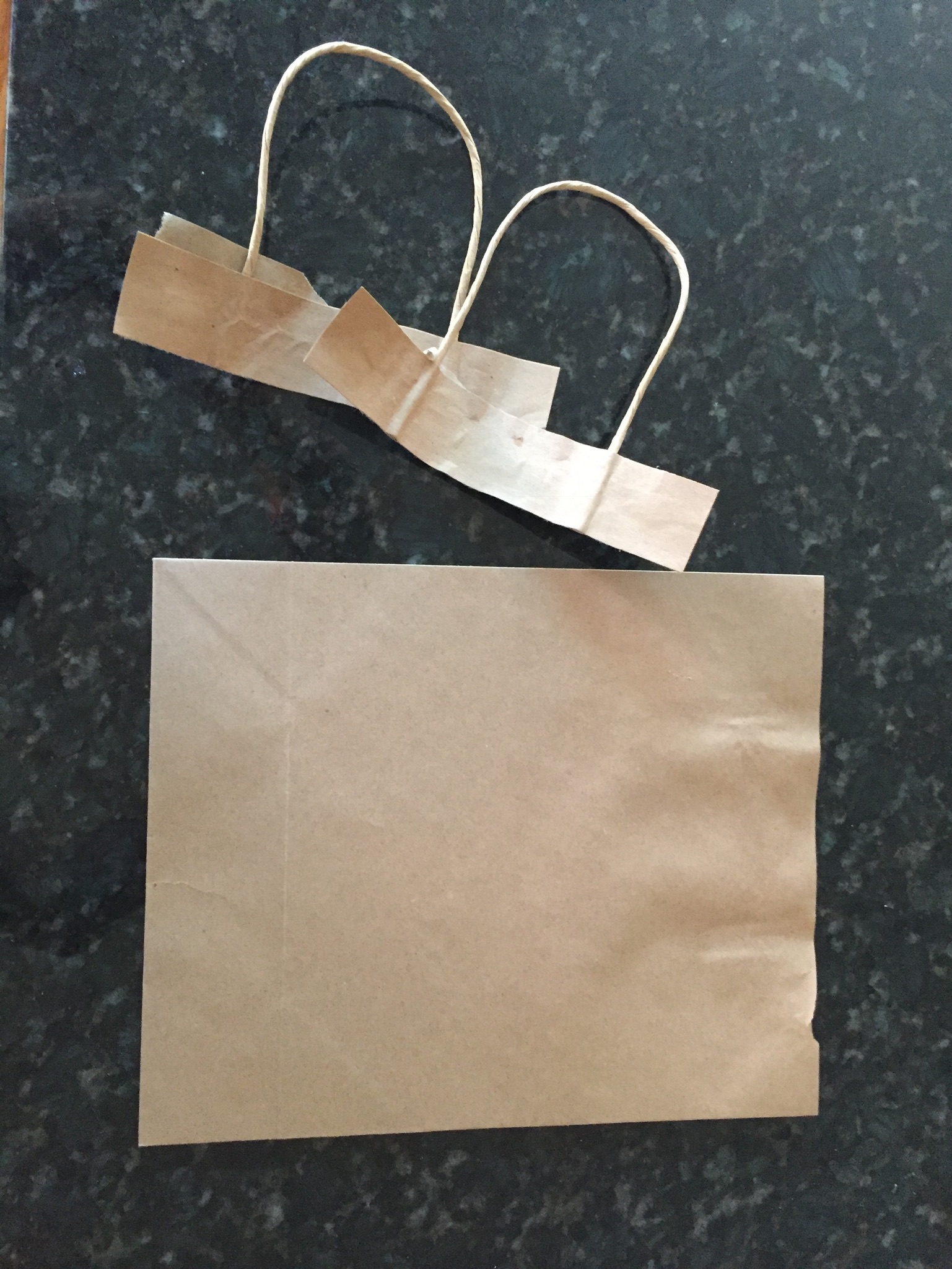 I started with a large "cub" bag in kraft paper. I removed the paper strip and handles from the inside. I really like this bag because it is sturdy and it has a cardboard insert in the bottom.
I cut my own stencil for the doors, windows and heart shape.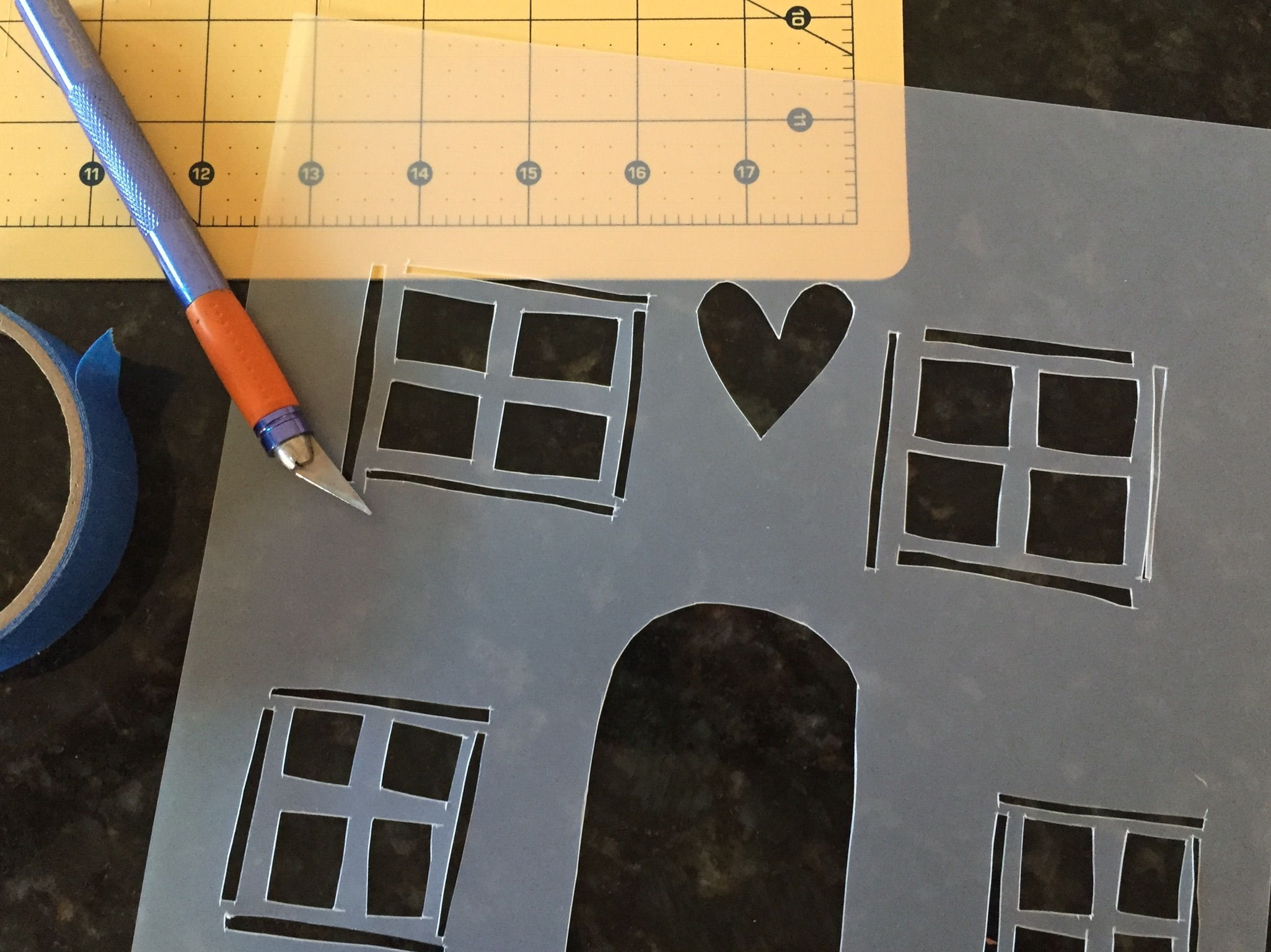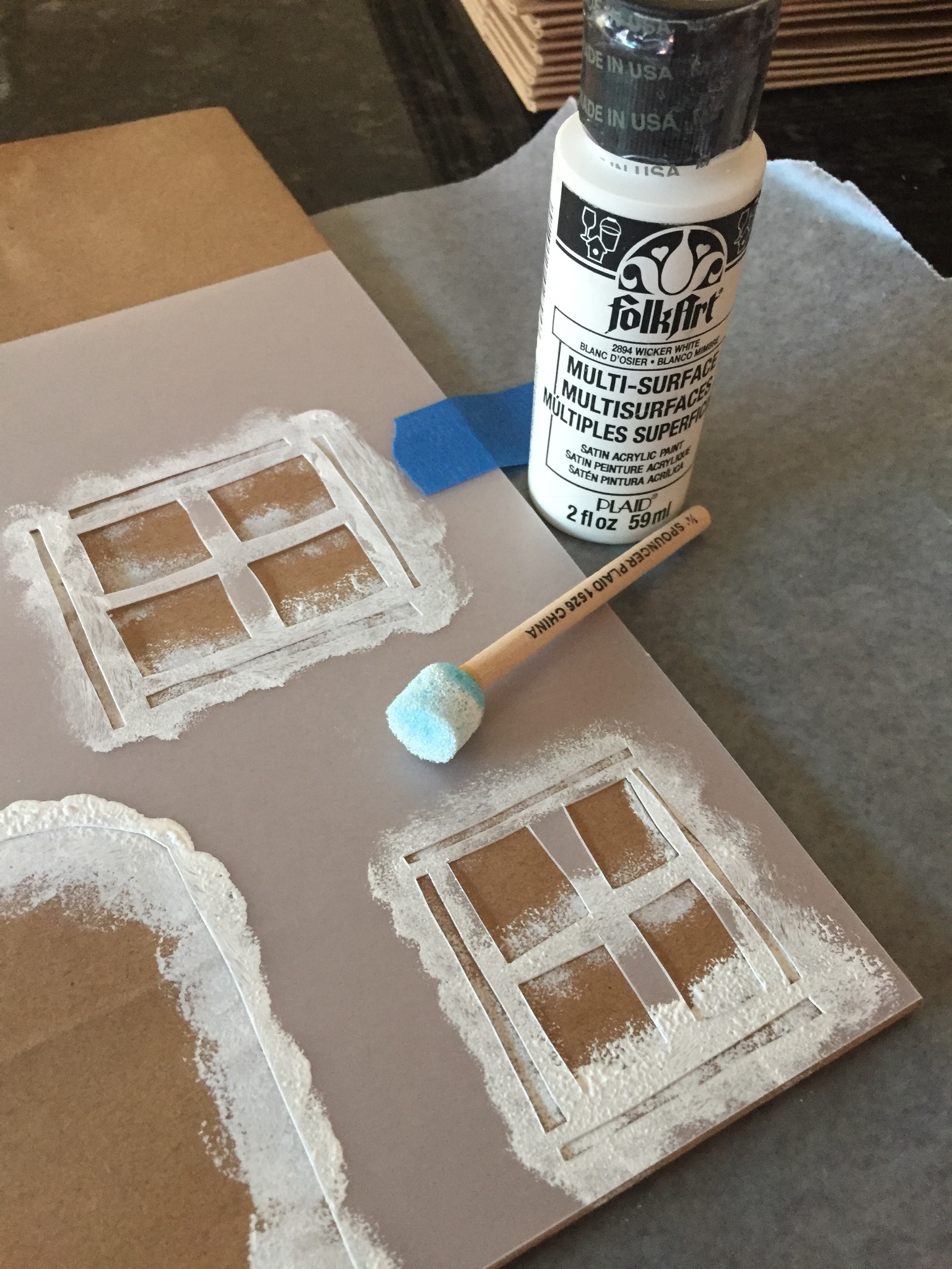 I used FolkArt Acrylic paint for the snow look. To get the snow look, I just tapped the paint into the areas to create a frosted look.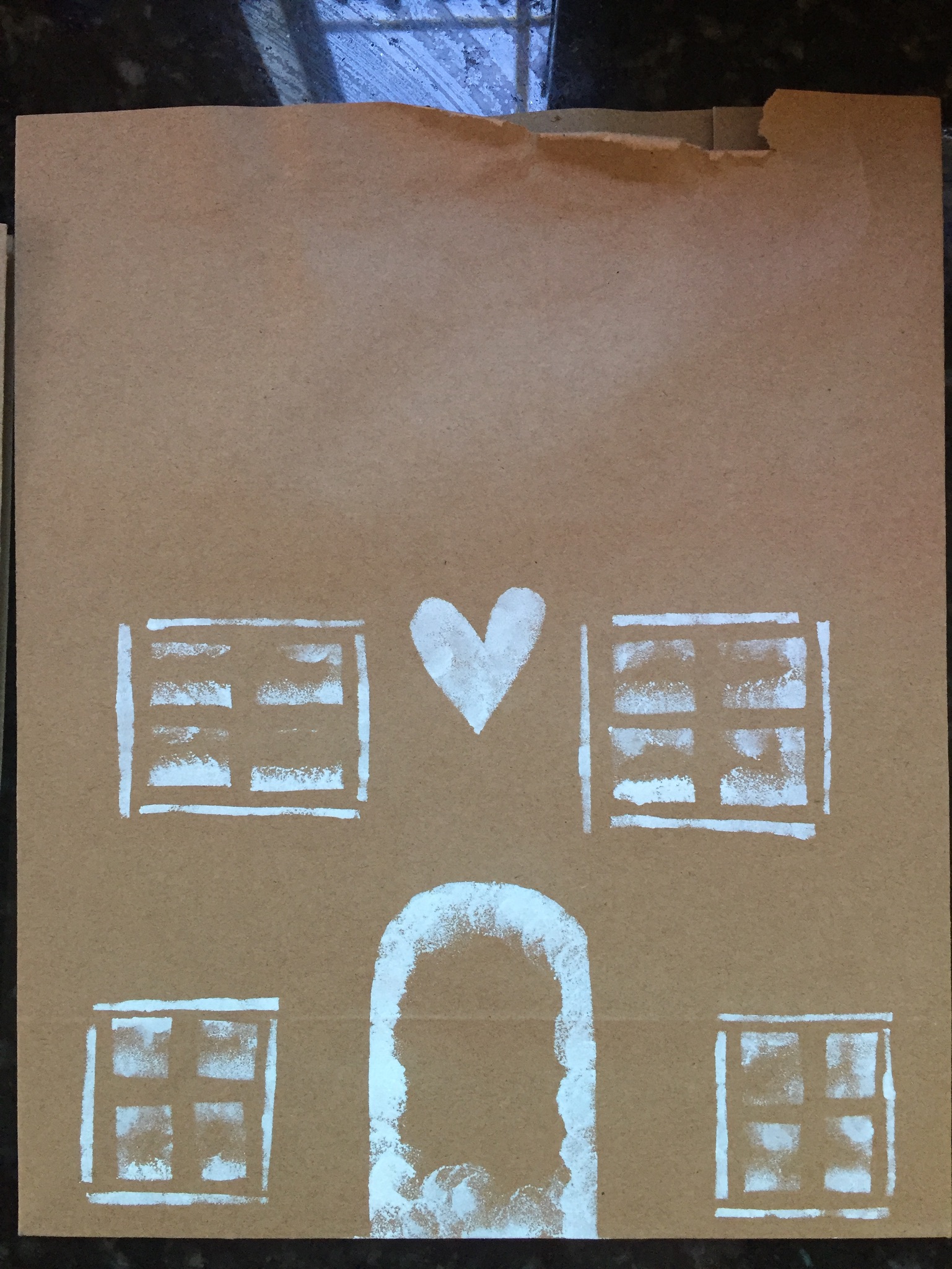 Each bag was painted on both sides.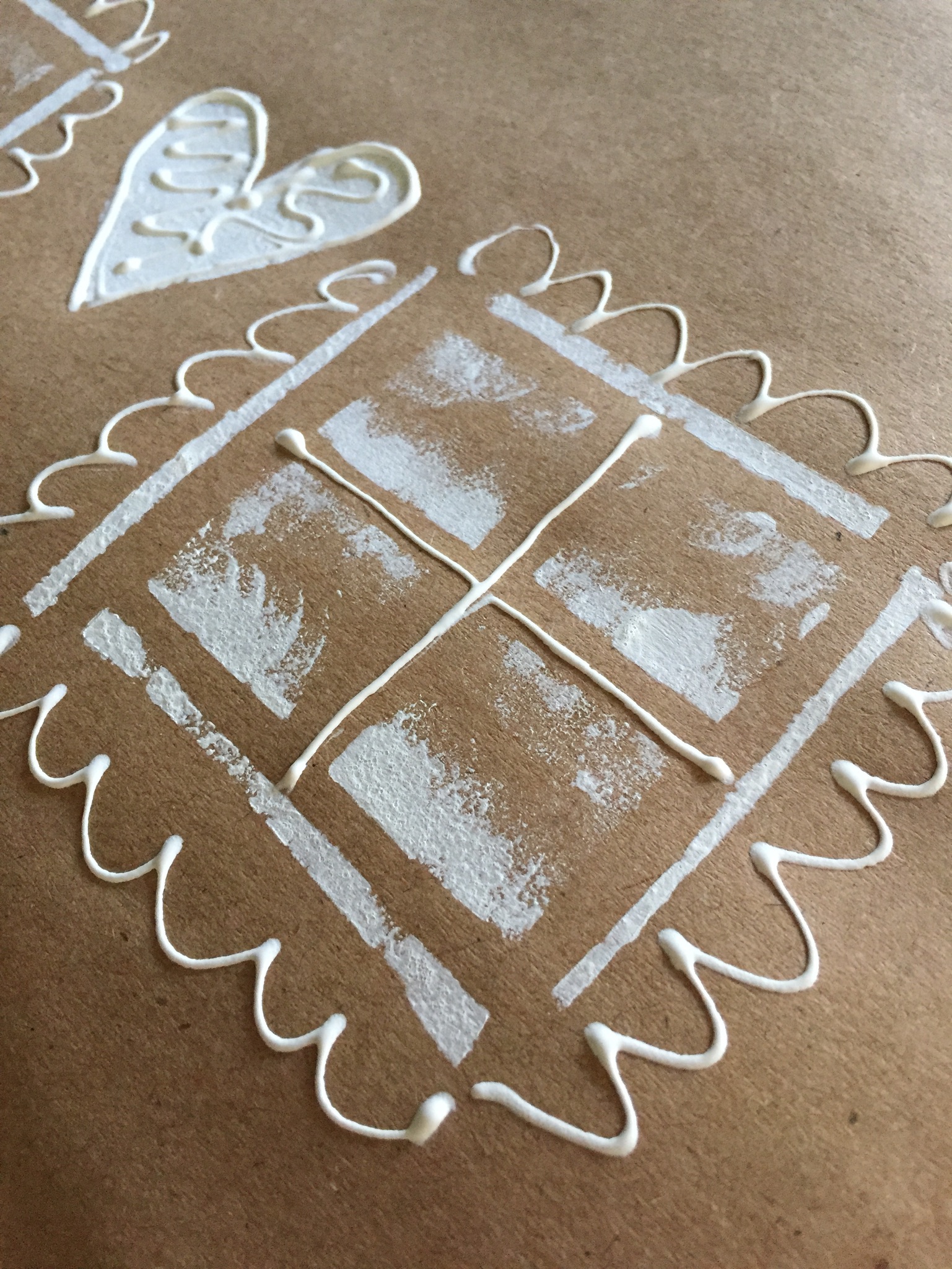 I freehanded dimensional paint around the windows. I was a quick and wanted the paint to look like icing.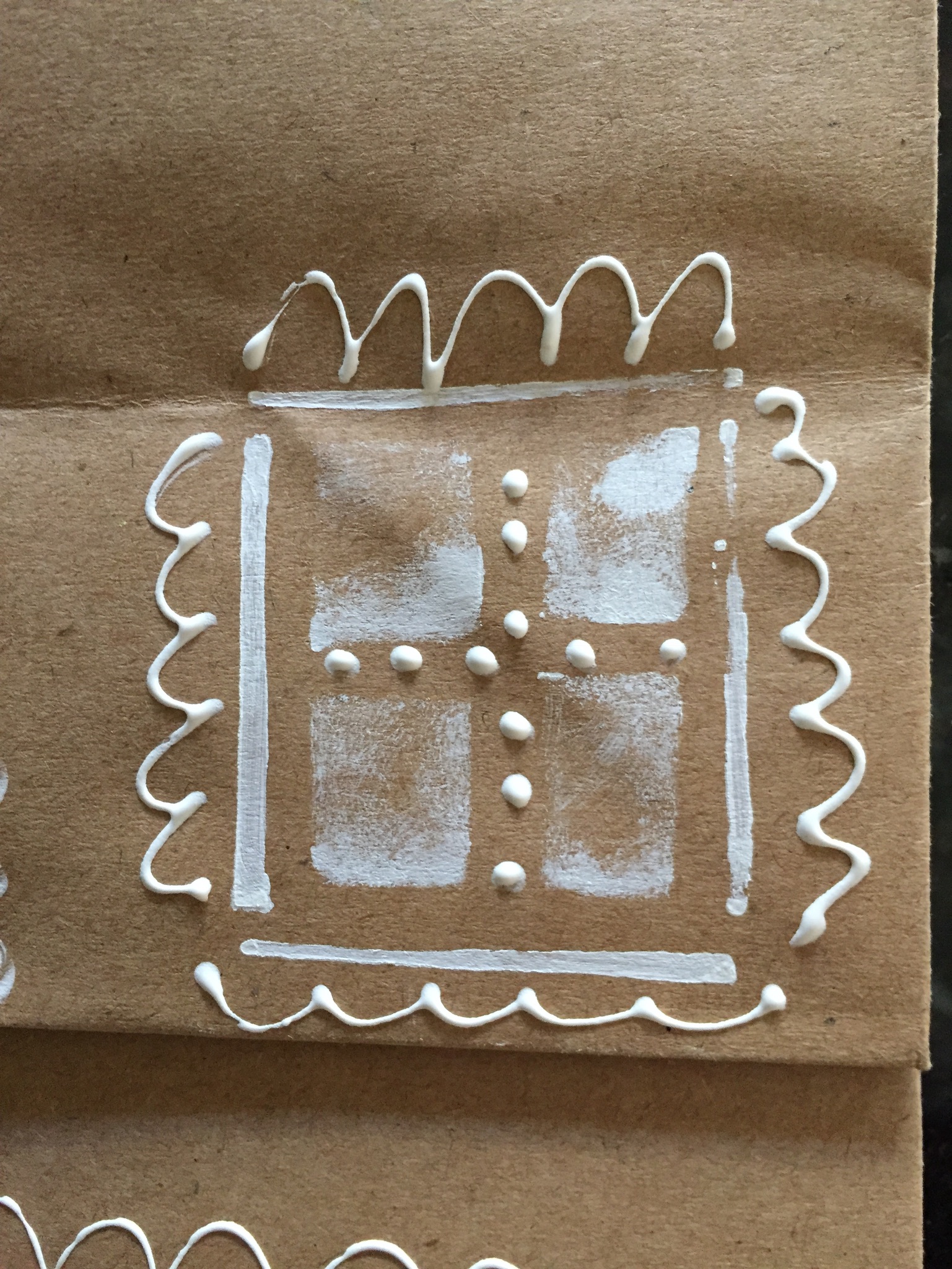 I did dots, wiggles and lines.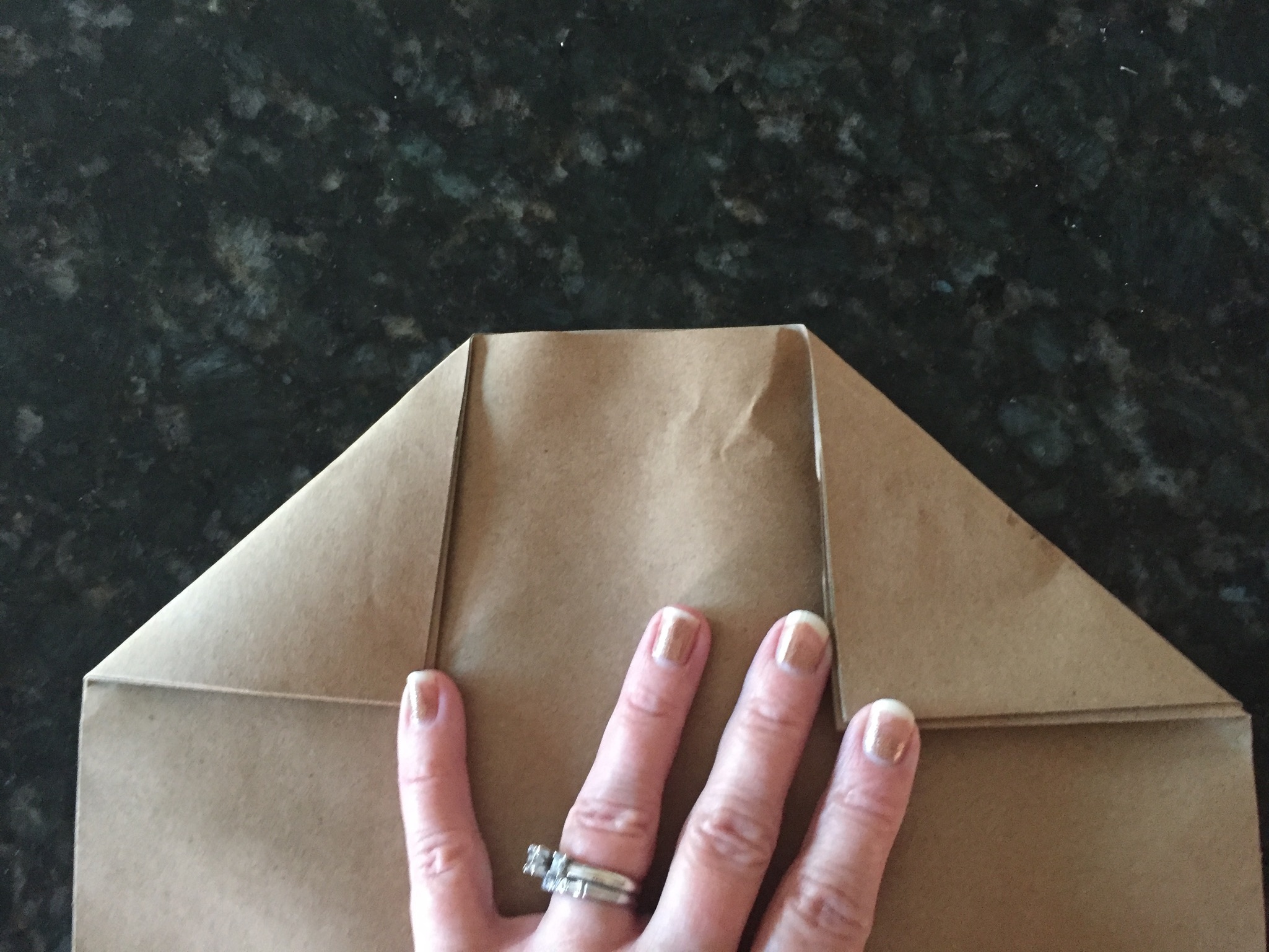 I folded the top back and forth and used a bone folder to create a crease. Then I folded the flaps into a slanted roof shape. I do hope you love my manicure….. poor crafter fingers.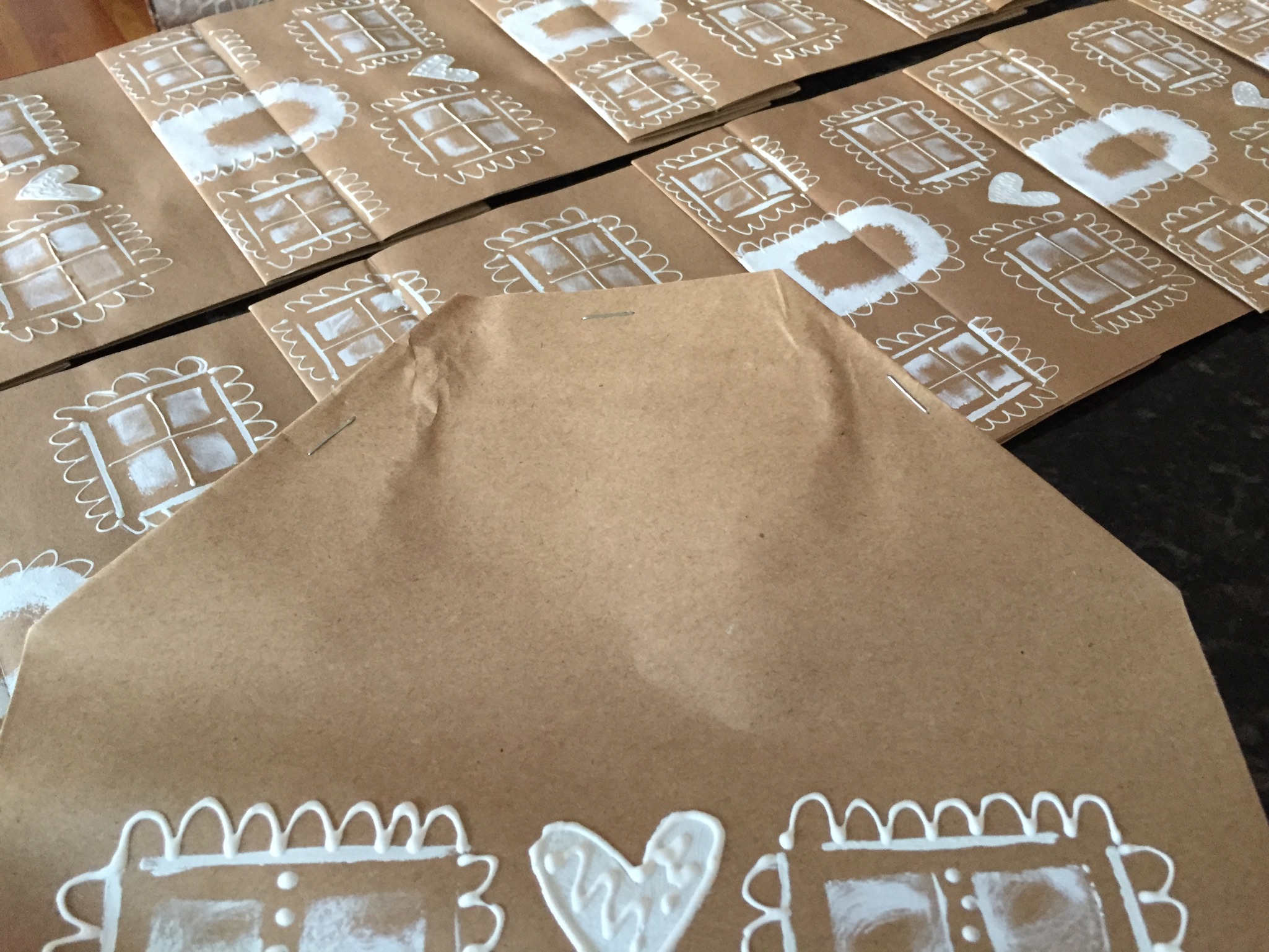 I stapled the bag closed at the top and sides.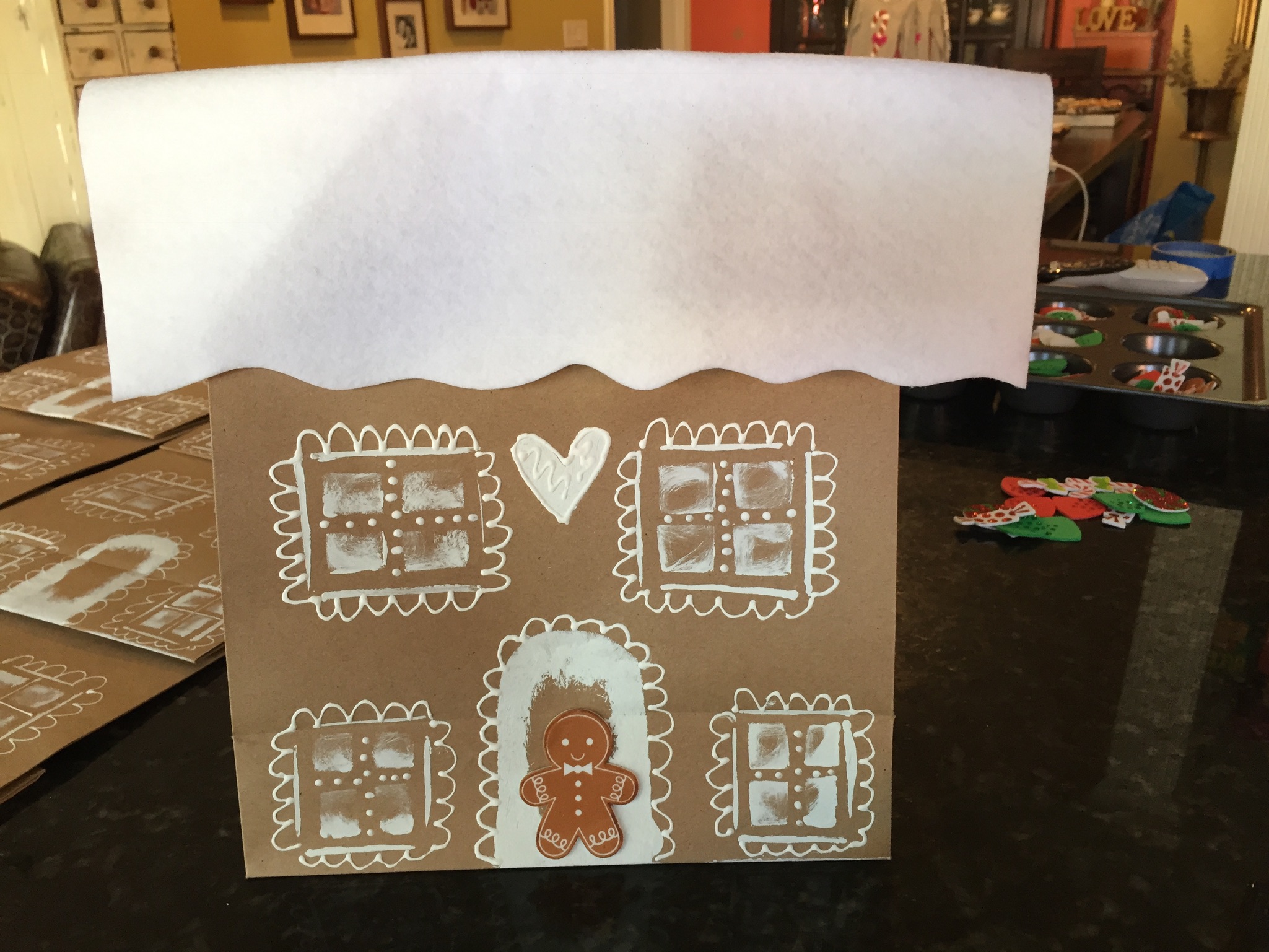 For the roof, I used 1 sheet of felt. I cut a wiggle ling across both long edges. Next, I just folded in half and placed on the roof. After that, I stapled and trimmed the edge.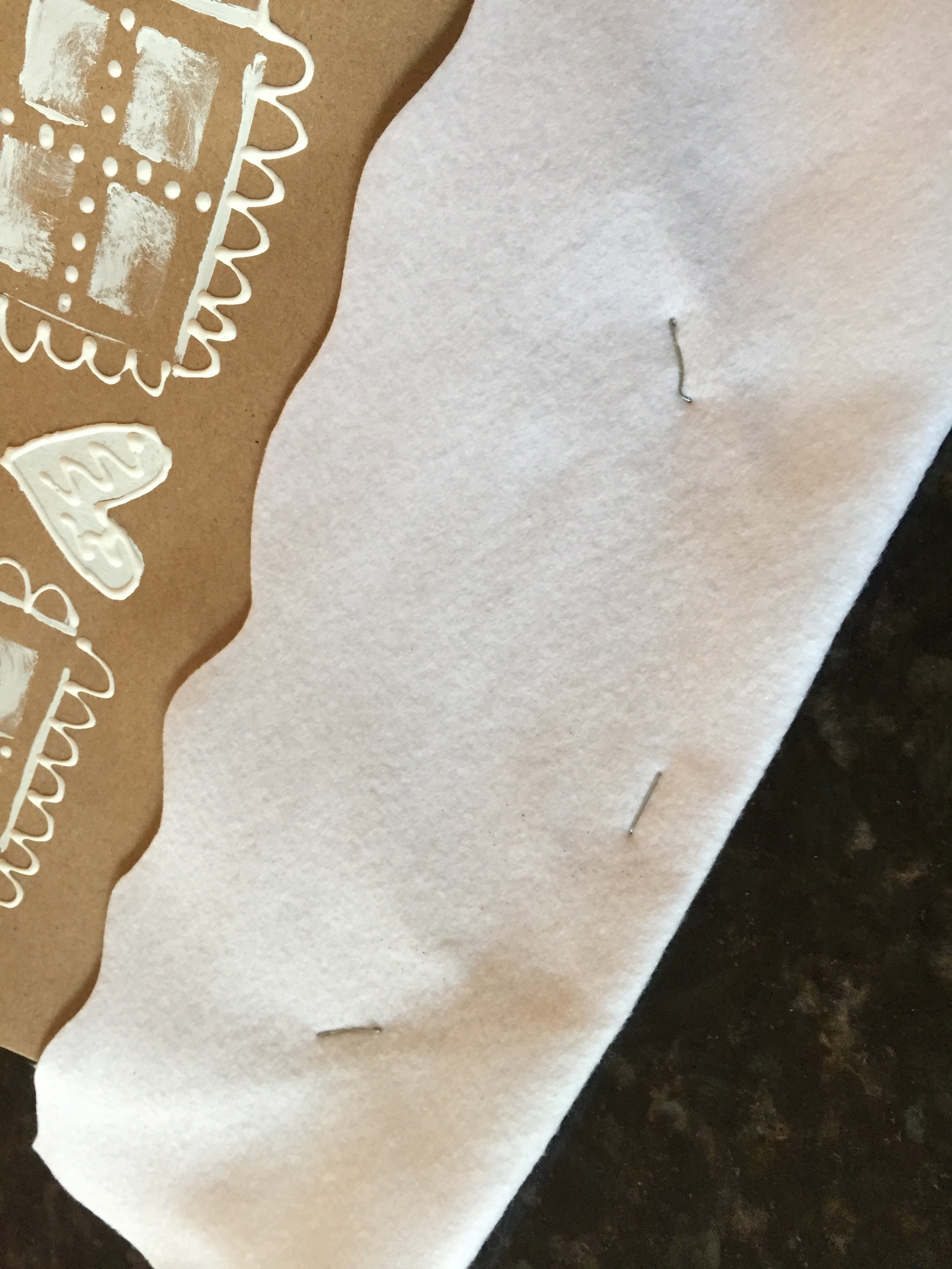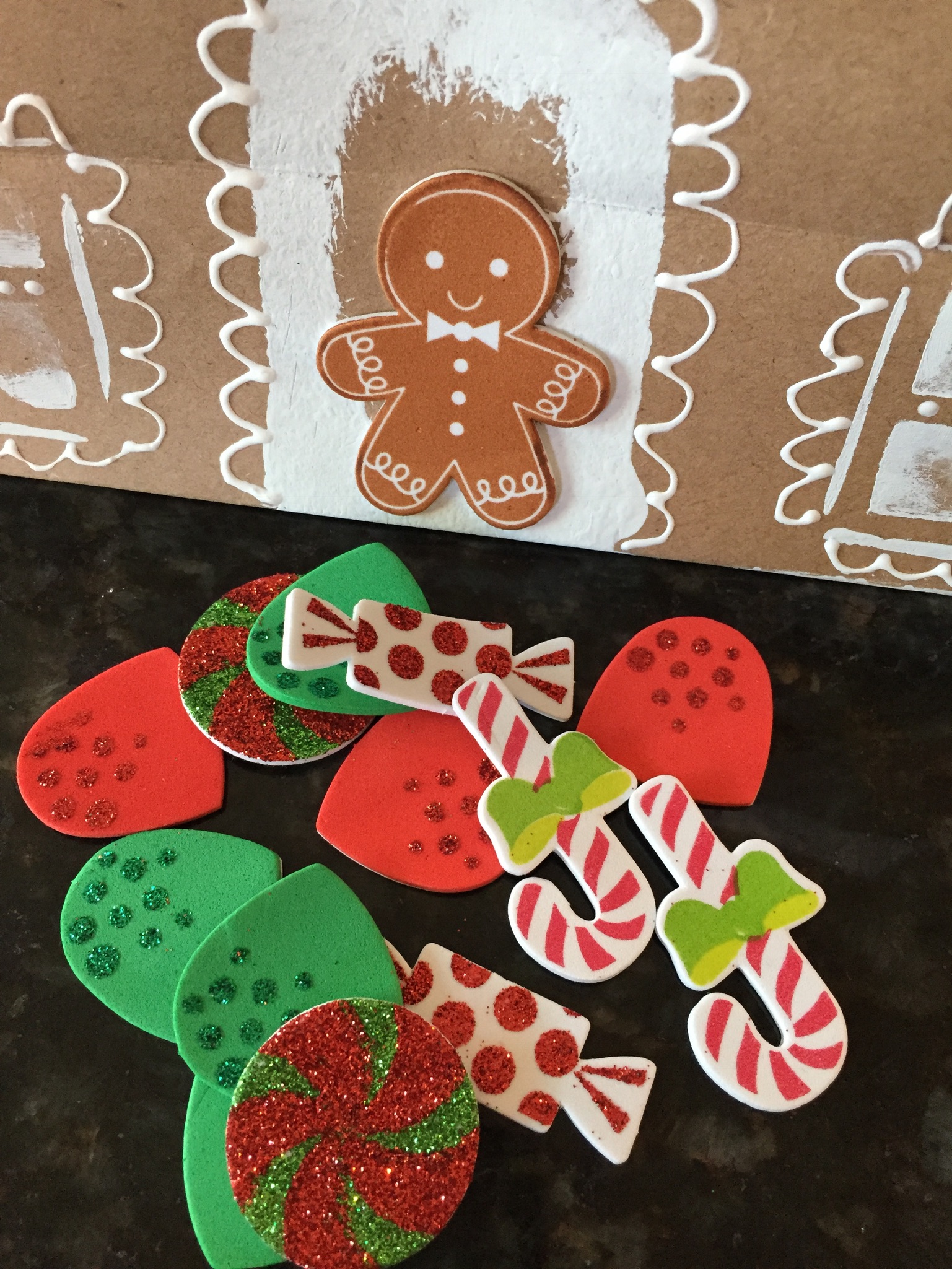 I decorated the house with foam stickers.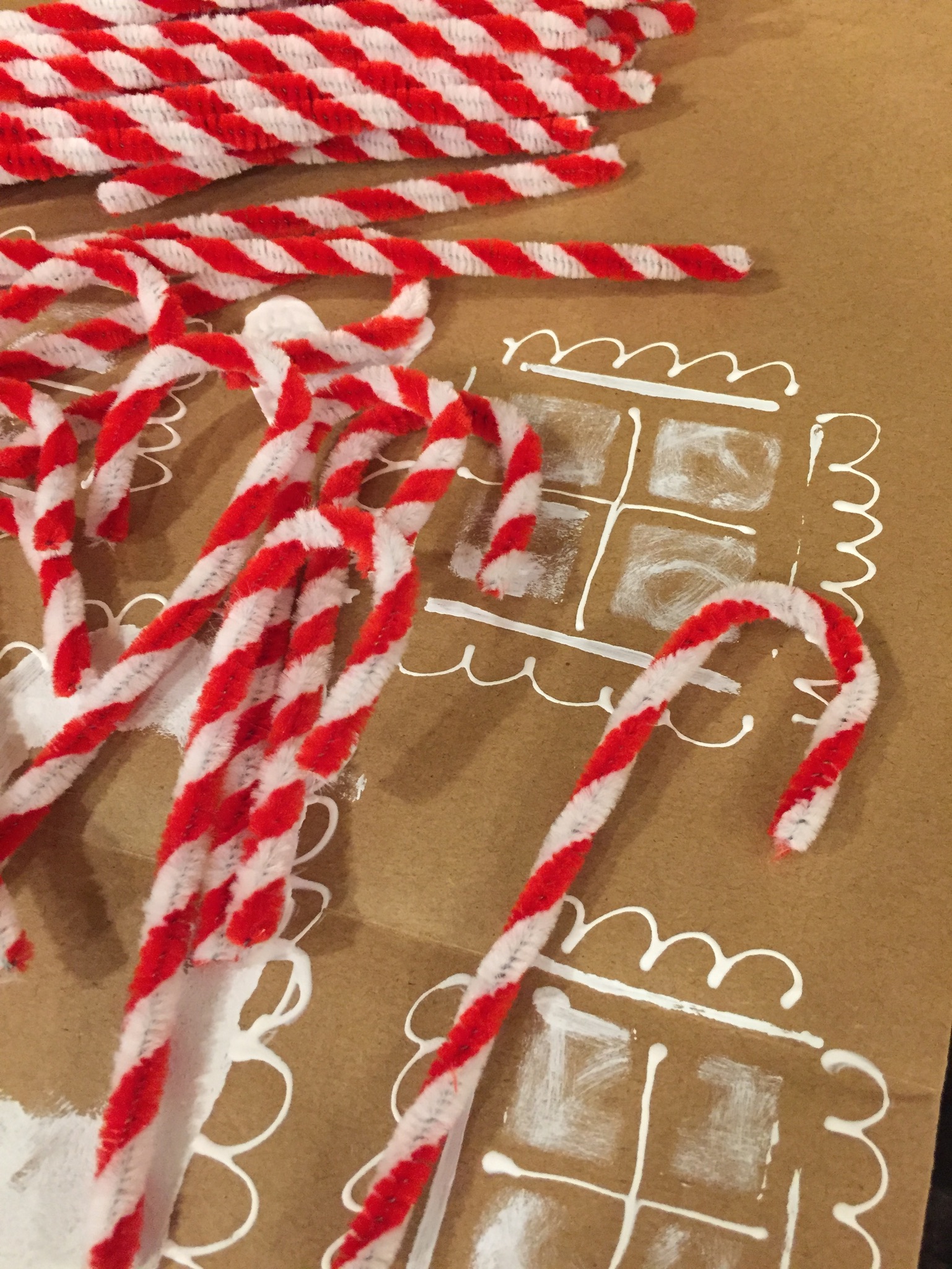 I made pipe-cleaner candy canes with red and white striped pip-cleaners.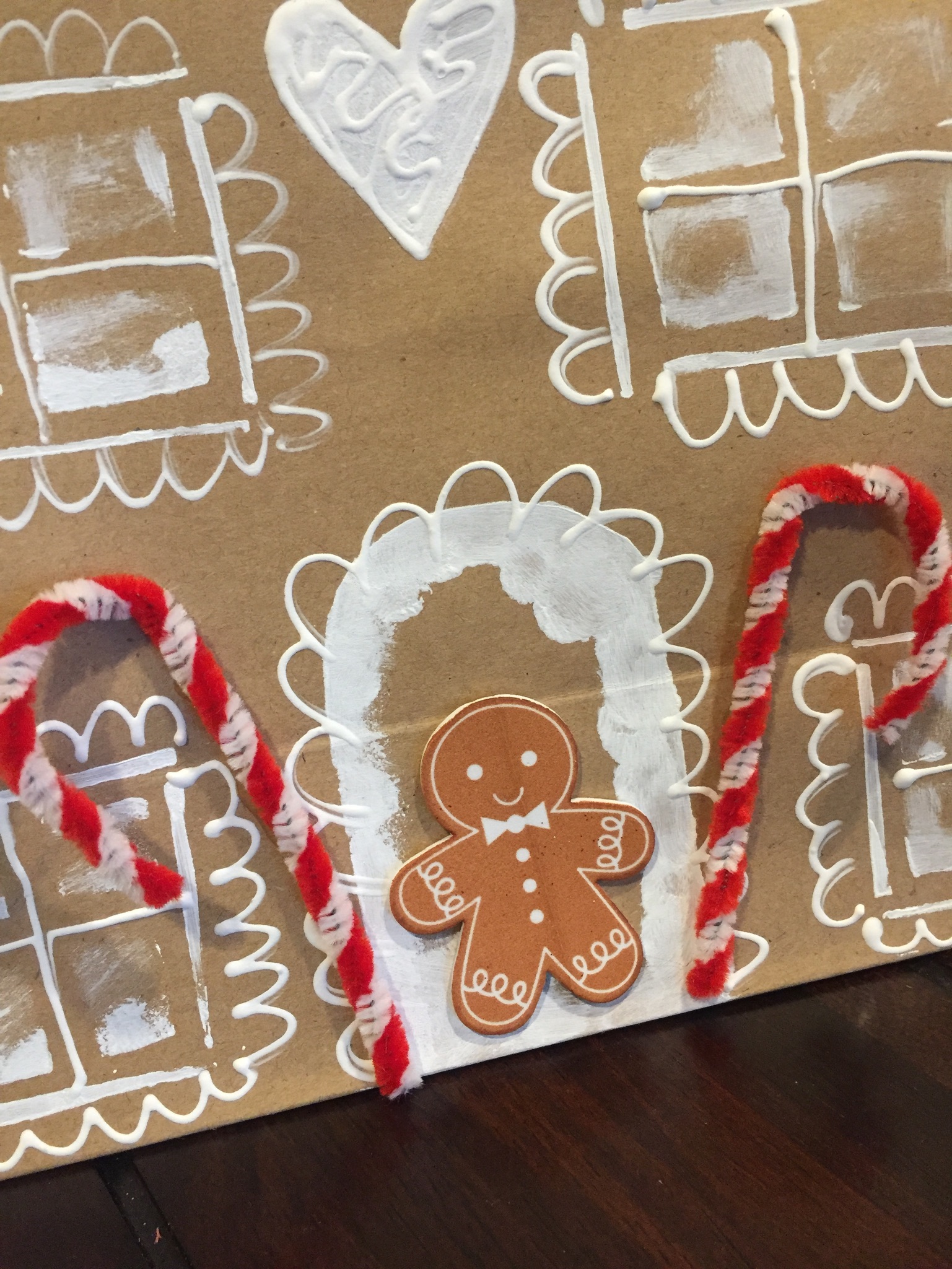 I used hot glue to attach the candy canes to the sides of the front door.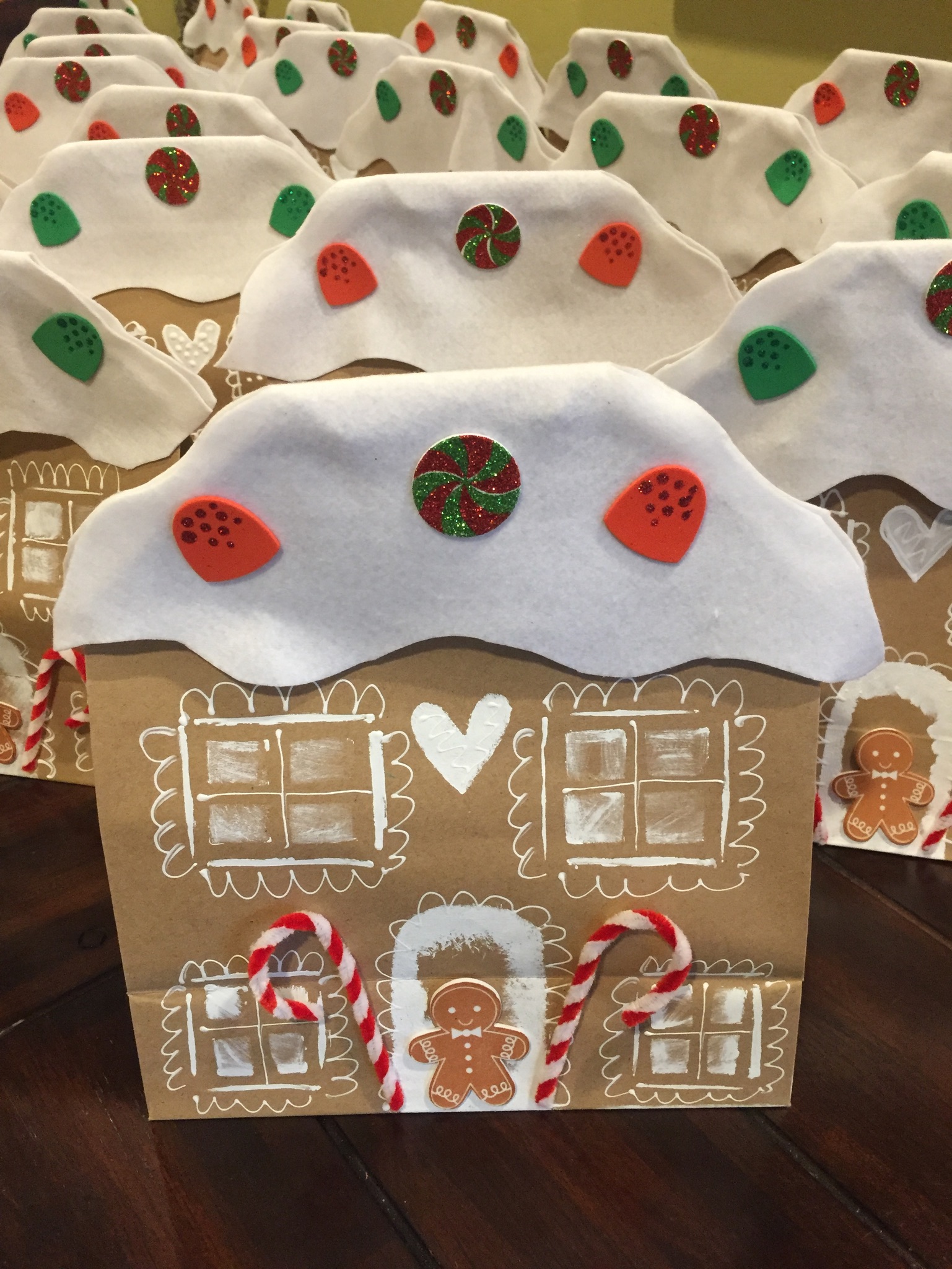 I made 30 double sided paper bag gingerbread houses. I did an assembly line for the making. I can easily see this being a classroom craft. They would also make adorable gift bags.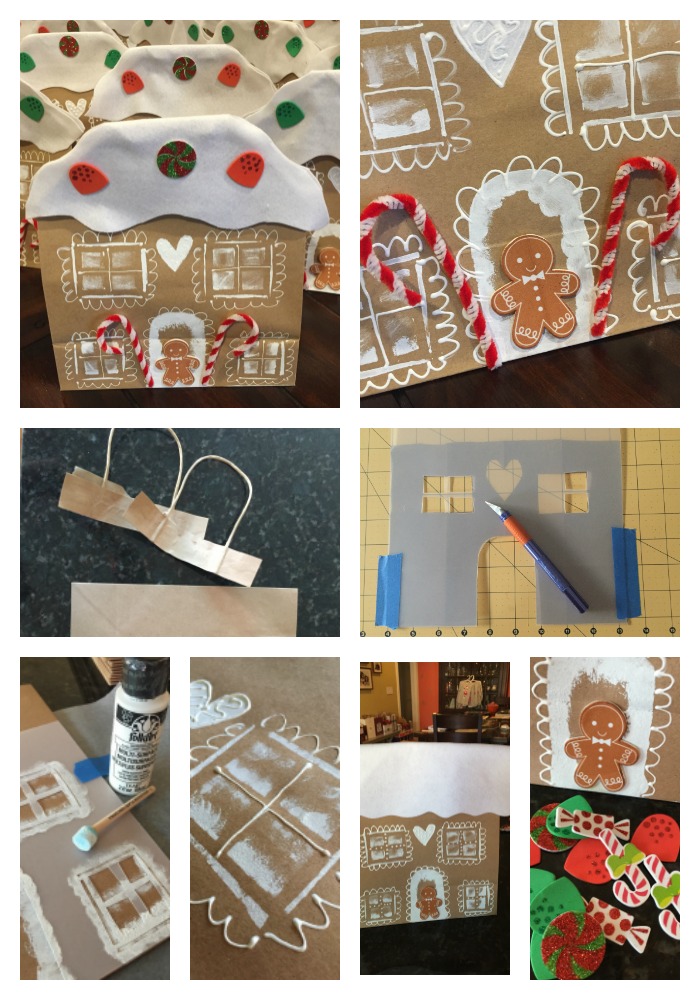 Thanks for stopping by to check out the paper bag gingerbread houses!
SaveSave
SaveSave
SaveSave
SaveSave
(Visited 101 times, 1 visits today)