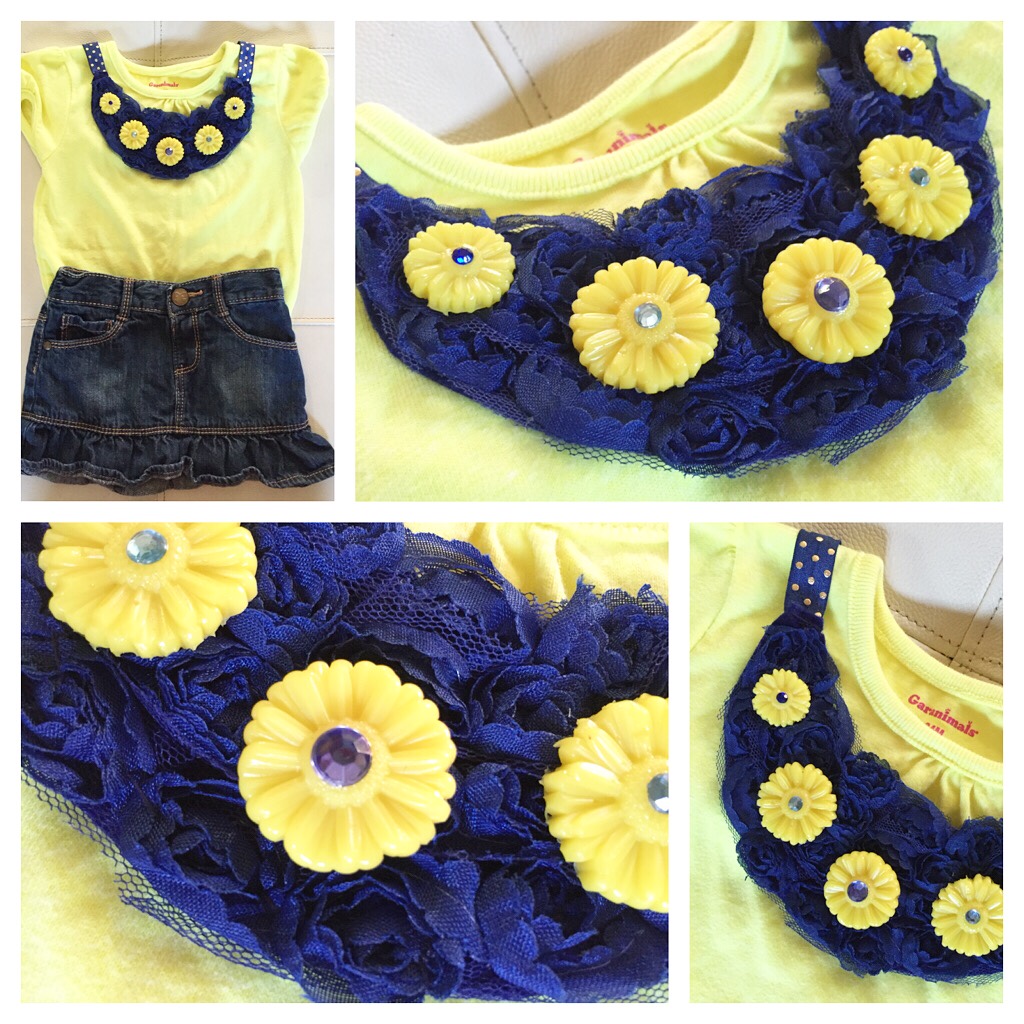 Minion Bib Necklaces with Mod Melts
When my nephew turned 3, my sister hosted a Minion themed birthday party for him…. so naturally, I made the girls some Minion themed jewelry and outfits. At the time Sophia was in her "cranky" phase so basically every picture of her from the party looks something like below. You must trust me that she loved her necklace…. I mean really look how happy she is. LOL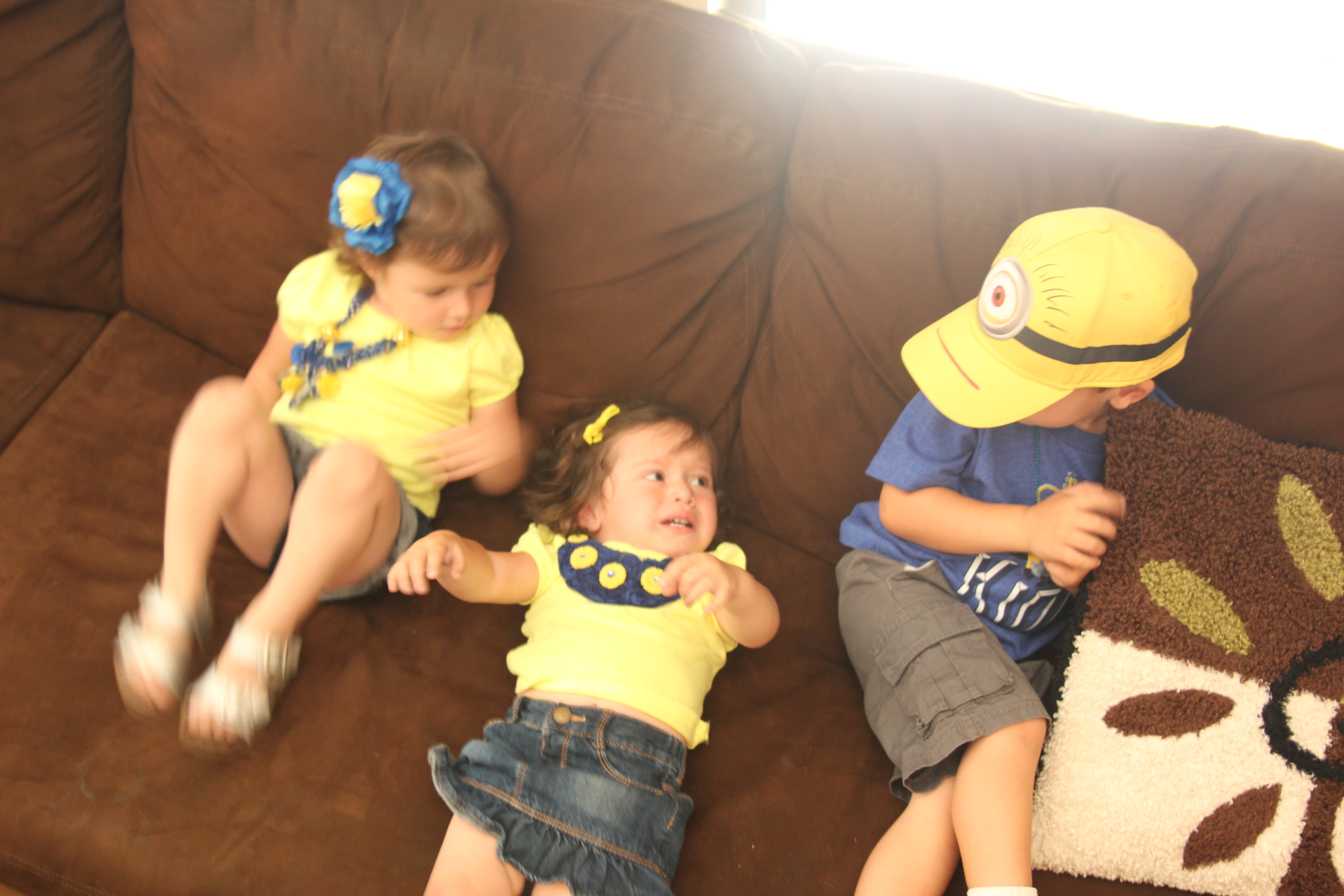 For this design, I used elastic for the "chain" or ribbon tie. My thinking was it would be more stretchy than ribbon if a kid or Sophia pulled on the bib. It worked great and was safe and easy to get off and on.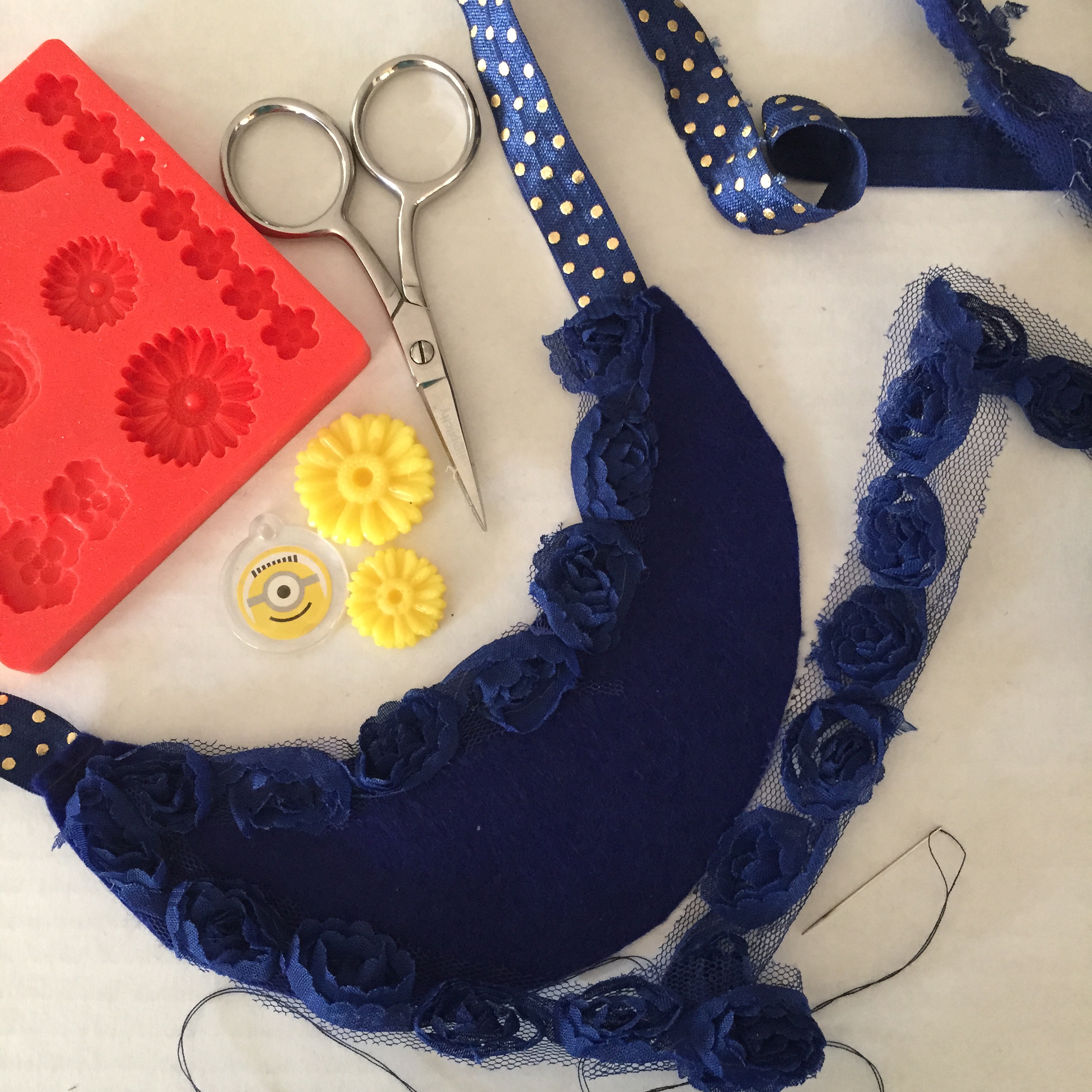 Materials Needed:
Navy Felt
Navy Rose Ribbon
Navy Decorative Elastic
Sewing Needle and Thread
Mod Melter
Flower Mod Mold
Yellow or White Mod Melt Sticks
Gem Glue
Gems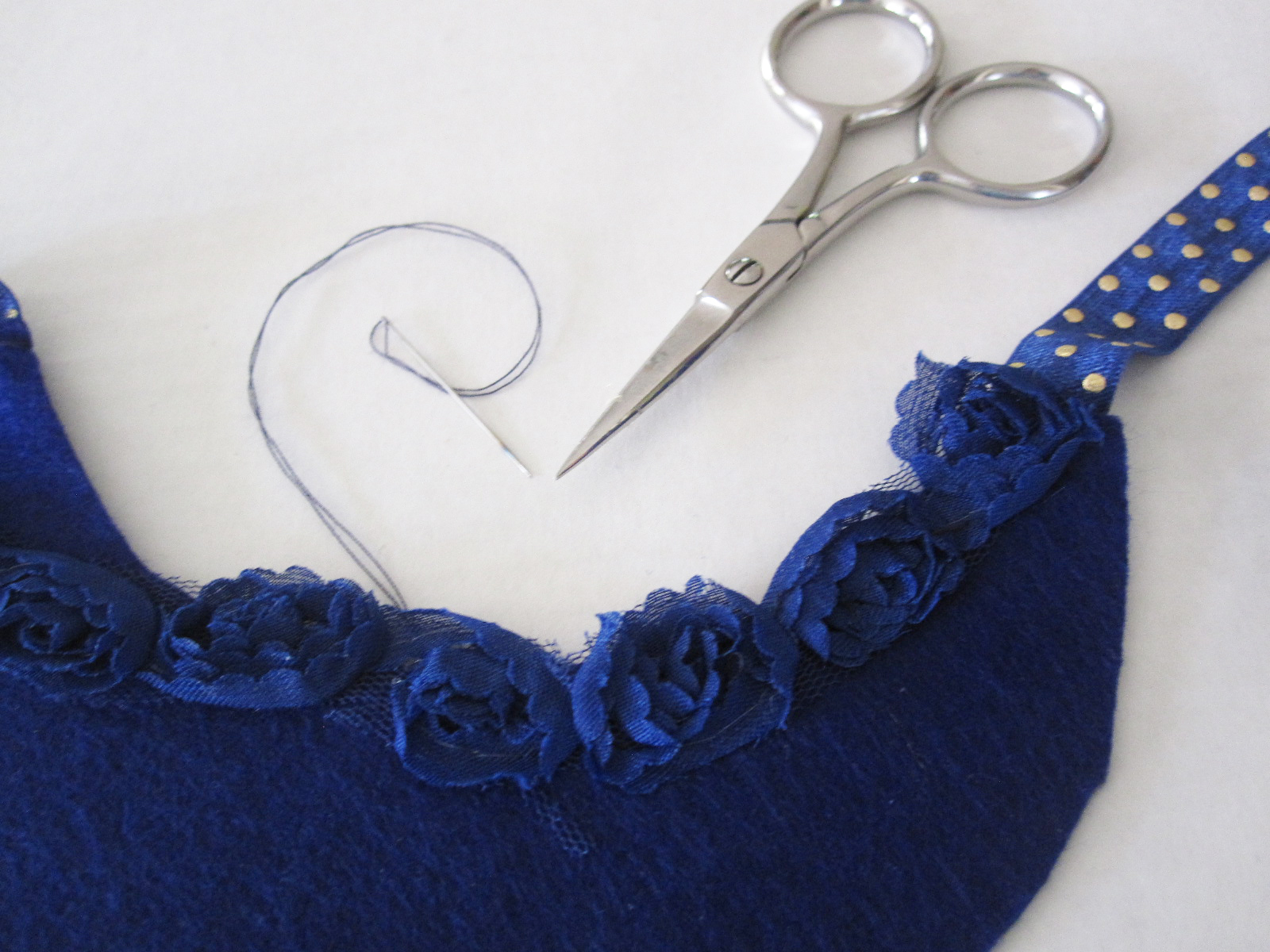 Begin by cutting a bib shape from the blue felt. I used the neckline of her shirt as a guide. Next, Sew two long pieces of elastic to the ends of the bib. This will be your ribbon ties for wearing the bib. Ribbon will work but elastic is a stretchier and easy. Determine the length of the elastic by testing how much will be needed to tie a bow. I used 18″ on each side. Next, Hand sew the trim to the top of the bib.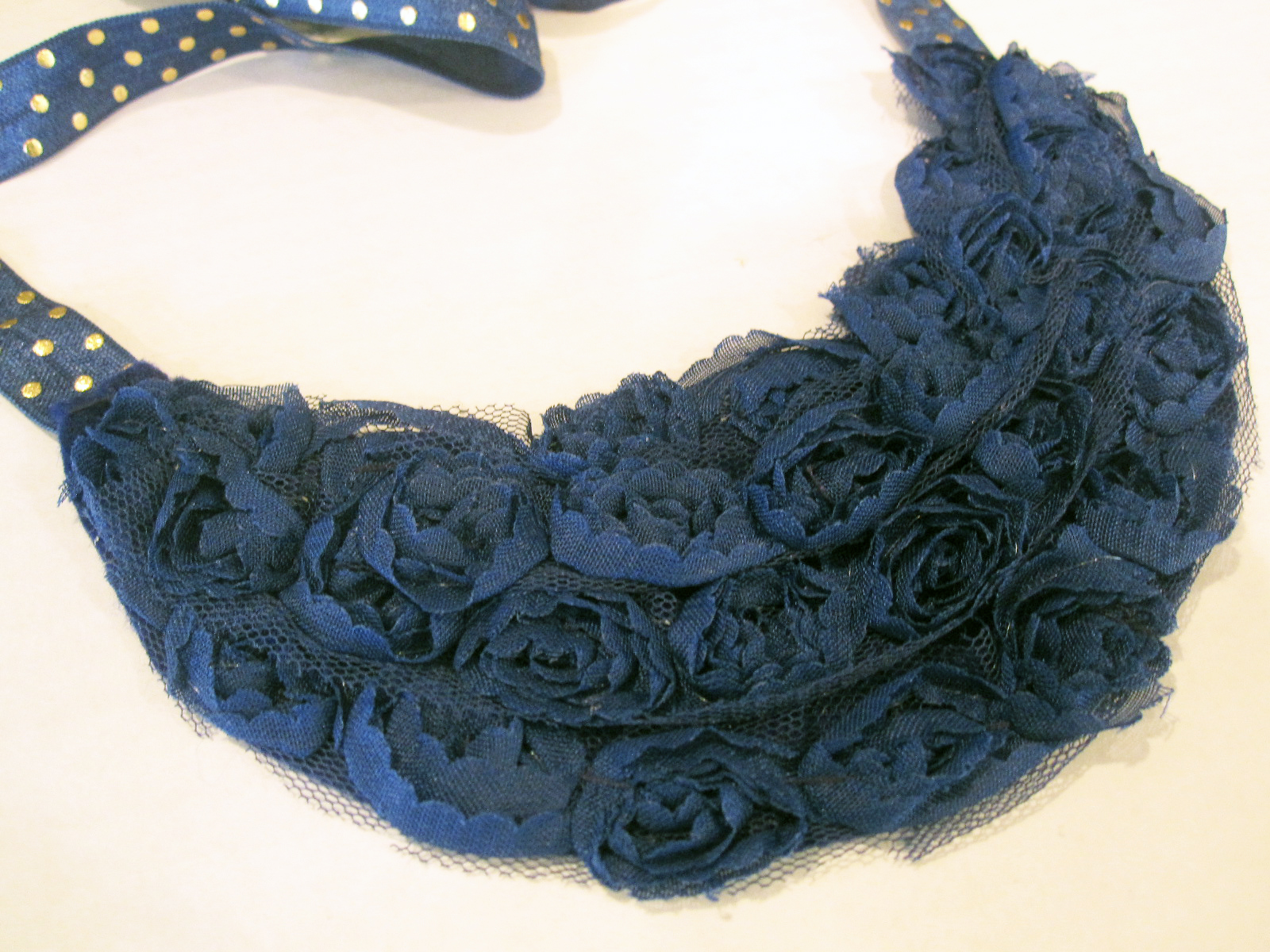 Cover the entire bib with the ribbon trim.
VIDEO HOW TO:: Make a Mod Melt Embellishment
Next, you are ready to make your flower embellishments. For this design, I used Yellow Mod Melt Sticks. If you have white sticks, just paint them yellow.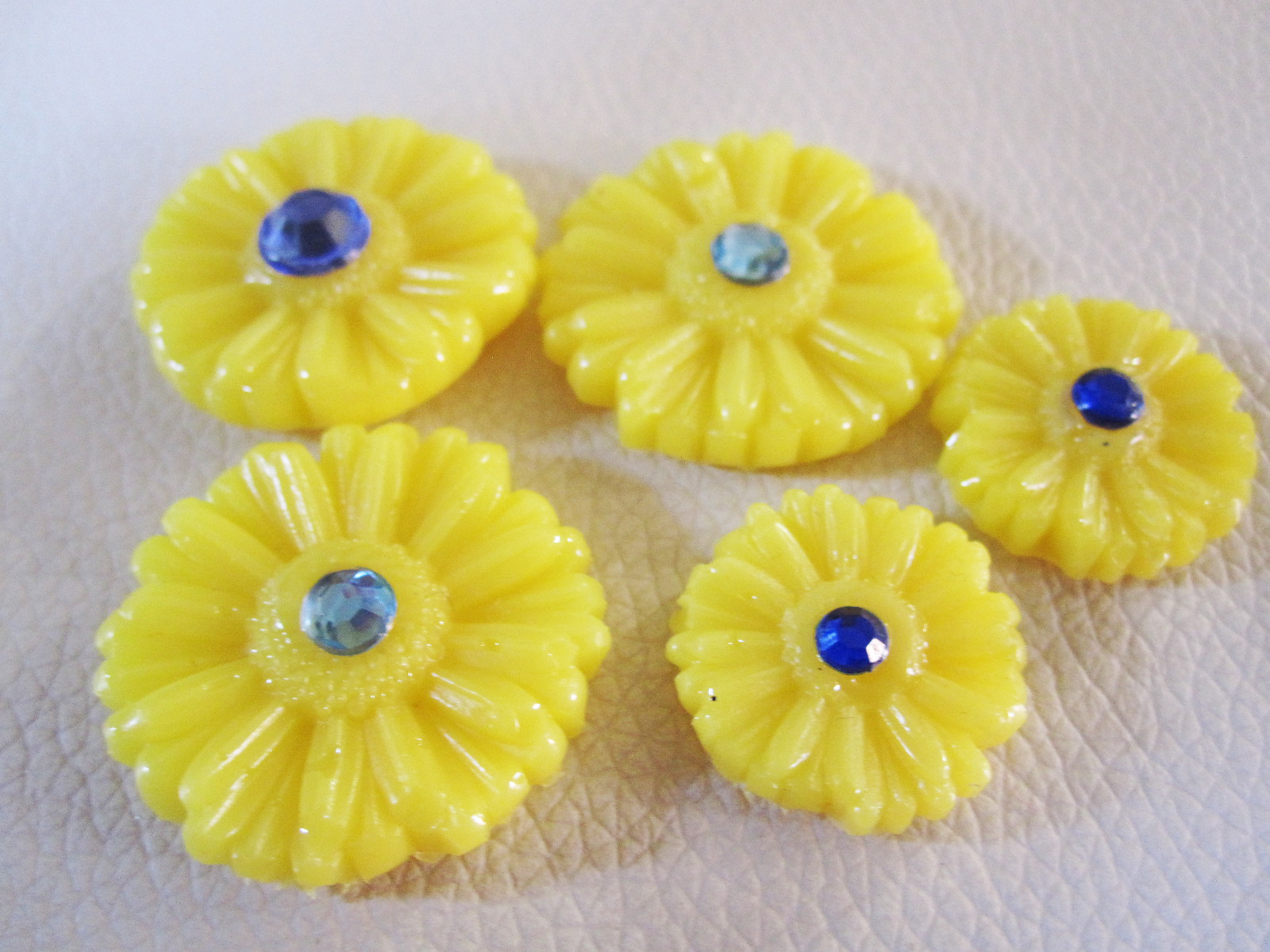 I made 3 large daisy flowers and two small ones. Use a drop of gem glue to attach gems to the center of the Flowers.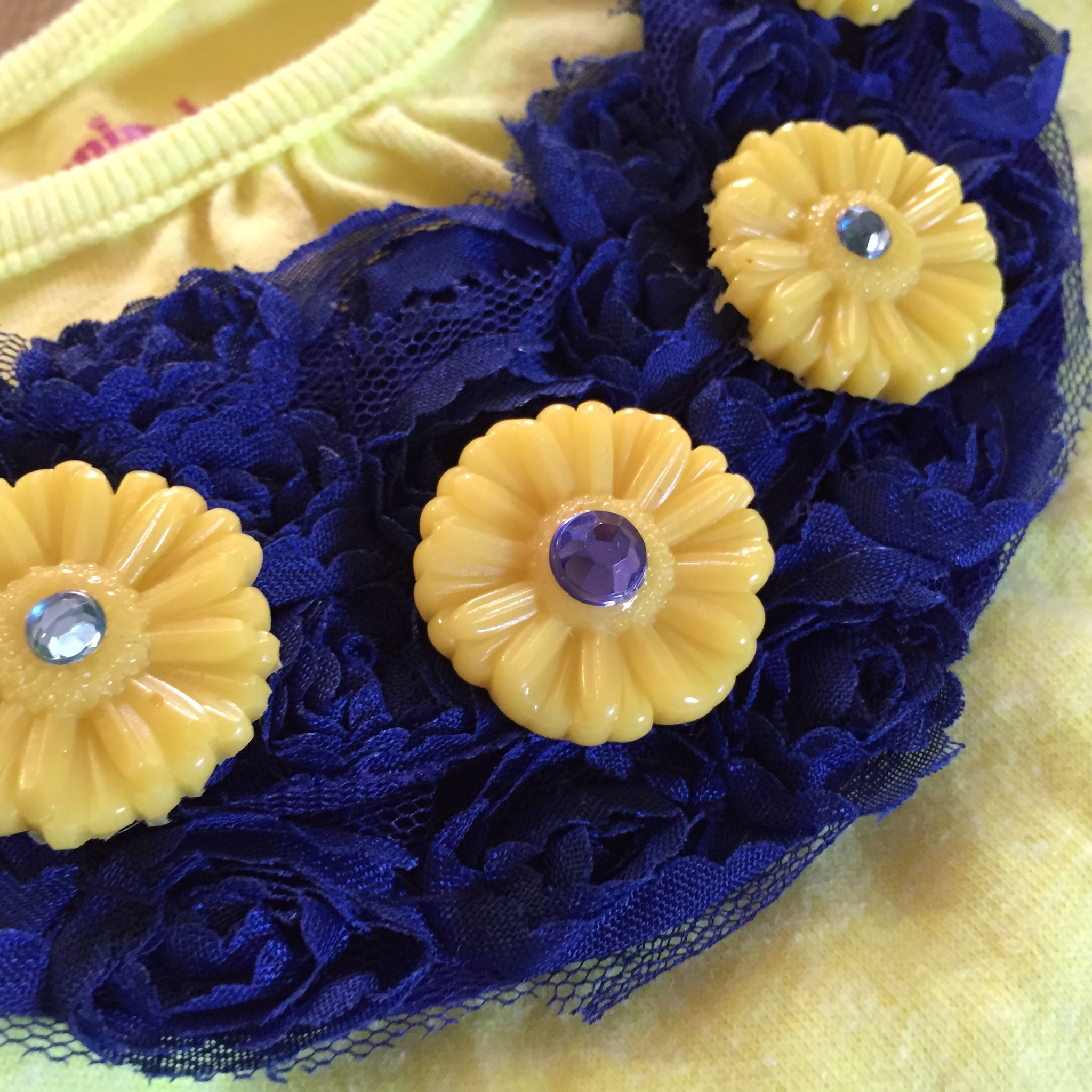 Attach to the flowers to the bib using the Mod Melter.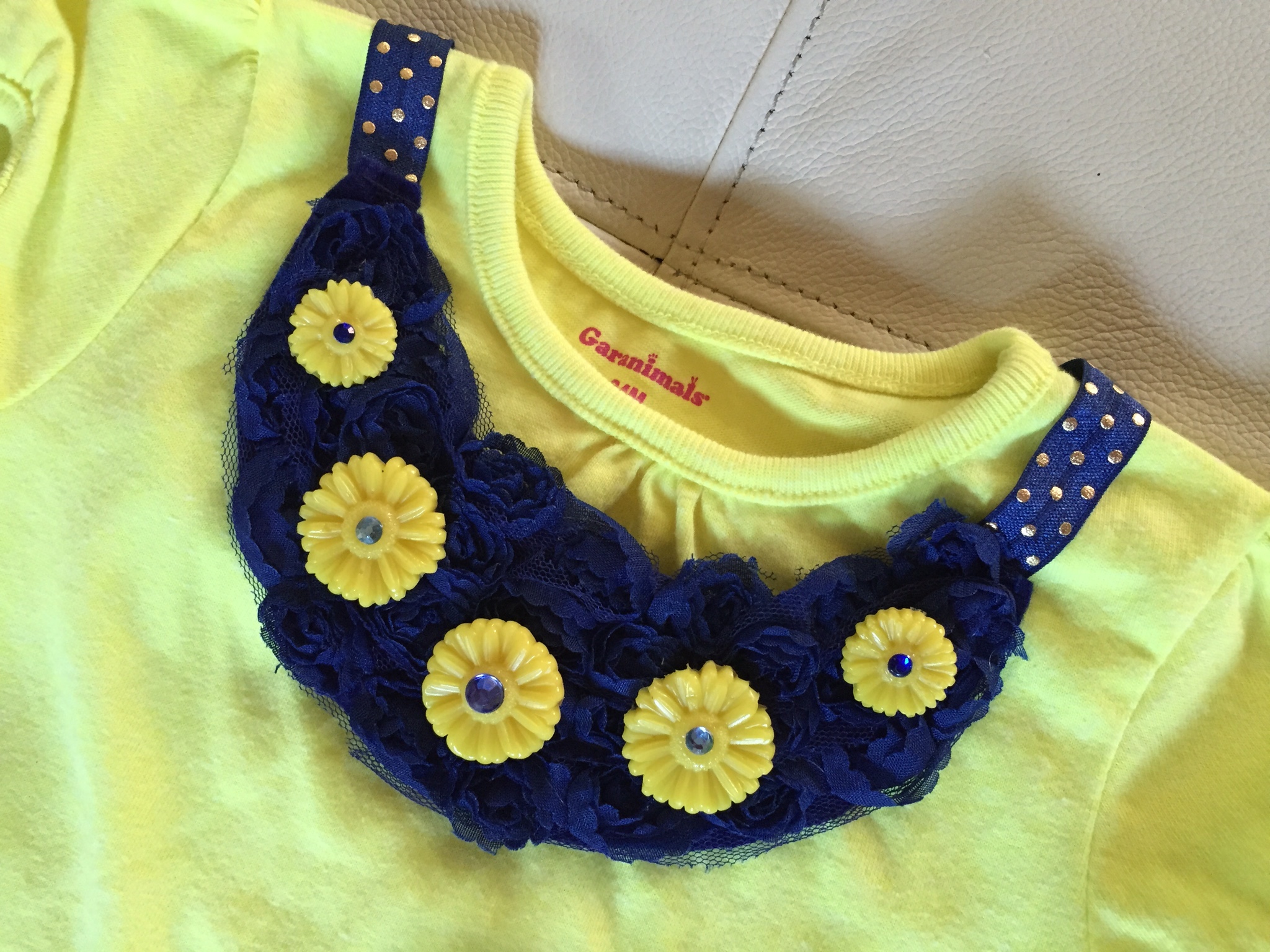 To wear the bib necklace, you just tie around the neck.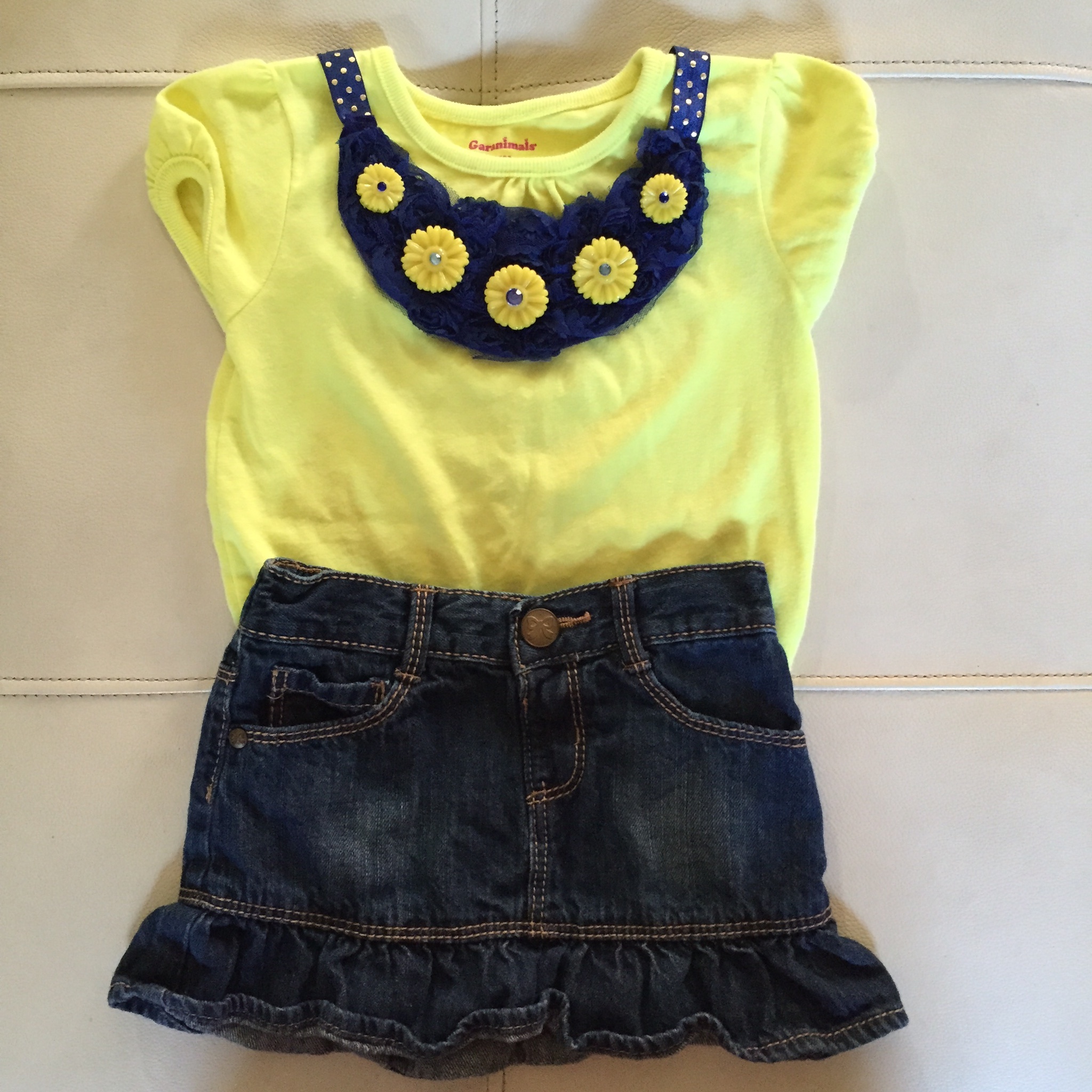 To create our Minion look, I paired a plain puffy sleeve yellow teeshirt with a denim skirt. The tee was under $5 and the skirt I scored from Goodwill. The look was created for Miss Sophia to wear. Stay tuned for the post and tutorial for Delilah's look + all the fun party decoration pictures.
(Visited 36 times, 1 visits today)