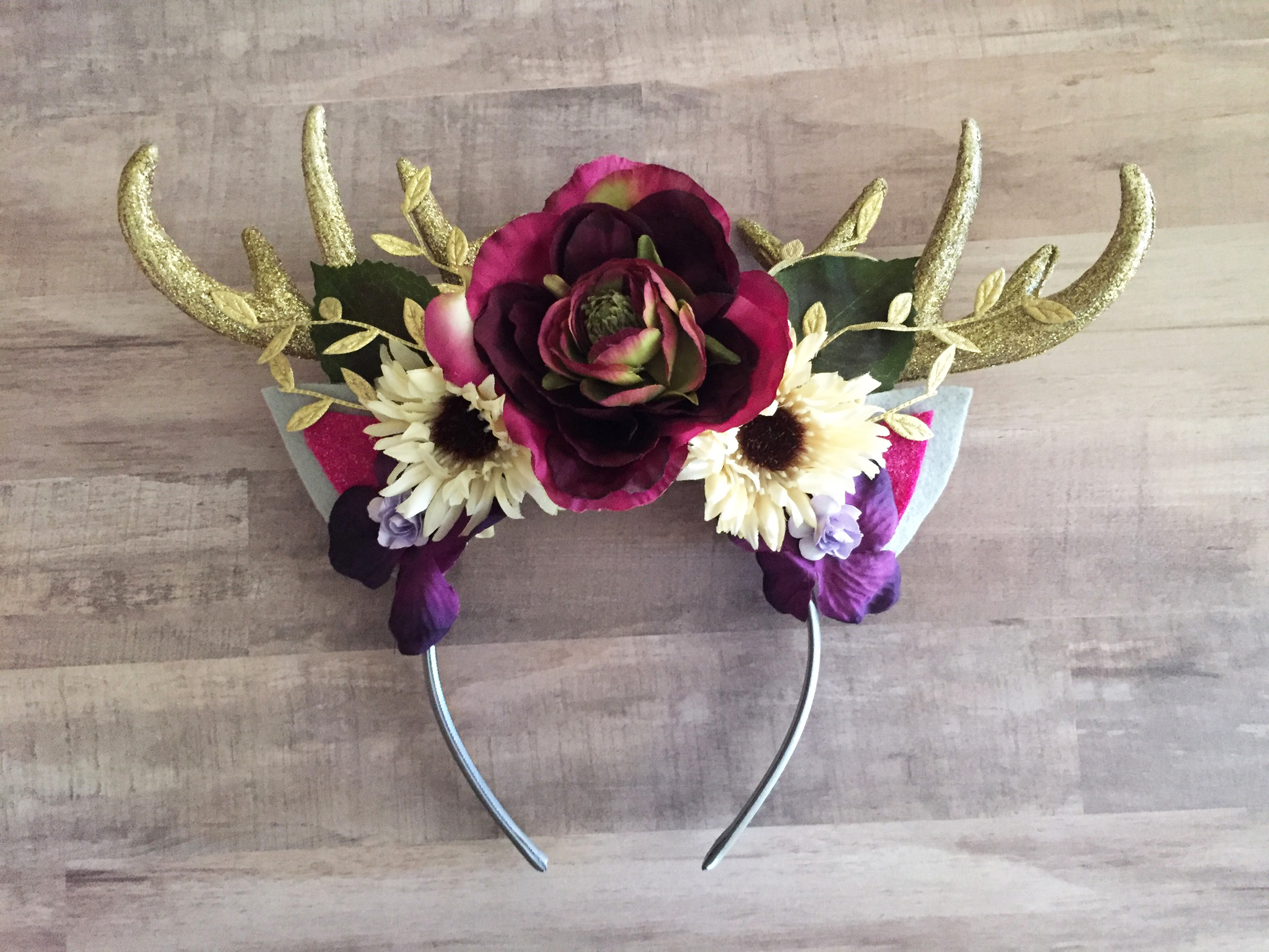 These DIY Deer Antlers were so fun to make…. I just kept adding more and more flowers. The antlers came with glitter on them and I sealed the glitter with Gloss Mod Podge because on one wants glitter in their eyes. HEHE. These antlers are perfect for Halloween and Cosplay…. but I also think they are fun just to wear around.
VIDEO HOW TO::::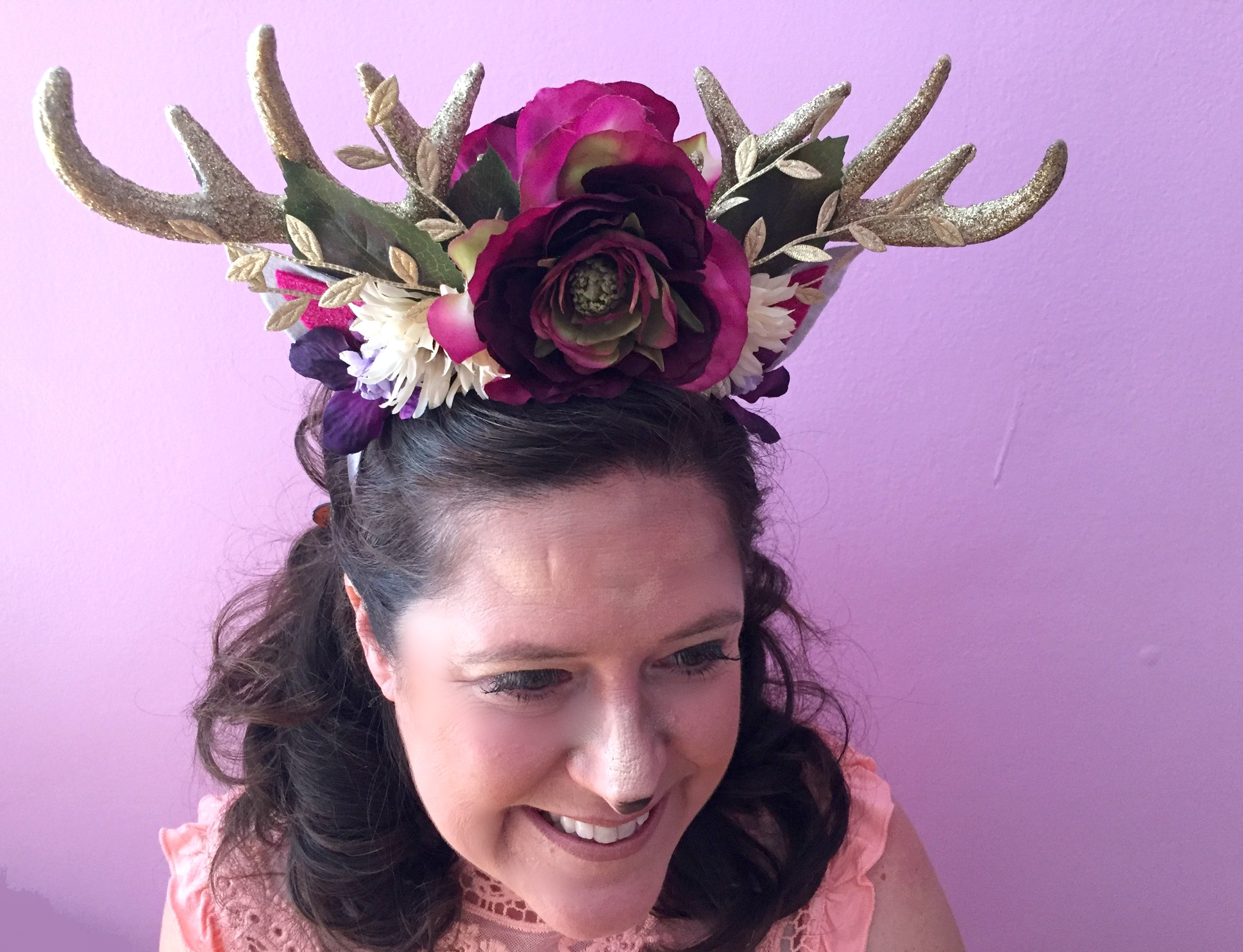 They are really comfortable to wear. The antlers that we choose to use are hollow plastic…so they are super lightweight.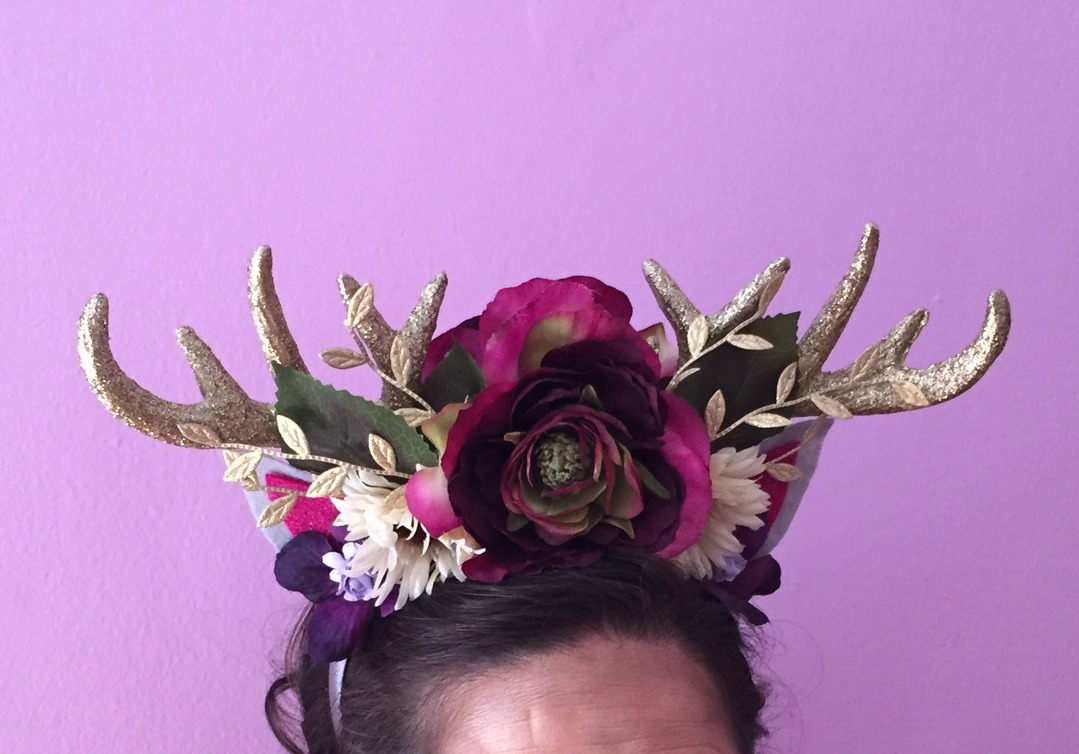 We added the gold leaf ribbon to add a little softness and texture.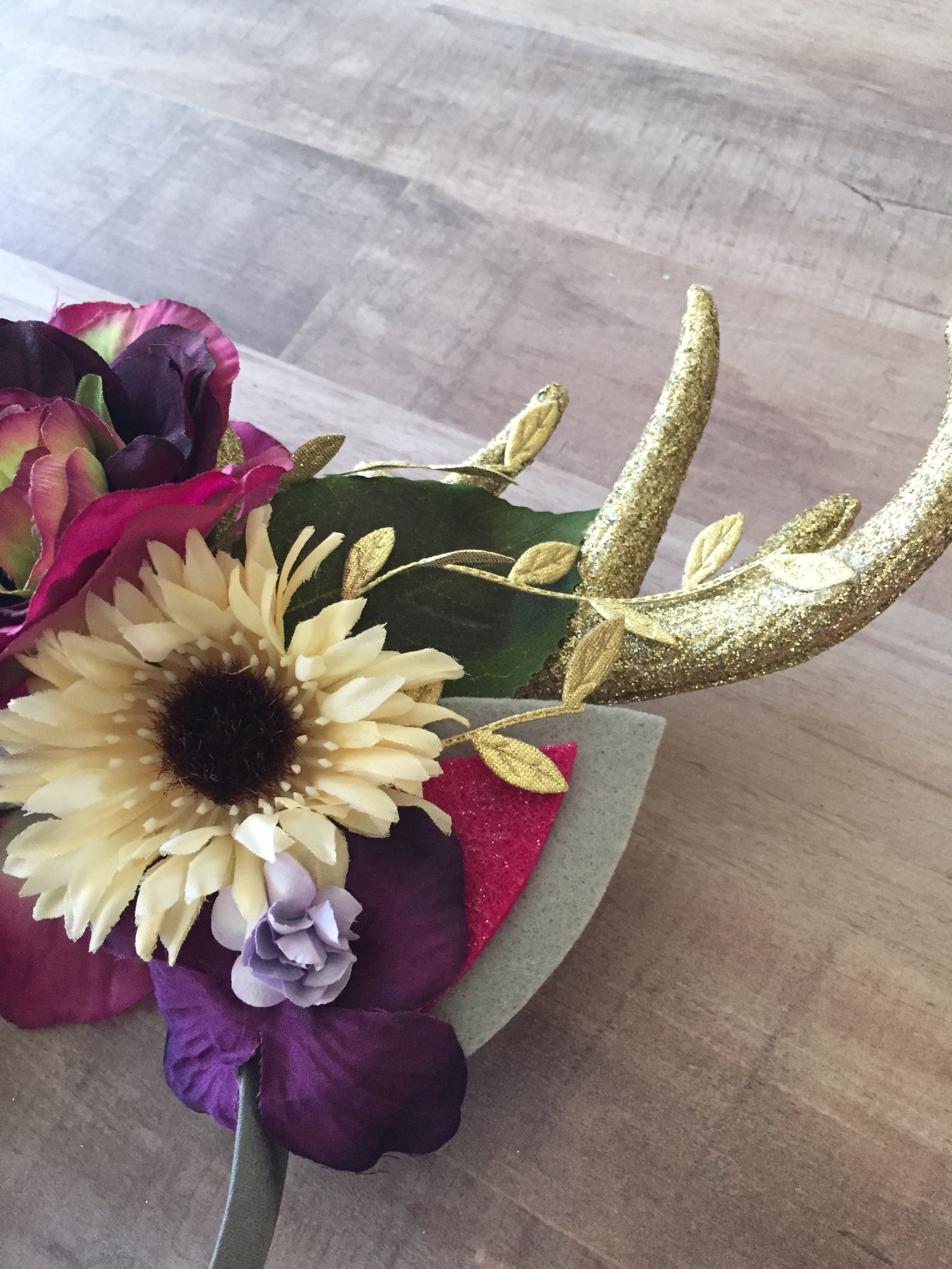 I used a mix of paper and silk flowers. Some of the flowers were from my box of flowers and some I purchased. I like to check out the scrapbooking section for pretty flowers.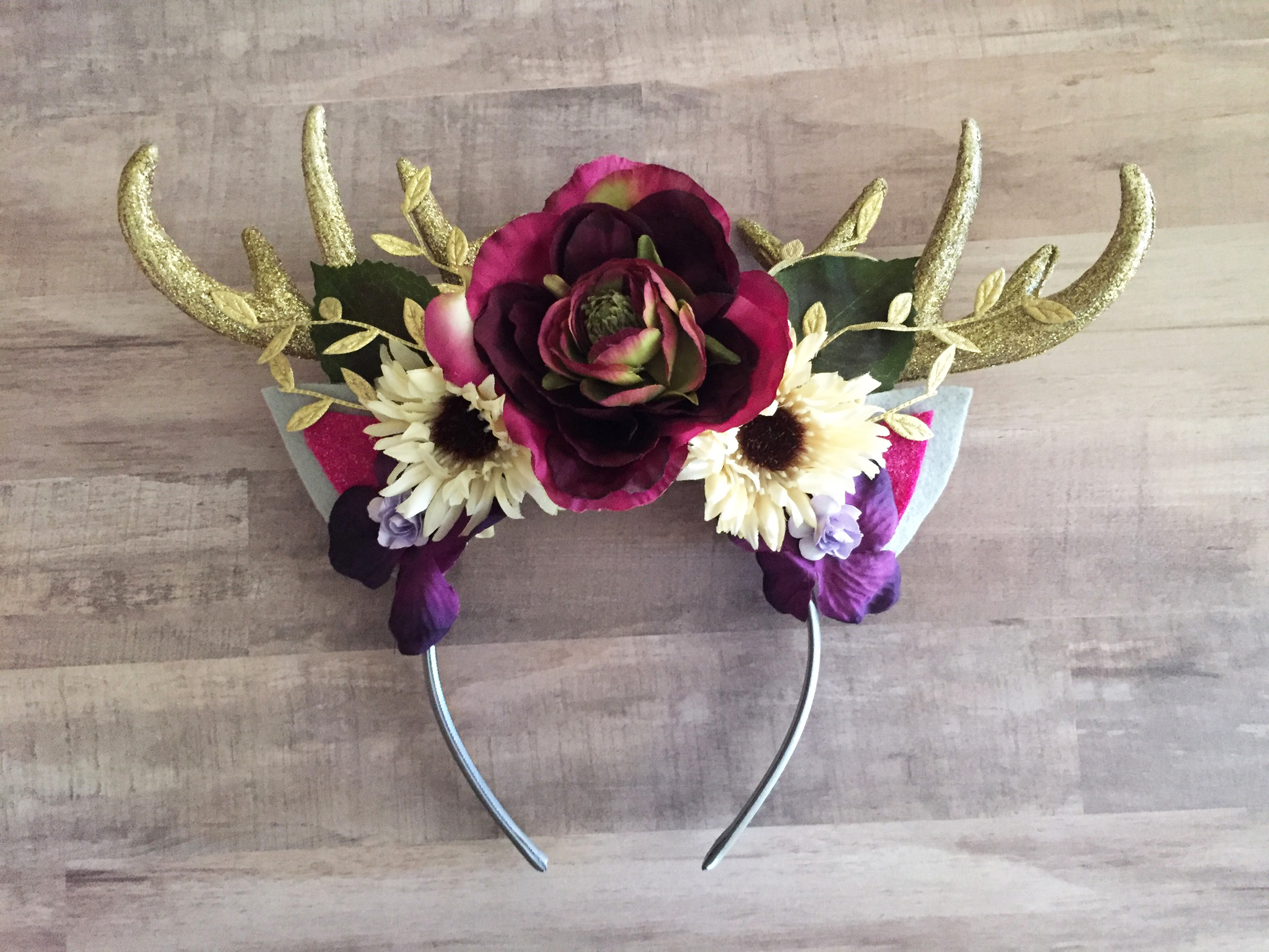 Thanks for stopping by!
Happy Costuming!
(Visited 168 times, 1 visits today)