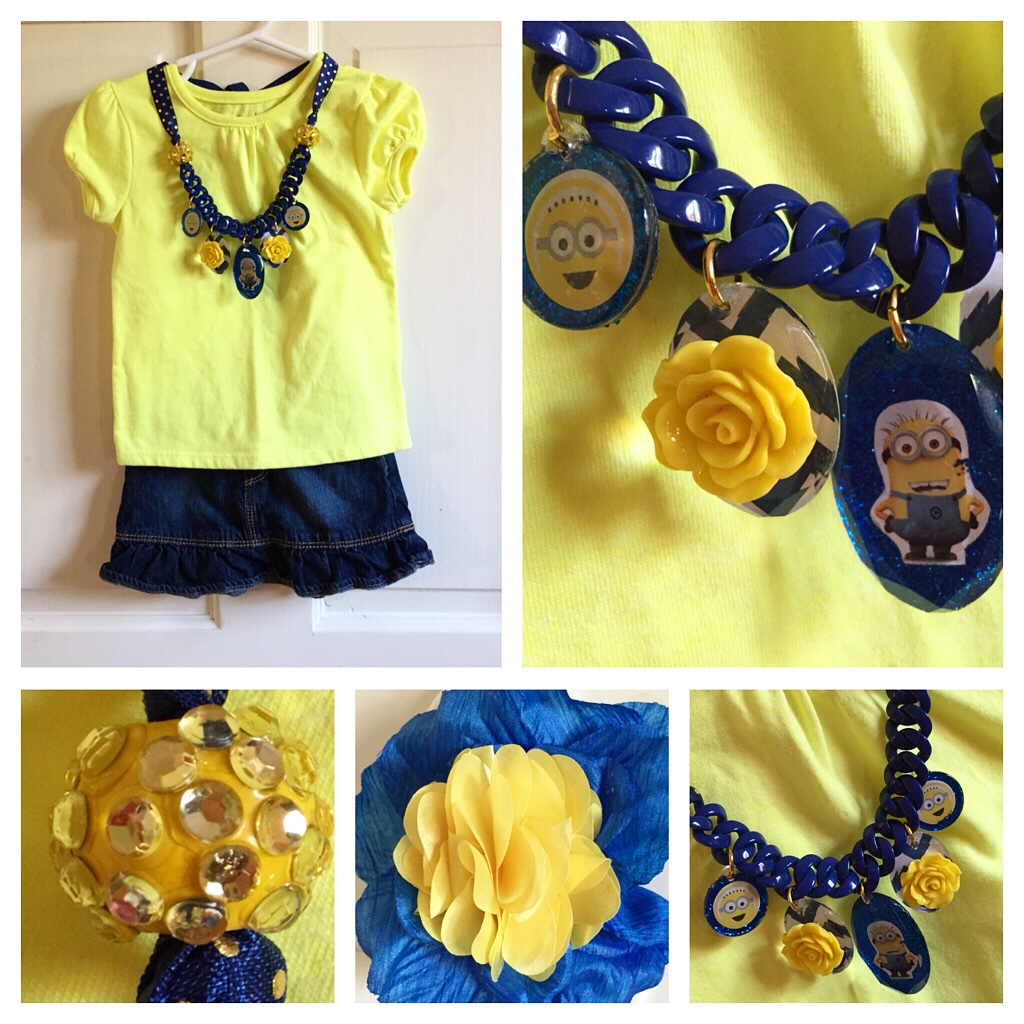 Minions – we got minions necklaces…. but you have to make them! 
For the past few years, one of my favorite things to make is jewelry for the girls. They love it and I love that they have unique pieces of toddler jewelry. Some of my DIY ideas are simple, like my Lego Necklace and some are a little more advanced. This Minions necklace has a few more steps involved to make the design I made. You could also just make one pendant and hang it from a ball chain like on the Lego design. Either way they are fun and easy! So if you are heading out to see Despicable Me 3 or going to a Minions Party then whip up a necklace to wear.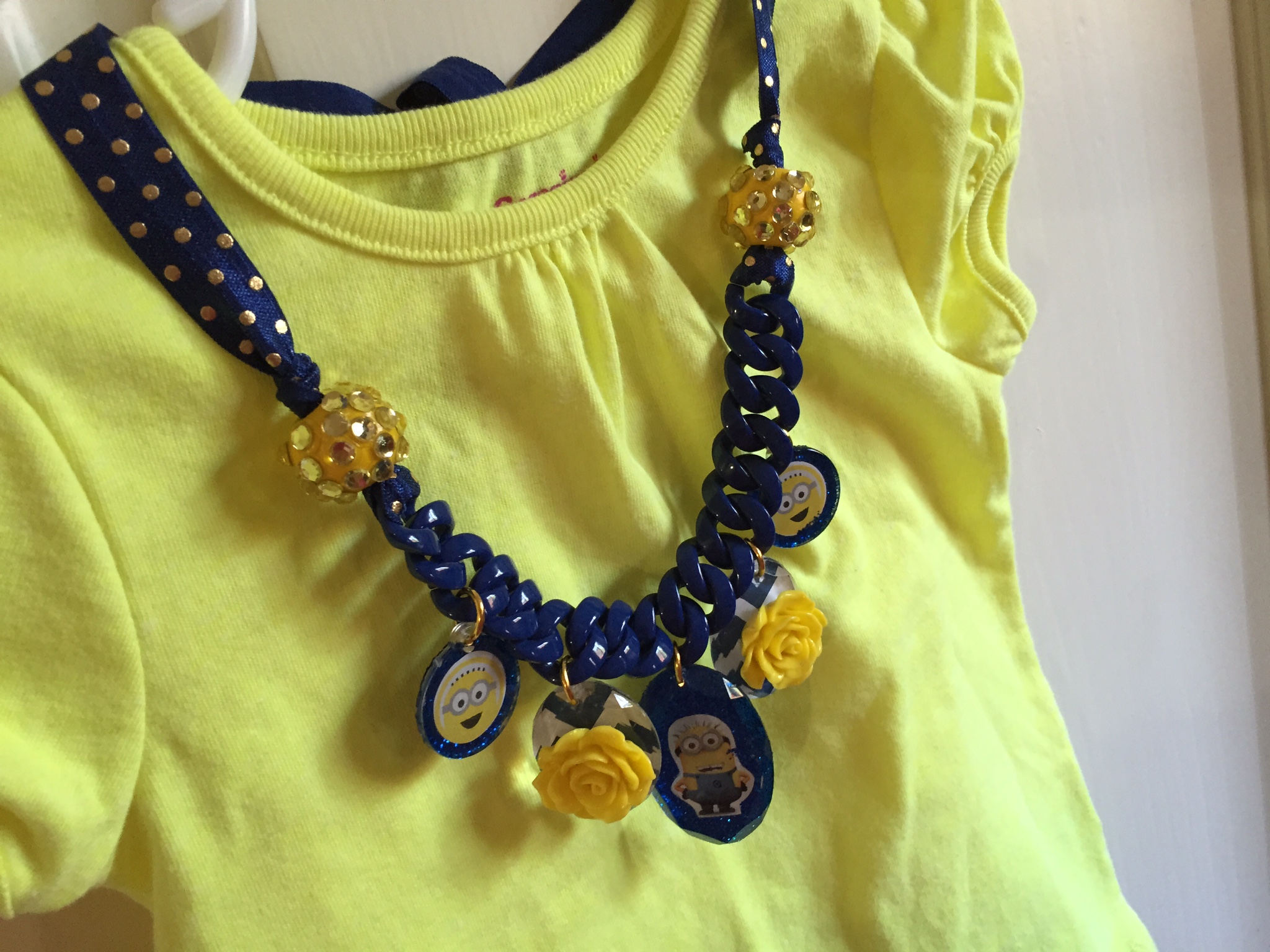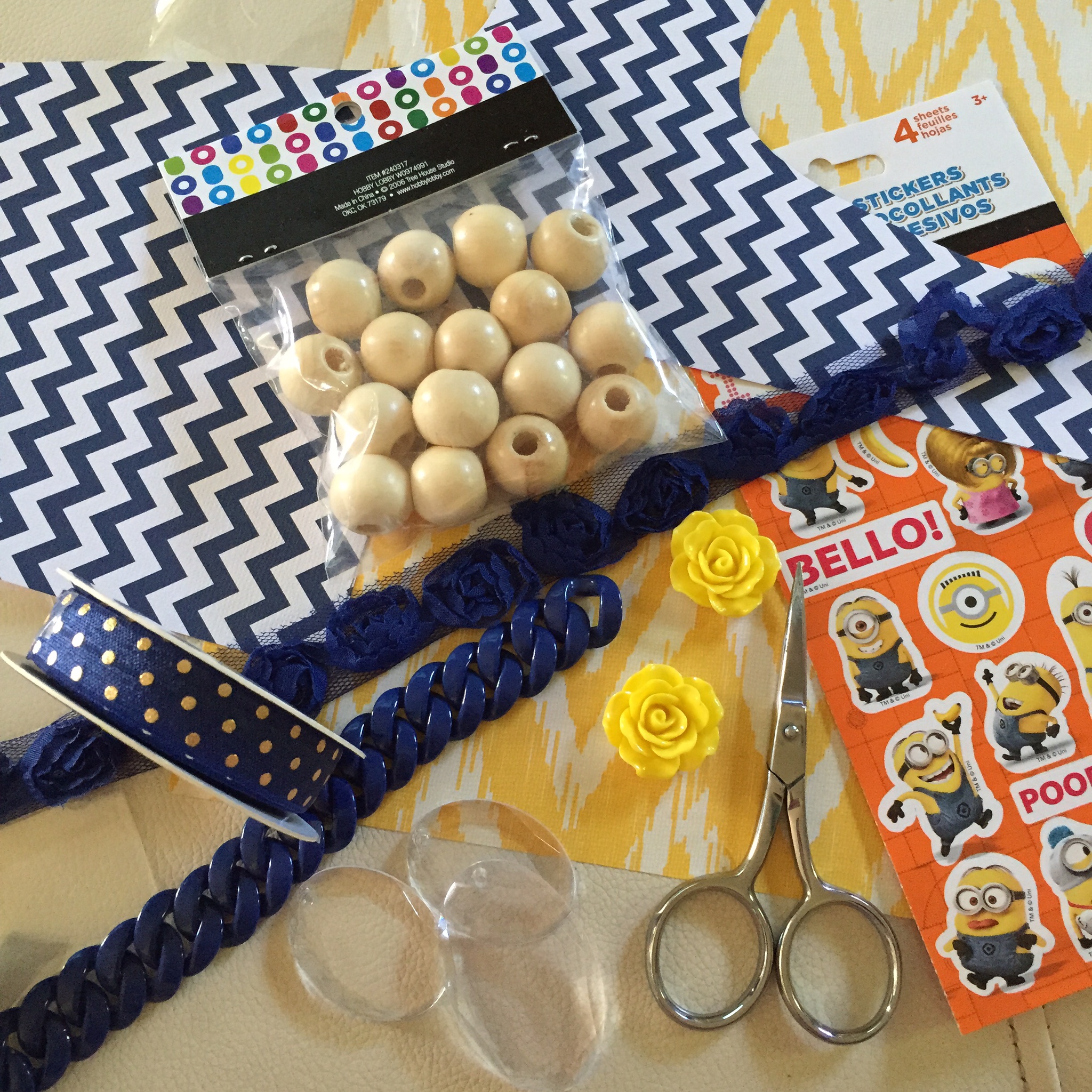 Materials:
Plastic Chain
Double Fold Elastic
Podgeables
Minons Stickers
Mod Podge Hard Coat
Scrapbook Paper
Paintbrushes
Small Scissors
Resin Roses
Glitter
Jump Rings
Sewing Needle and Thread
Wood Beads
Rhinestones
Gem Glue
Heavy Duty Glue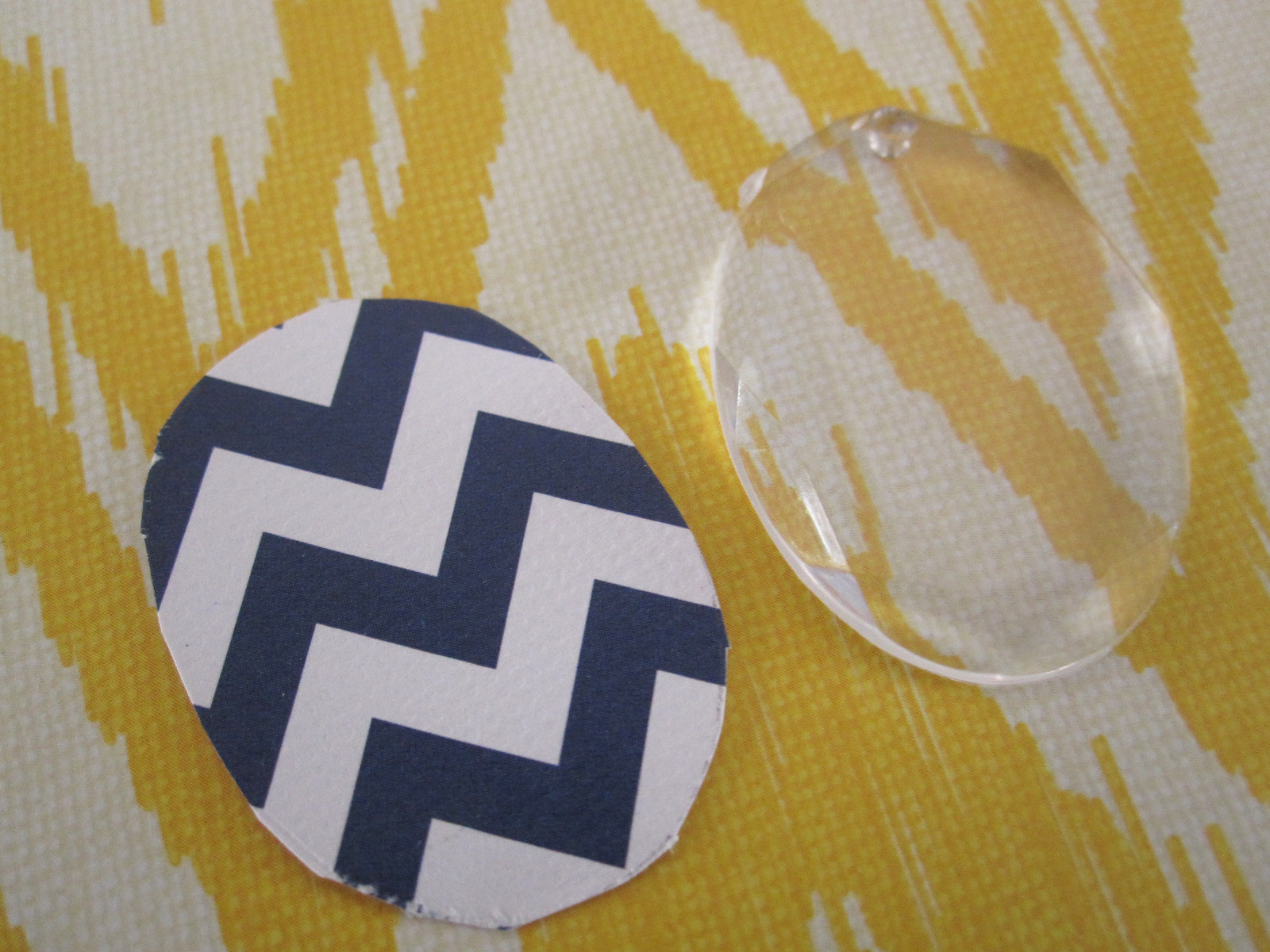 Cut paper to fit behind the Podgeable Shape. It is better to cut the paper a bit larger rather than smaller.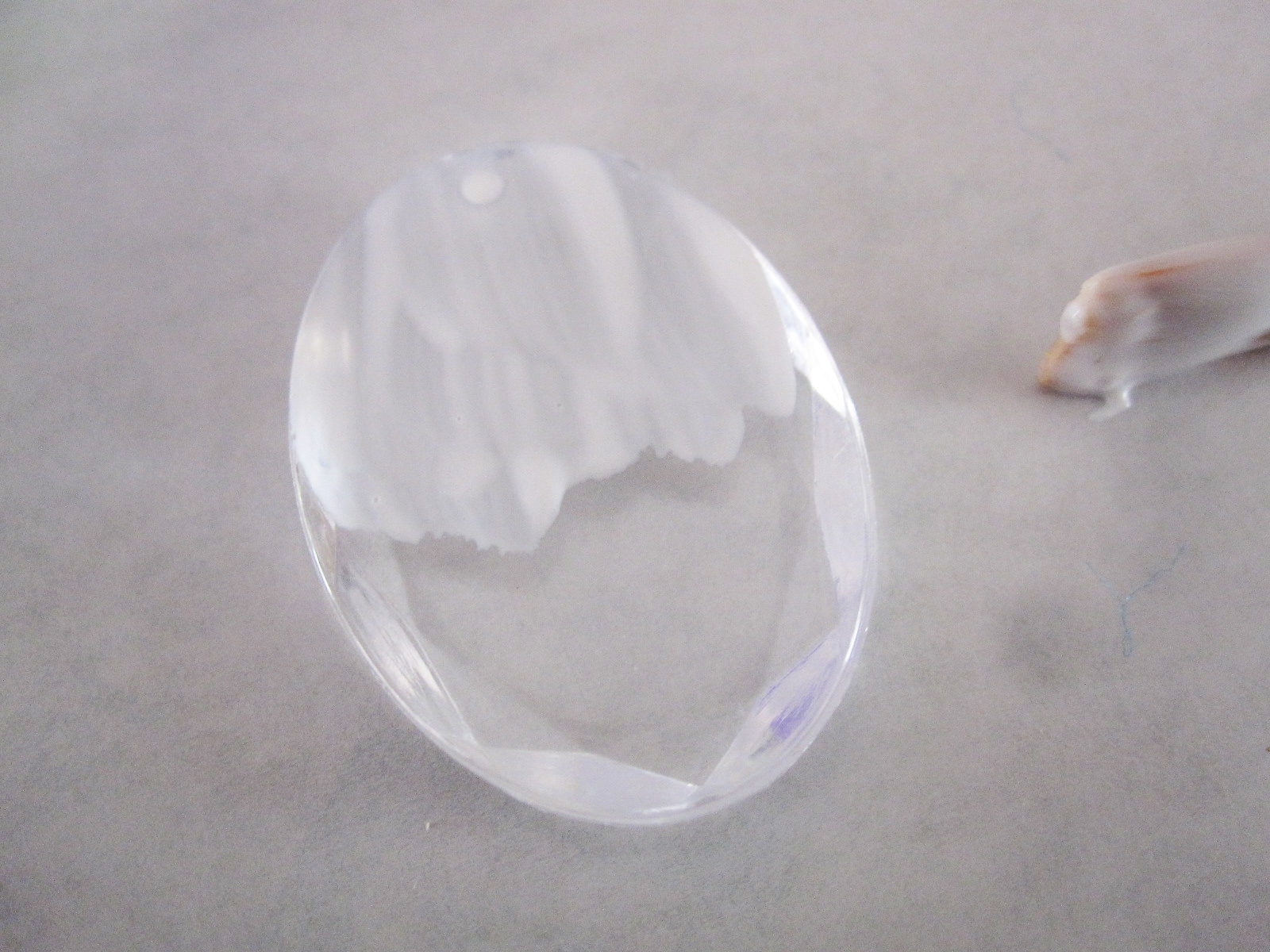 Apply Mod Podge to the back of the Podgeable Shape. I used Hard Coat Mod Podge because it is very durable.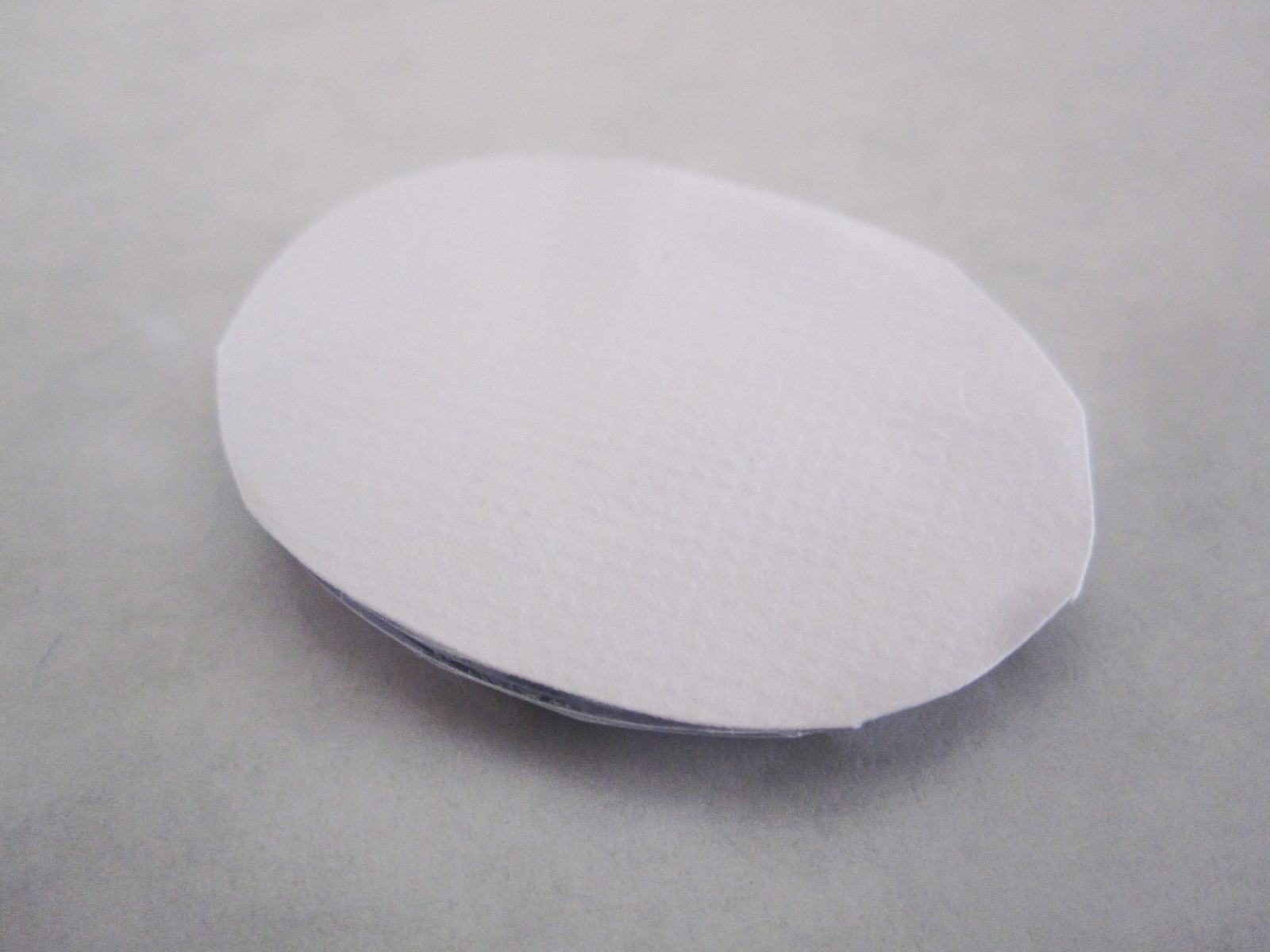 Place the paper print side onto the Mod Podge side of the Podgeable. The Mod Podge will dry clear.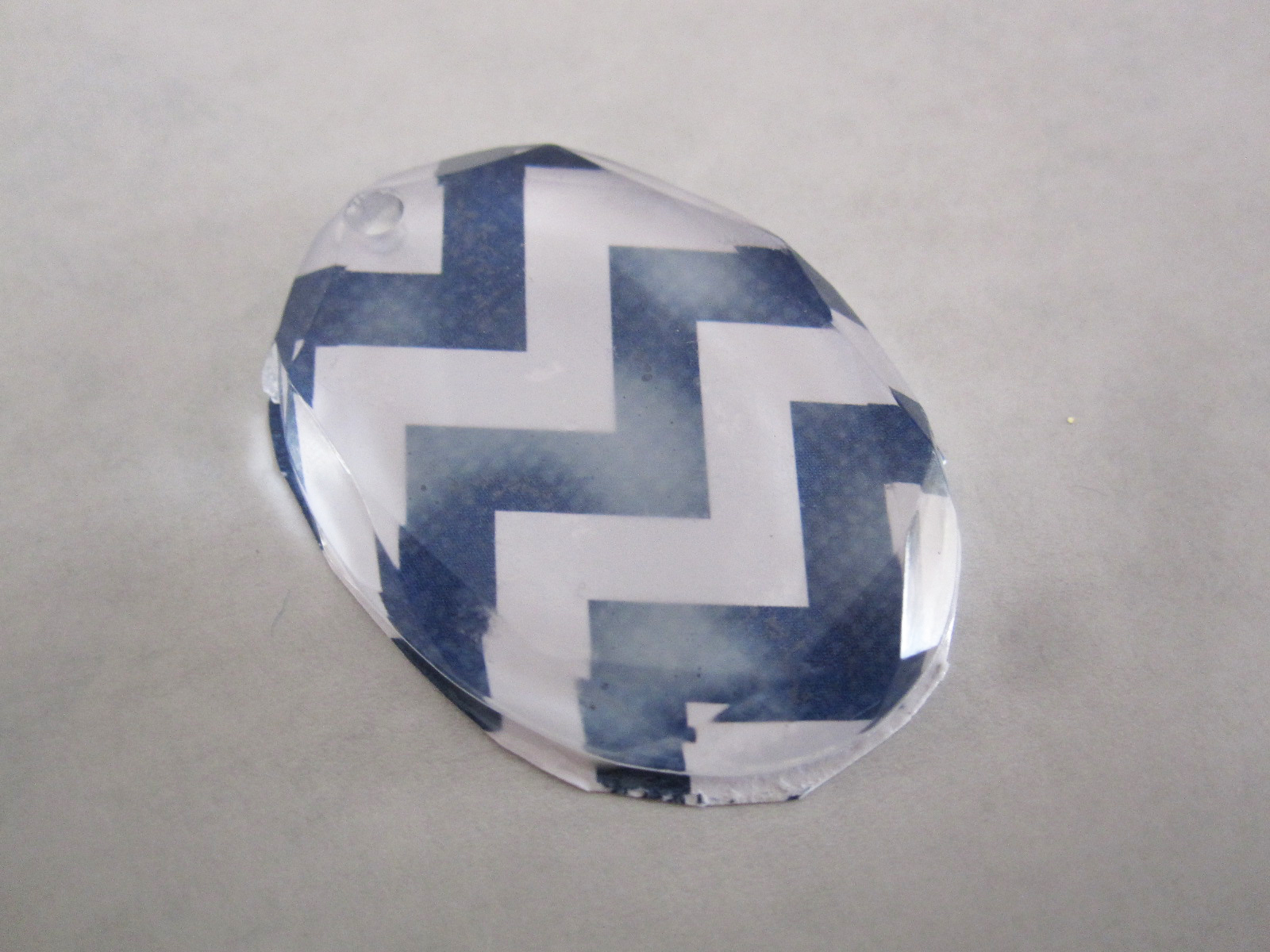 Let dry and then trim the edges with detail scissors.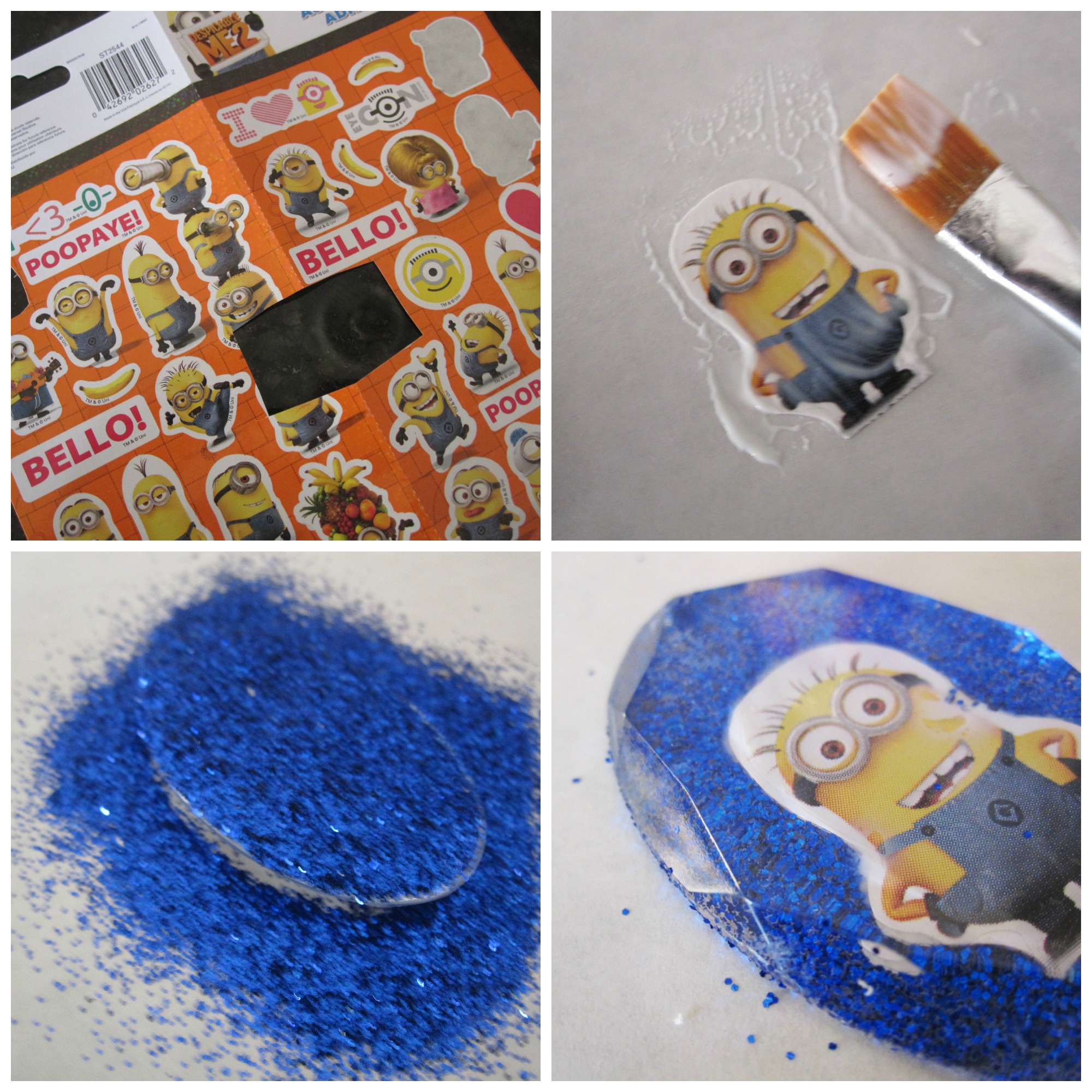 Cut a small Minions sticker from a striker sheet. (Keep the wax backing on the sticker) Apply Mod Podge to the front of the sticker, place the sticker on the back of a Podgeable. Top-coat with a layer of Mod Podge and then sprinkle with glitter. Allow to dry.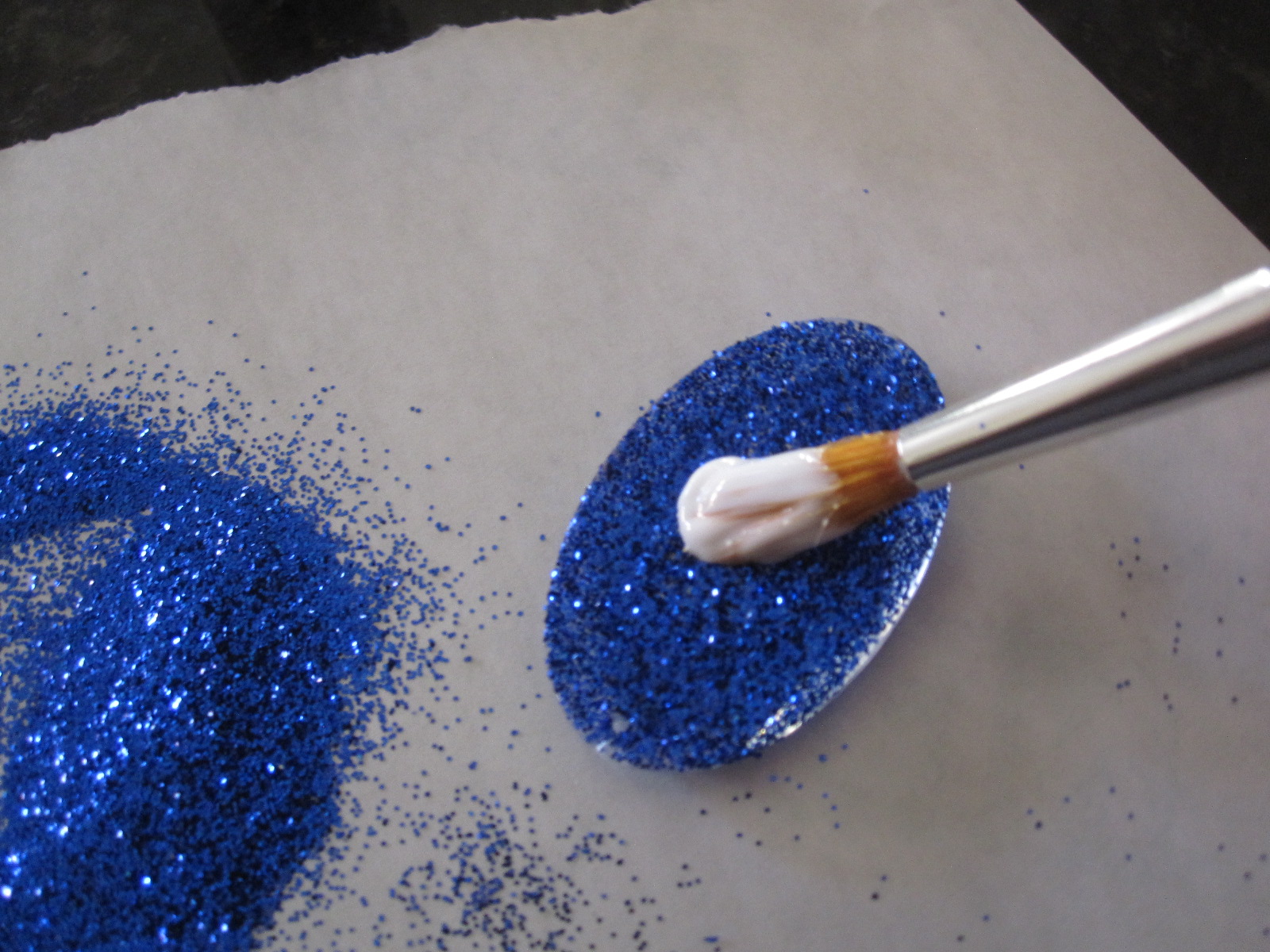 Top-coat the glitter with two layers of Mod Podge Hard Coat. Make a few different ones.
Now it's time for the wood beads.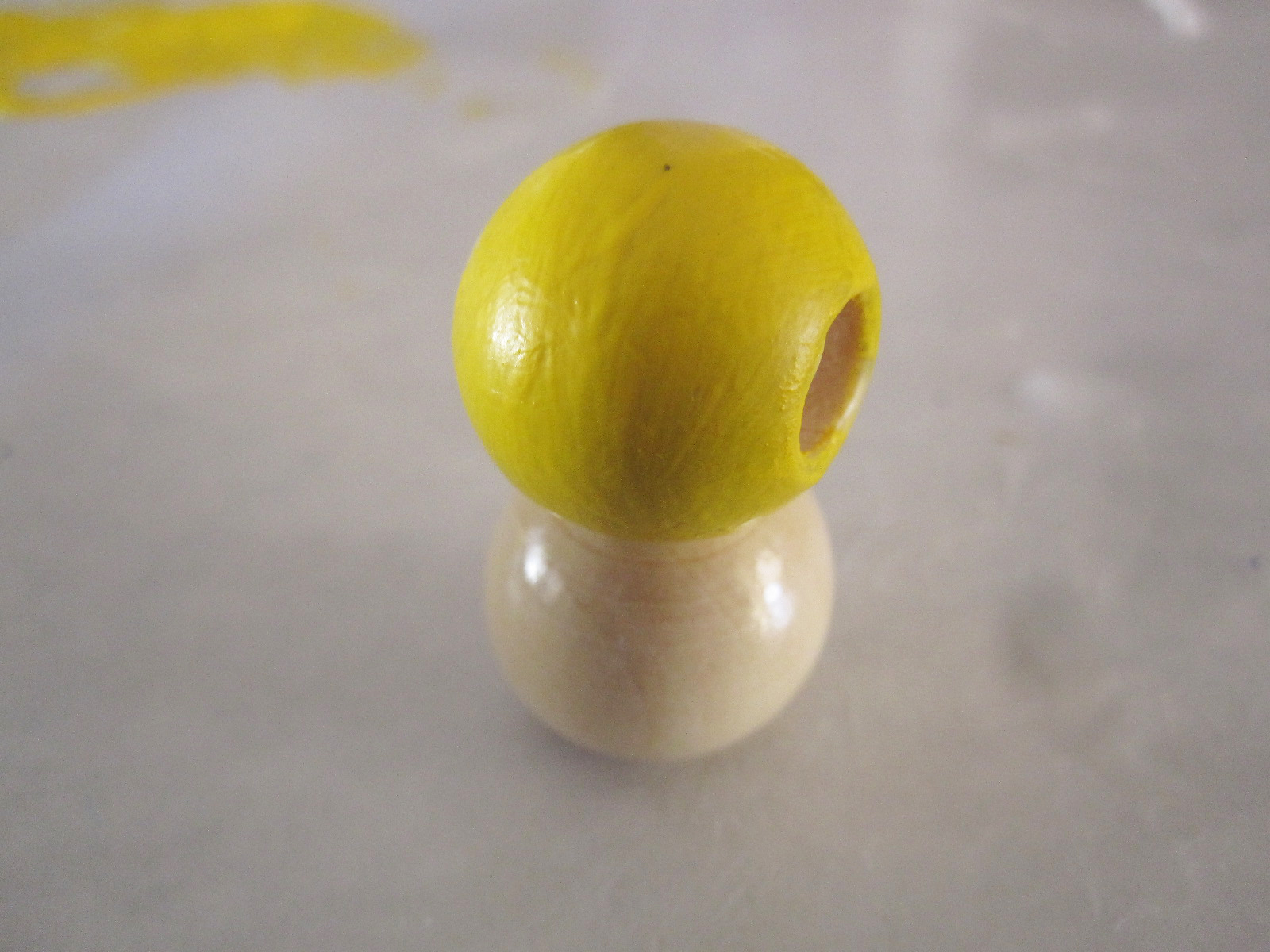 Paint the wood beads yellow. I use another bead as a dry rack.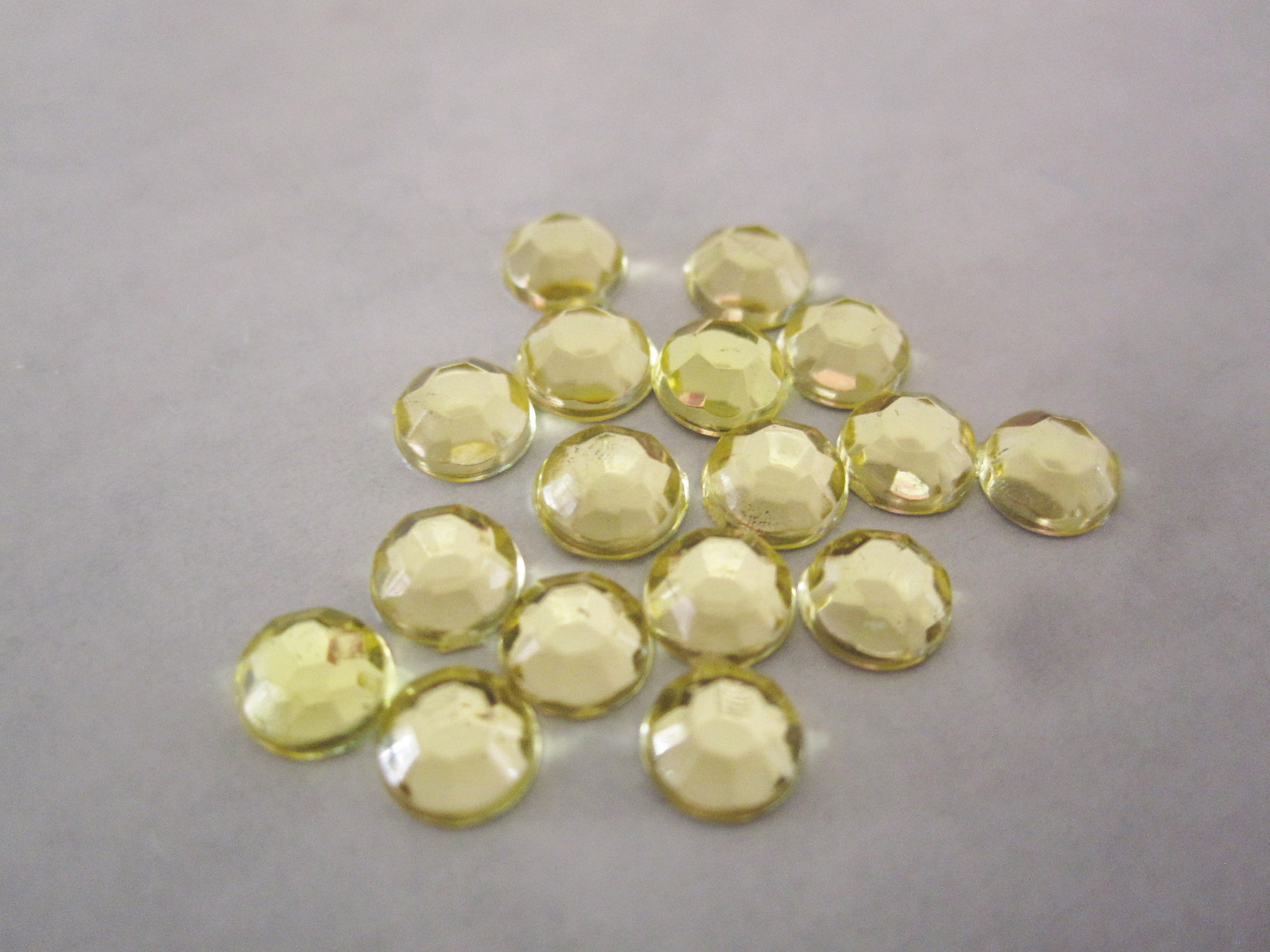 Use small gems. Acrylic ones are less expensive and lighter-weight but they don't have as much sparkle as crystals.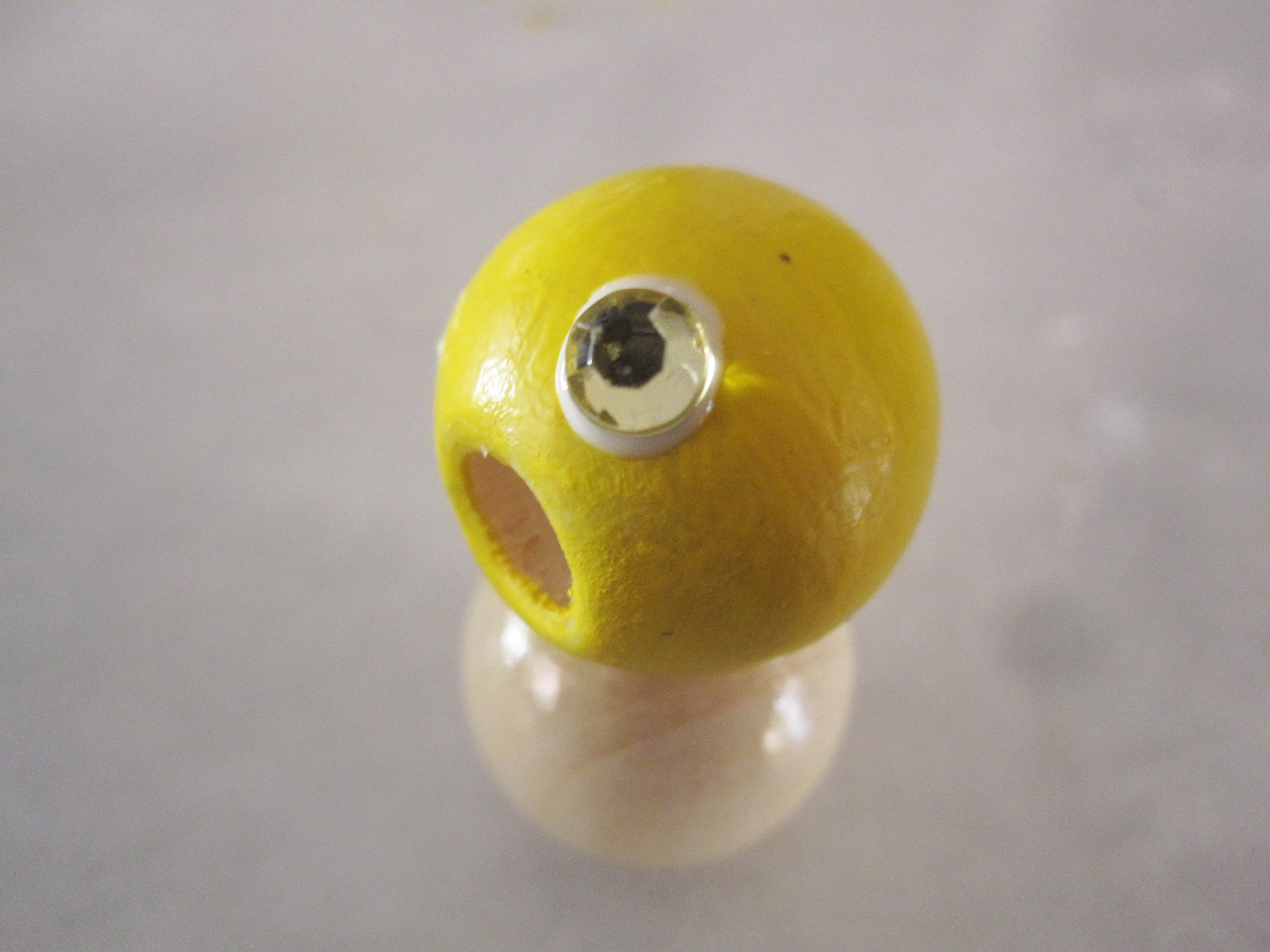 Use gem glue to attach.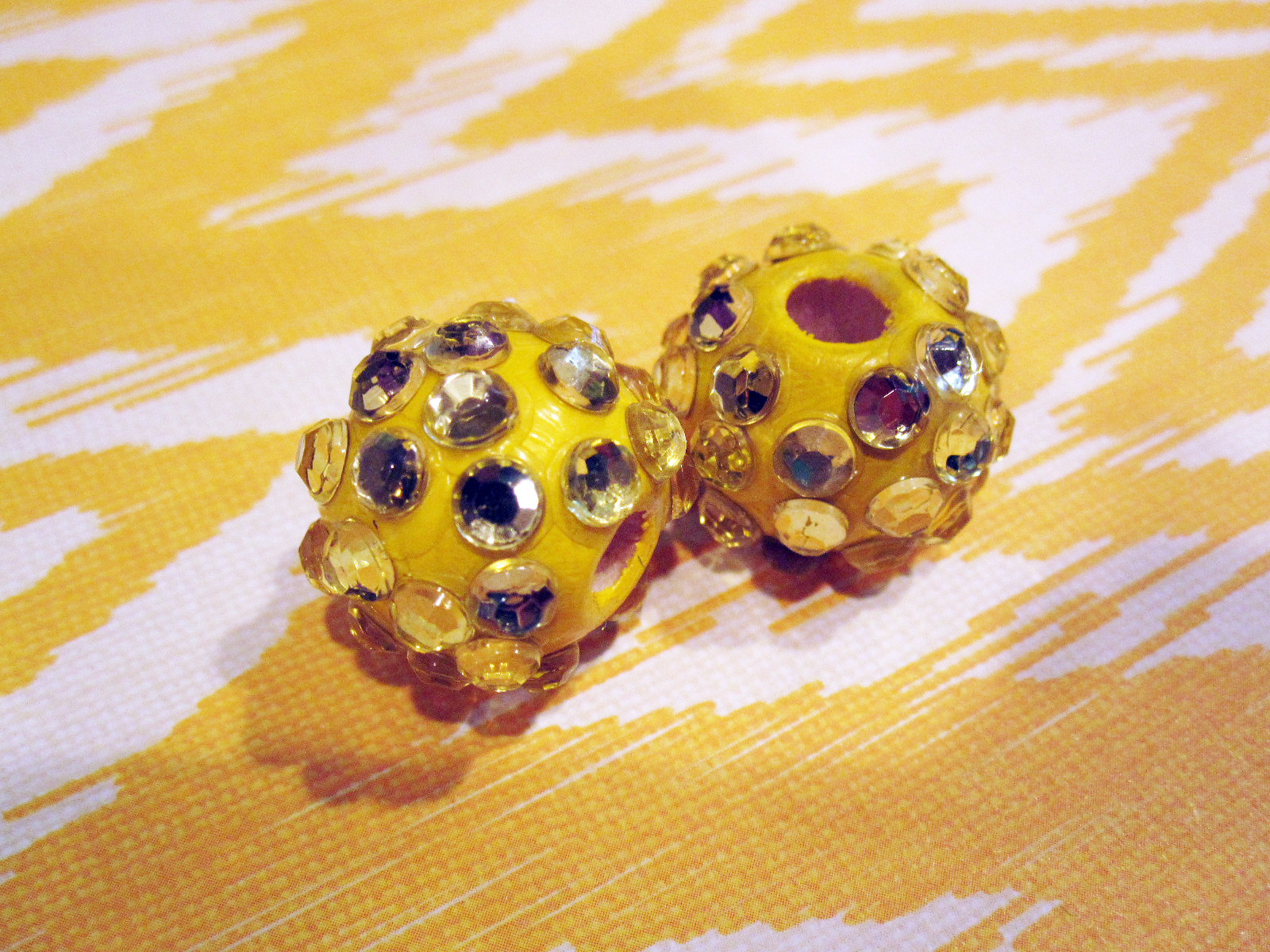 Allow the gem beads to fully dry.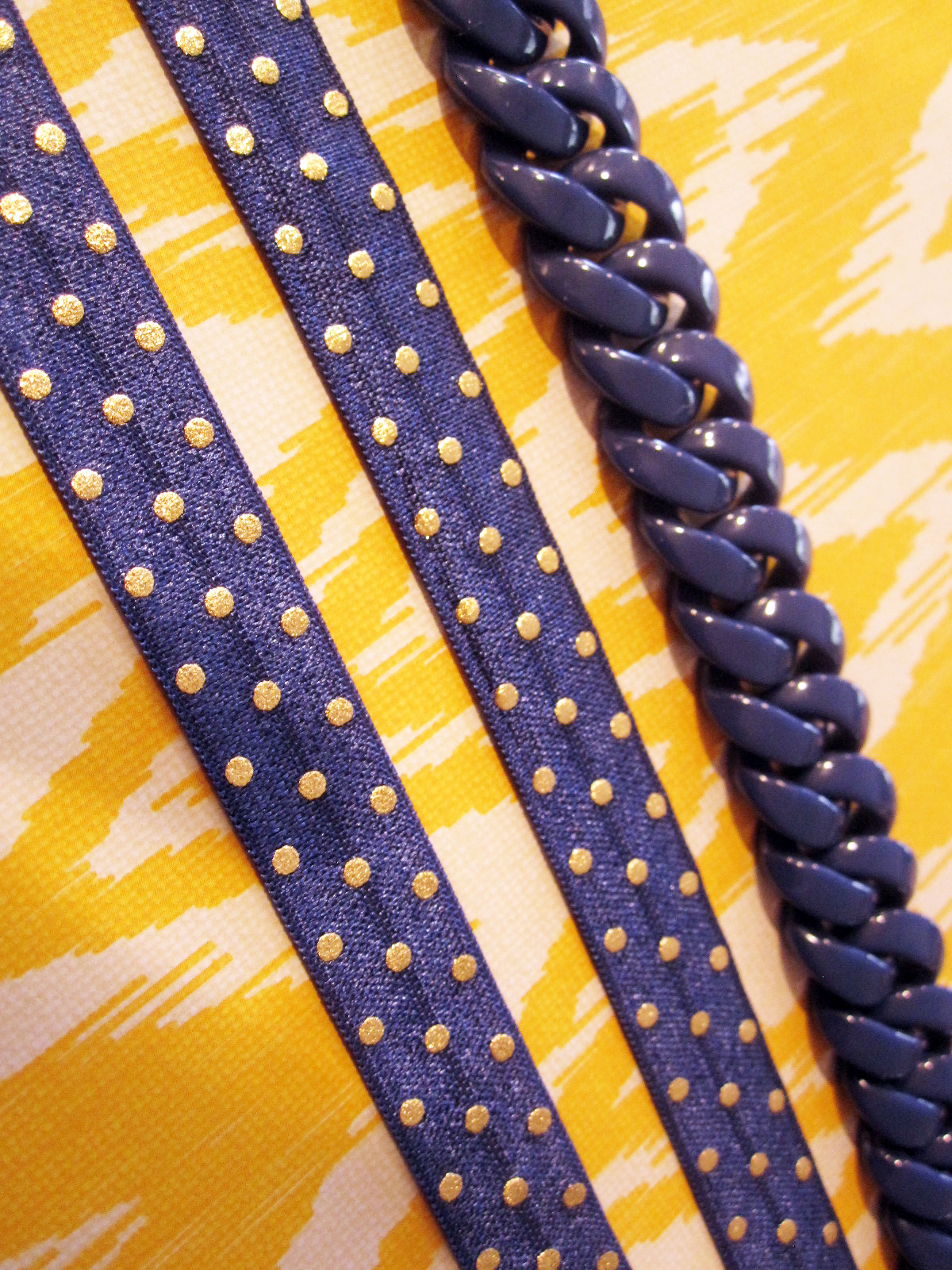 Cut the chain to a length that fits your neckline. I used an 8″ piece of plastic chain. Cut two pieces of elastic that are  17″ long.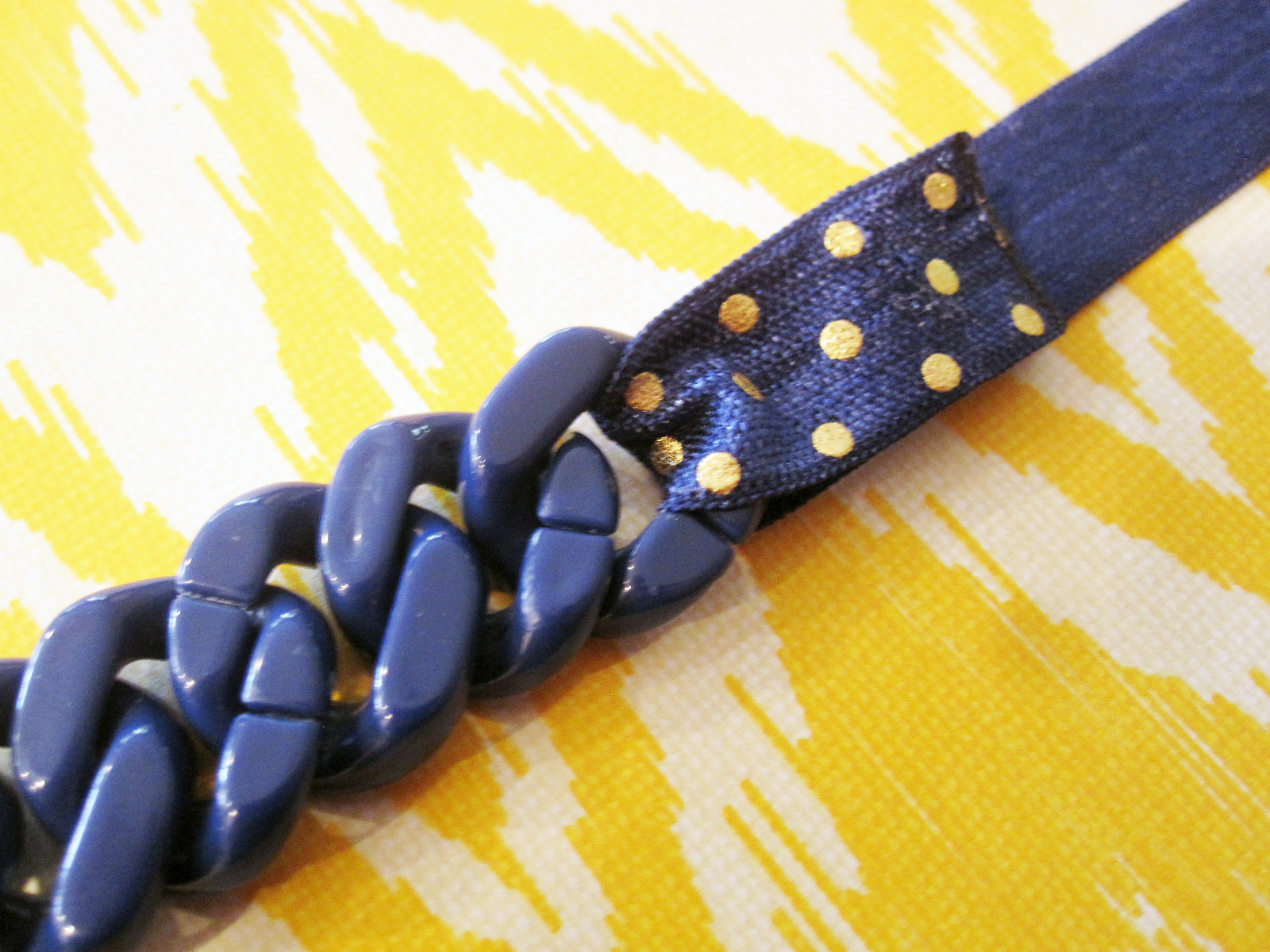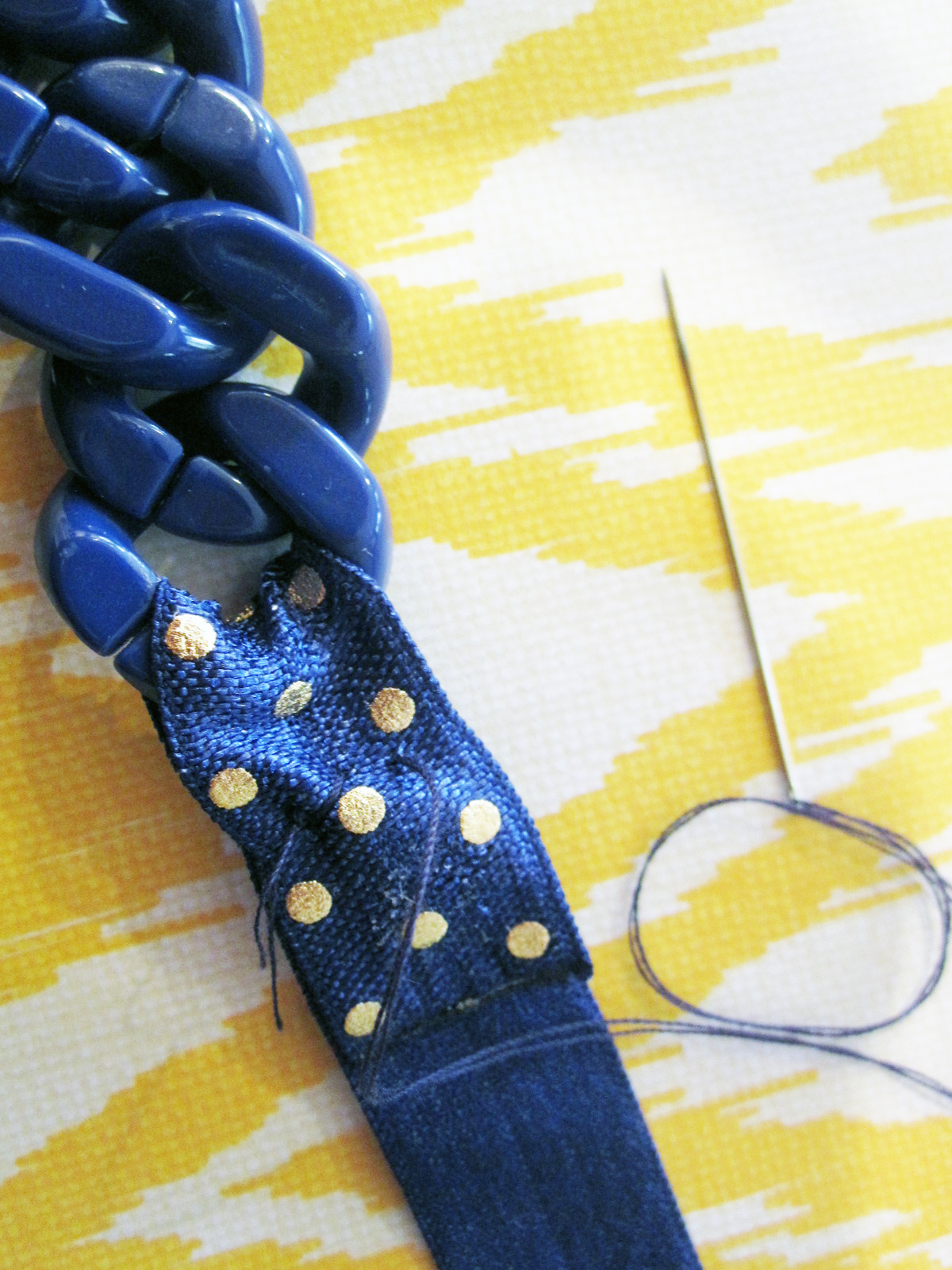 Loop the end of the elastic through the end of the chain and sew to secure.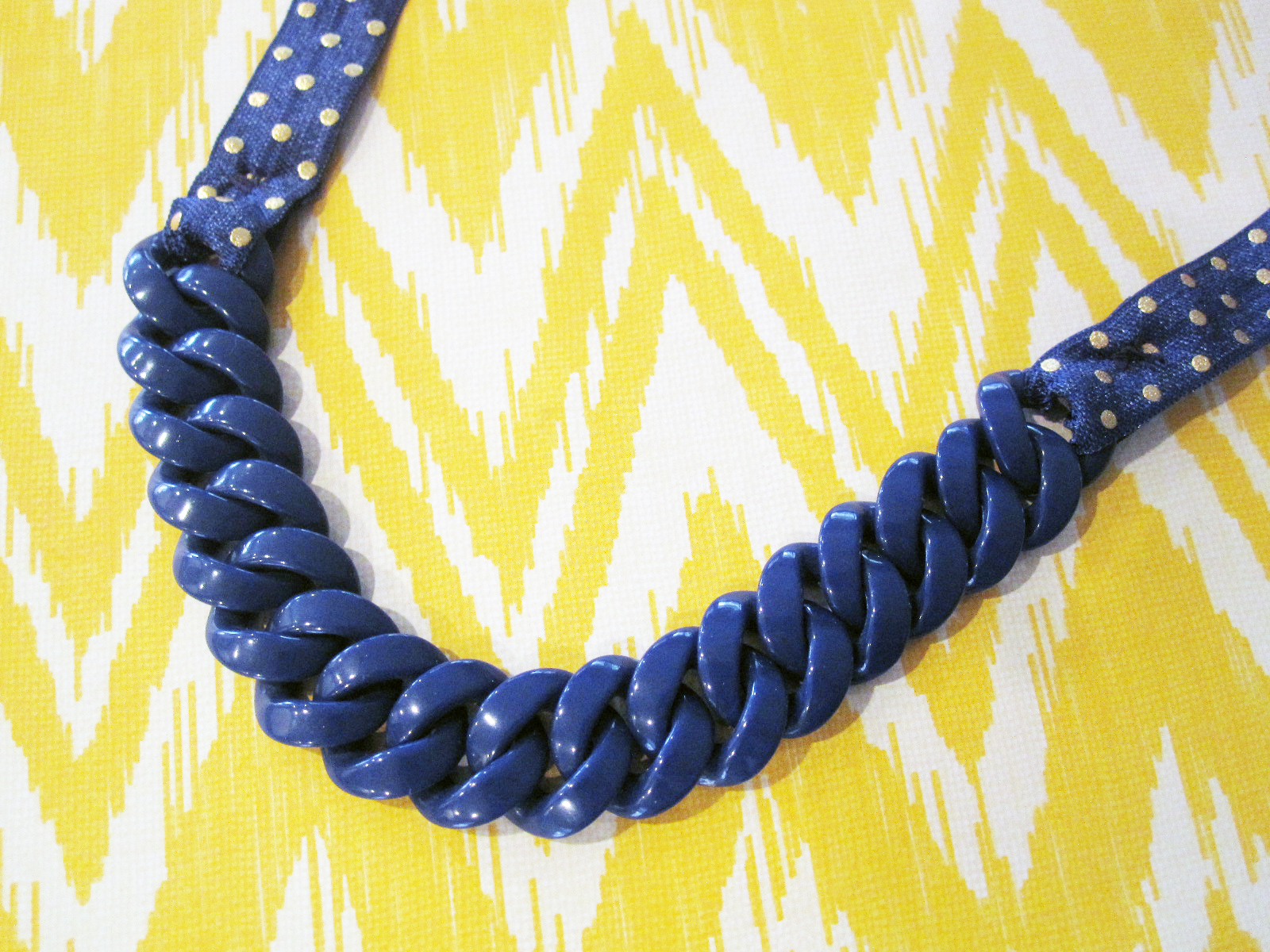 Do this for both sides.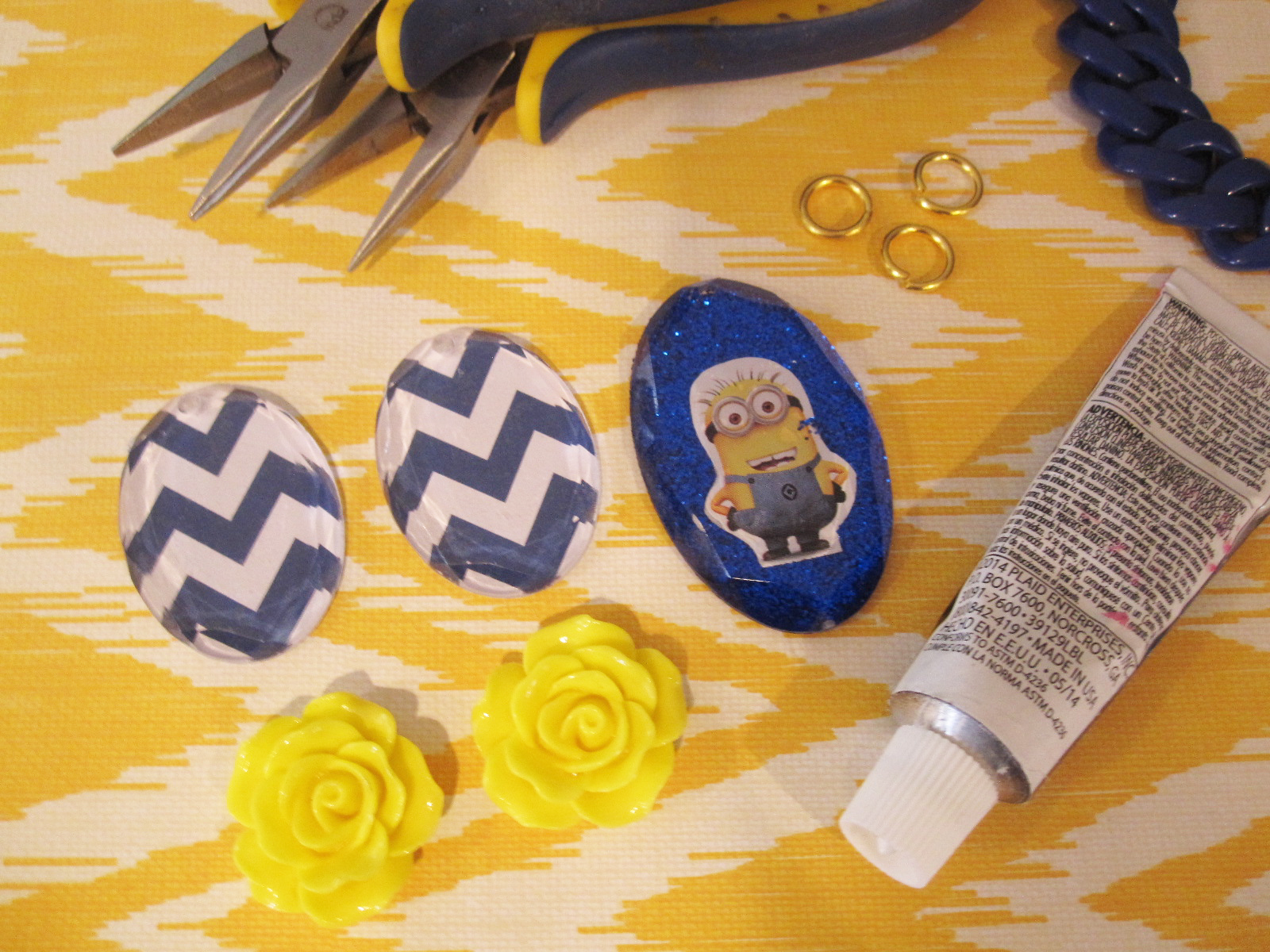 Gather the roses and heavy-duty glue.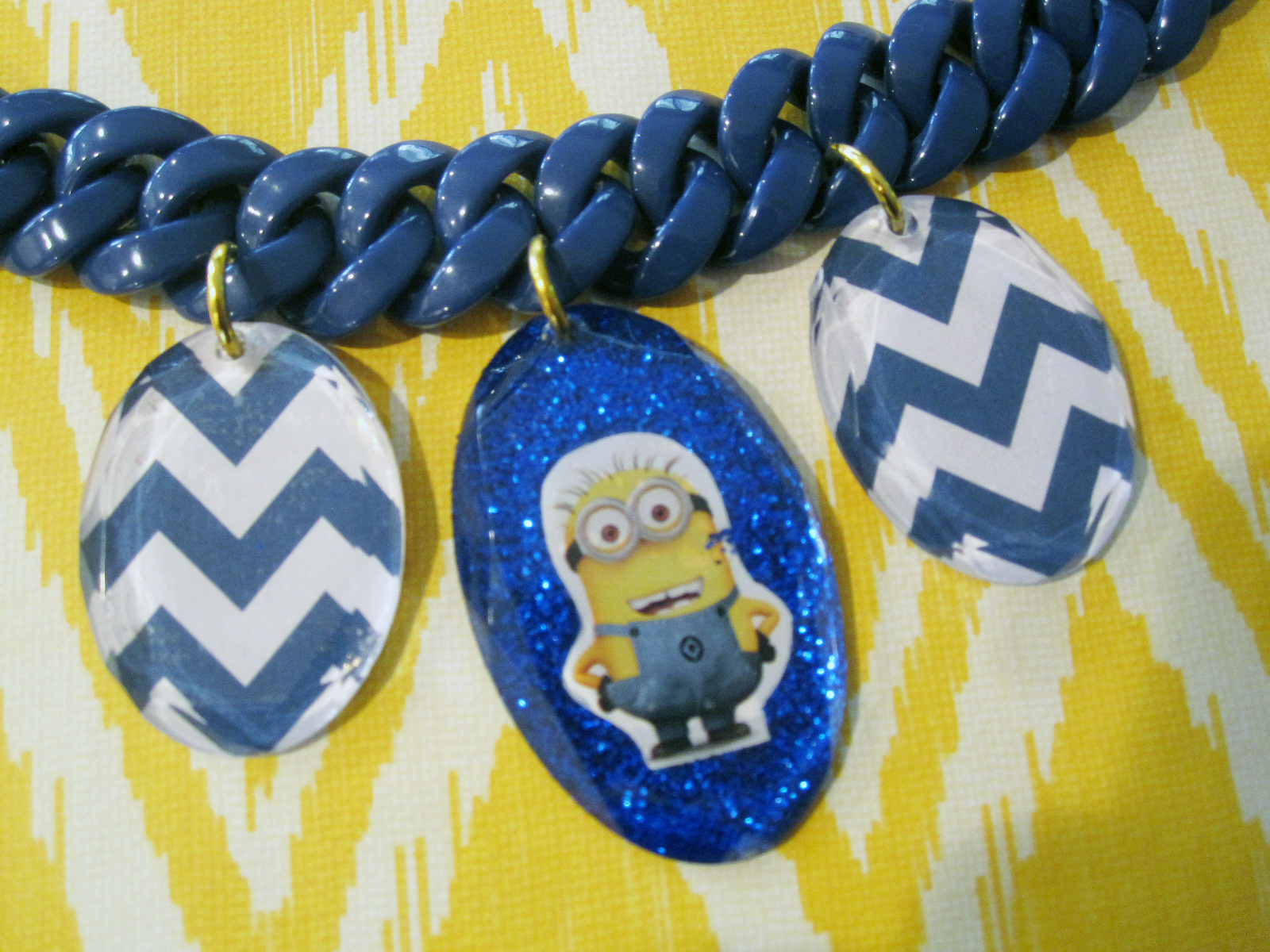 Attach the pieces to the chain using  jump-rings and pliers.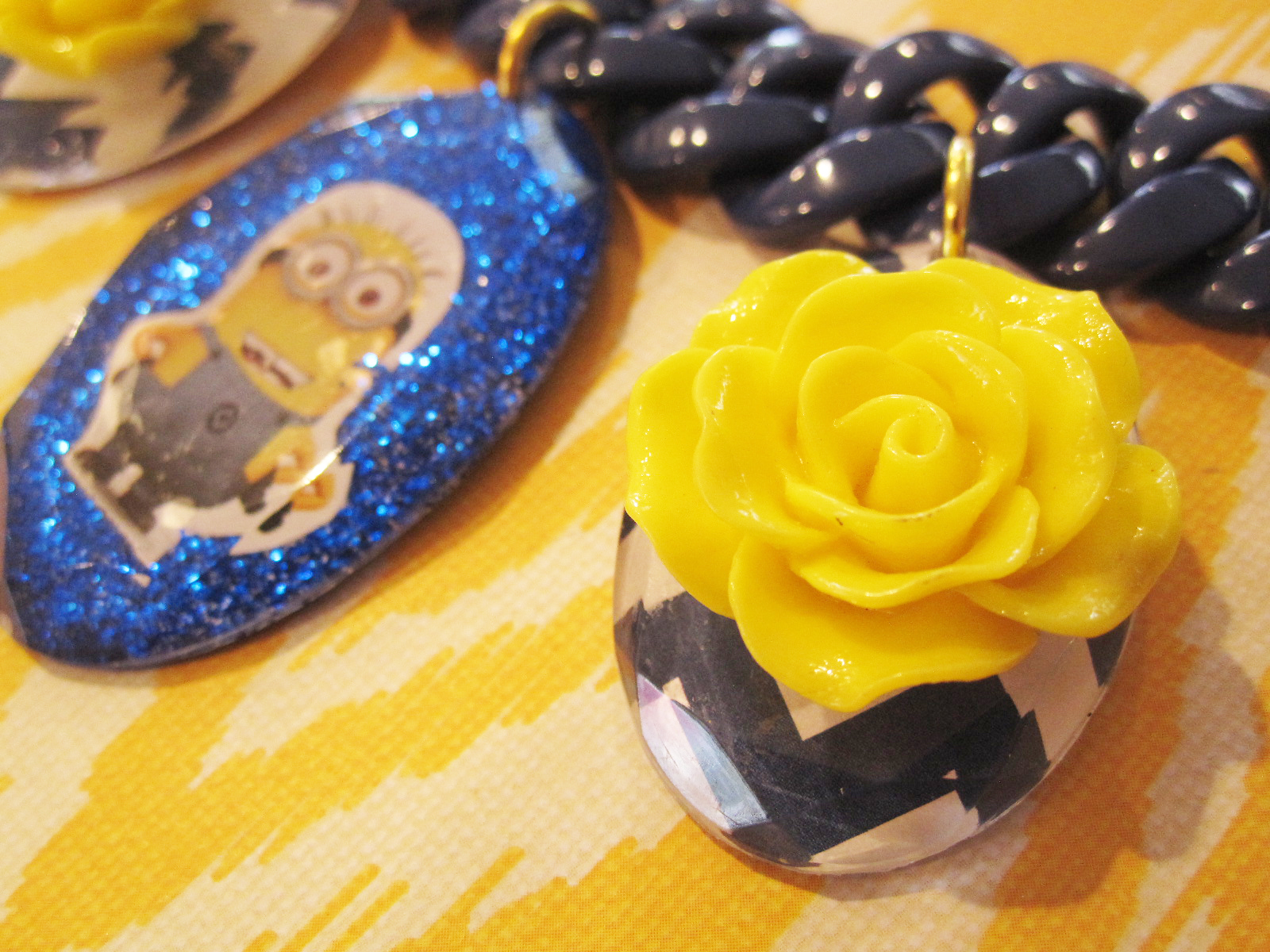 Glue the roses to the tops of the papered Podgeables.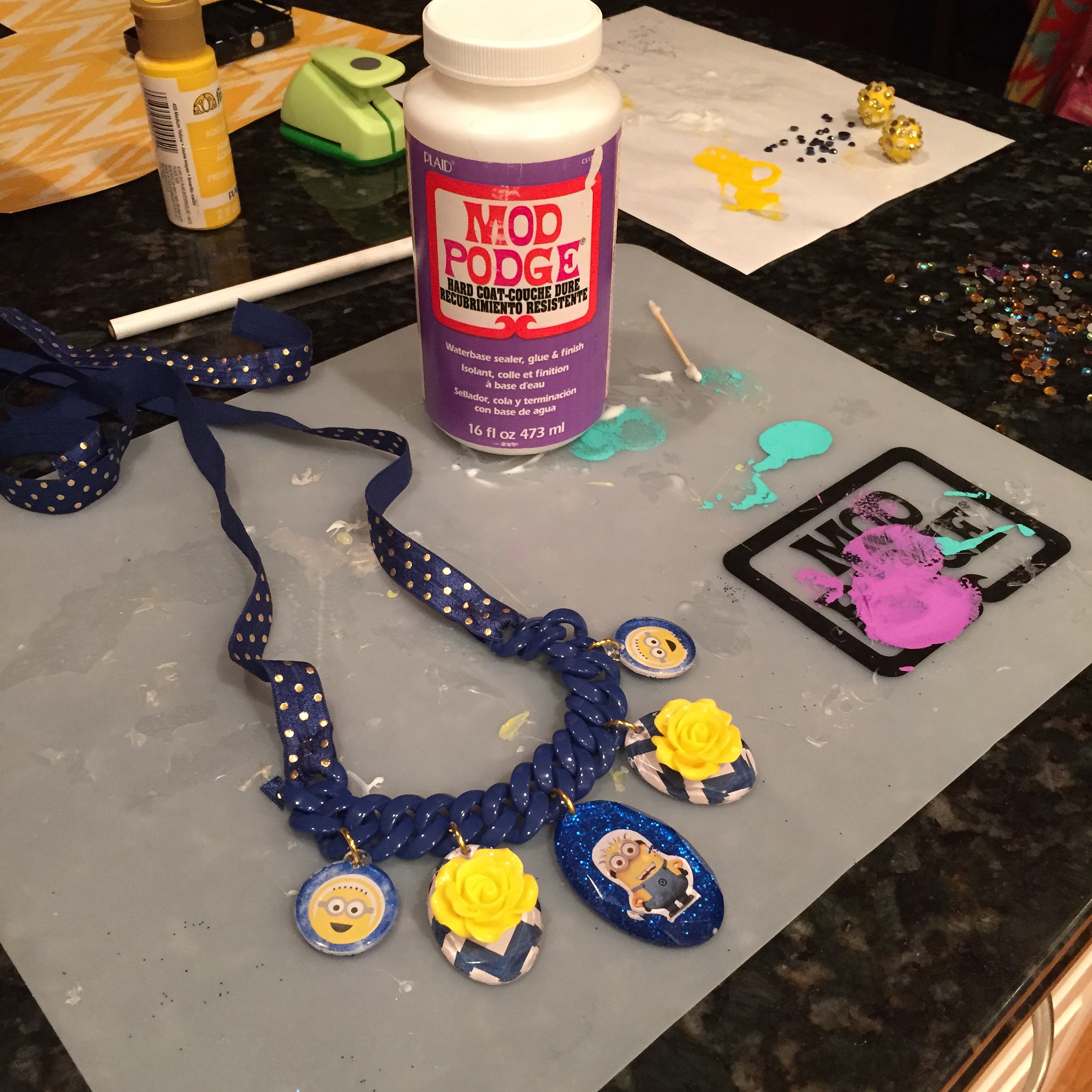 Here is the final layout of the Minions charms and rose charms.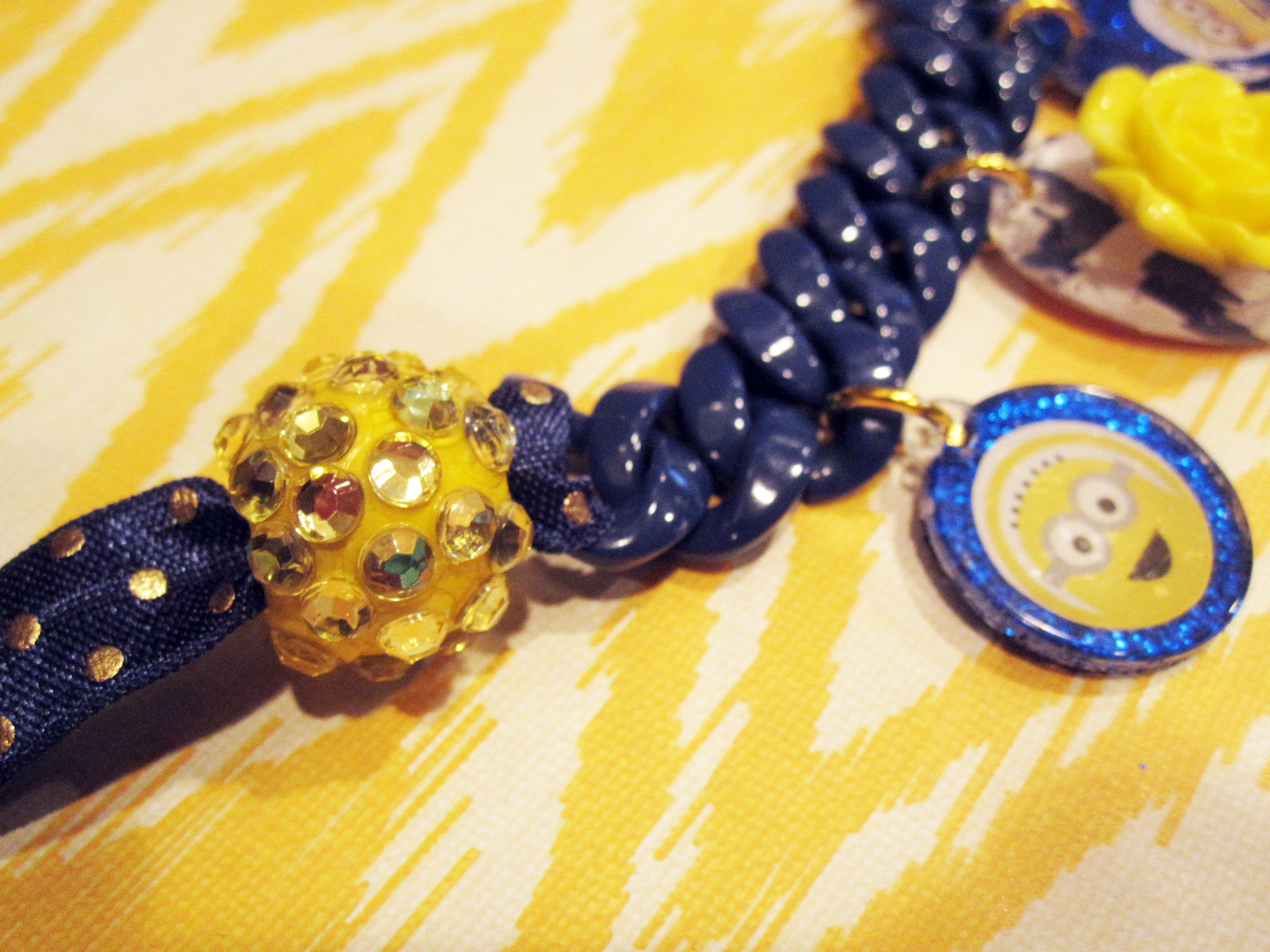 Slide the bead onto the elastic.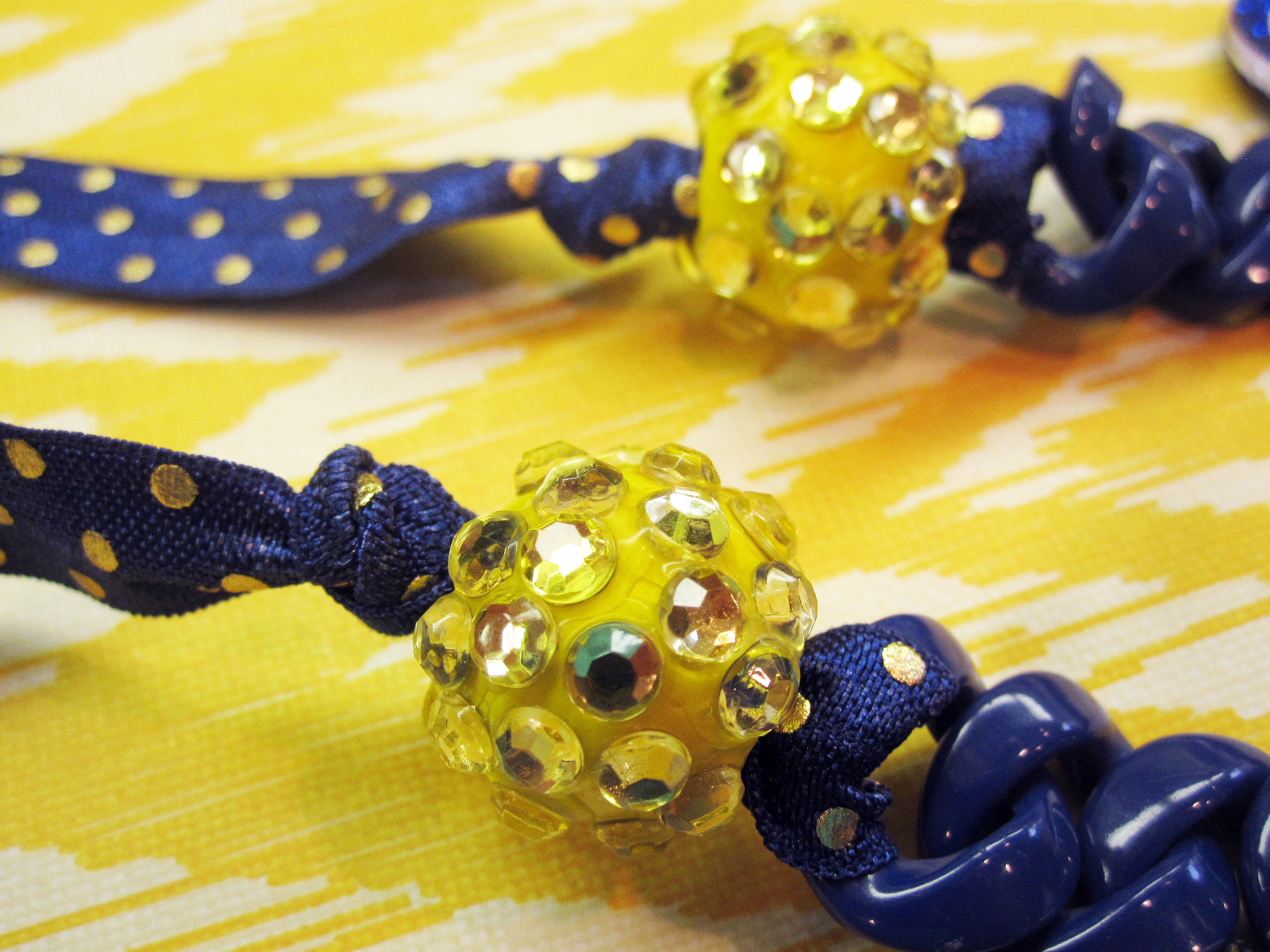 Tie a knot to secure the bead. Do this for both sides.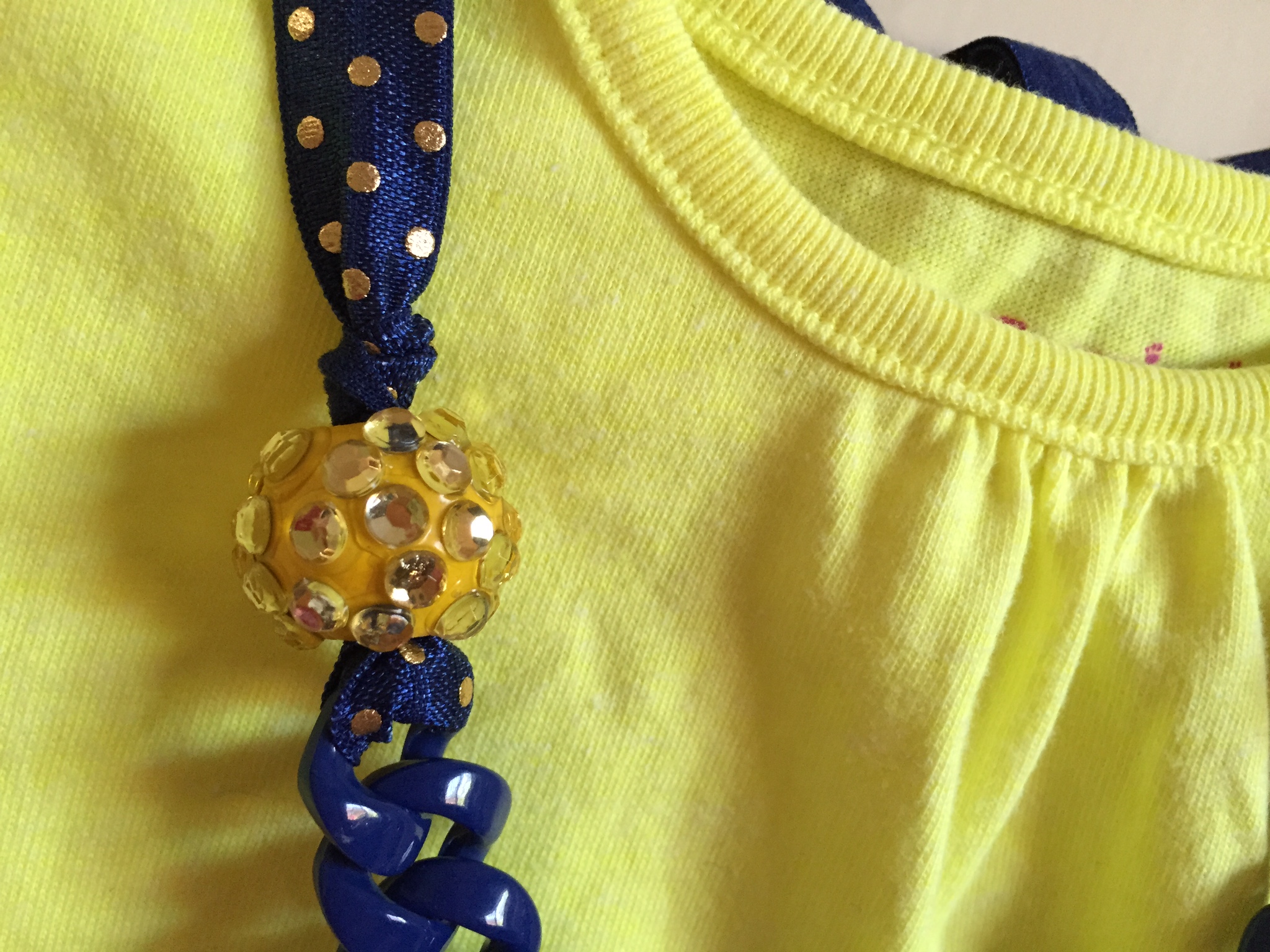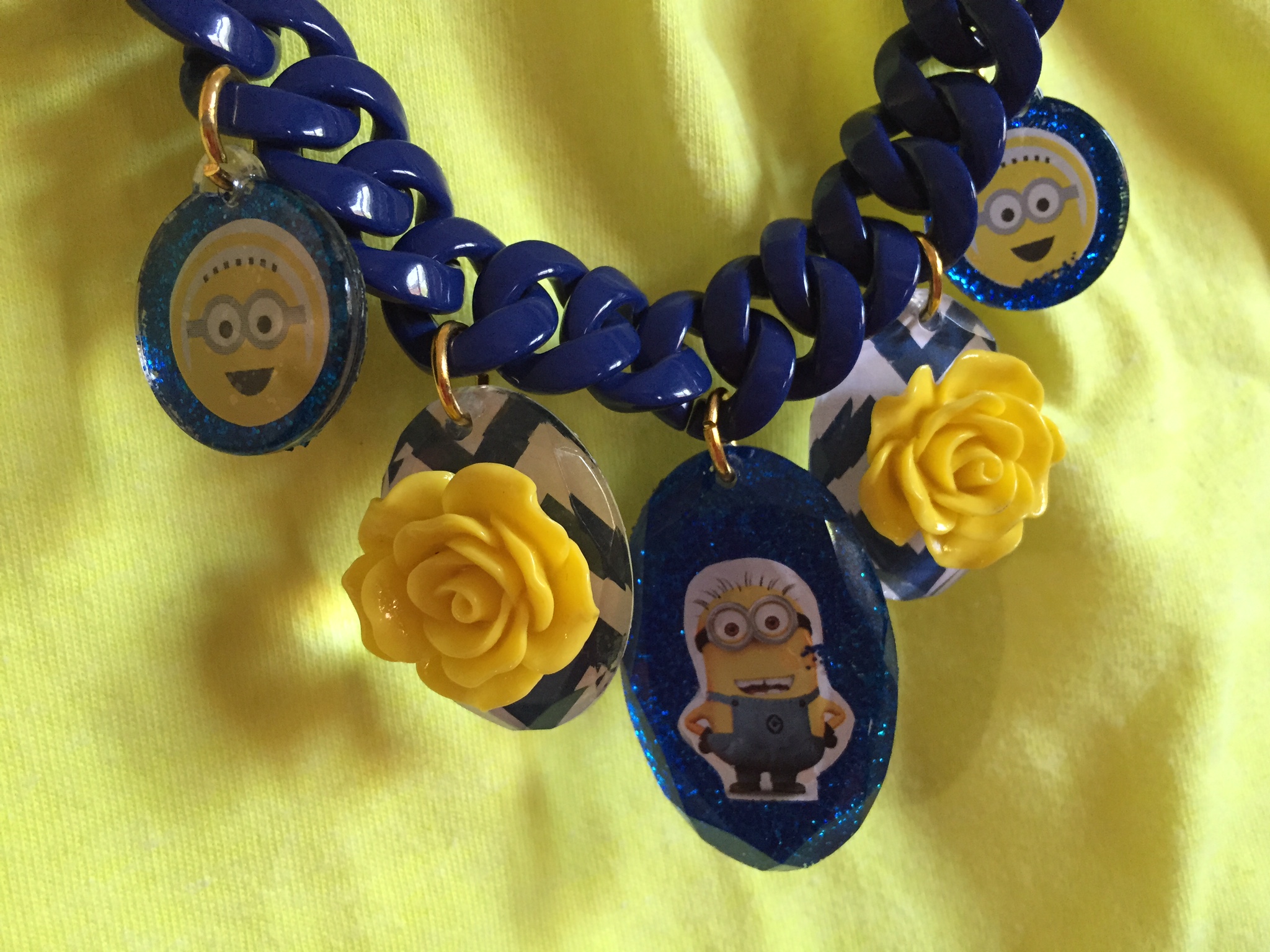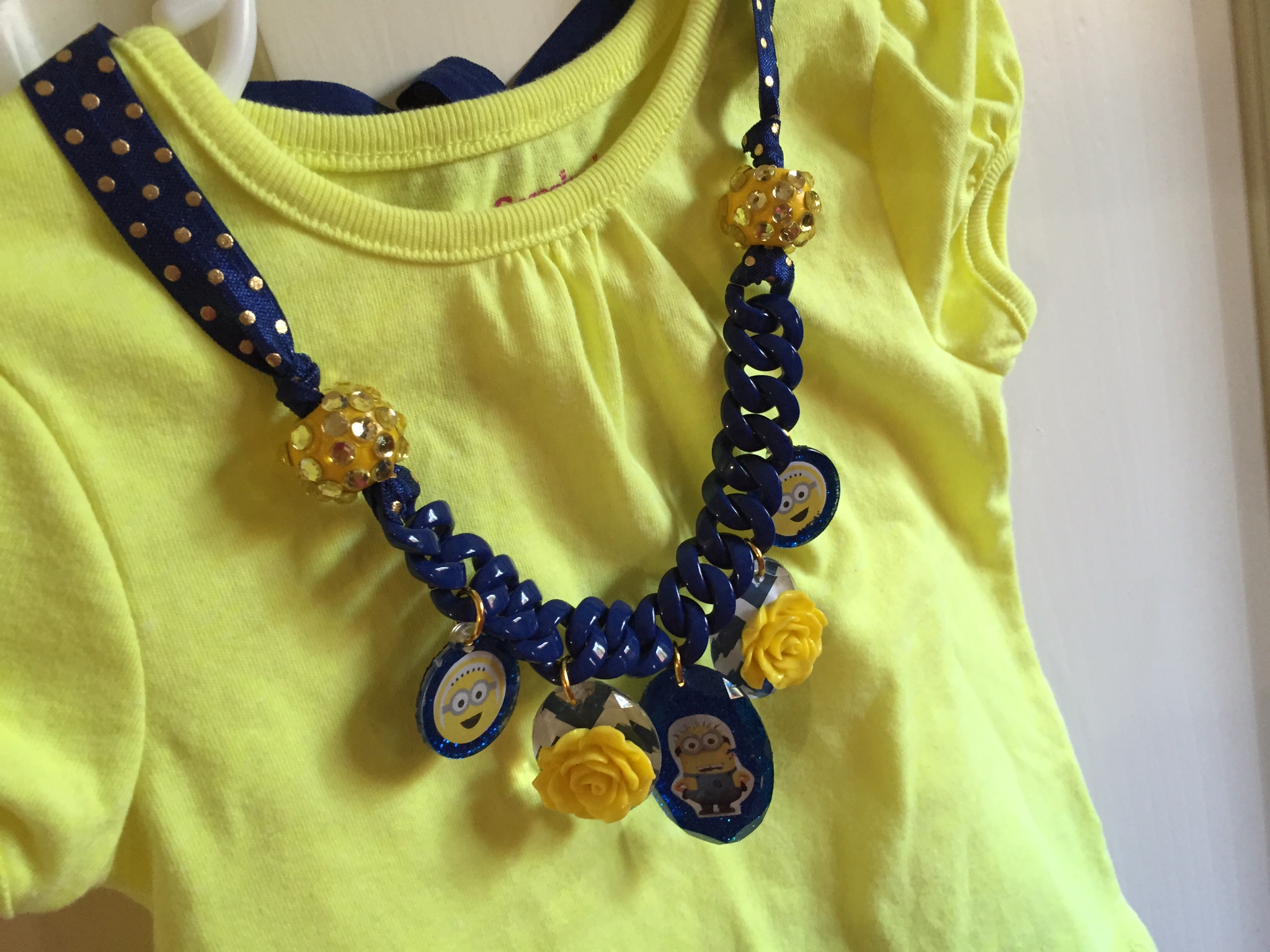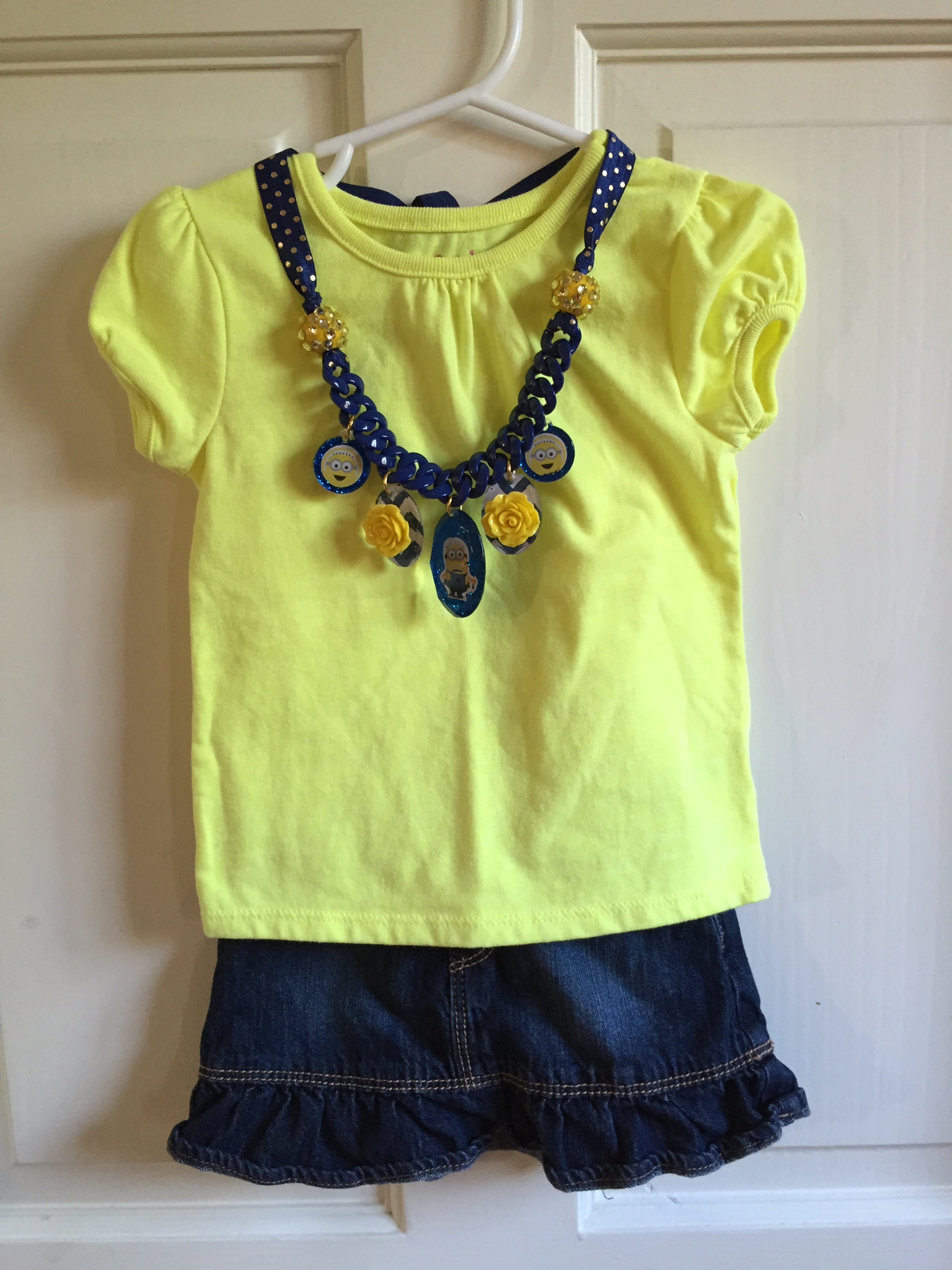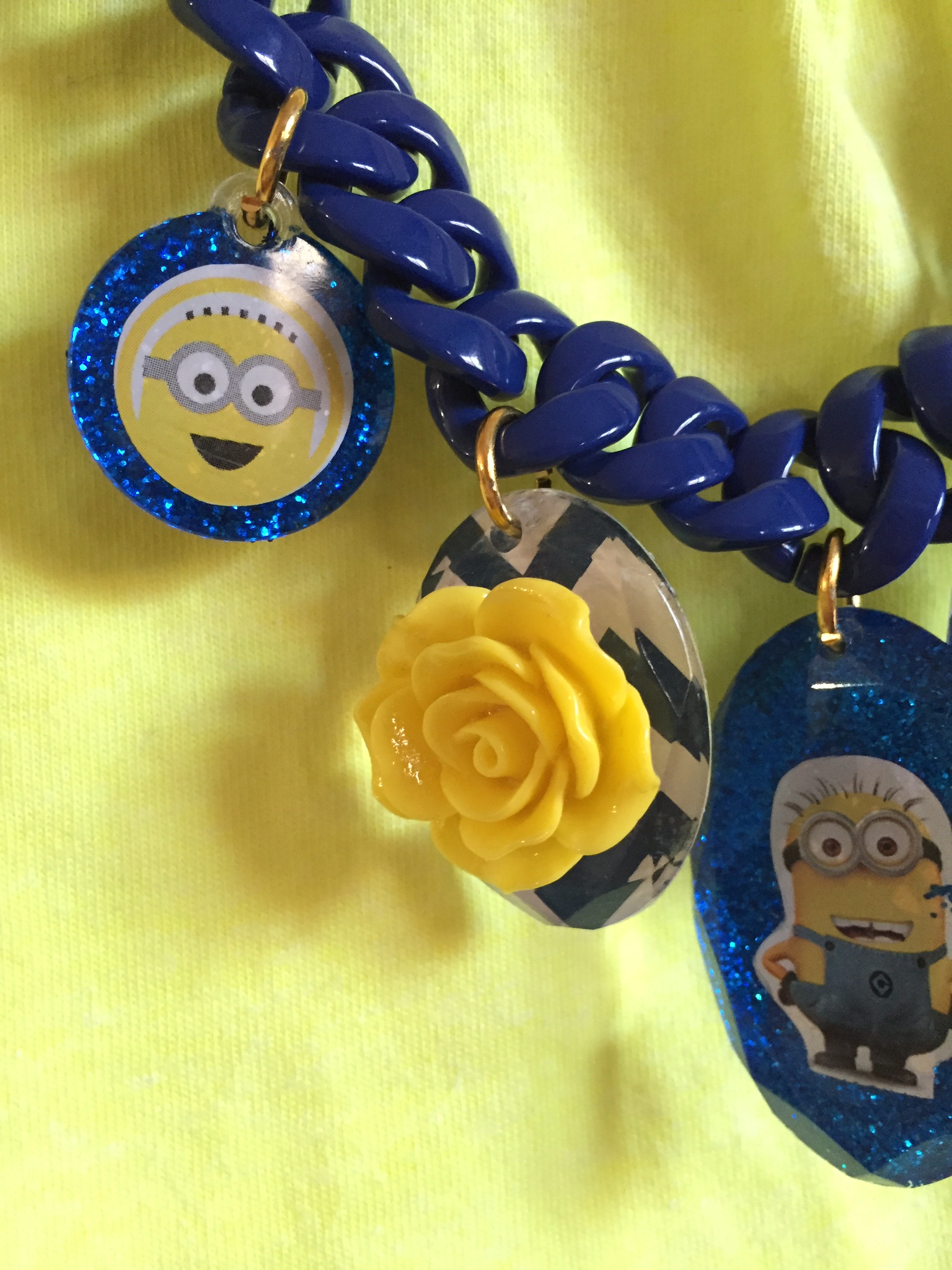 Hope this design has inspired you to make something fun for yourself or your little ones.
SaveSave
SaveSave
SaveSaveSaveSave
(Visited 69 times, 1 visits today)