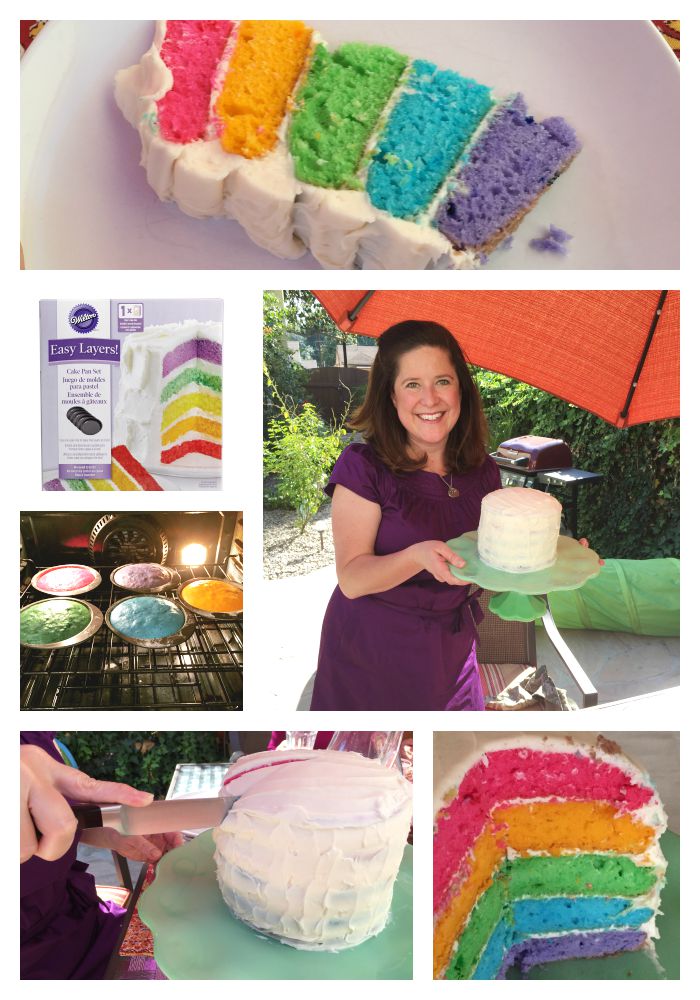 So for the past few years, I have thought about making a rainbow cake. I would see them on pinterest and instagram and I would just want to bake one and gobble one up. Things have been pretty busy over the past  22-months so no rainbow cake for me.  Well, this last Mother's Day that changed.  My gift to me would be baking a rainbow cake for the family. I know I'm a little late with this post….. I wasn't kidding about being busy!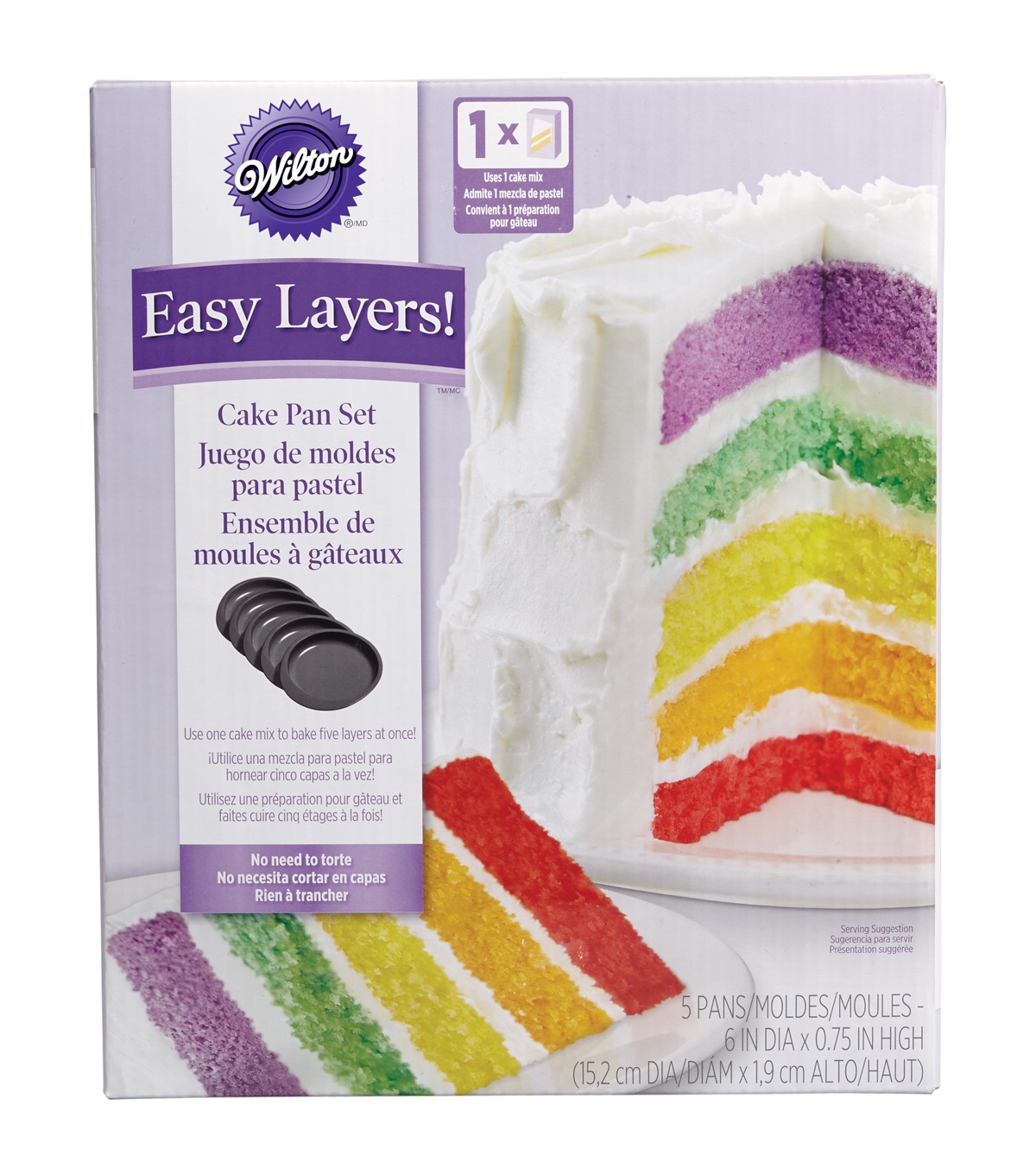 I used the Wilton Easy Layers pan set and it worked amazing.  No….this is not an AD…. LOL.  This is not a sponsored post. I just really loved the set. I bought the set at JoAnn Fabrics when they had a 40% off sale. Sadly, the set I bought was missing a pan…. URGH! I hate that someone stole a pan. I took the set back to JoAnns and got a complete set.  The pans are shallow and I was thinking no way would they work but they were awesome.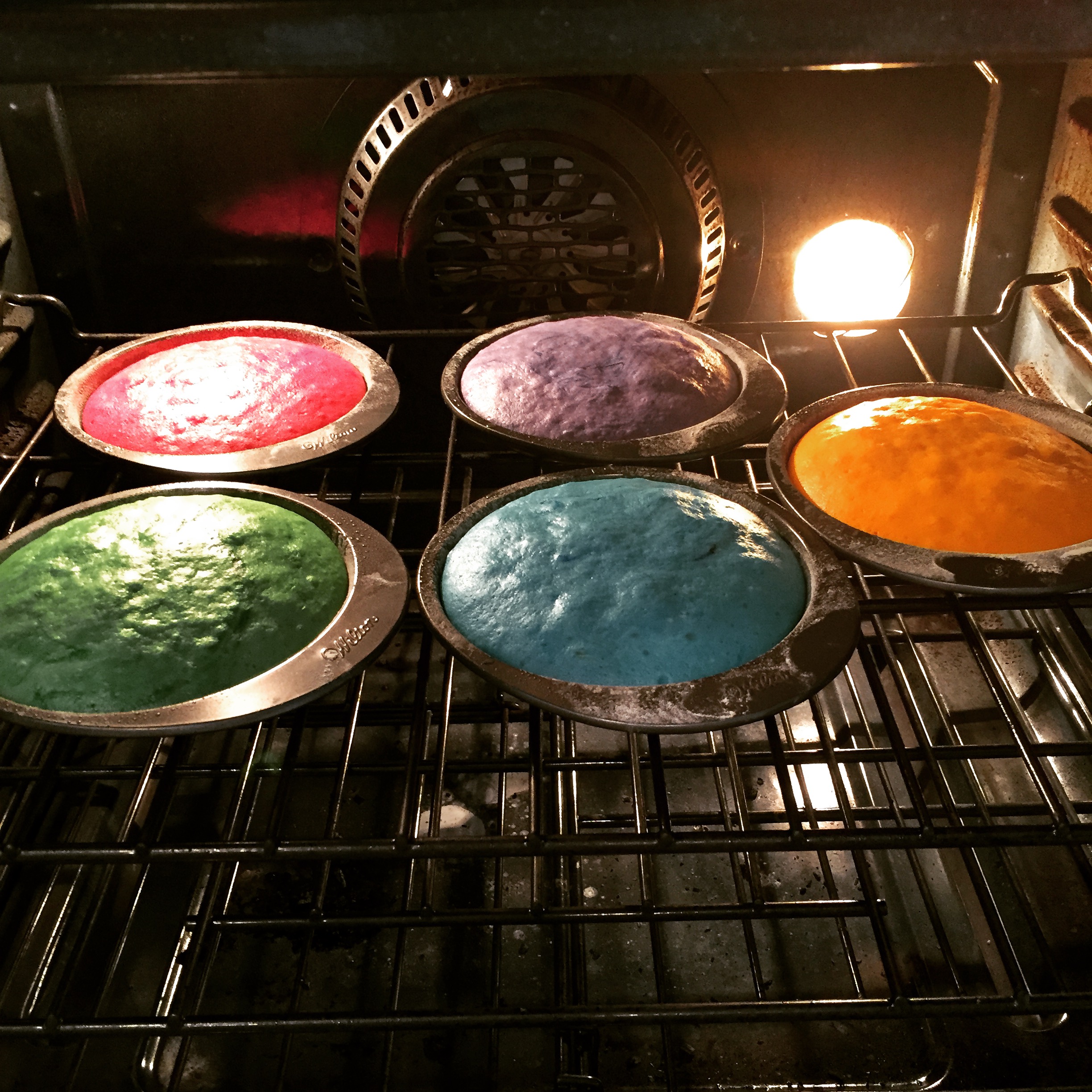 I used a boxed cake set as described and tinted the white cake with food coloring. Delilah and Sophia helped me in the kitchen and they loved it! I popped them in the oven and they baked beautifully.  I dressed the cake with some homemade frosting. I ran out of frosting and needed more…. but oh well. I should have leveled each cake and then frosted… But I was in such a hurry to show the girls our Mother's Day cake that I just iced the whole thing.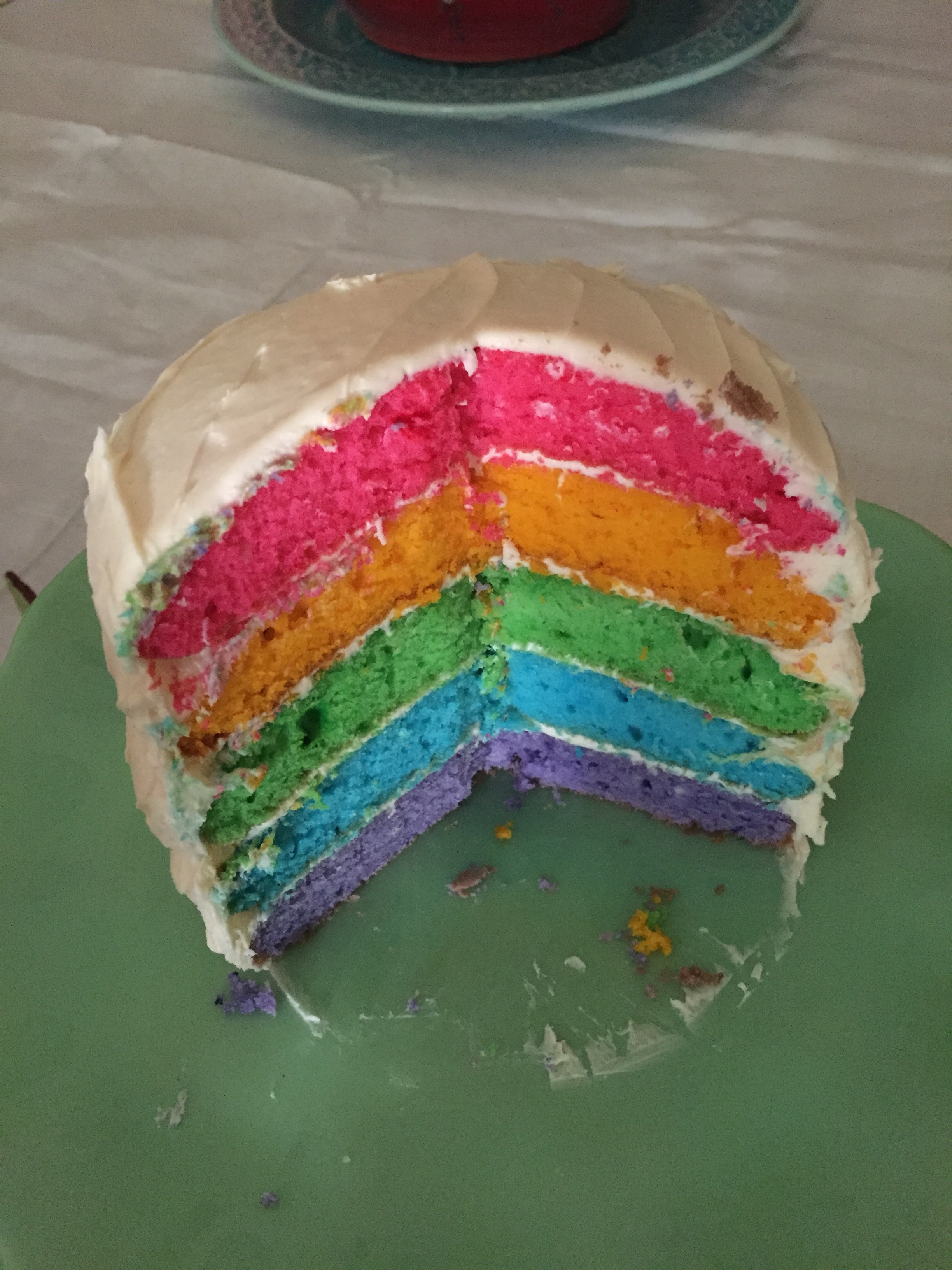 The cake was gobbled up and the girls went nuts when I sliced into it. Happy Mother's Day to me!
(Visited 494 times, 1 visits today)