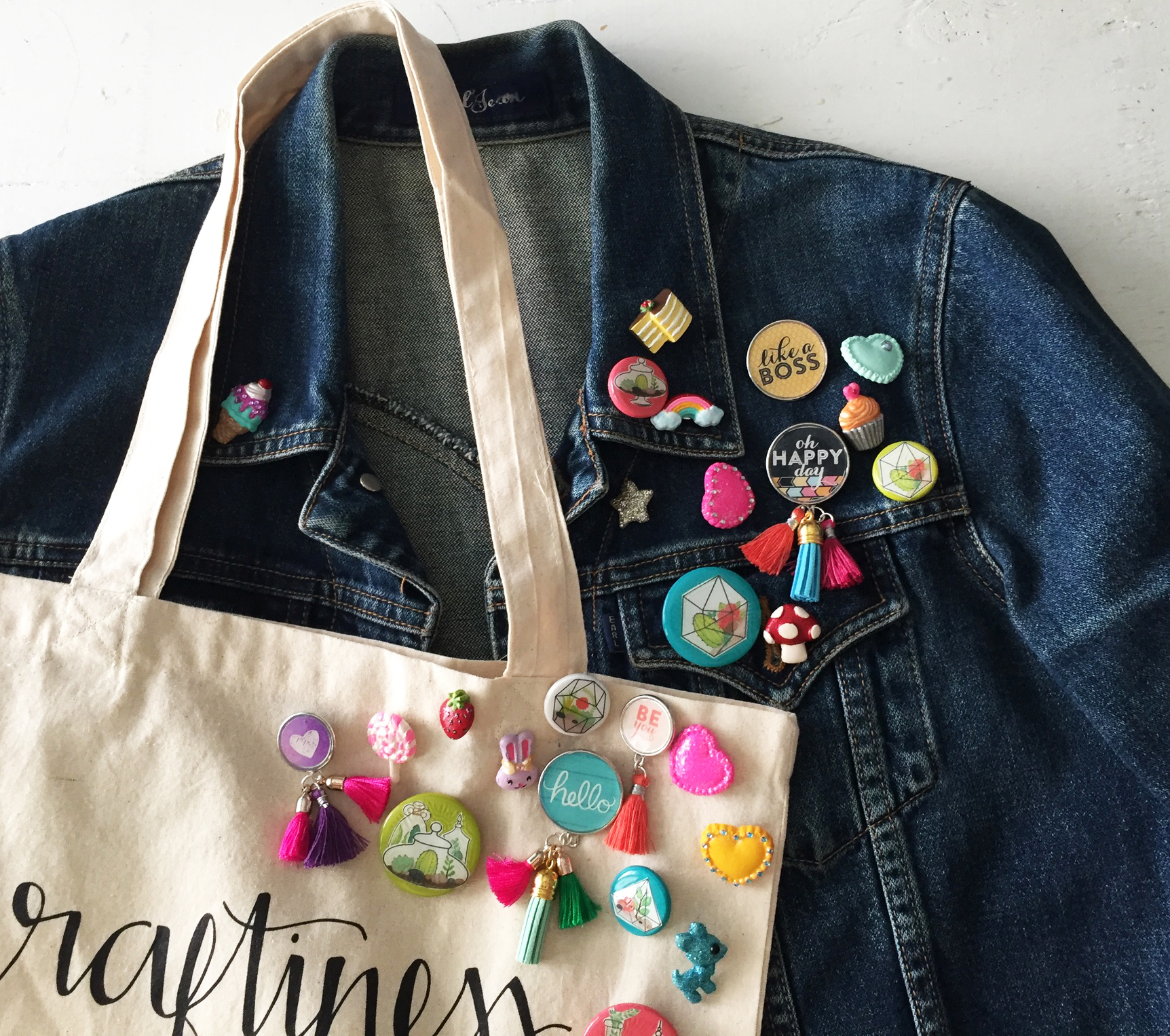 How to make your own Flair Pins with Mod Podge and Mod Melts
Make your own flair pins in just a few easy steps! You can make Mod Melt Pins like the little cupcake, ice cream and heart. Or you can use our Pendant Blanks for Mod Podge to create a metal one. If you have wood disks or poker chips they can work as a pin base too. They are so fun to make and the ideas are endless!
Tassel and Mod Podge Metal Podgeables Fair Pins


Oh Happy Day Pin
Like a Boss Flair Pins + Other Designs
Hello Pin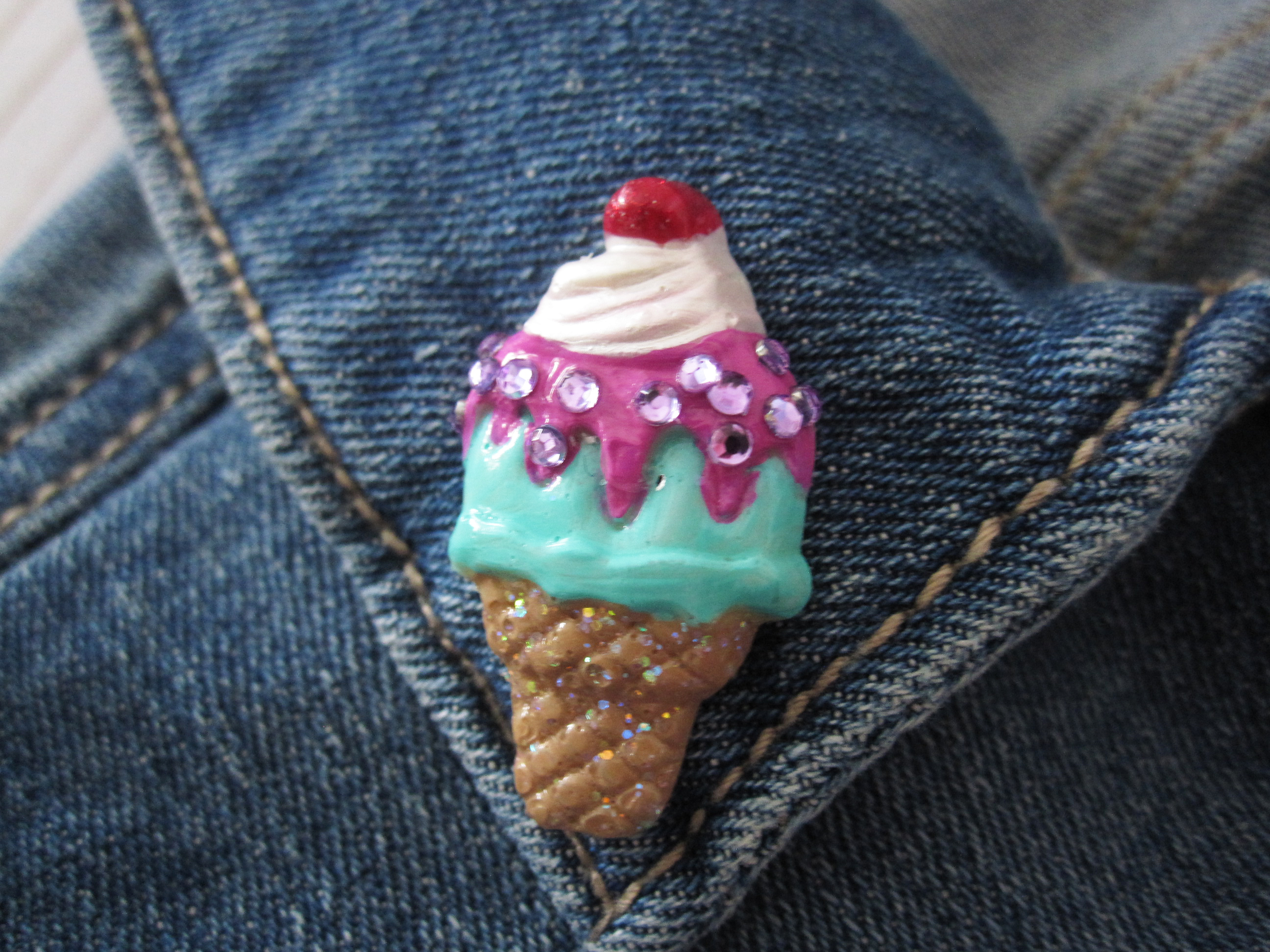 Ice Cream Mod Melt Pin From the Mod Podge Trinkets Mold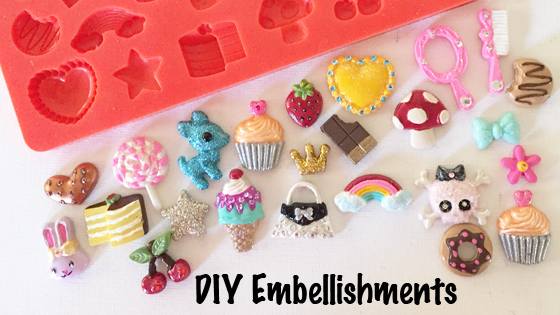 The Trinkets Mold  by Mod Podge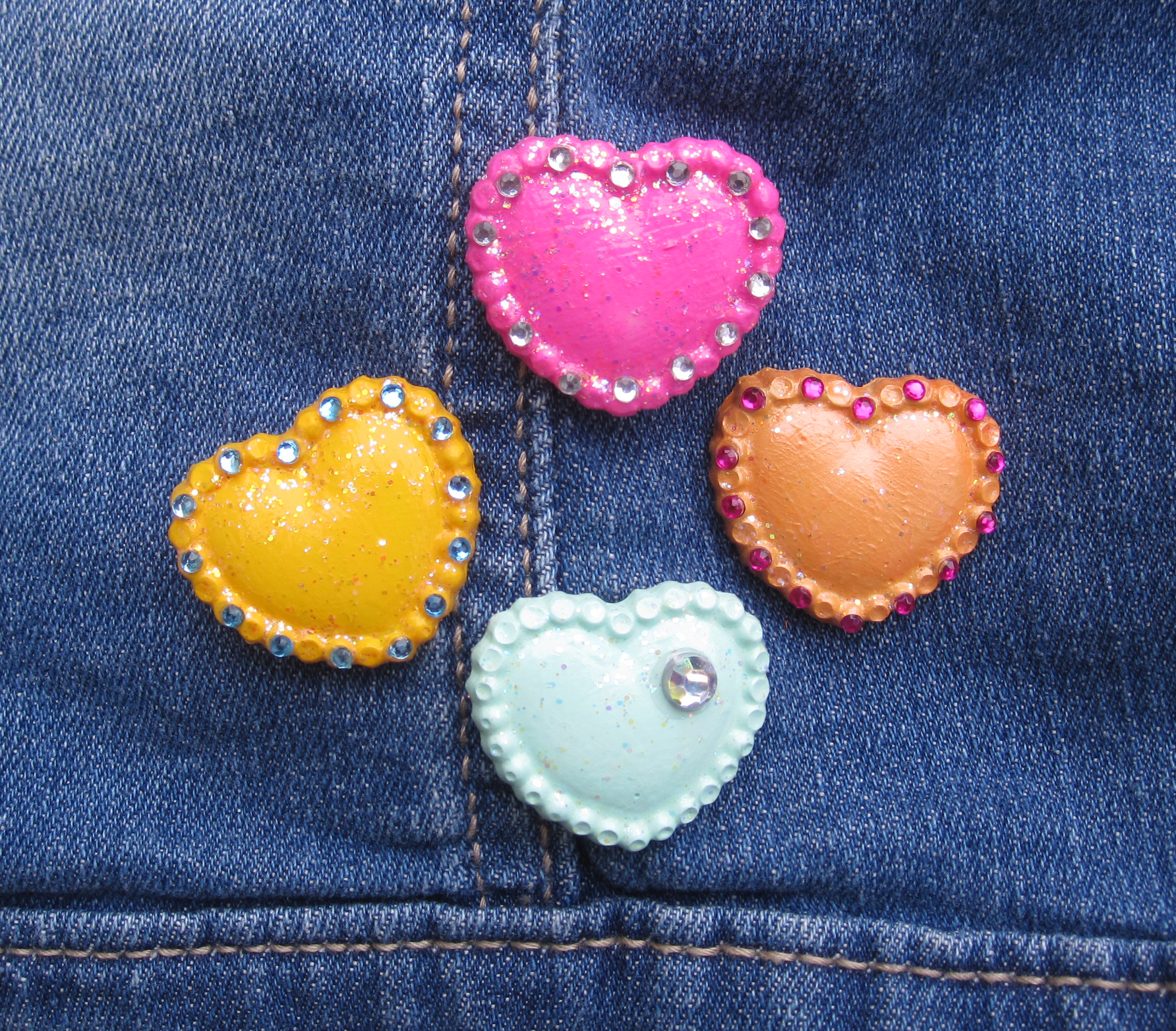 Hearts from the Trinkets Mold
Pendant Blank Instructions
Supplies:
Mod Podge – Podgeable Pendant Blanks
Mod Podge – Decoupage Paintbrushes
Mod Podge – Gloss
Dimensional Magic
Paper image
Scissors
Tassel
Jumpring
Pliers
Heavy-duty glue
Pinback
1. Use any shape from the Podgeable Pendant Shapes to create a pin. Trim the paper image to fit inside the well of the pendant.
2. Apply Mod Podge gloss to the back of the paper, position the paper onto the pendant. NOTE: Make sure the loop is facing down. Smooth the paper with the brush. Top-coat with a layer of Mod Podge and allow to dry and cure for 6 hours.
3. Apply a coat of Dimensional Magic to the inside of the pendant well. Allow dry undisturbed for 24 hours.
4. Attach the tassels to the loop and glue a pin-back to the back.
Mod Melt Instructions
Supplies:
Mod Melter
Mod Melts – Milk Glass
Mod Mold – Trinkets
Mod Podge – Detail Paintbrushes
FolkArt Acrylic Paint – 2896 Bright Pink
Mod Podge – Sparkle
Tiny Rhinestones
Gem Glue
Tie-Tac Pin Back
Heavy-duty Glue
1. Heat the Mod Melt stick in the Mod Melter. Squeeze the Mod Melt into the heart mold on the Trinkets Mod Mold. Once cool, remove the heart melt from the mold.
2. Paint the heart with two coats of Bright Pink paint. Once dry, top-coat with Mod Podge Sparkle.
3. Using gem glue, attach rhinestones around the edge of the heart.
4. Once dry, glue a pin back to the back of the heart. Allow to dry.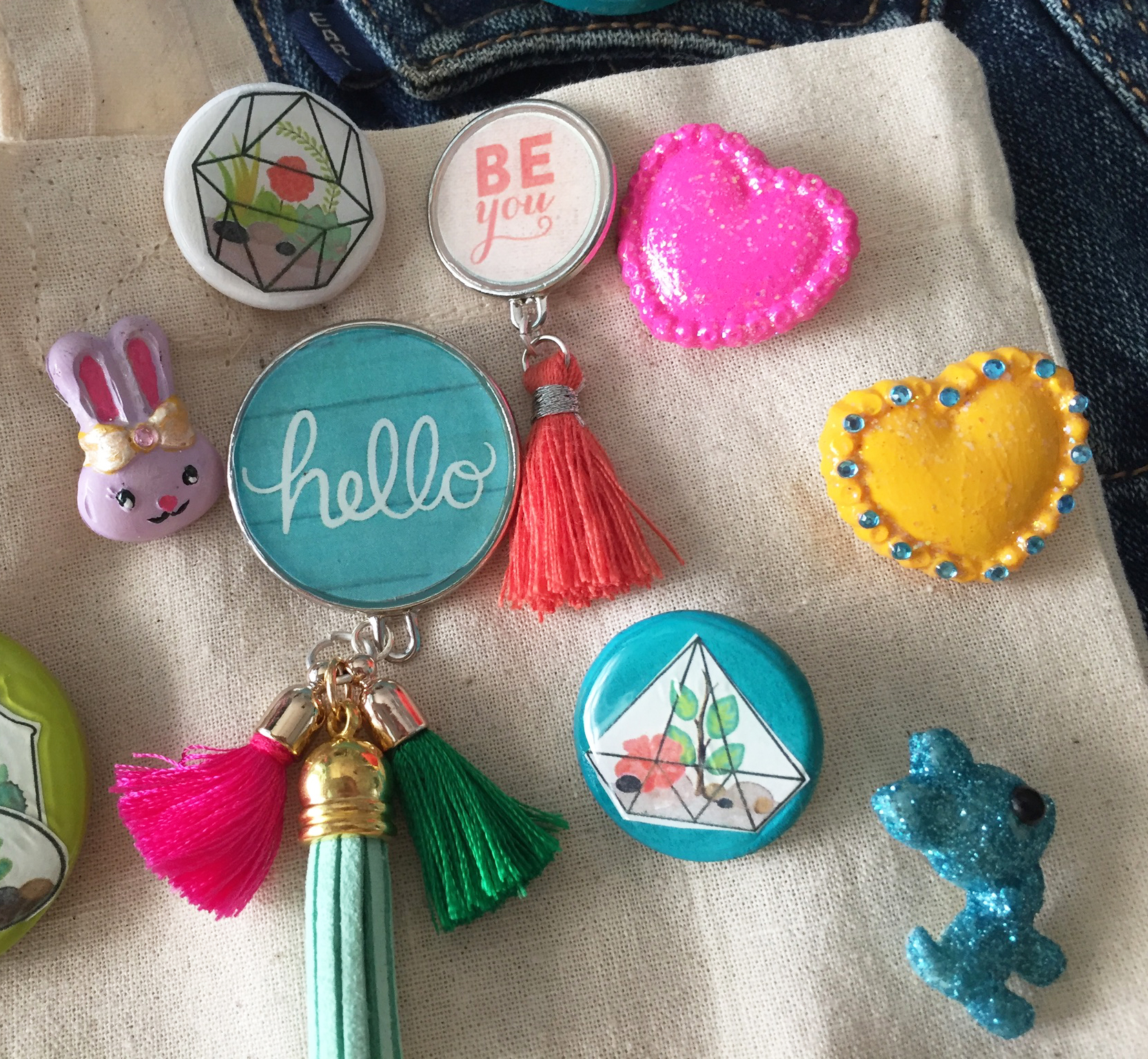 Watch Again!
SaveSave
SaveSave
(Visited 328 times, 1 visits today)