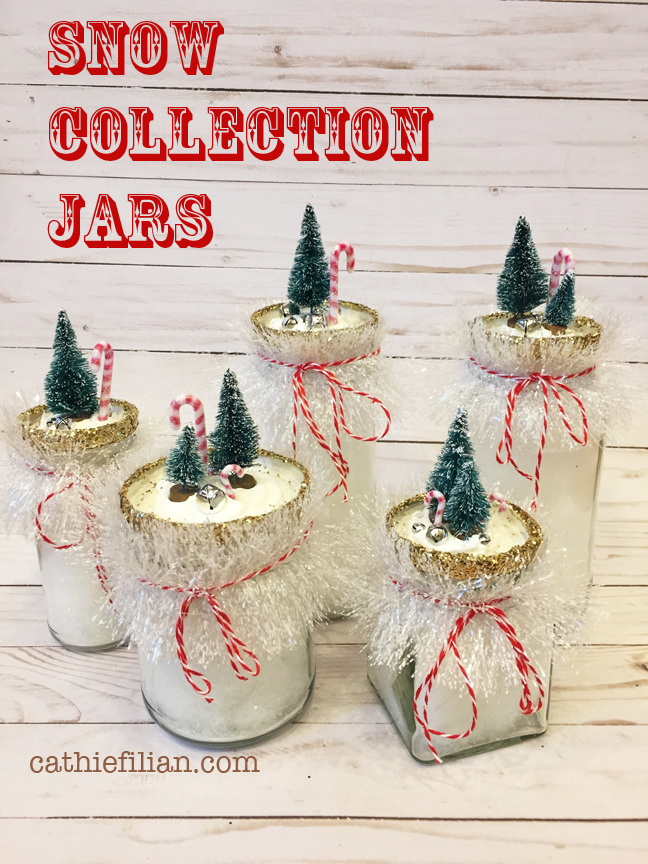 I'm a huge fan or recycling and repurposing….especially when it comes to jars. I made a bunch of decorations for the pre-school fundraiser These snow collection jars were something I used for centerpieces and party favors. All the Southern California people loved having a little snow collection!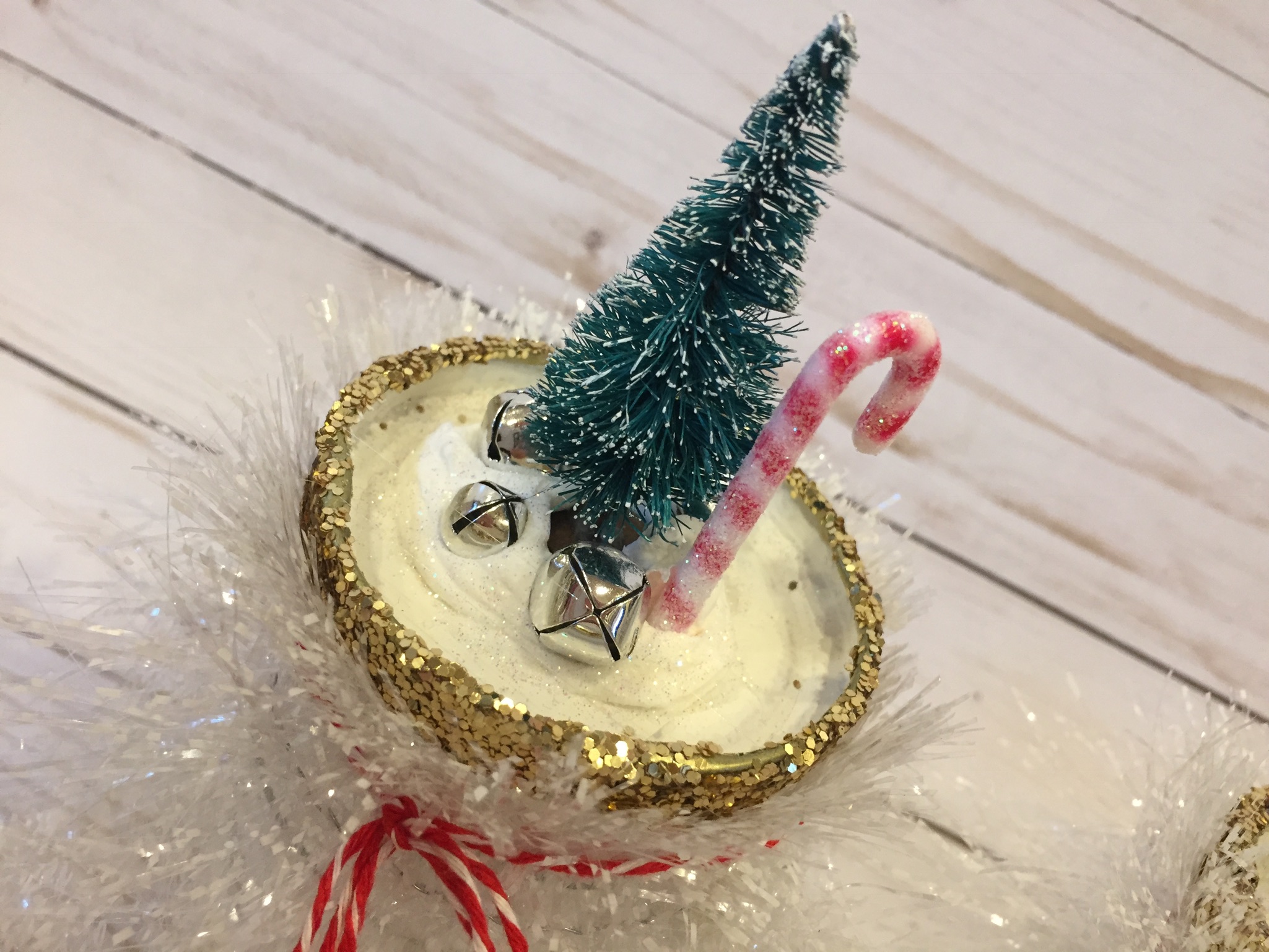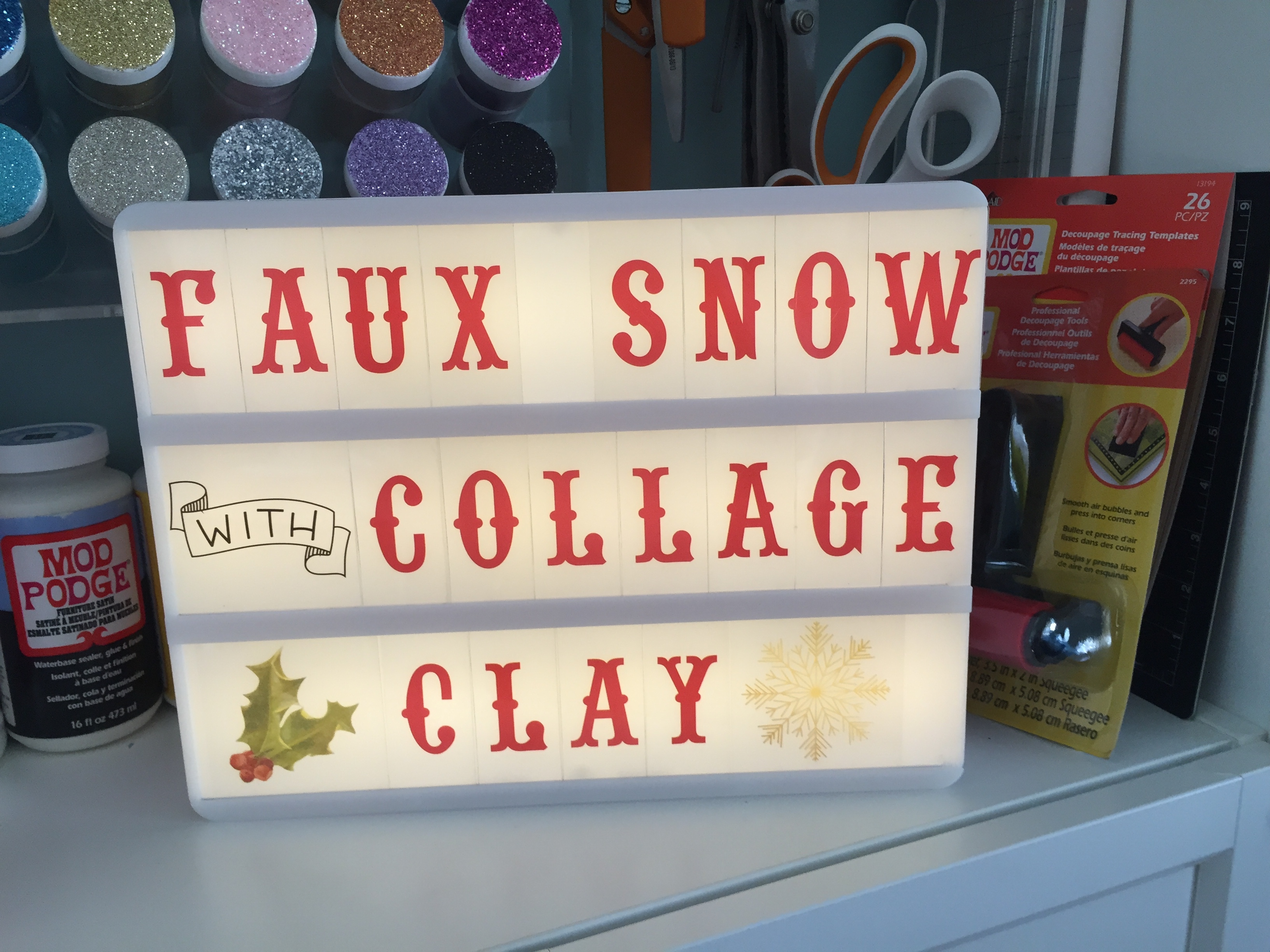 I used Collage Clay for the top of the jars. If you are not familiar with Collage Clay the video below will be helpful.

Let's Start Making!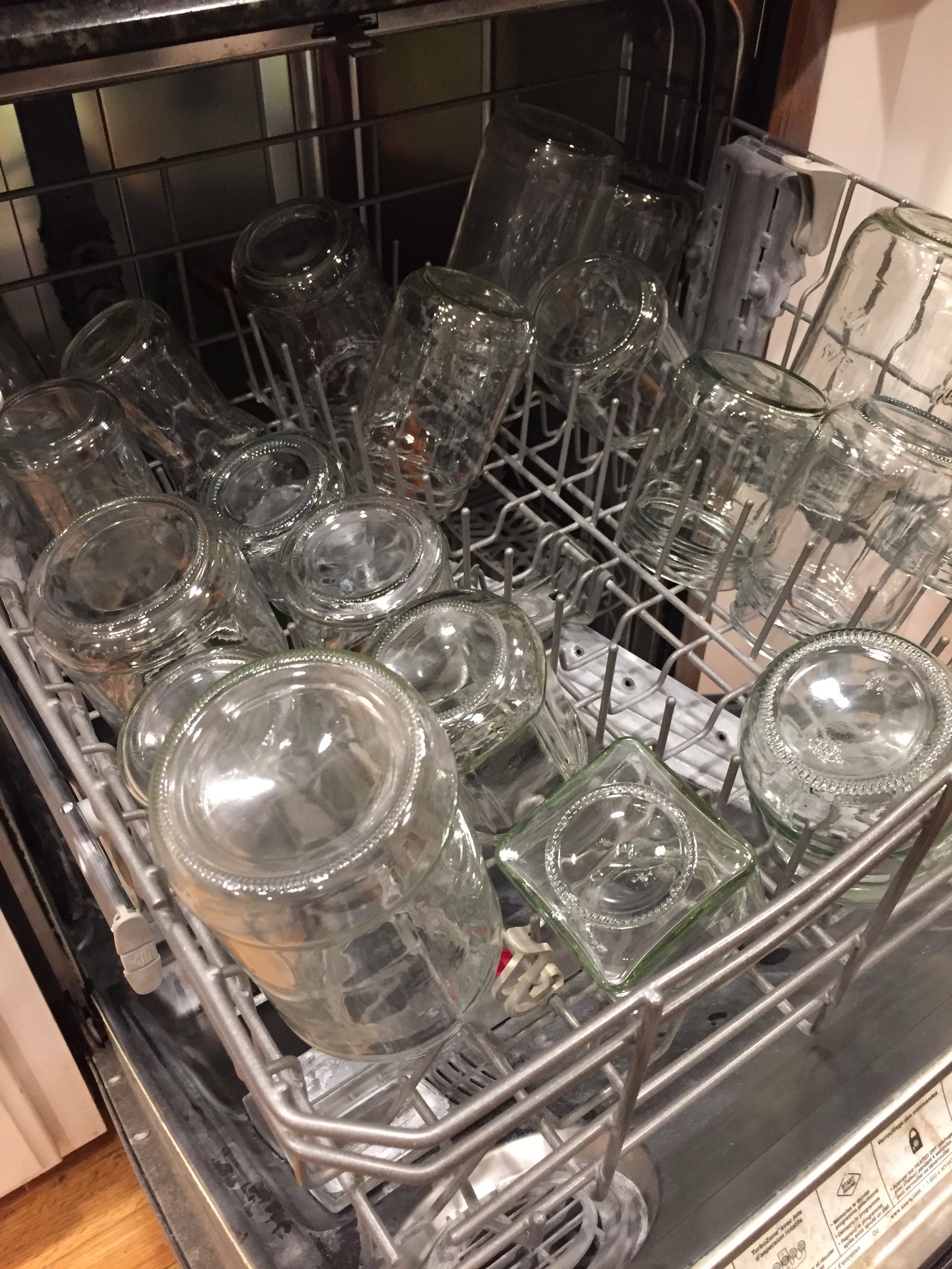 Soak the labels off your jars. Wash by hand or in a  machine. Make them SPARKLE! I collected the jars myself and put a call out to my neighbors. Thankfully, Sarah my next-door neighbor kept bringing empty jars to my porch.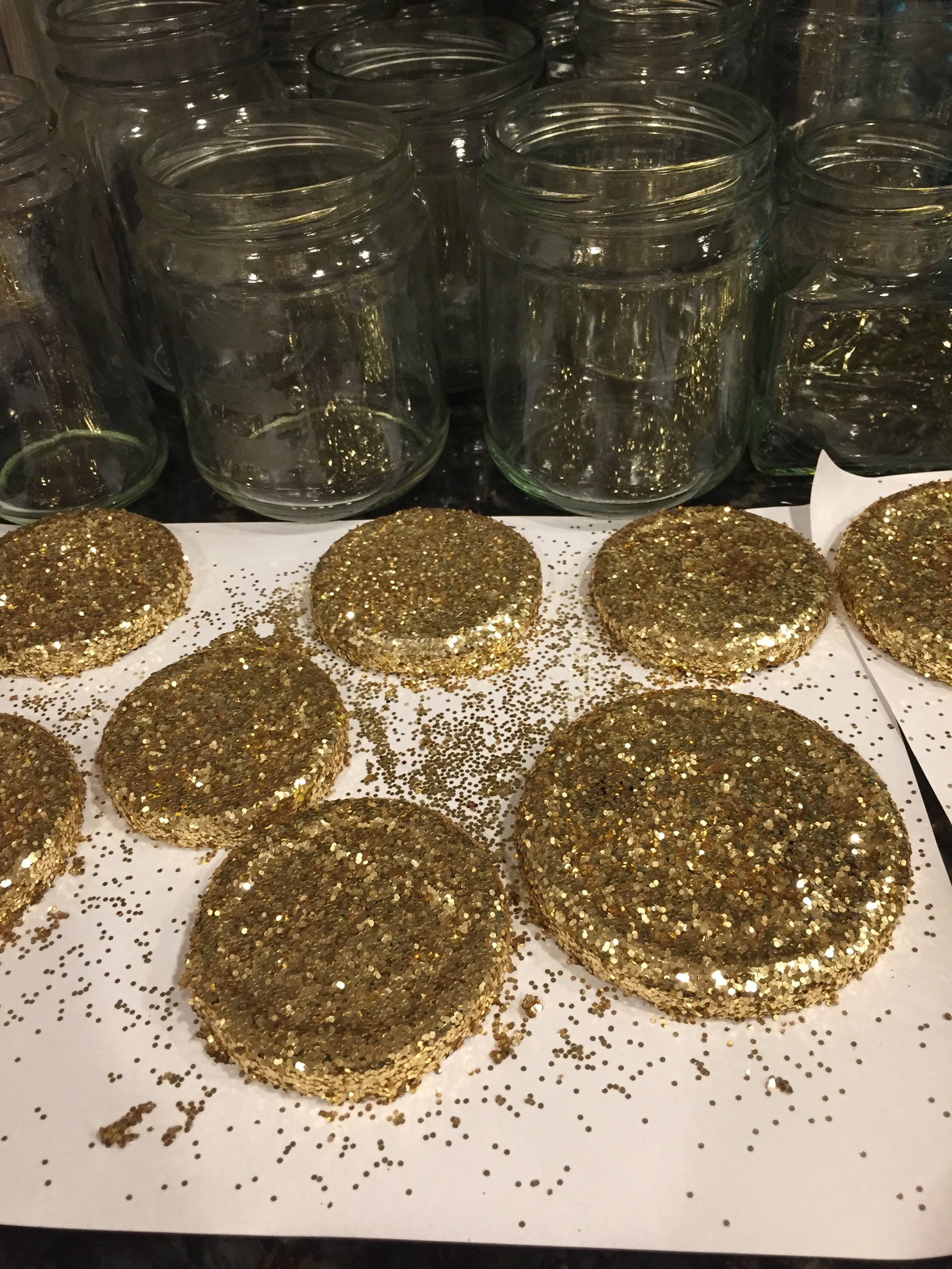 Use Mod Podge to attach chunky gold glitter to the lids. I originally had a different design plan so I glittered the tops. It isn't necessary since they will get glued down. You really only need to glitter the edges and a little bot on top.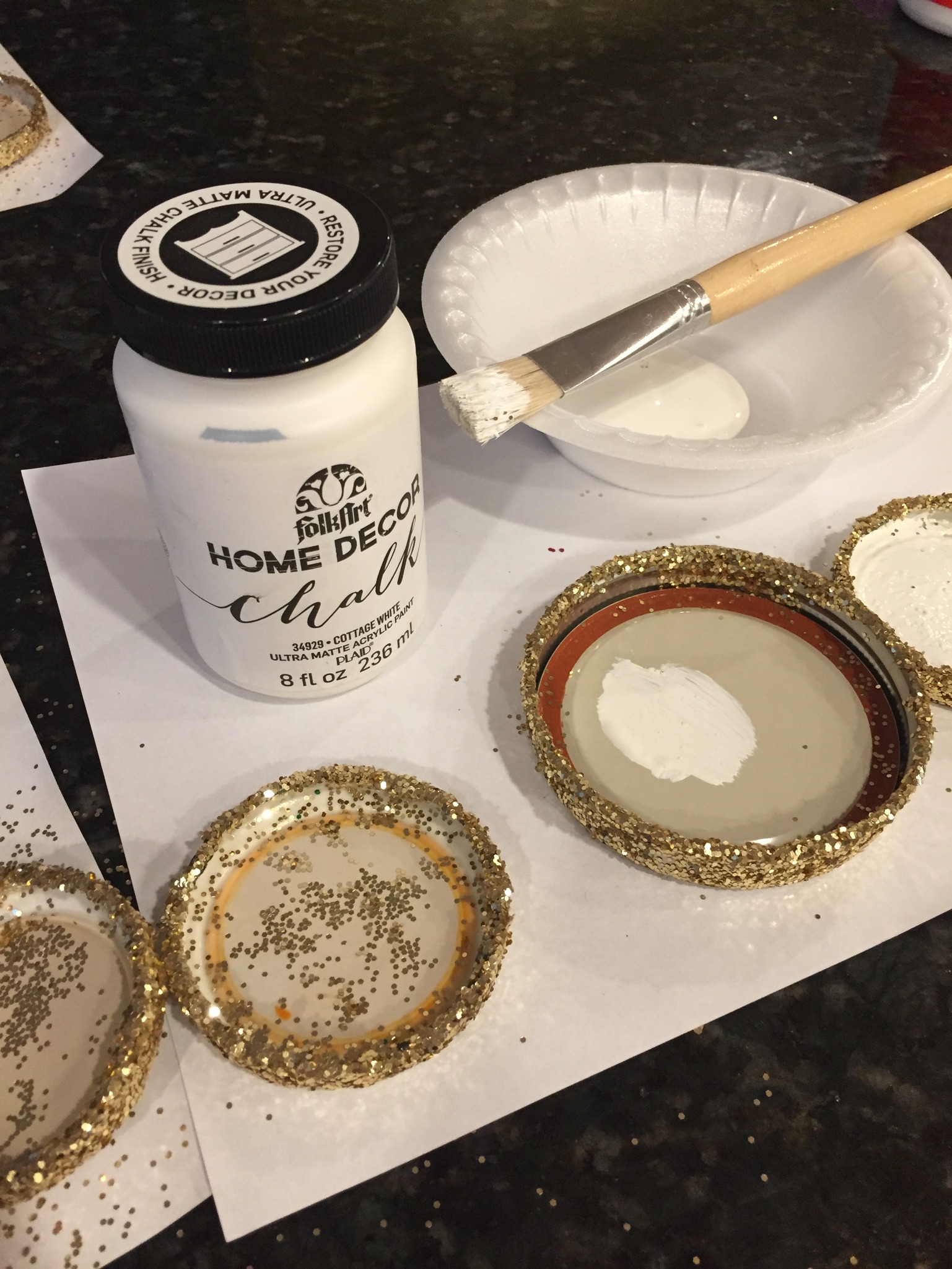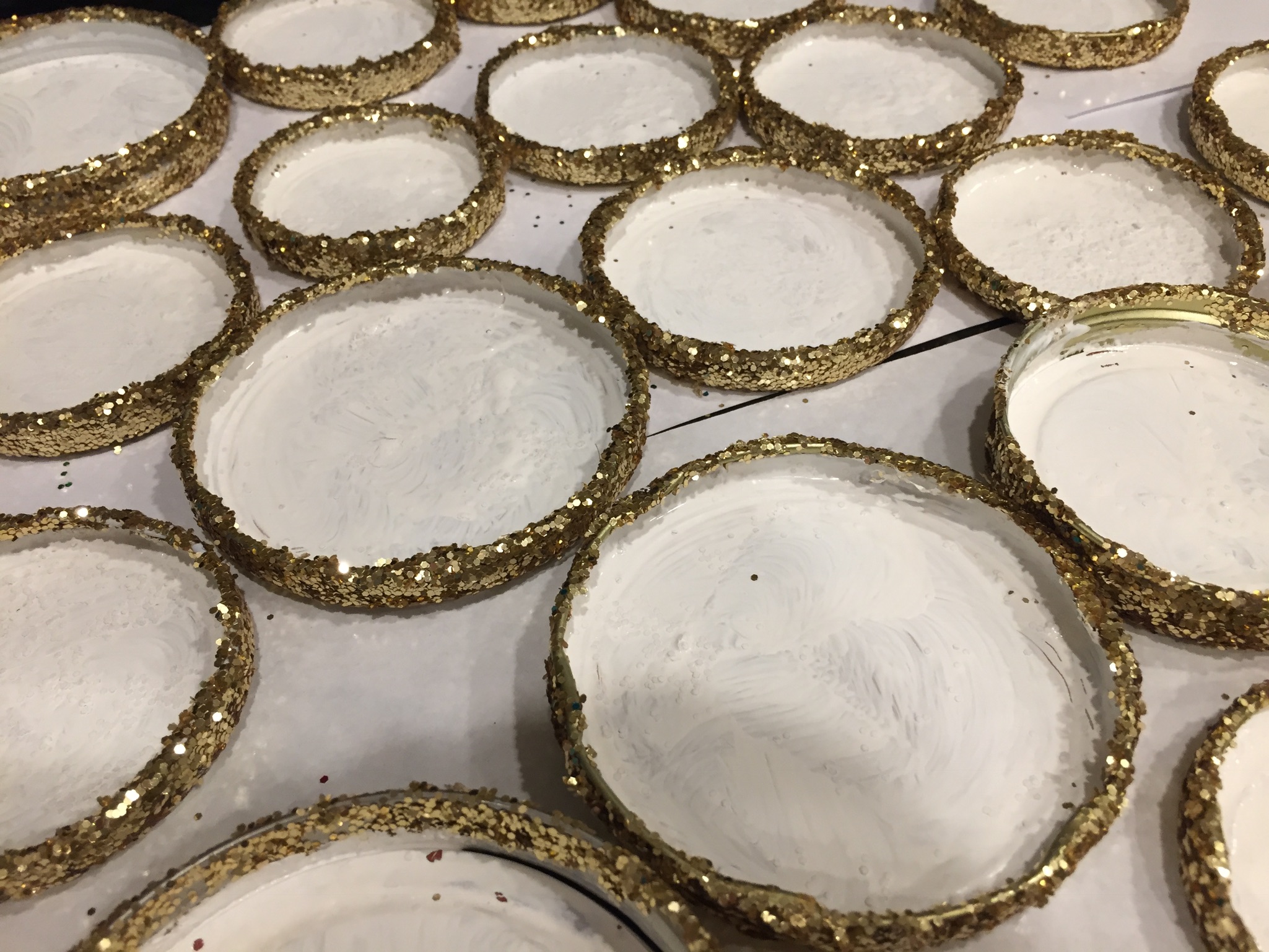 Paint the insides of the lids with FolkArt Home Decor Chalk in White.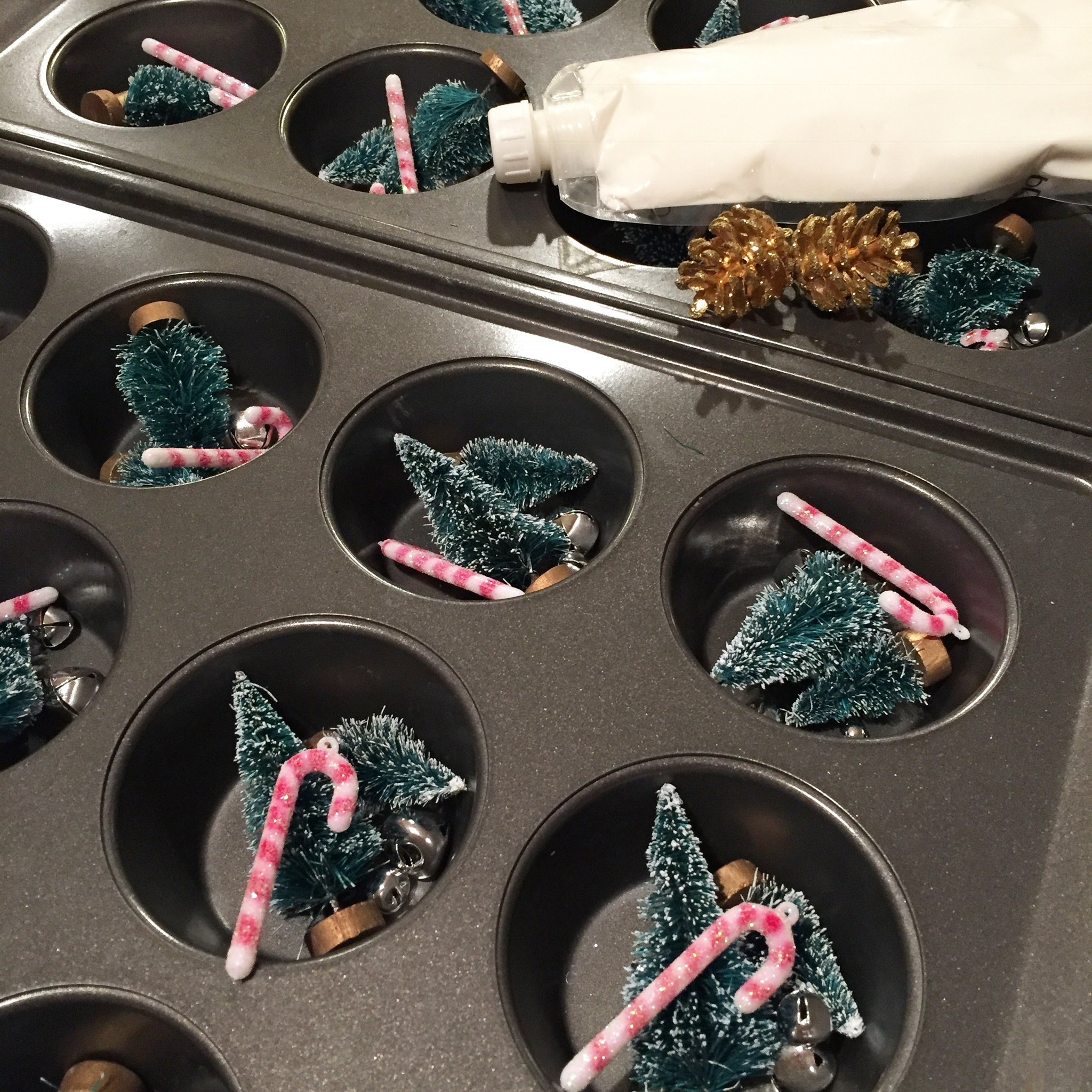 Gather your supplies for decorating and White Collage Clay. I also like to use Ultra Fine glitter in AB White.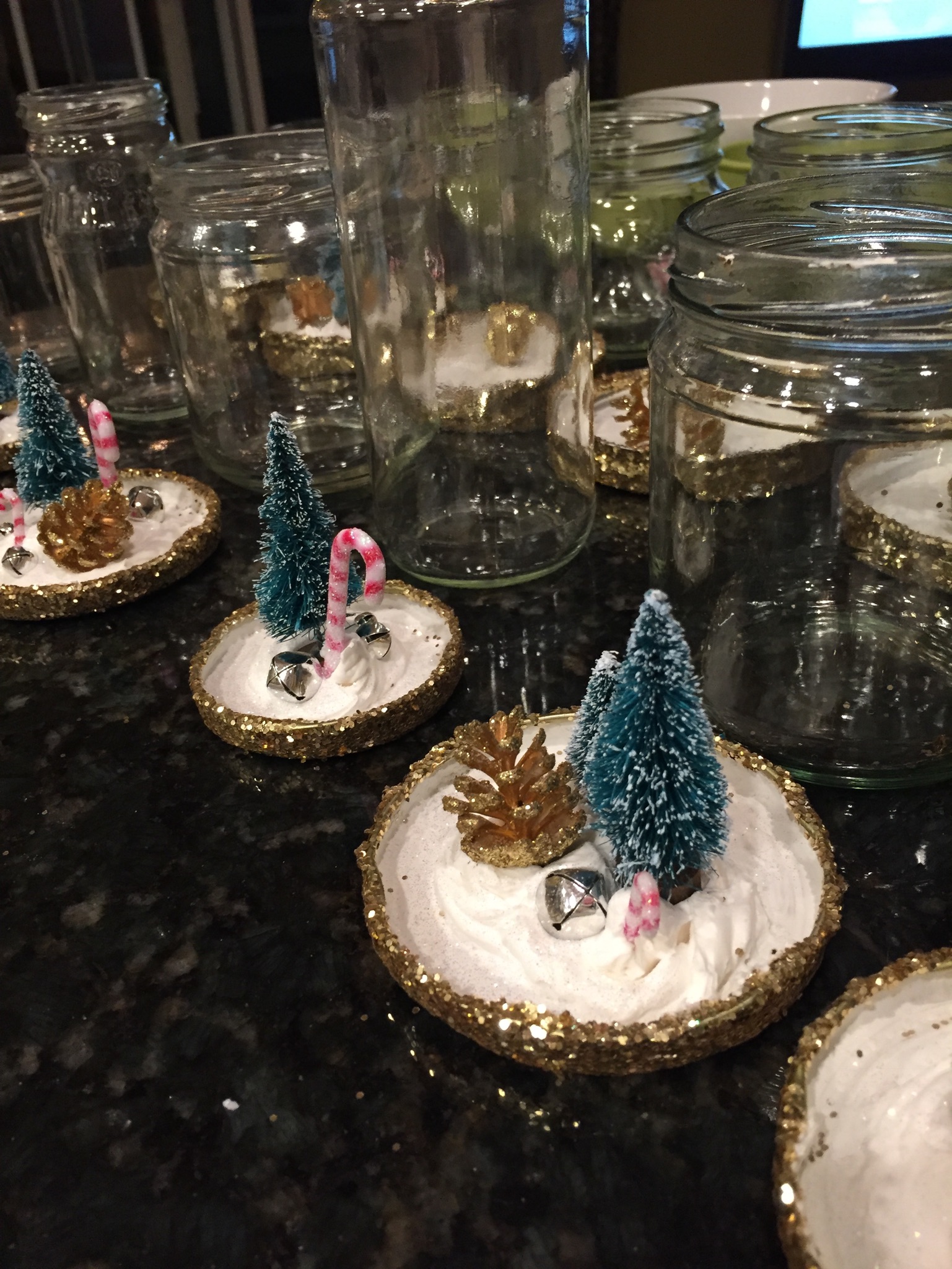 Add large dollops of Collage to the lid. While wet, sprinkle glitter over the Collage Clay. Embed items into the Collage Clay by pressing them in. Allow to dry over night.
I found it extremely confusing to know what lid went to what jar. So I recommend drying them on the jar they go with.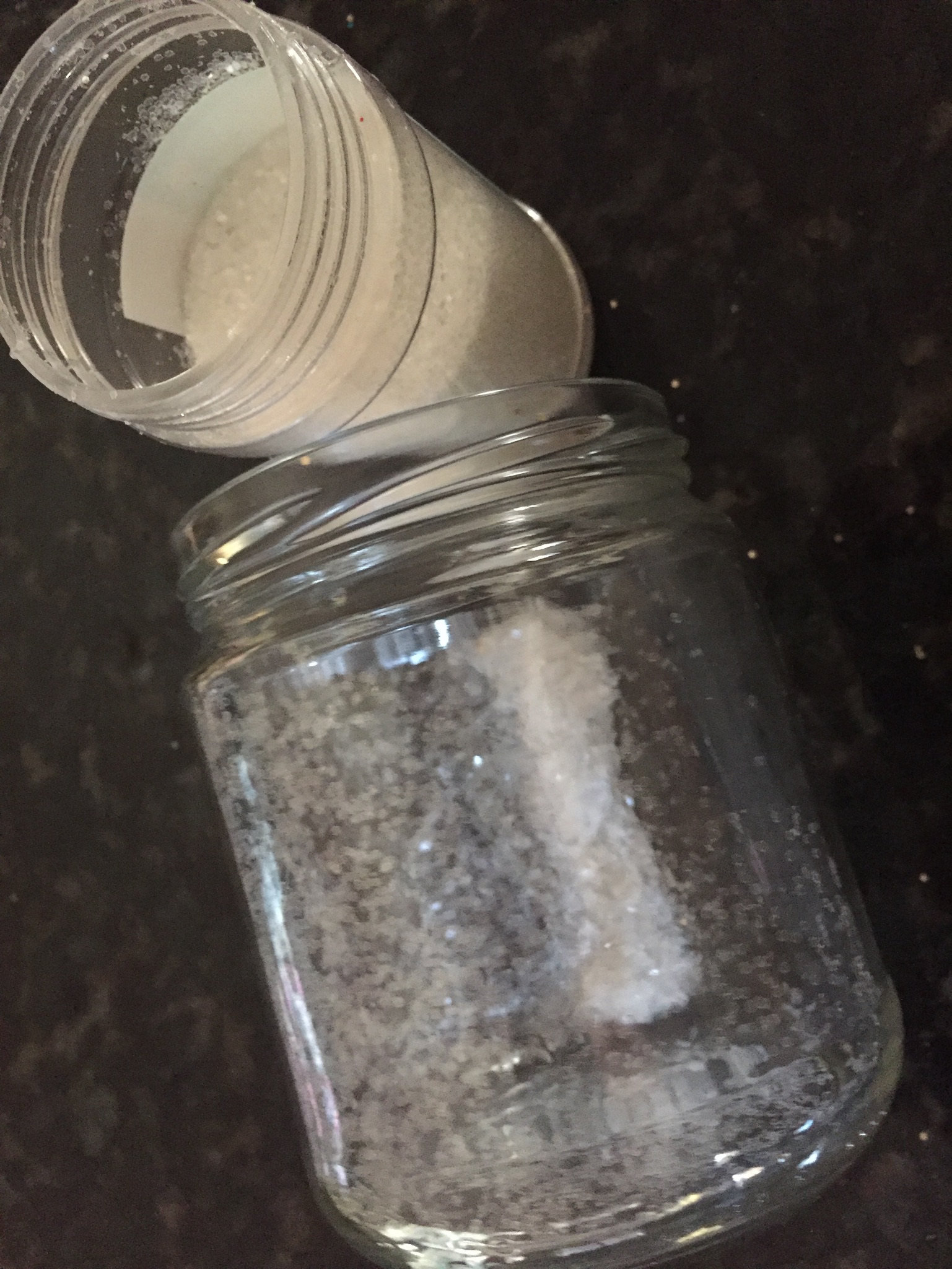 Add a little white or clear glitter to the inside of the jar. Rotate to spread the glitter around.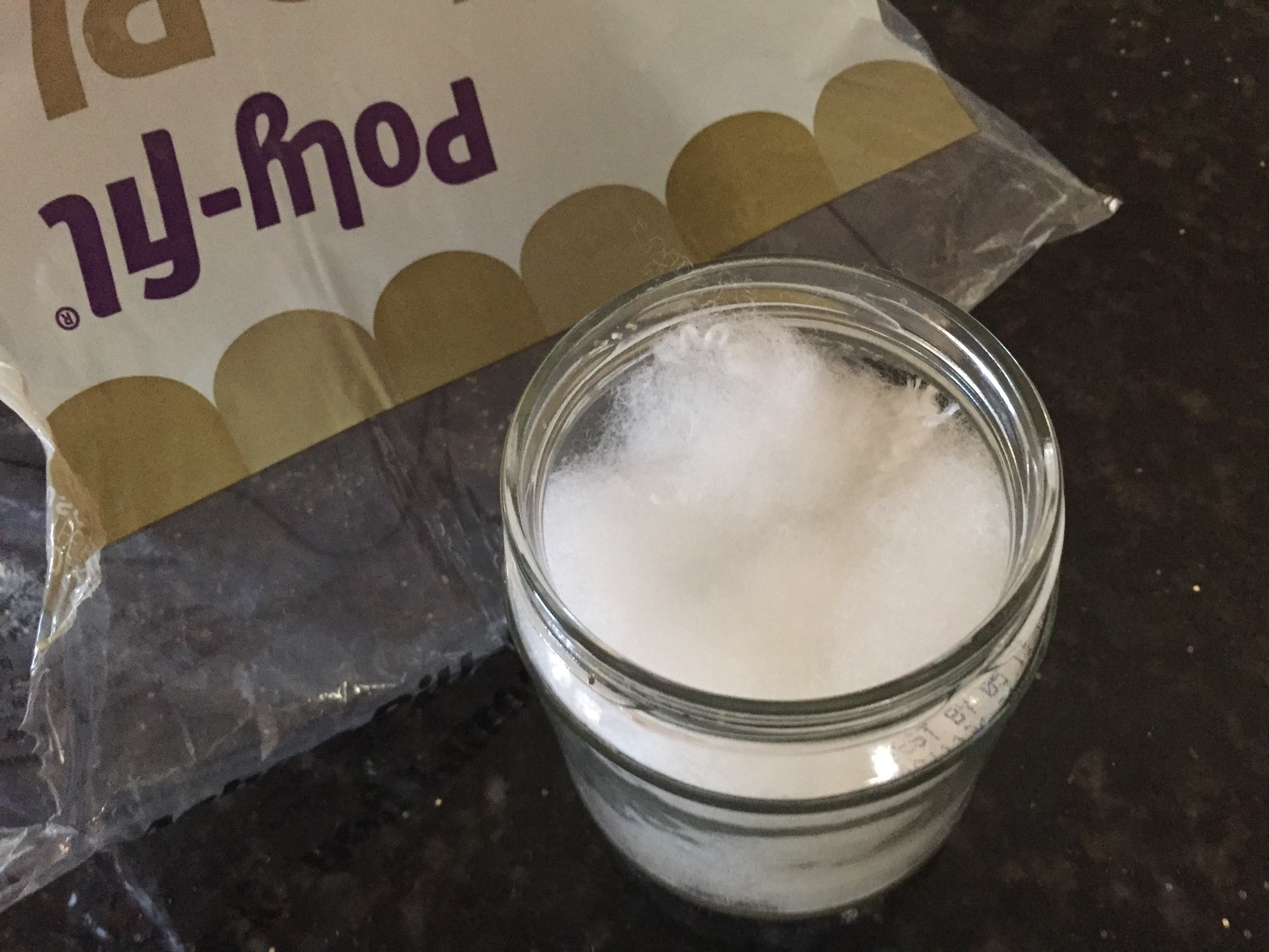 Stuff with polyfill.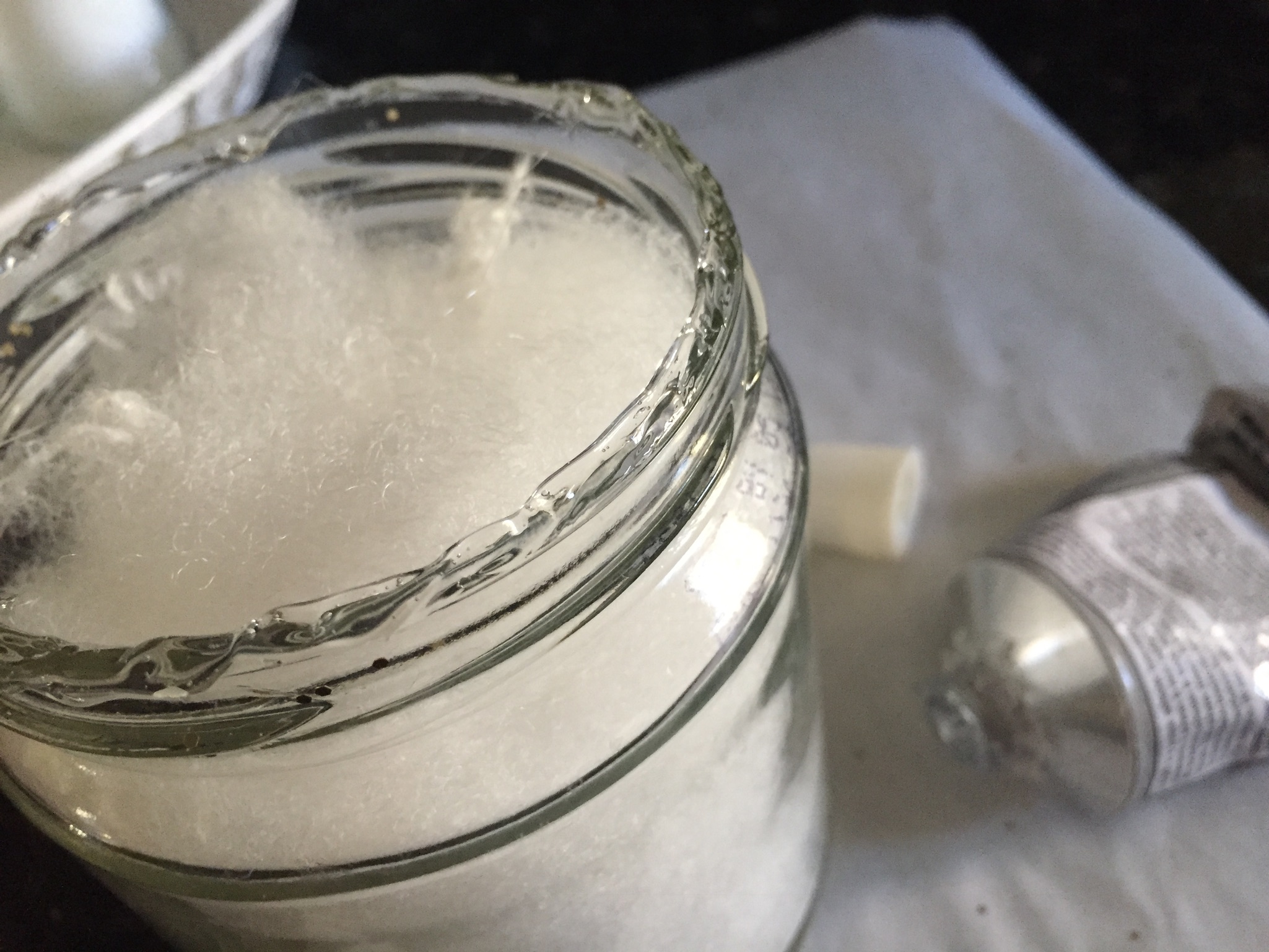 Use E6000 or a similar glue around the top edge of the jar.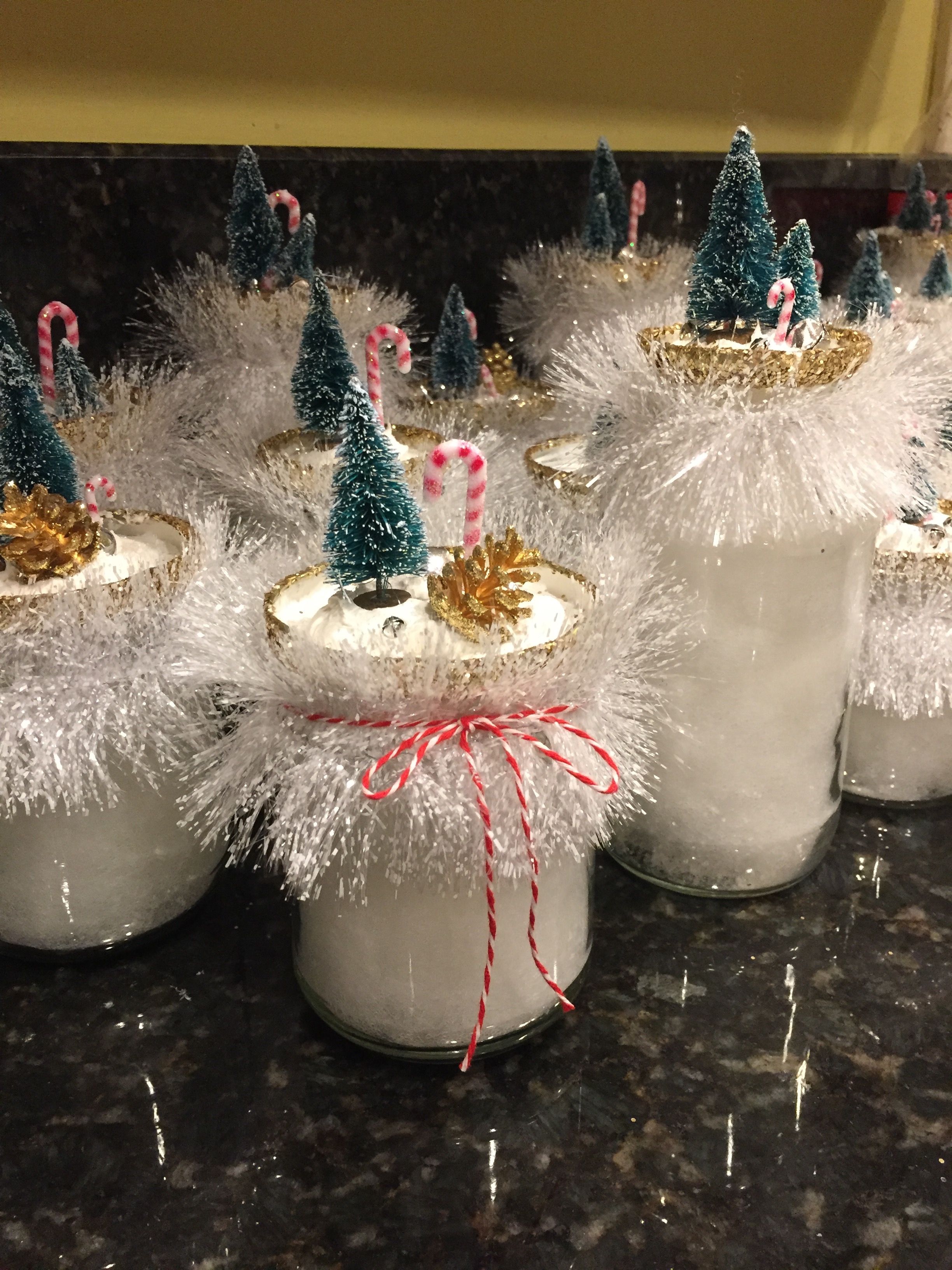 Place the lid on top and allow to dry. Use the Mod Melter to attach white snow-look tinsel around the neck of the jar. Tie a bow using red and white twine or holiday yarn.
(Visited 192 times, 1 visits today)