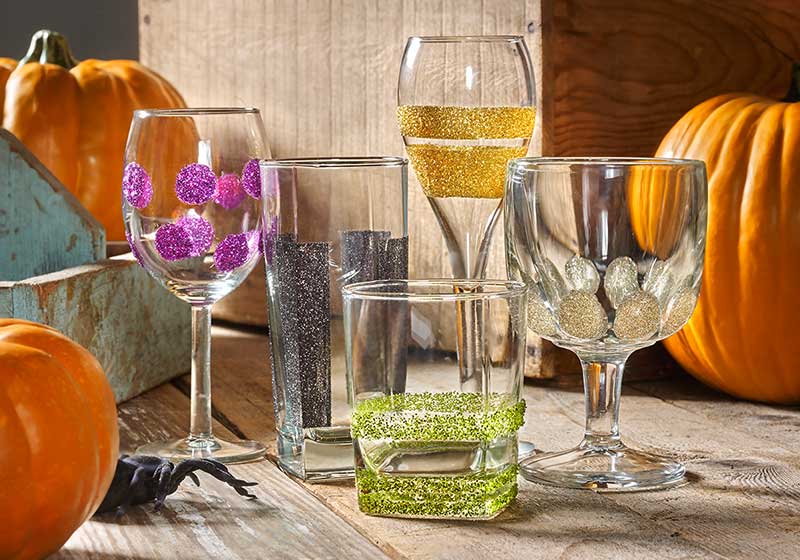 Glittered Halloween Glasses
Glittering glass and stemware is super easy with dishwasher safe Mod Podge. This set is a collection from thrift shop and dollar store glasses. All the glitter was stuff that was on hand in my craft room. I love the mixed colors and styles.
VIDEO HOW TO: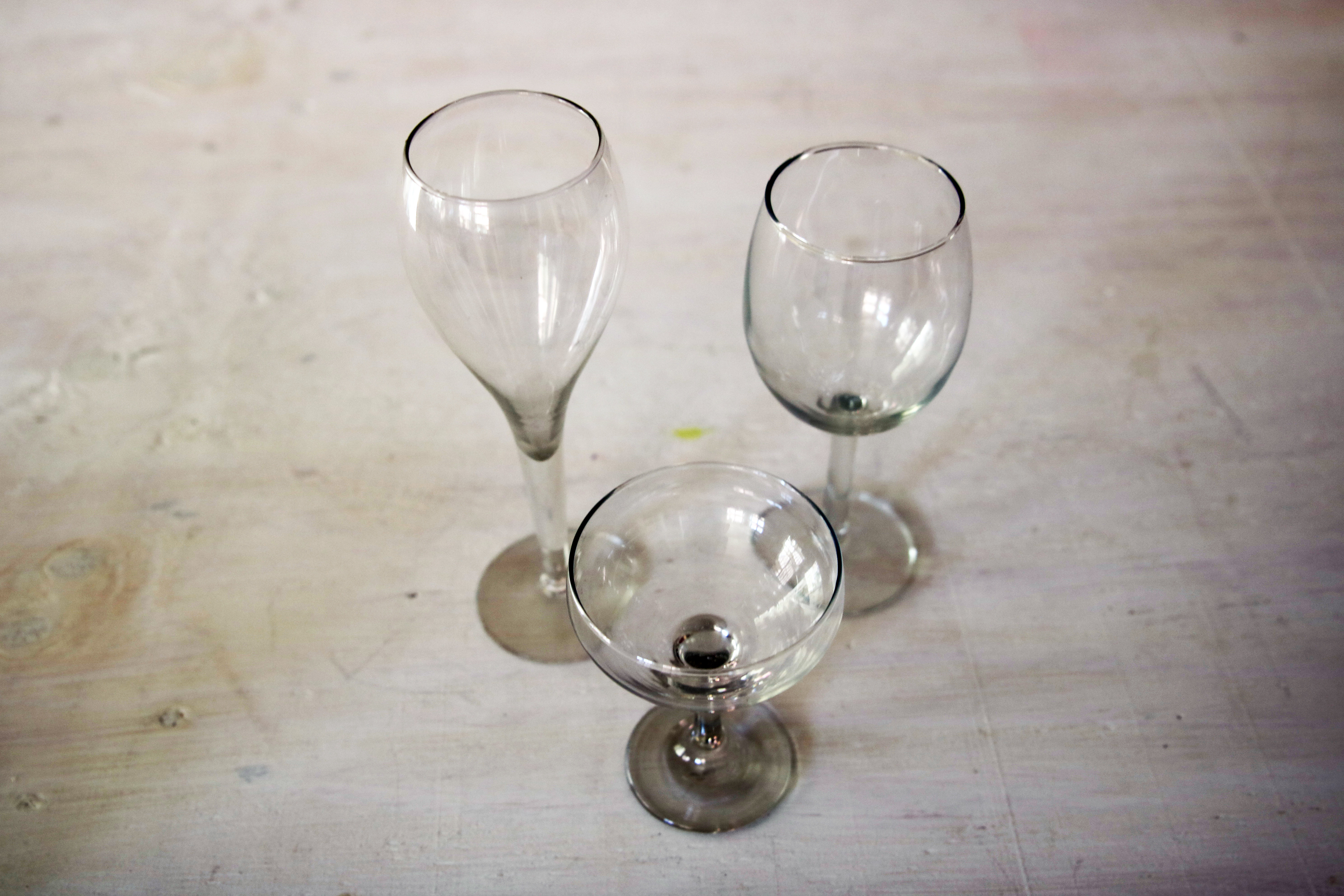 BEFORE
Glittered Glasses How To
Supplies
Glasses, Rubbing alcohol, Paper towel, Blue painters tape, Flat bristle paintbrush, Mod Podge Dishwasher Safe, Spouncer Paintbrush, Glitter
Instructions
For all glasses: Clean your glasses with rubbing alcohol. Tape off the top edge of the glass blue painters tape.
For striped glasses:
Apply painters tape in random places around the glass.
Apply a coat of Mod Podge Dishwasher Safe to the glass in between the taped areas. Sprinkle glitter over the Mod Podged areas. Remove the tape before drying. Top-coat the glitter with Dishwasher Safe Mod Podge.
For dotted glasses:
Dip a sponcer into Dishwasher safe Mod Podge. Tap onto the glass and sprinkle glitter over the Mod Podge. Top-coat the glitter with Dishwasher Safe Mod Podge.
Cure for 28 days. Top-rack dishwasher safe.
PROJECT TIP: Get started early! This project has a 28 day cure time but it's worth the wait!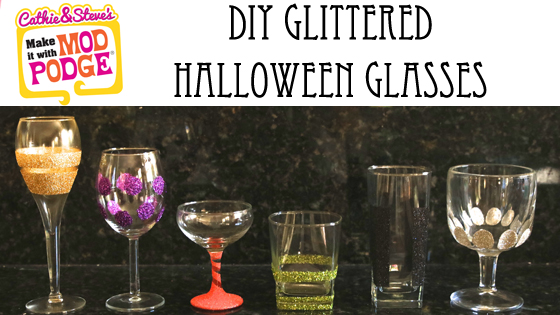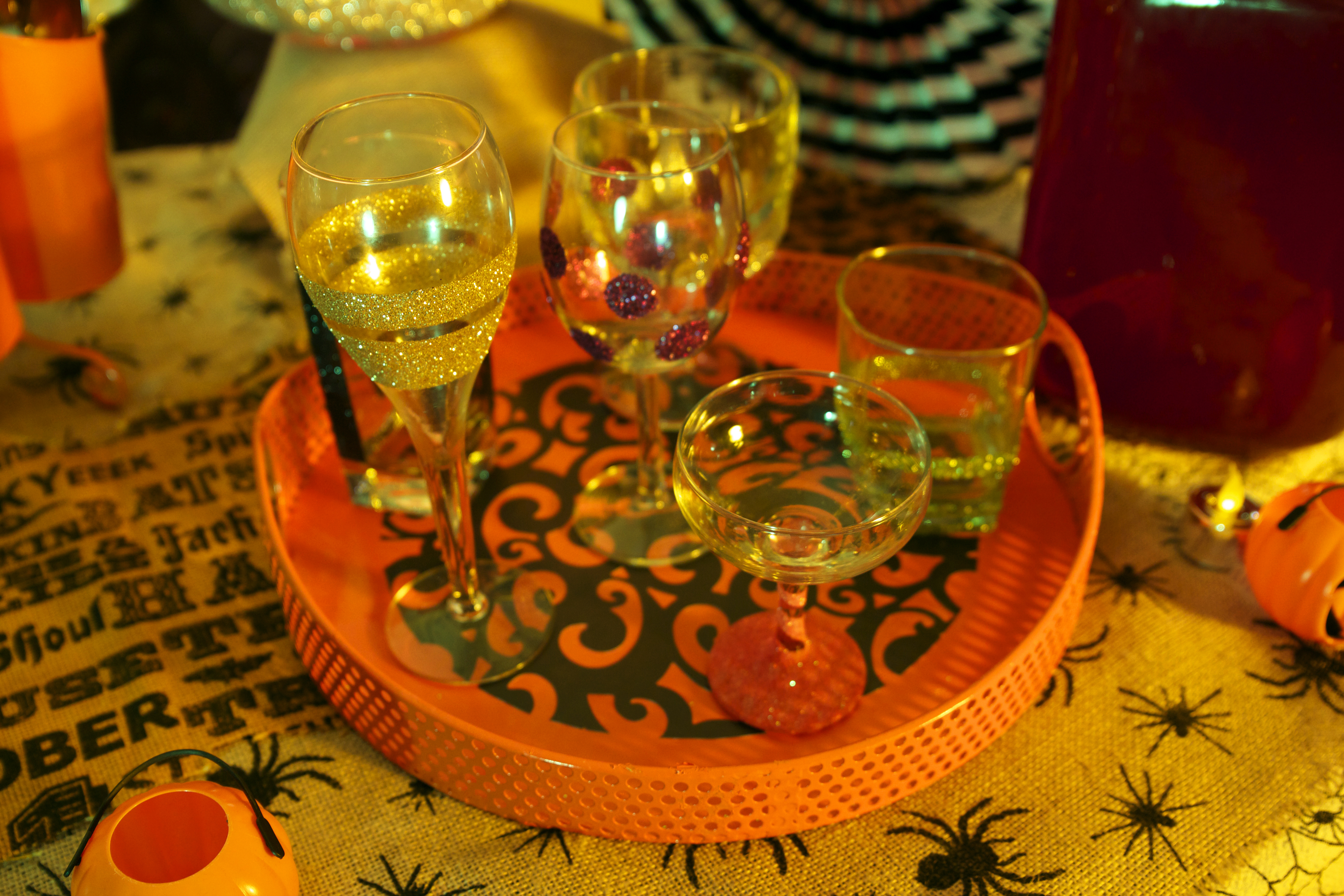 SaveSave
(Visited 333 times, 1 visits today)