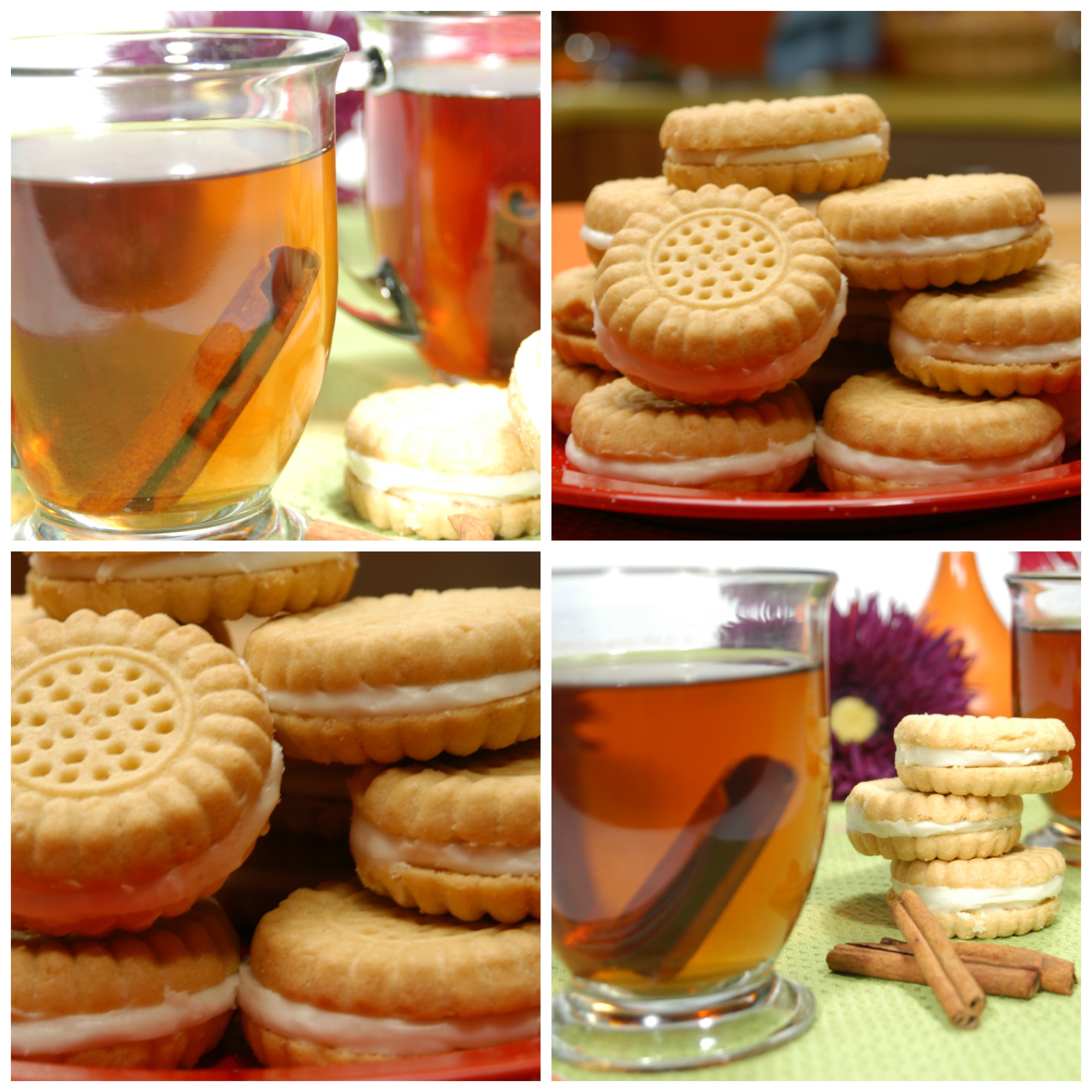 Recipe:: Hot Tea Toddy and Shortbread Rum Cookies
Cold weather calls for a Hot Tea Toddy and a sweet treat. This recipe was a fan favorite from my TV show, Creative Juice. Truth be told….. I actually got a little tipsy during the filming. The hot lights kept melting the frosting and I just kept licking my fingers….. classy…. stay classy Cathie.
Hot Tea Toddy Ingredients:
3/4 cup steaming hot tea (your choice)
1/2 teaspoon lemon juice
2 tablespoons good quality whisky or bourbon
1 tablespoon honey
1 cinnamon stick
Steps:
1. Combine all liquid ingredients in a footed mug, add the honey and stir with the cinnamon stick.
Shortbread & Rum Frosting Sandwiches Ingredients:
10 shortbread cookies
2 cups confectioners' sugar
3 tablespoons butter
1 ½ tablespoons Rum
1 teaspoon milk or water
Steps:
1. Melt butter.
2. Mix in sugar, rum and milk (or water).
3. Dollop in center of 5 cookies.
4. Chill 30 minutes to set. (remaining frosting can be refrigerated for several weeks.)
(Visited 17 times, 1 visits today)