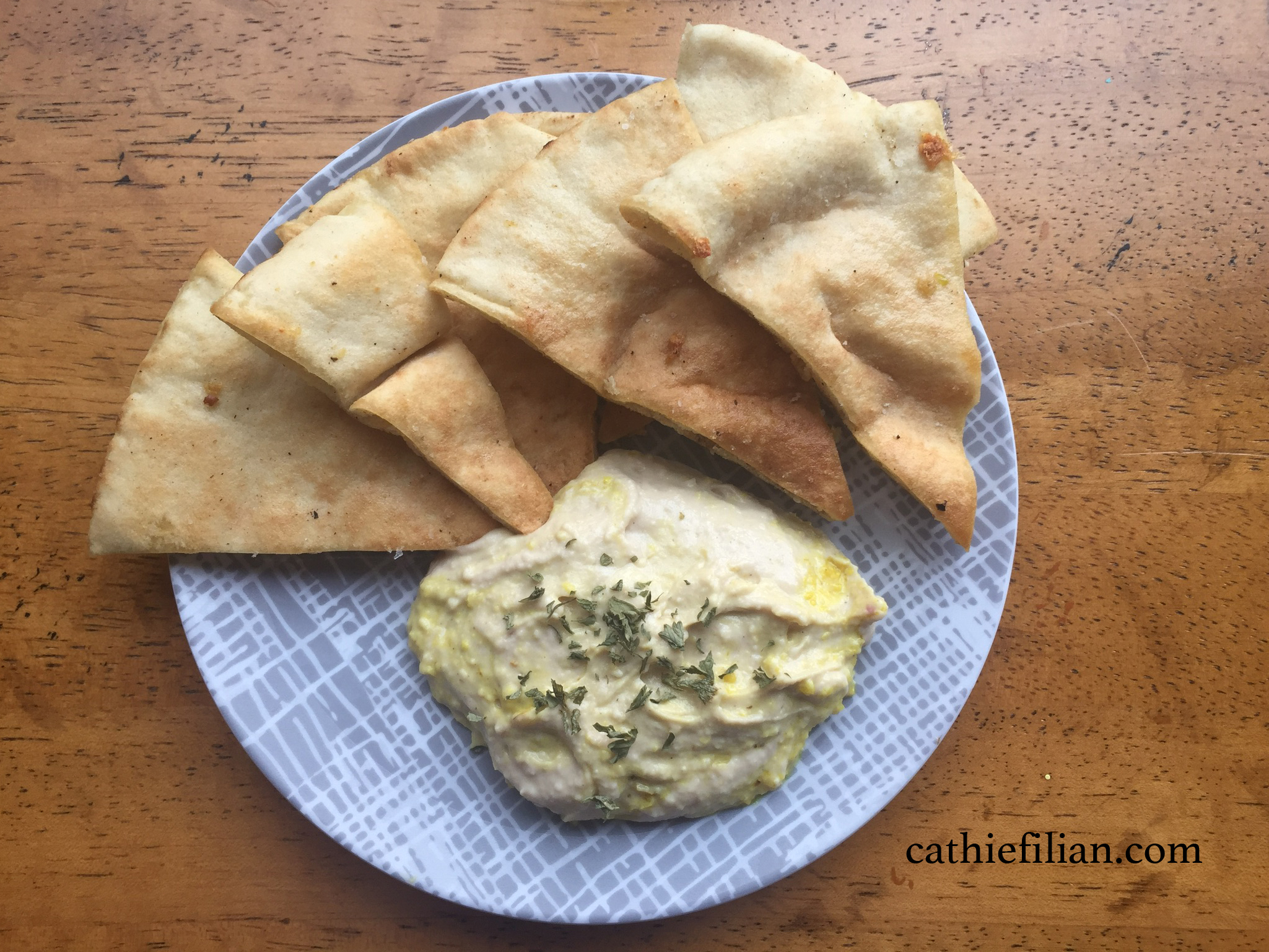 Have you made homemade pita chips before? They are so easy and delicious! They don't last long in our house because we are a hummus and pita chip eating family. Eddie is Armenian so he grew up with hummus as a staple in his diet. My late Father-in-Law made the best best best Pita and hummus. Can you tell that I loved his!
I was blessed to be introduced to pita and hummus as a young girl – long before you could just grab a tub at the store. My Grandmother, who was a world traveler, brought back traditional recipes Turkey and the Middle East. Grandma made hers a little bland so as kids we would doctor it up when she wasn't looking.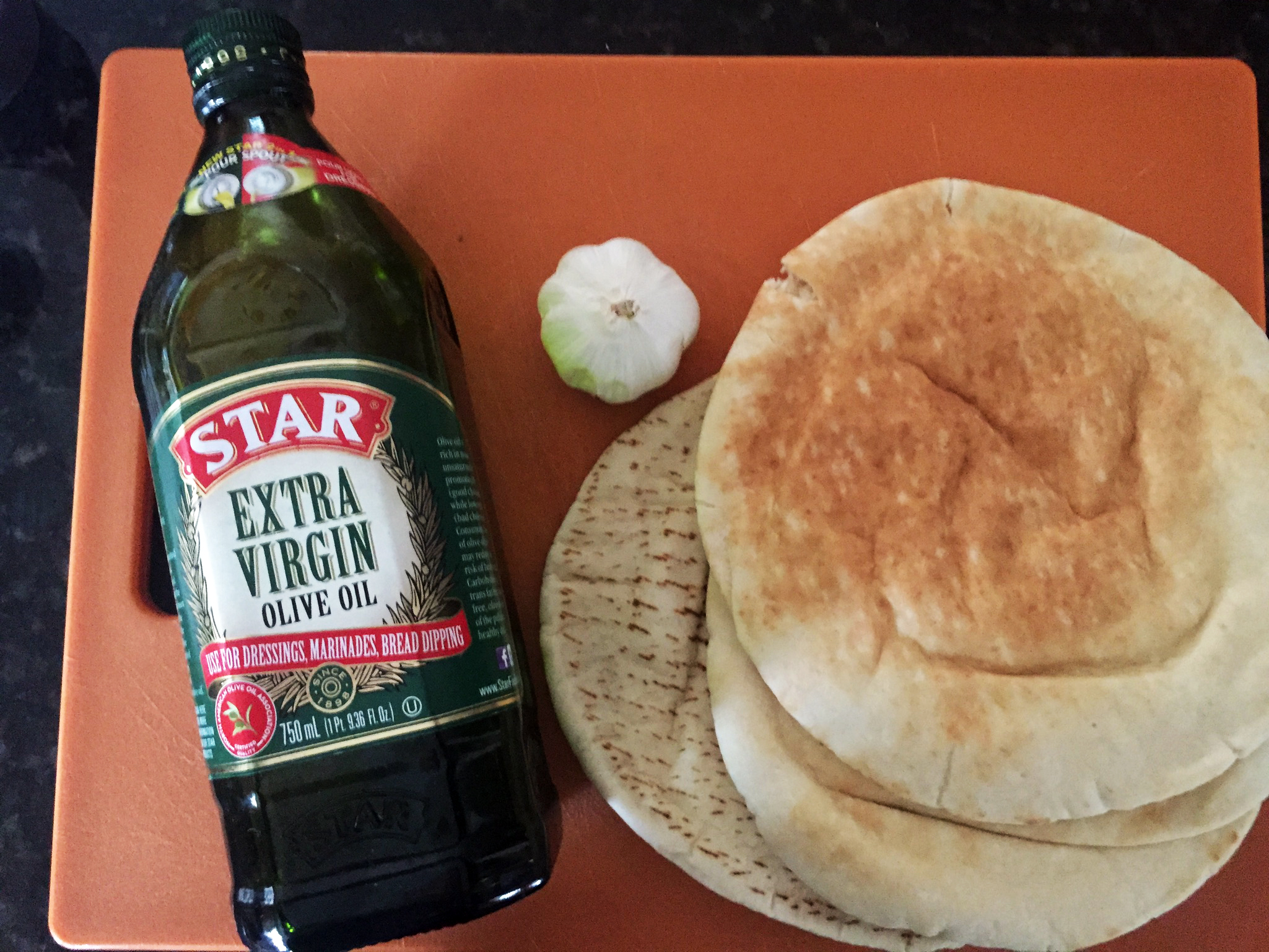 If you have pita bread that is starting to feel hard or tough – then it is time to make PITA CHIPS! and eat them all real quick.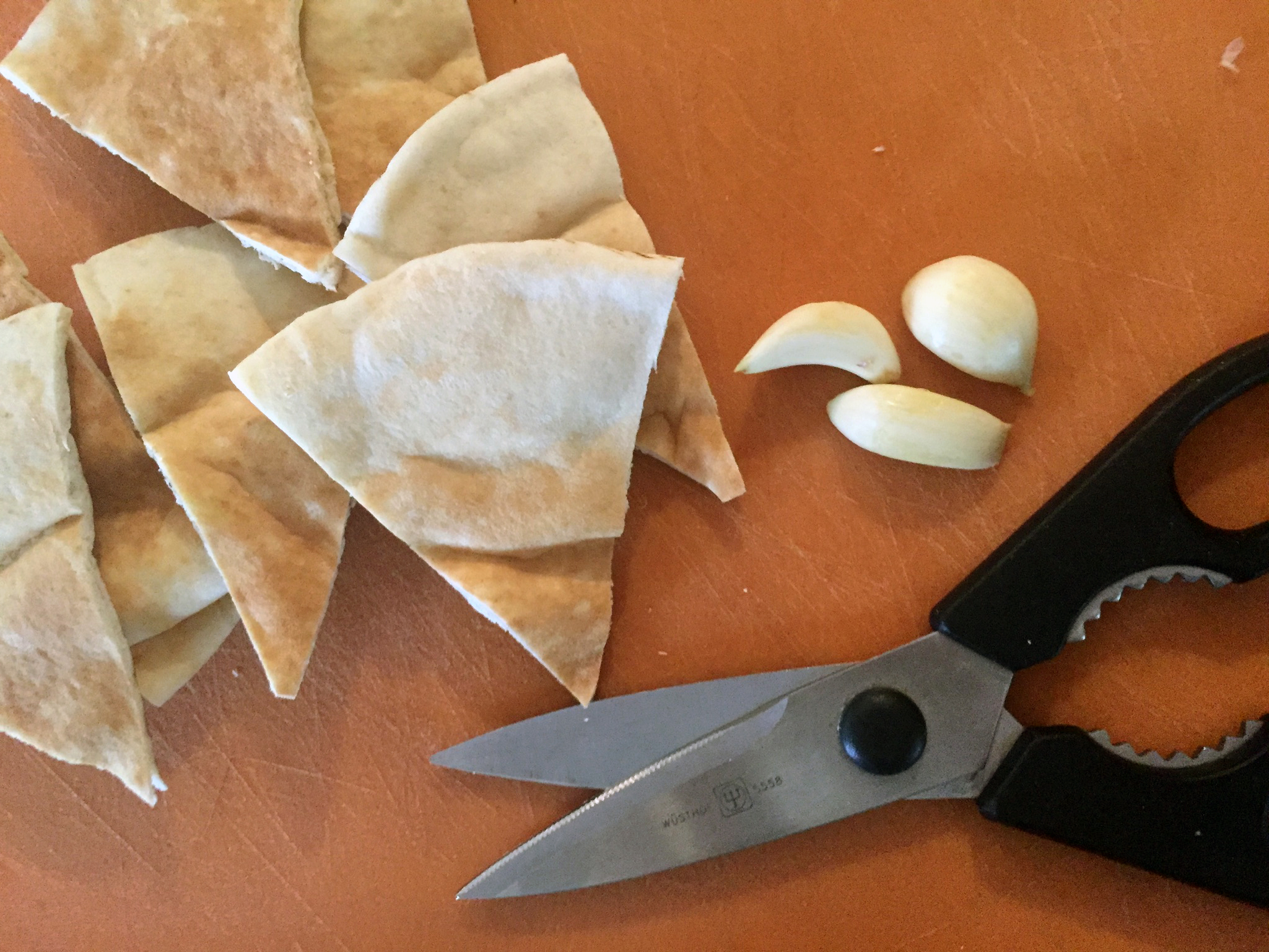 I use kitchen scissors to cut pita bread….. it's quick and safe.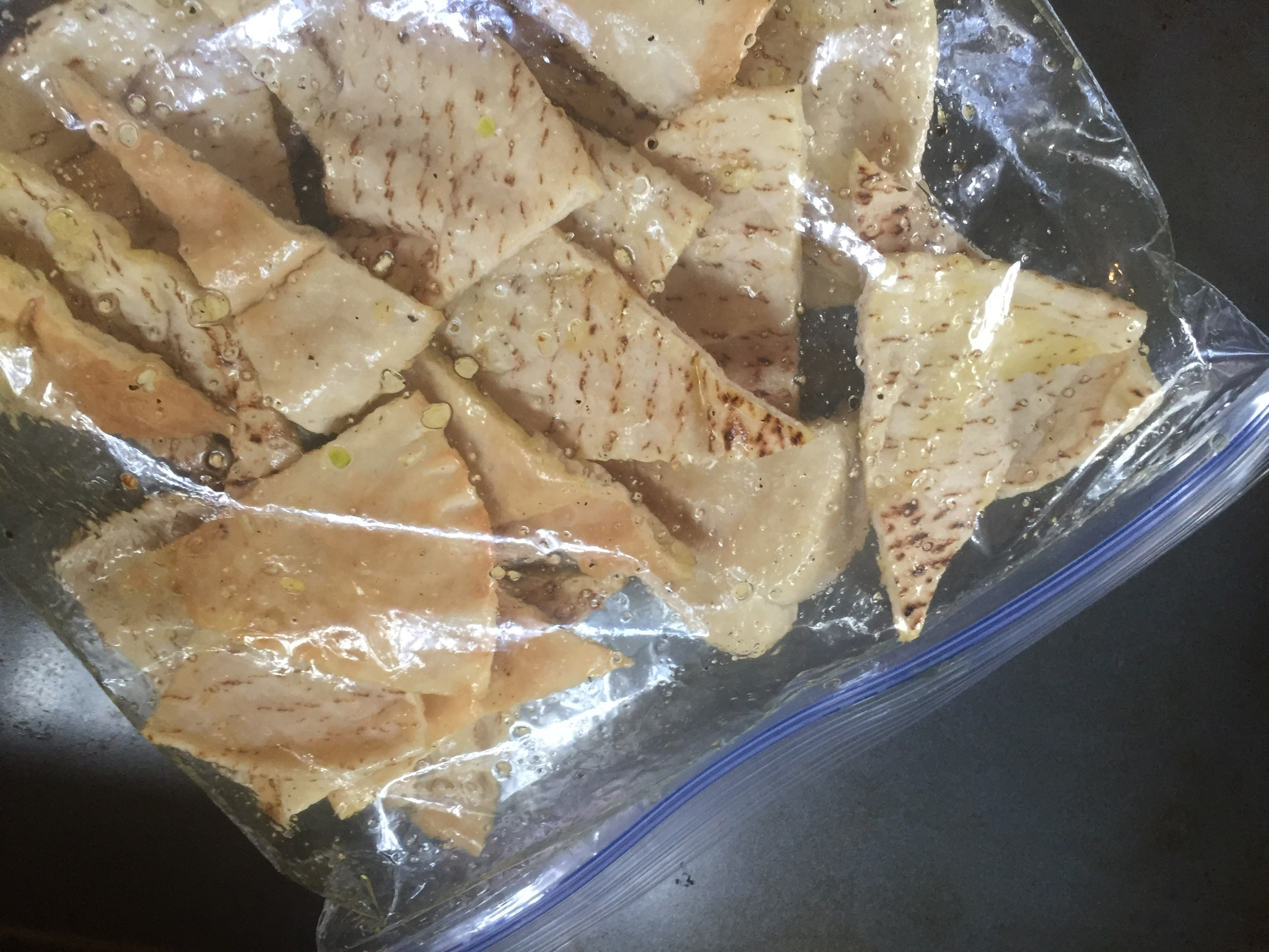 Are you wondering how to make them yet???
Ingredients:
3 pieces of Pita Bread
3 Cloves Crushed Garlic
Fresh Pepper
3 Tablespoons Olive Oil
Zip-Top Baggie
Preheat oven to 375 degrees.
1. Cut the pita bread into triangle shapes and place in the zip top baggie.
2. Add the pepper, crushed garlic and olive oil.
3. Seal the baggie and shake to combine.
4. Spread in a single layer on a baking sheet.
5. Sprinkle the pita withJane's Krazy Salt or sea salt.
6. Heat for 5 min then turn and cook for 5 more min.
Eat right away or cool and seal in a container for later snacking.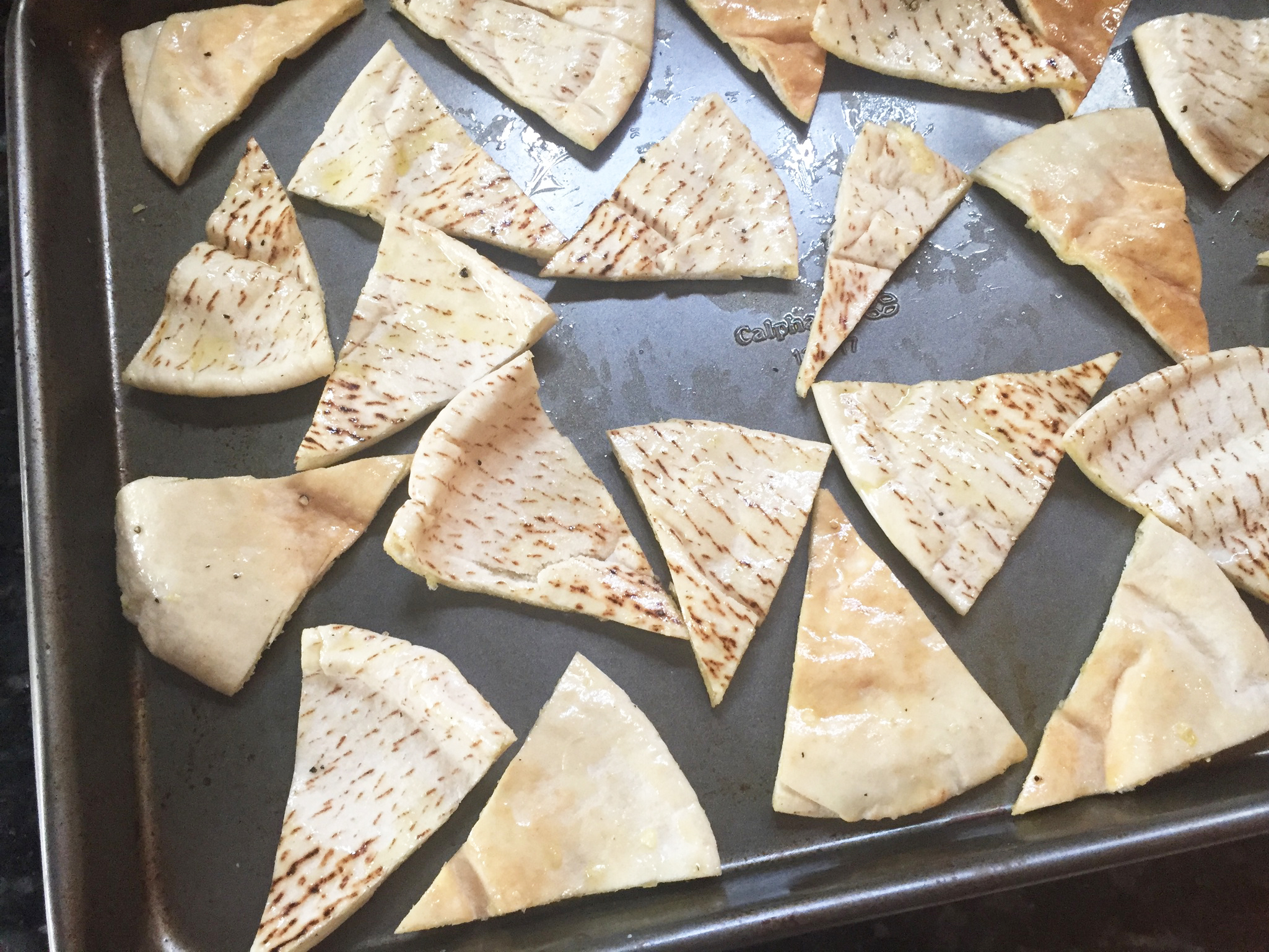 Make sure the pita pieces are in a single layer.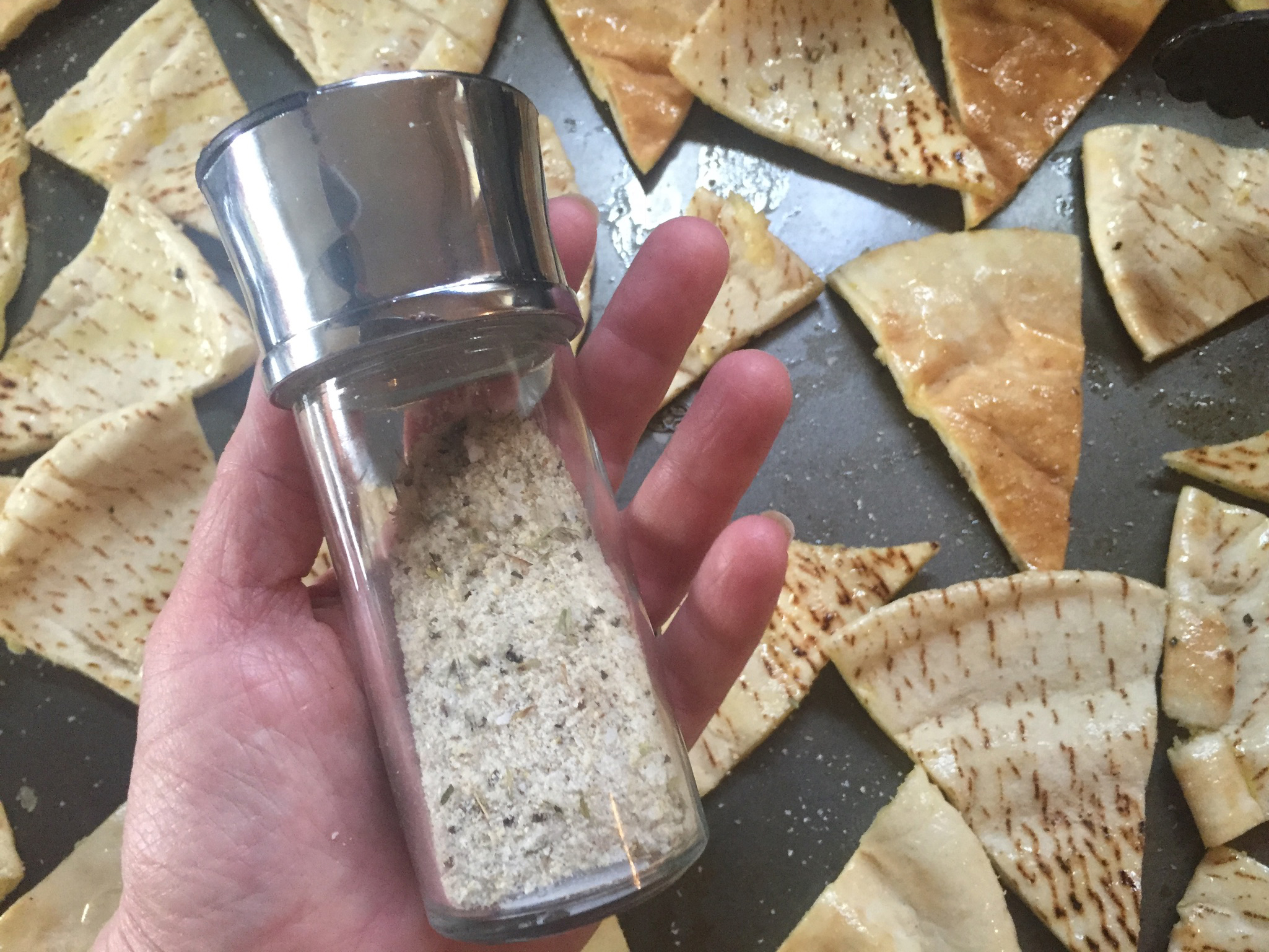 I sprinkle the tops with Jane's Krazy Mixed Up Salt. Then cook at 375 for 5 min. Remove from oven and flip over. Cook for another 5 min.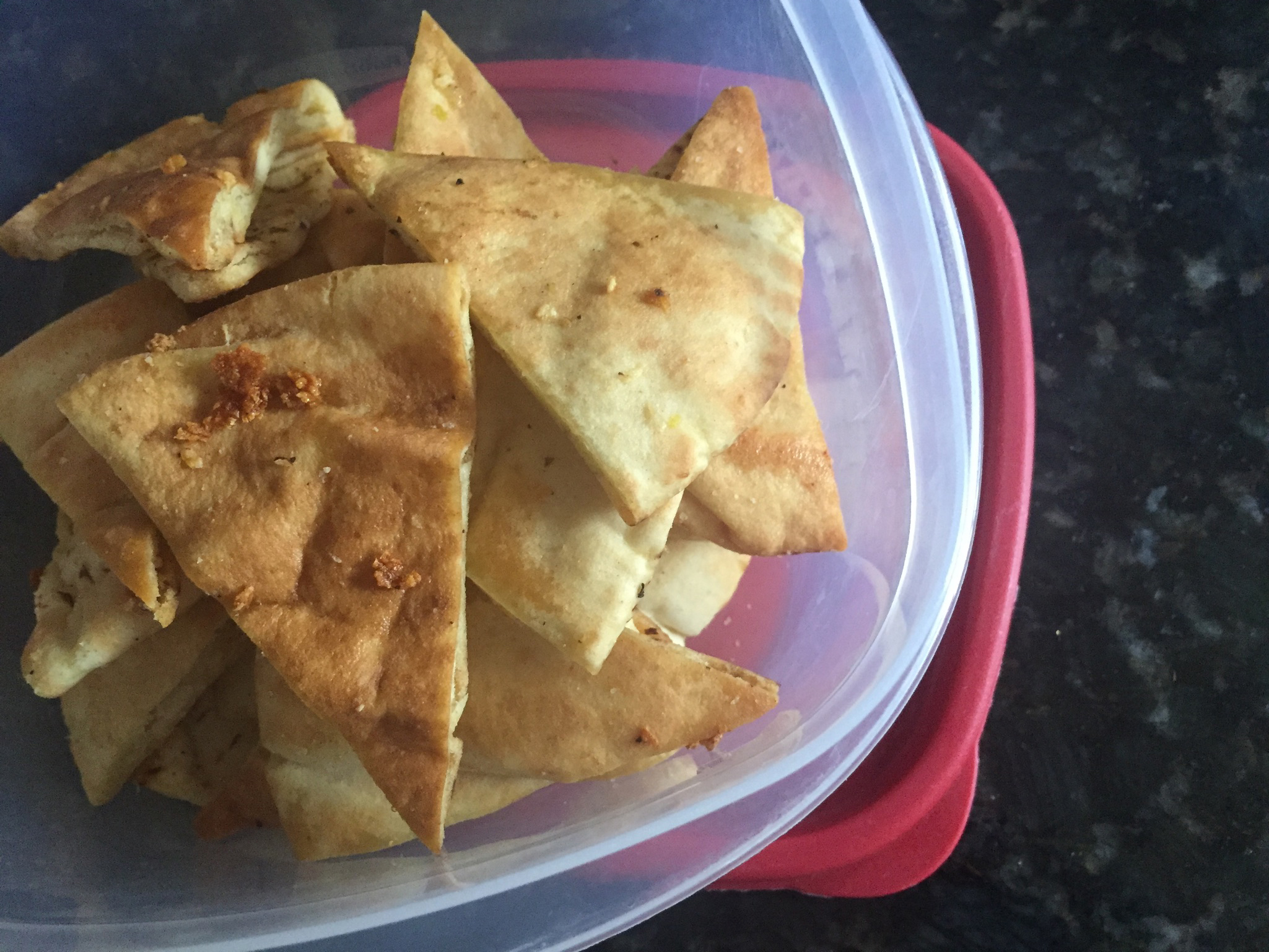 Eat right away or cool and seal in a container.
They last about 2 days.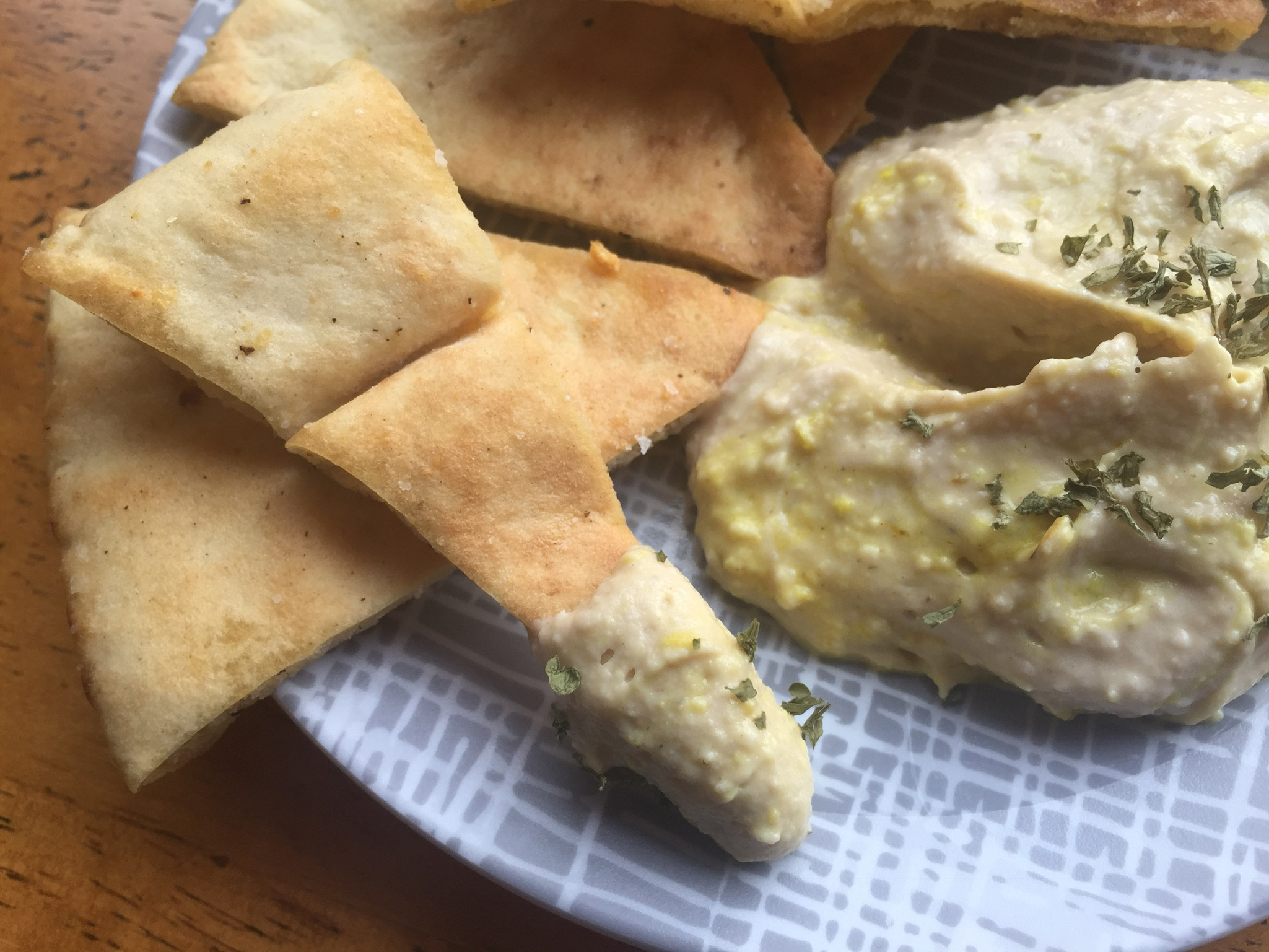 Enjoy alone or with your favorite dips.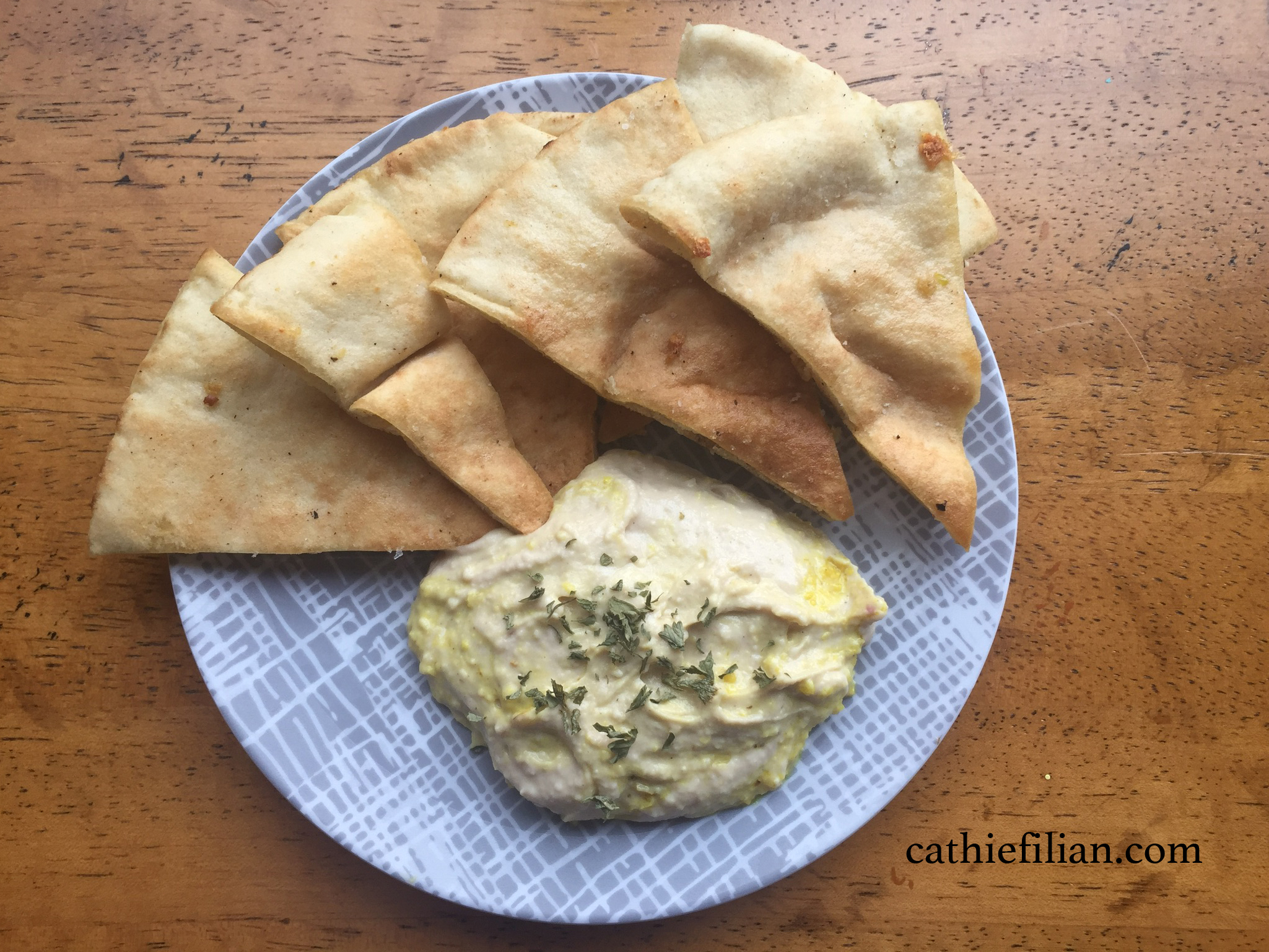 Enjoy! Happy Snacking! XO Cathie
(Visited 123 times, 1 visits today)