Making homemade lollipops is super easy and yummy too. The girls went absolutely nuts when I gave them their first lick of a homemade lolli and now they just keep asking for more lollipops. What have I created…. little candy monsters.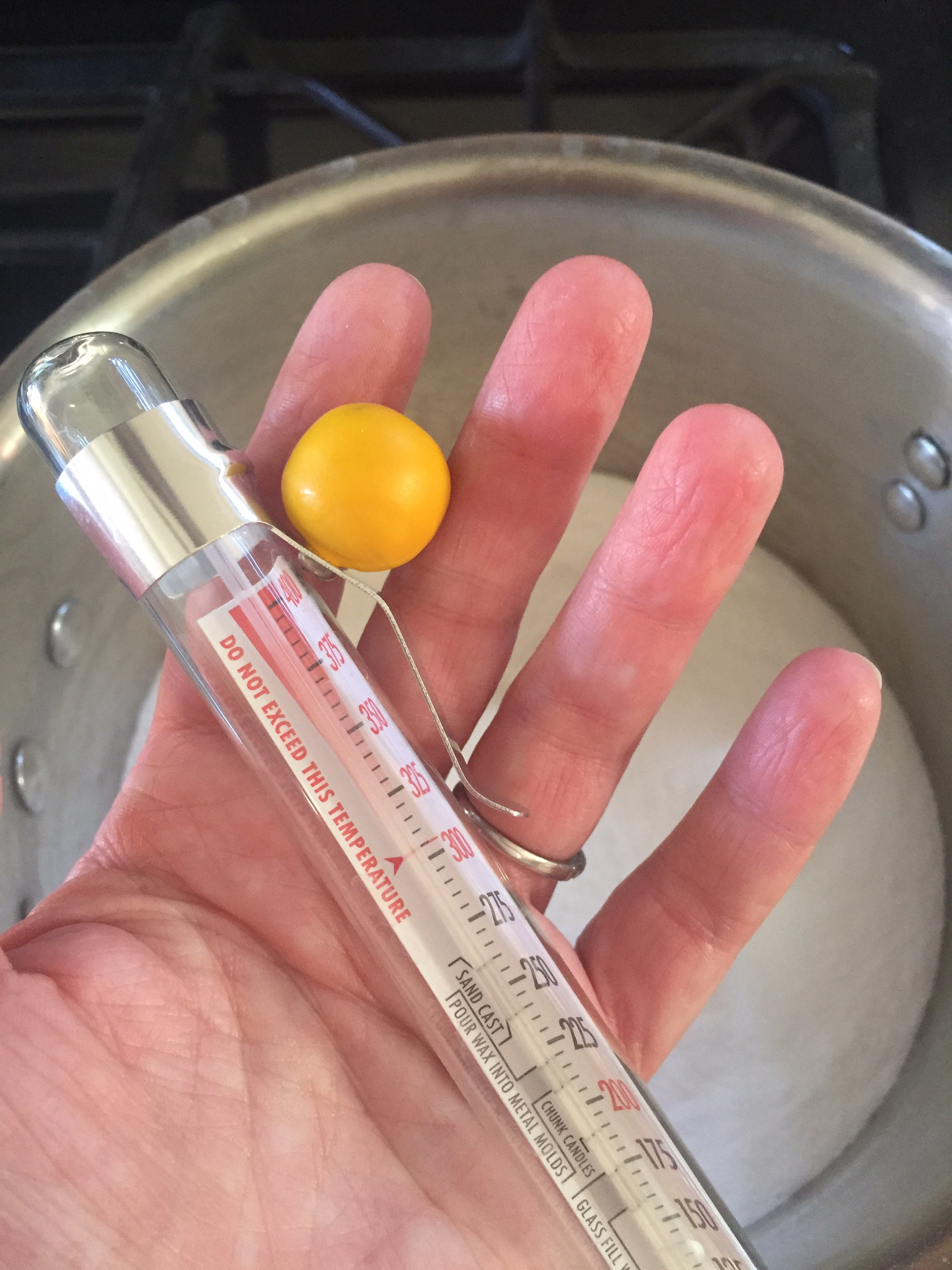 You will need a candy thermometer so make sure you have one on hand before setting out on your candy adventure. They are reasonably priced and the you can use your craft store coupon to buy one at any big craft shop.
VIDEO HOW TO!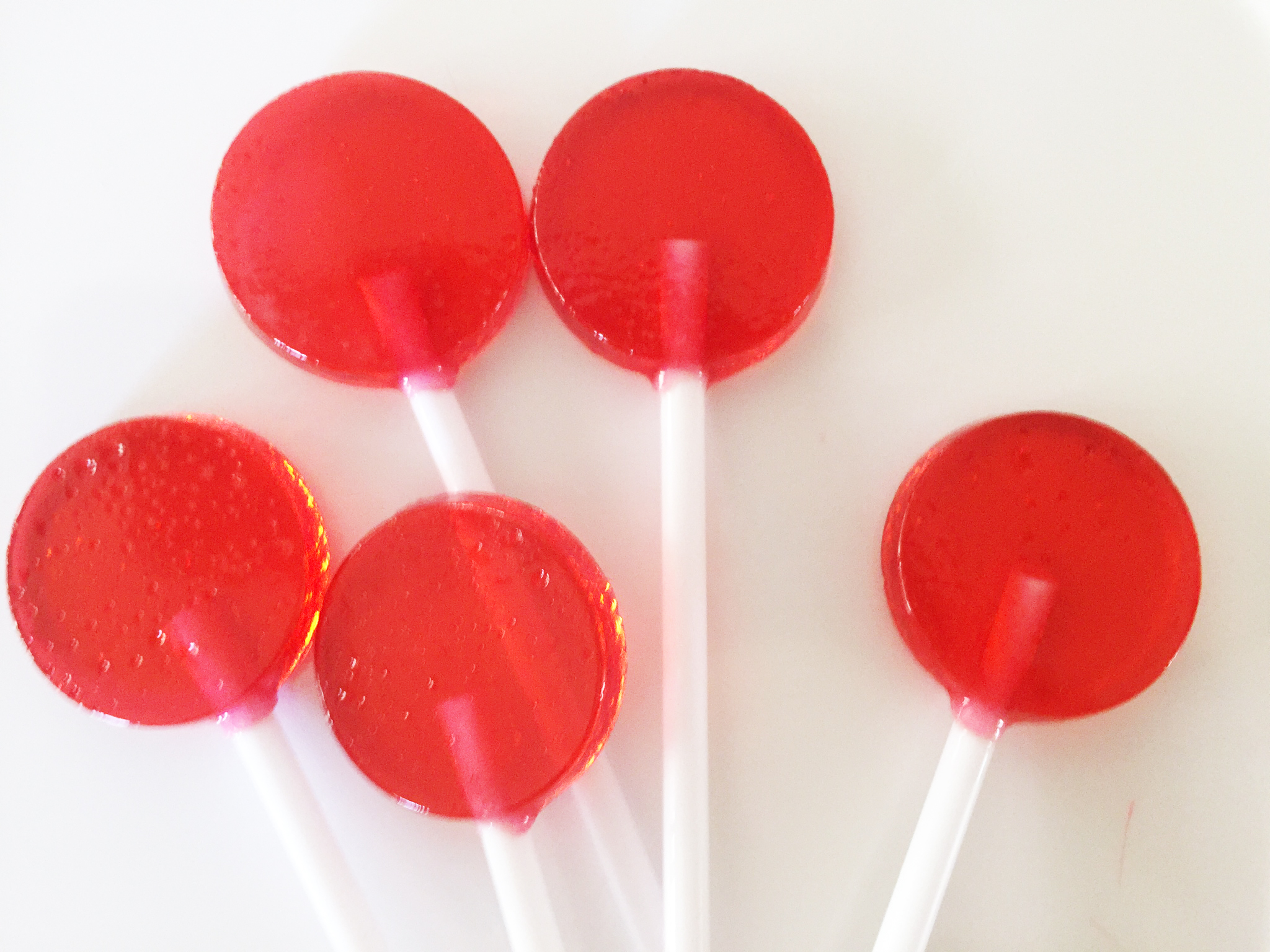 Here are the lollipops using a mold. You can also just pool the hot candy onto a silicone mat or parchment paper. They won't be as uniform but they are still yummy!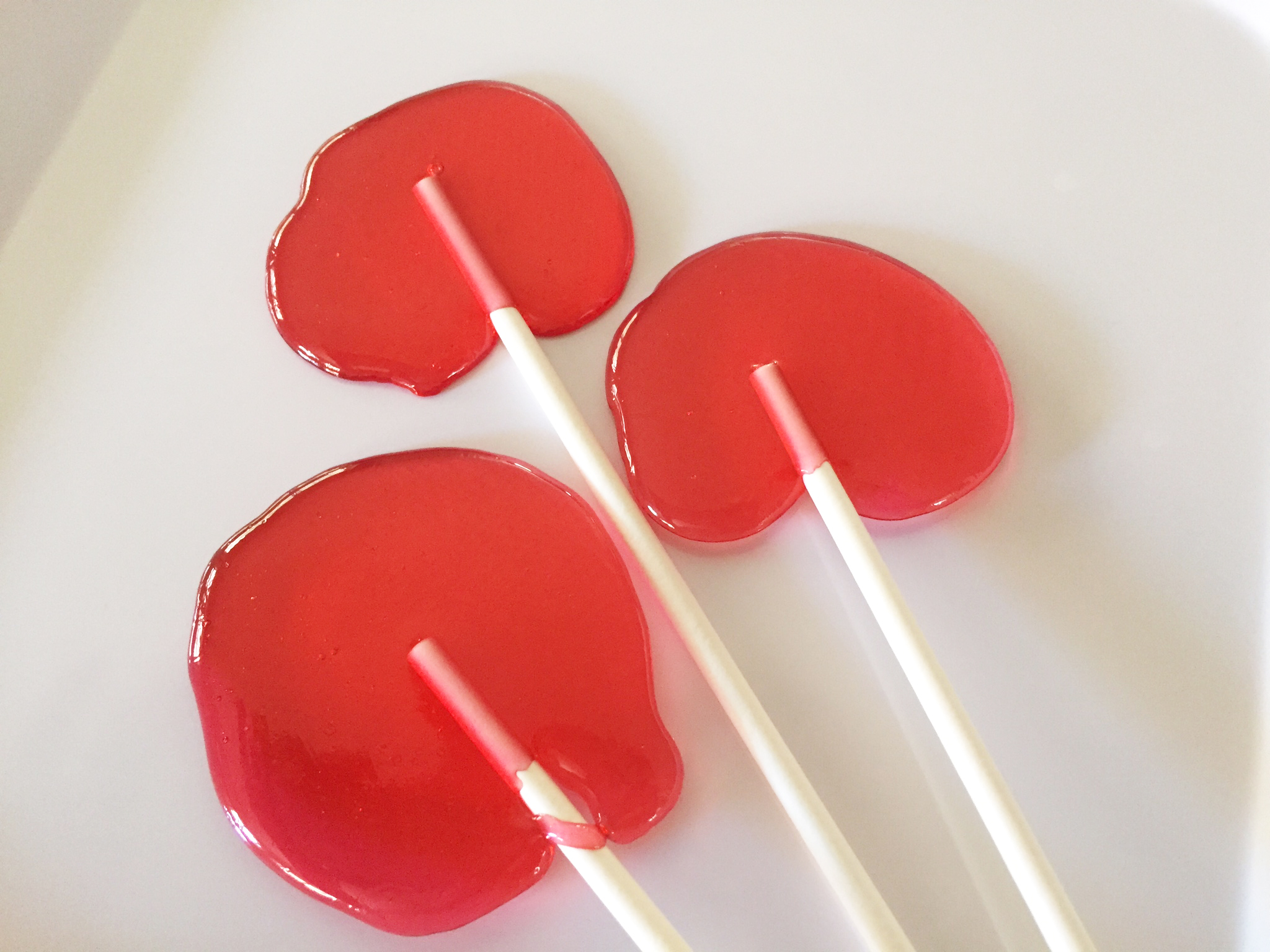 (Visited 284 times, 1 visits today)