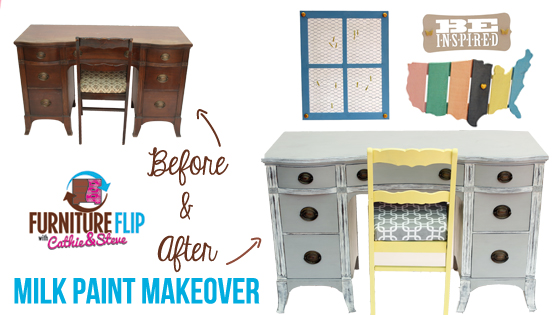 On this episode of Furniture Flip, we are working with Folk Art Milk Paint. This paint is different from other Milk Paints because it a pre-mixed Milk Paint. Yep, no mixing with this paint. Plus this Milk Paint has a bonding primer and sealer so you can now use Milk Paint on almost any surface. See all the Furniture Flip Videos.
Furniture Flip: Home Office Makeover with FolkArt Milk Paint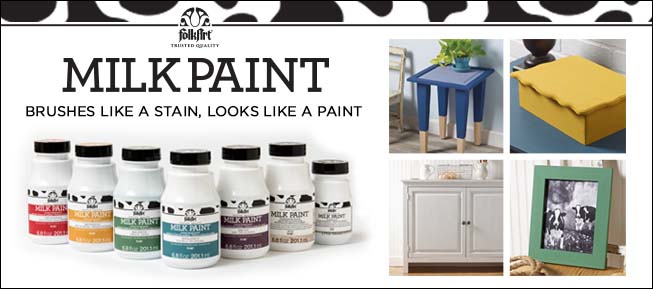 Visit Plaid's website to learn more about Milk Paint.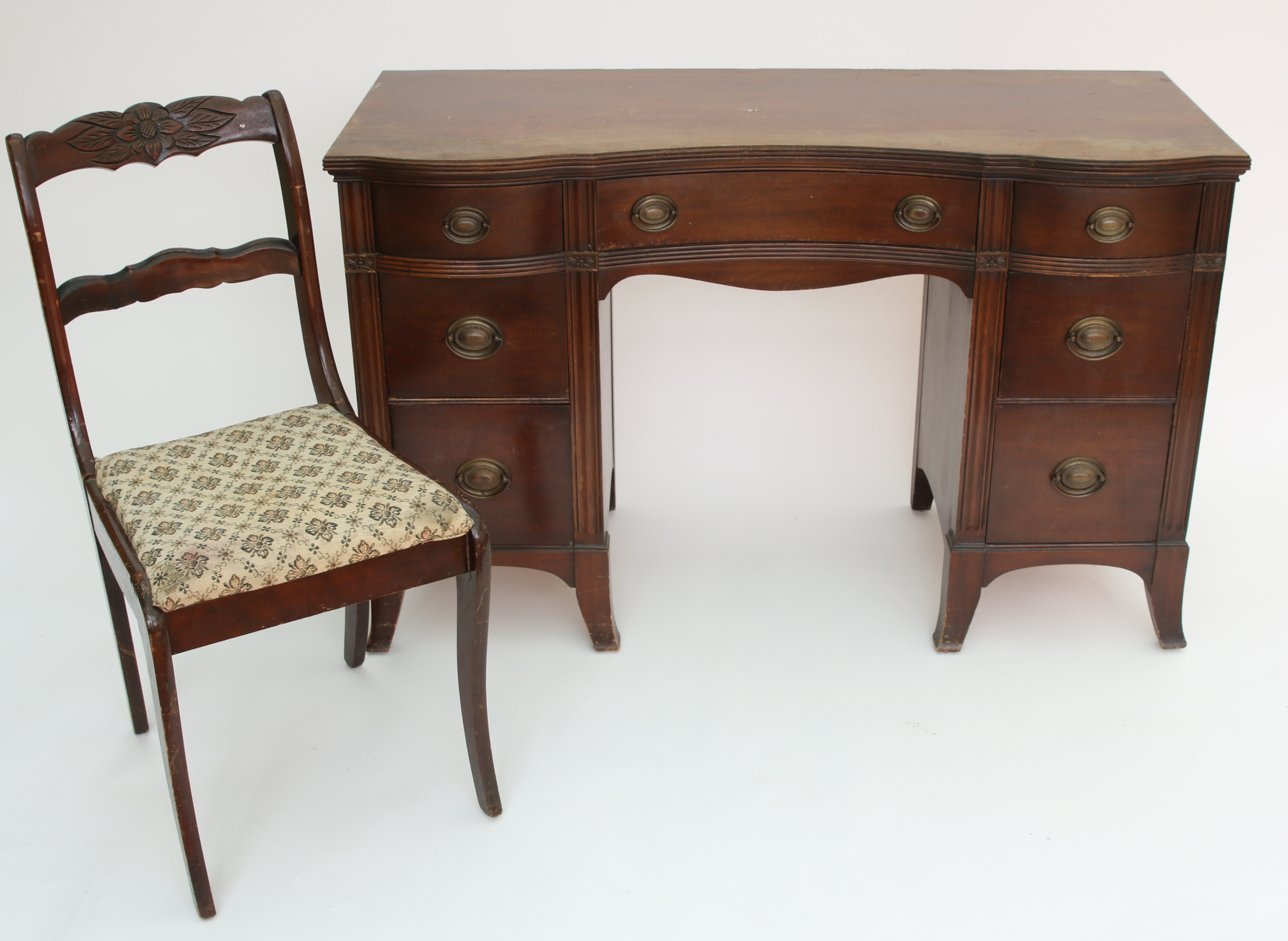 We started with this desk and chair. The chair was in really bad shape. The desk was loaded with scratches and was really worn. We also picked up a few raw wood goodies to makeover.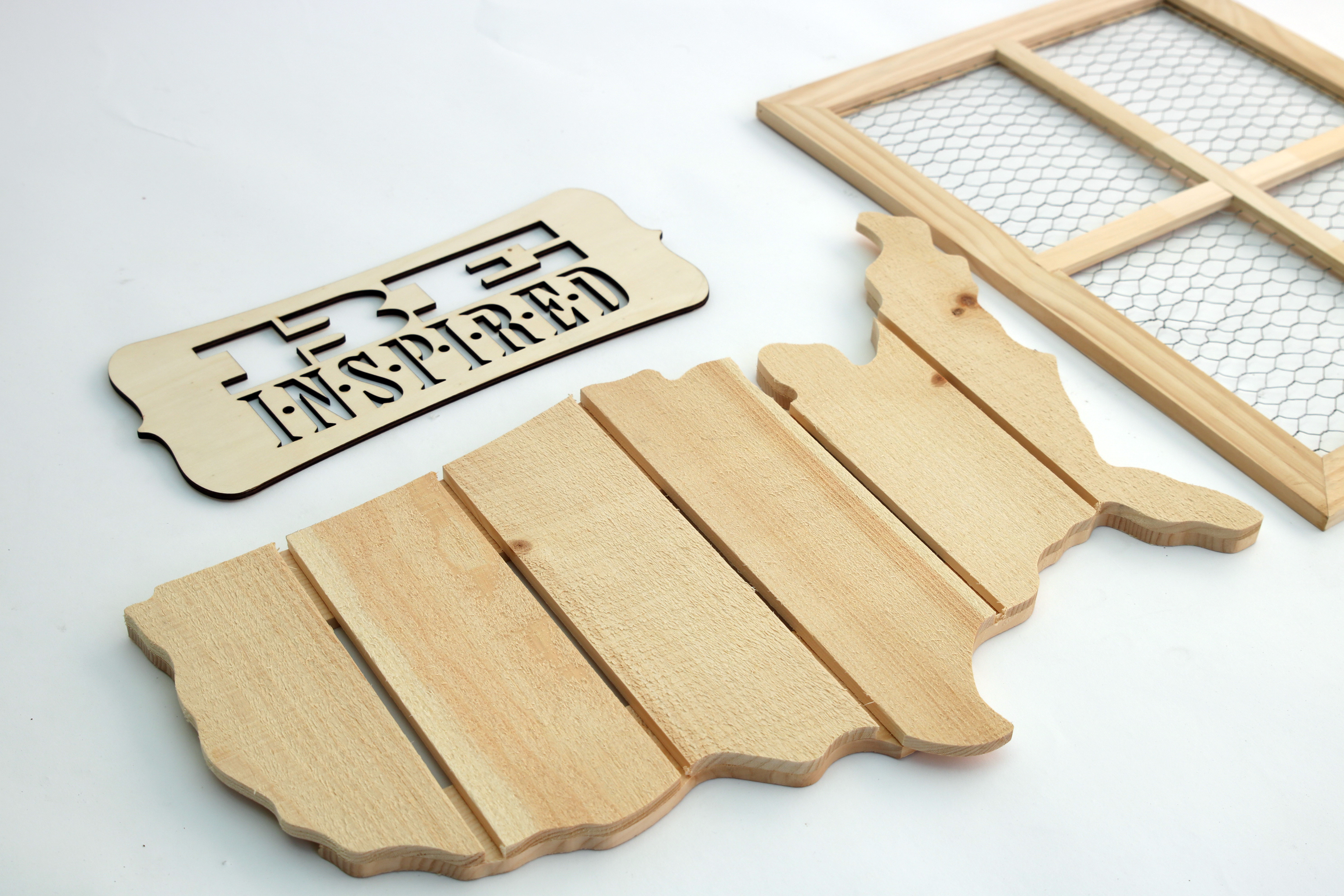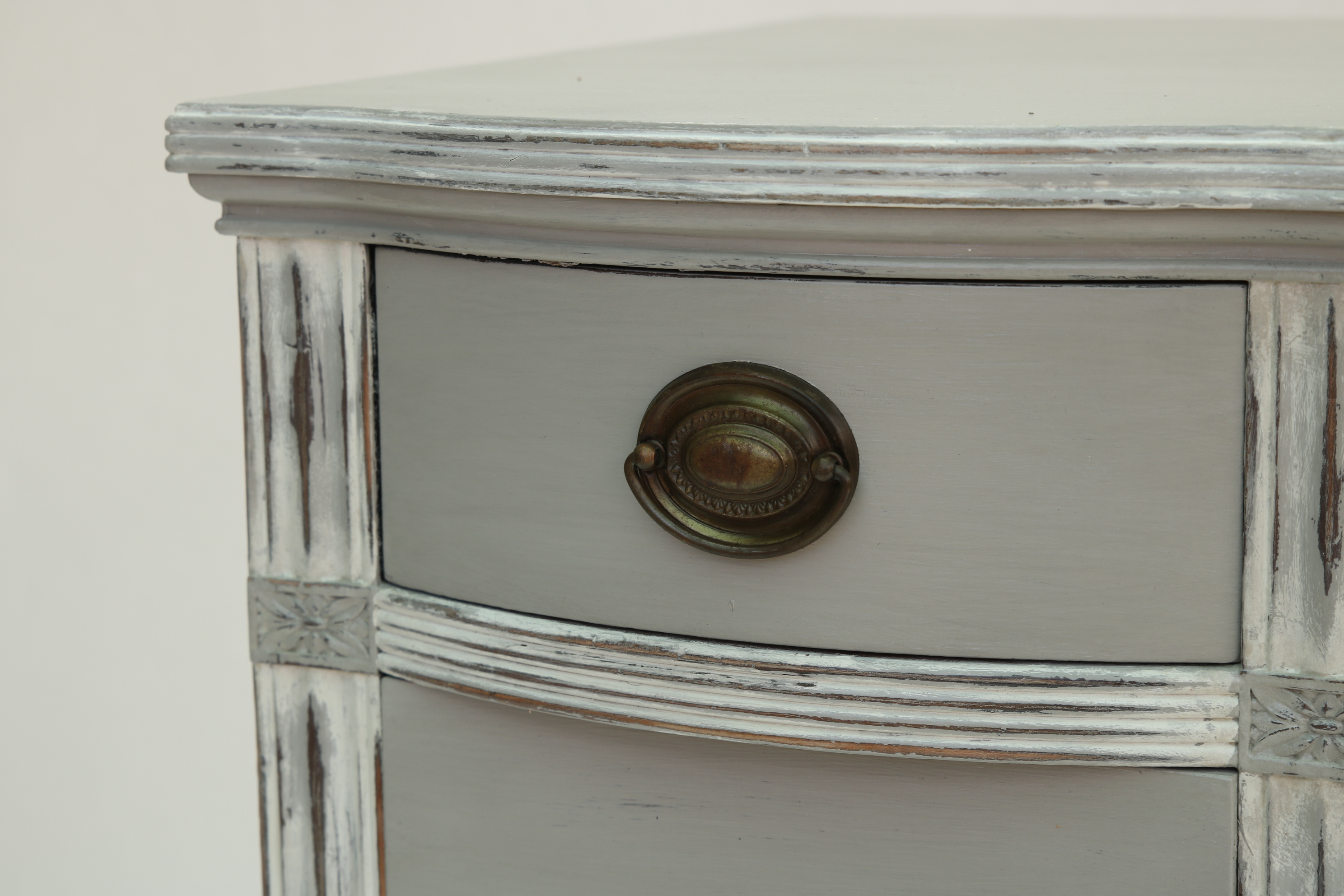 We did some sanding and distressing to the details on the desk. This adds lots of pop and texture. You can see that we kept the original handles as they were because they are soooo sweet.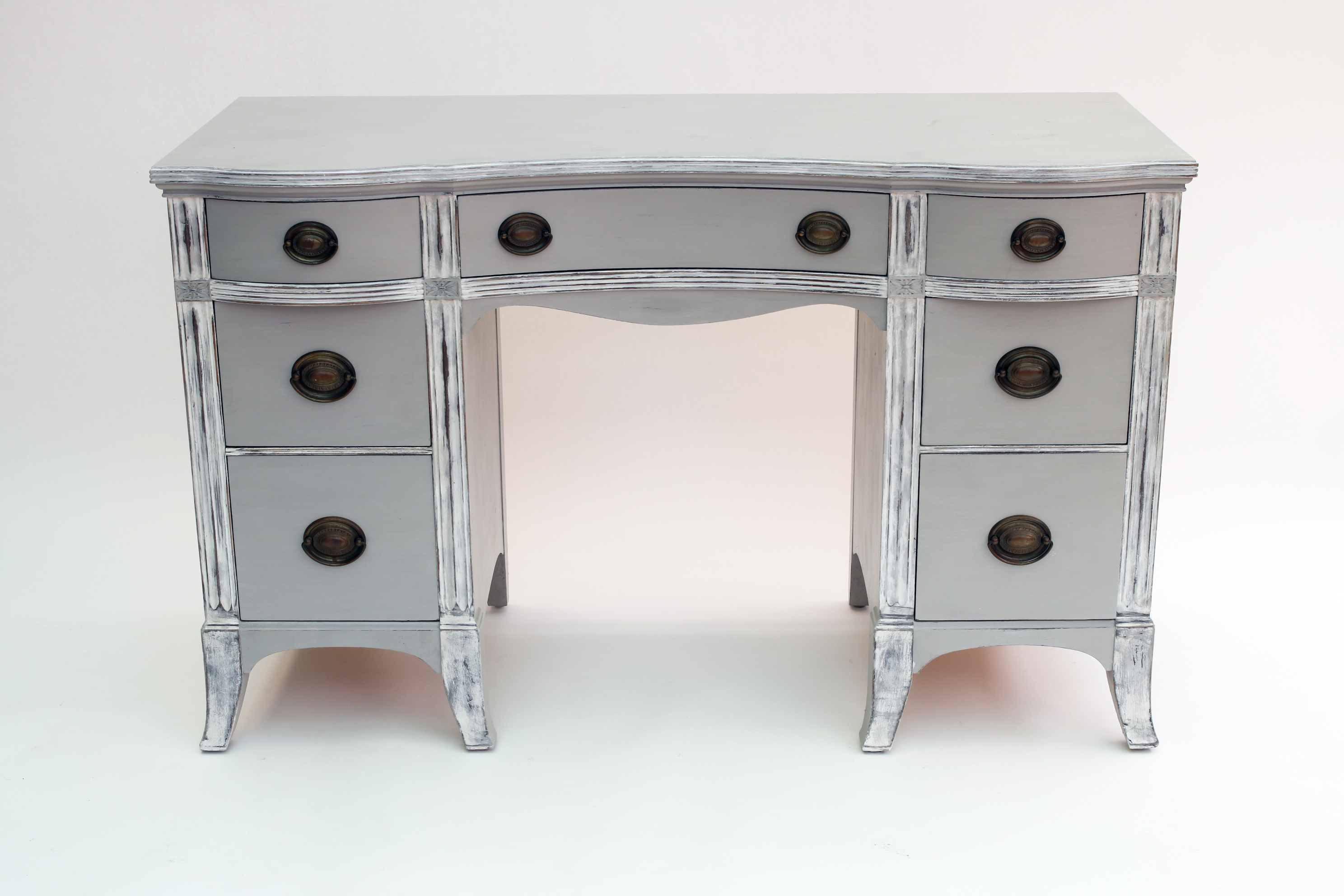 This little desk needs a chair and perhaps some accessories! More Milk Paint to the rescue!
For the chair we went with a beautiful yellow color. Don't you love the floral detail. We replaced the chair pad with a new cushion and some killer grey patterned fabrics.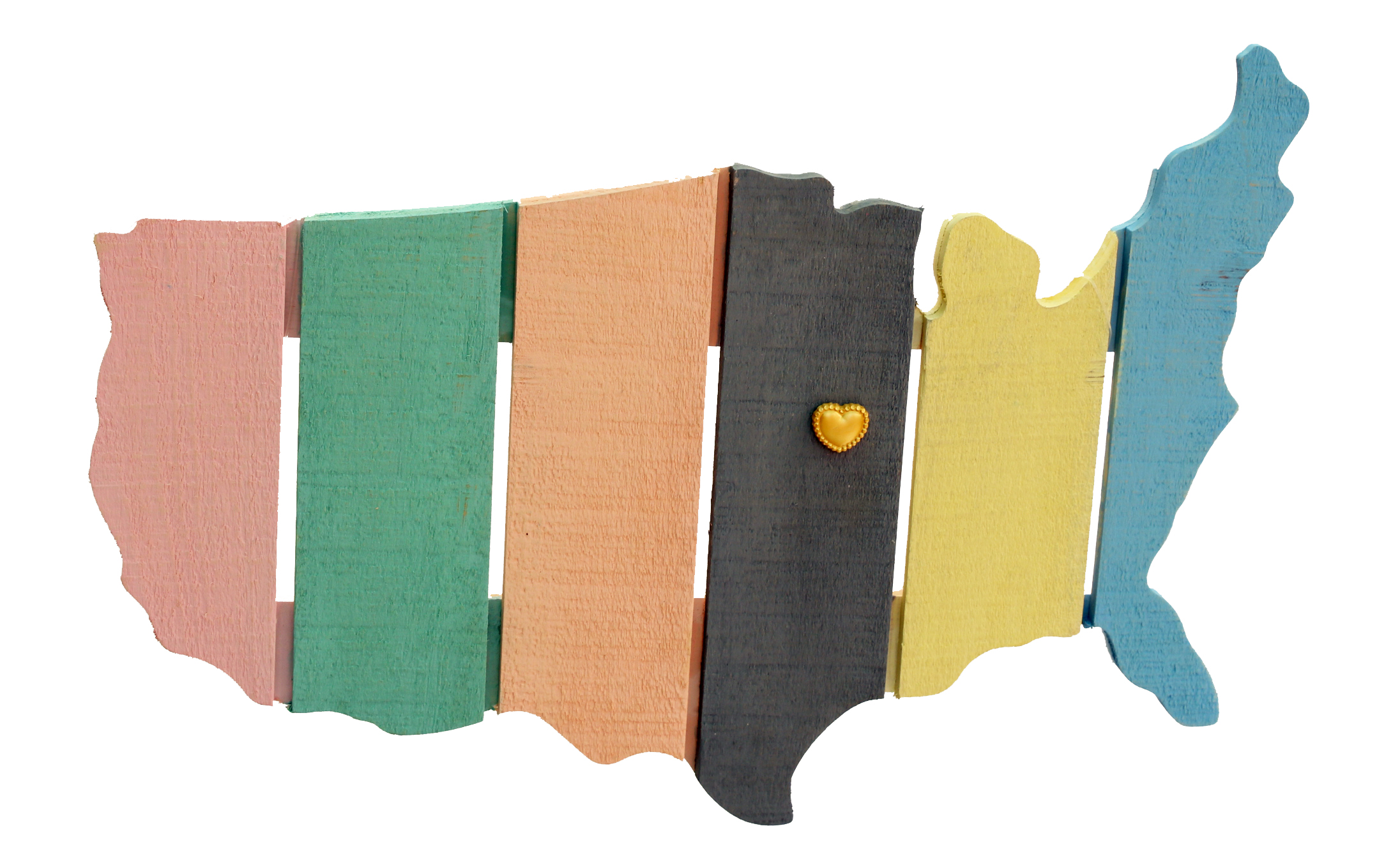 The little heart detail is from the Mod Podge Trinkets Mold. See all the embellishments you can make…. ENDLESS!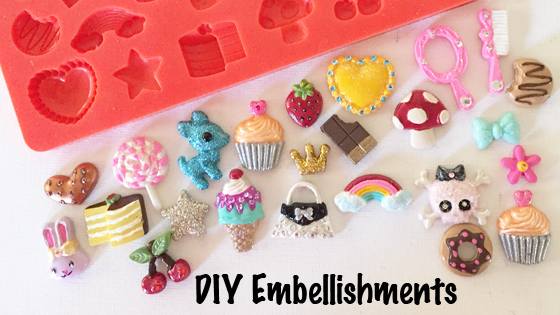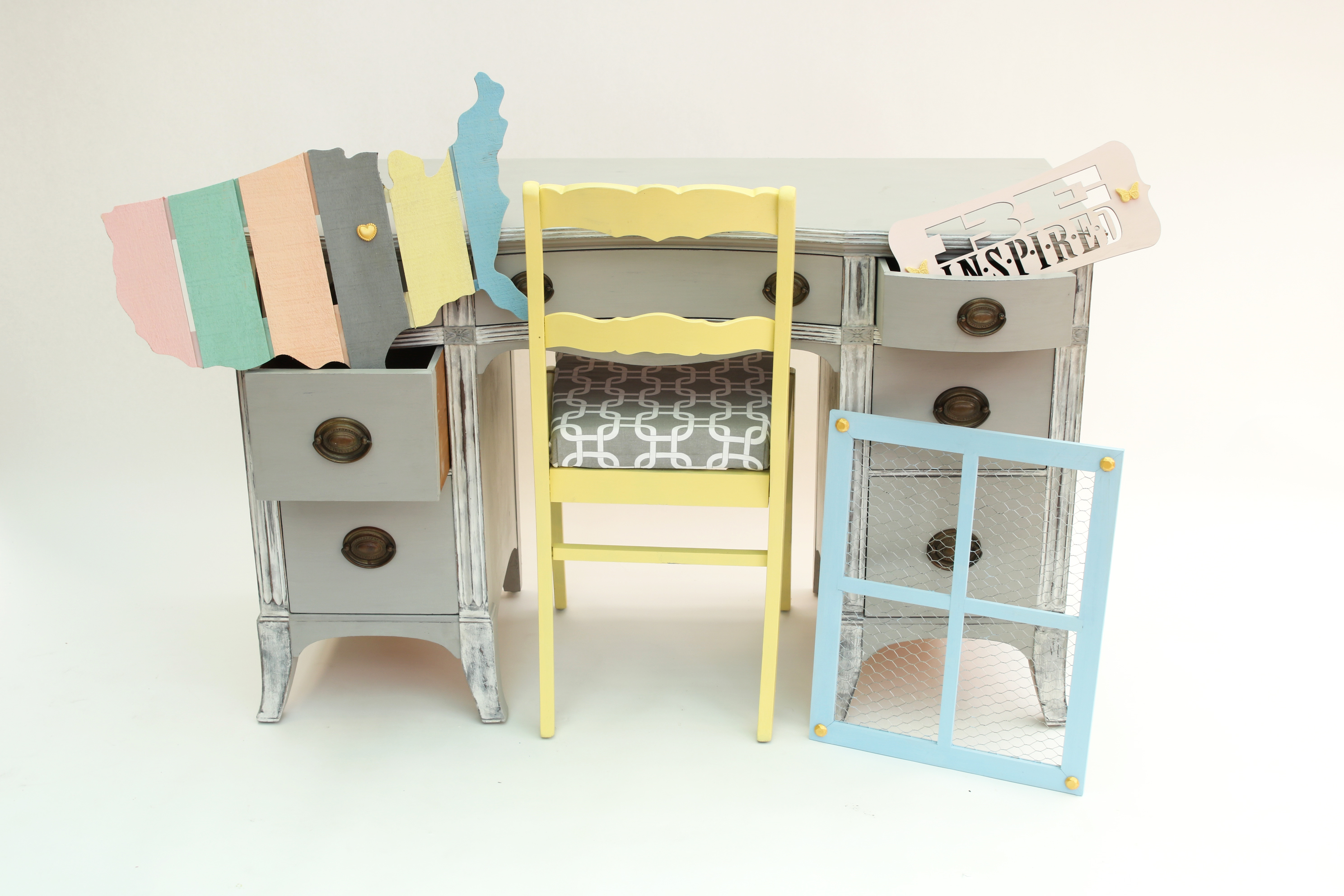 Watch AGAIN! 🙂
(Visited 520 times, 1 visits today)