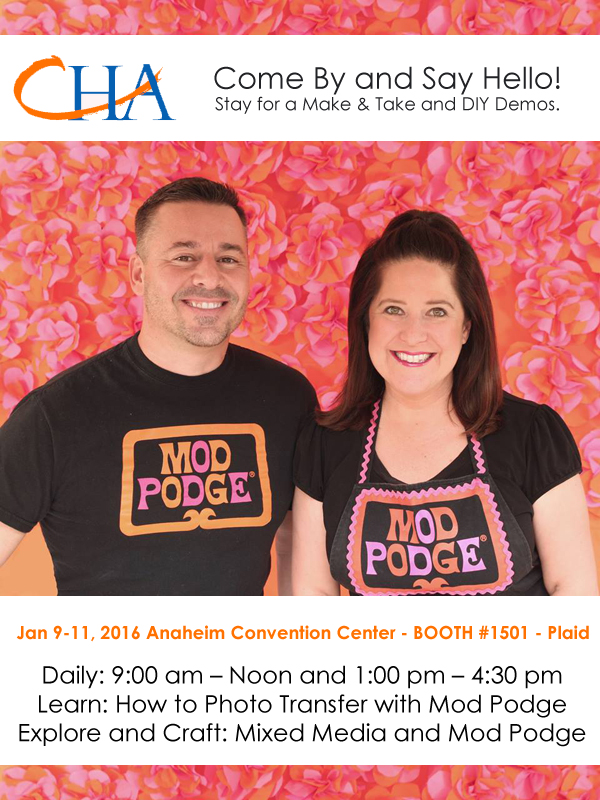 CHA is just a few days away and we are busy little bees behind the scenes. Every year, I ask myself….. "why oh why is CHA so close to the holidays?" I guess it is full steam ahead. For those of you who are attending we have lots of fun activities going on in the Plaid booth. Booth #1501.
Steve and I will be teaching how to photo transfer with Mod Podge and we have lots of mixed media projects with Fabric and Ultra Matte Chalk Mod Podge.
Lots of fun things are happening with FolkArt too!  Barb Blair from Knack Studios will be showcasing the new MILK Paint and Andy Jones will be demoing all the new paint finishes. You are gonna LOVE them! Rachel Faucett from Handmade Charlotte will also be showcasing handcraft ideas.
Each day we will have tons of giveaways and make and takes. If you are attending be sure to pop by and say hi!
xoxo Cathie and Steve
(Visited 165 times, 1 visits today)