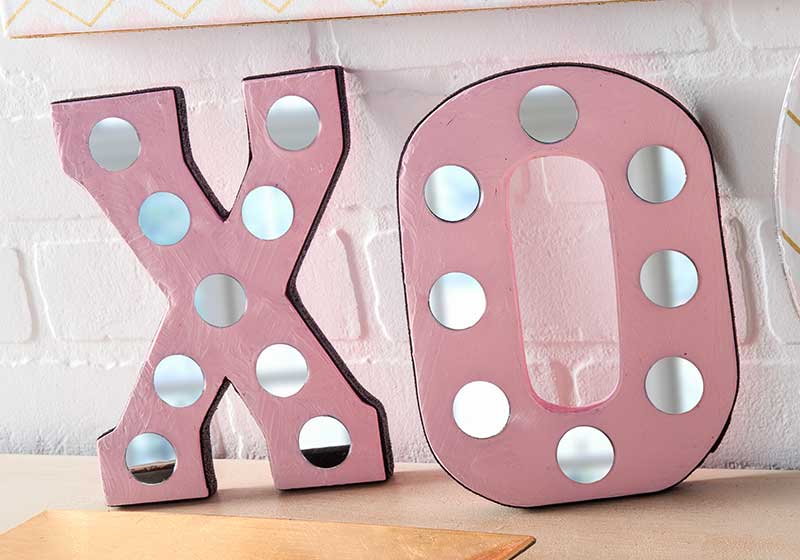 Make Faux Marquee Letters with mirrors instead of lights!  Using Collage Clay makes it a snap!
What you need:
Mod Podge ® Collage Clay – Strawberry Pink
FolkArt ® Acrylic Colors – Baby Pink, 2 oz.
Paintbrush
Wood letter "X"
Wood letter "O"
Plastic knife
1" Round mirrors
Hot glue
Black sparkle ribbon
Instructions:
1. Paint the sides of the X and O with baby pink paint. Allow to dry.
2. Apply a 1/4" layer of Collage Clay to the top of the letters using the flat side of a plastic knife.
3. Evenly embed the round mirrors into the Collage Clay by gently pressing them into the clay. Allow to dry.
4. Hot glue sparkle ribbon around the outer edges of the letters.
Tip: Add texture to your Collage Clay by spreading the clay in one direction and then spread the clay in the opposite direction.
(Visited 305 times, 1 visits today)