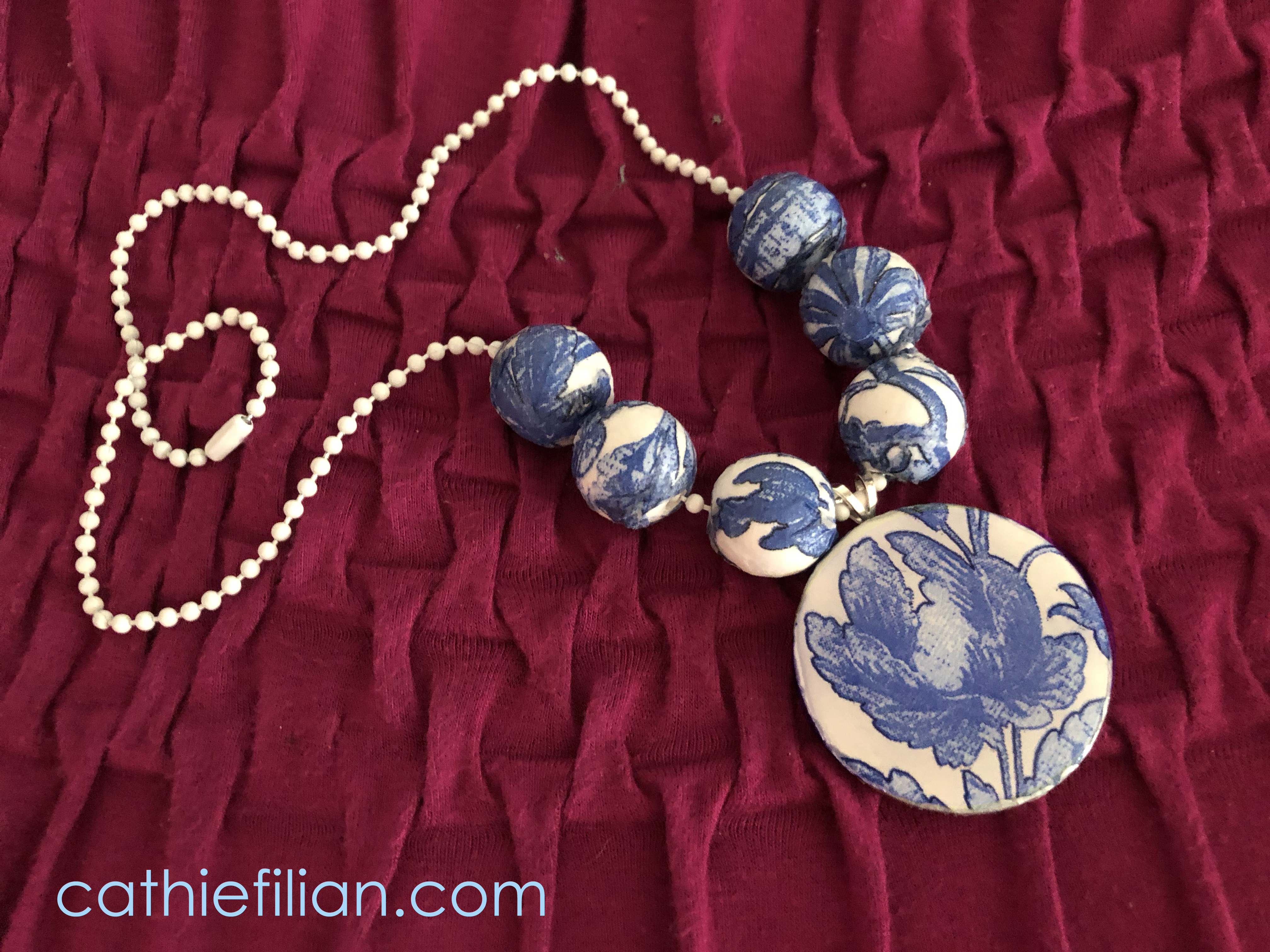 I'm so excited to share this 15 minute craft for Wood Craft Lightning. Pop by Country Chic Cottage, 30 Minute Crafts and Pet Scribbles all week long to see tons of bloggers who are participating.
I have been loving all the necklaces and mosaics made with broken china plates so I decided to create a faux version using printed necklaces, a wood disk, wood beads, Mod Podge and ball chain. This project is super simple and can be whipped up super fast.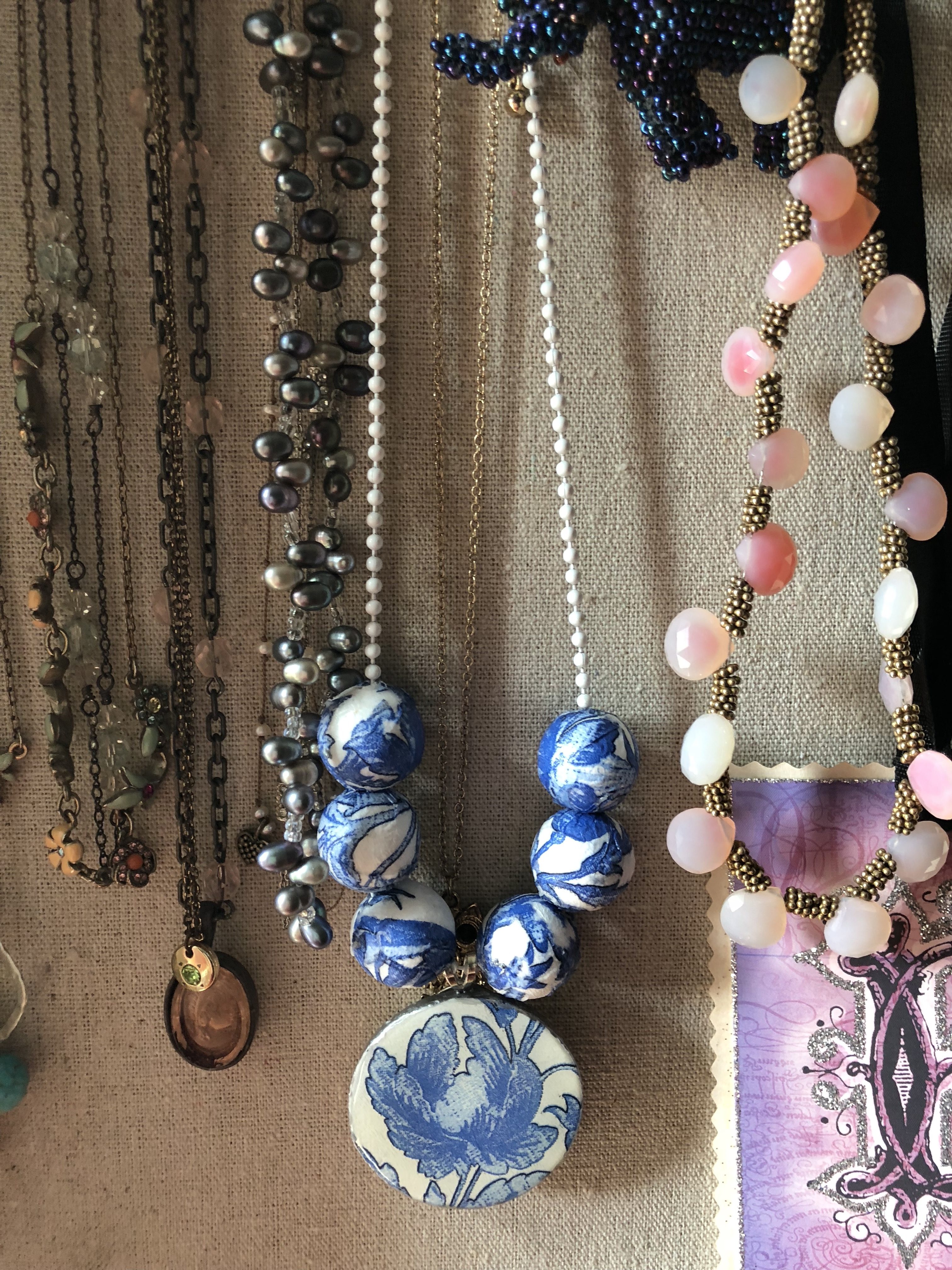 I can't wait to wear this beauty!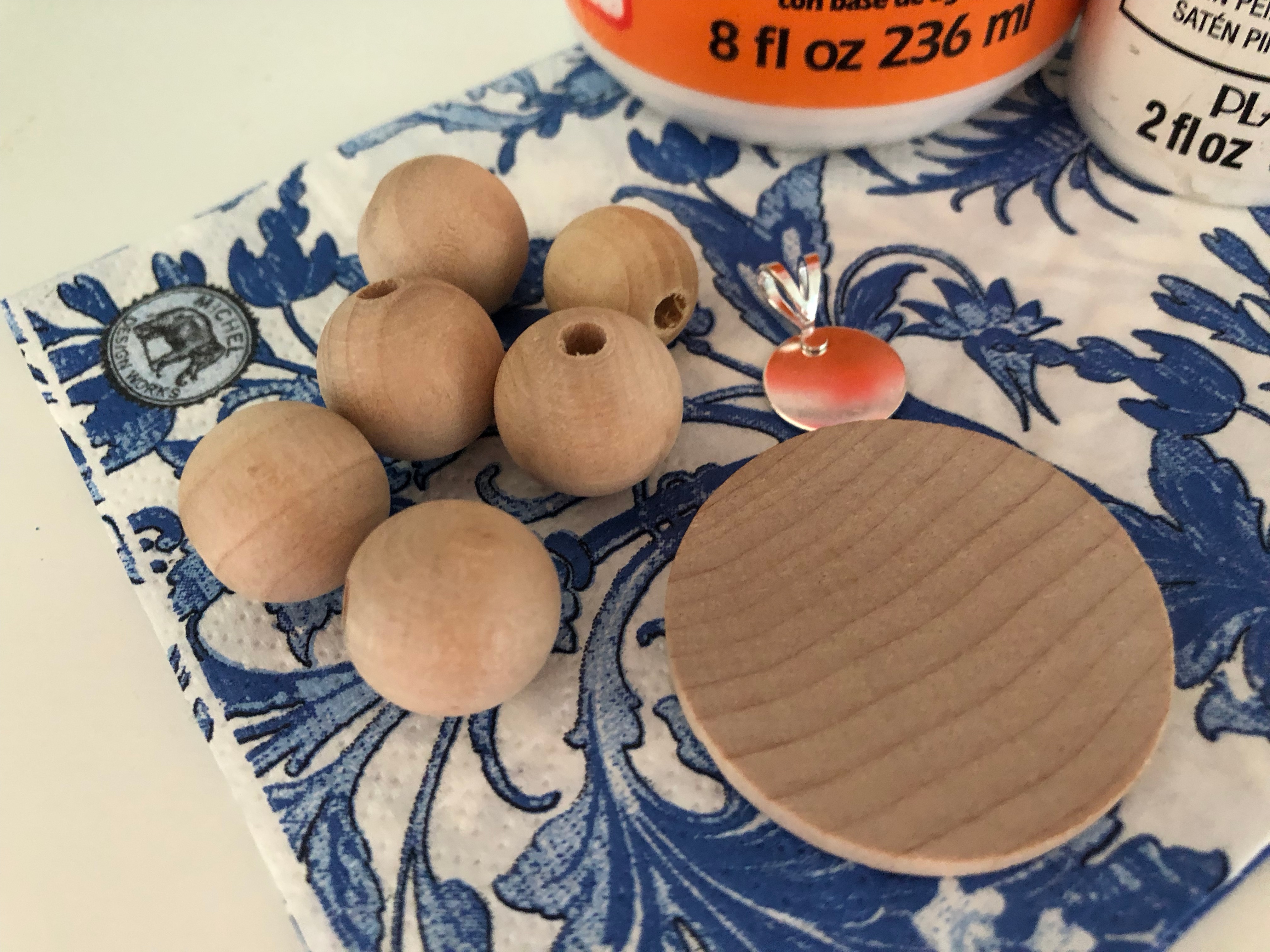 I'm using a wood disk, 6 wood beads, Mod Podge, blue Chain printed napkin, white FolkArt paint, Silver FolkArt paint, Mod Podge Satin, Mod Podge Dimensional Magic, E6000 Glue, and Ball Chain.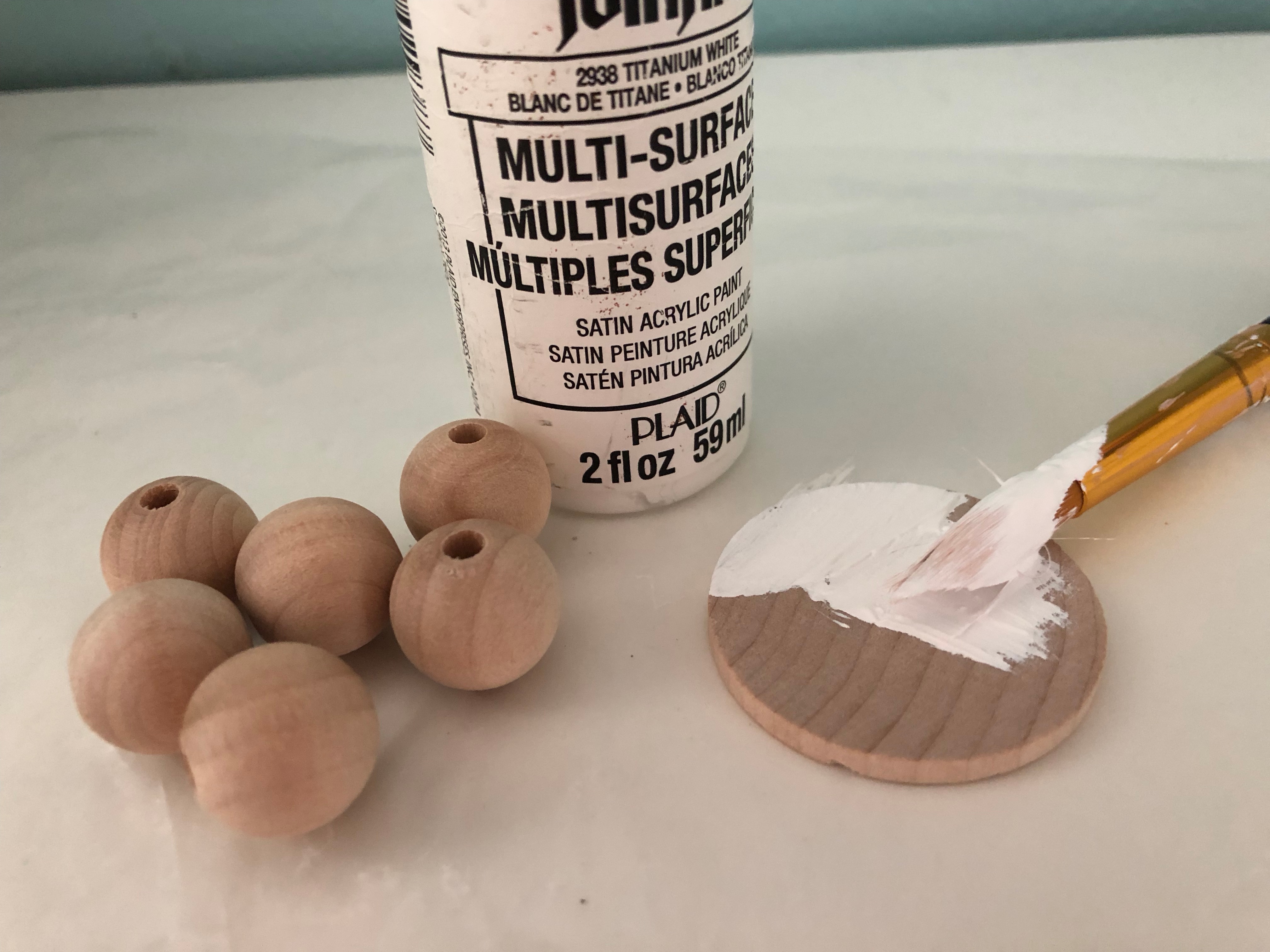 First, paint your wood disk and beads white. I did two coats.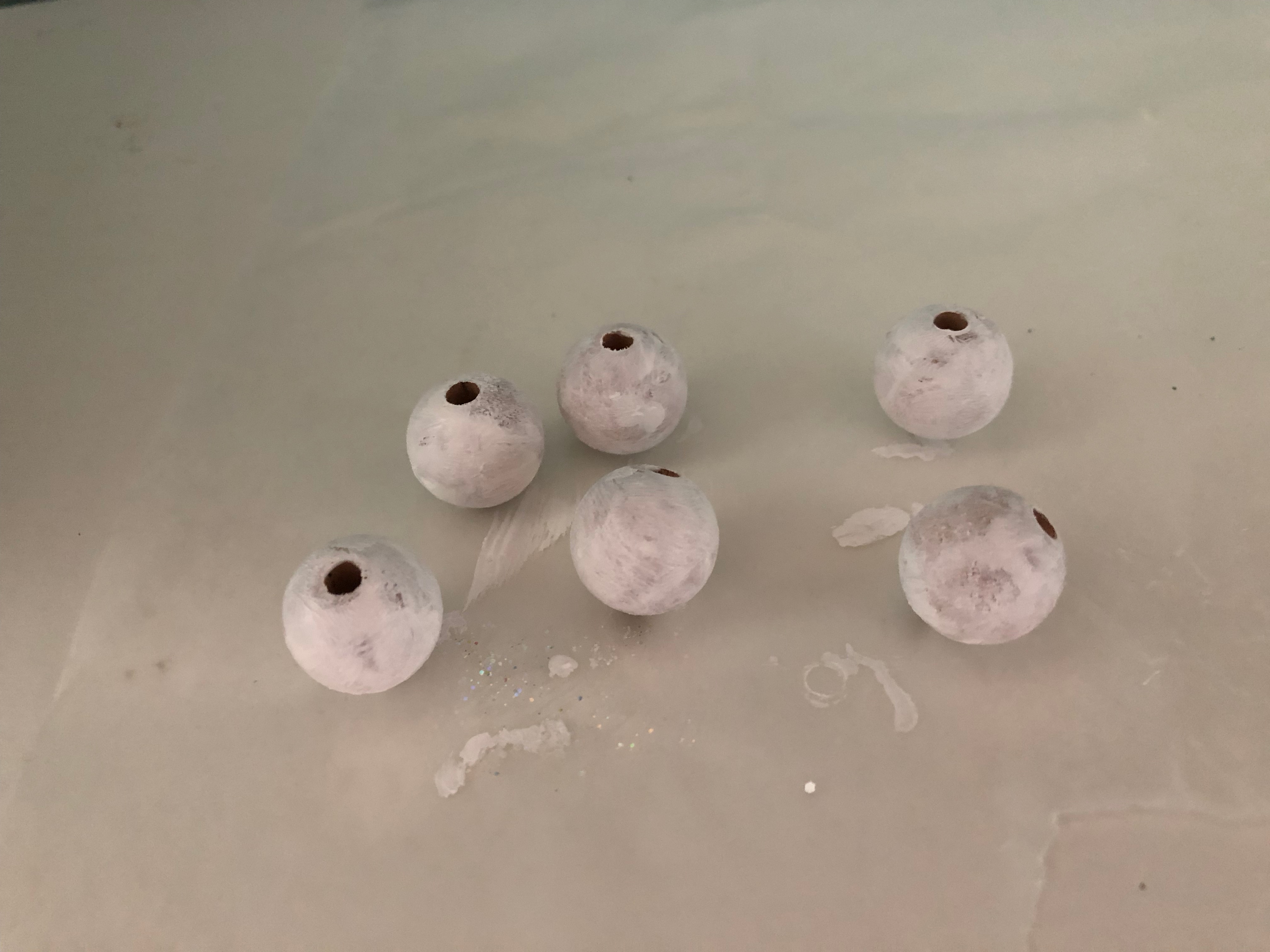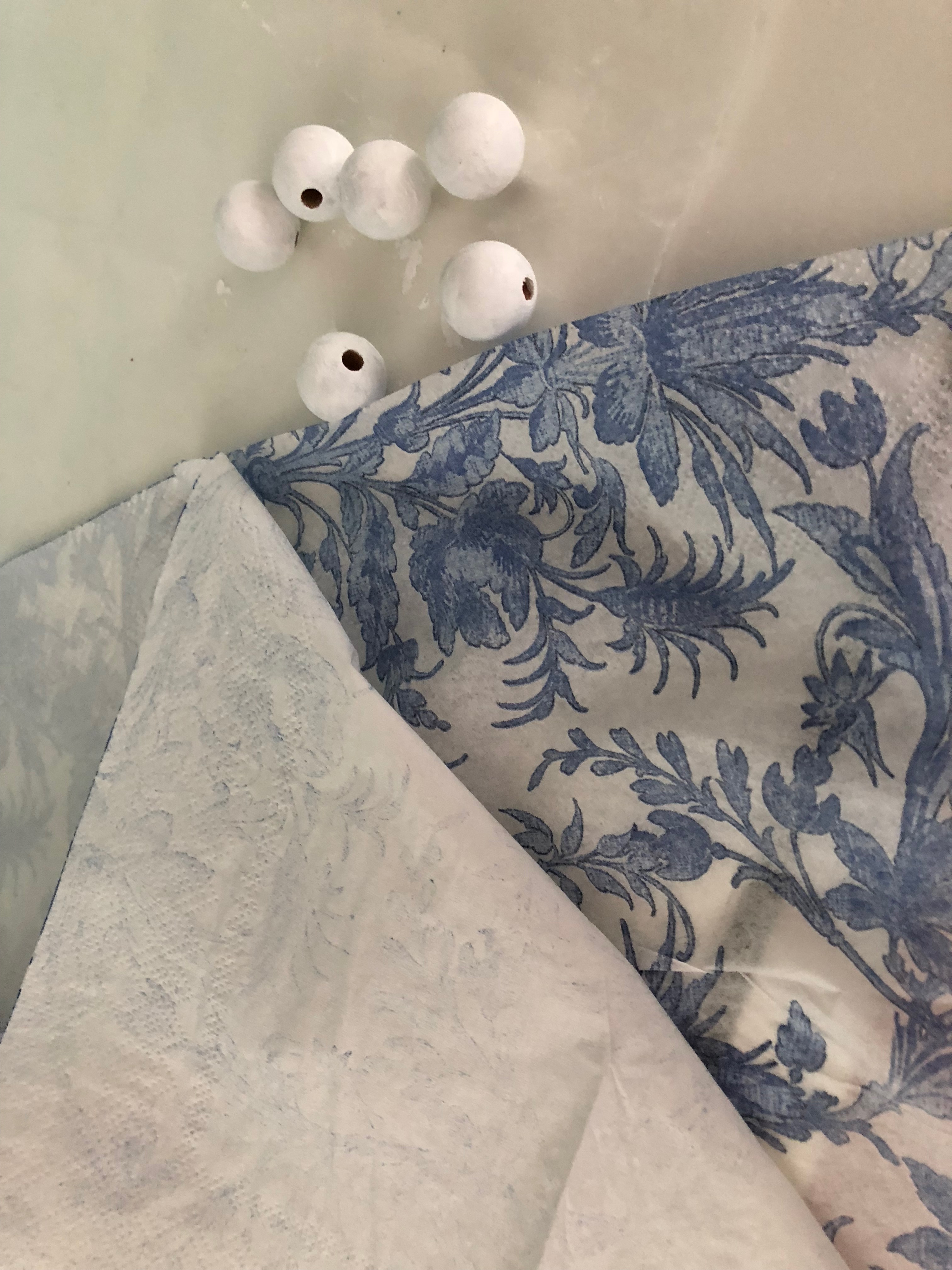 Separate the layers of the napkins. You will only be working the top printed layer.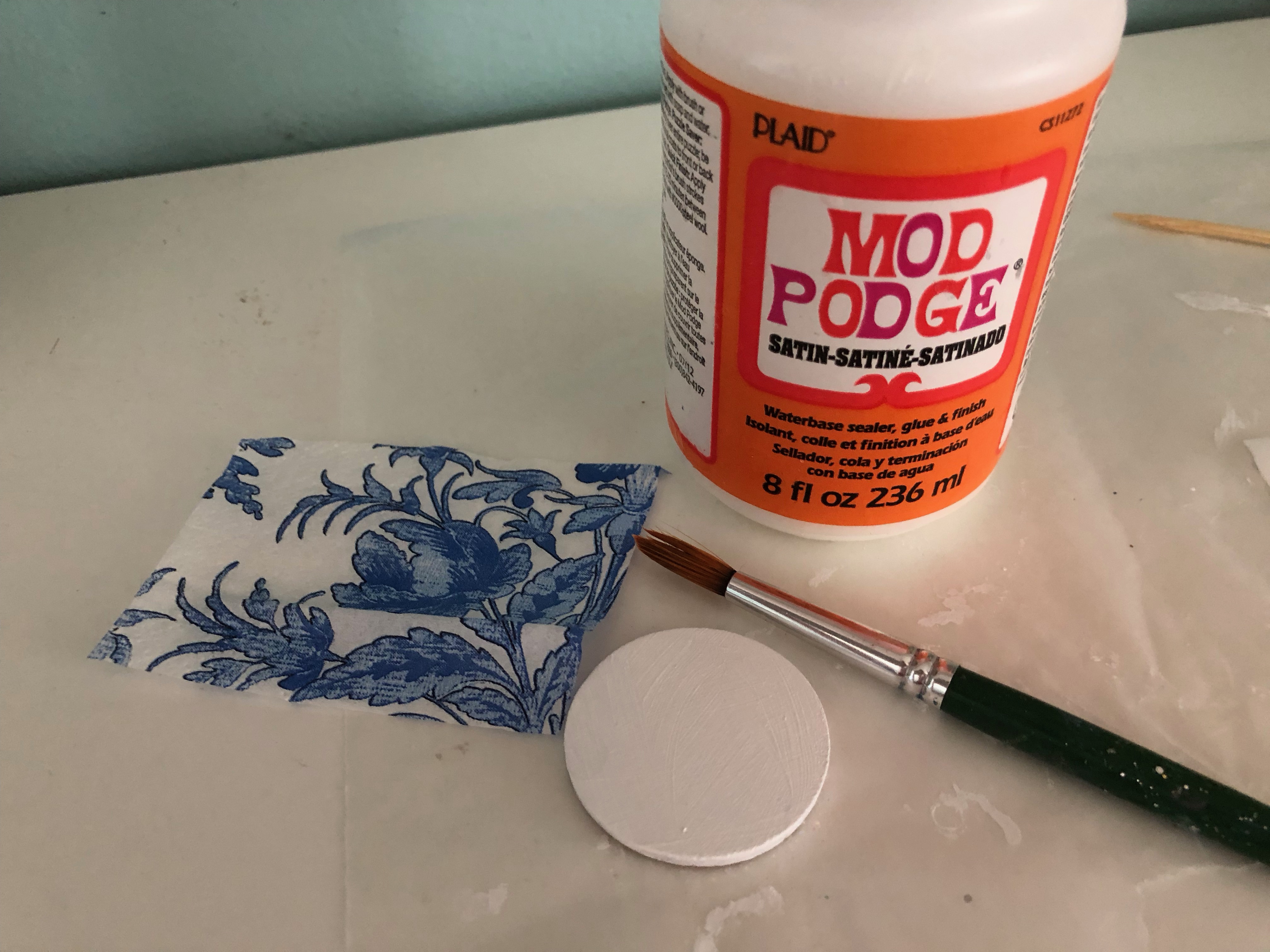 Coat the wood disk with a layer of Mod Podge.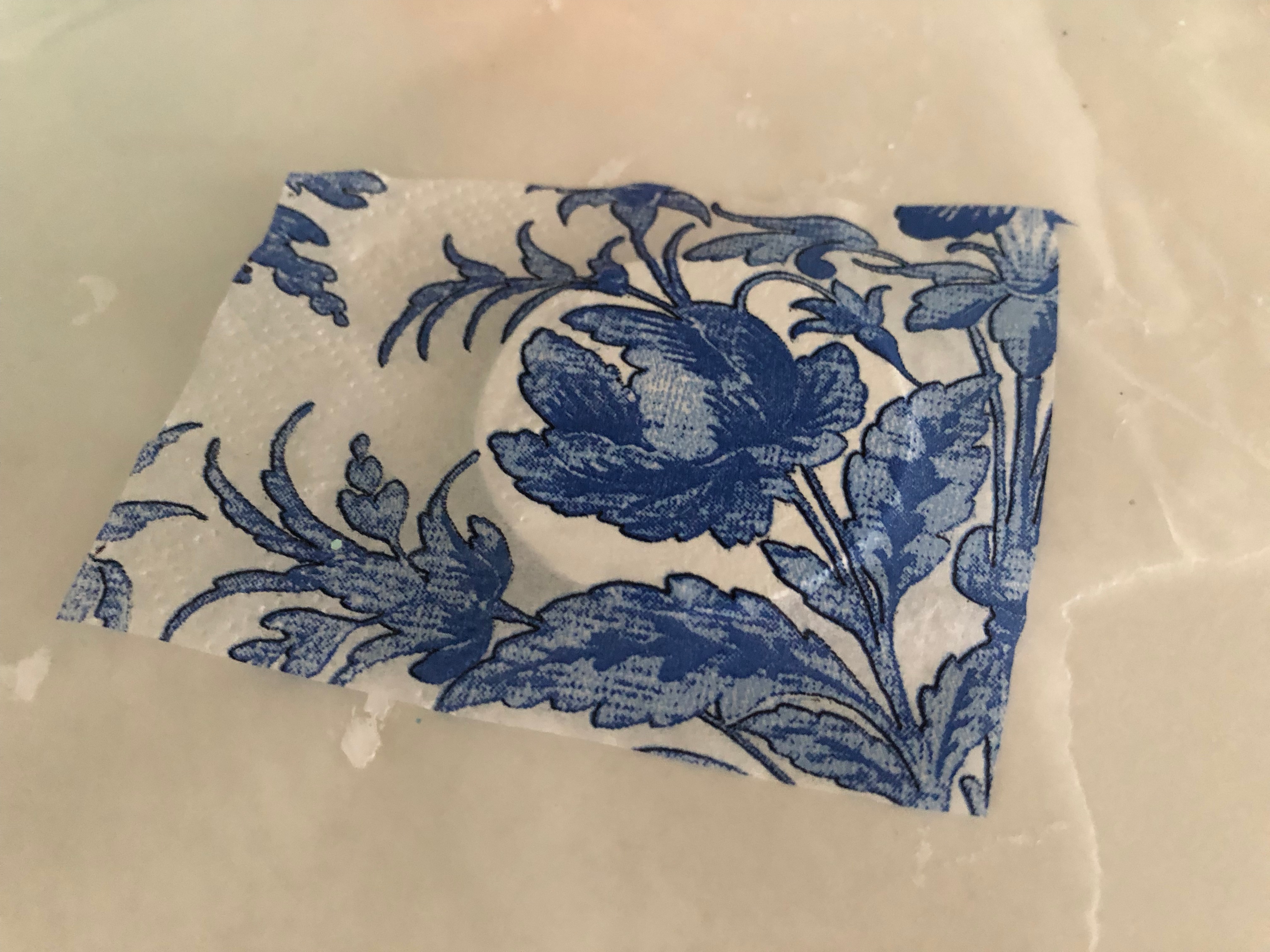 Place a piece of the napkin on top of the Mod Podged wood disk. Smooth with your fingers.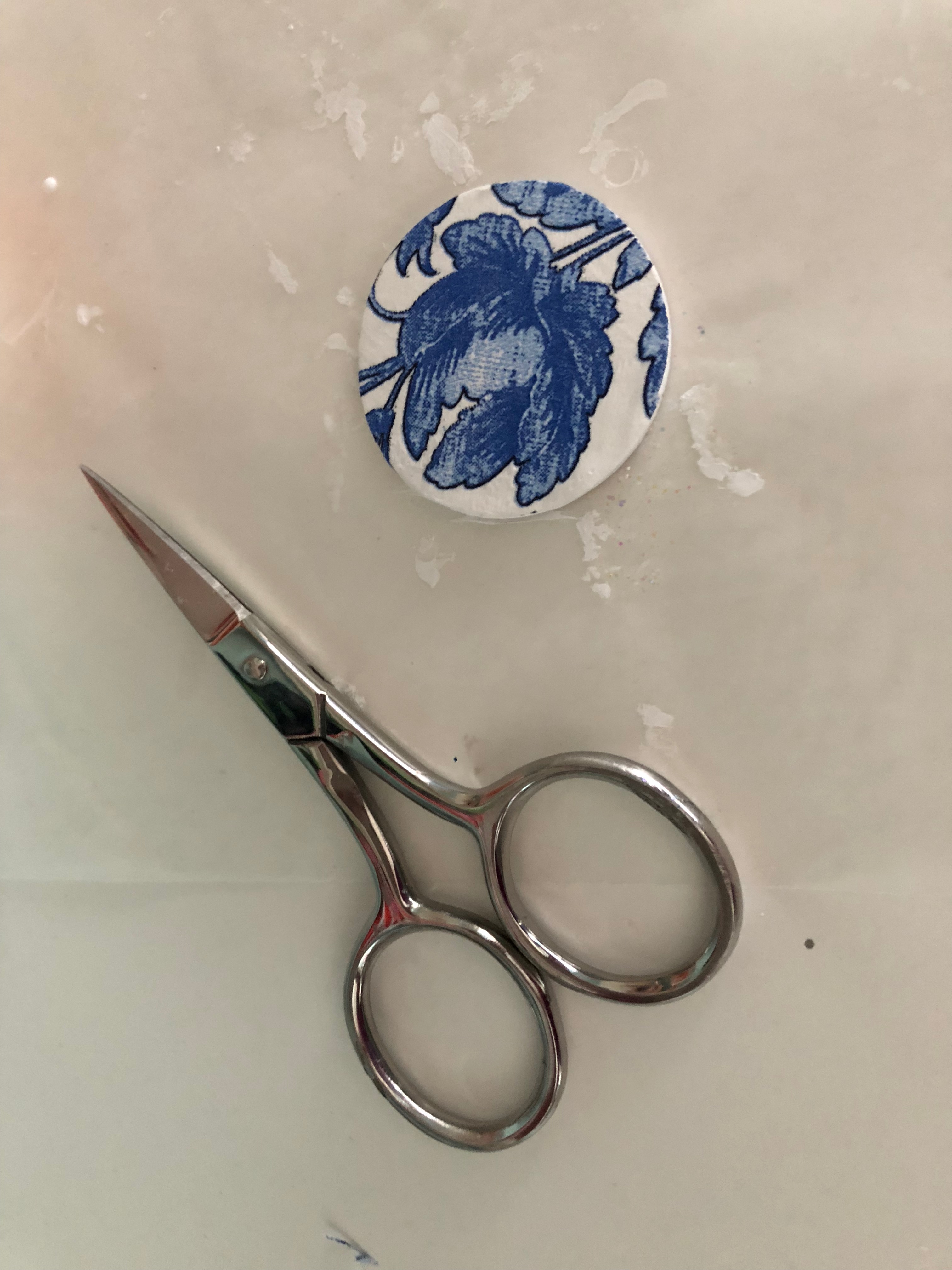 Once dry, use detail scissors to trim around the outer edge. Top coat with a layer of Mod Podge.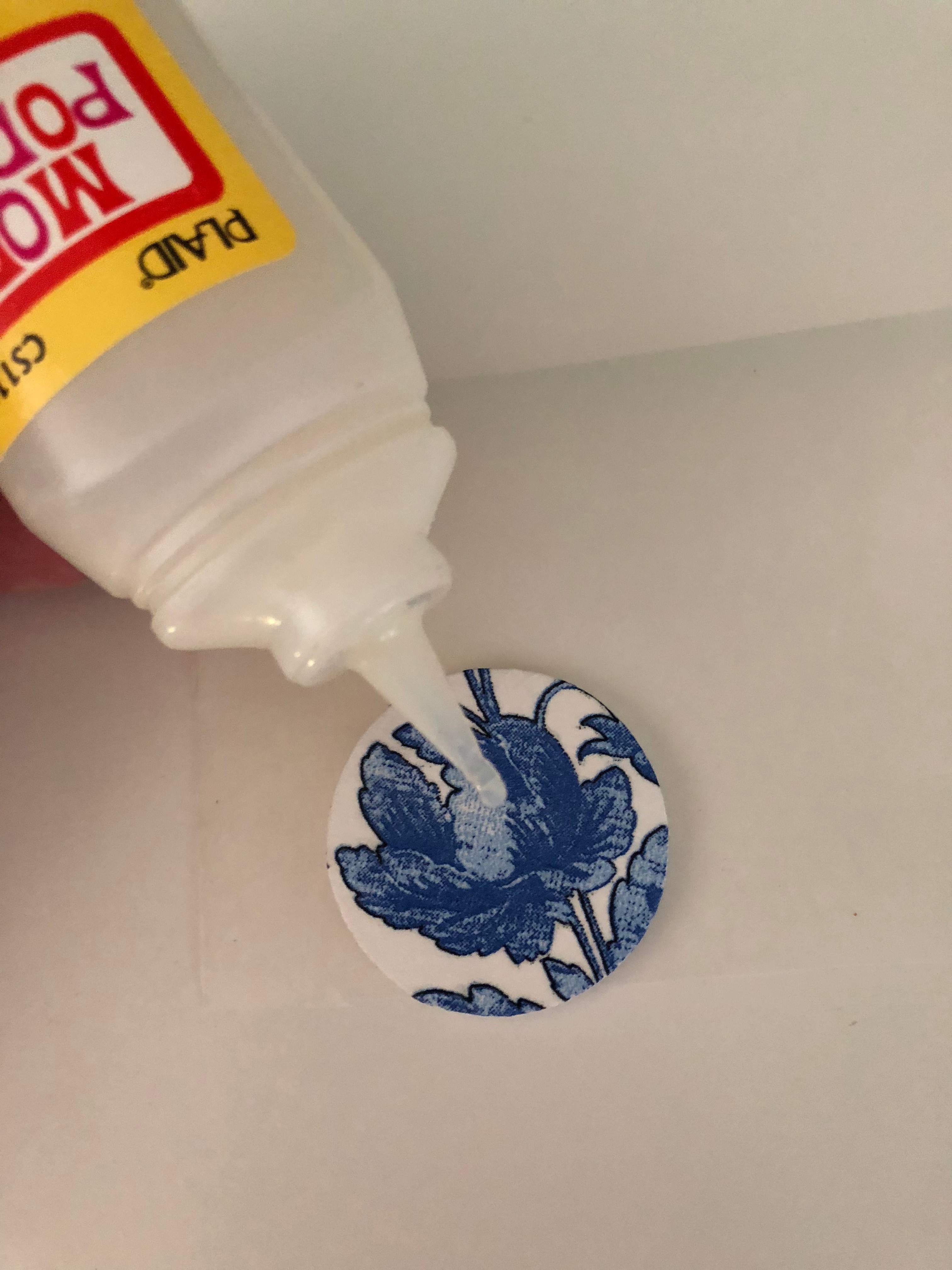 Top coat with a layer of Dimensional Magic by Mod Podge. This creates a glassy finish.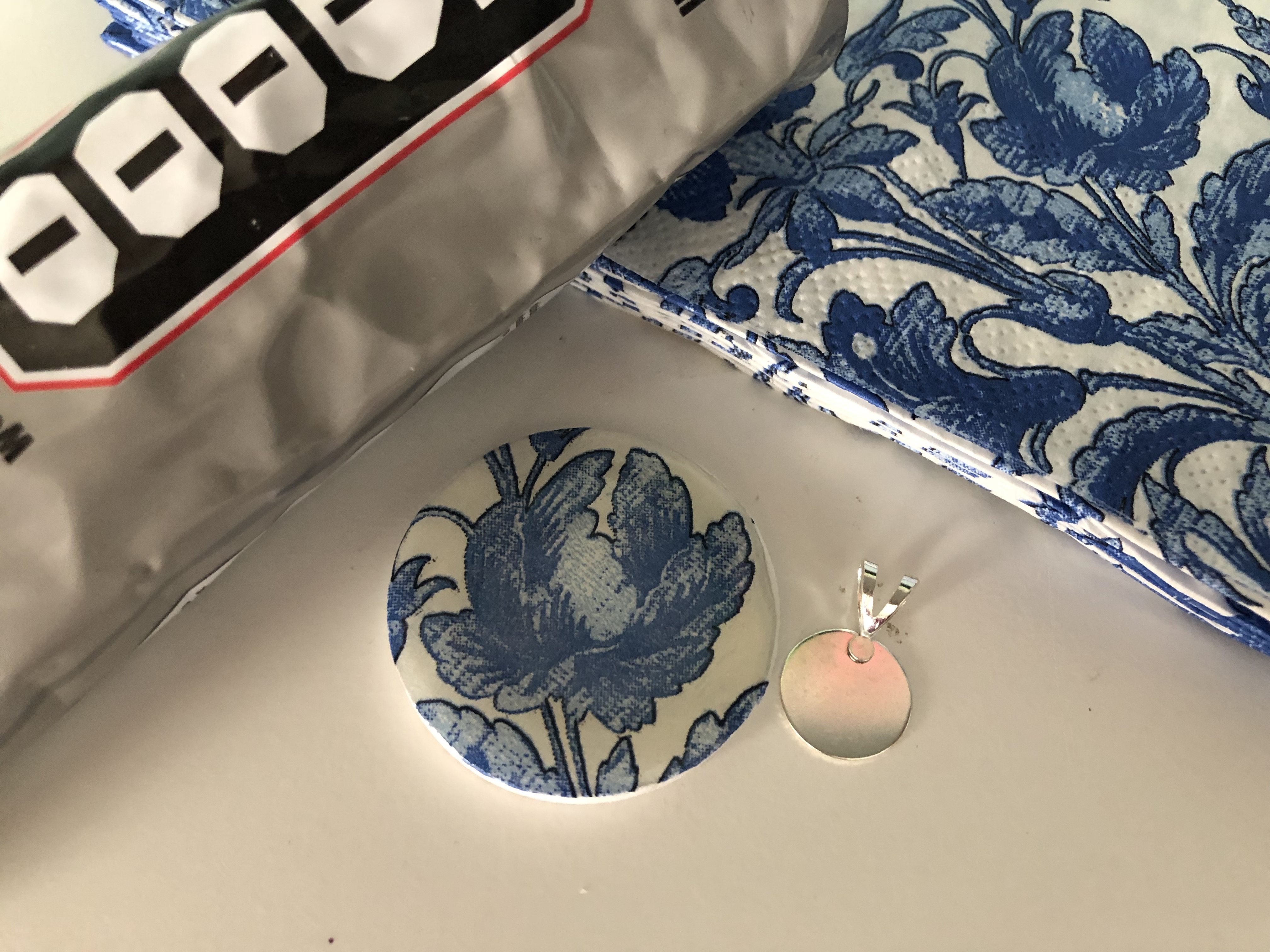 Glue a bail to the back using E6000 Glue.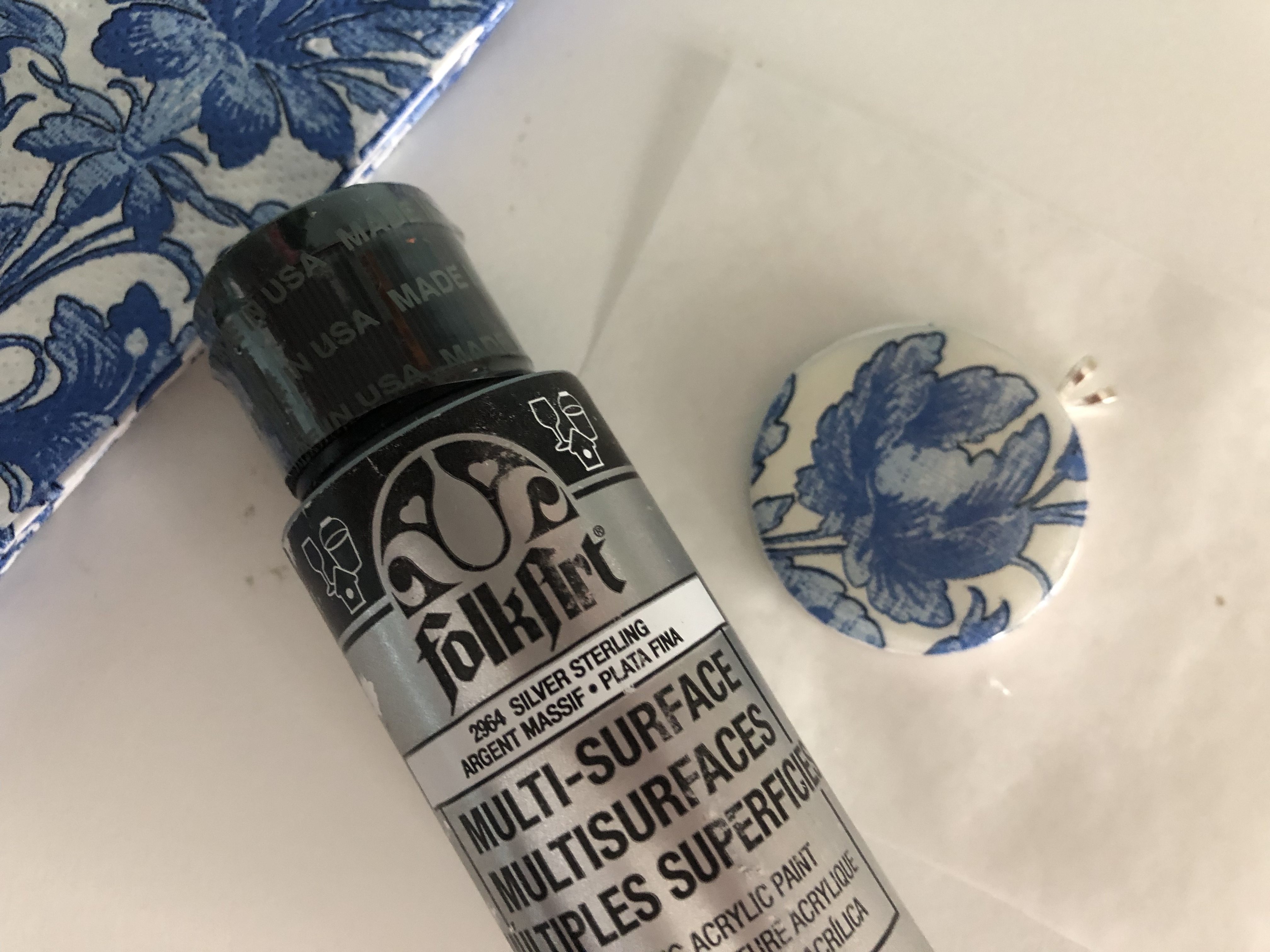 I used silver paint to edge around the wood disk. You could use glitter or a paint pen too.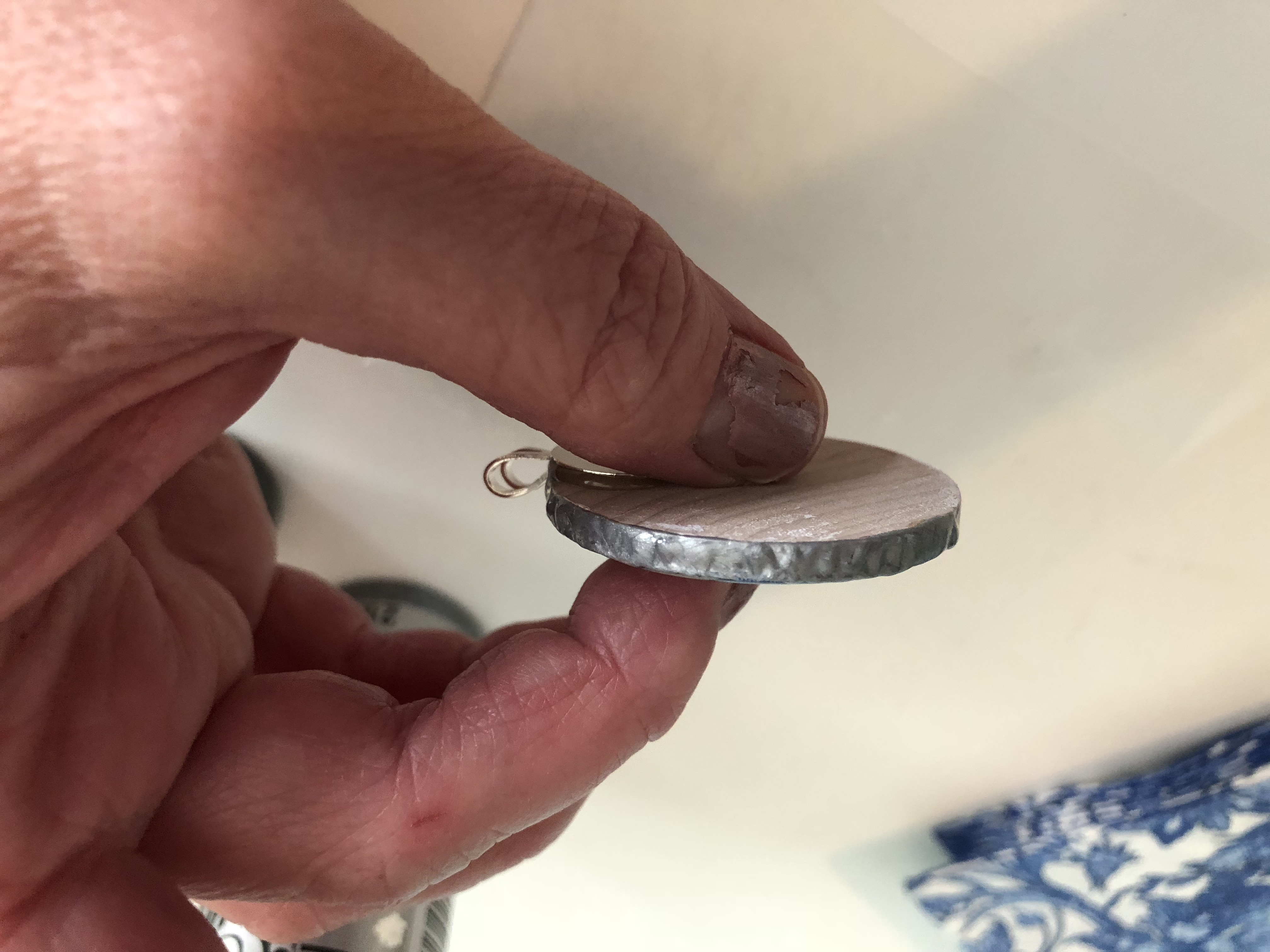 I didn't brush the paint on…. I tapped it to create a metal look.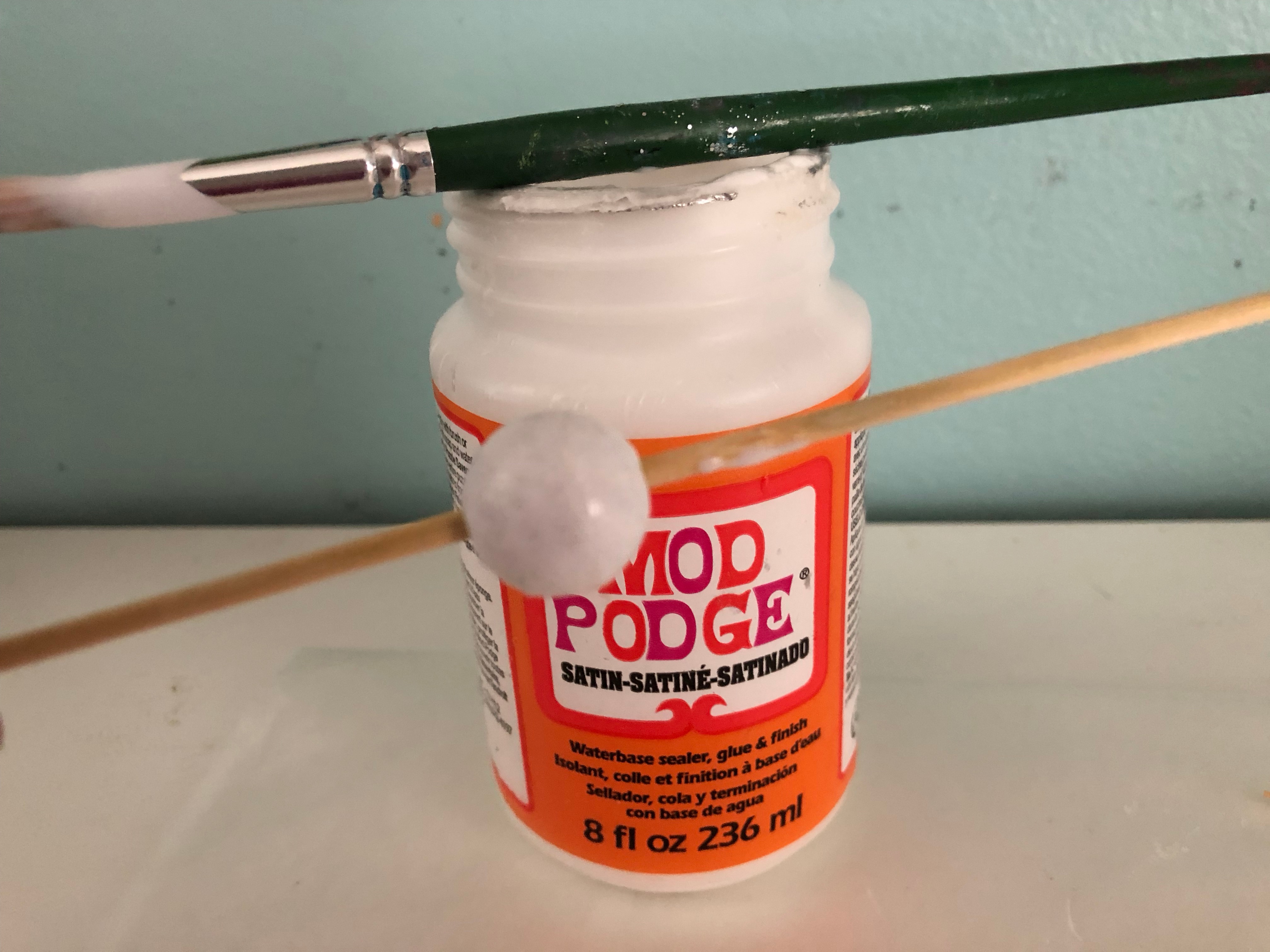 Add a bead to a skewer and paint it with Mod Podge Satin.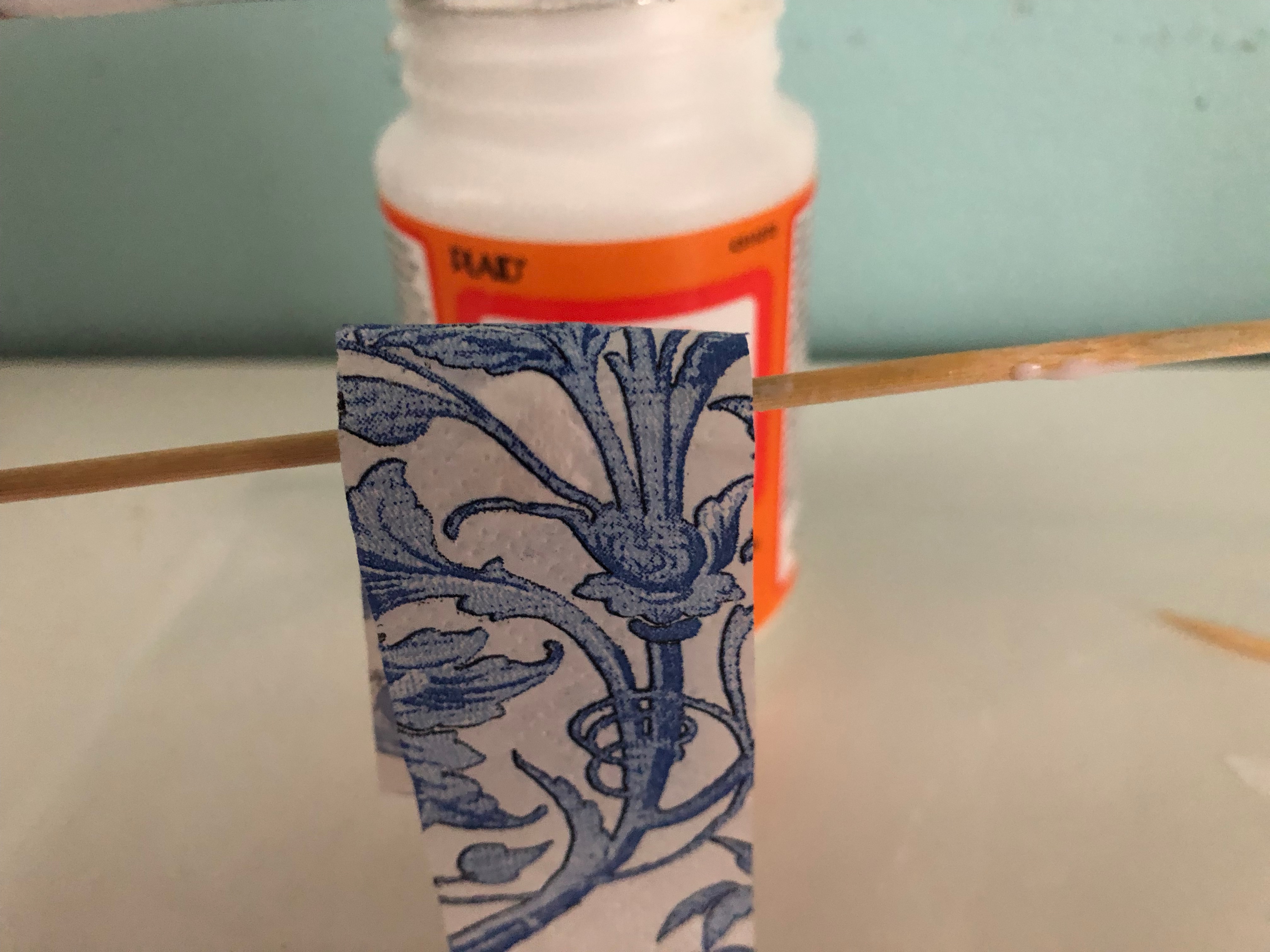 Drap a strip of paper over the bead. Wrap, press and trim the seam. Allow to sry for a few moments.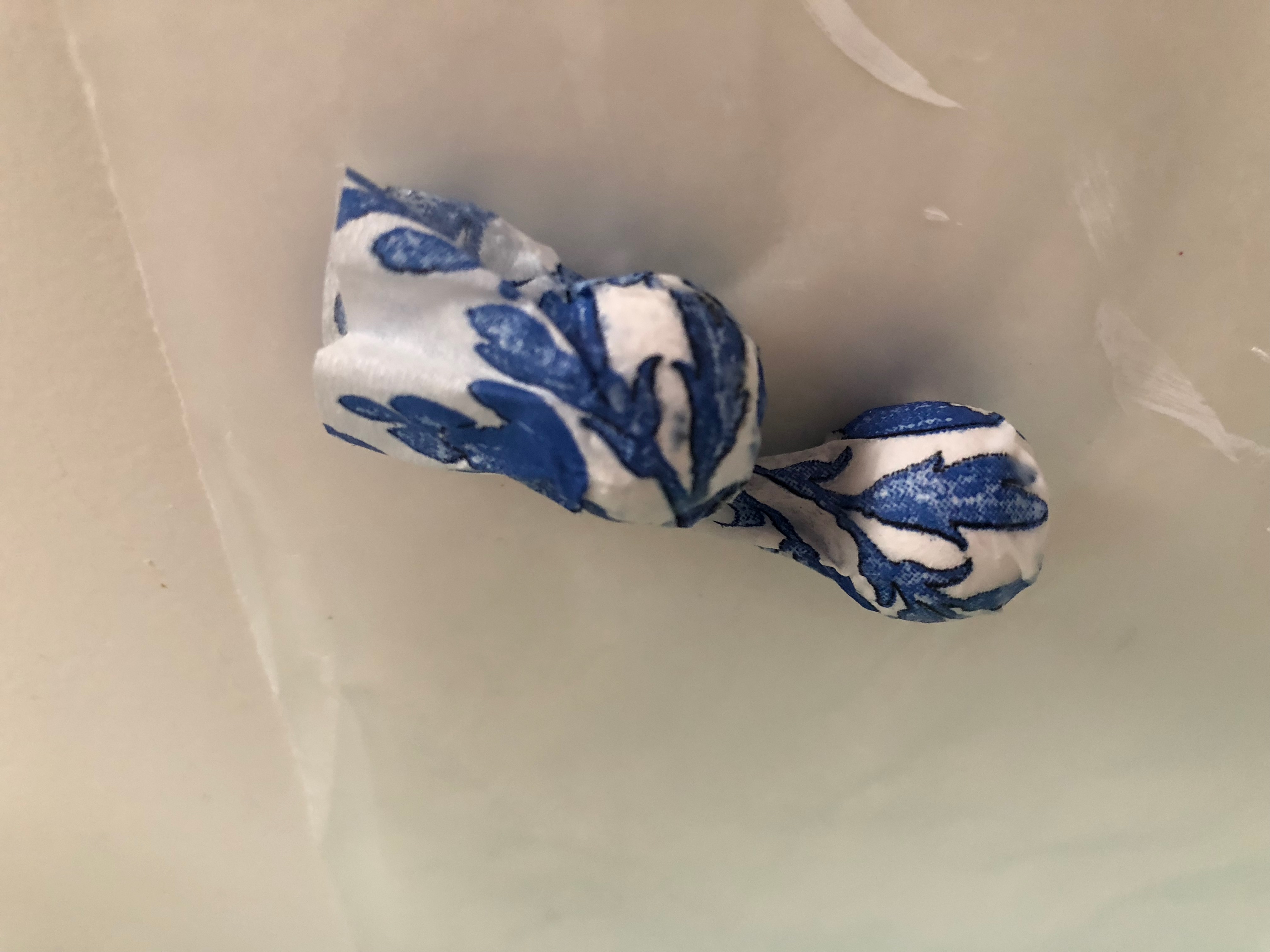 Working on one end at a time, trim and glue with Mod Podge. Poke the hole with the skewer. Repeat on the other side.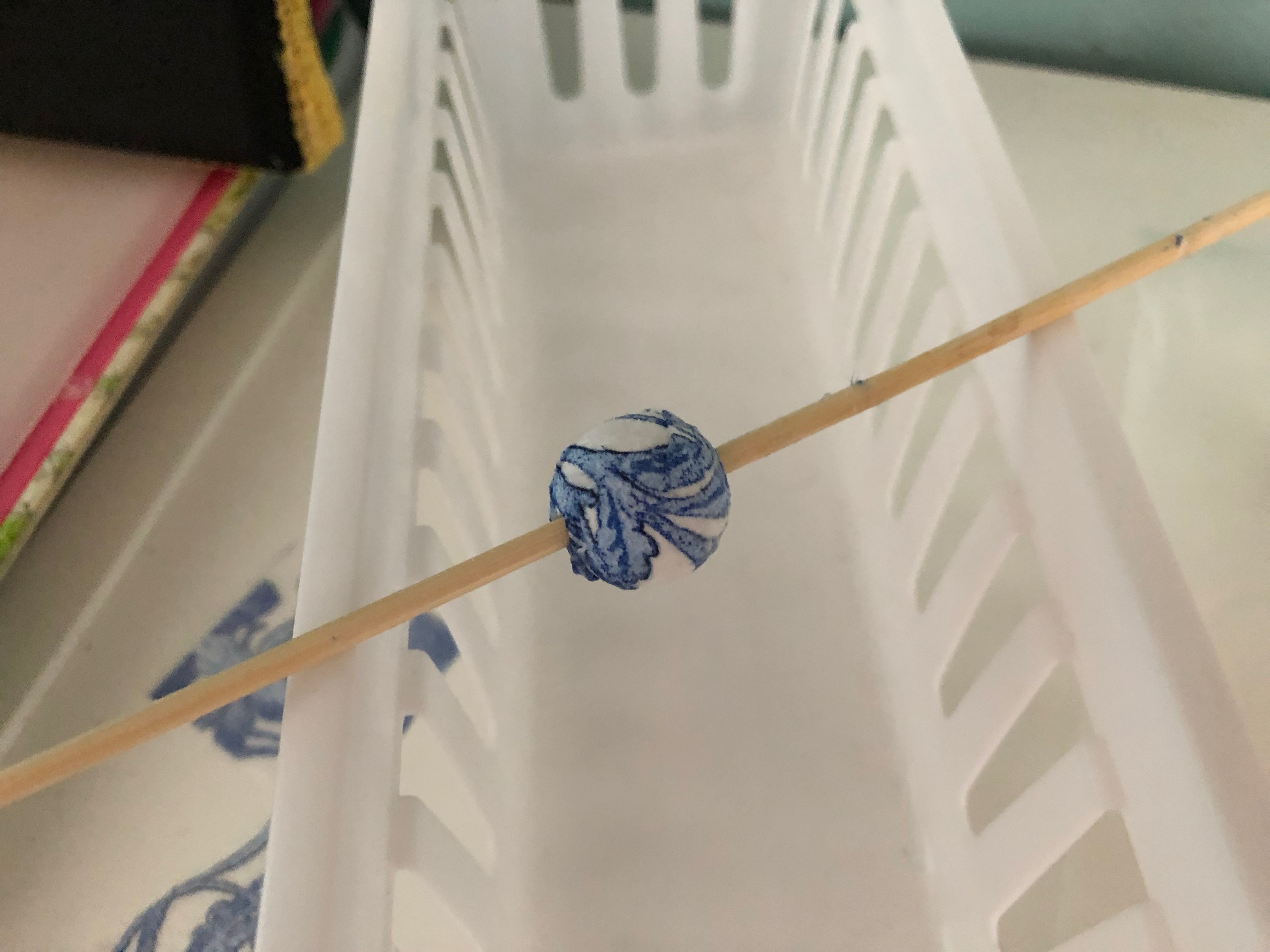 I use a storage bin as a dry rack.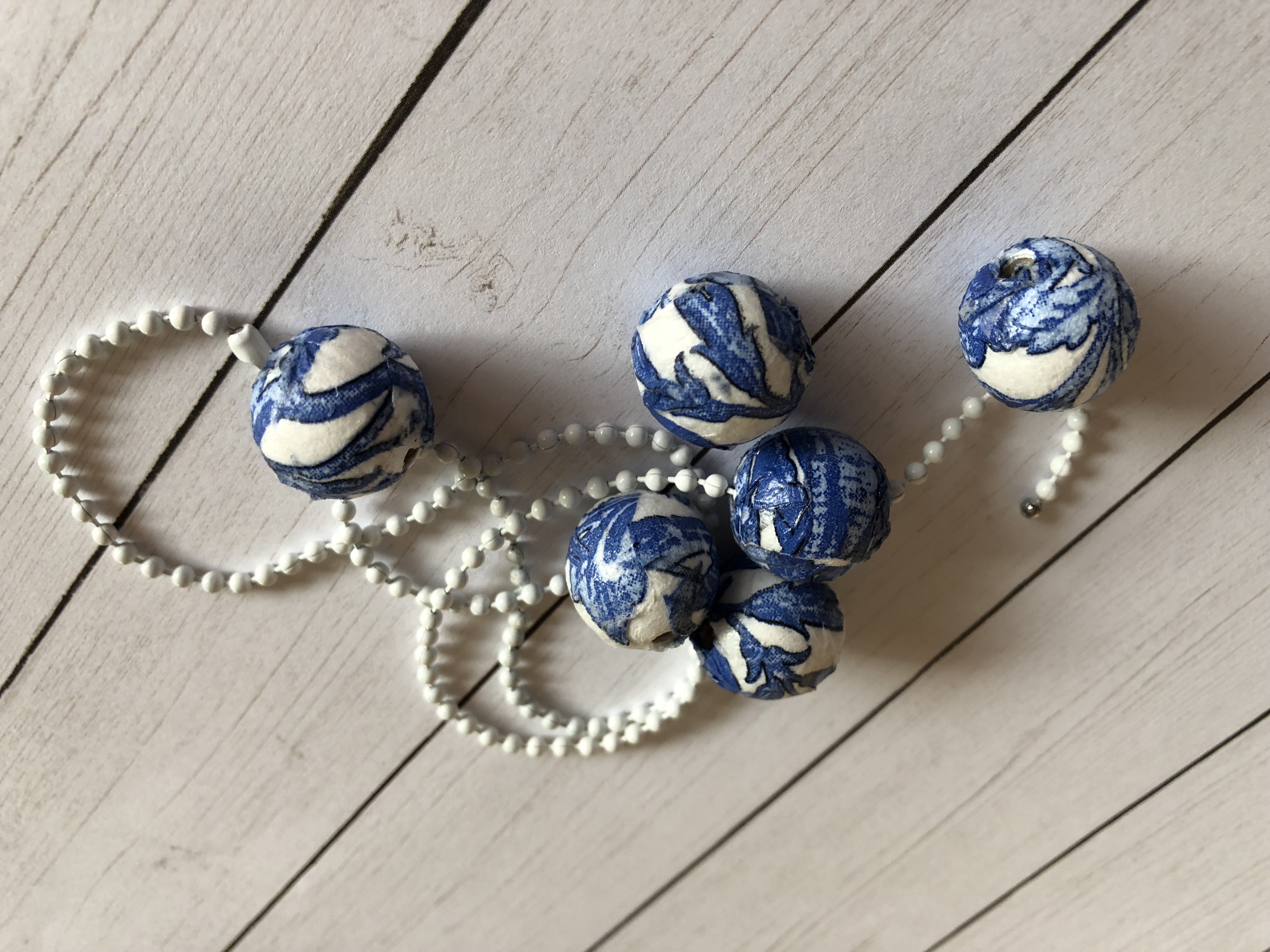 I'm using ball chain in white. You could use this pendant and beads for a more elaborate design too.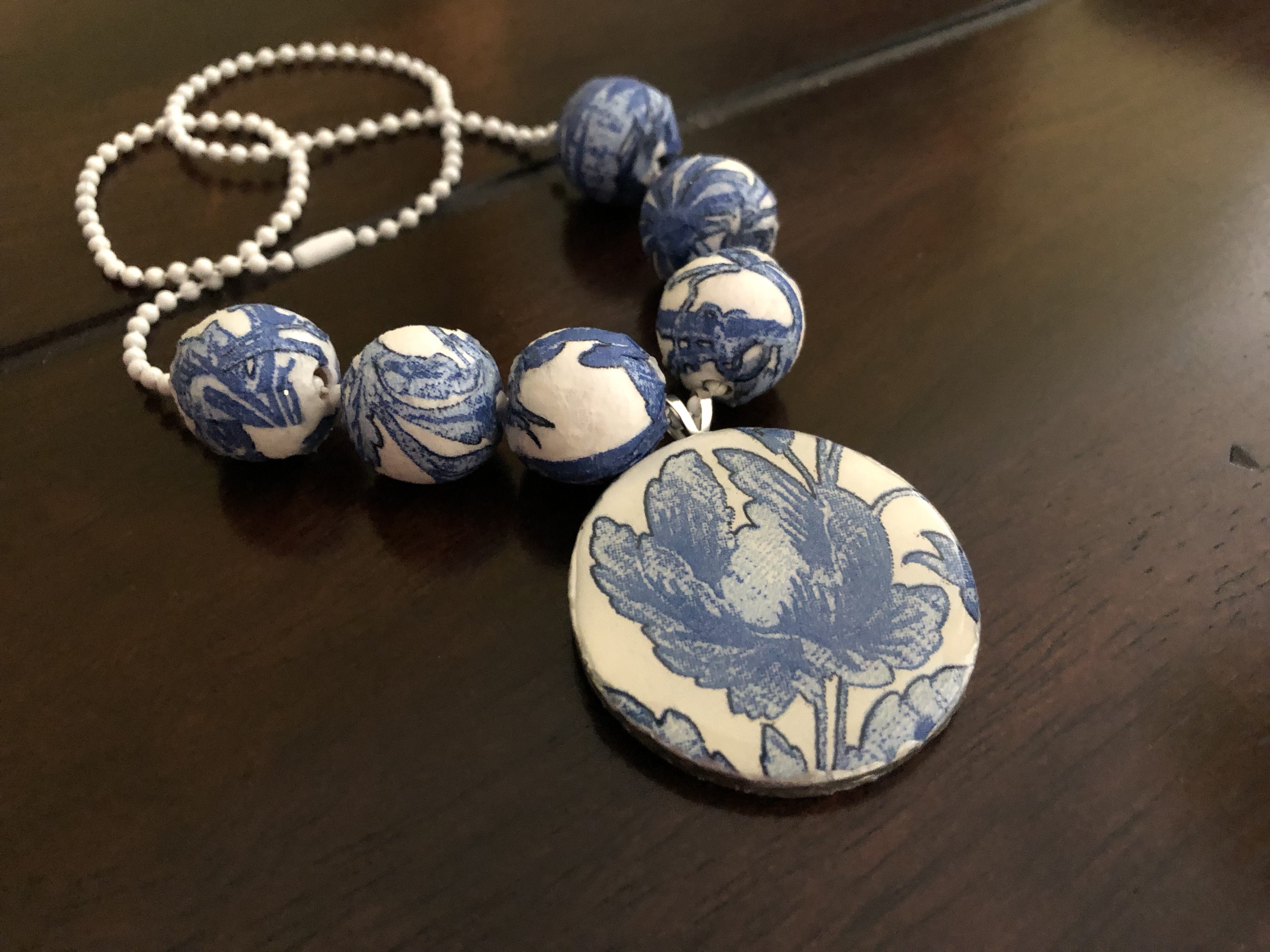 Thread the beads and broken china pendant onto the ball chain.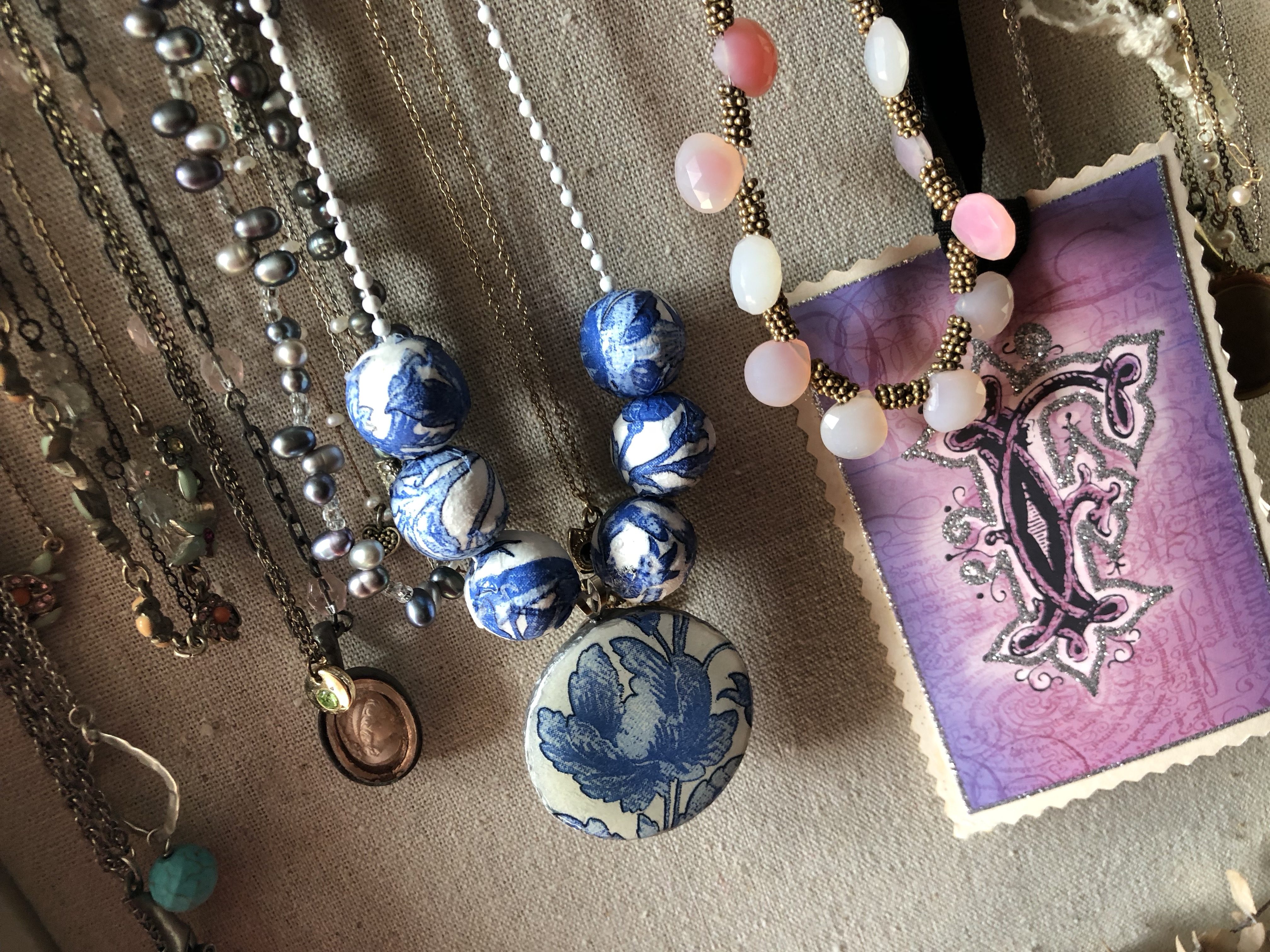 I'm ready to make an outfit!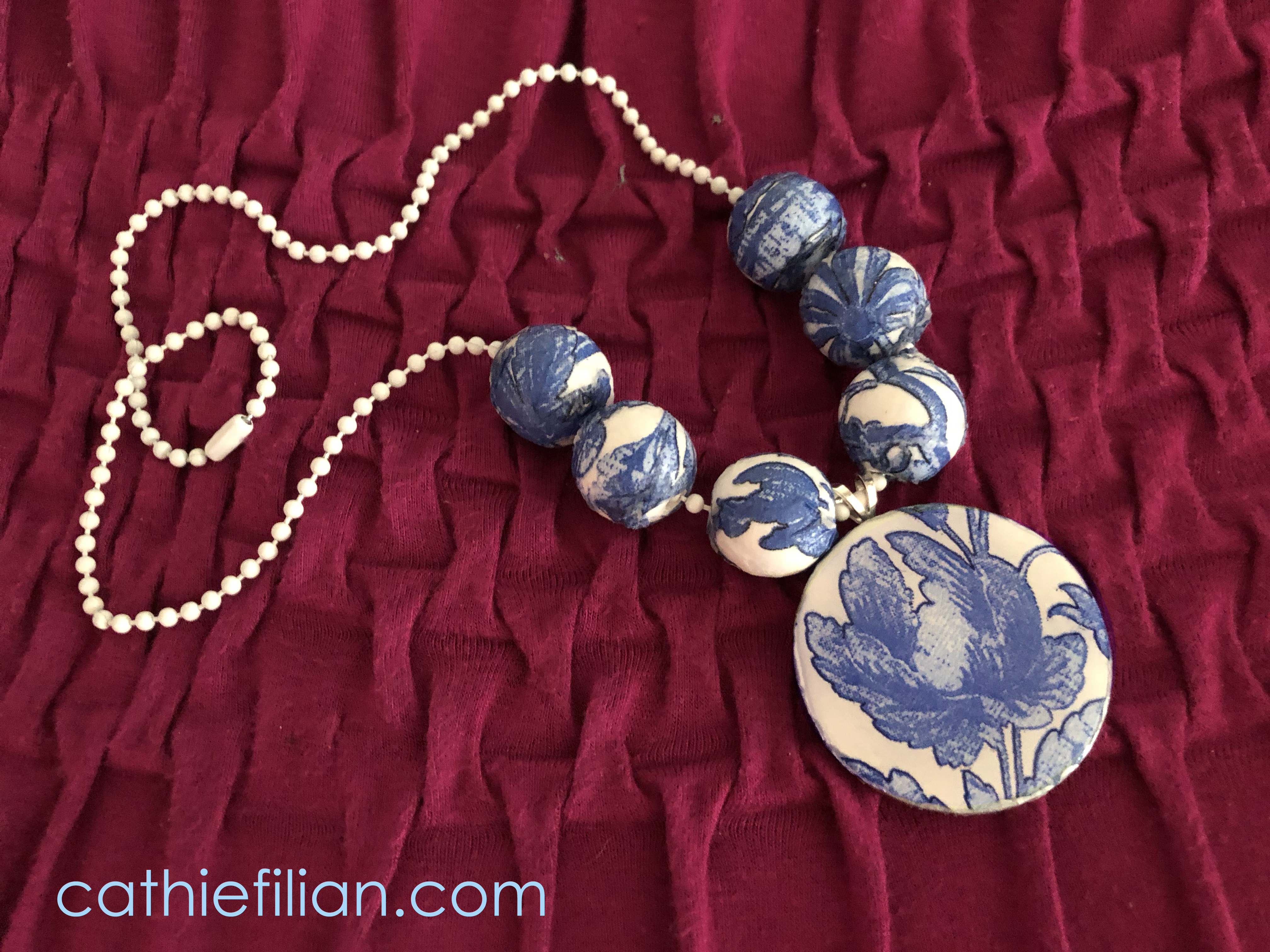 Napkins: Remember to always separate the plys. You will only be working with the 1 printed ply. For more tips and tricks check out the videos below.
NAPKIN DECOPUAPE TIPS:
Join the FUN! I know that I will be checking out all the awesome wood projects.  Country Chic Cottage, 30 Minute Crafts and Pet Scribbles are sharing this project and lots more under 15 min wood projects.  Check out the Wood Craft Lightning.
MORE MORE MORE
Napkin Decoupage on a Patio Table: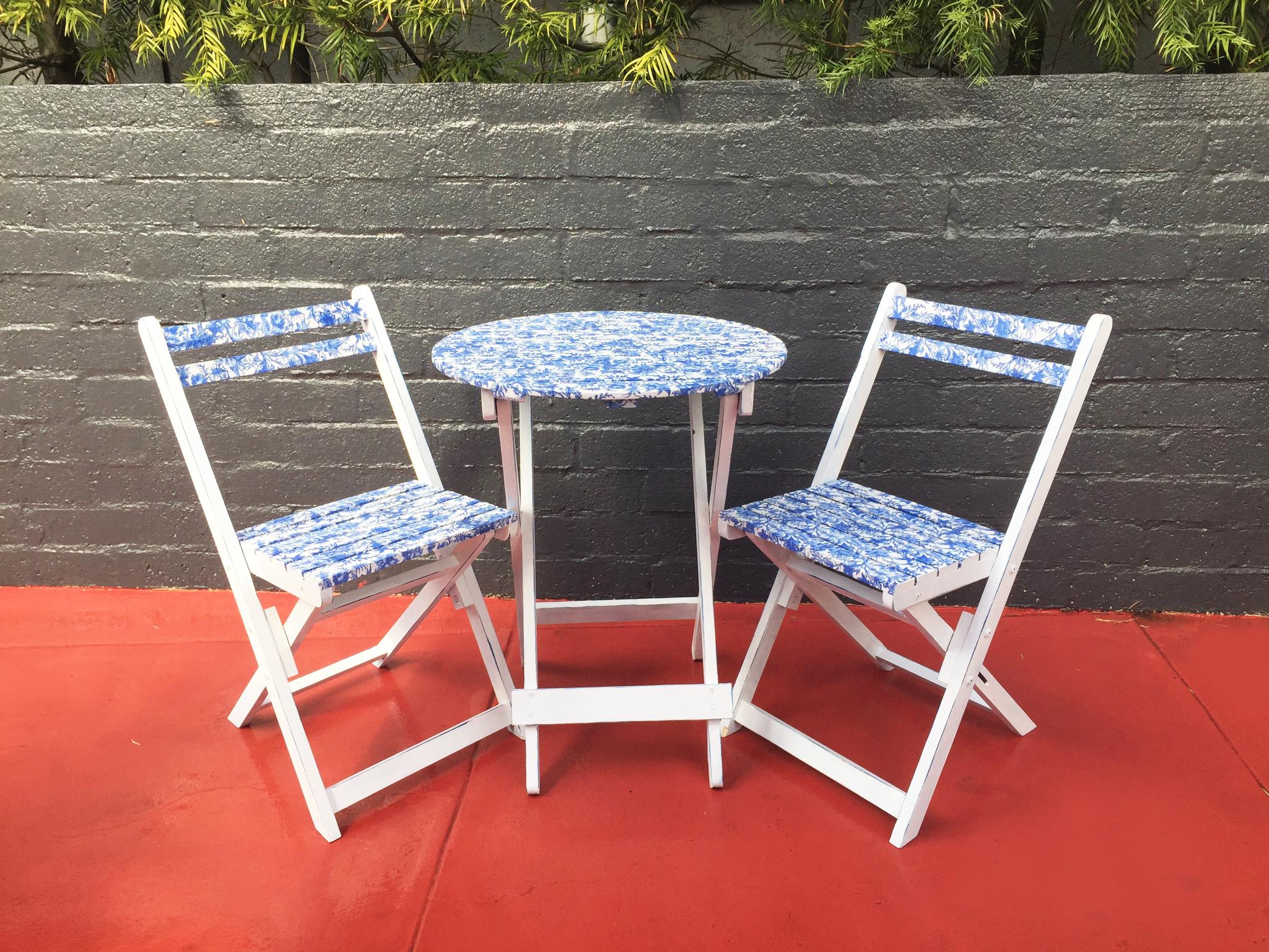 Napkin Decoupage on Dollar Store Vases: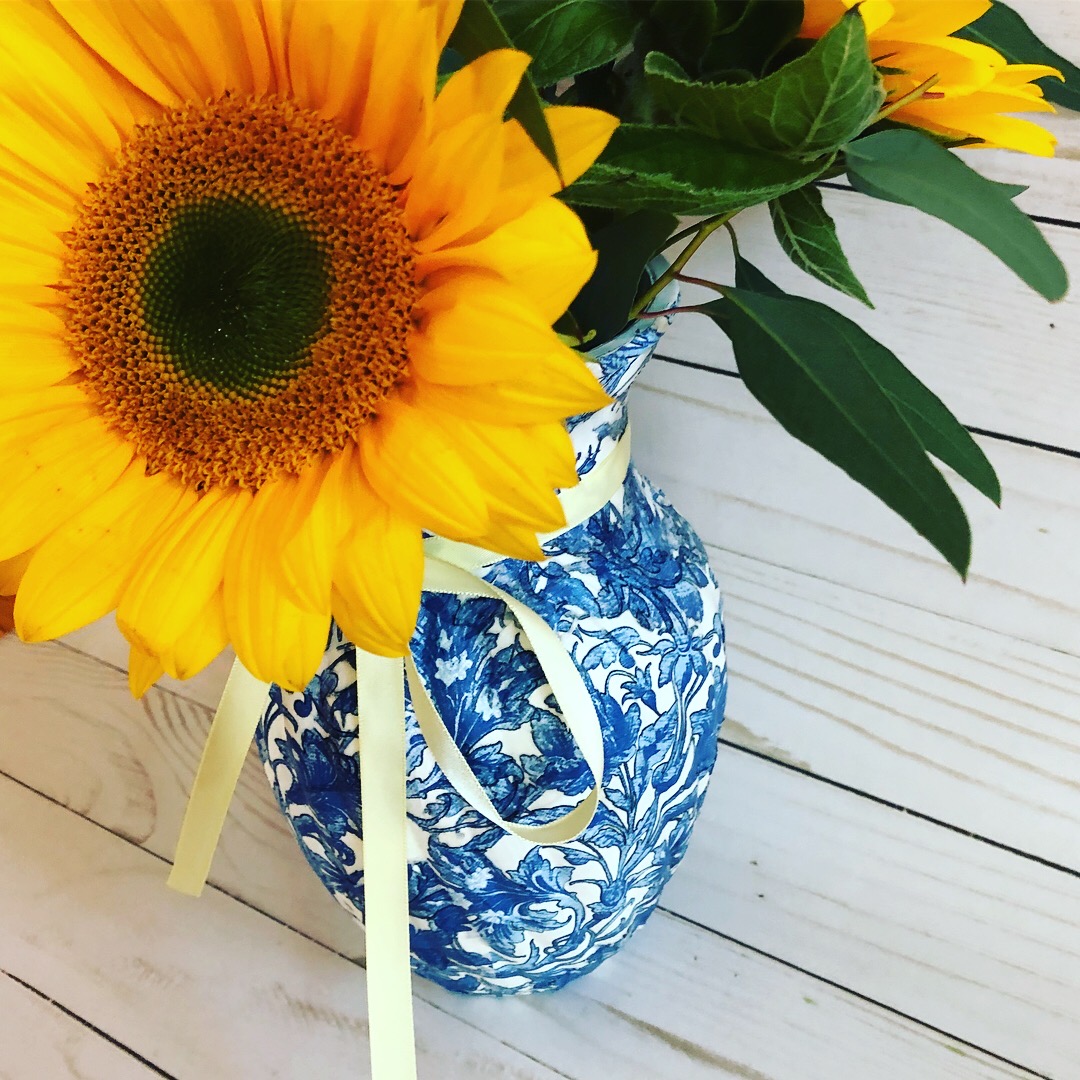 –
SaveSave
SaveSave
SaveSave
SaveSave
(Visited 430 times, 1 visits today)