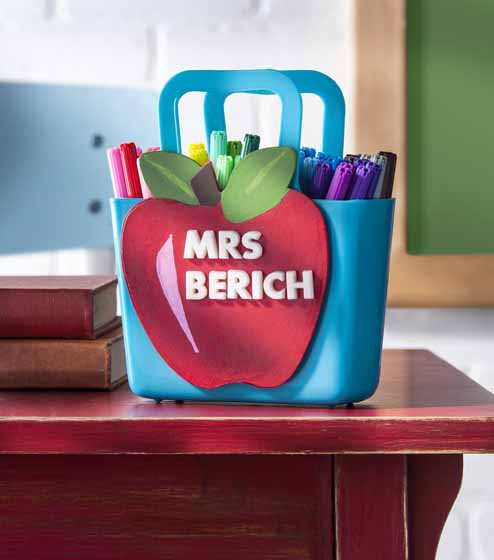 Teacher's love to receive markers as a gift. Highlighters, dry erase and coloring markers. This little caddy was designed to hold lots of school supplies. The apple was decorated with Mod Melt letters. You can customize with a teacher name or school name.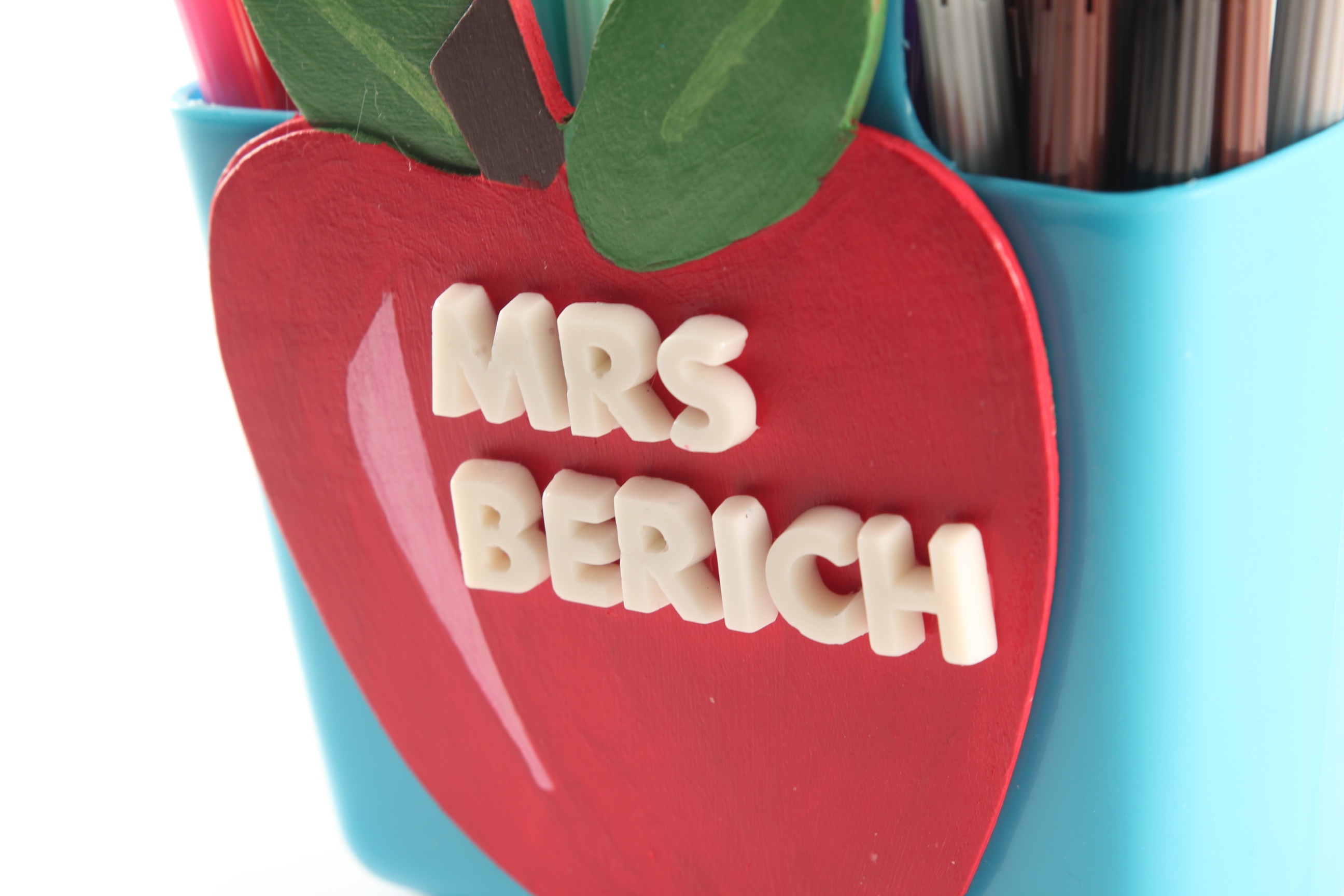 Supplies:
Mod Melter
Alphabet Mod Mold
White Mod Melt Sticks
Small caddy
Large wood apple embellishment
General tacky glue
Markers or pencils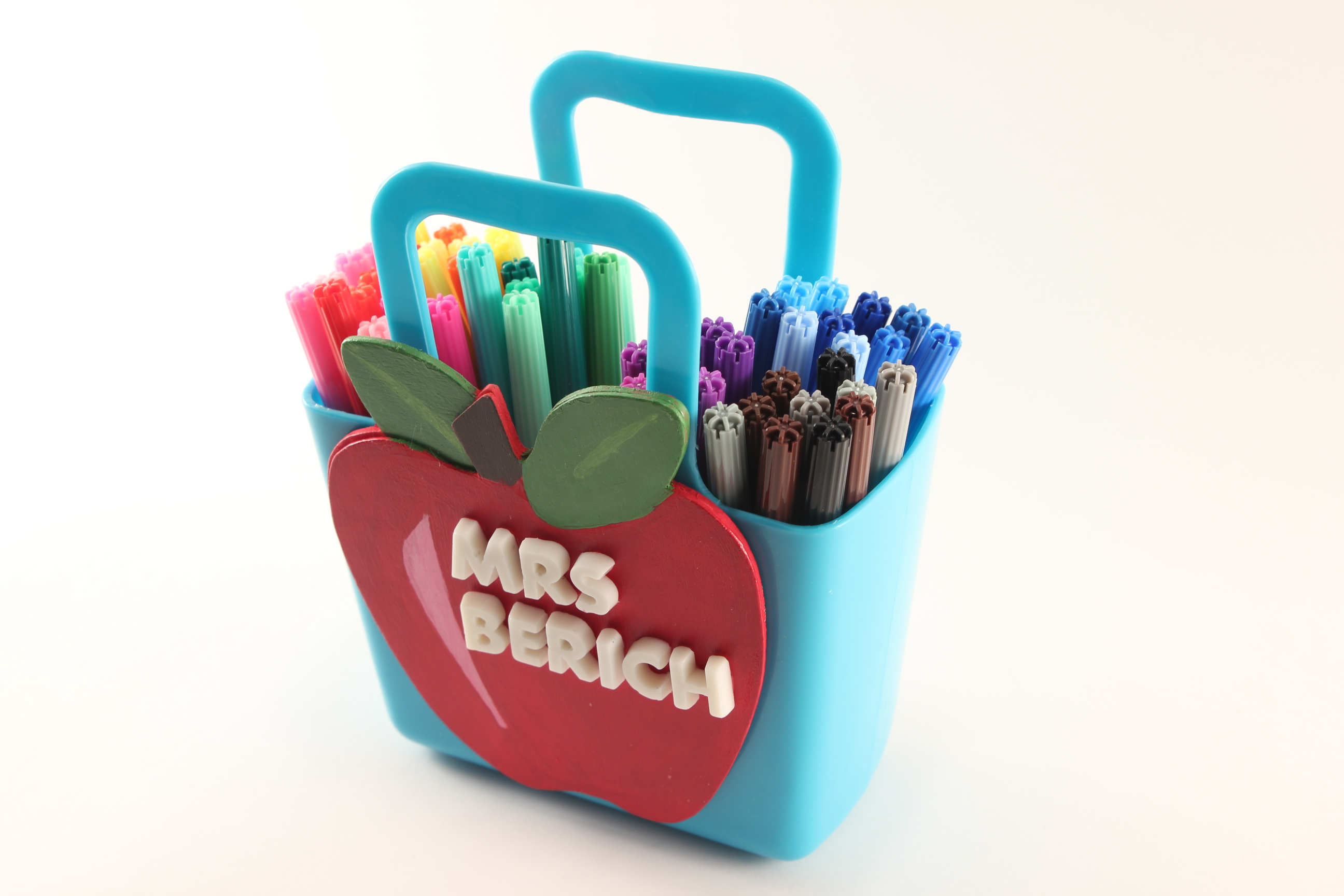 Instructions:
Create Mod Melt embellishment letters by heating a Mod Melt stick in a Mod Melter or high temp glue gun, fill a mold with the Mod Melt, allow to cool, remove from the mold. Use detail scissors to trim away an excess melt from around the design. For this design we spelled a name.
Lay the apple flat and glue the letters to the apple using general tacky glue. Allow to dry.
Using the Mod Melter, attach the apple to the front of the caddy. Fill with markers or pencils.
PROJECT TIP: Paint the Mod Melt Letters your school colors for extra pop!
(Visited 93 times, 1 visits today)