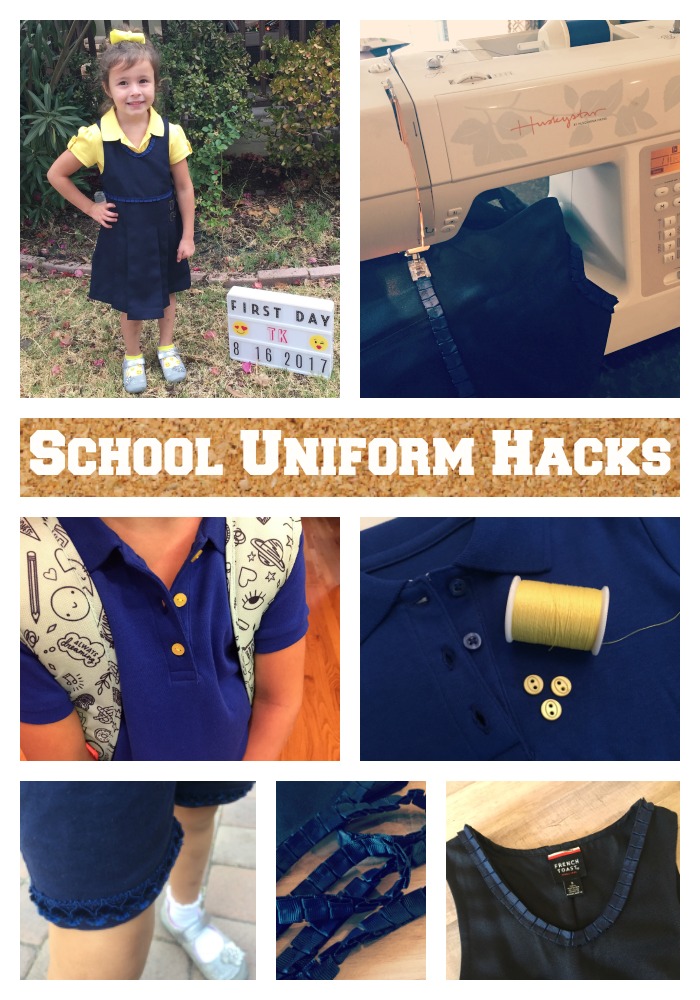 School Uniform Sewing Hacks
I have a few uniform hacks that will transform your plain boring uniforms into something with a bit more style but still under the radar of the School Uniform Police. I wore a uniform for 6 years in jr high and high school and even back (way back) then I did a few hacks to my uniform. Every school is different  so these hacks might not work for schools that have a strict uniform policy.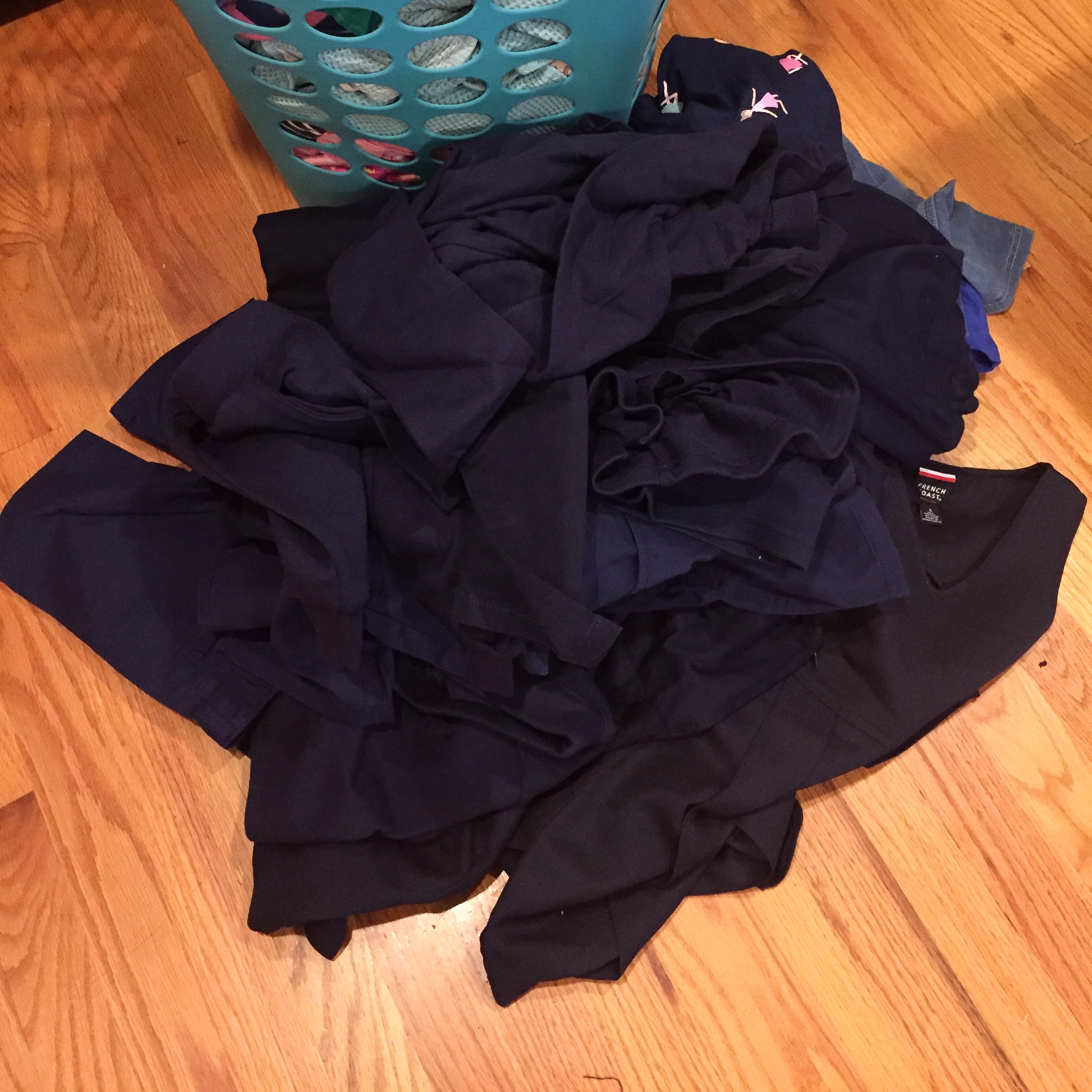 A big pile of navy laundry…… ugh.
Little Miss Delilah started TK this year and she is now wearing a uniform. It's soooo boring for a mom like me and a girl like her. LOL For real…. I actually really like the idea of a uniform. I think they keep the students focused on things other than fashion brands. At her school the uniform policy is navy on bottom and white, yellow, royal or navy blue on top. Basically they are the school colors.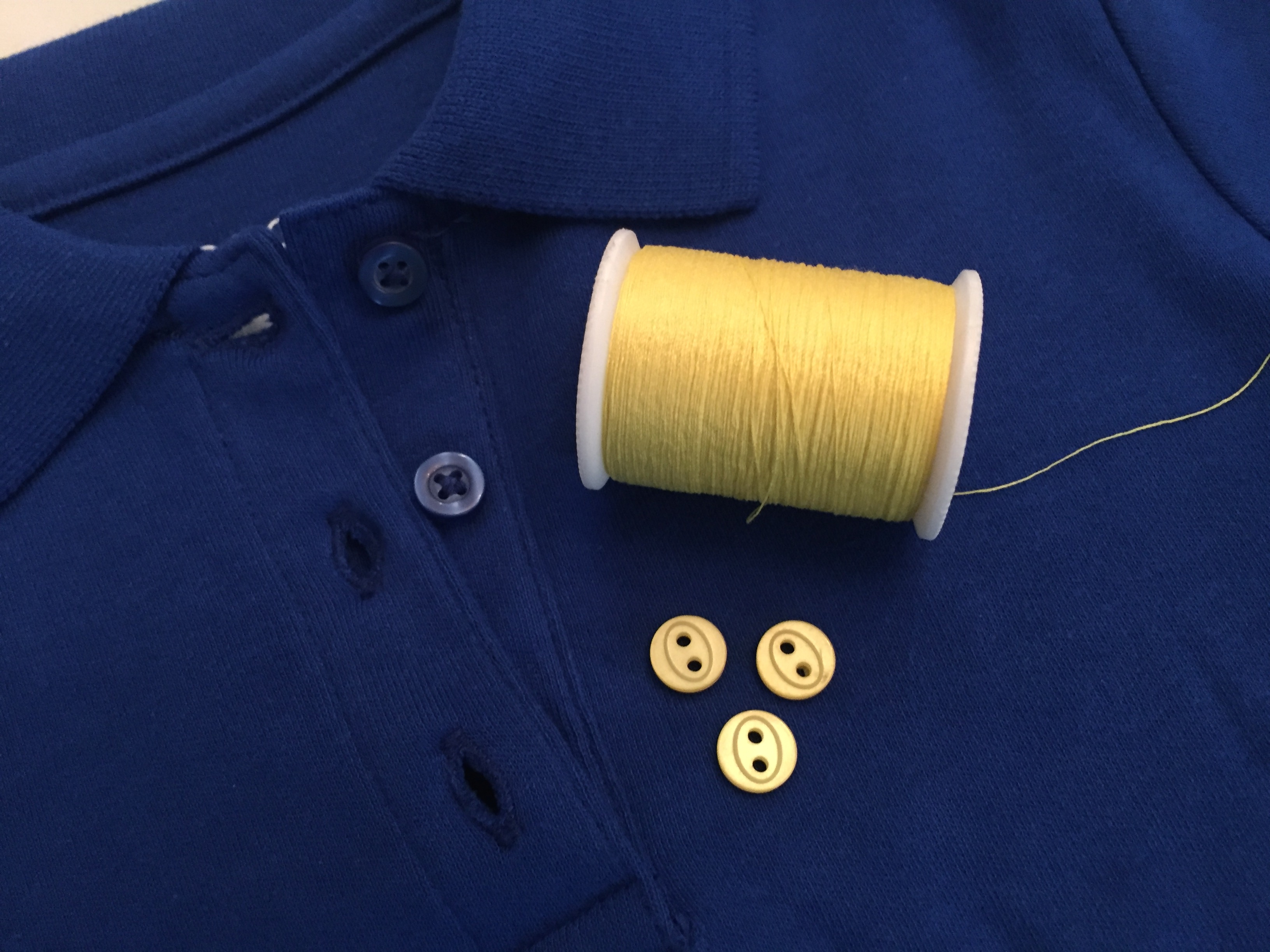 The quickest hack is switching buttons. Make sure you keep the buttons in the same uniform color palette. Also match your thread to your button color for a polished look. The button switch is a simple way to add a small pop of color without overdoing it.
Delilah sporting her new royal blue and yellow button polo.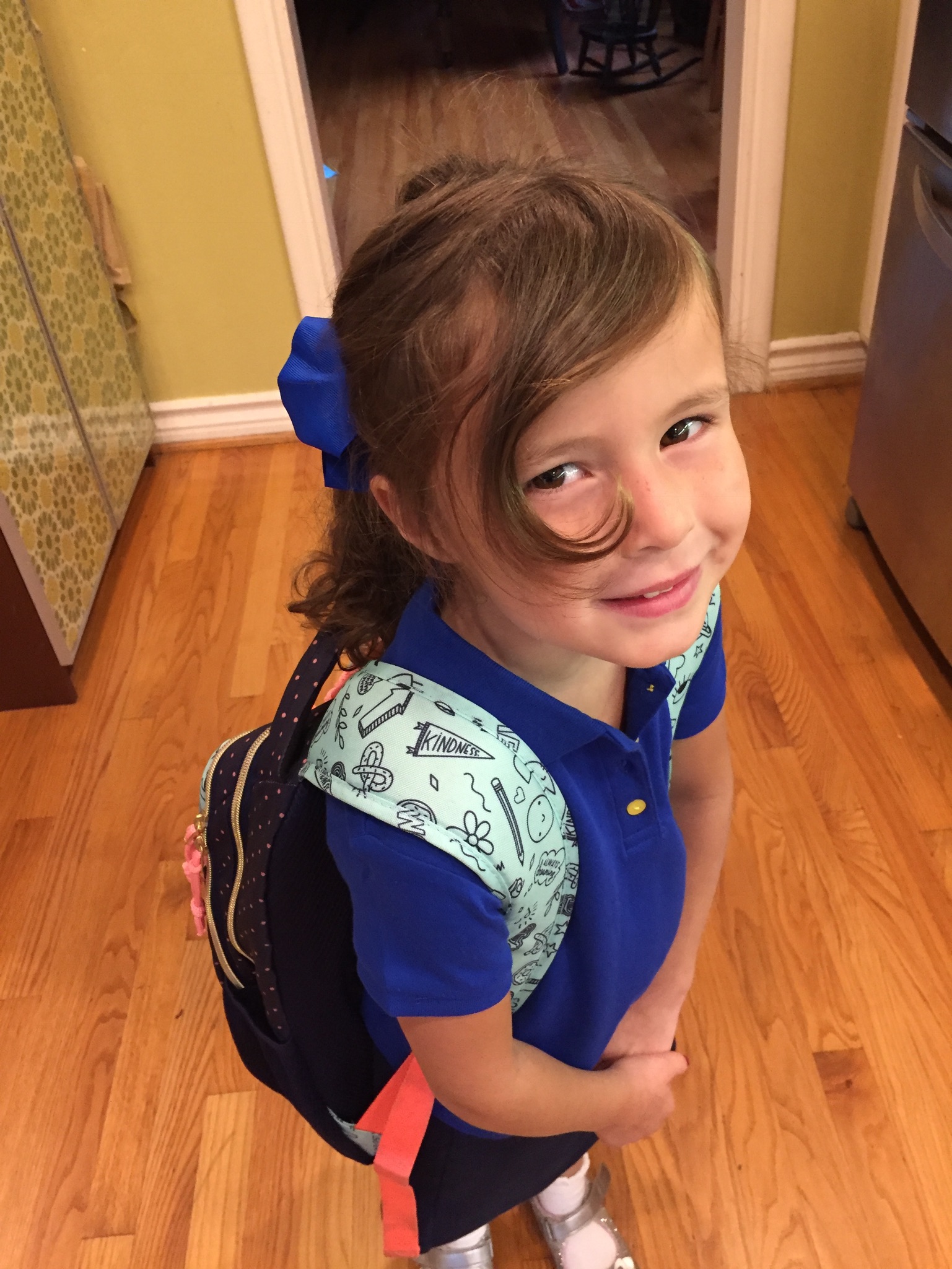 All ready for school!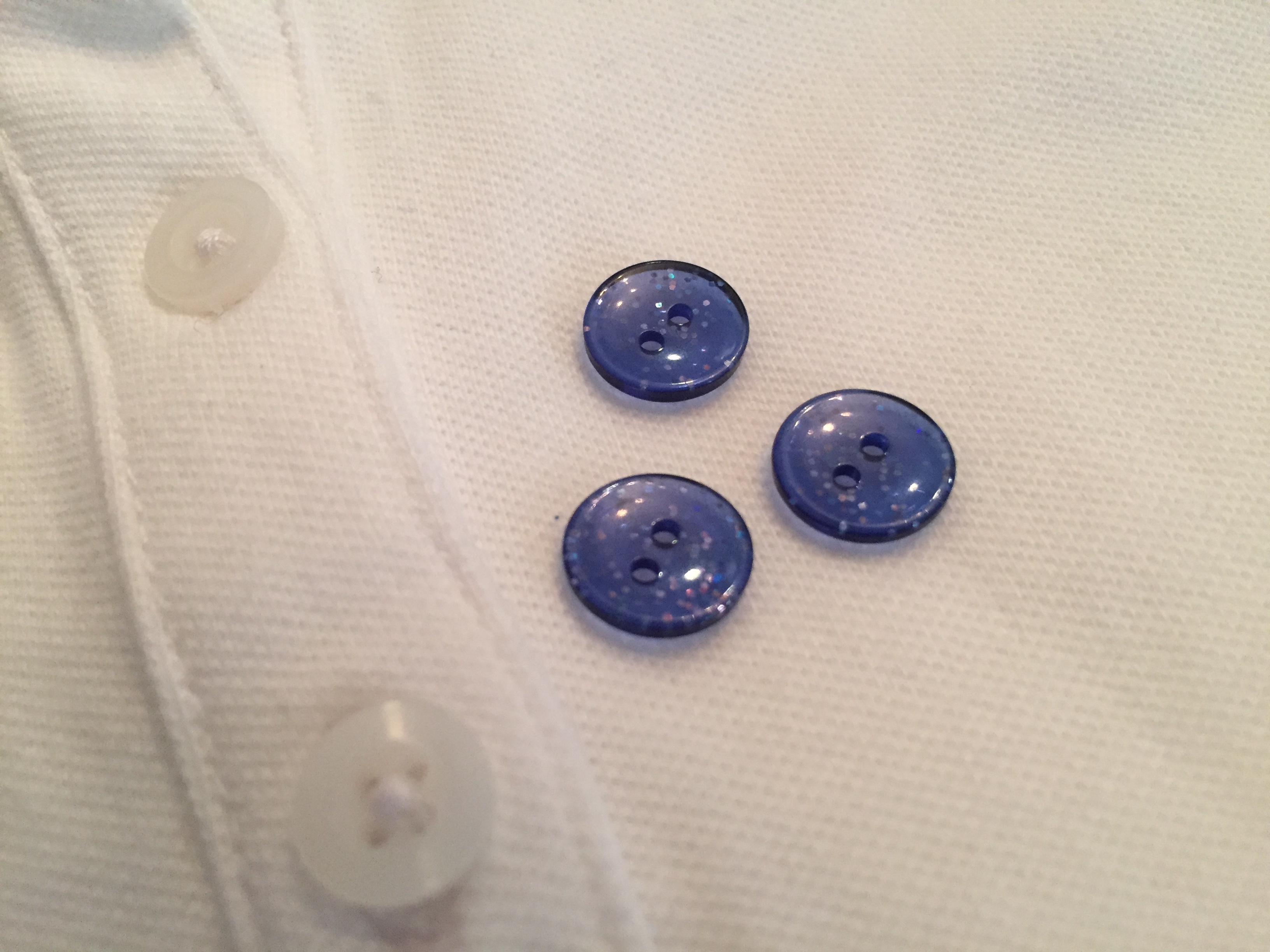 I love these blue buttons with just a touch of sparkle.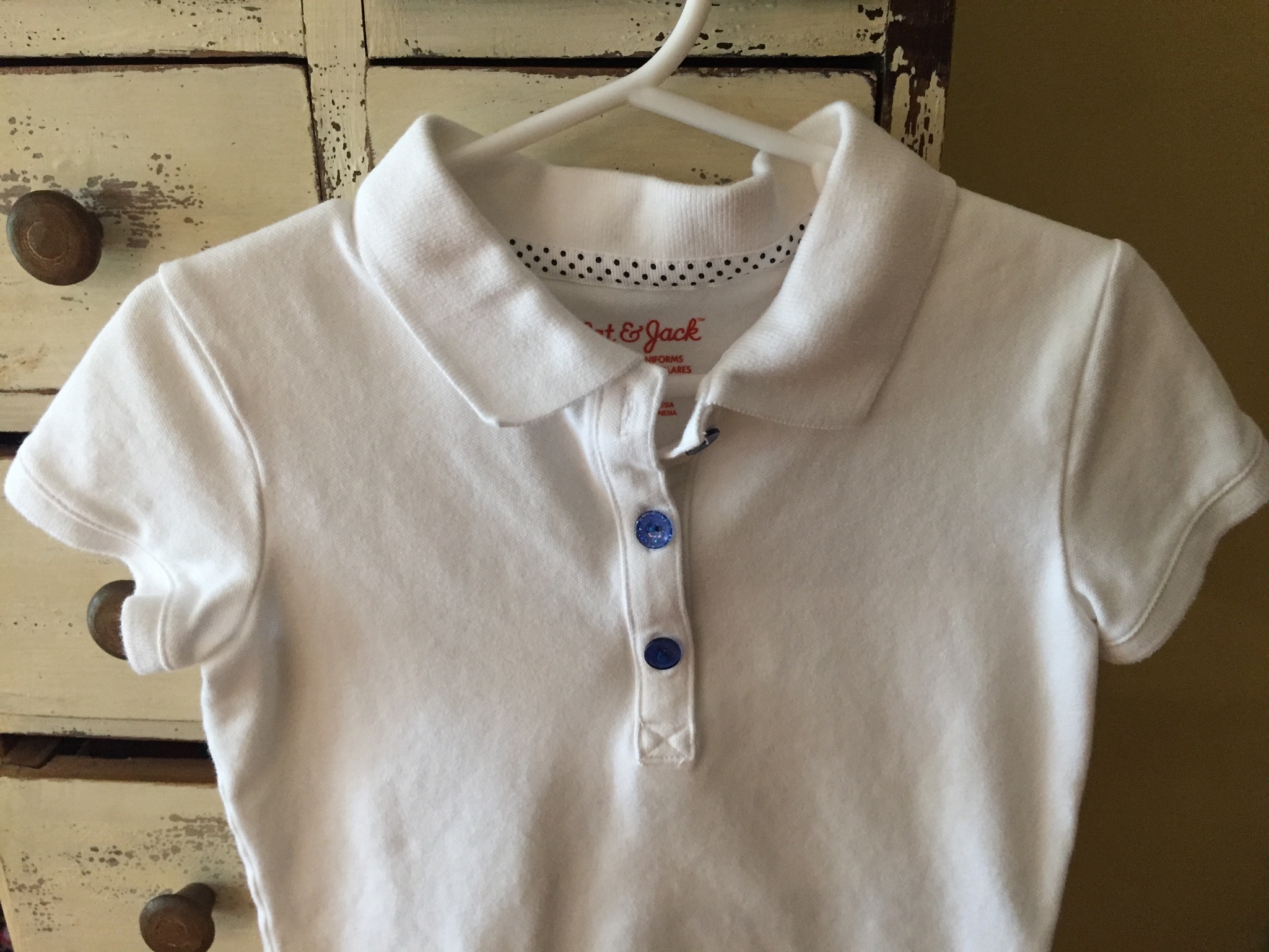 Just a simple button switch adds great detail.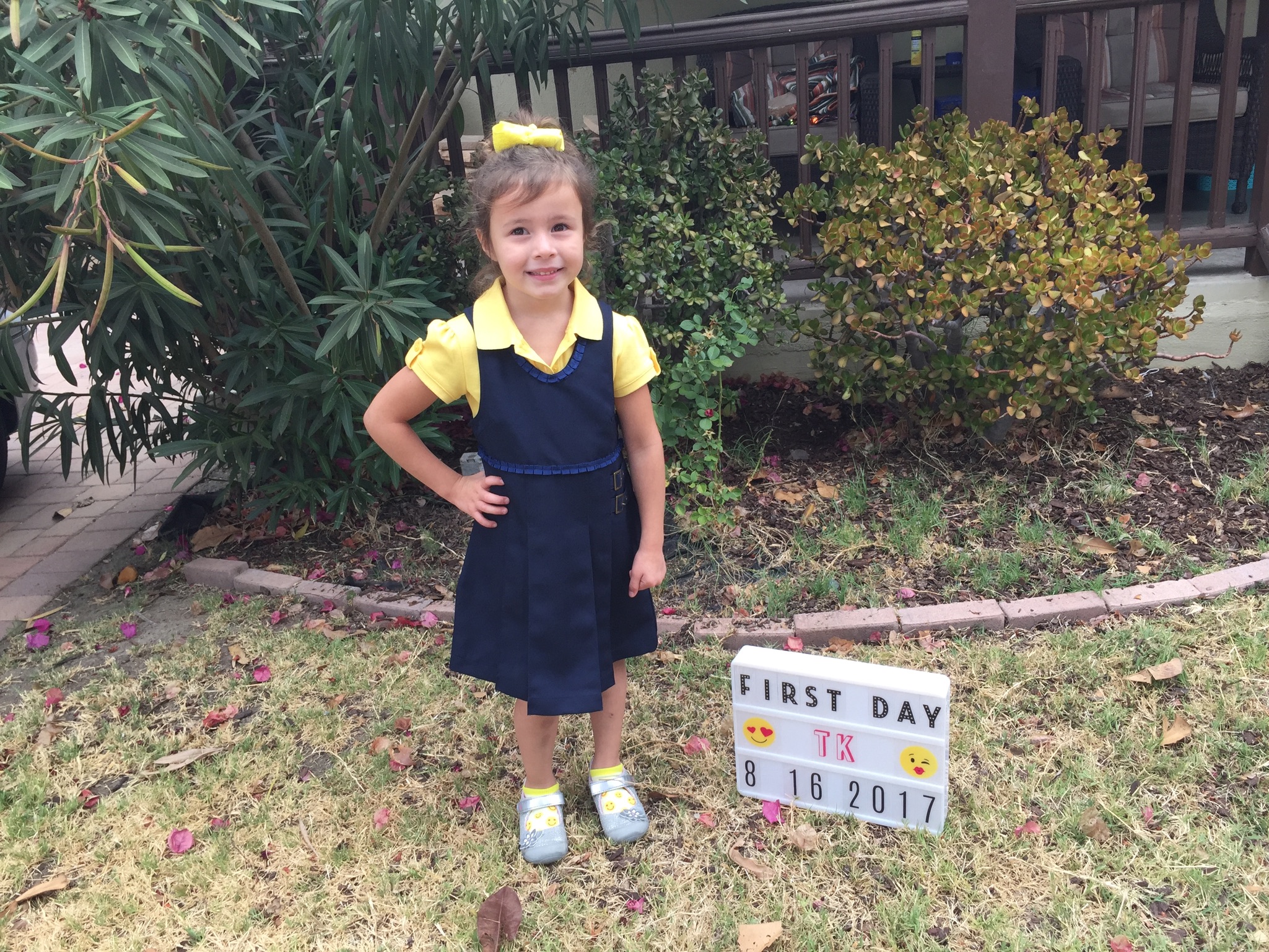 Sewing trim to a uniform jumper, skirt or shorts is another easy way to add design details without getting the attention of the school principle. hehe You will need to match your trim color to your garment color.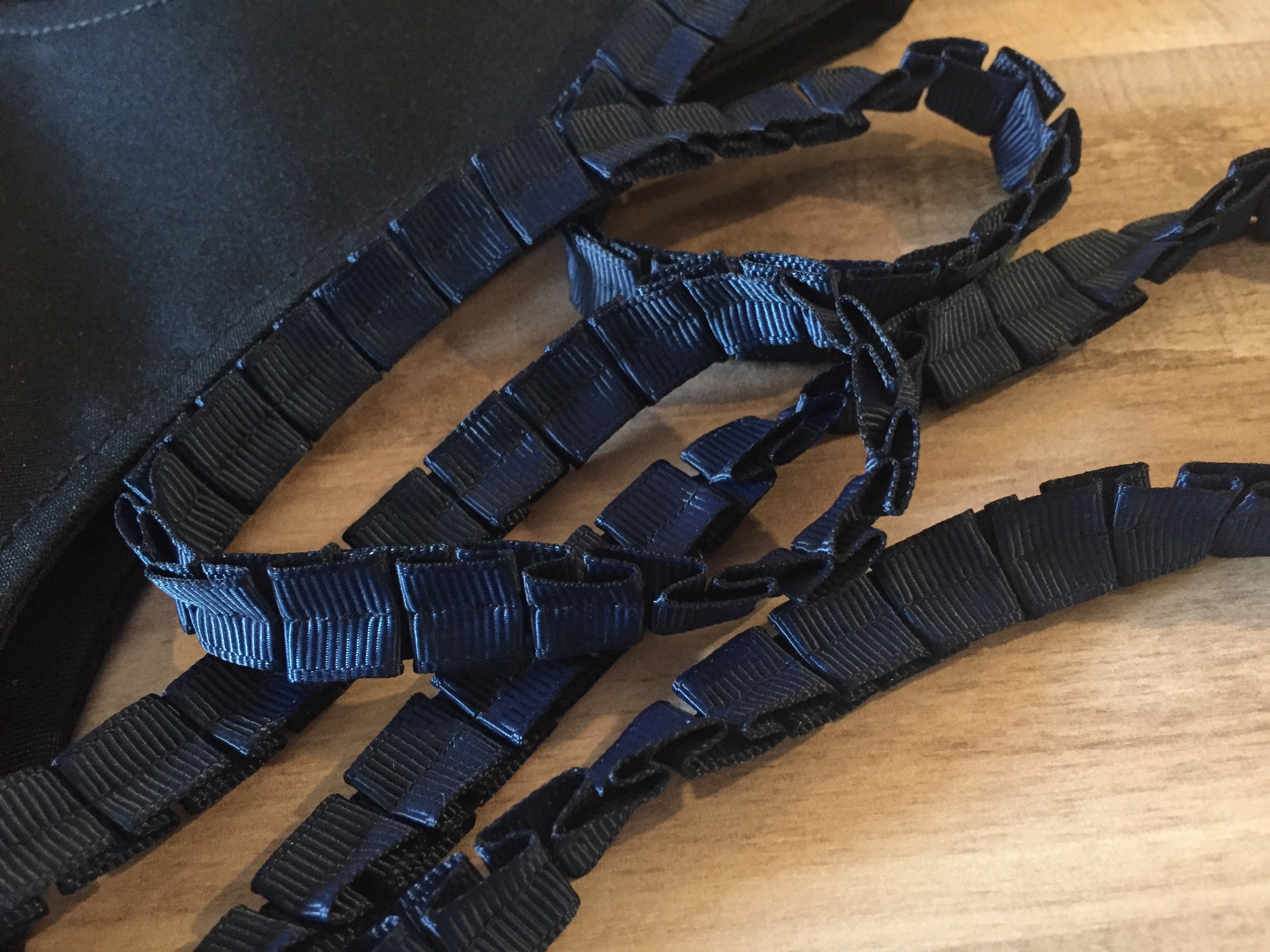 This pleated grosgrain ribbon is a perfect trim. Grosgrain washes well and is very durable. The pleating adds texture and design detail.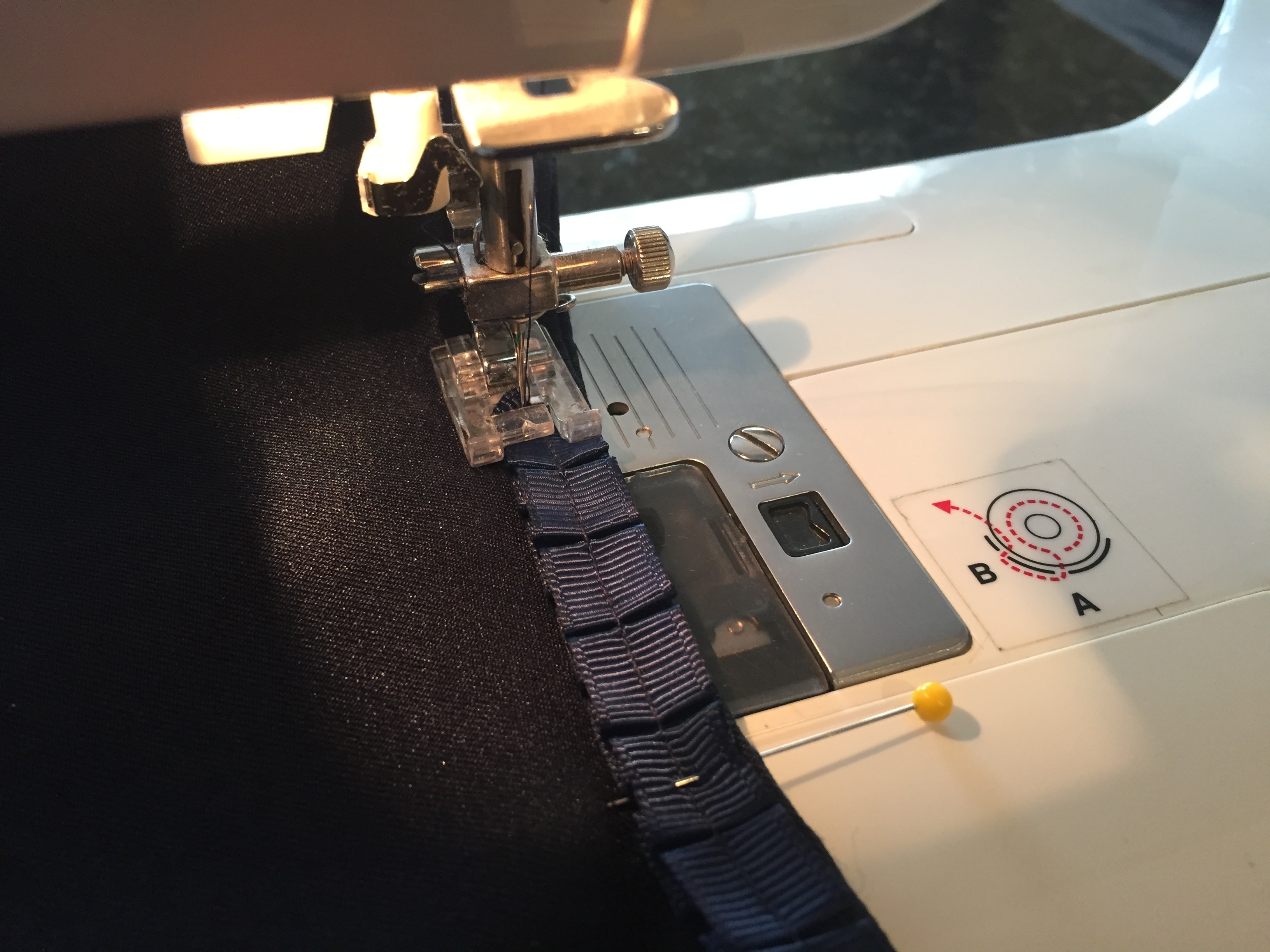 I used this trim around the neckline and waistline. For this trim, it is best to sew straight down the center of the ribbon.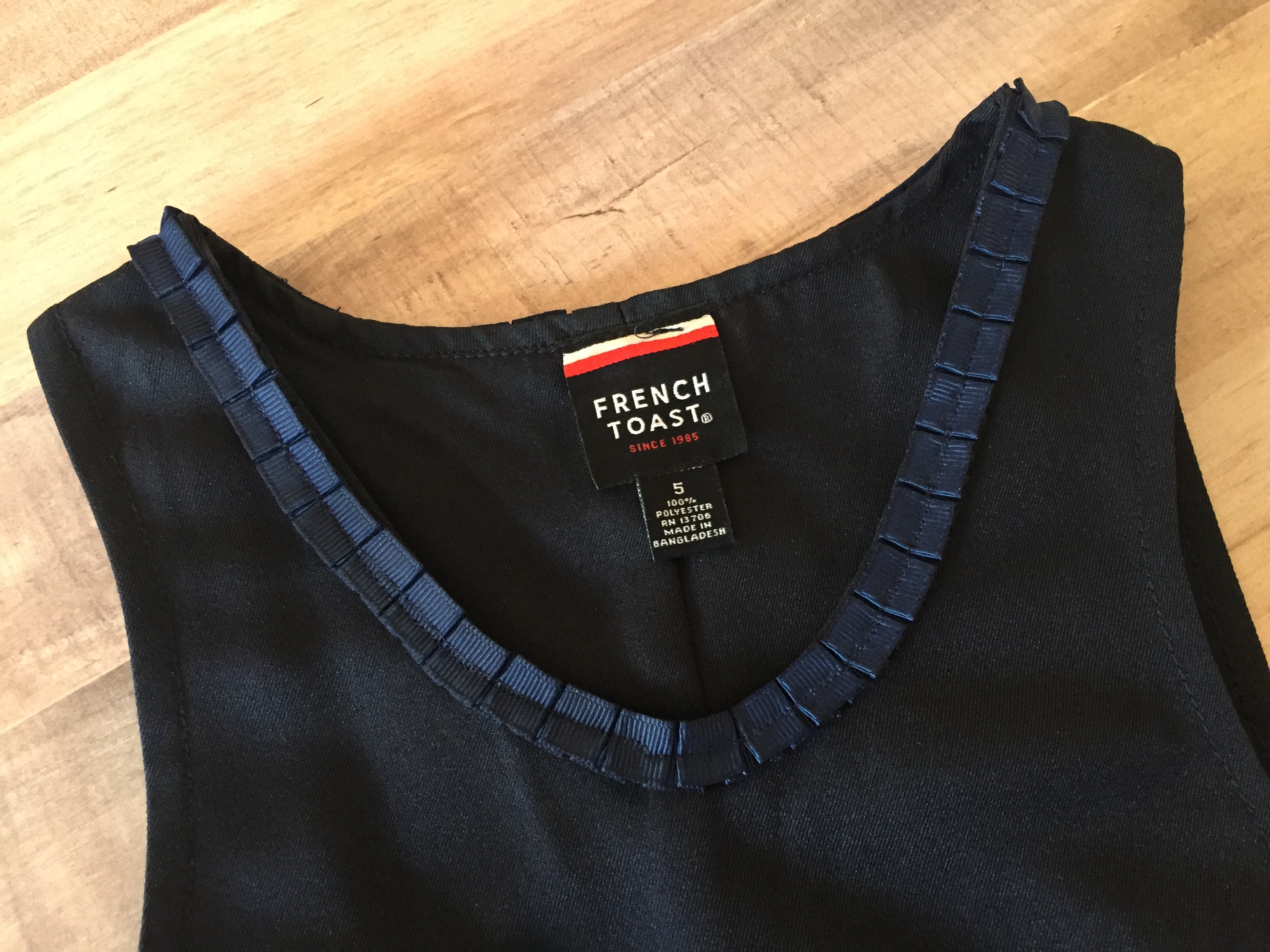 The pleated trim adds so much to the neckline.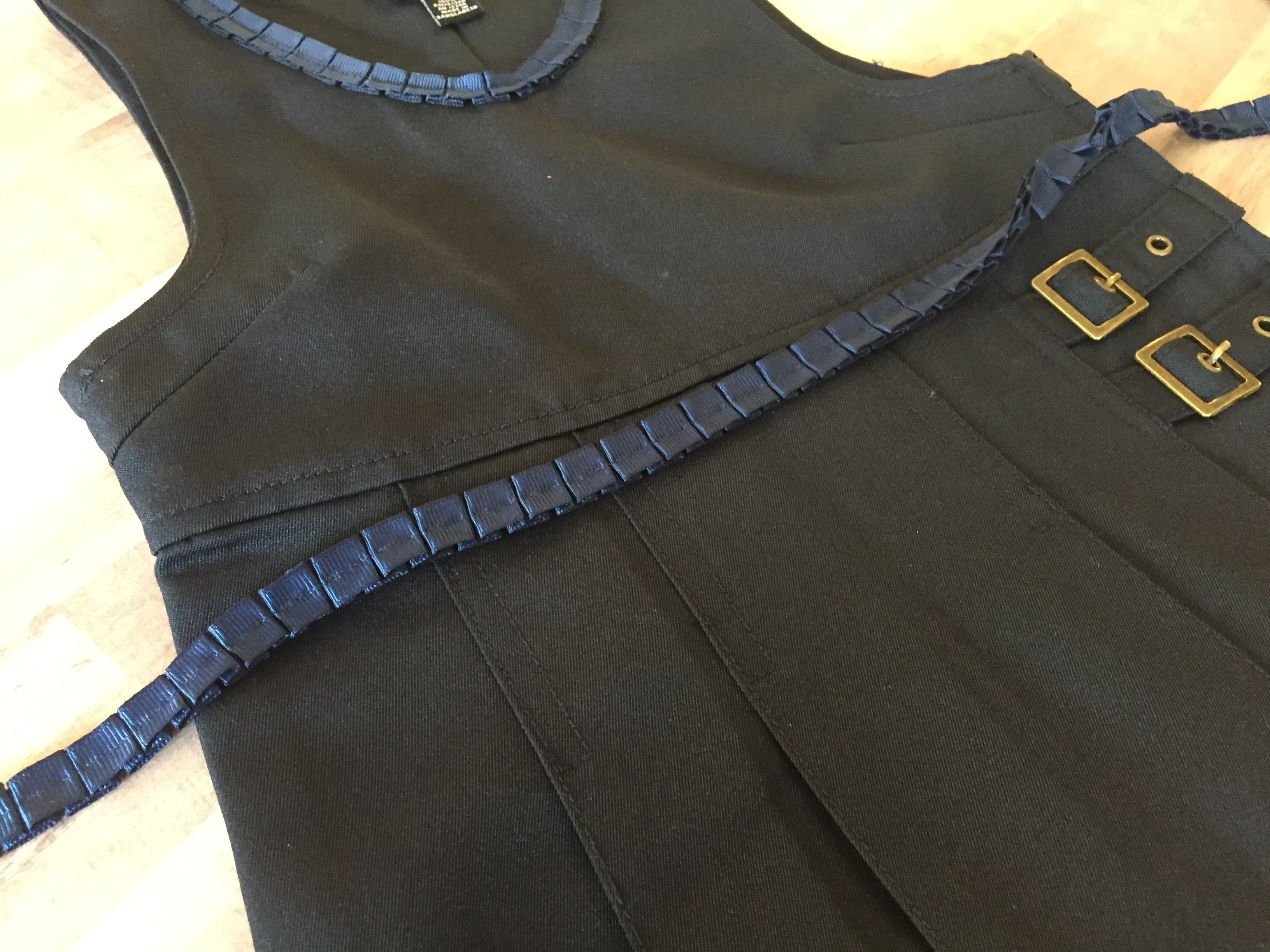 I used the same trim along the waistline. Each store-bought uniform is different so just add trim to places where you have existing seams.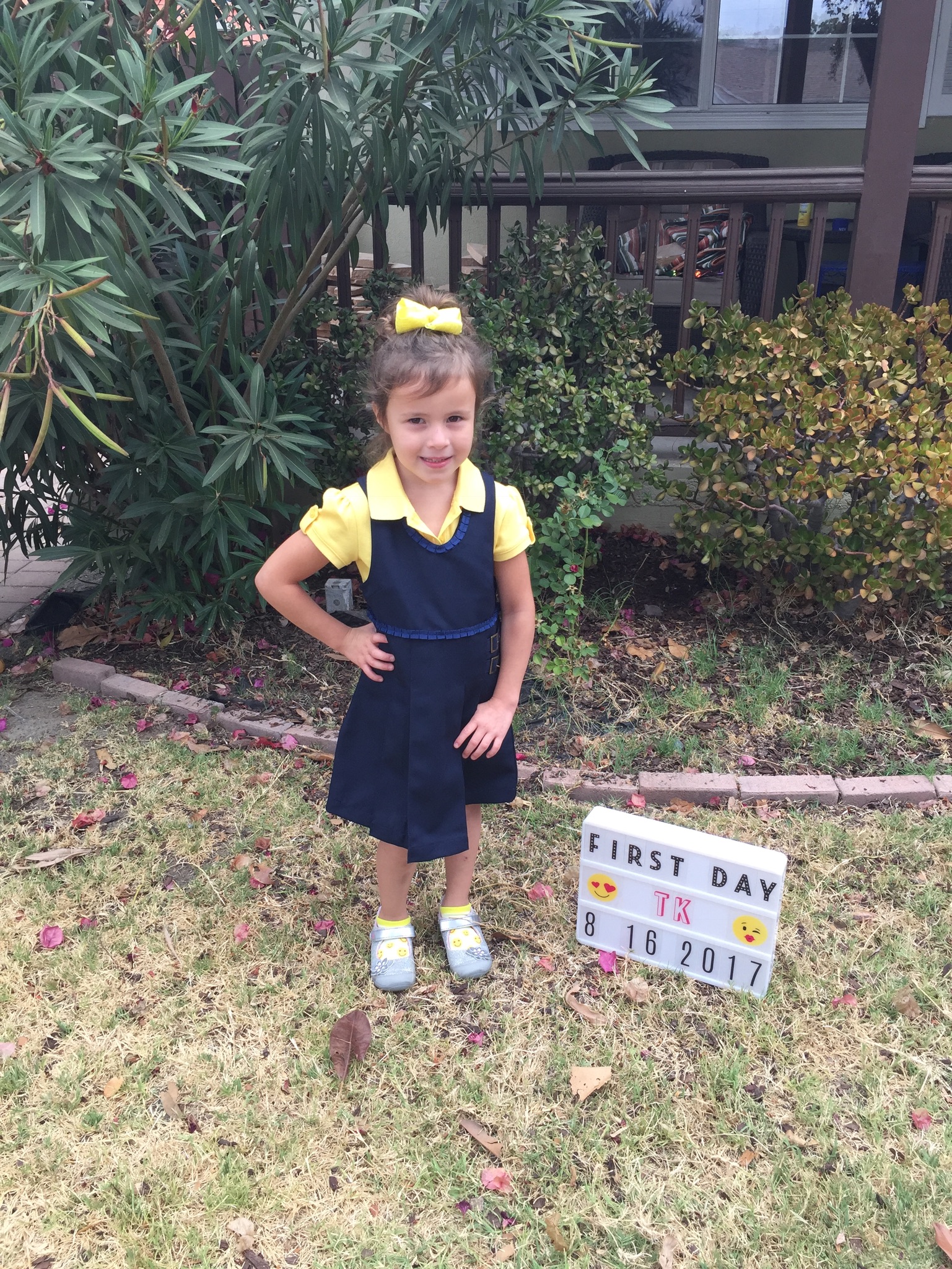 Delilah sporting her jazzed uniform on the first day of TK.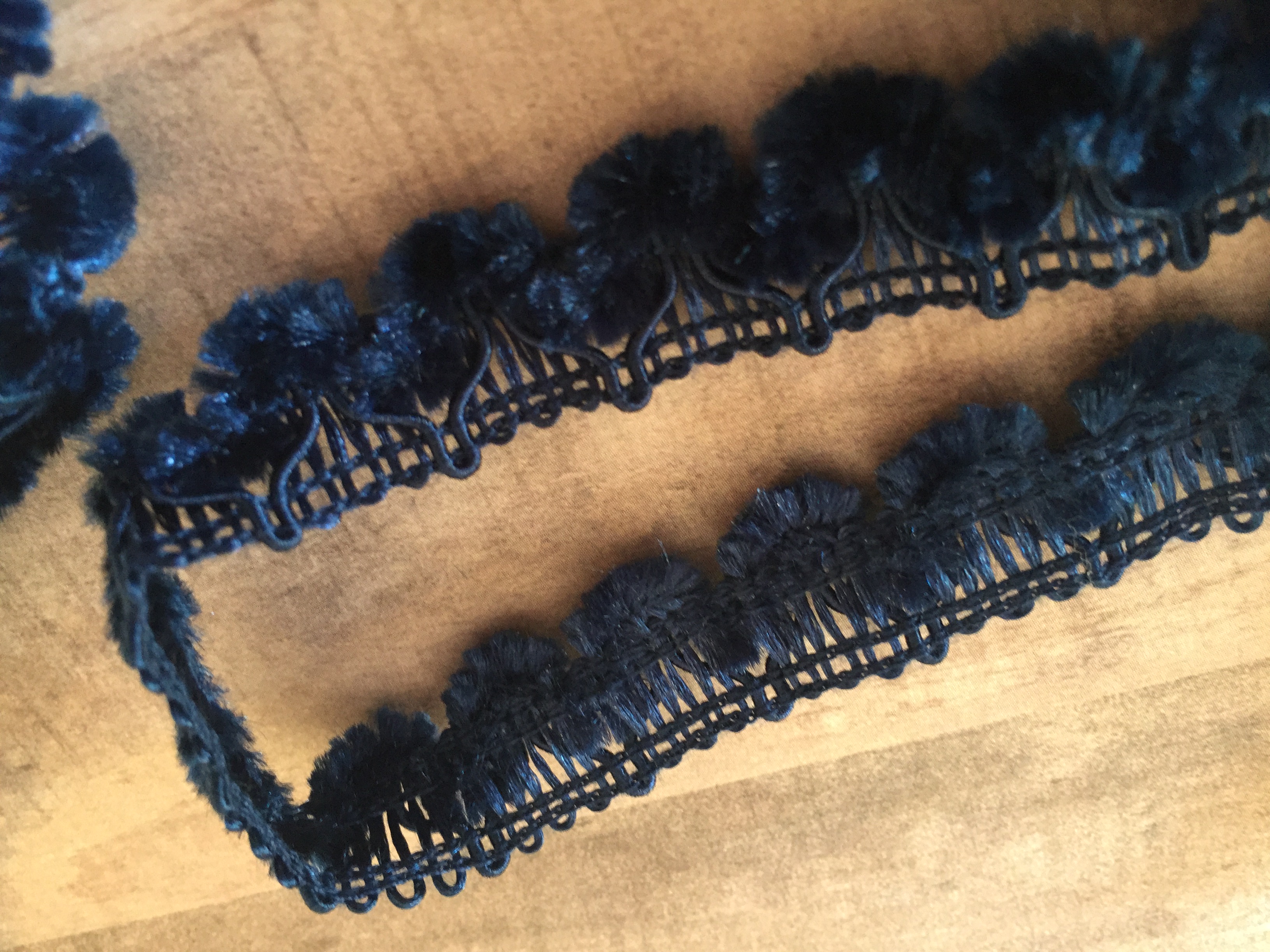 Velvet trims also work excellent on uniforms.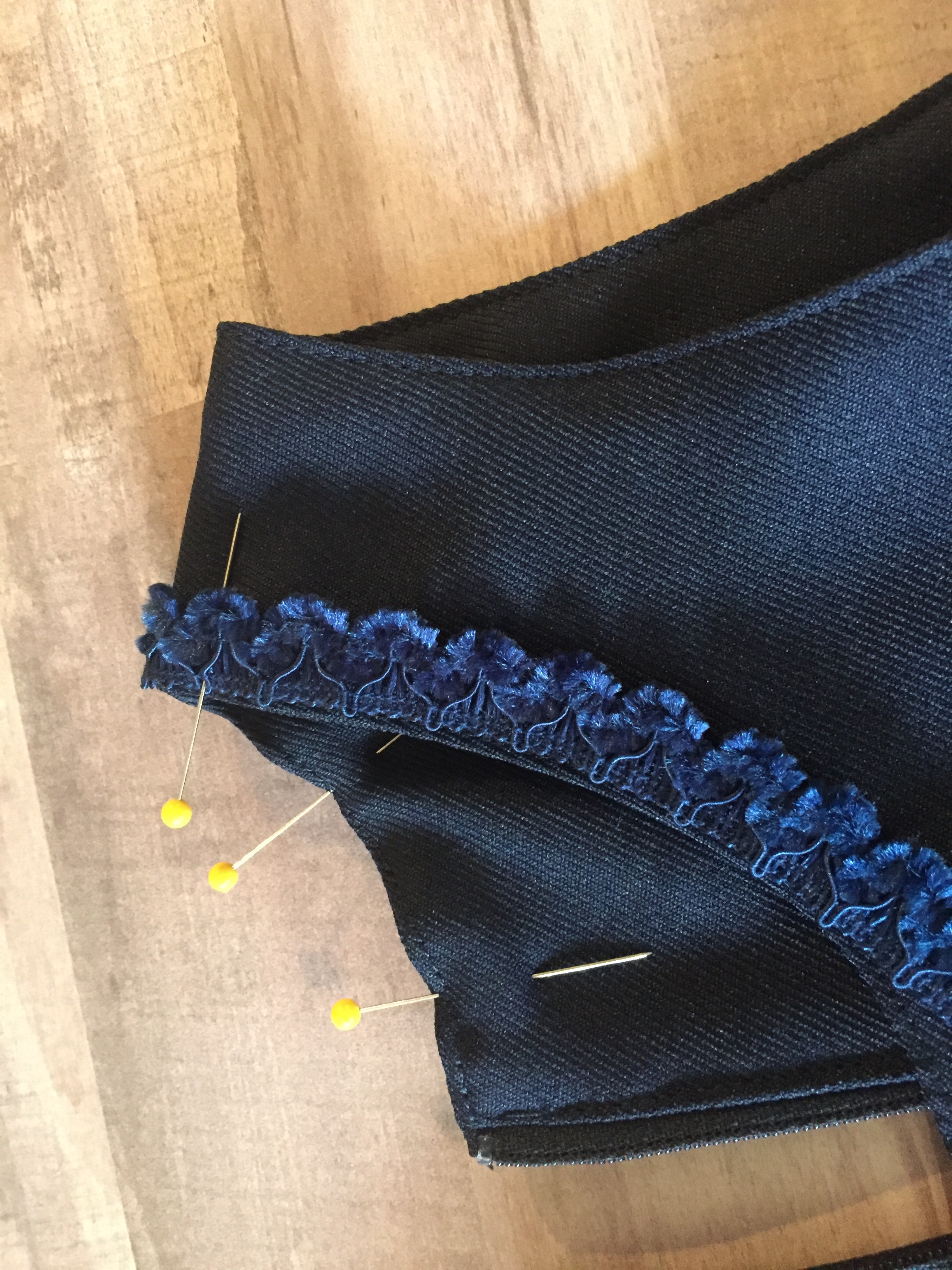 I used this trim on a plain $8 uniform. It adds so much to the neckline.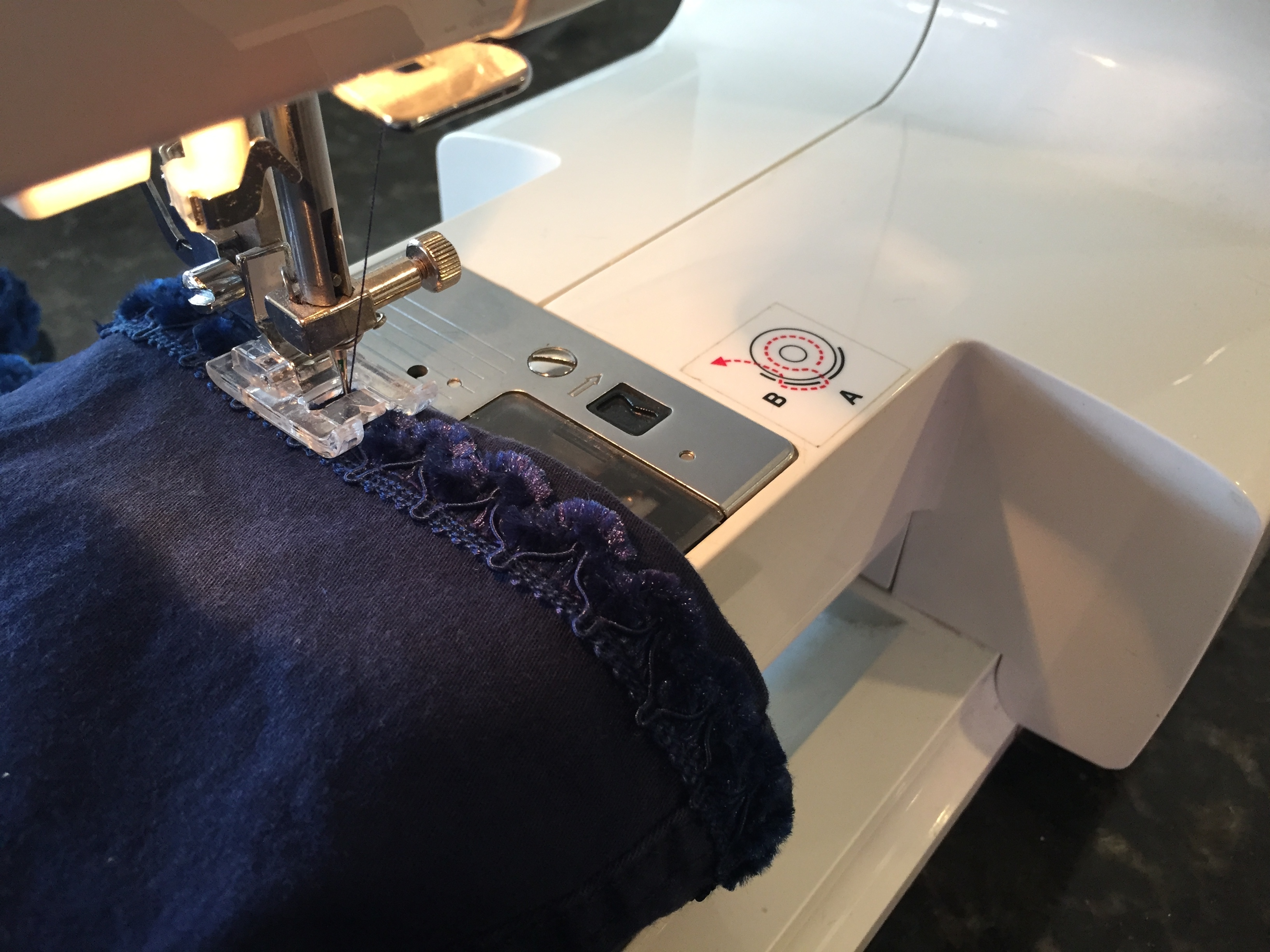 For this type of trim it is best to sew along both edges of the trim. I used the trim along the edge of D's uniform shorts.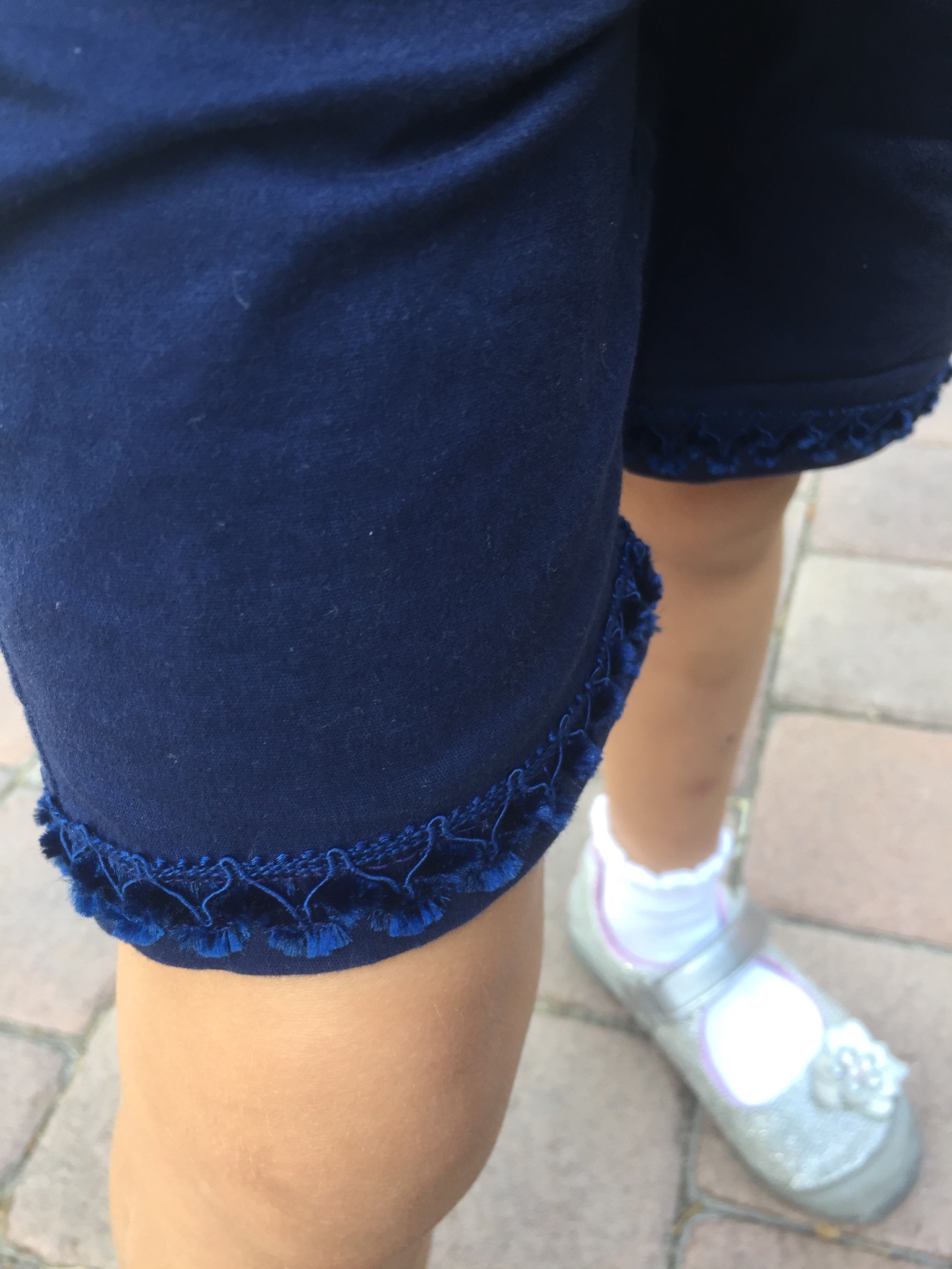 It's all in the details. Simple shorts get a little fashion makeover.
Have you done any uniform hacks? If so leave a comment and let me know!
Thanks for stopping by!
XX Cathie
(Visited 106 times, 1 visits today)