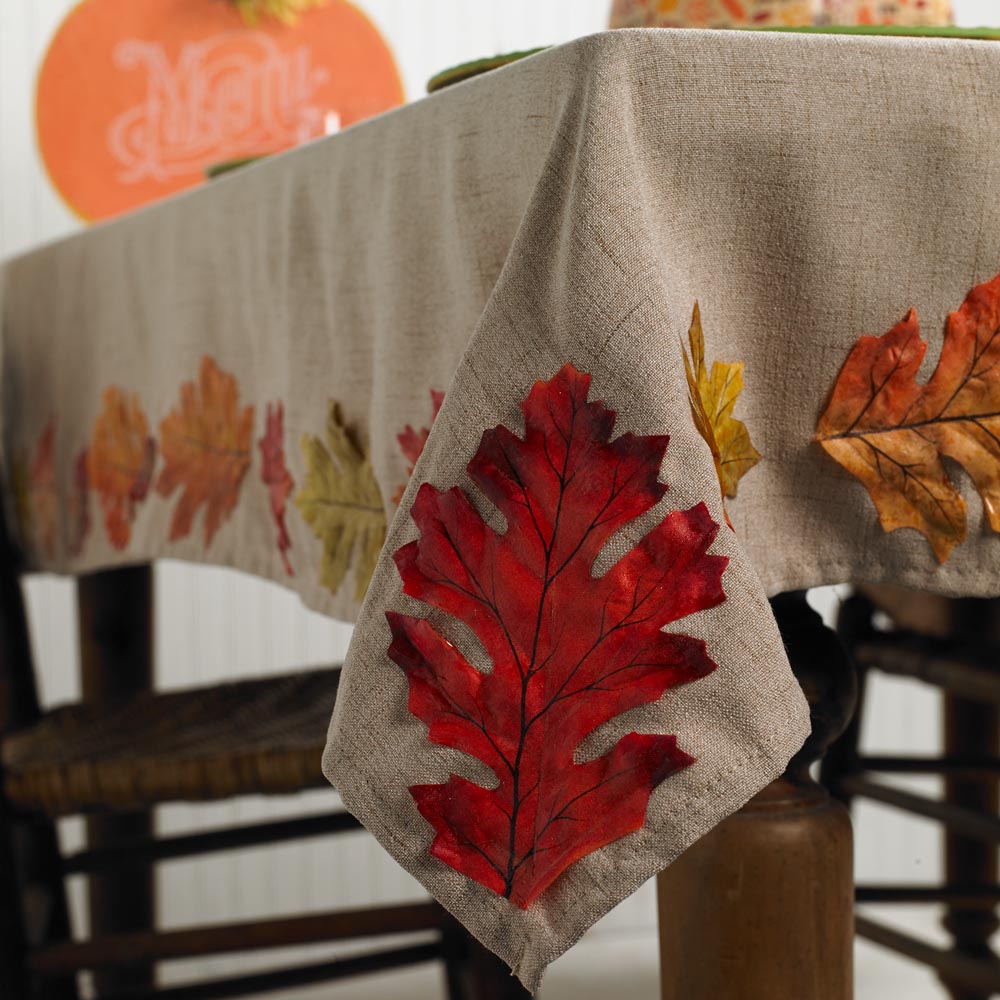 DIY Leaf Tablecloth for Thanksgiving and Fall Decorating
Fabric Mod Podge is one of my favorite formulas. This Mod Podge is used to attach fabric items to fabric. For this Thanksgiving tablecloth, I attached silk leaves around the edge of a store-bought tablecloth to create a fall look.
Video How To!
Supplies
Tablecloth, Silk leaves, Fabric Mod Podge, Foam Paintbrushes, Drop cloth
Instructions
Pre-wash and dry your tablecloth. Prep your work surface with a plastic drop-cloth.
Remove any plastic or wire stems from the silk leaves.
Begin in the corners of the tablecloth. Then work from the center edge to the corners. Apply Mod Podge Fabric to the back of a leaf. Position the leaf on the tablecloth. Tap the top of the leaf with the paintbrush. Make sure the leaf is secure in the center.
Work in sections and allow the leaves to dry for 1 hour. Once the entire edge of the tablecloth is covered with leaves allow the tablecloth to cure overnight.
PROJECT TIP: If you can't find silk leaves, cut a leaf shape from fabric and attach the same way.
(Visited 50 times, 1 visits today)