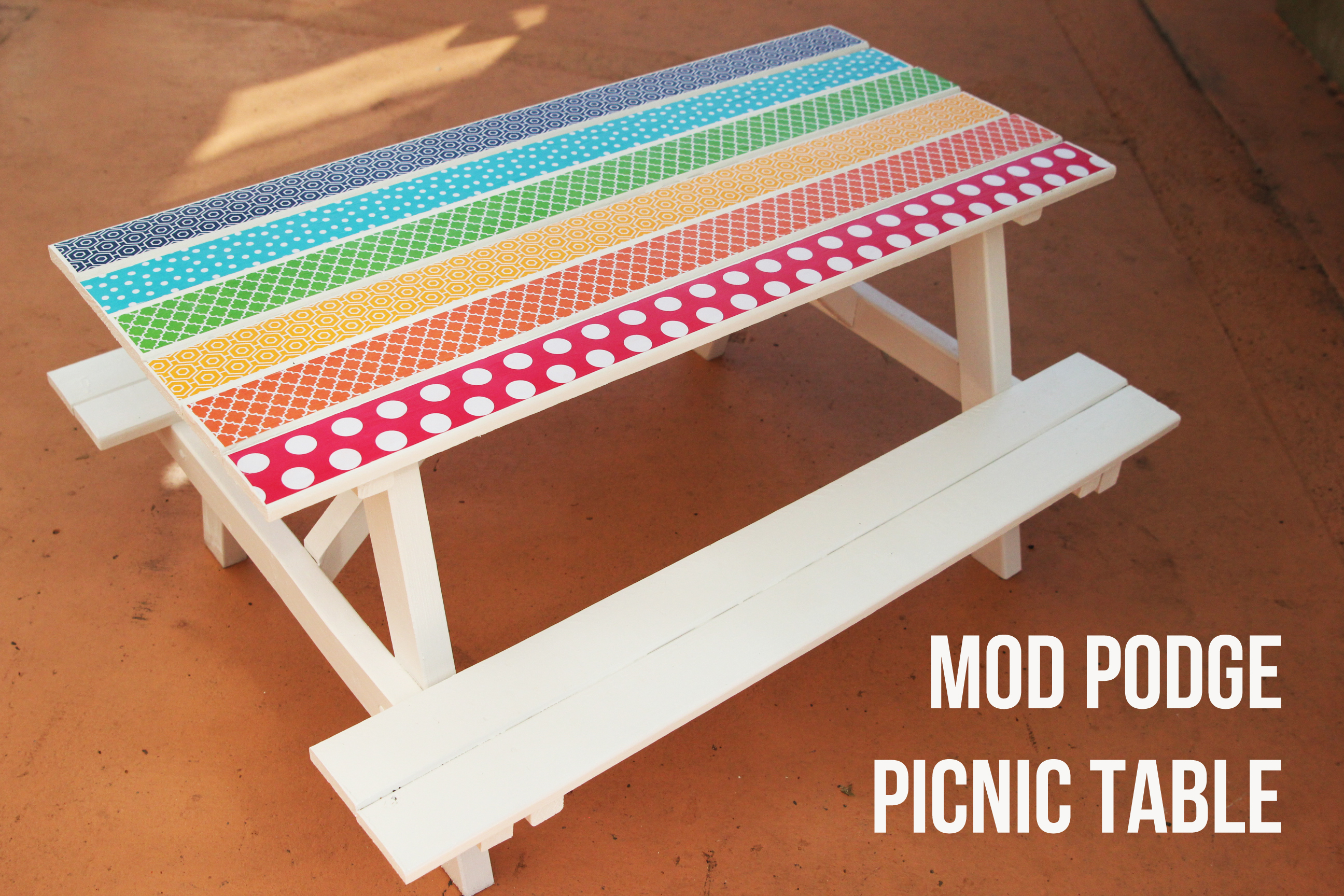 Kids Picnic Table Makeover! Rainbow Style.
Have you seen the cute little picnic tables at your local hardware store? They are the perfect size for pint-sized kid fun. Only one problem they are a little boring! But they don't have to be boring. With a little paper and Mod Podge you can make a custom looking kids table in one afternoon. We made ours with bright rainbow papers.
Both the girls approved this design! 🙂
See look at Sophia's happy face…. HA!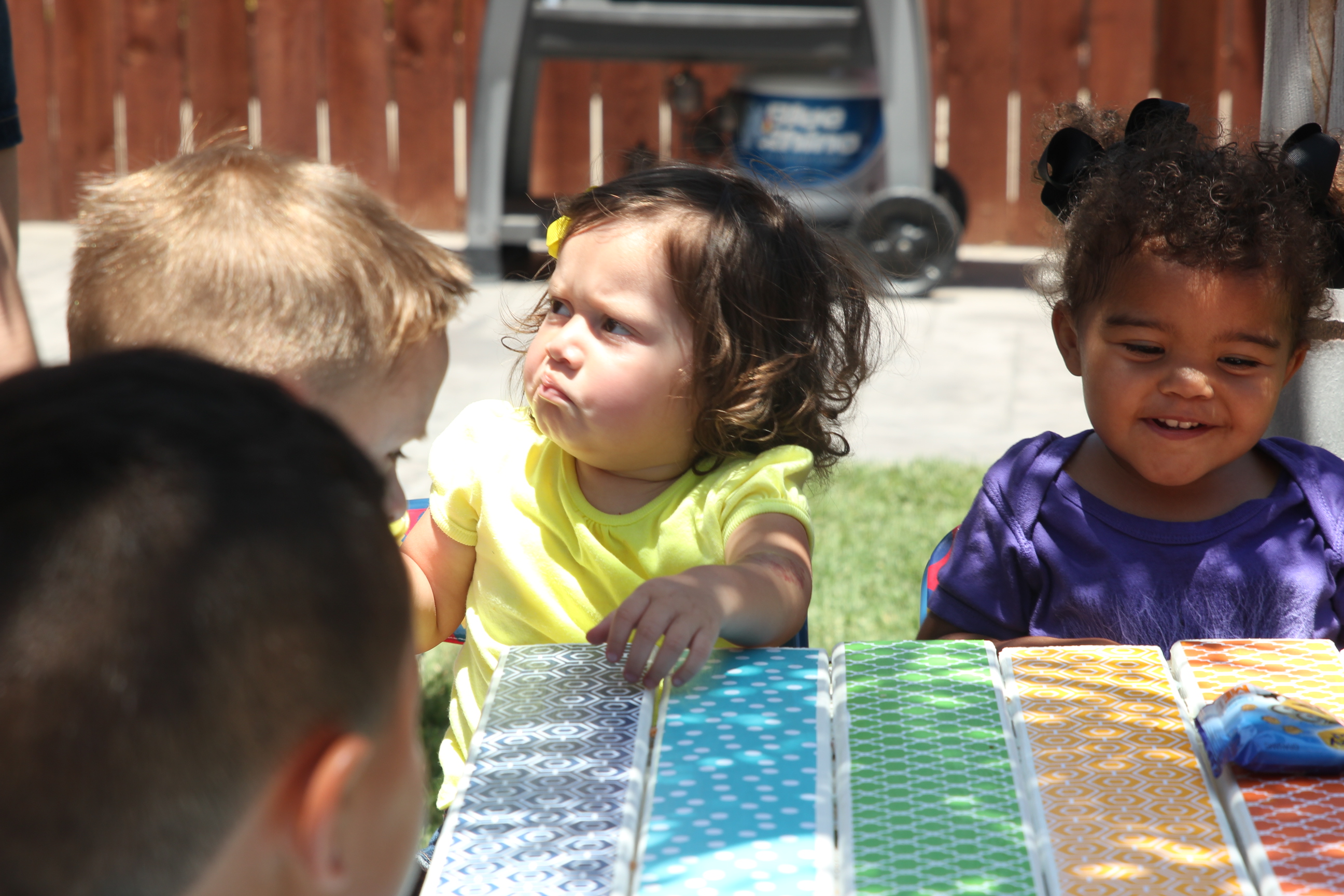 Materials:
Mod Podge Furniture
Mod Podge Foam Paintbrushes
Mod Podge Tool Kit Brayer
Picnic table
White paint
Ruler
Pencil
Scissors
Decorative Paper
Steps:
1. Prep and paint a wood picnic table. Make sure you spackle any large holes and sand. We painted ours with two coats of white house paint.
2. Measure each board to determine the size of paper needed. Note that many times the boards will not be the same size. Add a little leeway to the measurement to account for the size differences and impurities. your papers to size.
3. Apply a liberal coat of Mod Podge to the top of the table. Work one board at a time. Position the paper onto the board, smooth with your fingers. Use the brayer to flatten and smooth the paper. Continue for each board.
4. Wait 15 minutes after the last paper goes down before top-coating. To top-coat ally a smooth layer of Mod Podge Furniture to each board. Try to have all your brushstrokes going in the same direction.
5. Apply 4 layers of top-coat to the table. Allow for 1 hour of drying in between the coats.
SaveSave
(Visited 102 times, 1 visits today)