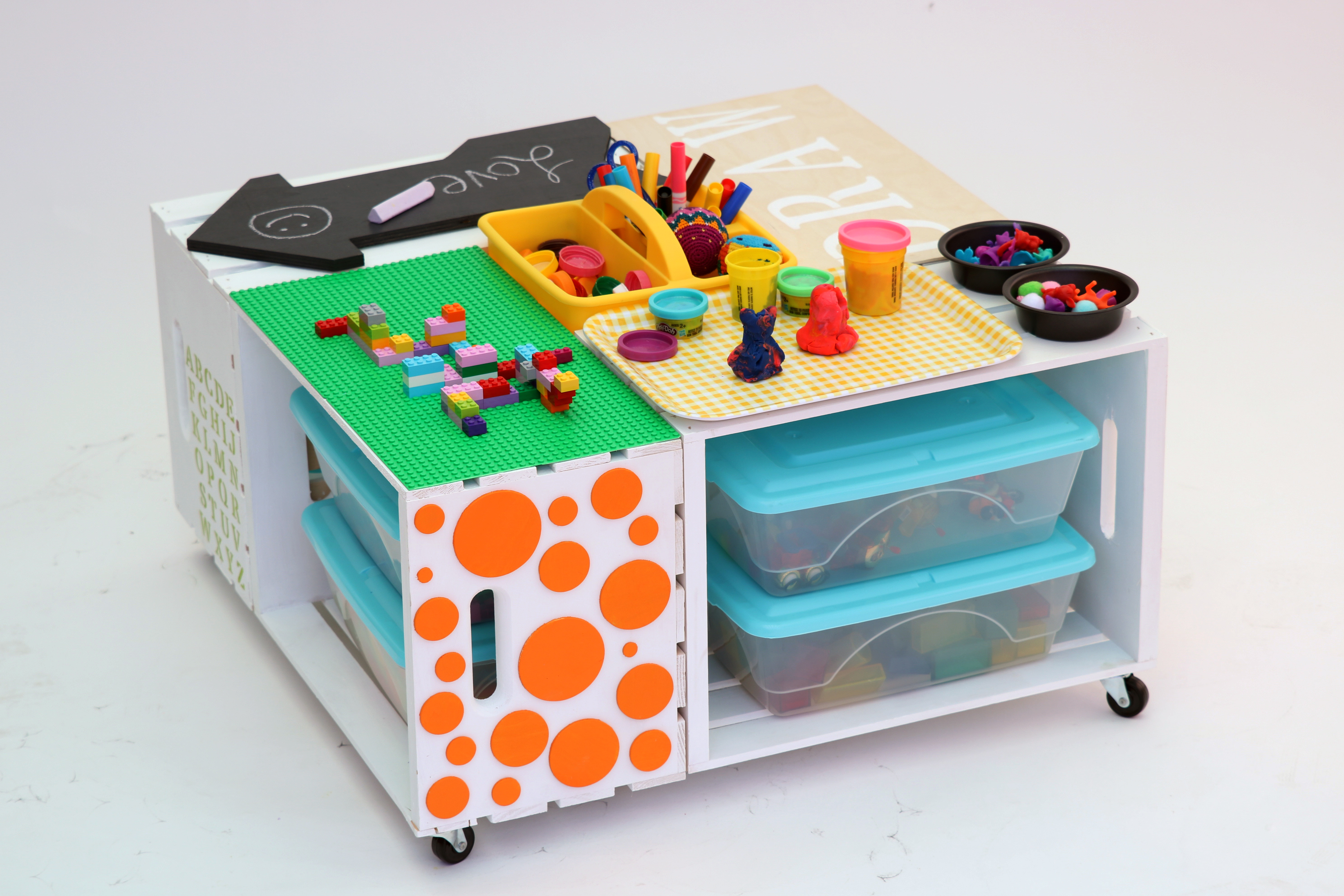 This activity center is perfect for kids who like arts and crafts. The center is on wheels so you can move it around the room or tuck it into a corner after use. The topper features several stations: Legos, Clay & Magic Sand, Chalkboard and a station for Drawing. These were the stations we created based on the things my girls like to do. Of course you can customize this any what you want.
Watch How we Made it!
DIY Kids Activity Center made with 4 Wood Crates!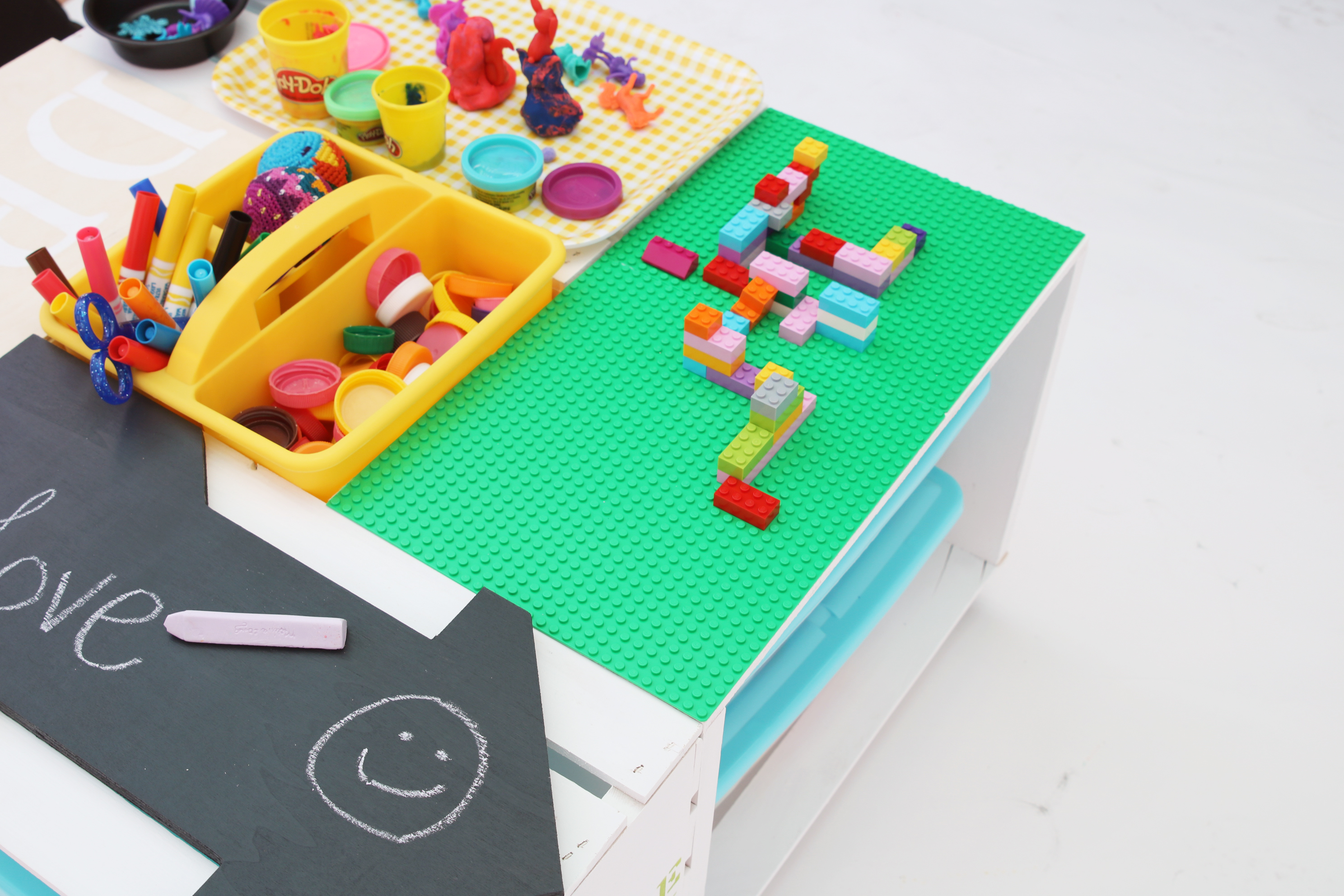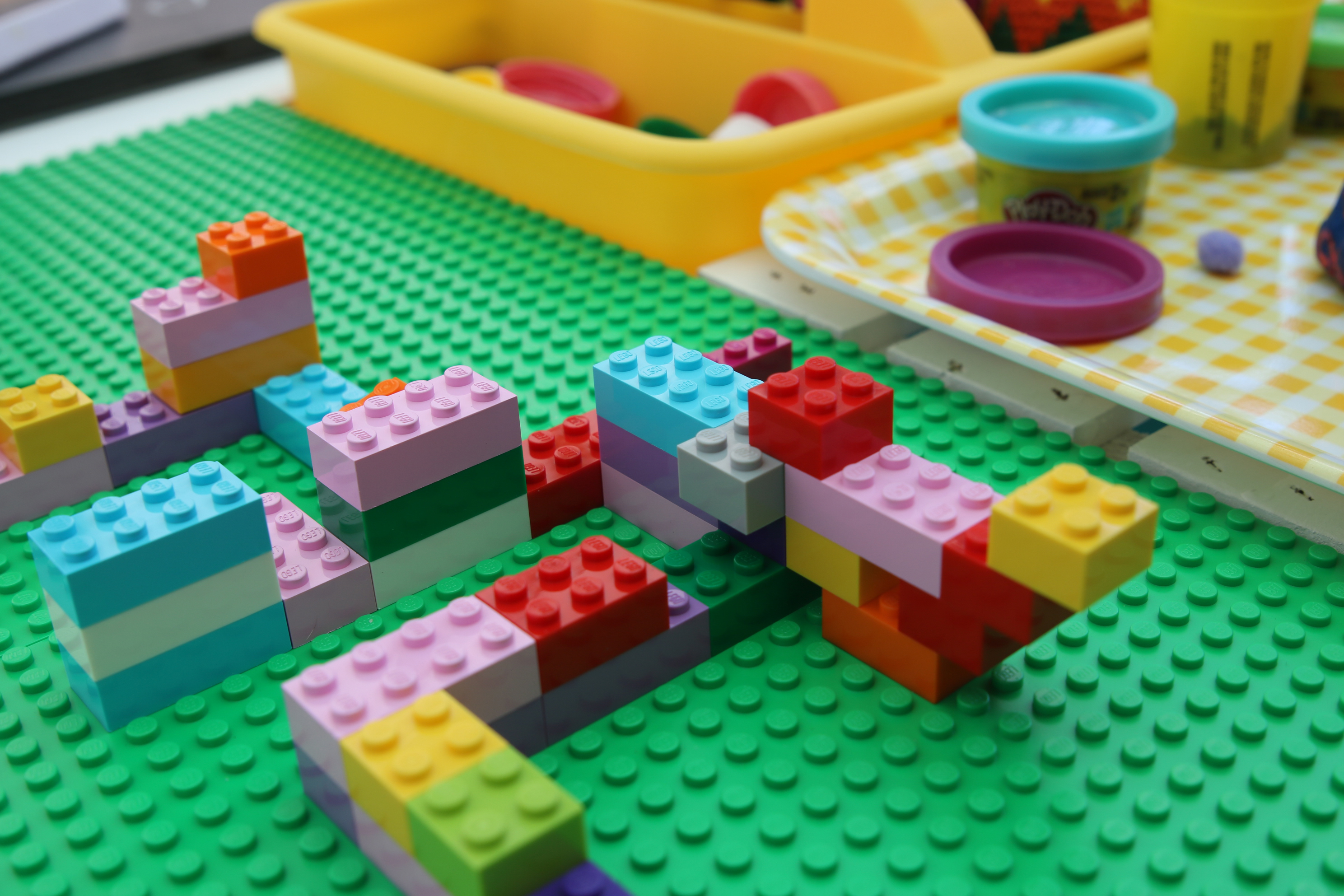 The lego section was easy to do. The mats cut with heavy-duty scissors and a craft knife worked well too. We used bathroom caulk to attach the lego mats to the top of the activity center.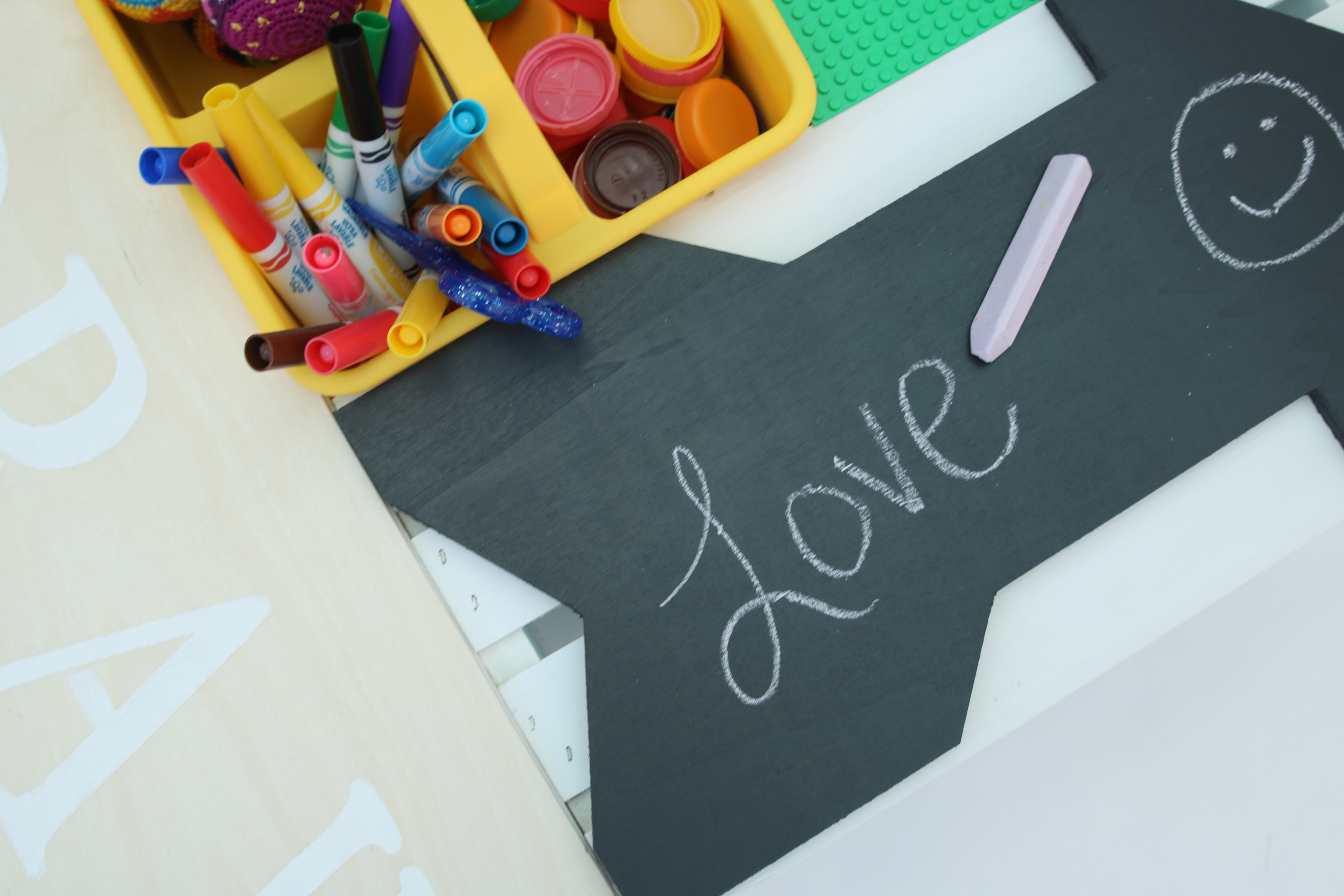 For the Chalkboard arrow we used 3 coats of FolkArt Chalkboard paint.
The dough and magic sand area has two little attached bowls that are perfect for holding trinkets and treasures. The tray is not attached to it can easily be cleaned.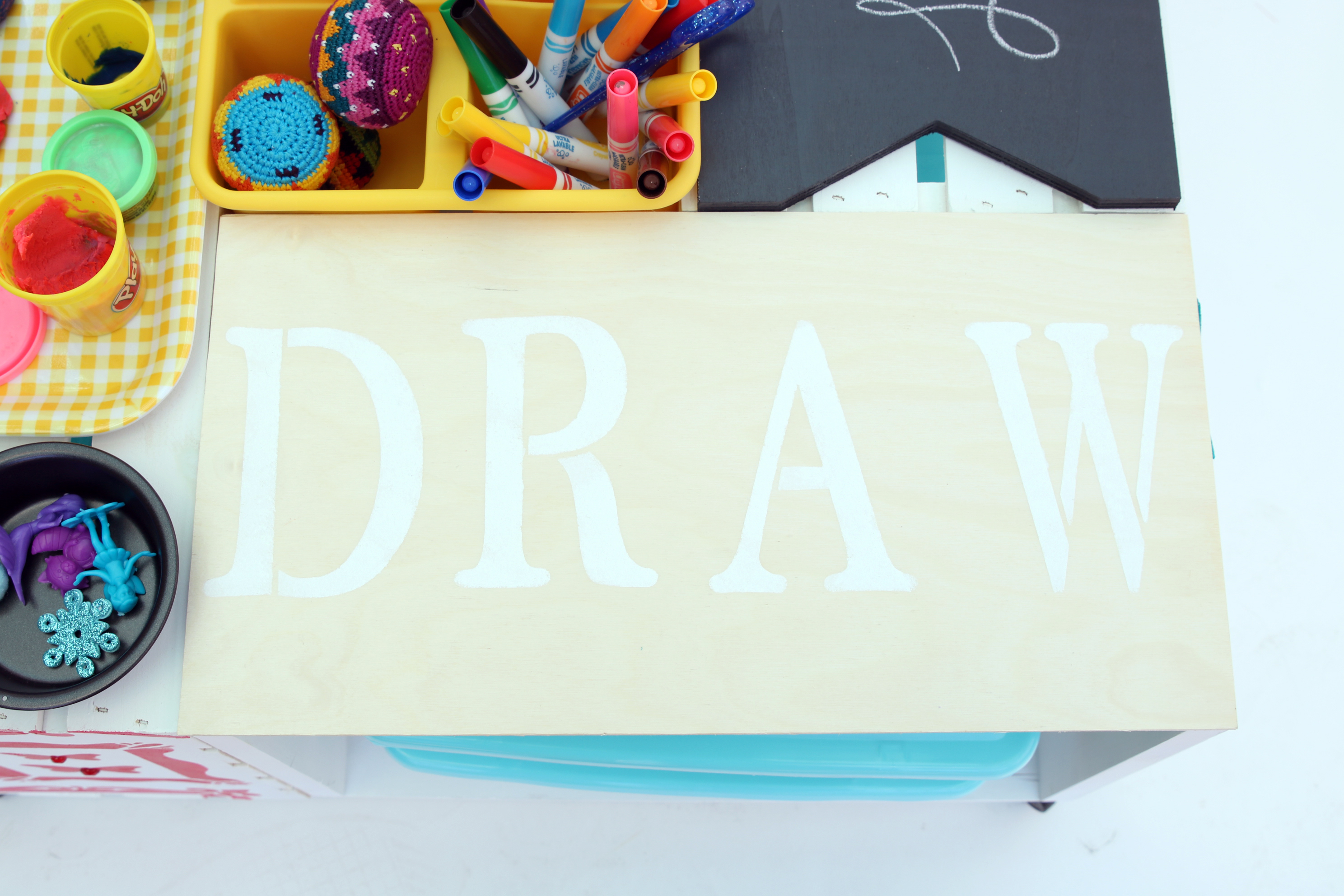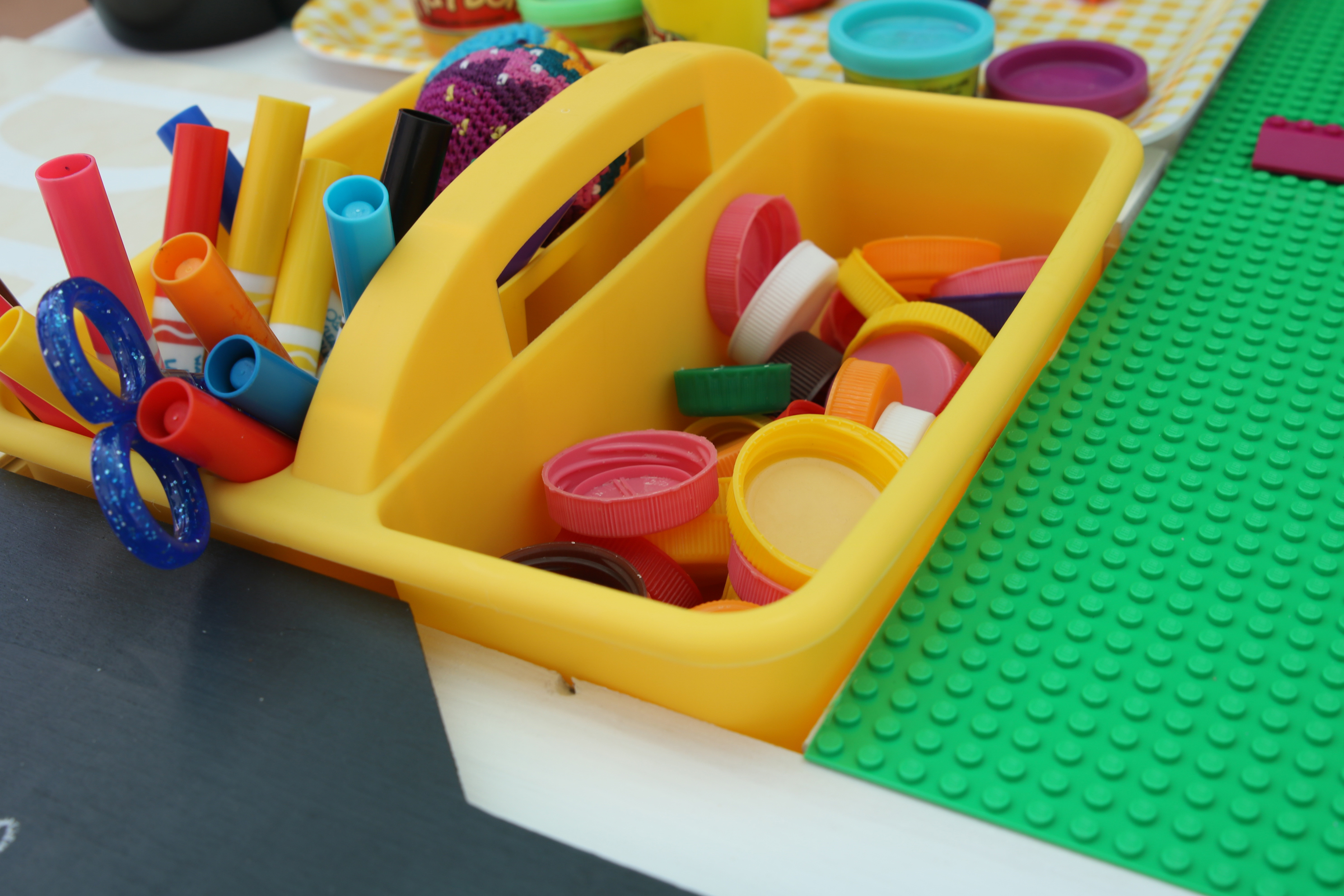 The art area was easy to make. We did need to cut the board to to size with a handsaw. The center bucket was a little more challenging. It took a few trips to the store to find a bin that fit perfect.
Watch the Video!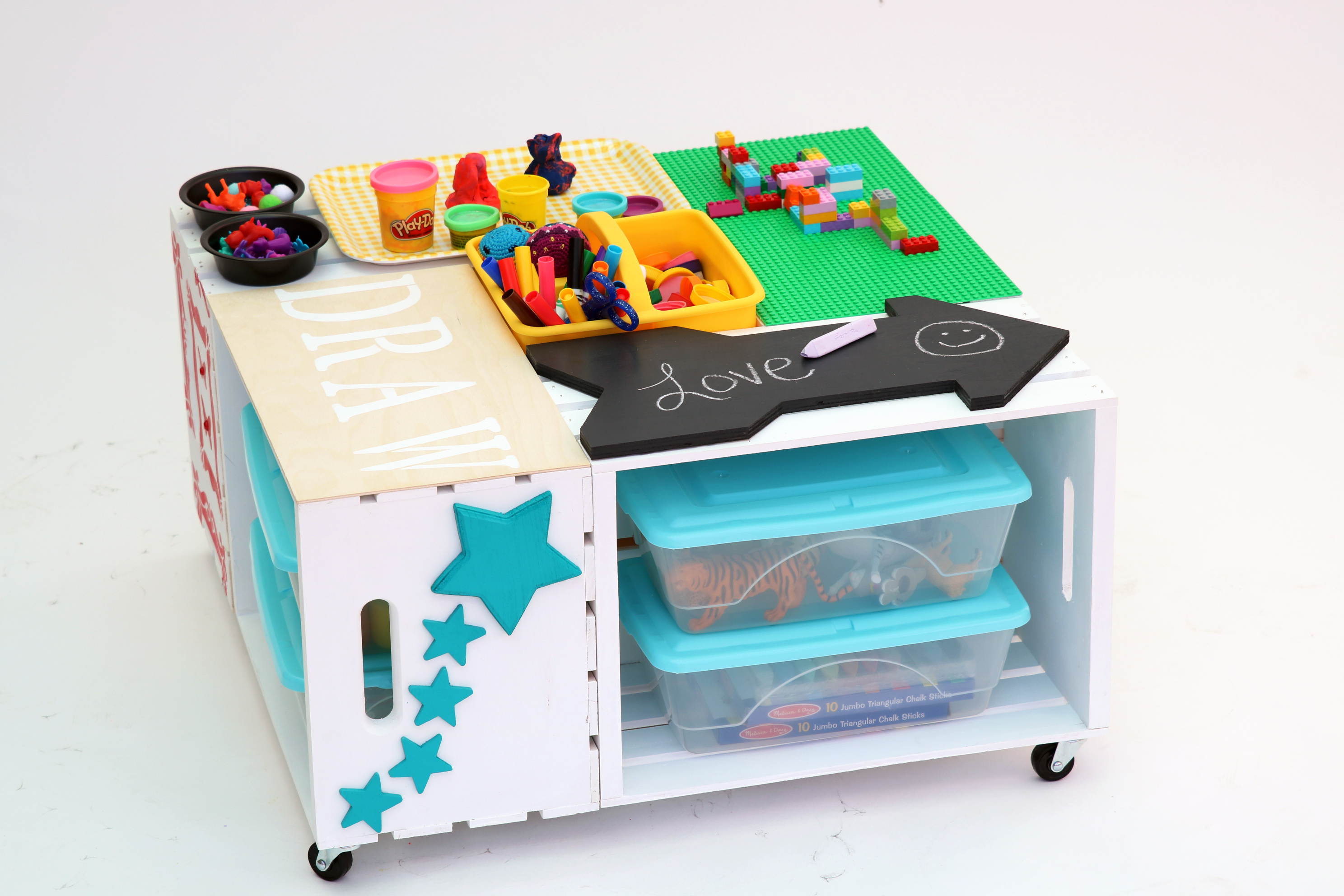 The under storage is perfect for organizing art supplies and small toys.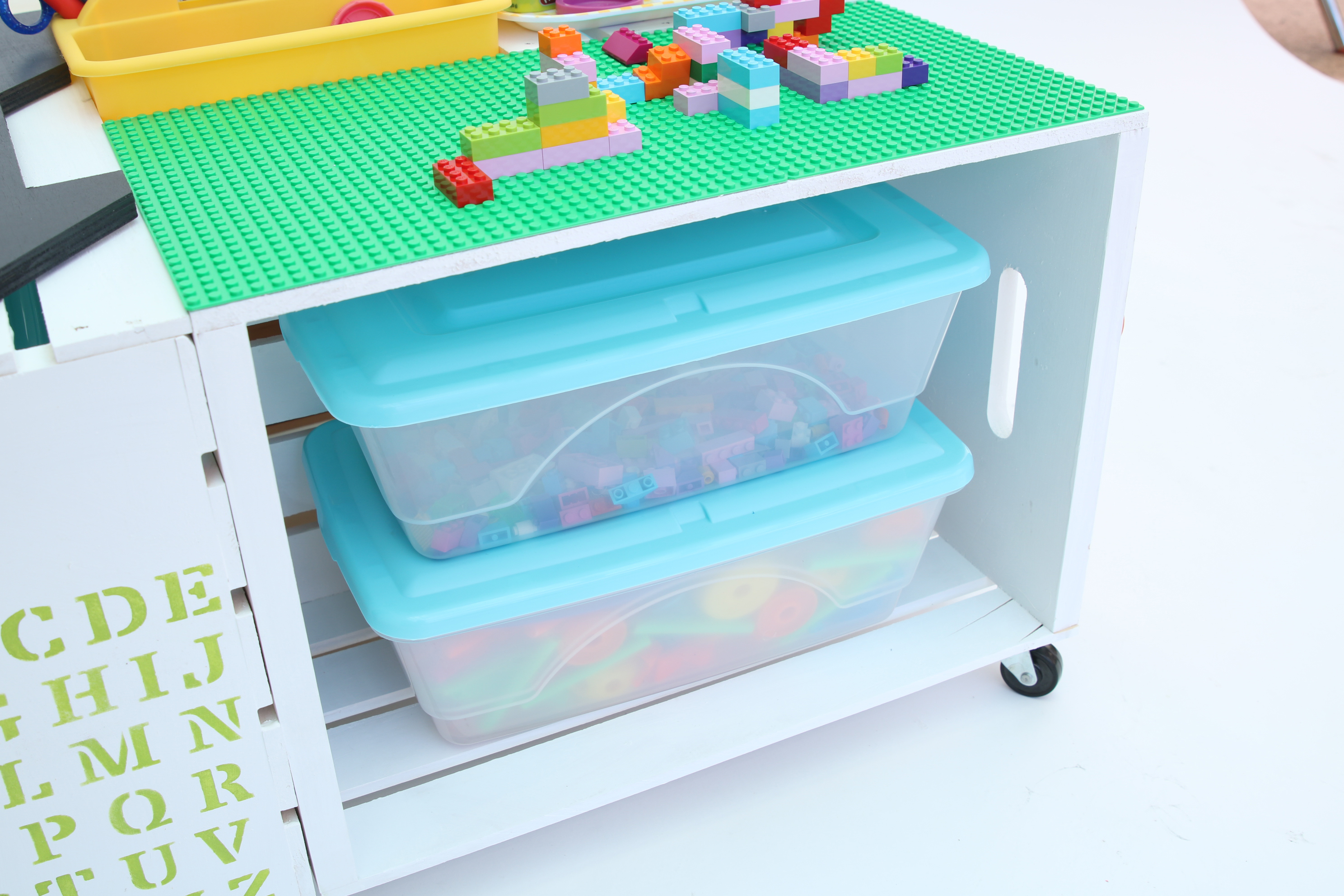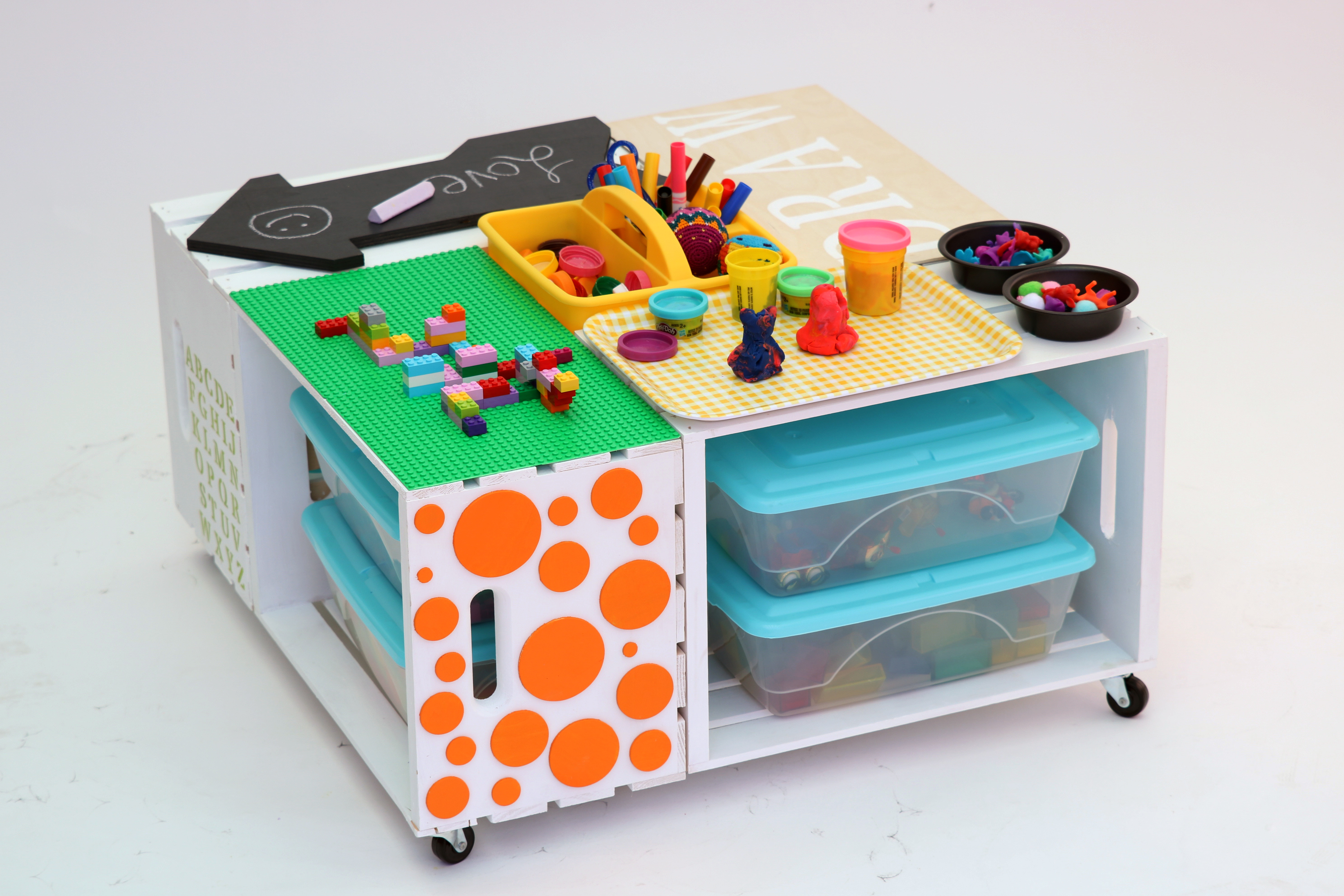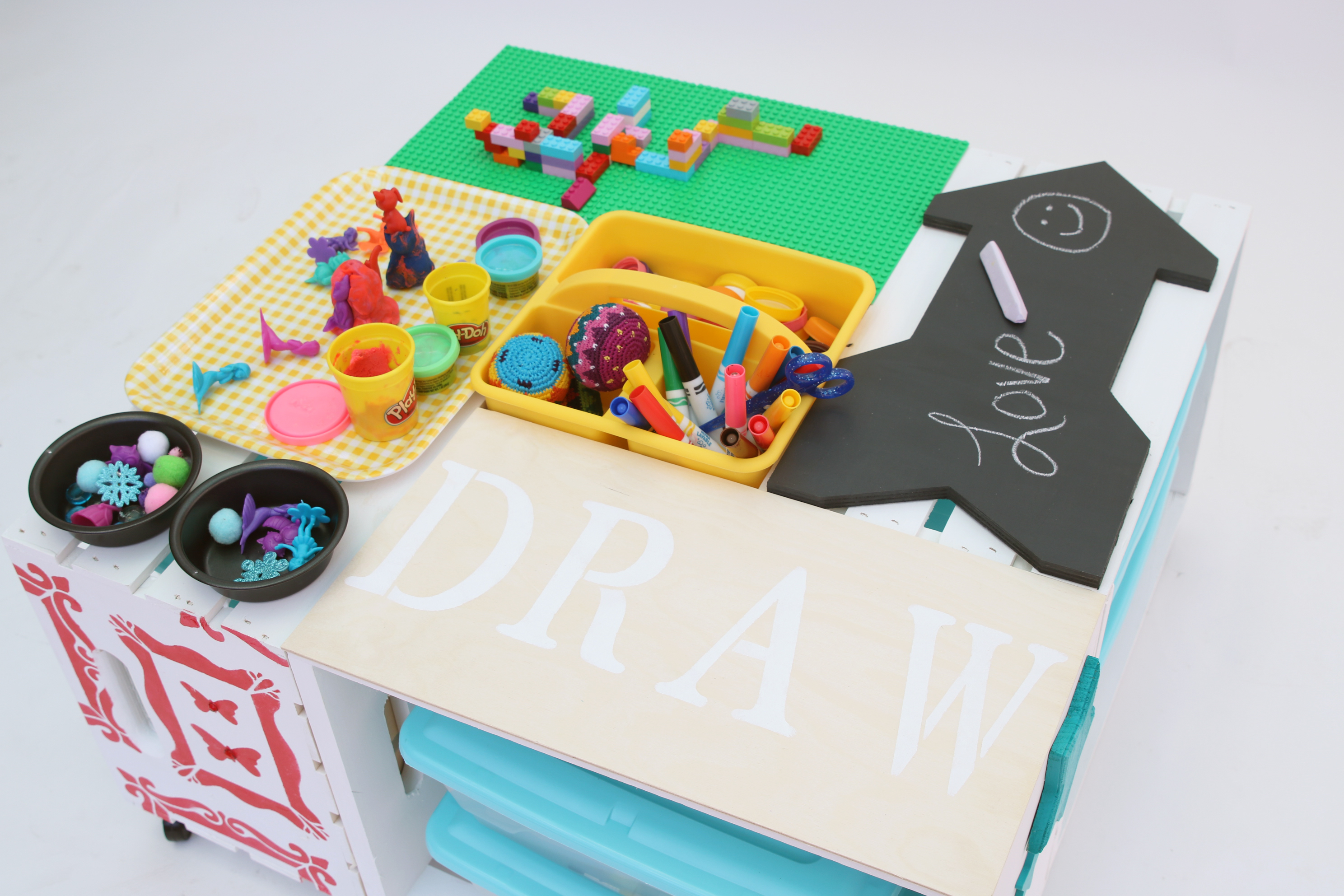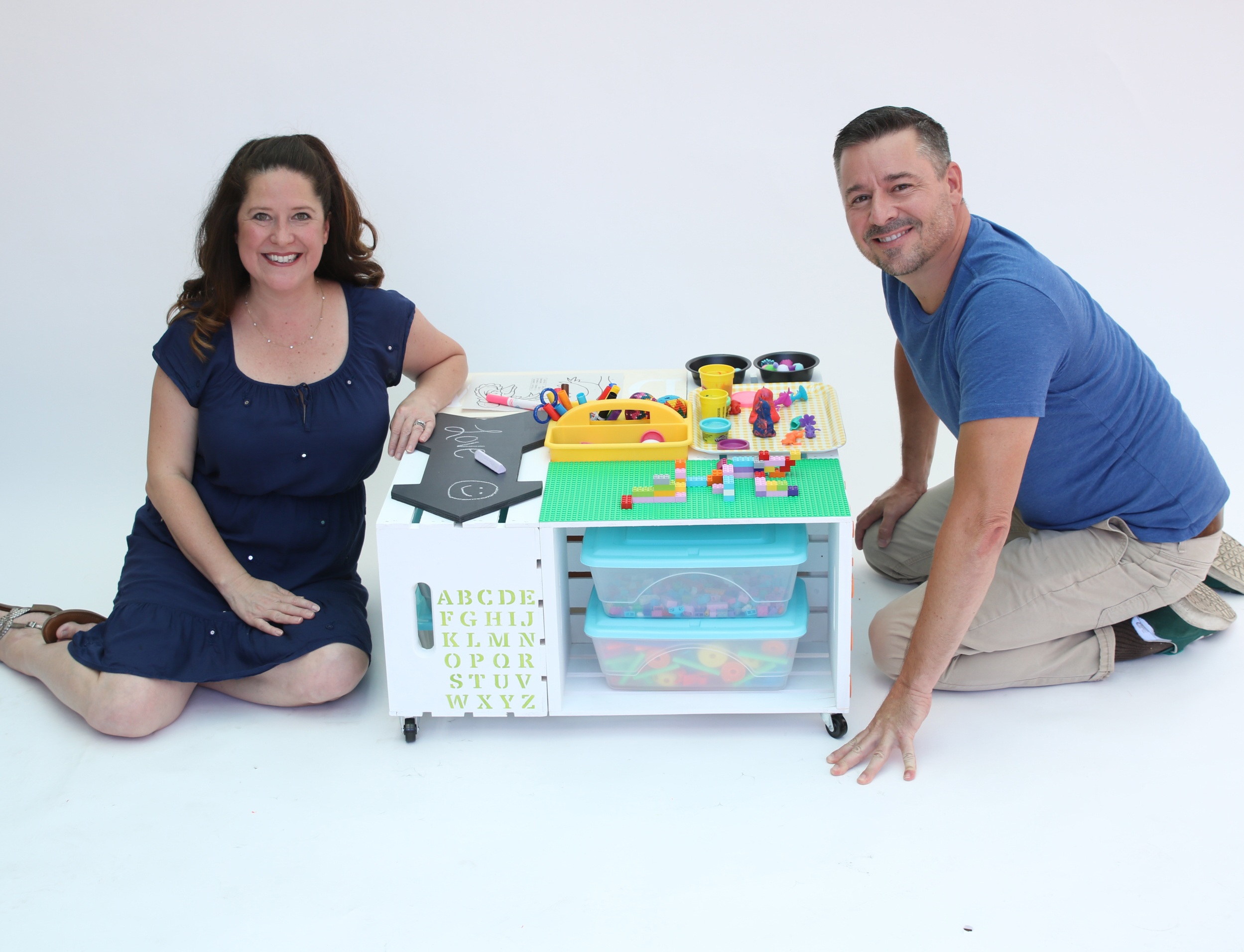 Thanks for popping by! See-ya again soon!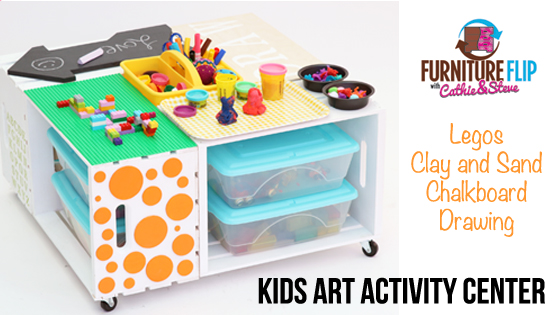 Visit Plaid's Youtube Channel to see more Furniture Flip!
(Visited 985 times, 1 visits today)