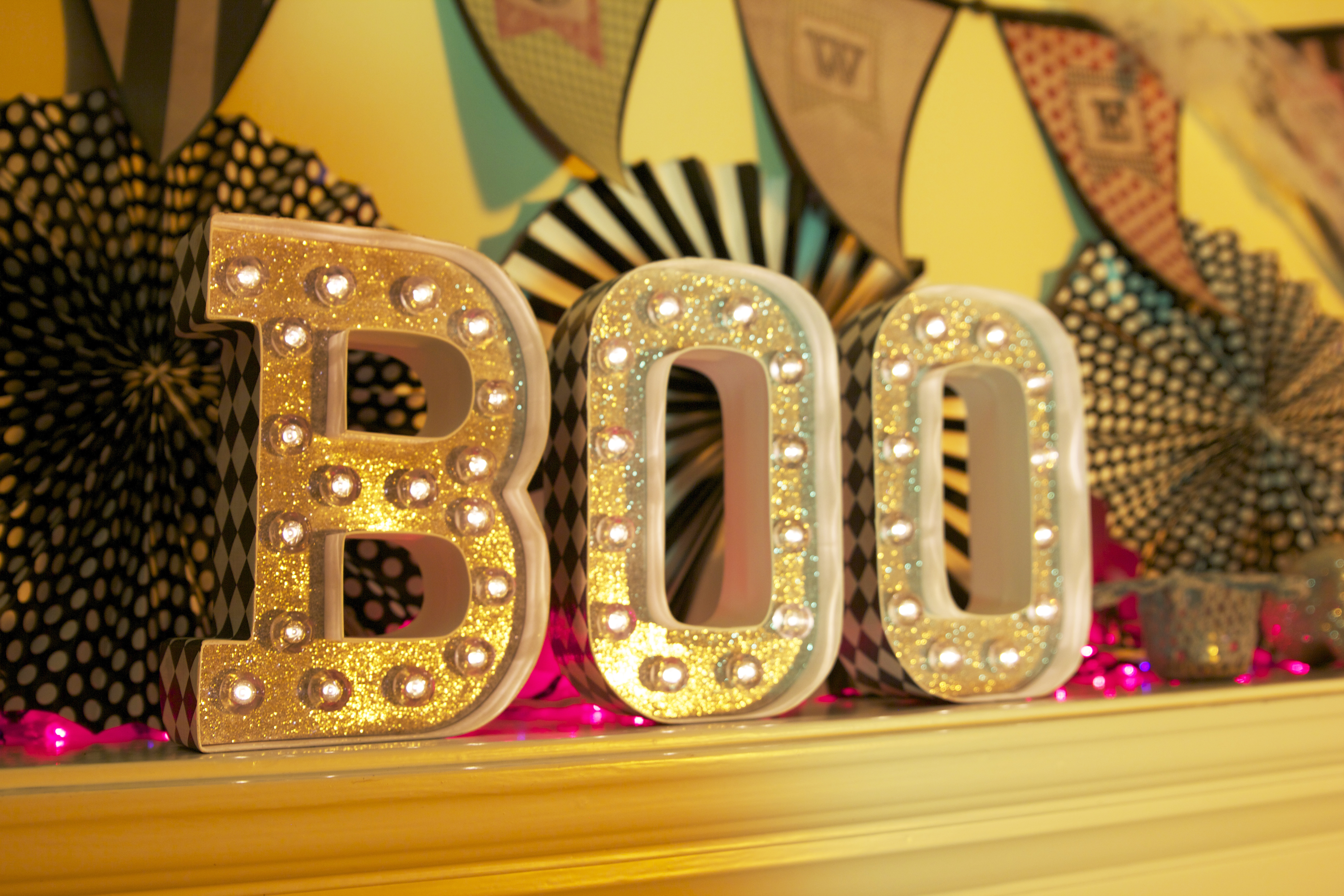 It is no secret that I am over the top smitten with the DIY marquee letters by Heidi Swapp. They are customizable  in so many ways. For this Halloween look I used……. glitter, paper and Mod Podge. (hehe no big surprise) I just love the look.
VIDEO HOW TO!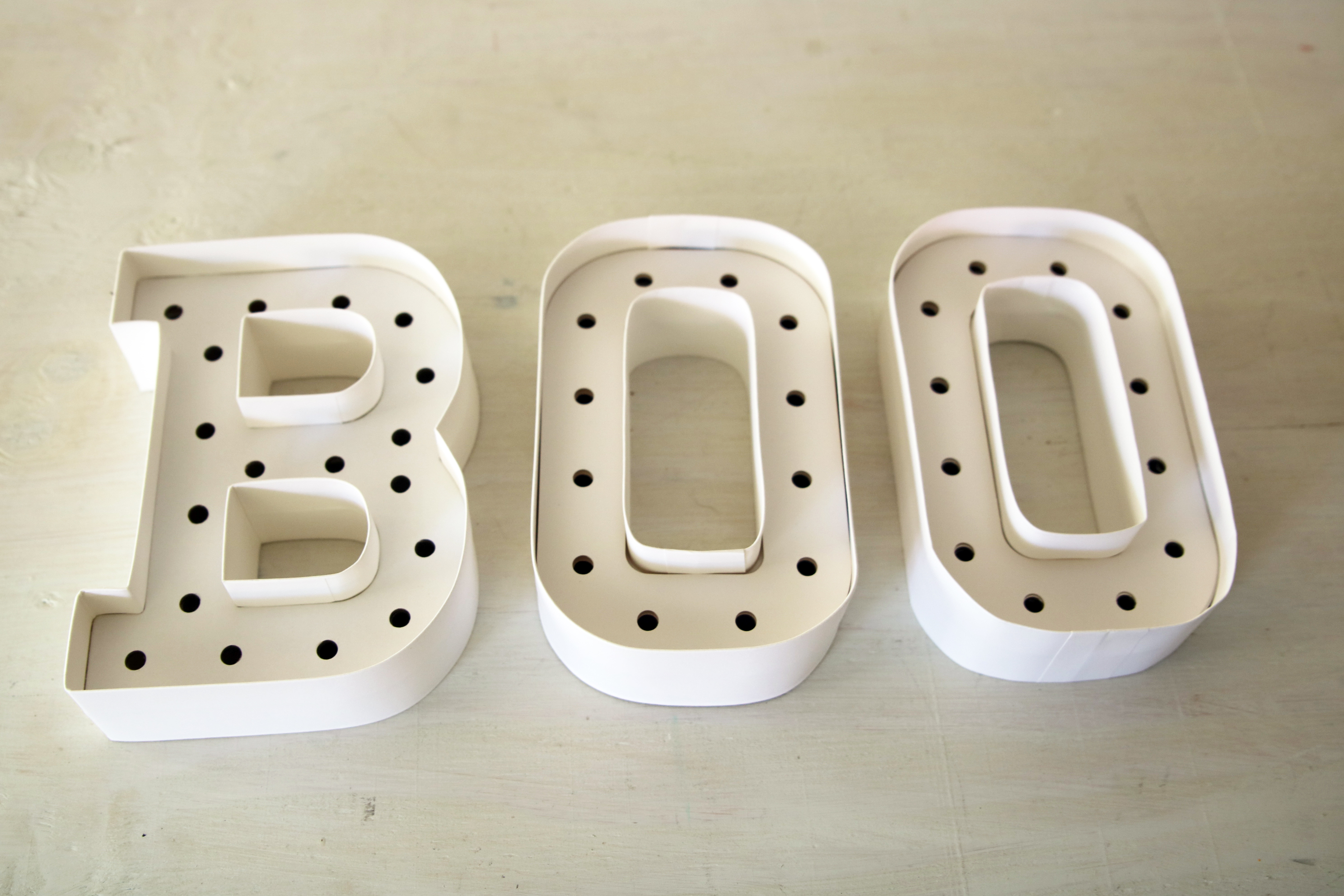 Before the Makeover.
Supplies
Marquee letter blanks (B-O-O), Halloween scrapbook papers, Scissors, Foam paintbrushes, Mod Podge Gloss, Glitter
Instructions
Trim the Halloween papers to around the outside of each letter.
Apply a coat of Mod Podge Paper to the back of the cut paper, position on the letter and press with your fingers to remove any air-bubbles.  Do this for each letter shape. Top-coat each letter piece with a thin layer of Mod Podge.
Glitter the insert of the letter by apply a coat of Mod Podge Gloss to the entire top surface, sprinkle glitter and tap off the excess.  Allow to dry.
Assemble the letter as instructed.
PROJECT TIP: Antique the letters by adding a coat of Antique Mod Podge.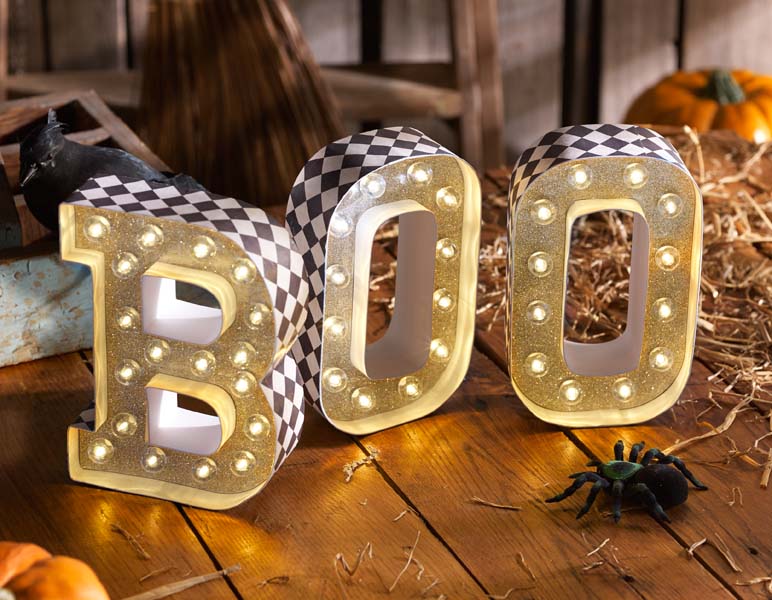 Happy Halloween!
xo
Cathie
SaveSave
SaveSave
SaveSave
(Visited 484 times, 1 visits today)