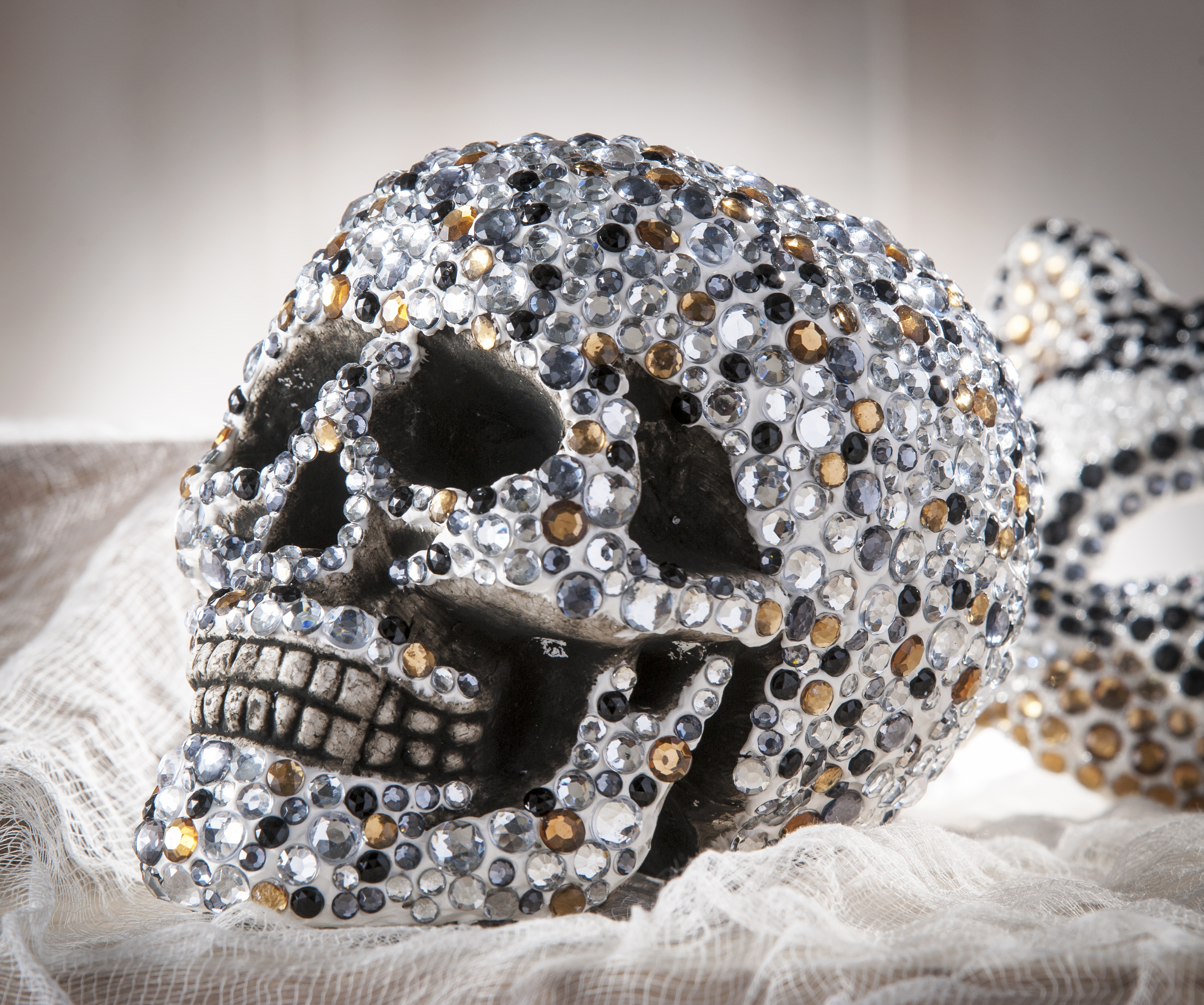 Make This:: Rhinestone Halloween Skull
This decoden skull is so easy to make! I promise you won't need any fancy diy skill to create this look. The gems are from Michaels craft store. They were in a box of mixed black, silver and gold. I love this color combo!
What we used::
Plastic skull, Plastic spoon, Collage Clay by Mod Podge, Gold rhinestones, Silver rhinestones and Black rhinestones
How to Make::
Attach the star tip to the Collage Clay decorating bag.
Working in sections, apply the Collage Clay to the pumpkin in the same fashion as you would ice a cake. Squeeze from the bottom of the bag, press the tip to the pumpkin and gently lift as you release the squeeze. Use a spoon to smear the Collage clay smooth.
Embed the rhinestones in a random pattern all over the skull.
Allow to dry for 24 hours.
PROJECT TIP: When using Collage Clay on a large project it is best to work in sections.
(Visited 222 times, 1 visits today)