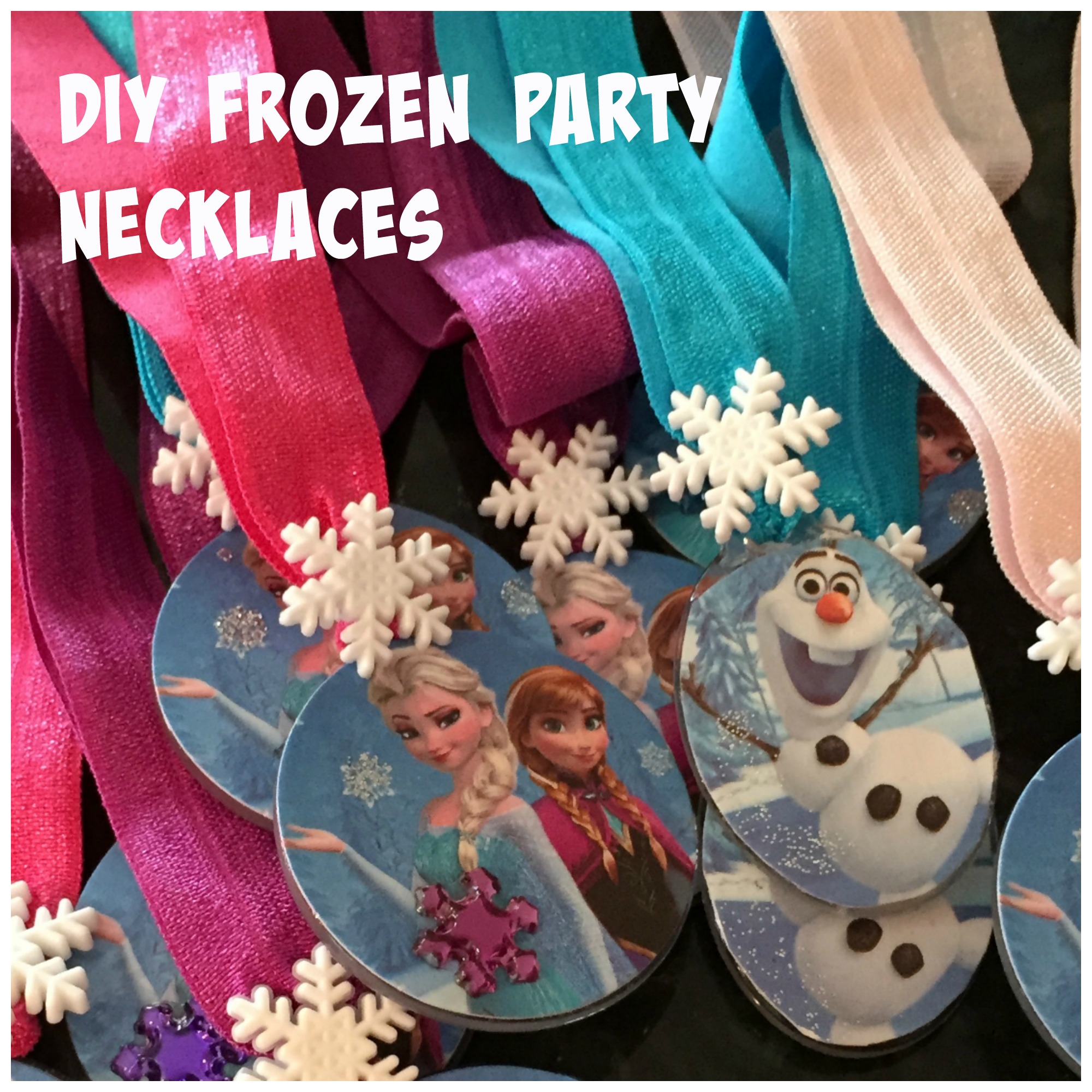 For Delilah's, Frozen themed birthday party, I wanted make each of the kiddos a necklace to go with their felt crowns. I was able to whip them in up very little time and the kids loved them.  I love that you can customize them to any party theme.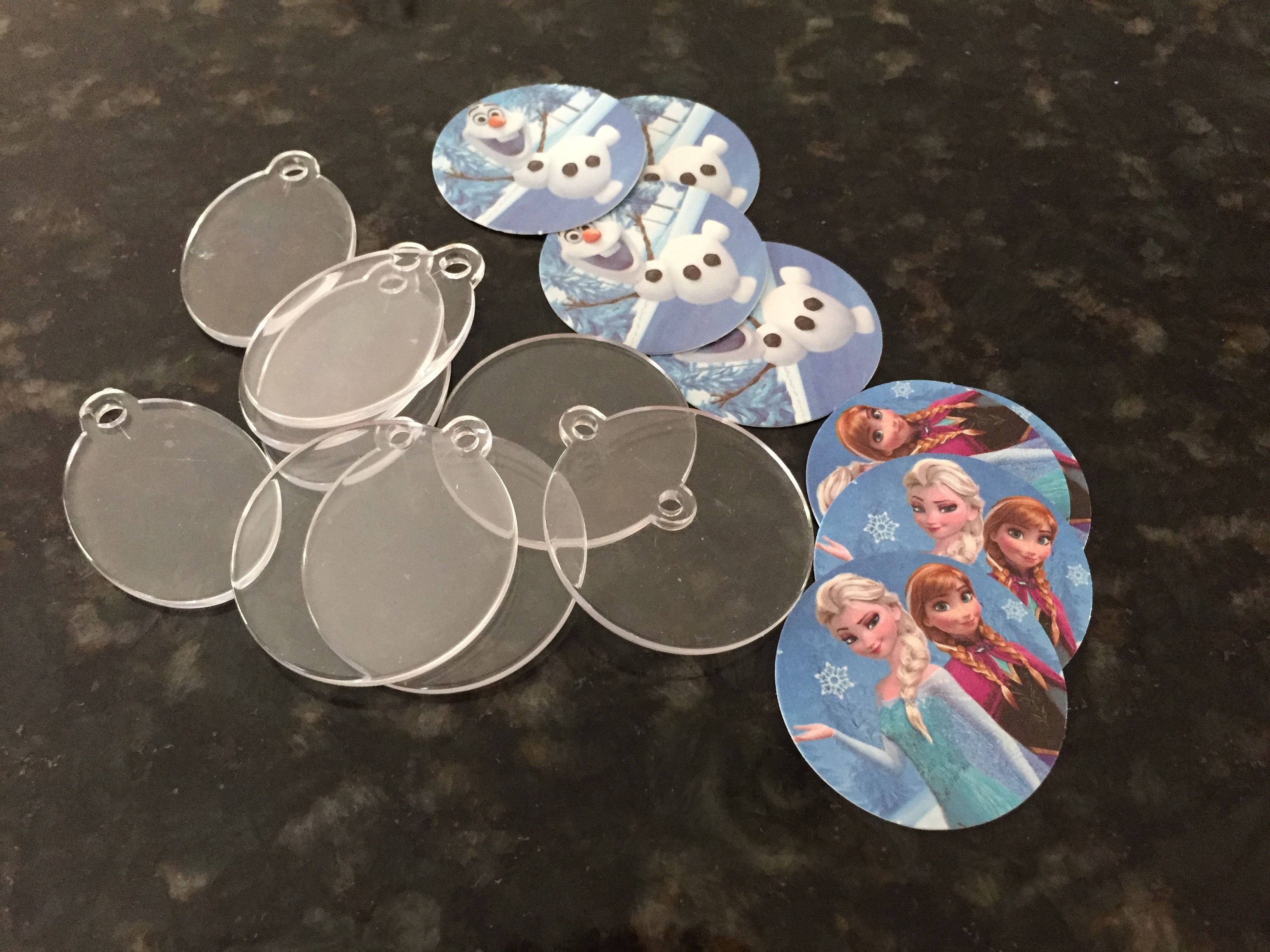 The paper Frozen circle shapes were from a party store.  They were packaged as table confetti….of course, when I spotted them I saw necklaces.   I have also seen different party printables at etsy and ebay. Or you can design your own on a printer.
The acrylic disks / pendant blanks are available at my etsy shop. You could also use a wood disk with a drilled hole or you could attach a bail to the back of a wood disk.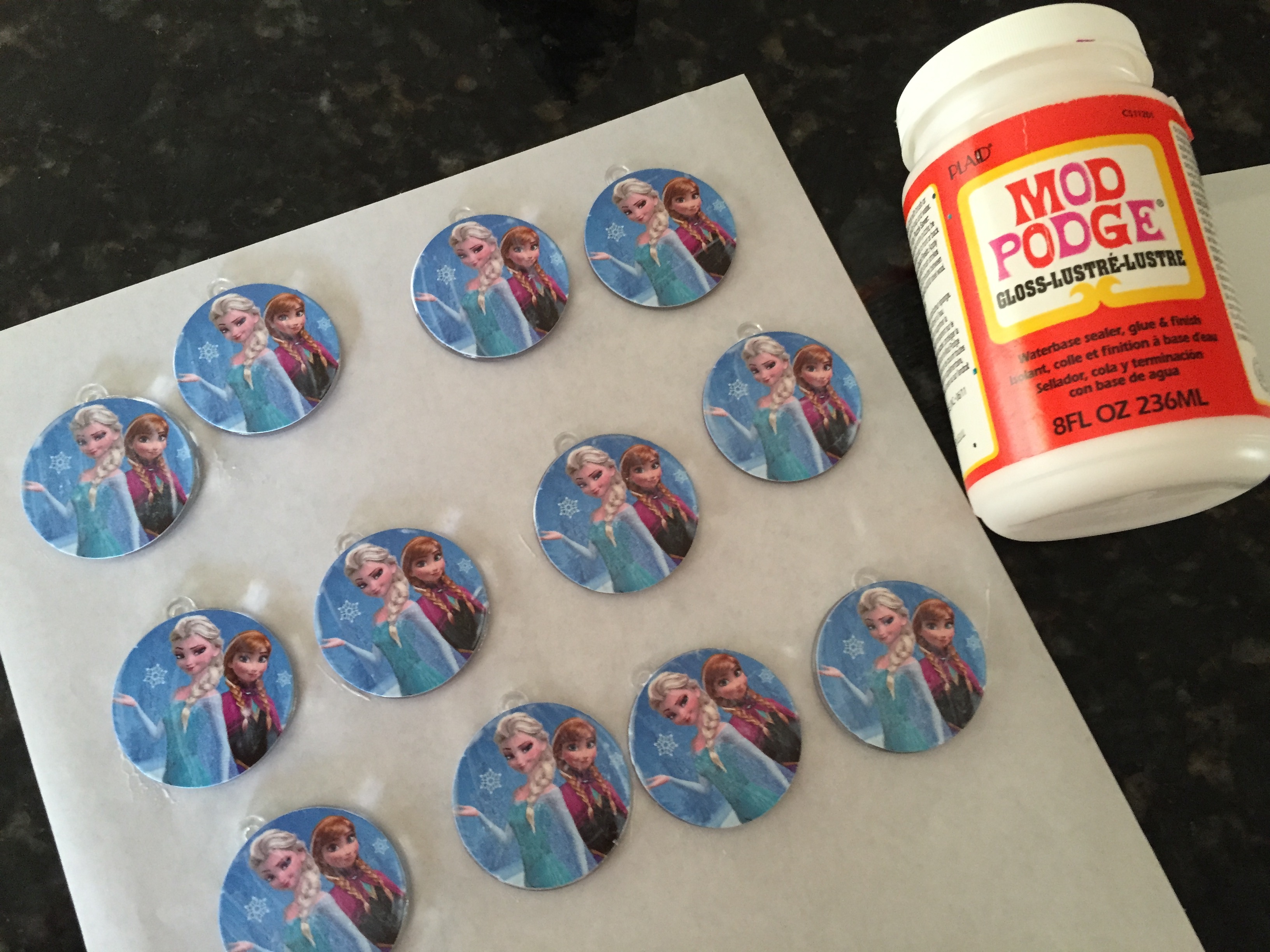 I attached the circles to the pendant blanks with Mod Podge gloss. It was just a few coats of Mod Podge to the back of the paper and top of the pendant blanks. I placed the paper circles on the disks and allowed them to dry. I top-coated with a layer of Mod Podge.
Video How to for Acrylic Pendant Blanks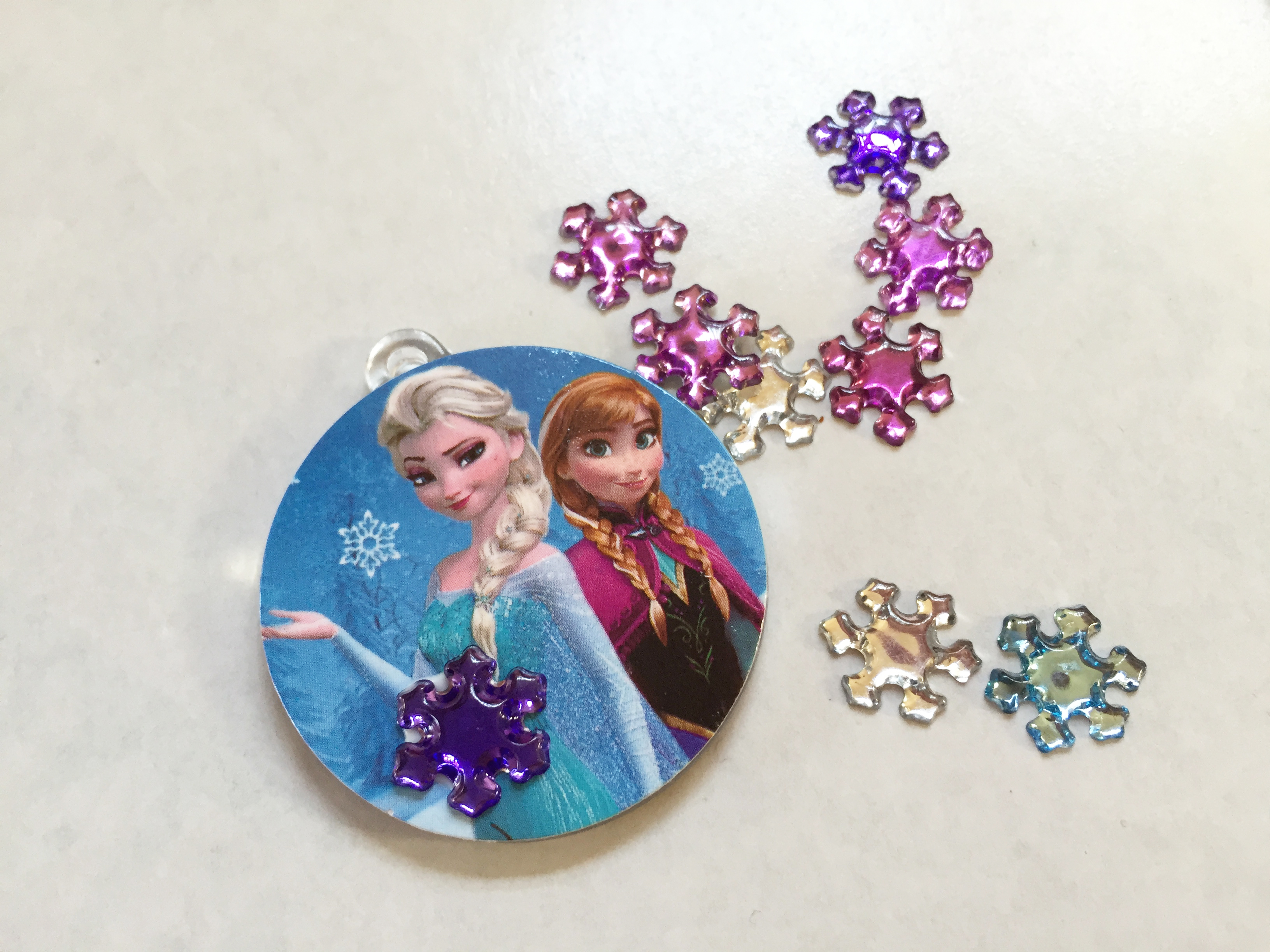 I attached some snowflake rhinestones to each pendant with a little gem glue. The Ice Mix Rhinestones are available here.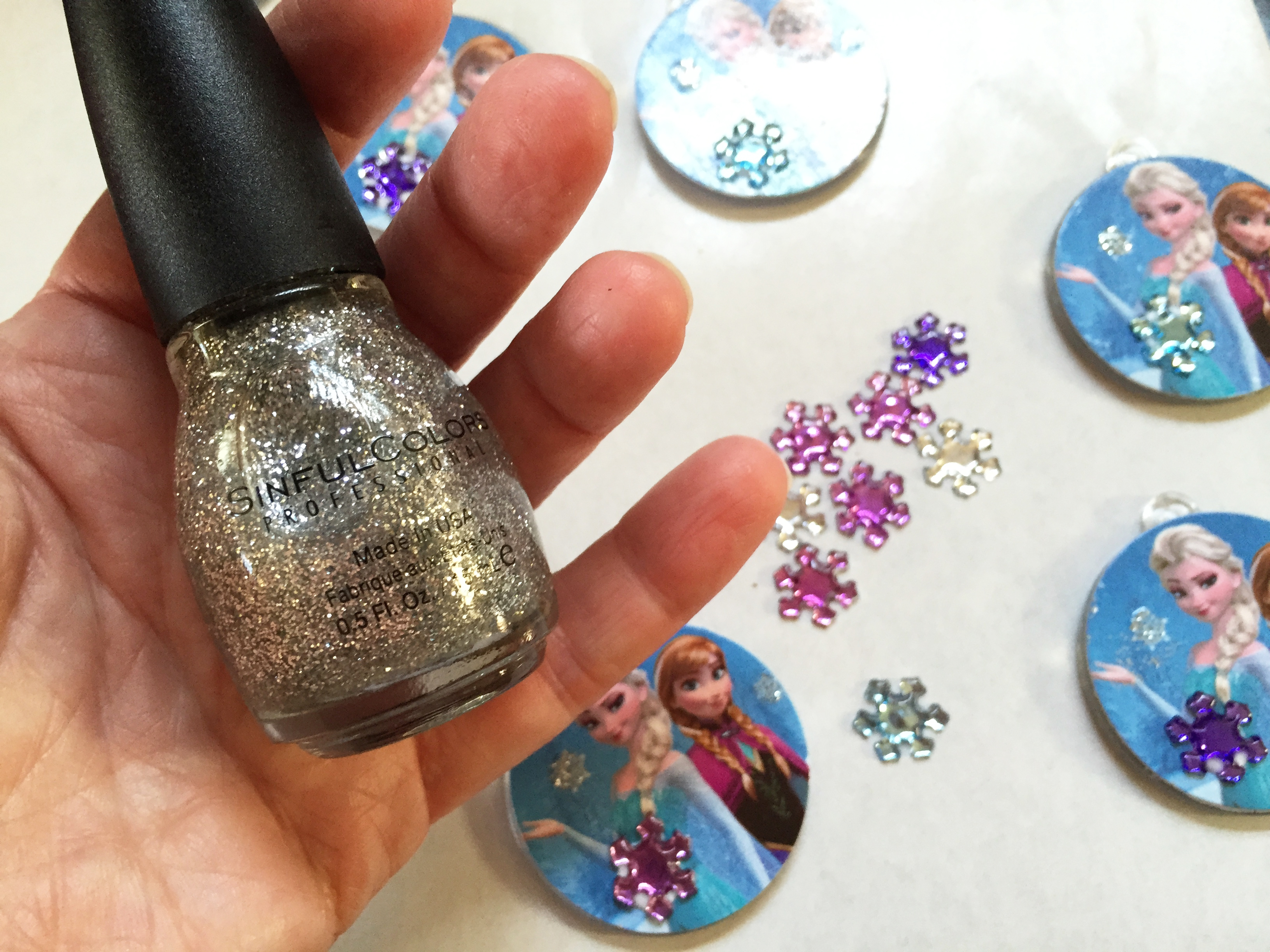 I painted a few highlights of silver glitter with some glitter nail polish. It's fast and the sparkle is awesome.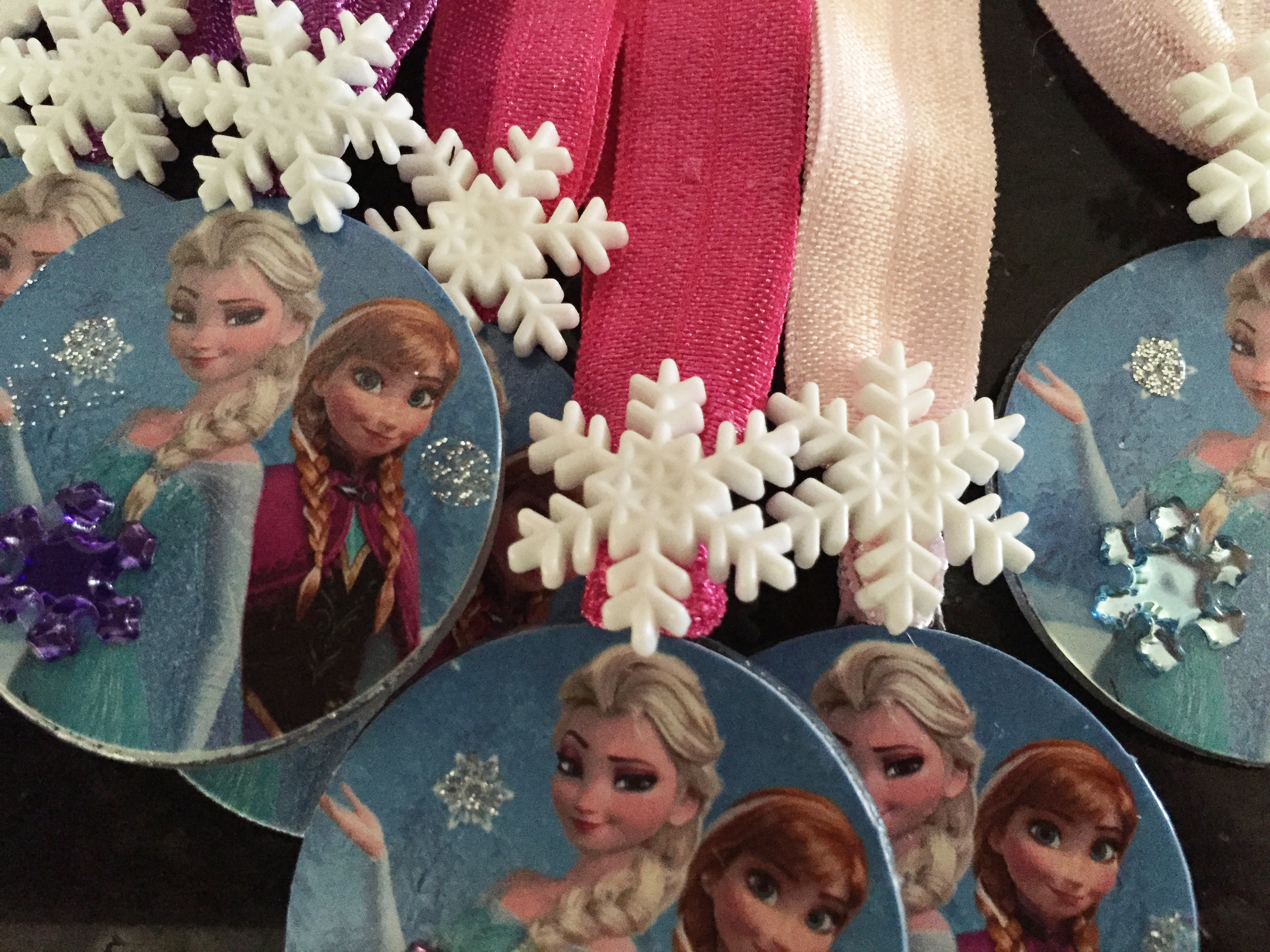 I threaded each necklace onto fold-over elastic. I measured the amount needed by using my 3 year-old as a guide. I added a little bit extra to knot off the end. I like using the fold-over elastic because it is soft and stretchy.
Before knotting the ends, I add a snowflake button down the elastic. This is really not necessary for the necklace design to work. But I found them on sale at Jo-Ann Fabrics so I grabbed them up.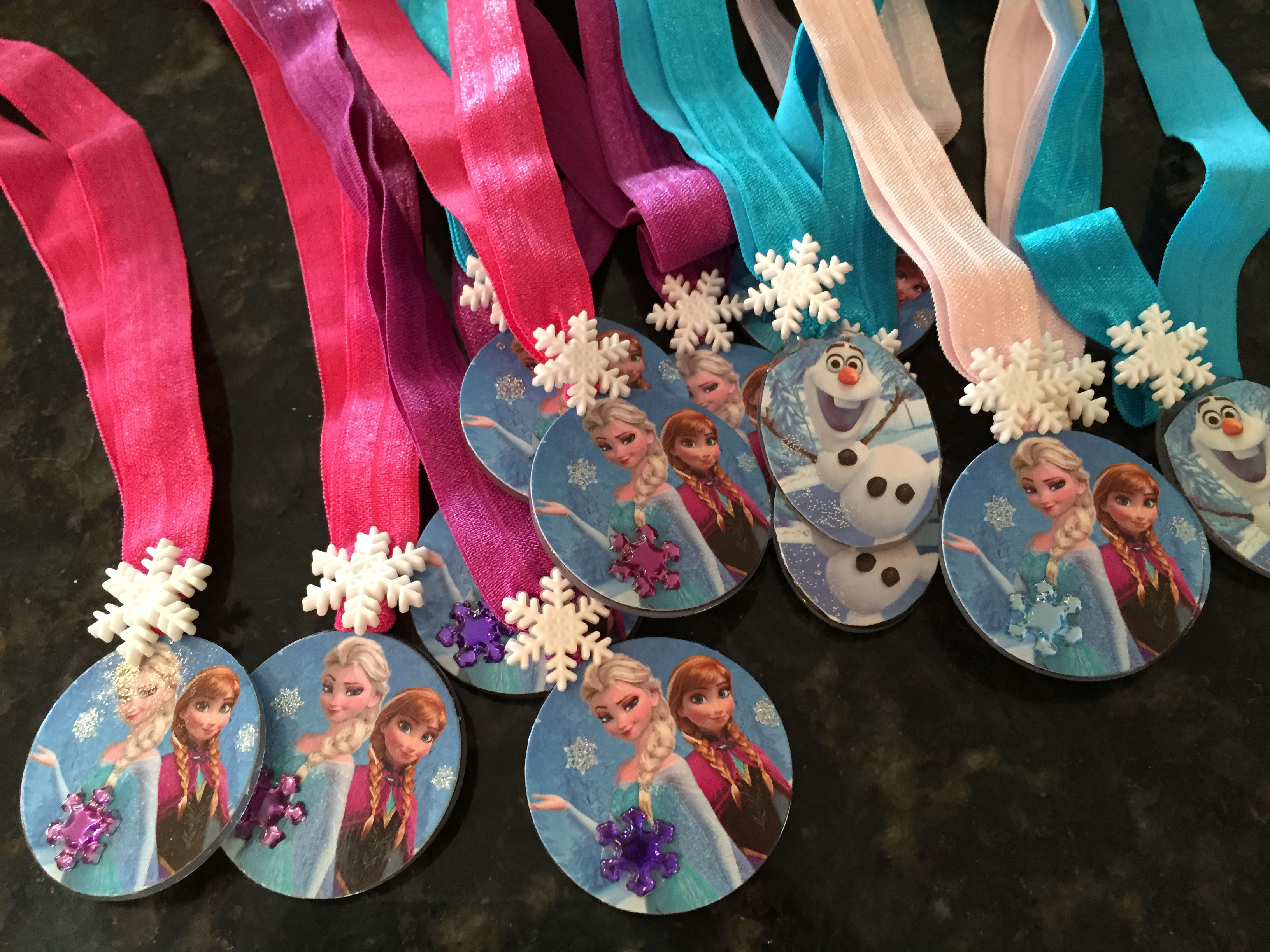 For the Olaf necklaces, I used an oval Pendant Blank. I cut the paper circle onto an oval shape and threaded some of them with the fold-over elastic and some with leather lacing. I wanted some necklaces that were less frilly and more masculine.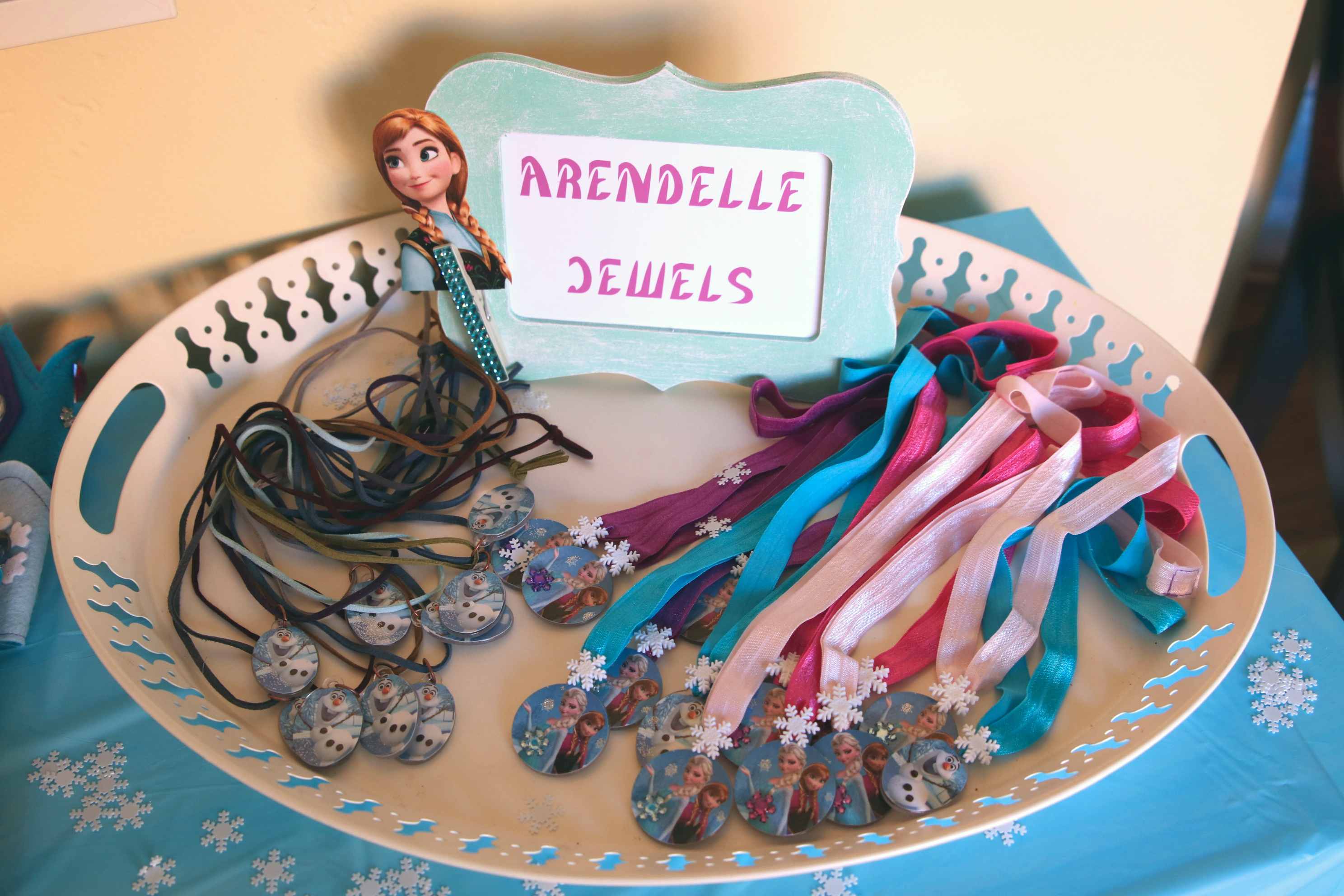 I displayed all the necklaces in a tray with an Arendelle Jewels sign.  The sign I made with supplies that I had left over from Sophia's "6-months with the Filian Family Party" – how far we have come since that party!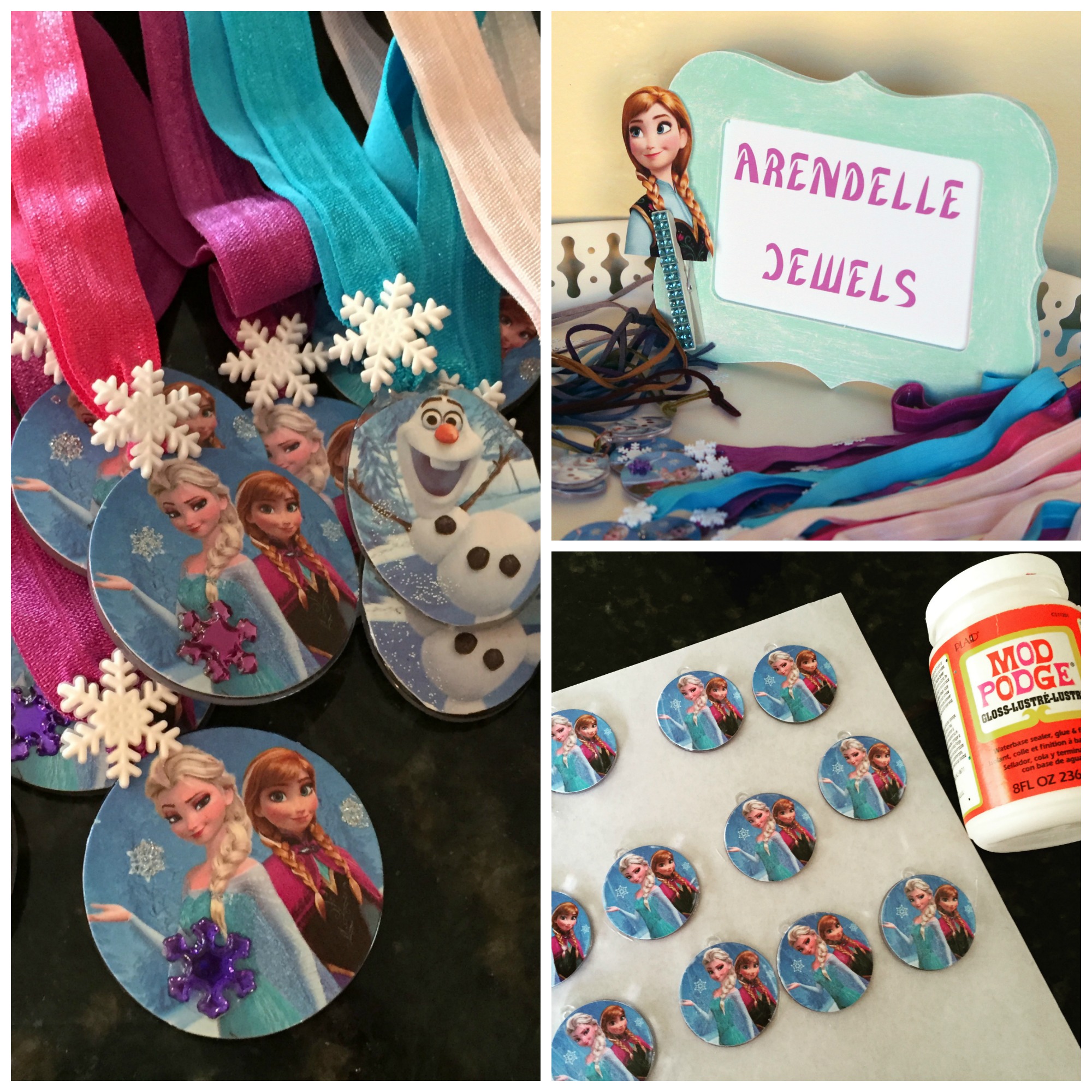 NOTES:
Pendant Blanks are from etsy
Snowflake Rhinestones are from etsy
Paper Frozen Circles are from Local Party Supply Shop – I have seen some at etsy and ebay.
Snowflake Buttons are from Jo-Ann Fabrics.
Video How To for Working with Acrylic Pendant Blanks at youtube.
(Visited 517 times, 1 visits today)