I knew that I wanted the kids to each have a crown or tiara for Delilah's Frozen party. I also knew that I was a little crazy to make so many. I wasn't sure how many kids would keep them on but I figured they would love to play with them later at home. I checked pinterest and a few blogs to see how people were making them. I really liked Ginny from Small Thing's technique for sewing and then trimming. It worked really well. I used her tutorial as my guide. So be sure to give her projects and blog some love! So I grabbed a bunch a felt and gems and embarked on making 20+ felt crowns.
Materials:
Felt – Scissors – Paper & Pencil – Sewing Machine or Hand Sewing – Elastic – Precut Snowflakes – Gem Glue – Gems and Imagination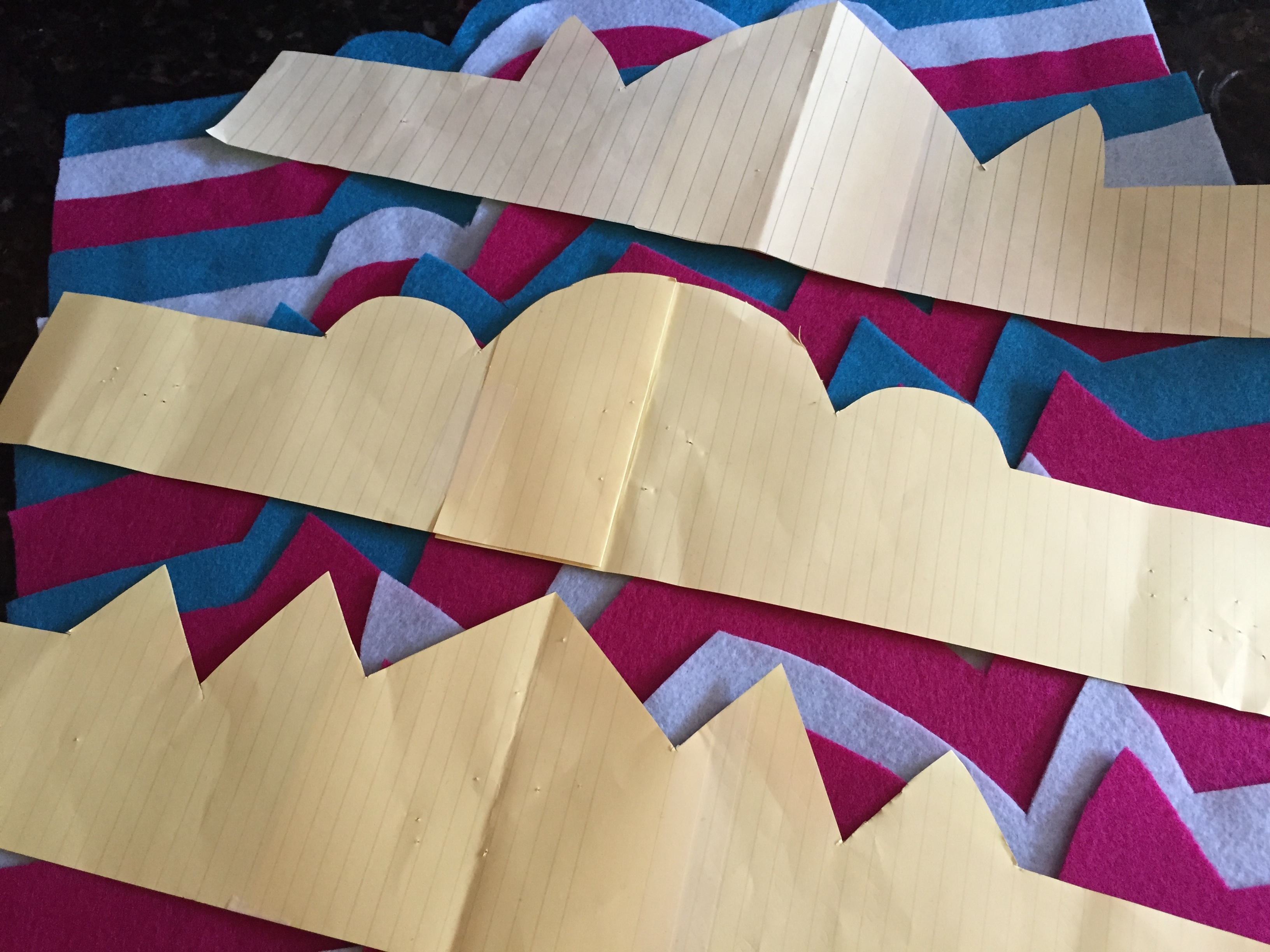 First I cut some paper patterns. I just freehanded them. I did need to tape some paper together. I made them approximately 17″ long. The height varied depending on the design.
I also made some top hat styles. I didn't want all the crowns to be pink and purple.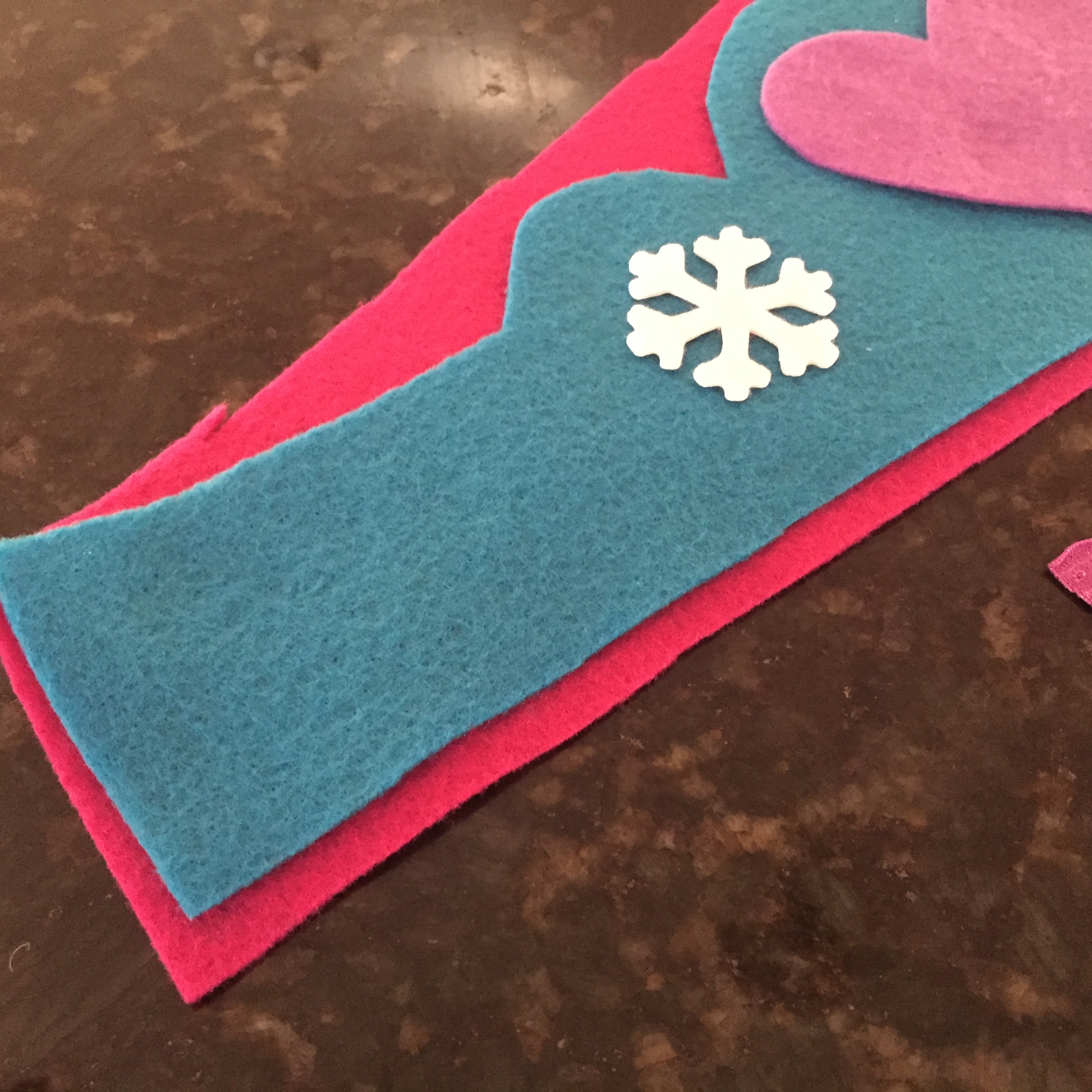 Next, I cut out 1-decorative crown from felt using the pattern, 1-oversized backing piece of felt (this will be trimmed later) and some felt embellishments. The snowflakes were pre cut and sticky back.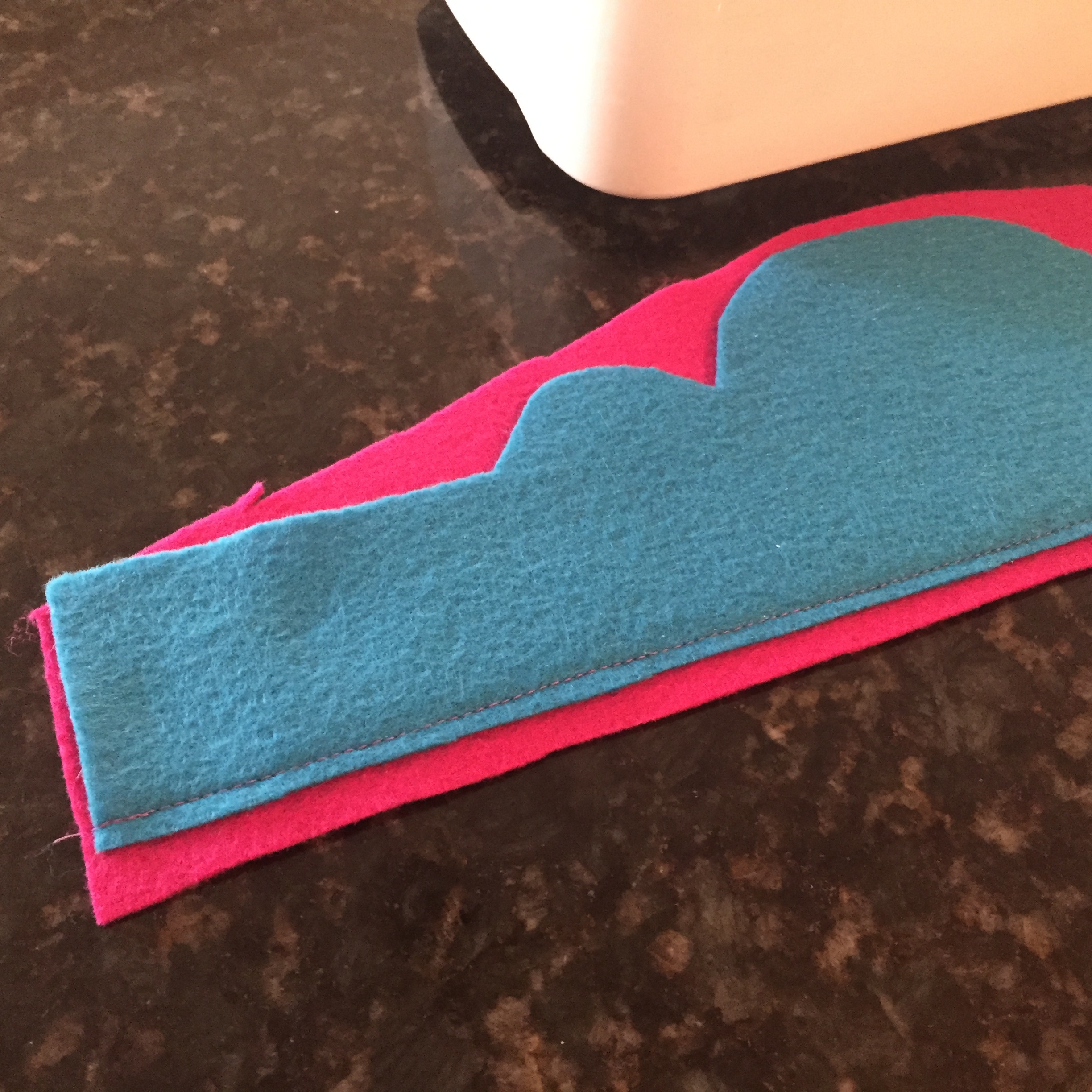 I stitched along the bottom and top edge.
Leave the sides open for elastic.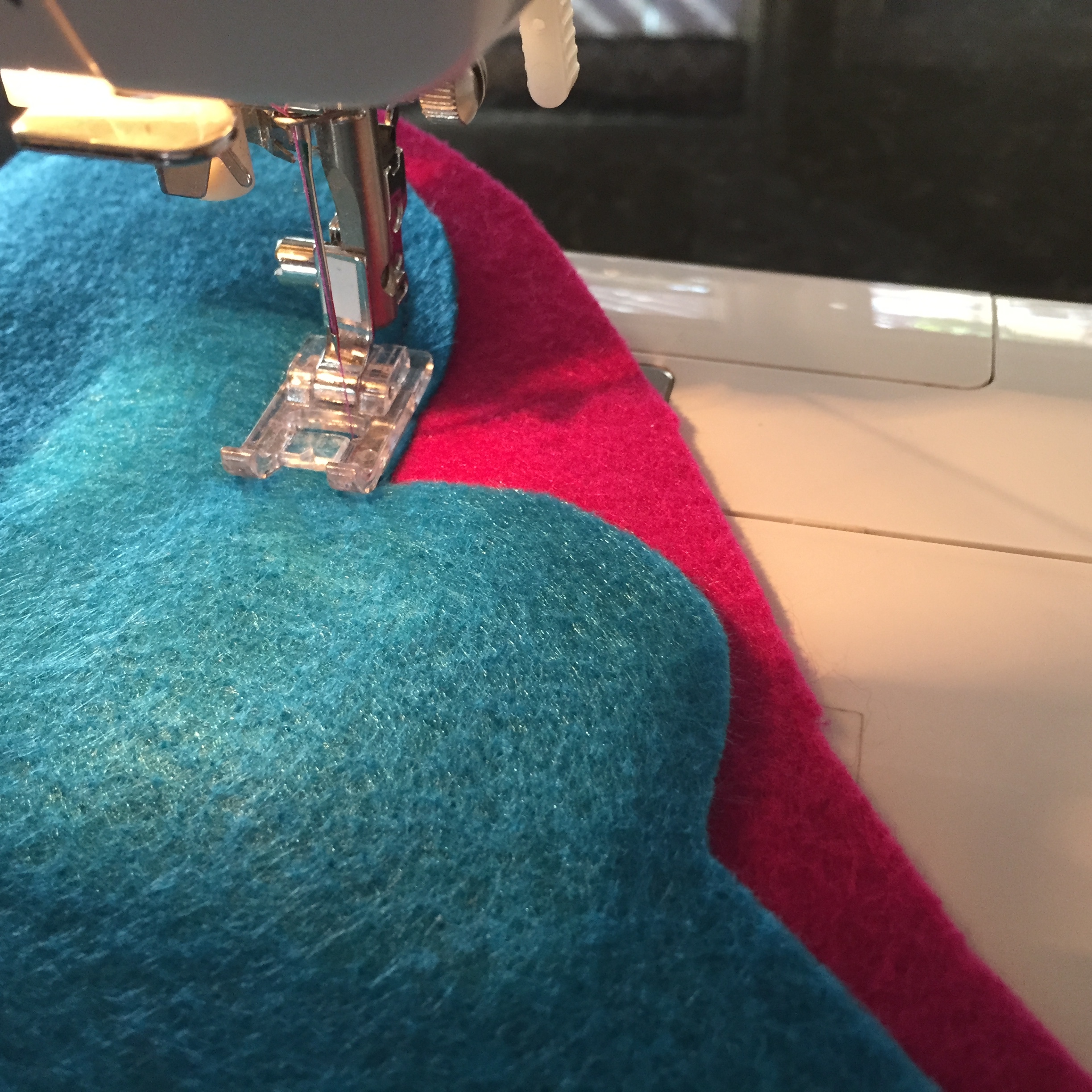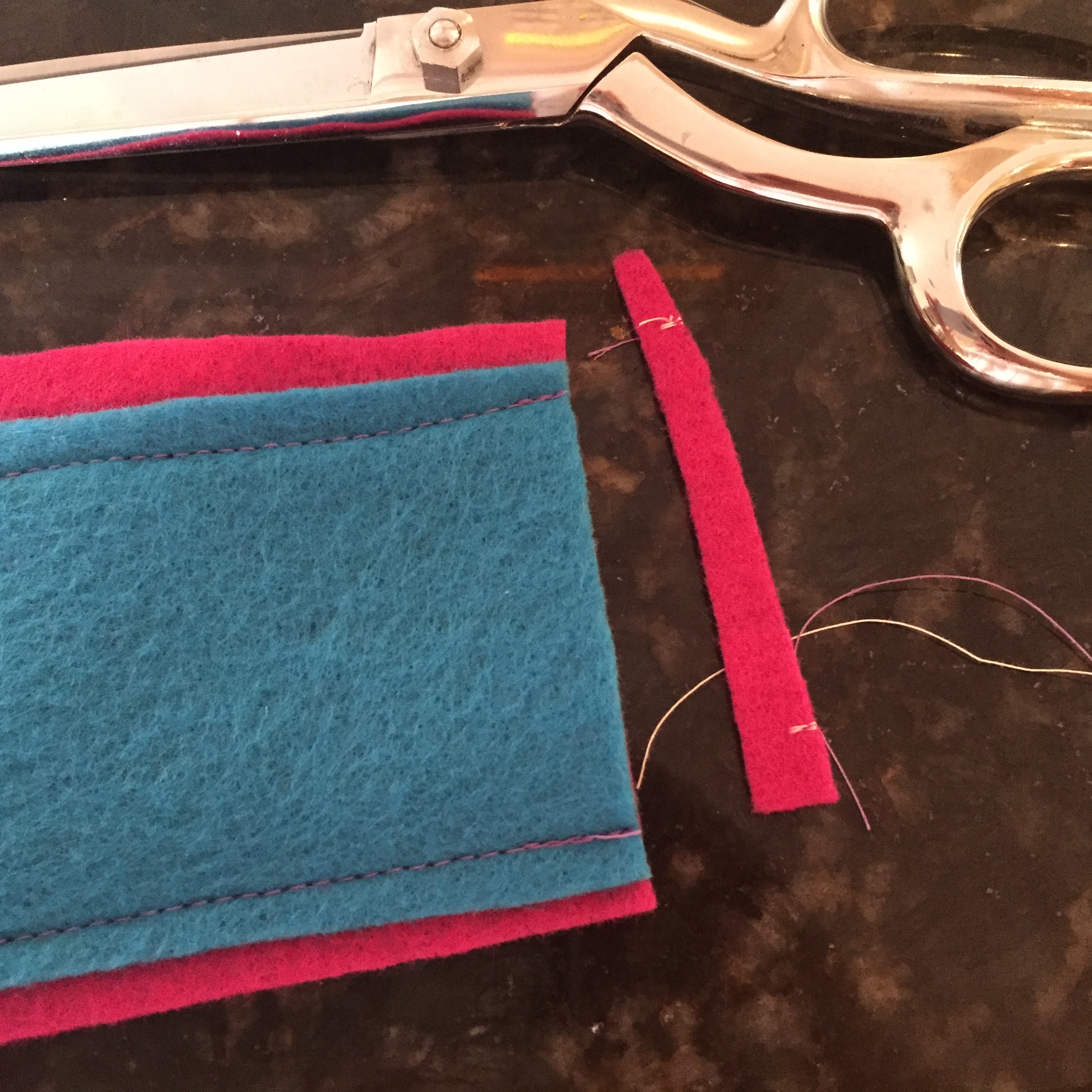 Trim the ends so they are even.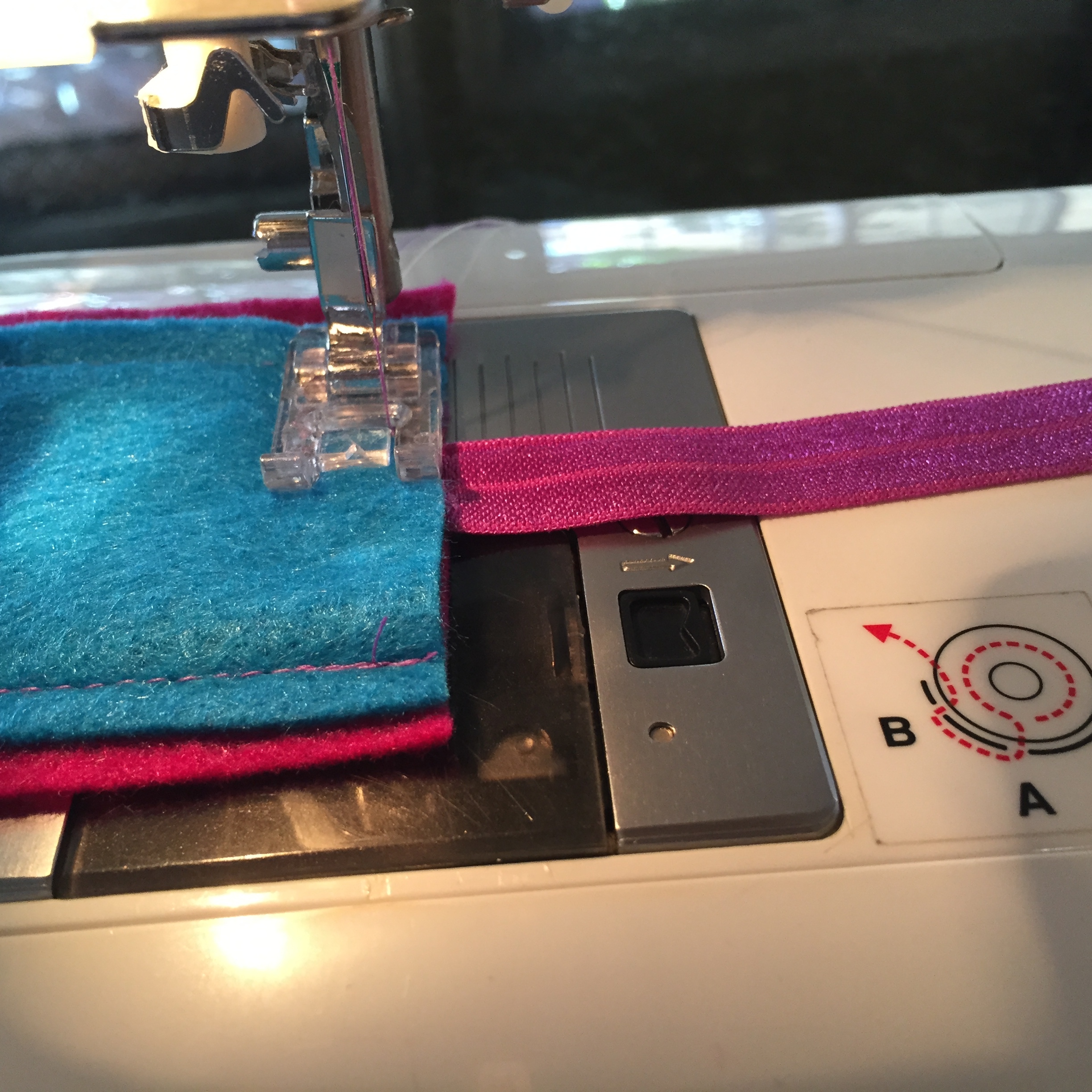 Insert a piece of elastic into one end of the crown and stitch. (Only sew one end at this point!) This was a 4″ long piece. I made some 5″ and some 3″. We had kids of different ages coming to the party so I made a few bigger.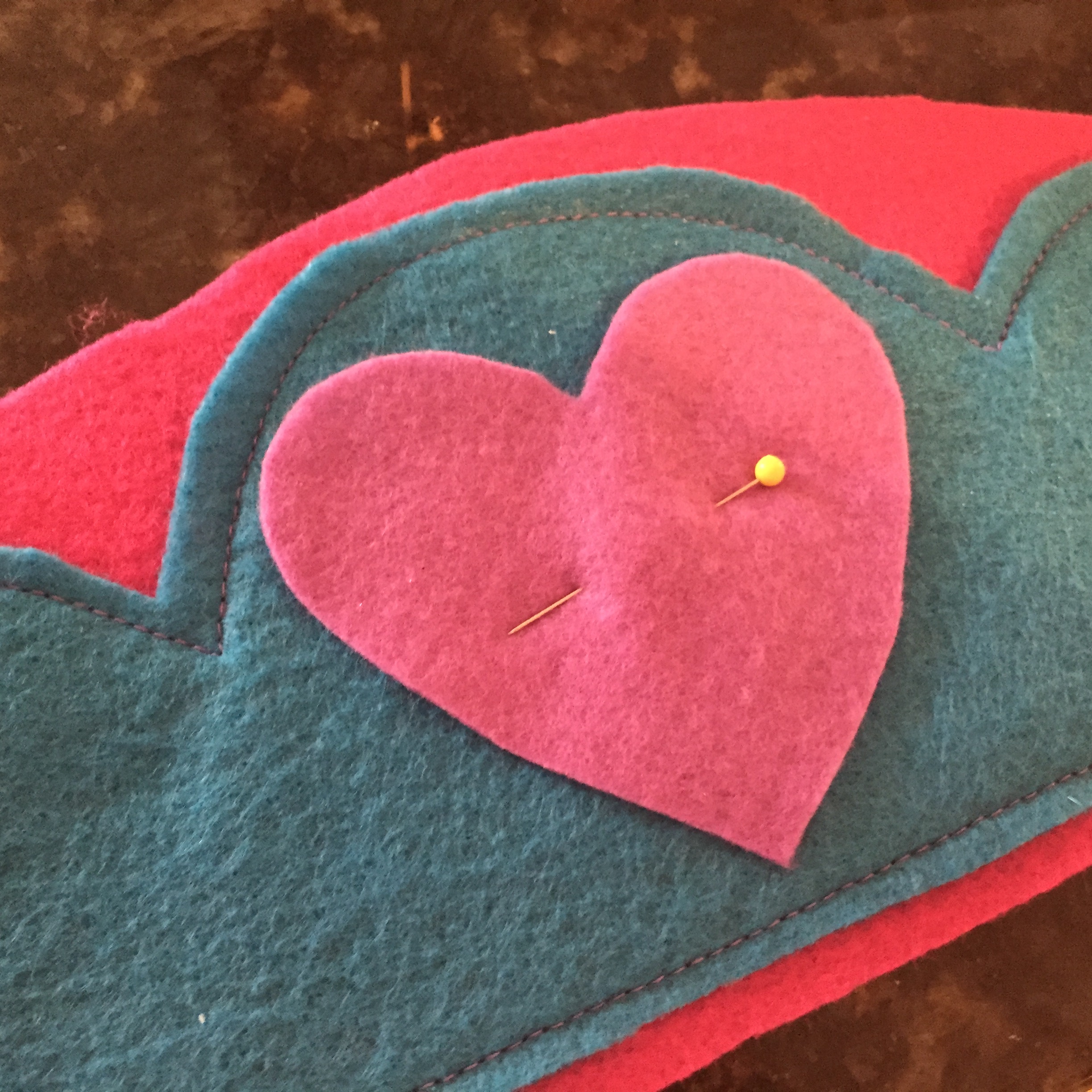 Next, I pinned and sewed any embellishments that would need to be stitched.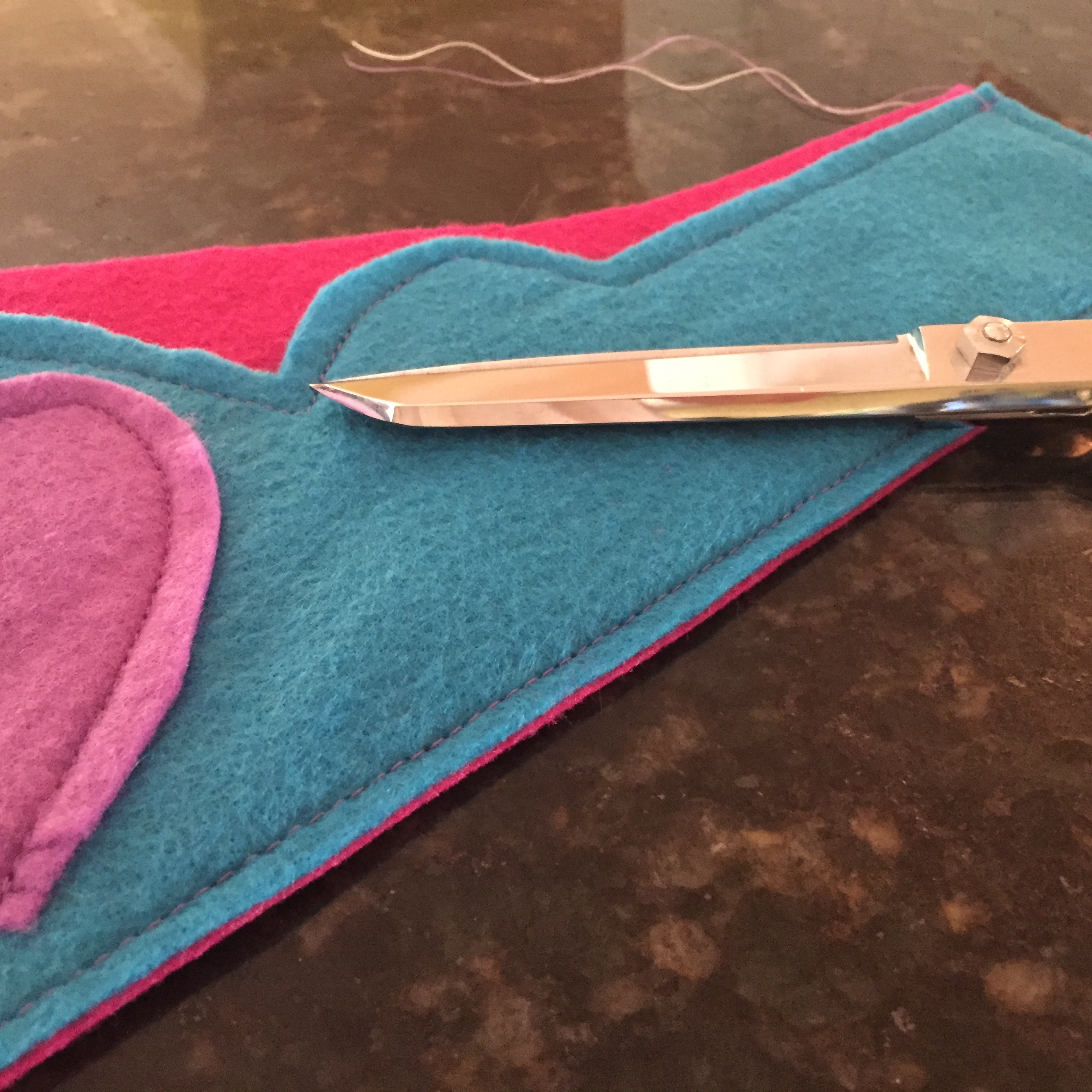 Now it's finally time to trim the top and bottom edge. This was what I really liked about Ginny's tutorial. It was so much easier to just cutaway after sewing.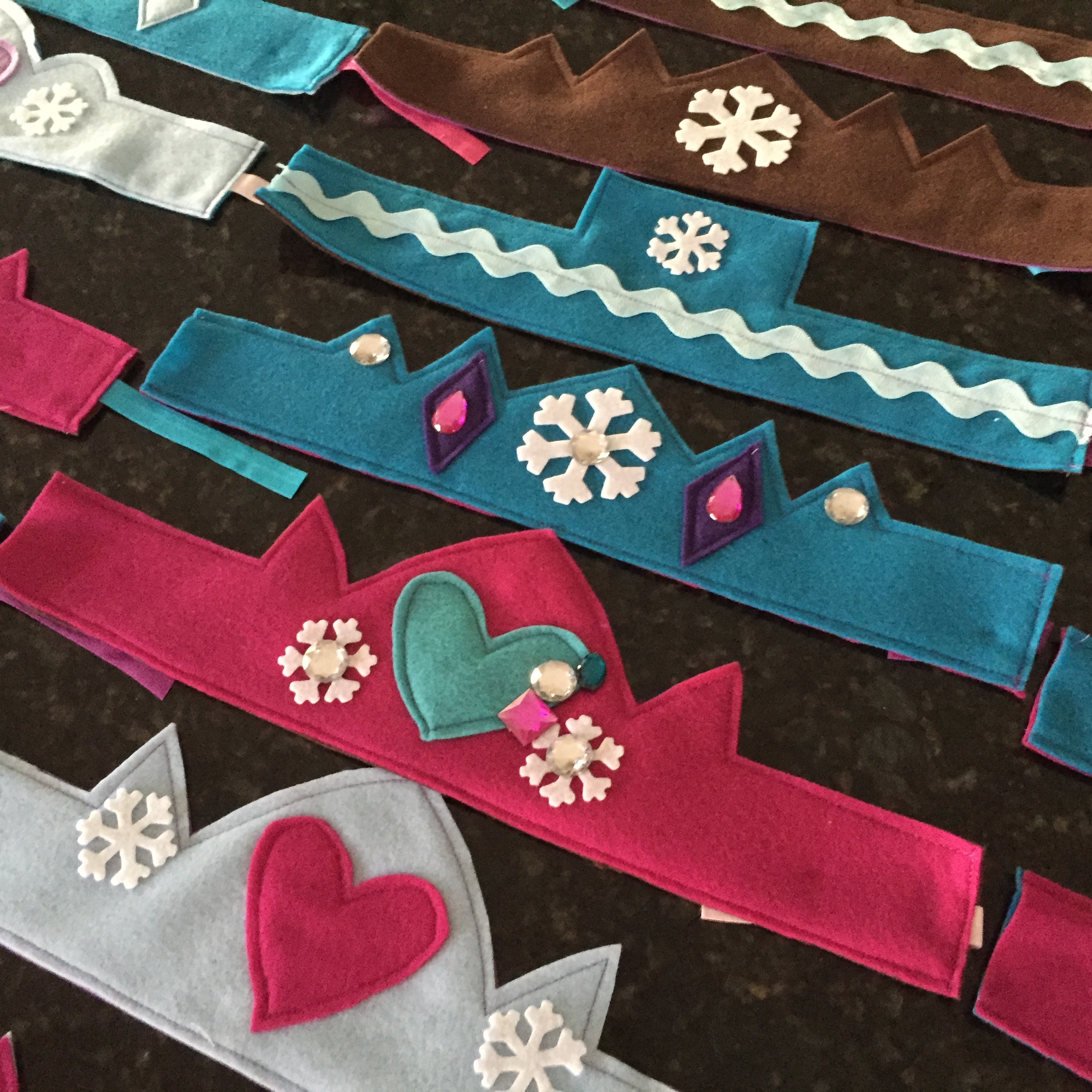 Now is the really fun part! I designed a ton of different layouts. Each one was a little different.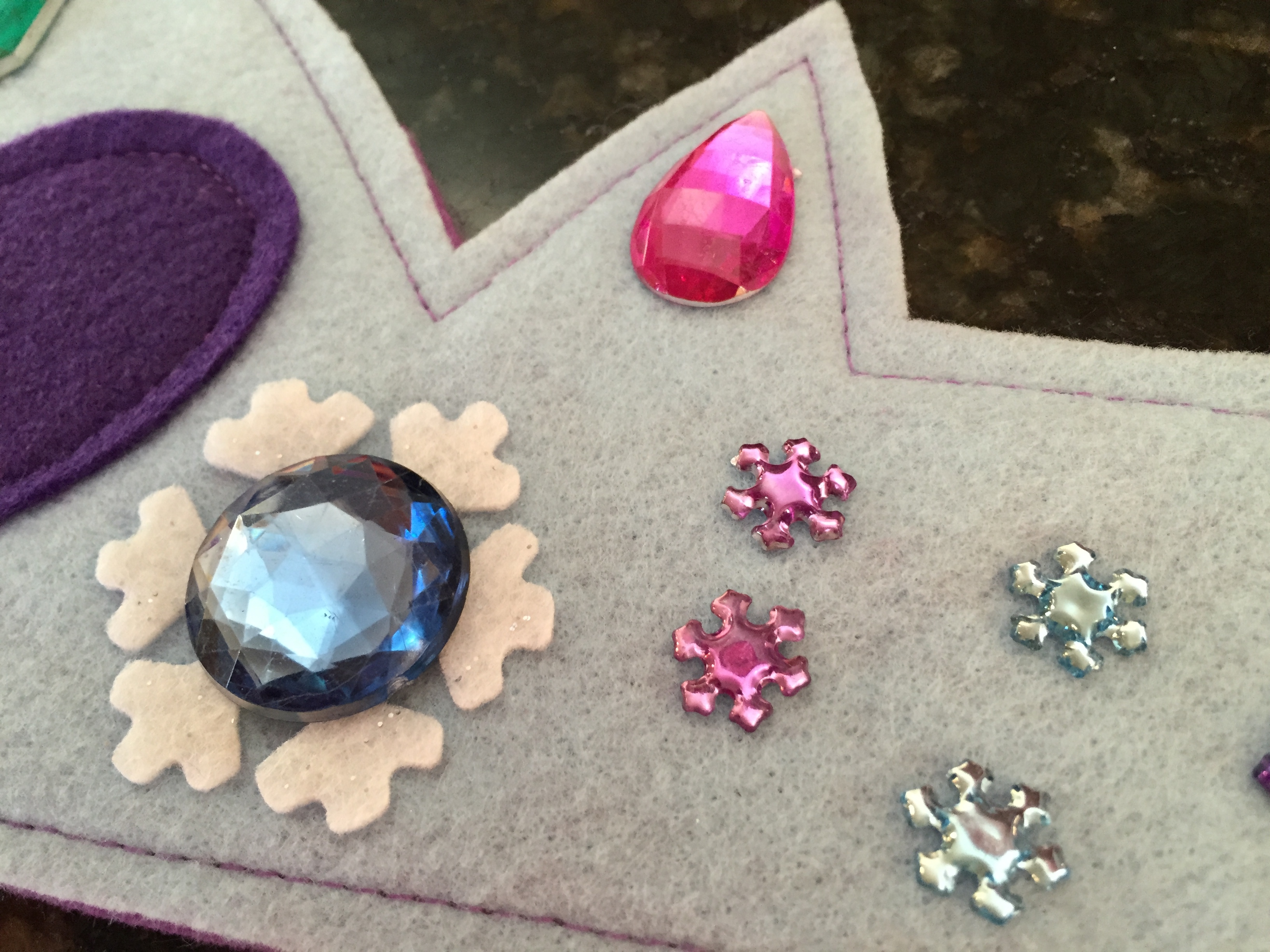 Glue or sew down all your embellishments while the crown is still flat. Wait for everything to dry.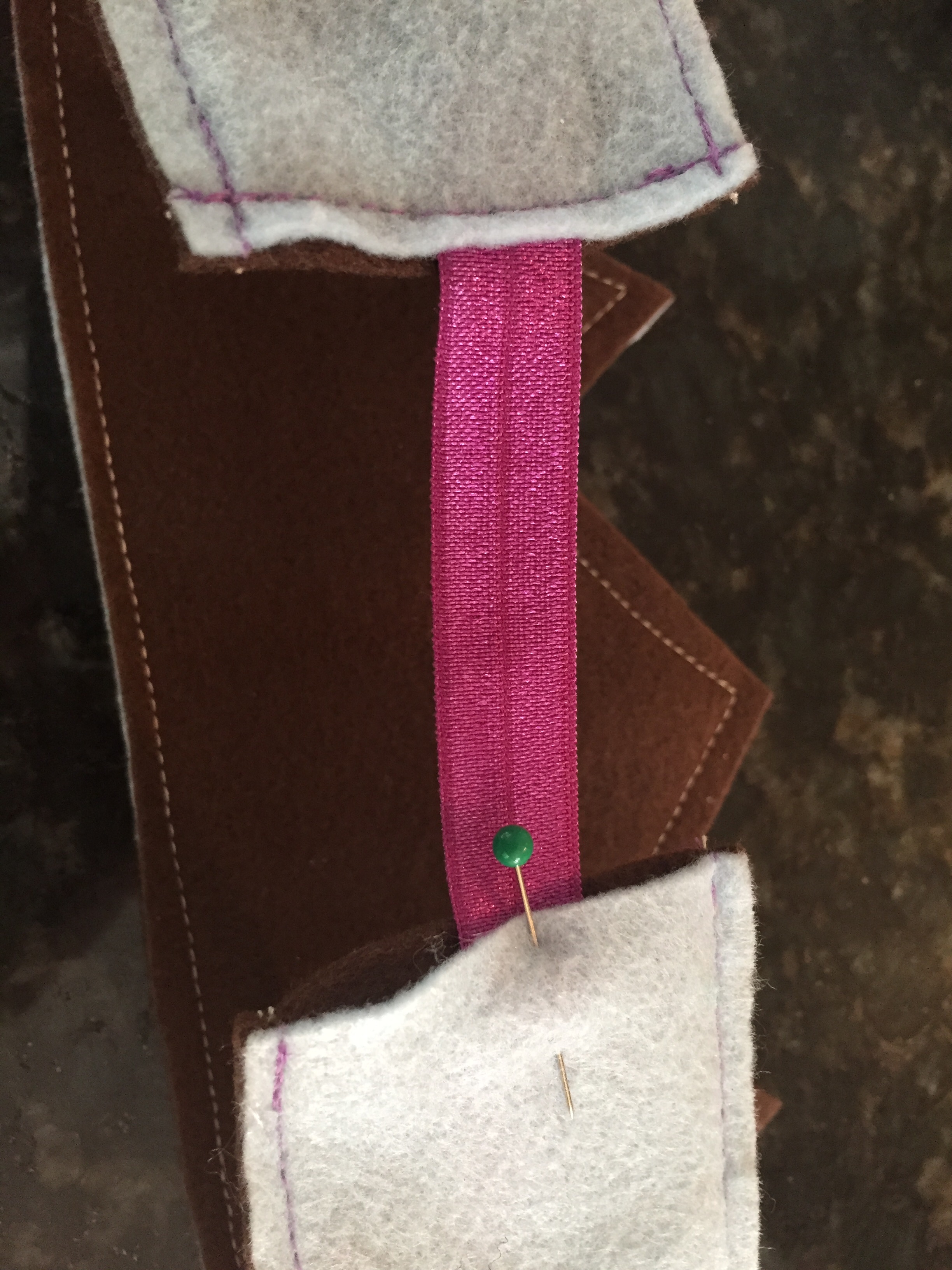 Pin the elastic into the opening on the back and sew to secure. I made some longer like this one.
And I made some shorter like this one.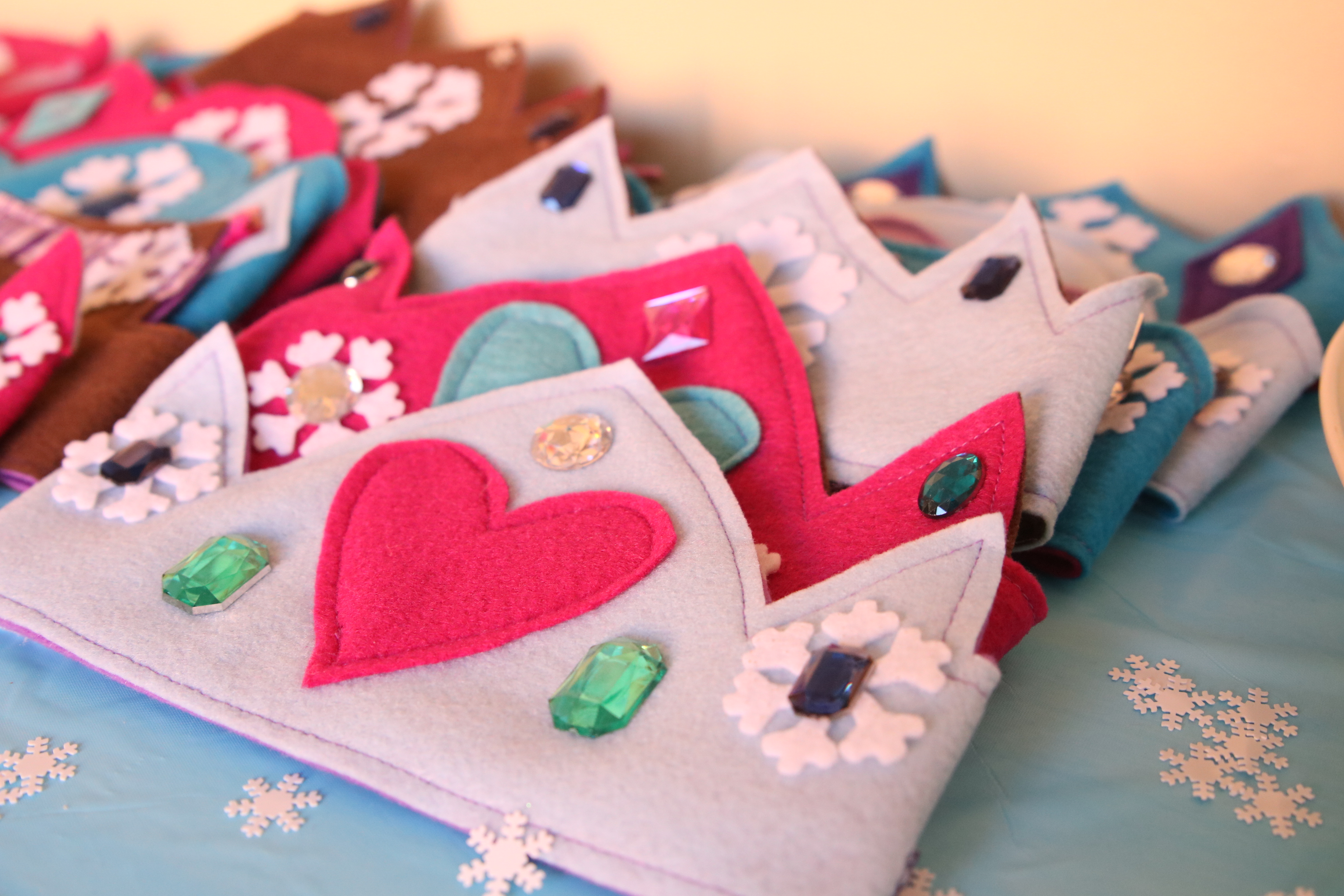 Each one is a little different.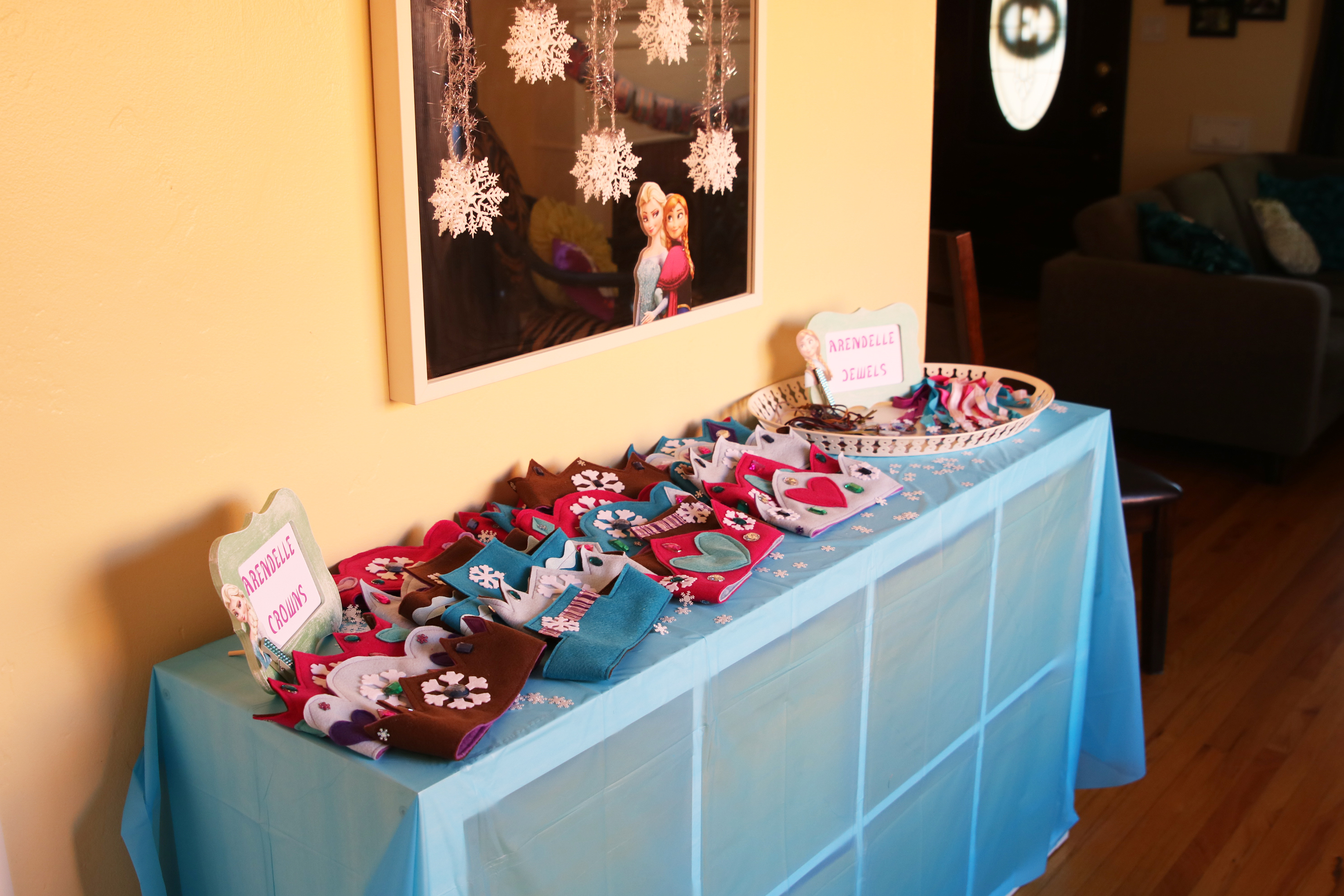 I set up a display with signs and the Frozen necklaces I made.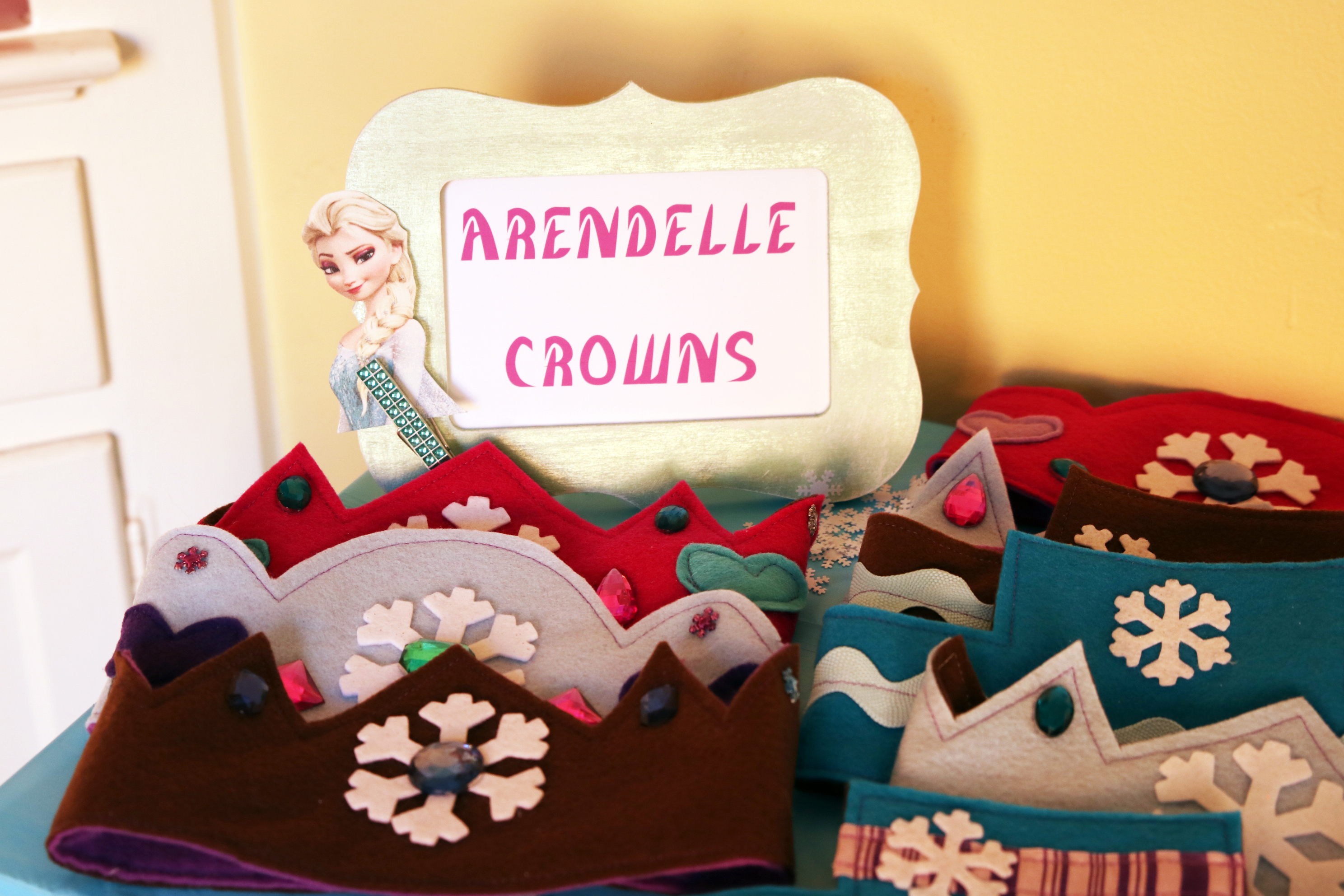 Arendelle Crowns – The sign is just one of the 1$ Michaels frames with a clip added.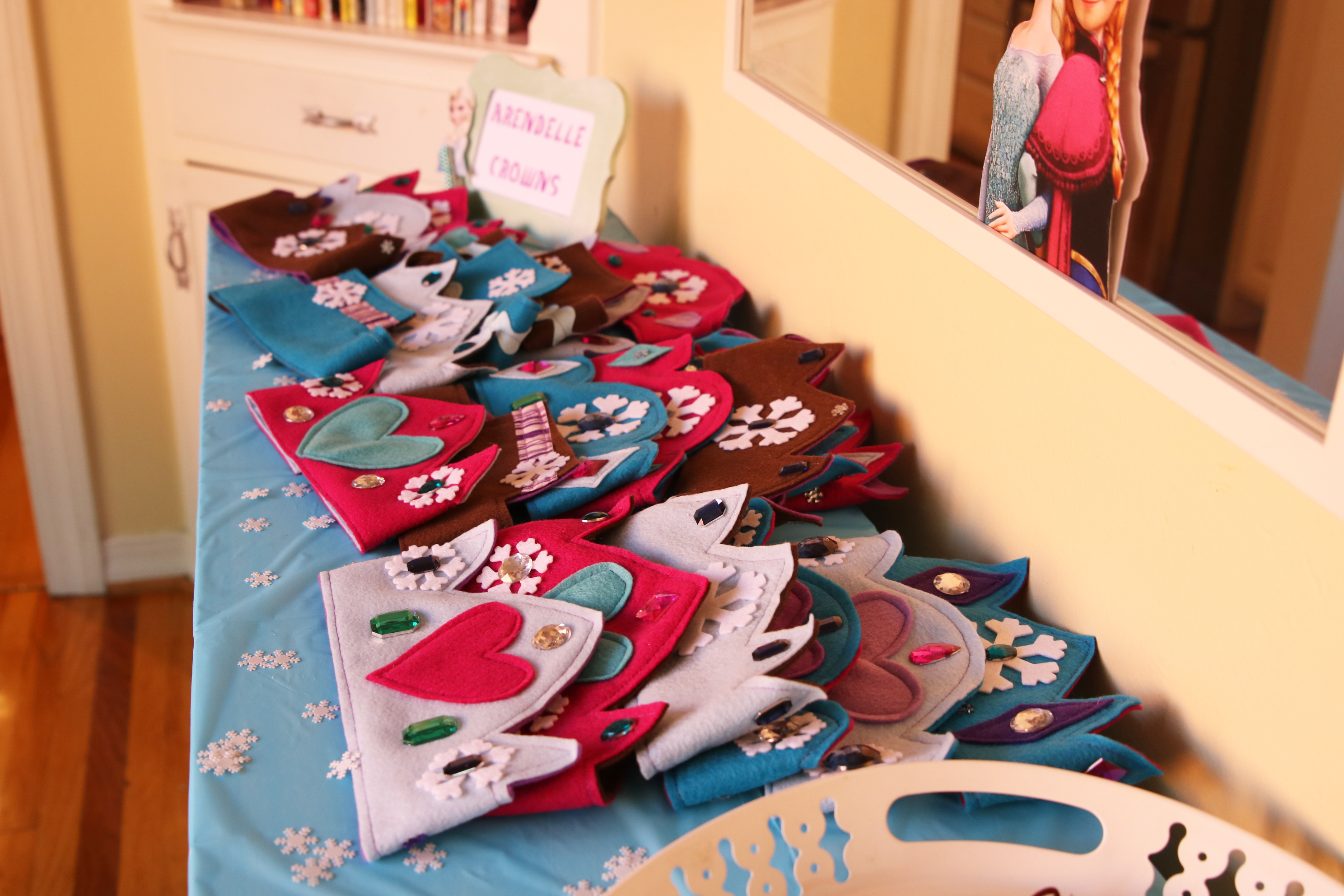 All the kids really enjoyed wearing them and they got to take them home too!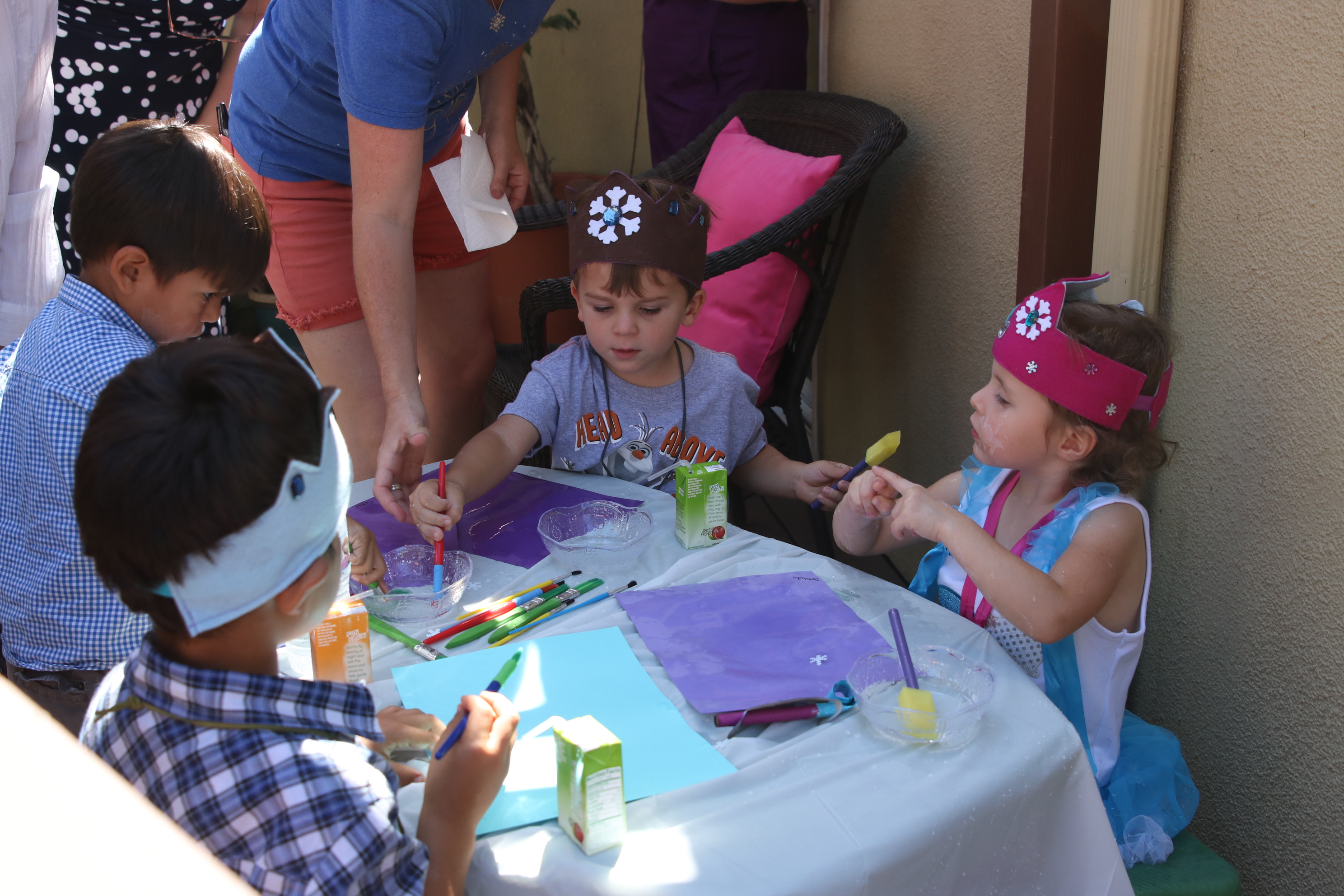 Here the littles were doing ice painting. P.S. They loved ice painting!!
For this pattern I used inspiration from Small Things blog post.
(Visited 721 times, 1 visits today)