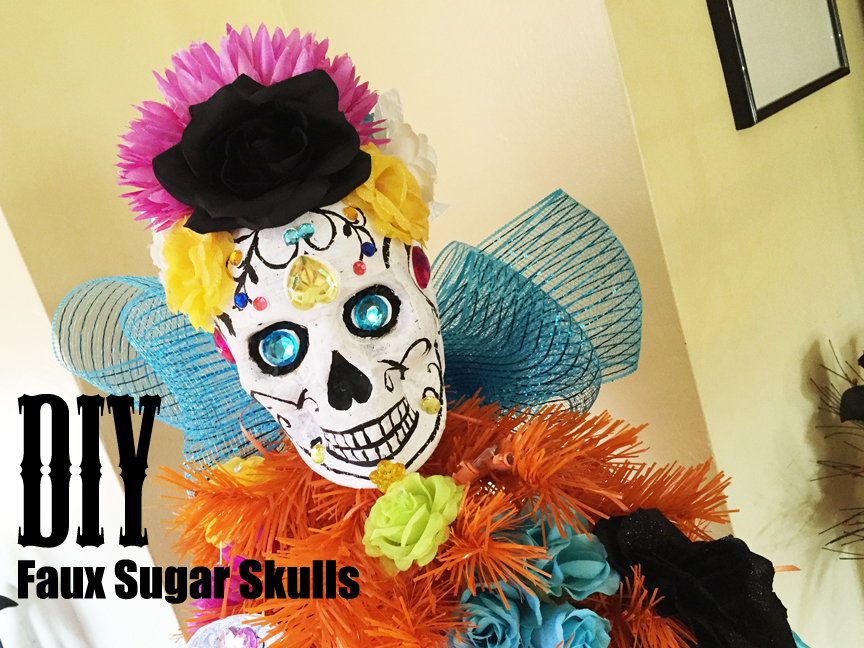 This year is the beginning of new traditions for our family! We are starting to incorporate aspects of Delilah and Sophia's heritage into our family. So this year we are making a Dia de los Muertos (Day of the Dead) Tree. This is a short series of blog posts. In this post we (me + Steve Piacenza) are making faux sugar skulls. They will be jumbo sized ornaments for our tree. See the full tree reveal here! Tree is from Treetopia.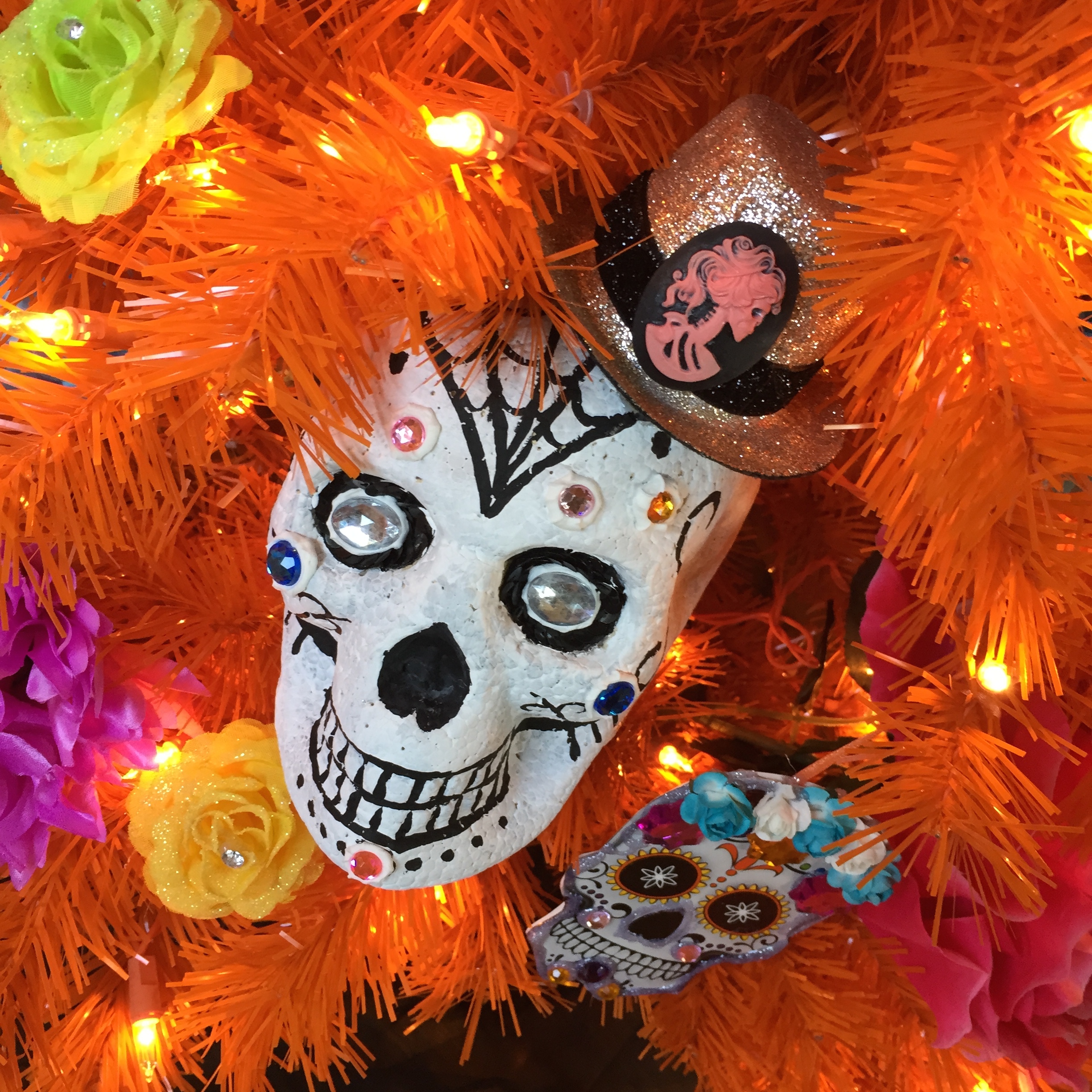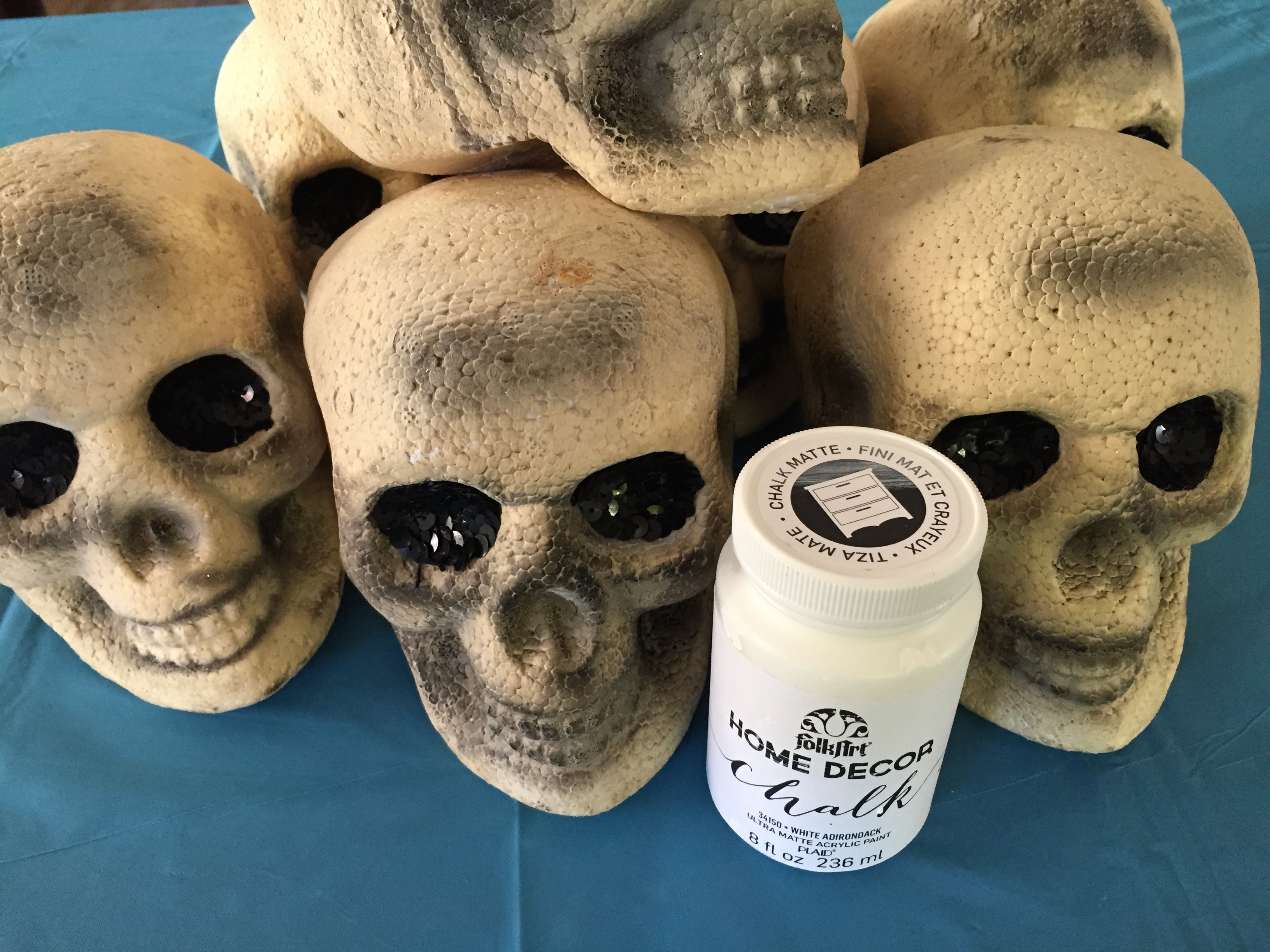 We nabbed 7 foam skulls from the dollar store. One will be the topper and the others will be jumbo ornaments. I loved their sequin eyes!!!! We are giving them a fresh paint job with White Home Decor Chalk by FolkArt.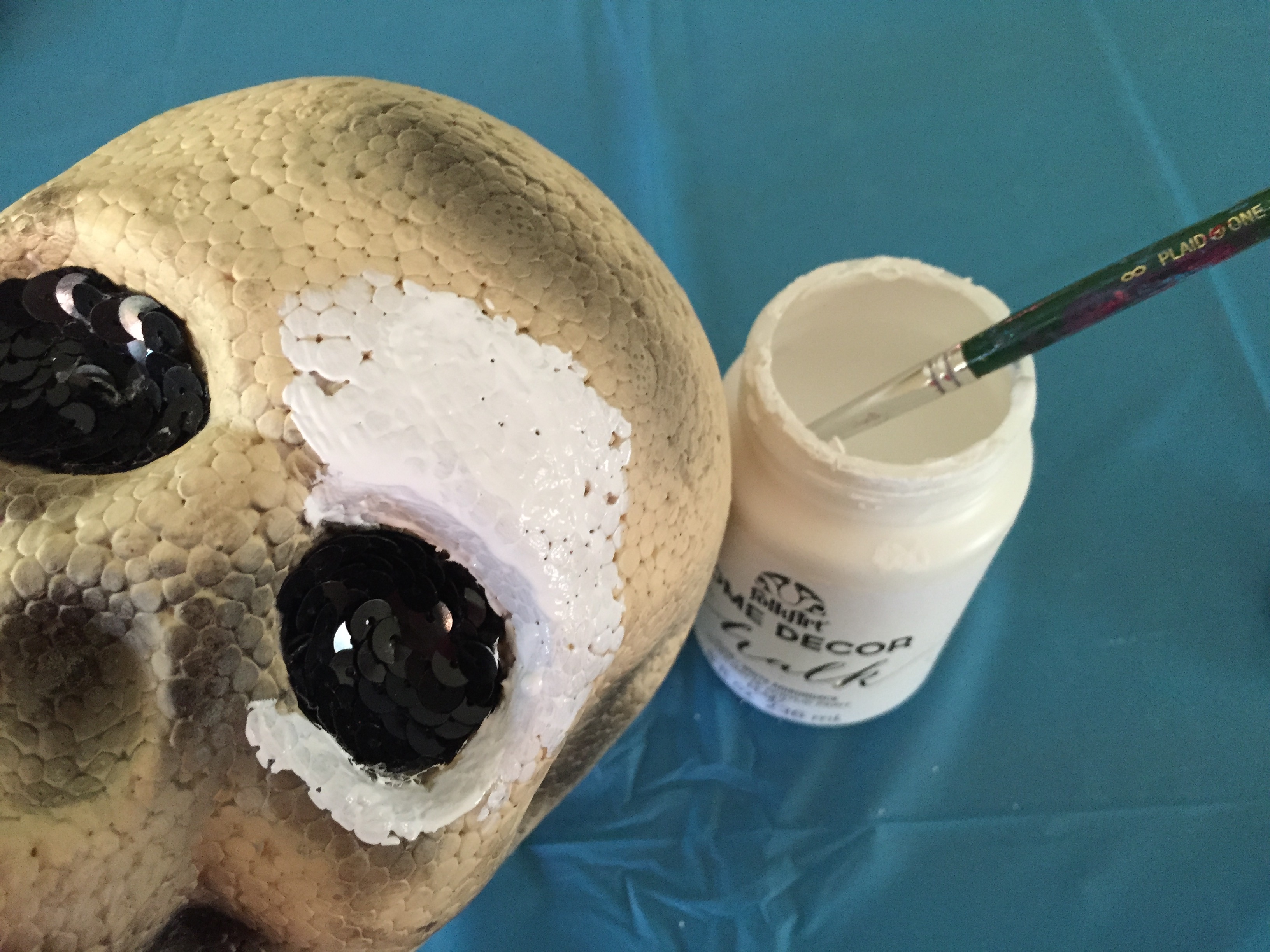 We painted the entire skull minus the eyes. We just used one coat.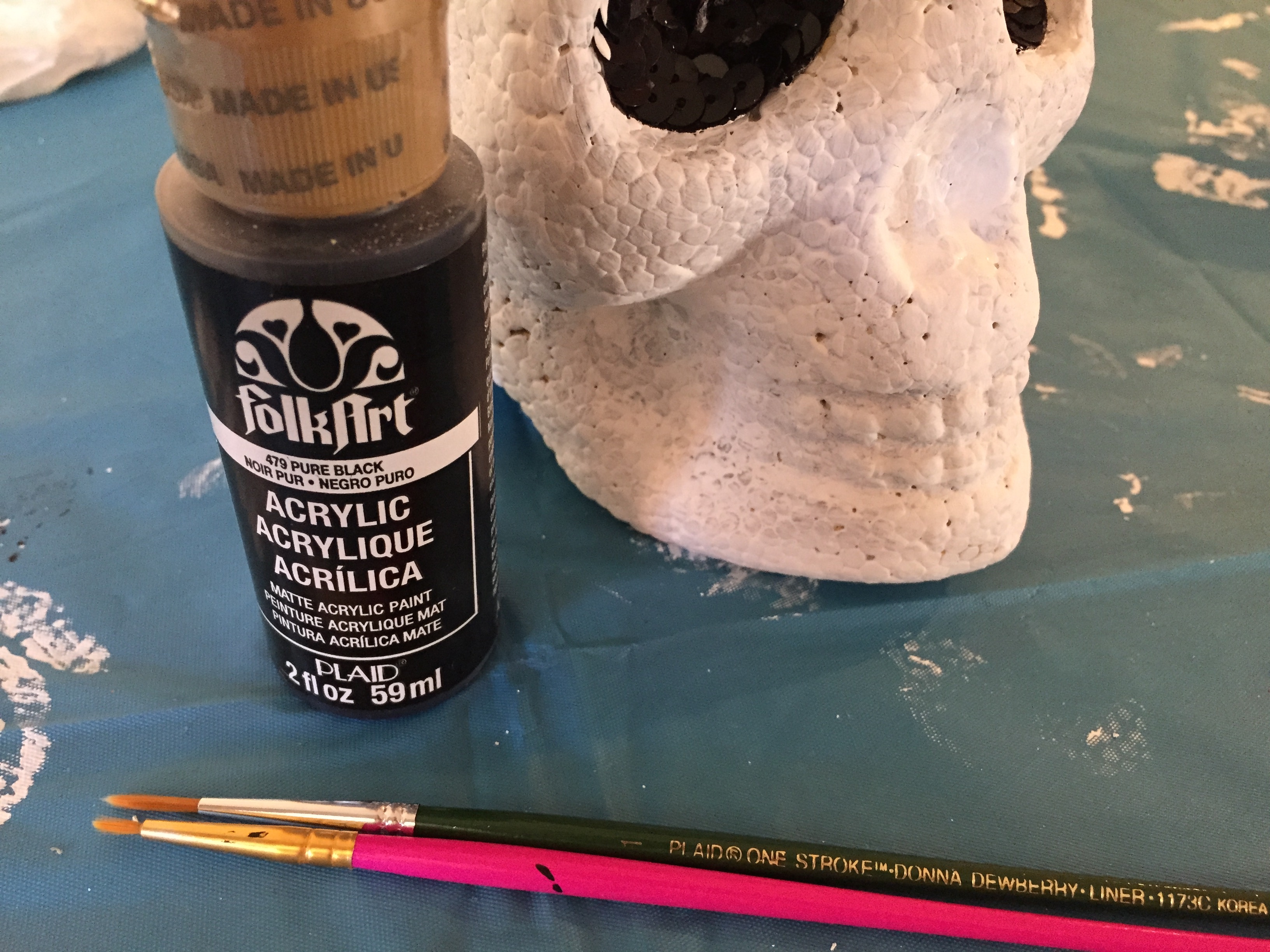 For the facial features and design details we used detail paintbrushes and FolkArt black paint.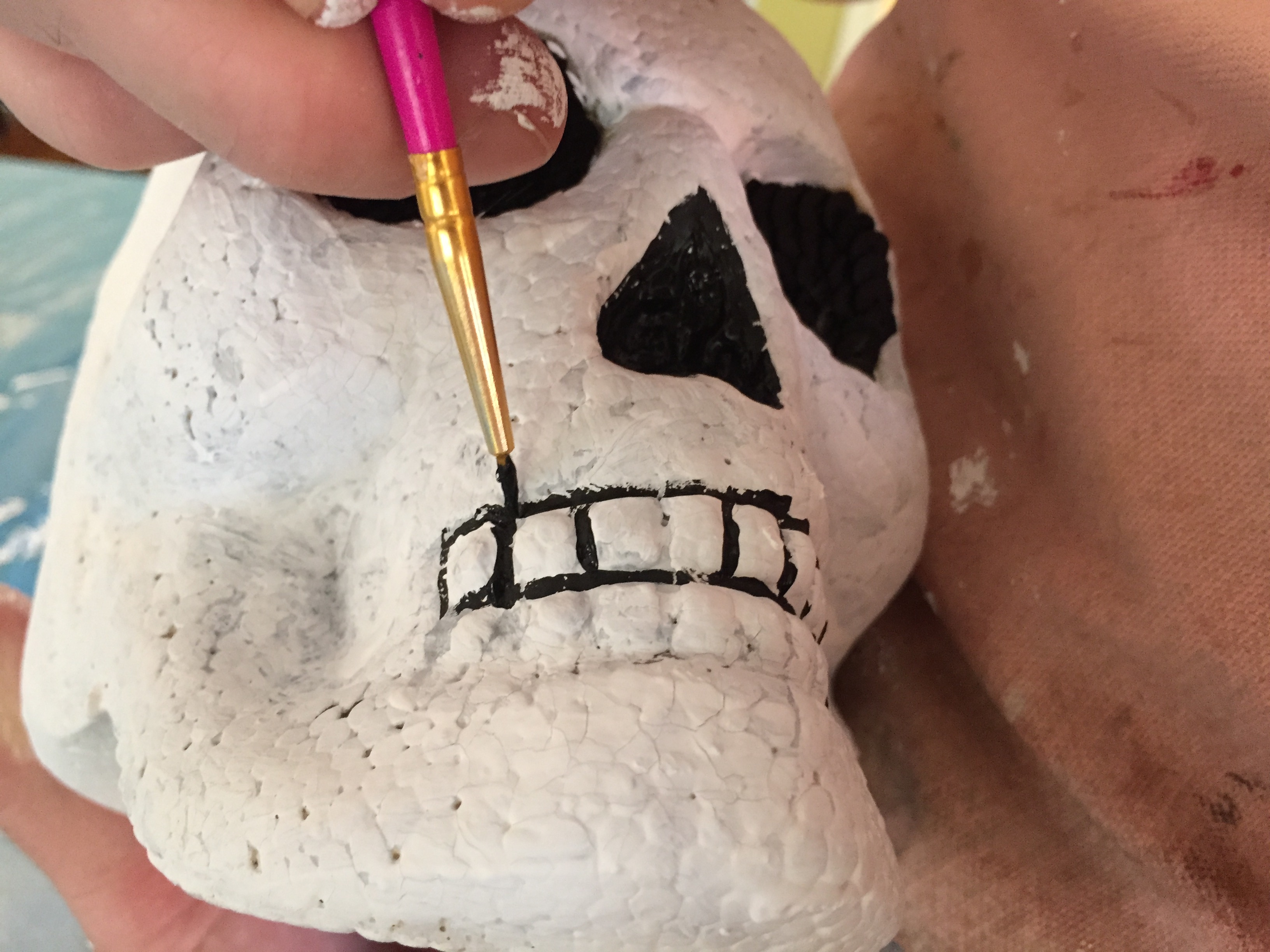 This pink detail brush is from of Cathie and Steve for Mod Podge brushes. Best little set of detail brushes around!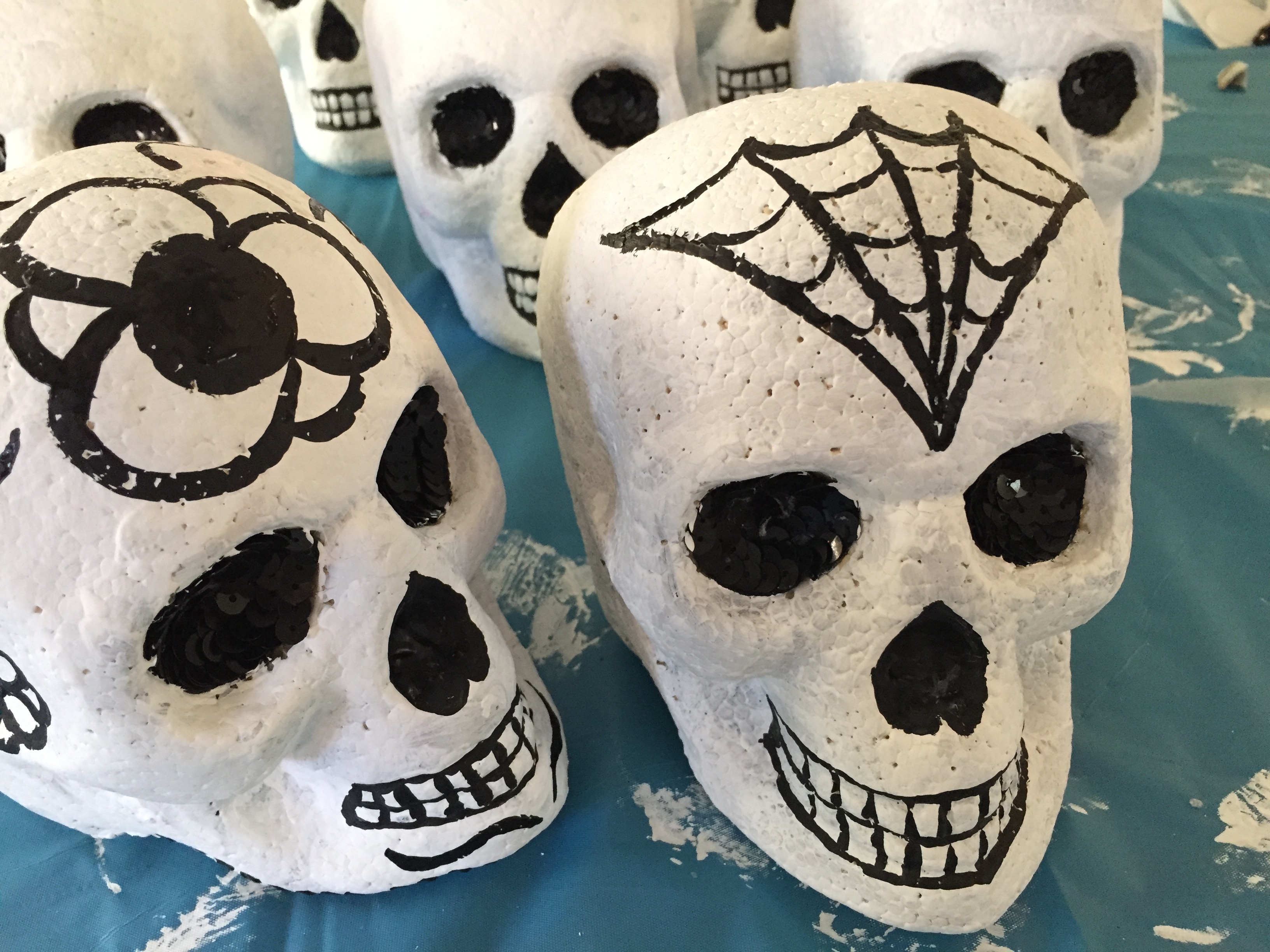 Next you will want to paint details on the skull.  You can do simple designs like the ones above or more fancy like the ones below.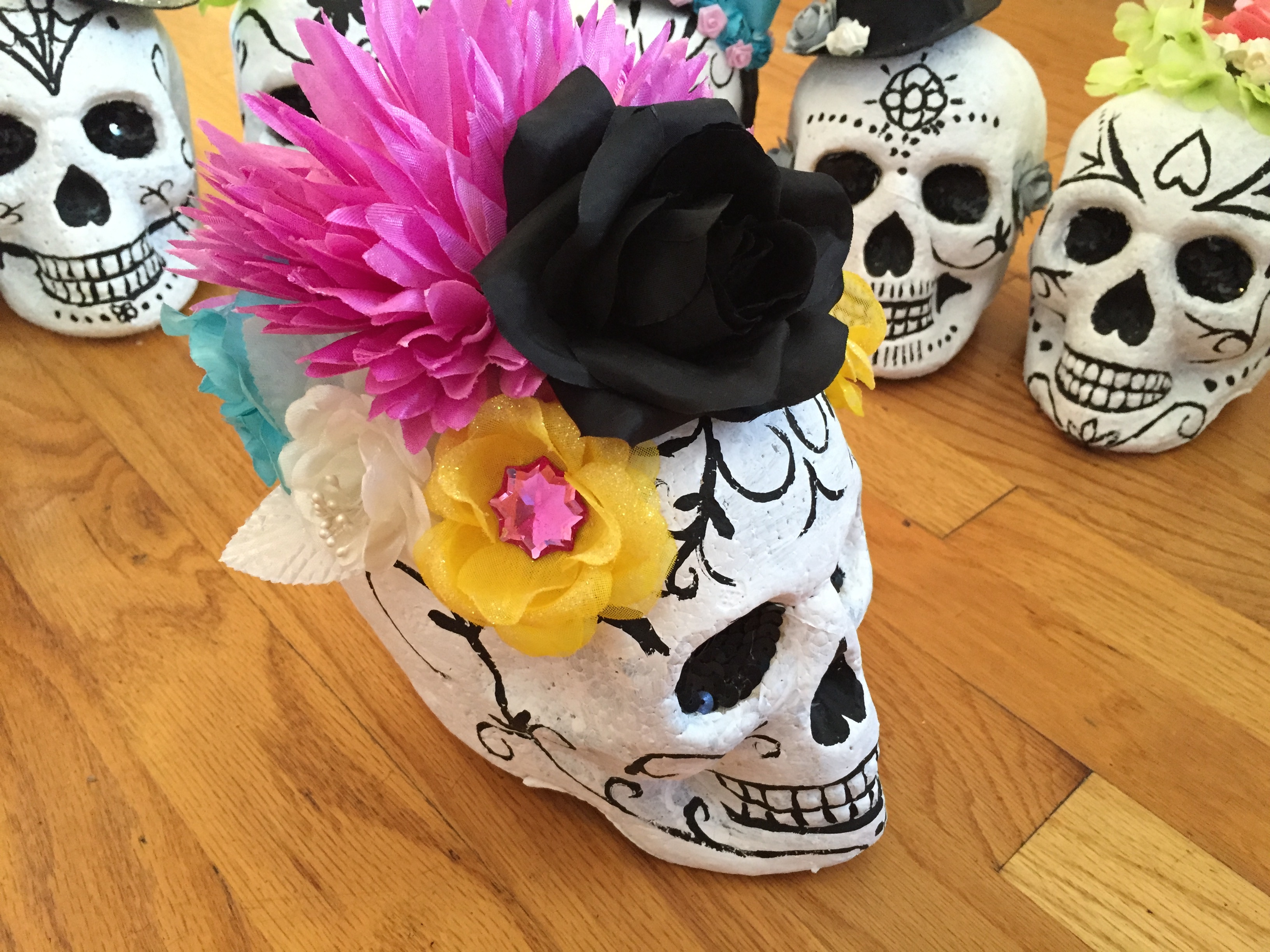 Now it's time to decorate!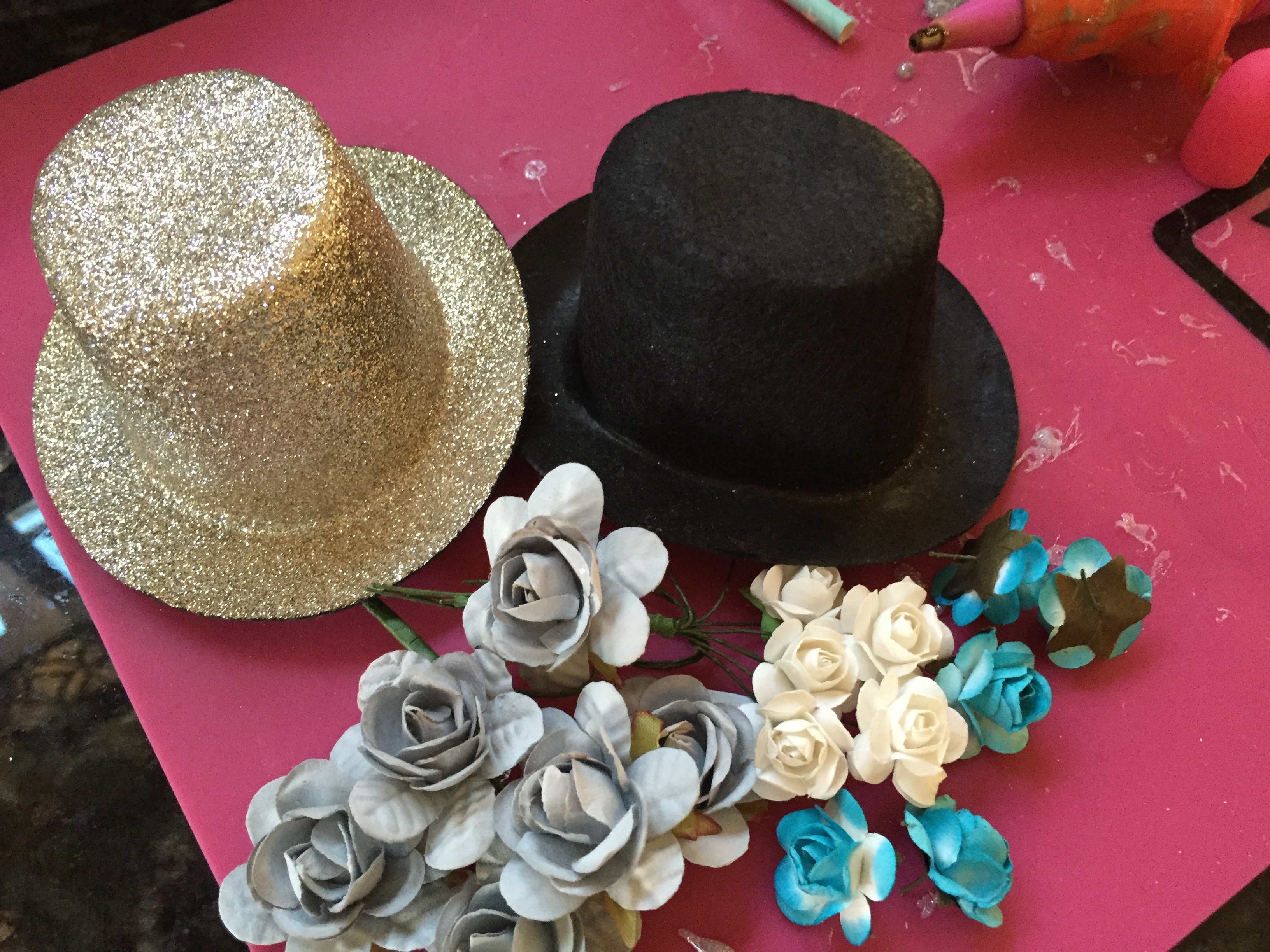 For the fellas I used paper flower, a skull cabochon and some mini top hats. I glittered one of the top hats with silver glitter and Mod Podge. The paper flowers are from my supply shop.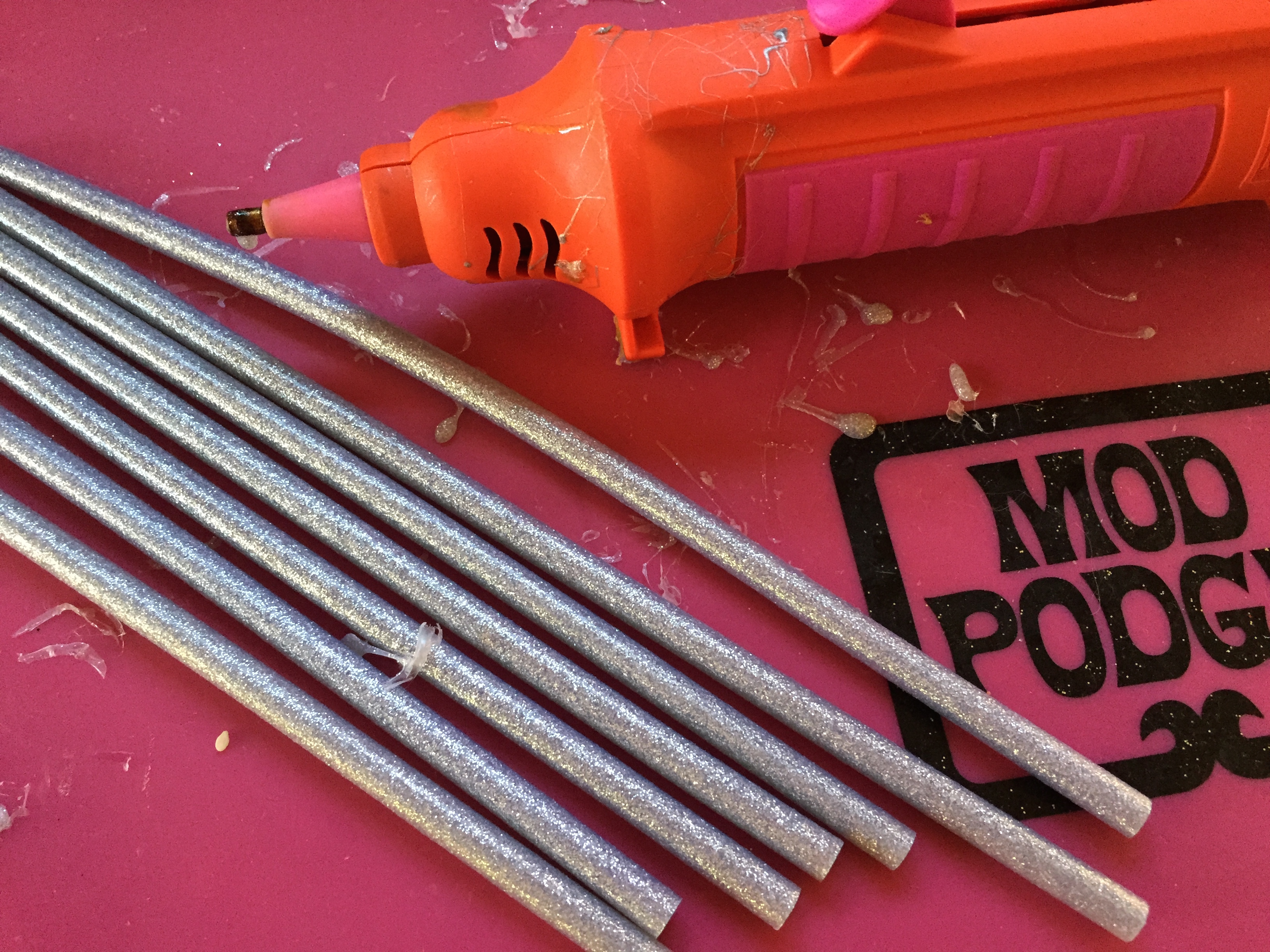 For all of the gluing, I am using the Mod Melter and Silver Glitter Mod Melts.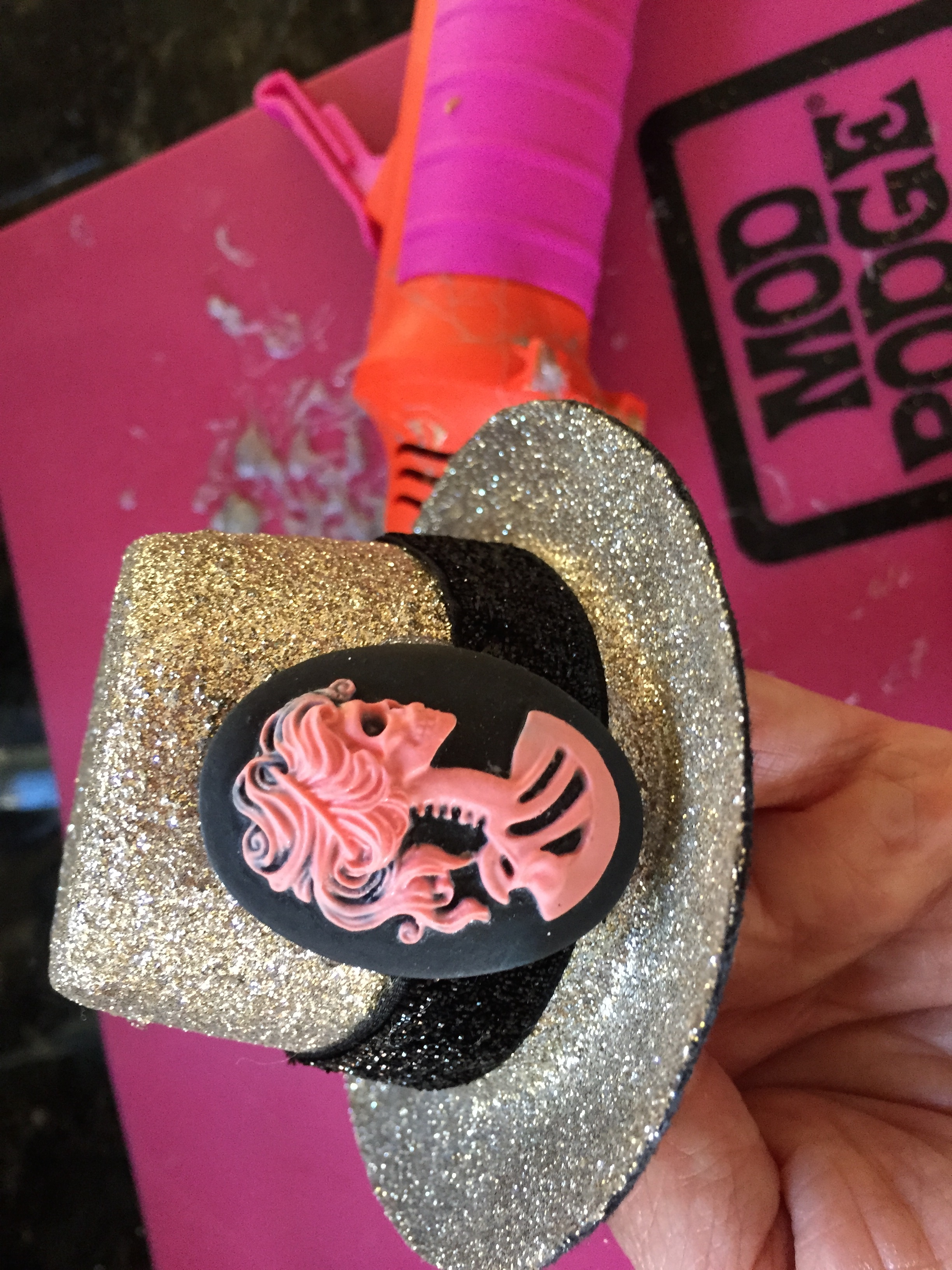 For the silver hat, I add a bit of black ribbon and a skull cabachon.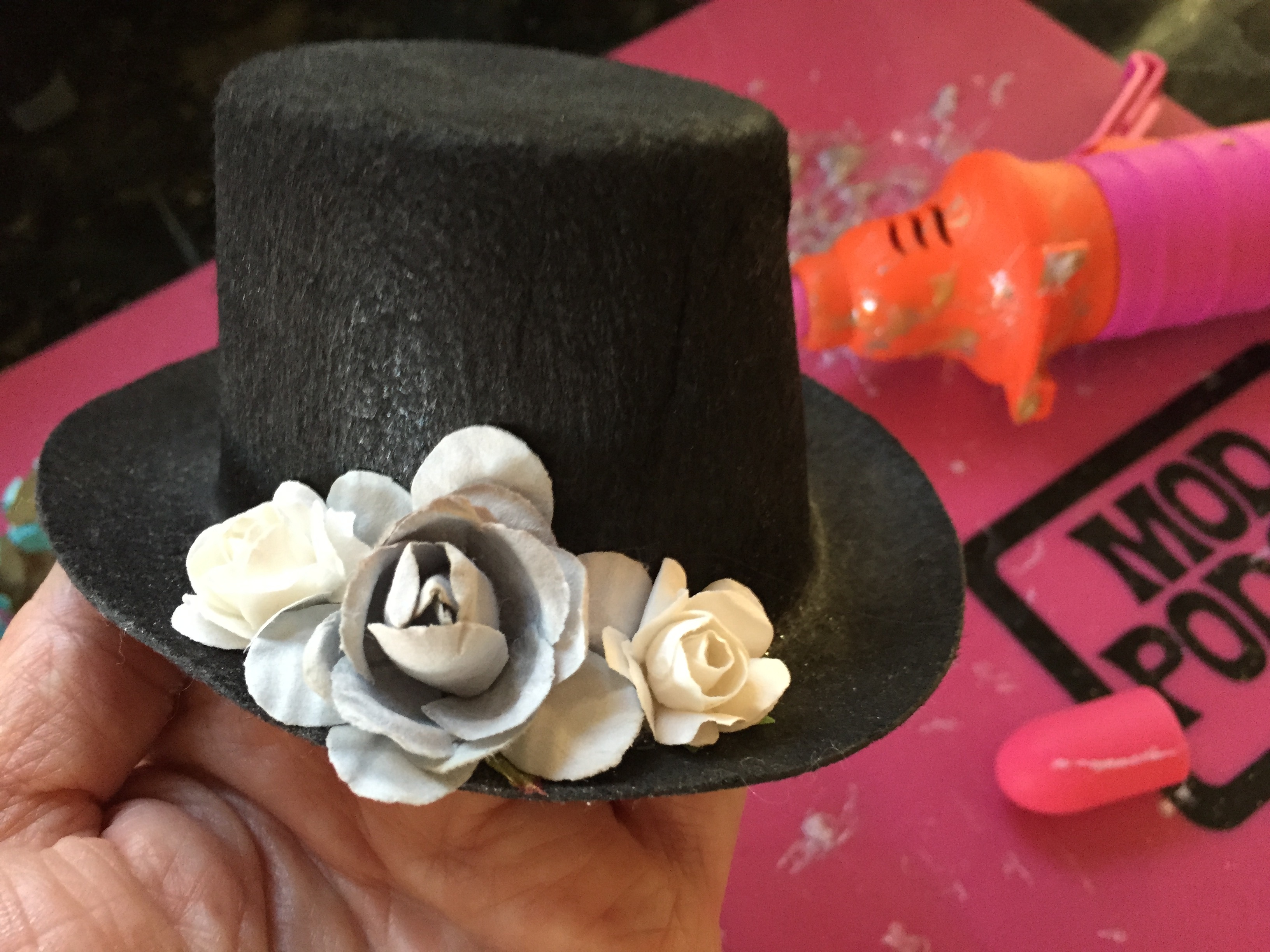 For the black hat, I kept it simple with paper flower.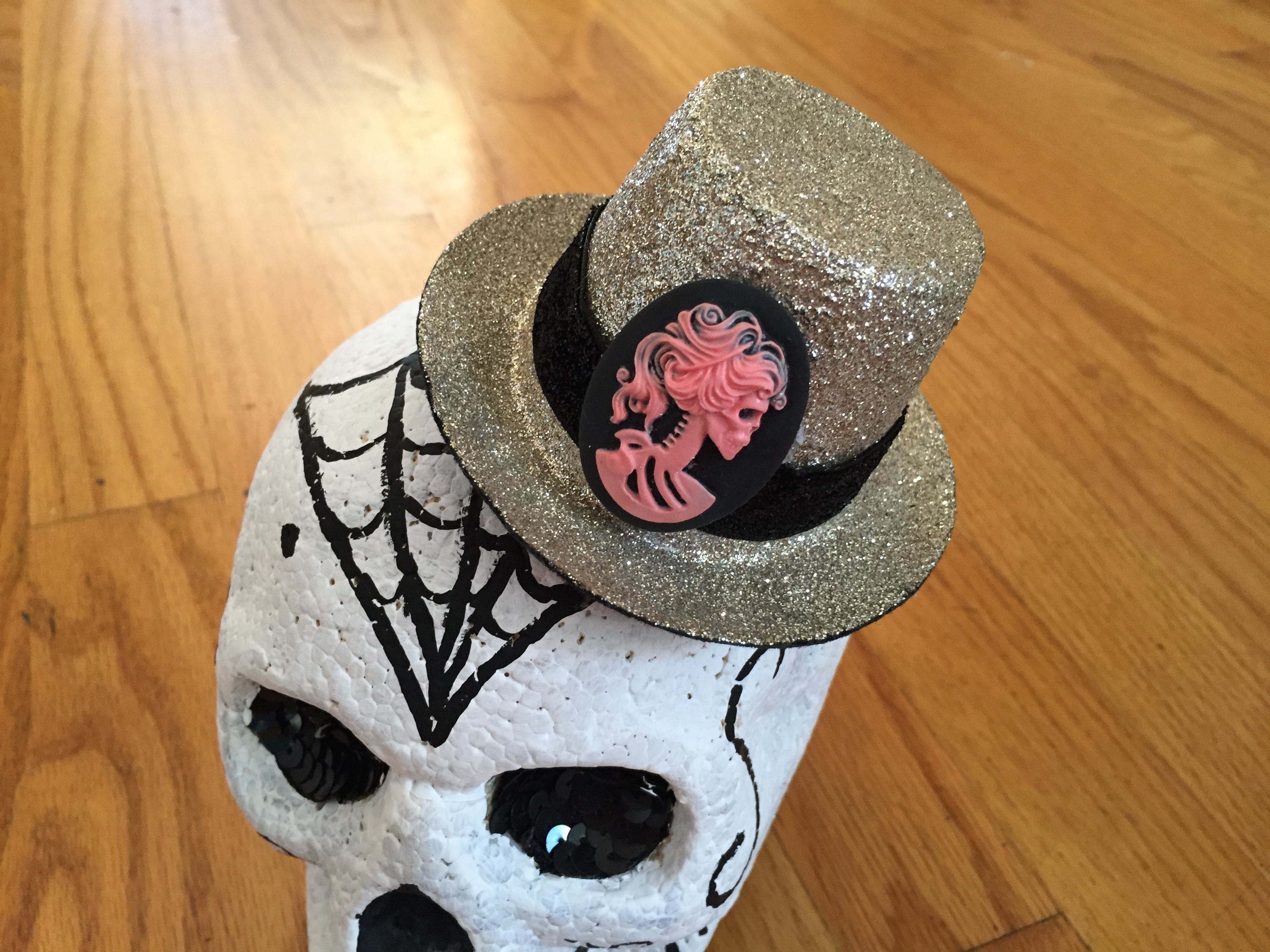 I used the same Mod Melt to attach the hats to the painted skulls.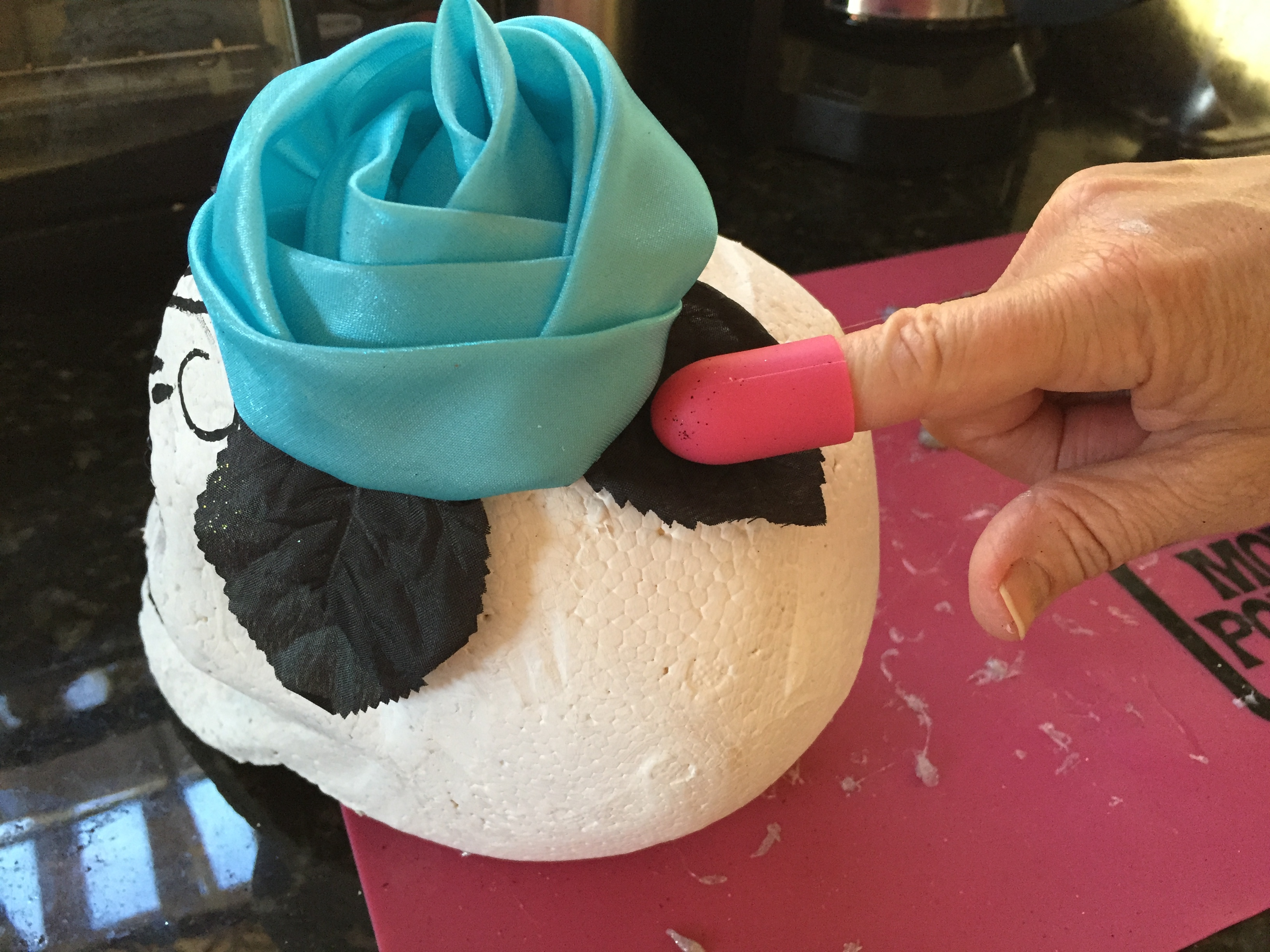 Time for flowers! I added a ton of different flowers to the create hats and crowns. The pink thing on my finger is a Hot Glue Gun Helper.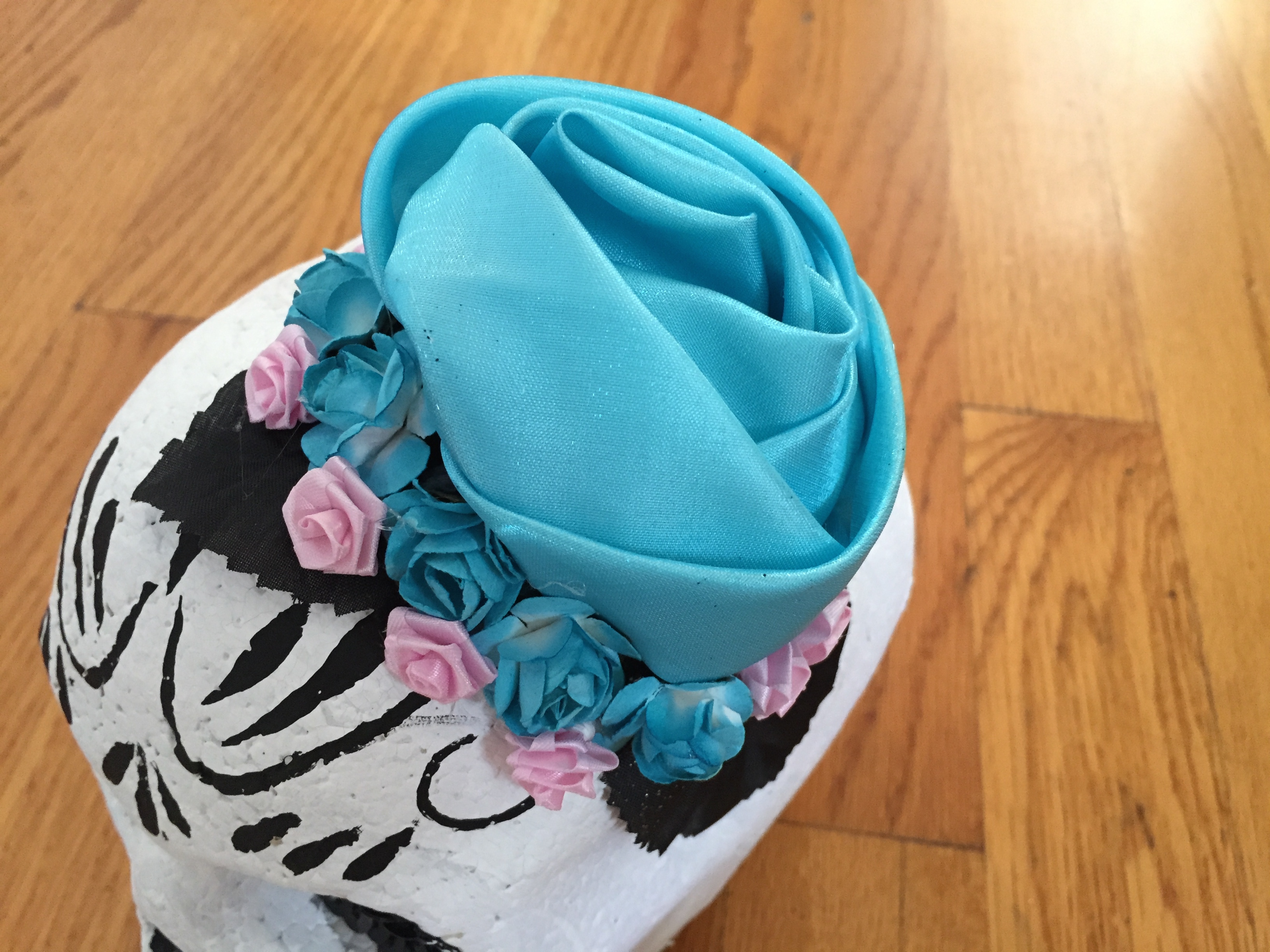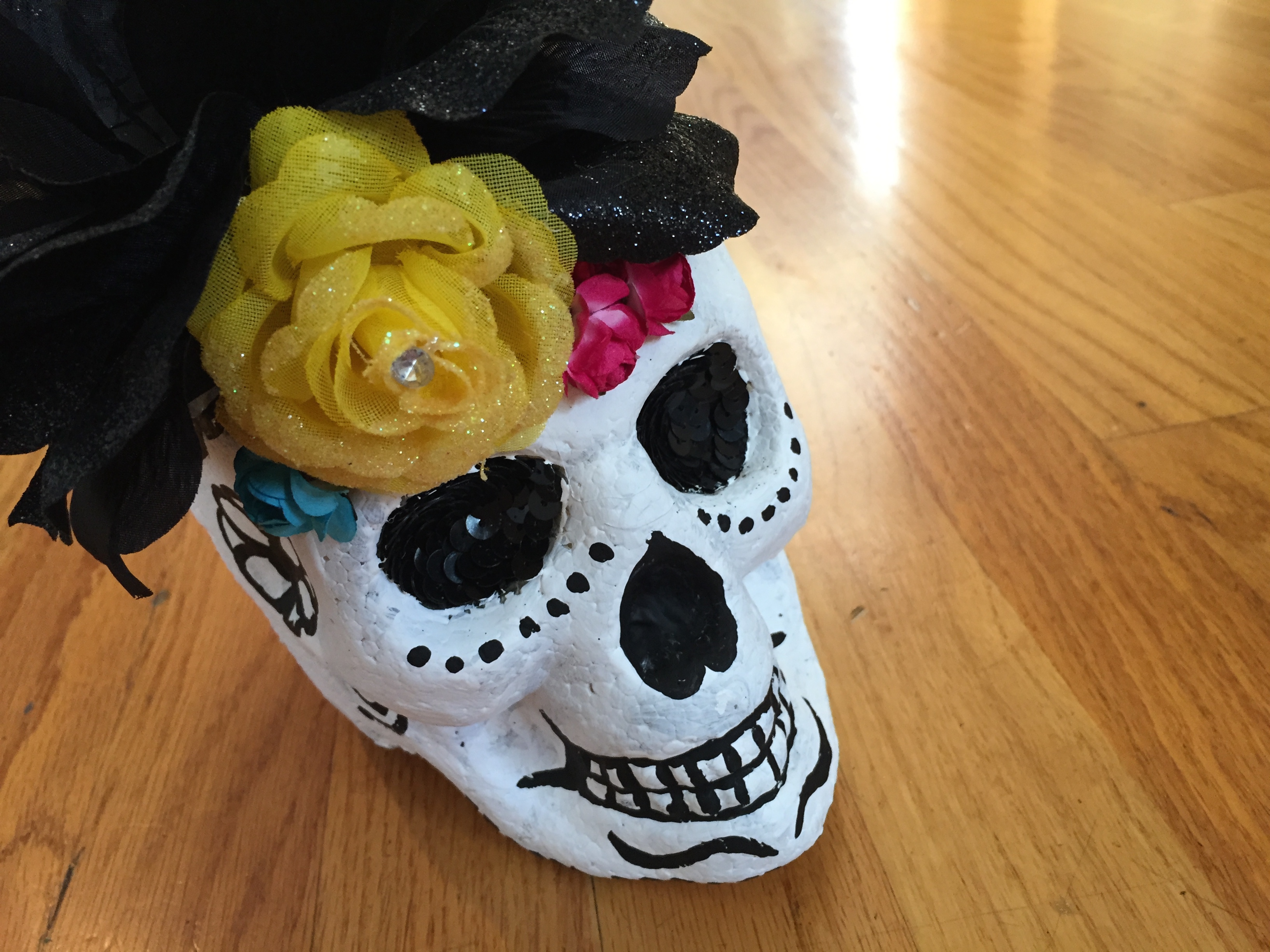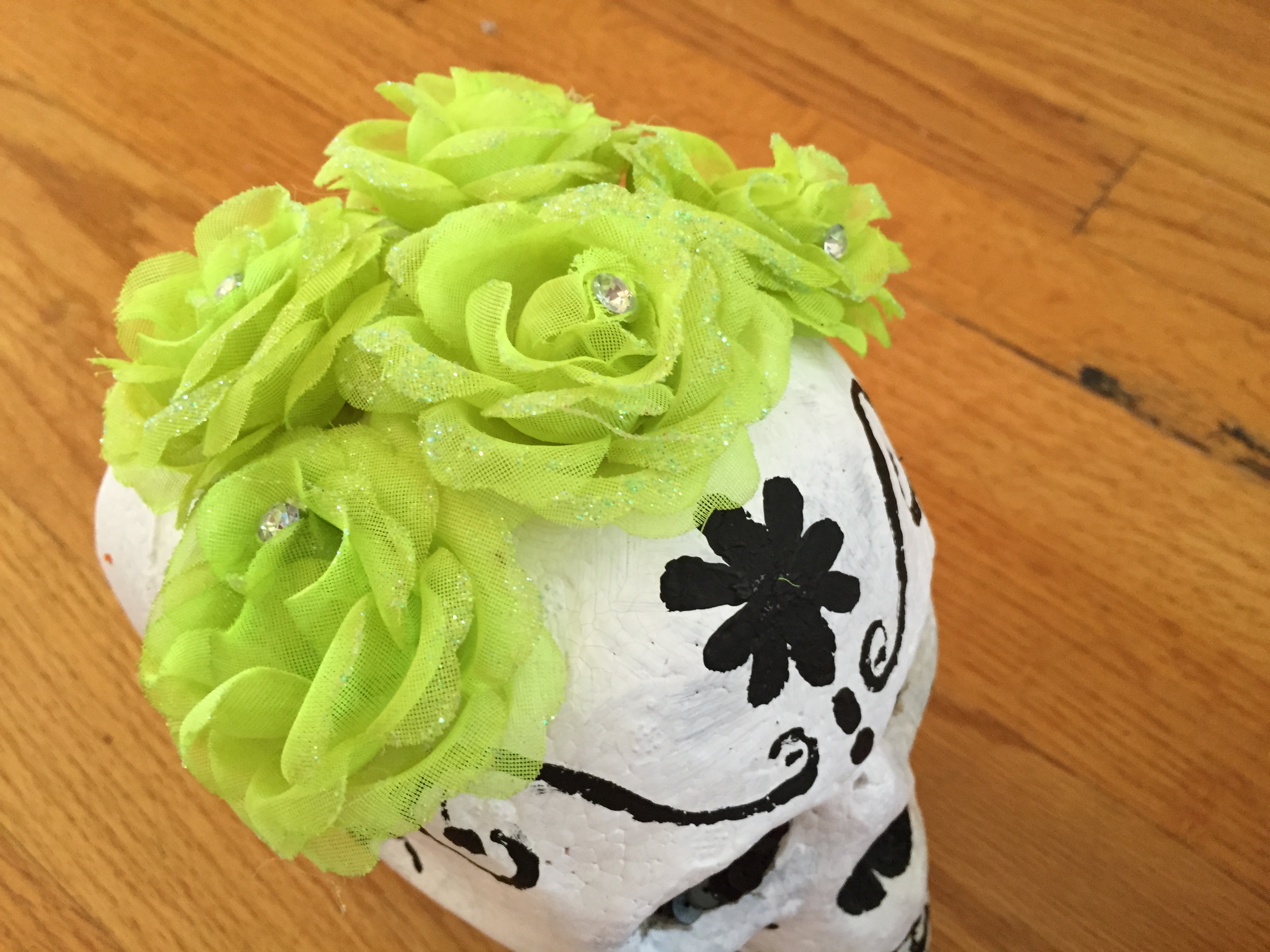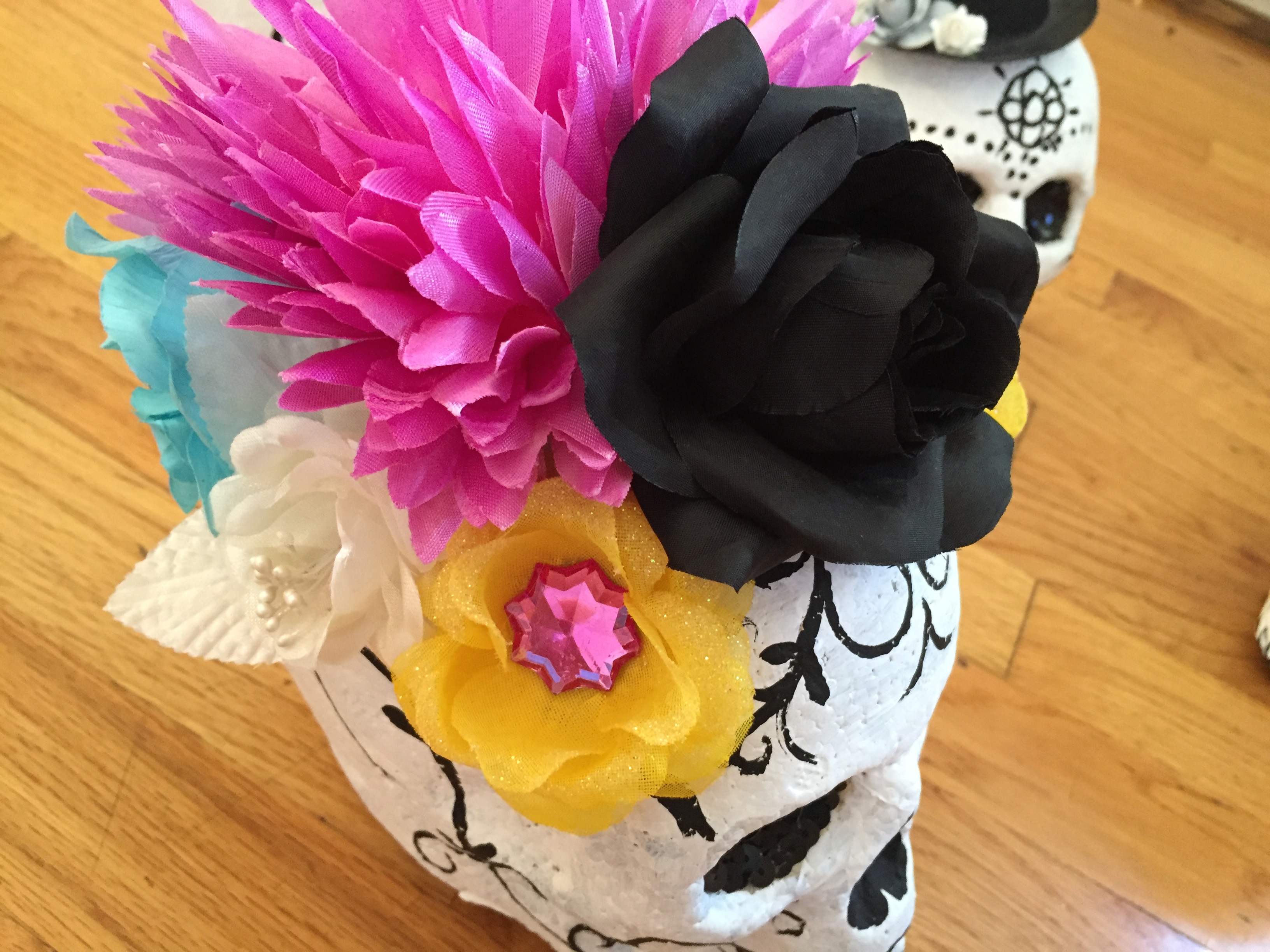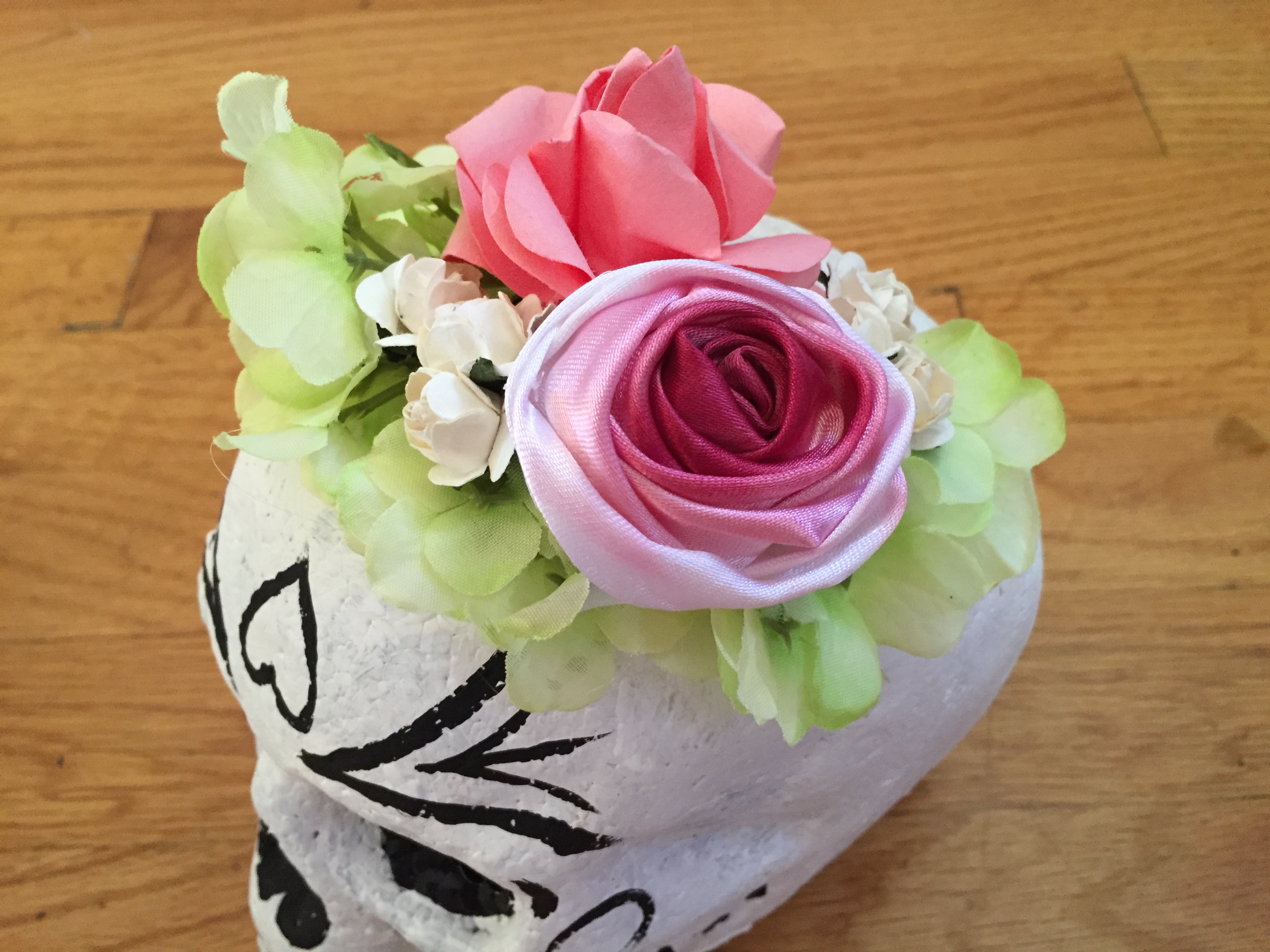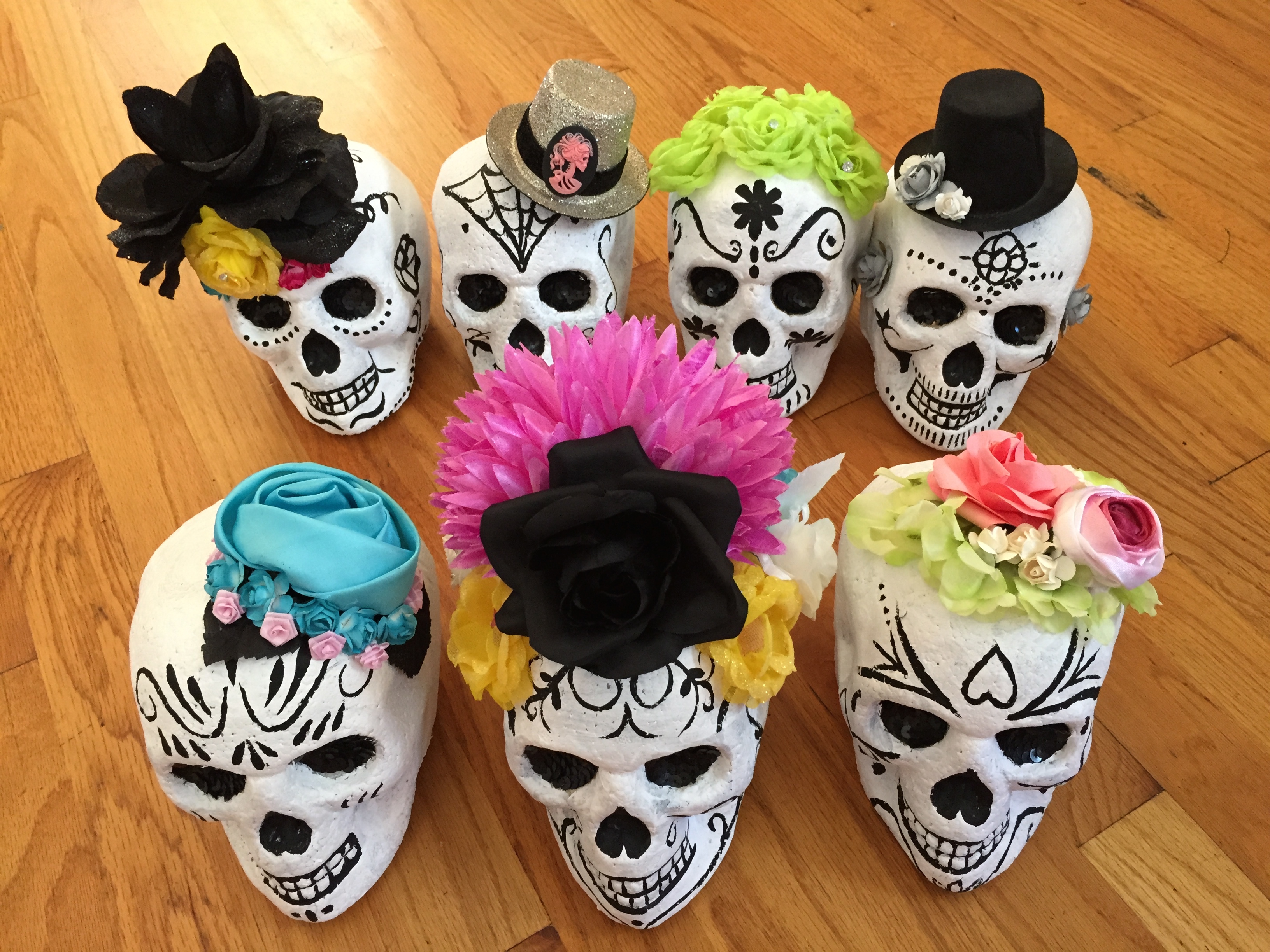 Here are all 7 of the designs. Next, we added some White/Vanilla Collage Clay to the skulls to create a faux icing look and to have a base for our gems to sink into.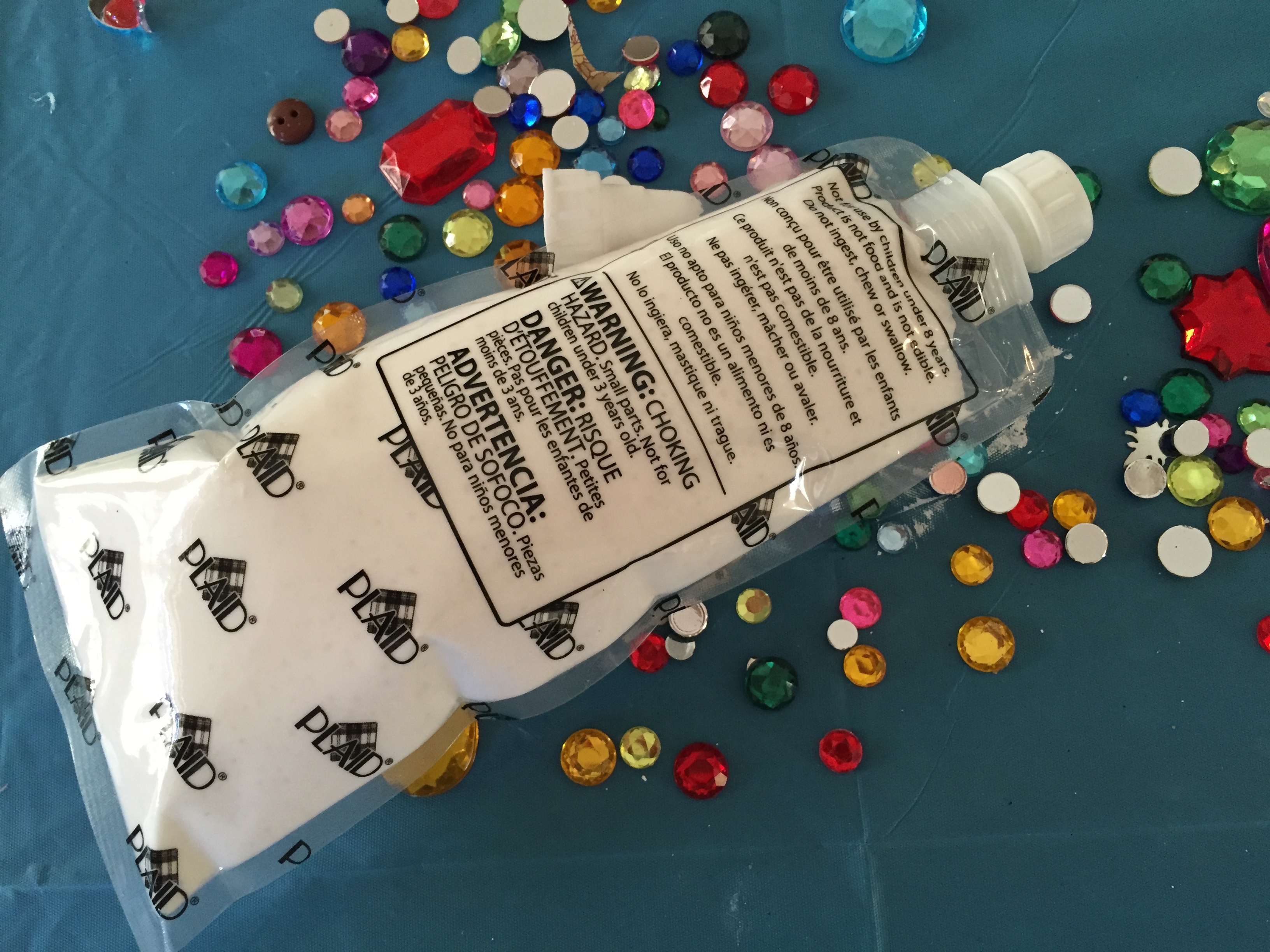 This is Collage Clay by Mod Podge. You can get it at Michaels, amazon, etc. It is faux icing that we developed for doing decoden, stenciling and 3-d crafts. This is not edible.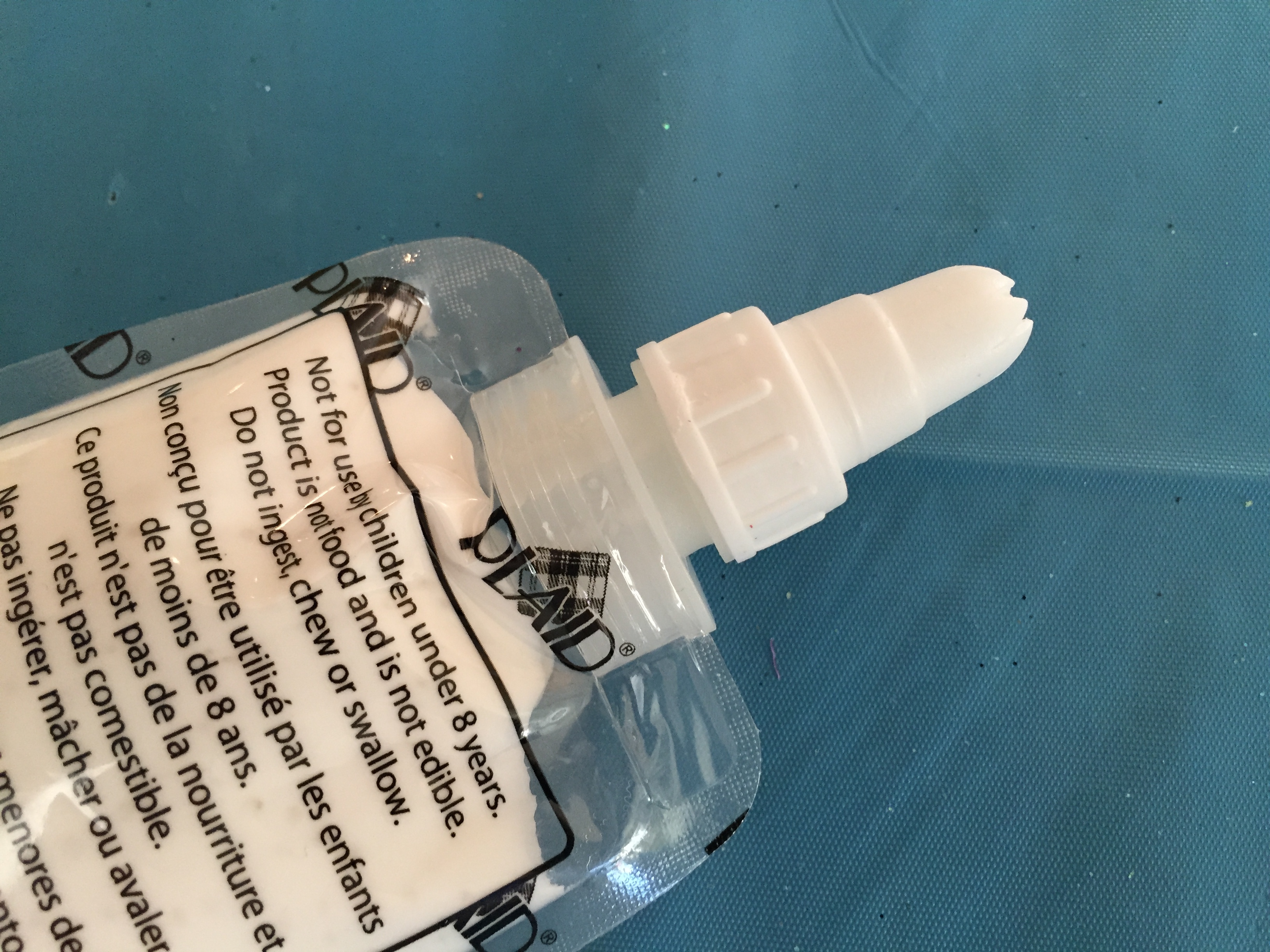 The Collage Clay comes with 3 different icing tips. We used the star tip.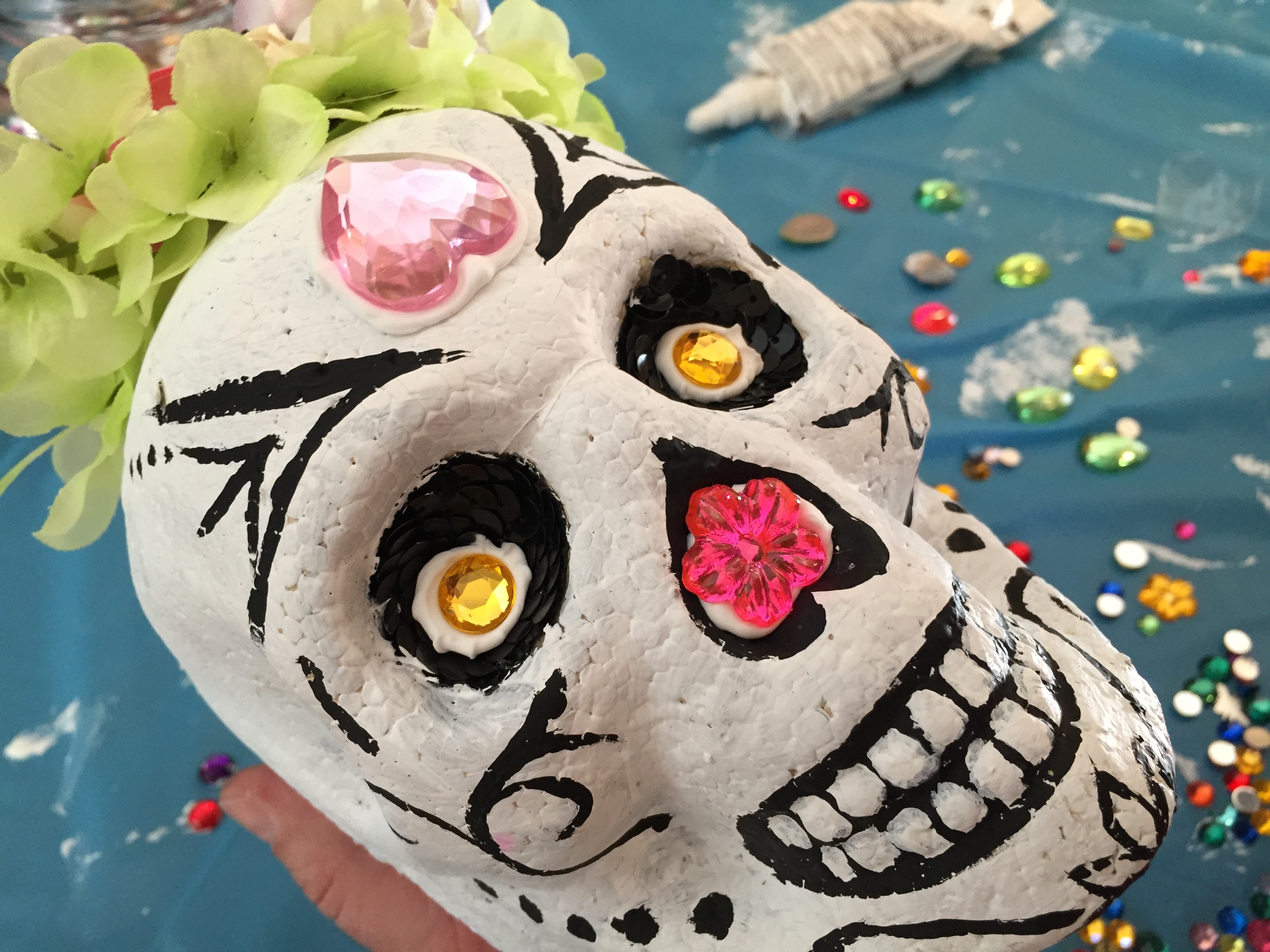 Add dollops of Collage Clay and press gems into the Collage Clay.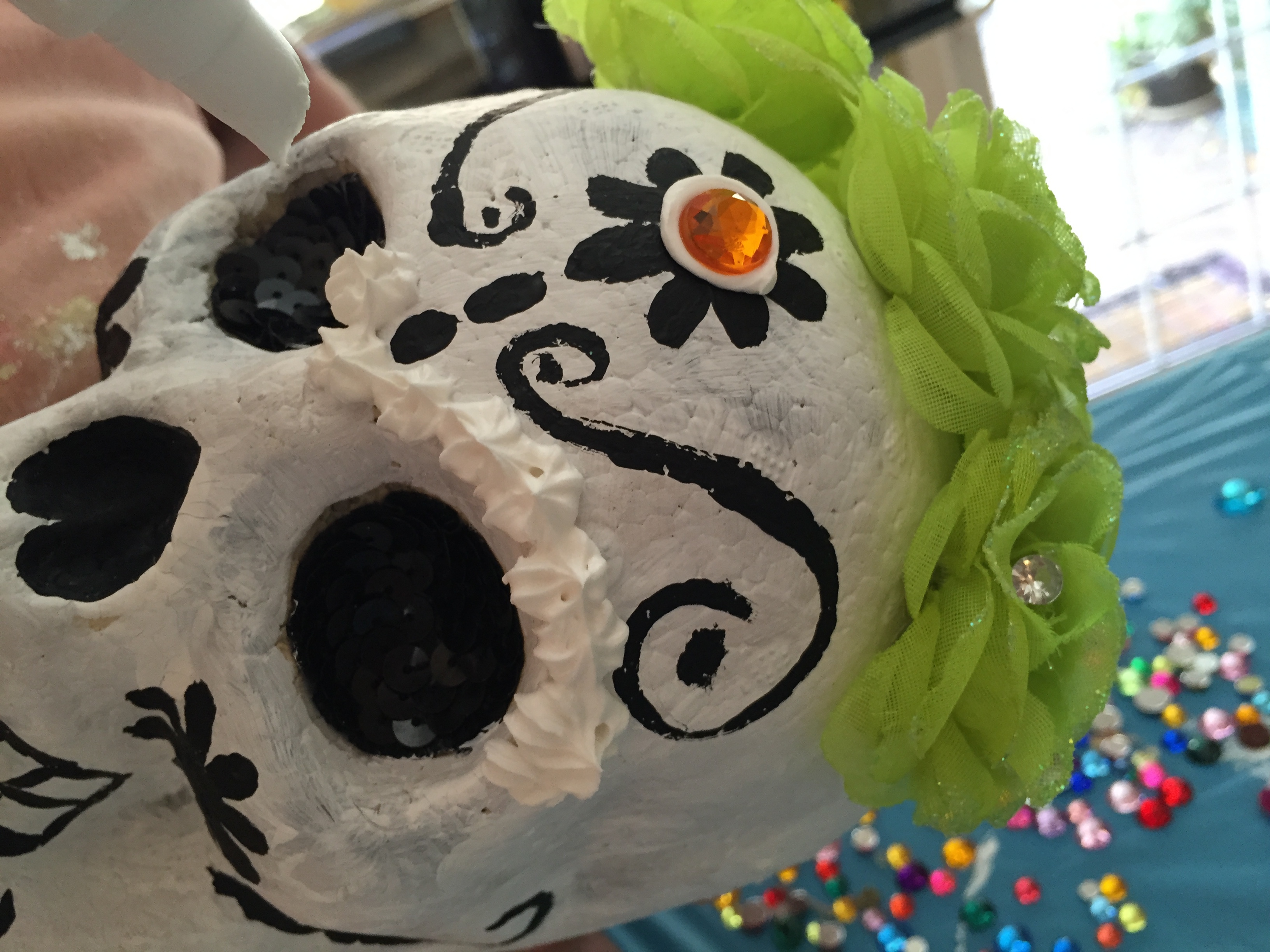 With the star tip, make little faux-icing stars around different facial features.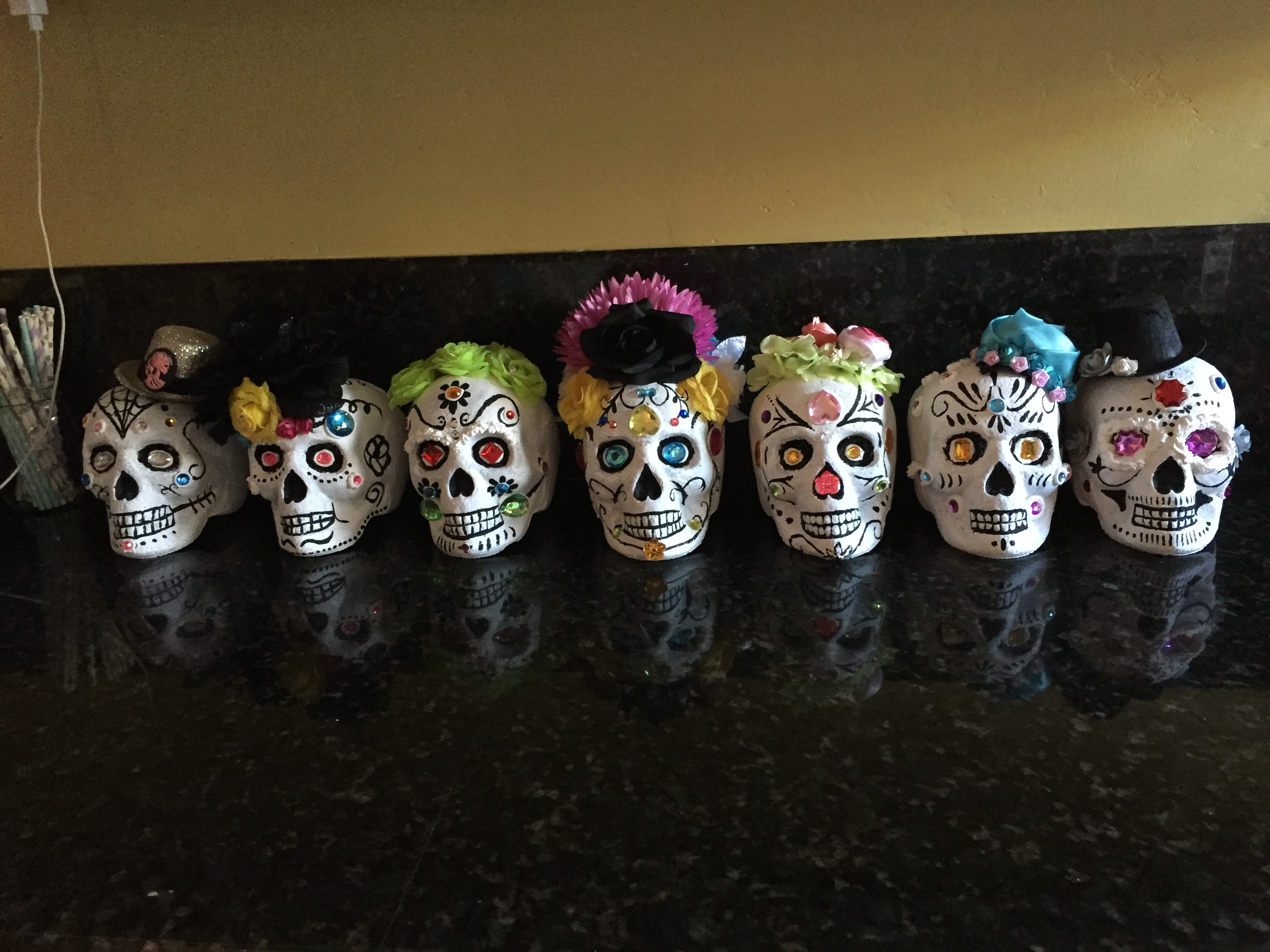 Here they are drying. Let the Collage Clay dry over night.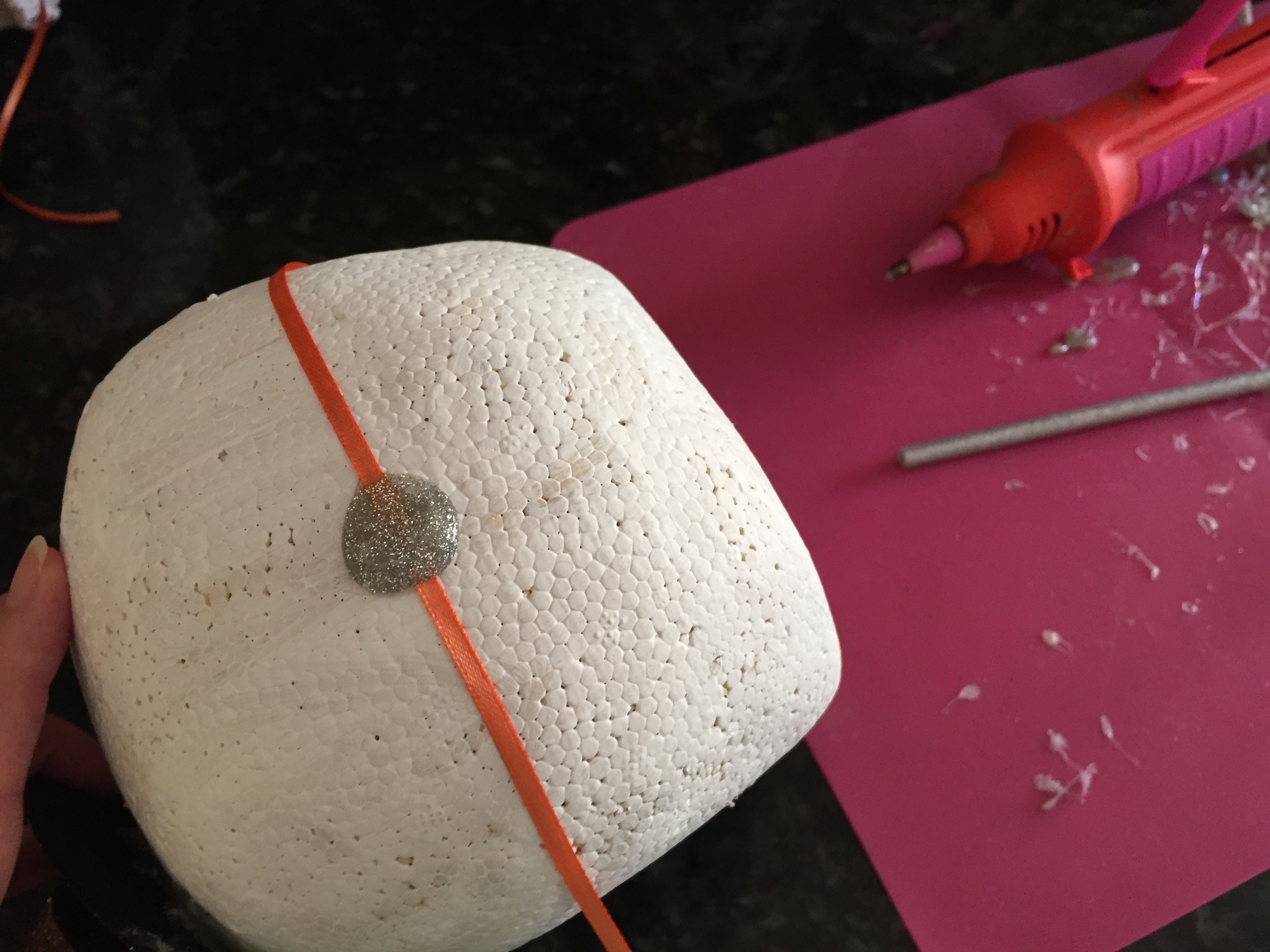 I glued a long thin orange ribbon to the back of the skull so I could tie them onto the tree.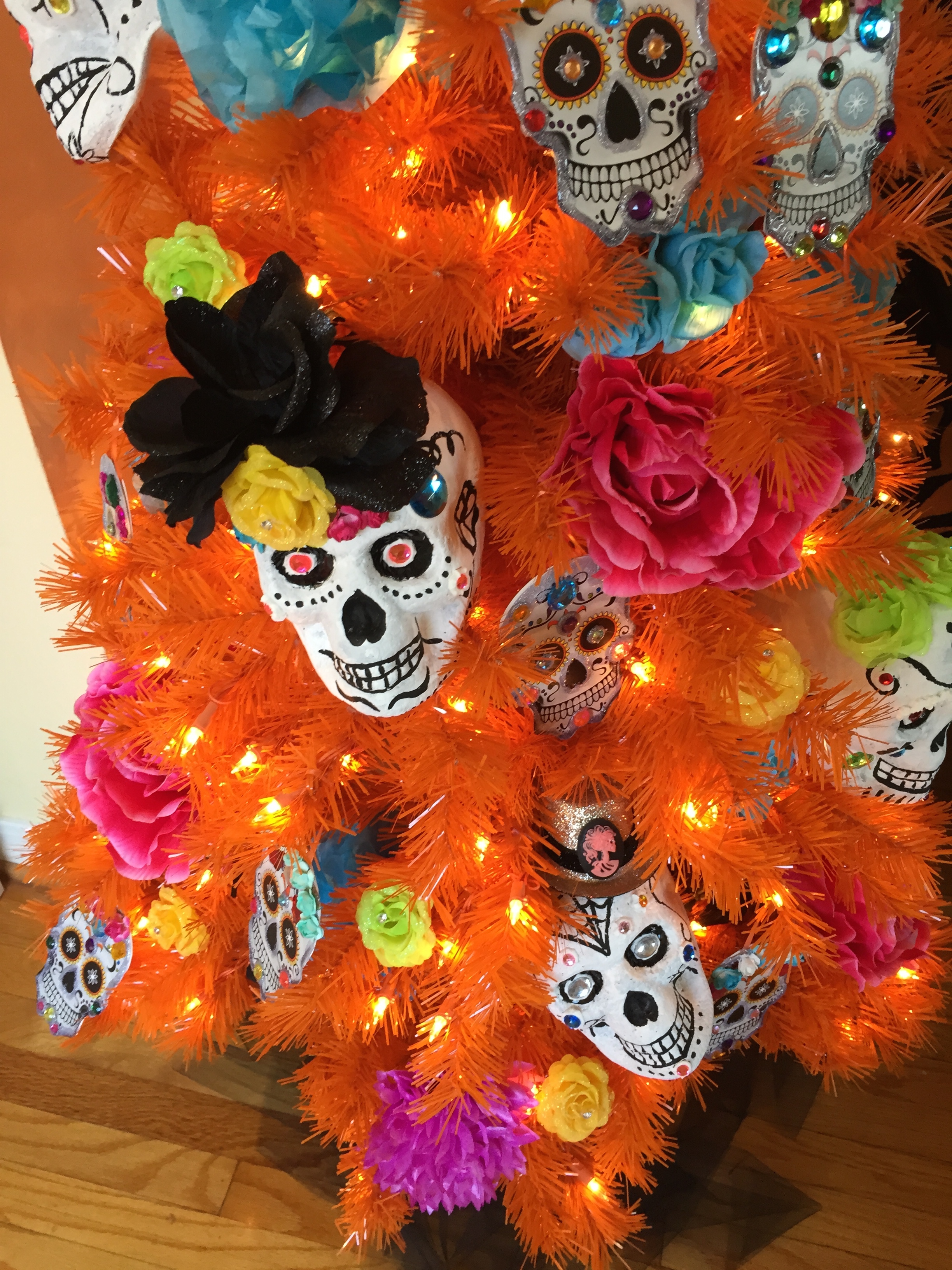 Here they are tied into the tree. The smaller ornaments are made from paper plates. You can see the full tutorial here.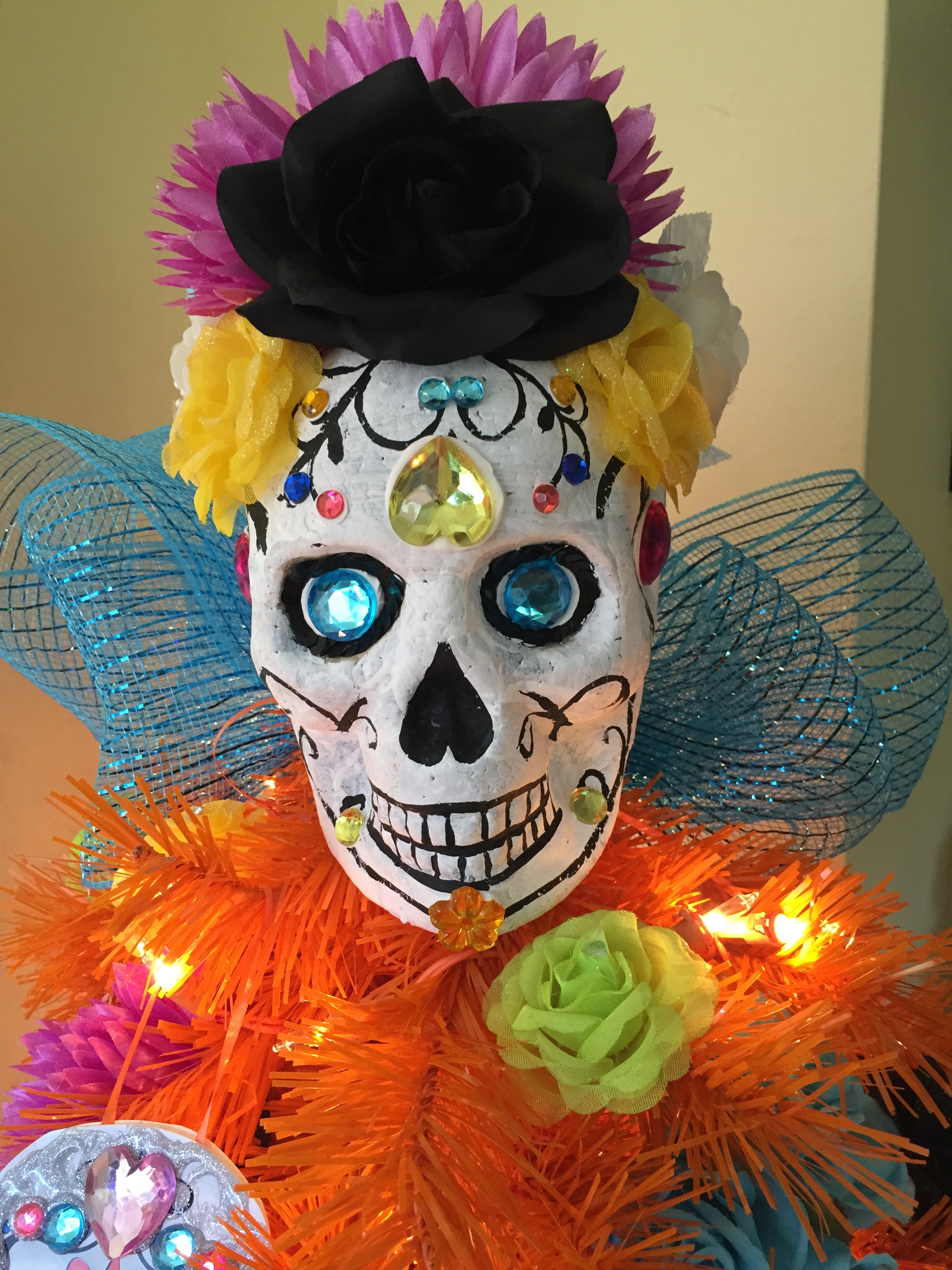 Here is the topper! I LOVE HER!!!!!
Thanks for stoping by and checking out this faux sugar skull tutorial!
We had so much fun making over the dollar store skulls!
xoxo
Cathie
P.S. MORE SUGAR SKULL IDEAS WITH COLLAGE CLAY!
(Visited 3,806 times, 1 visits today)