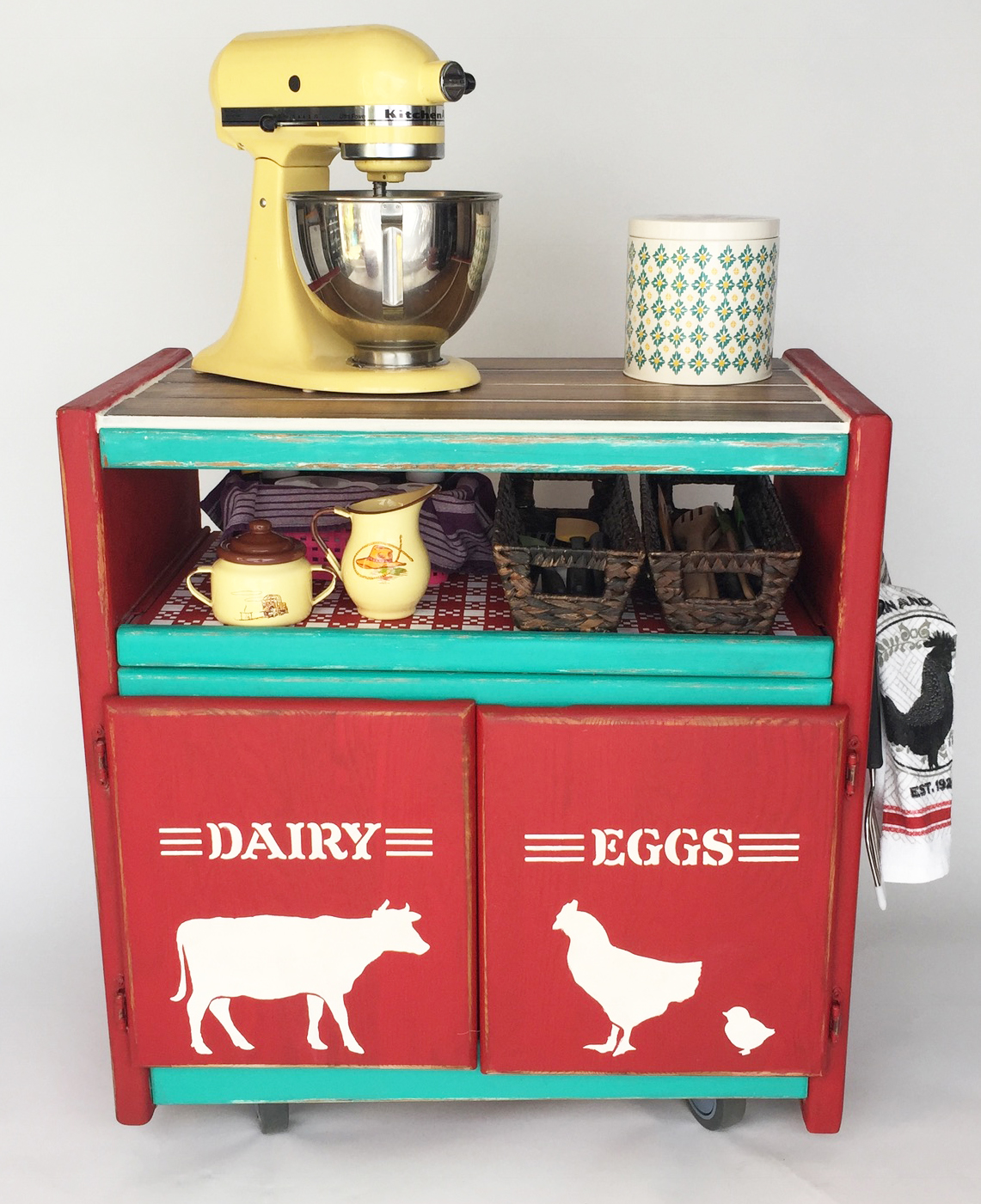 On this Furniture Flip, we are making over an old TV cart into a Farm Style Kitchen Island. We used stencils to create a gingham look. The top is tiled with faux-wood tiles. We attached wheels to the bottom so we can roll the island around to any spot.
WATCH how we Flipped This Piece!!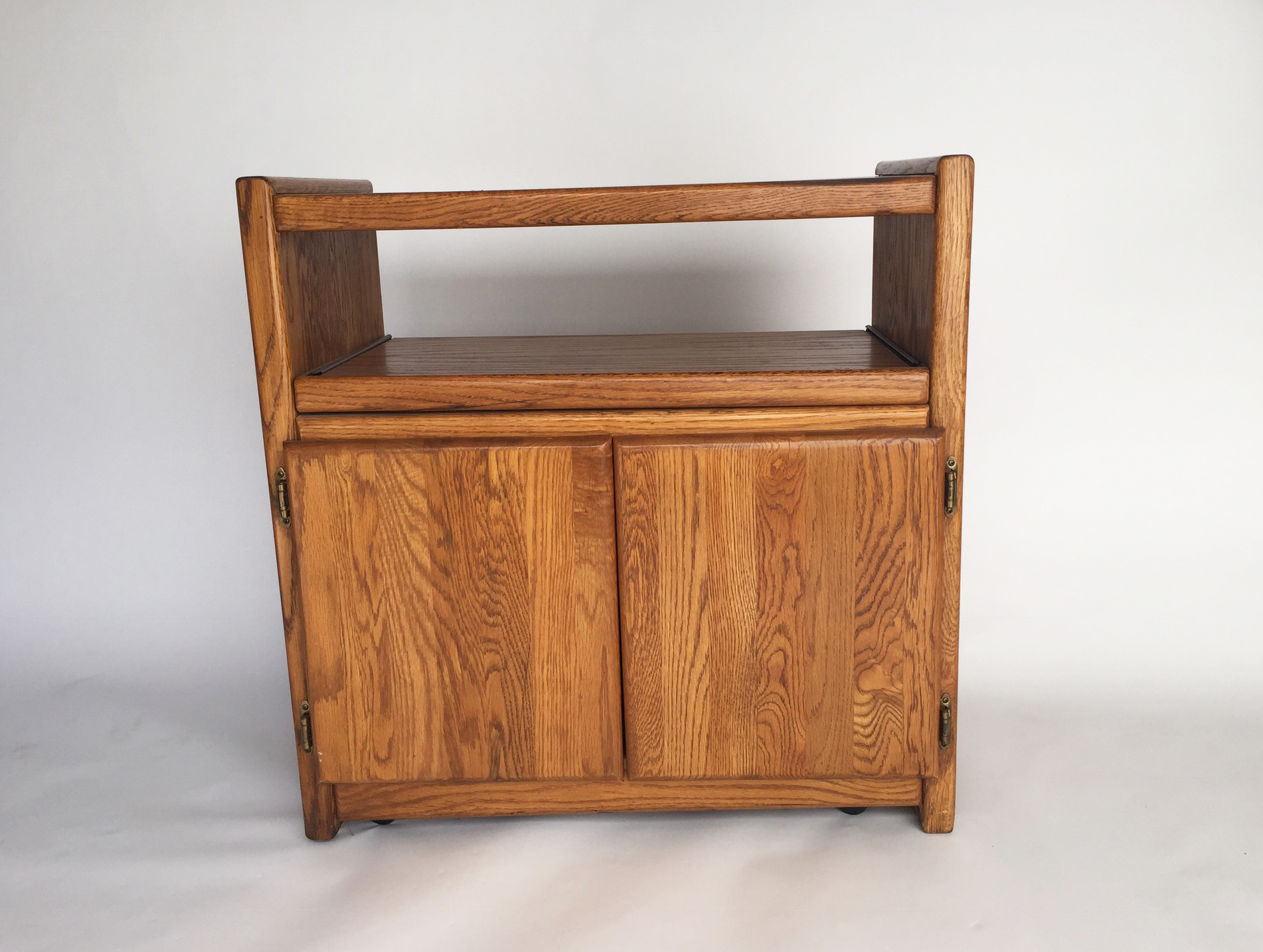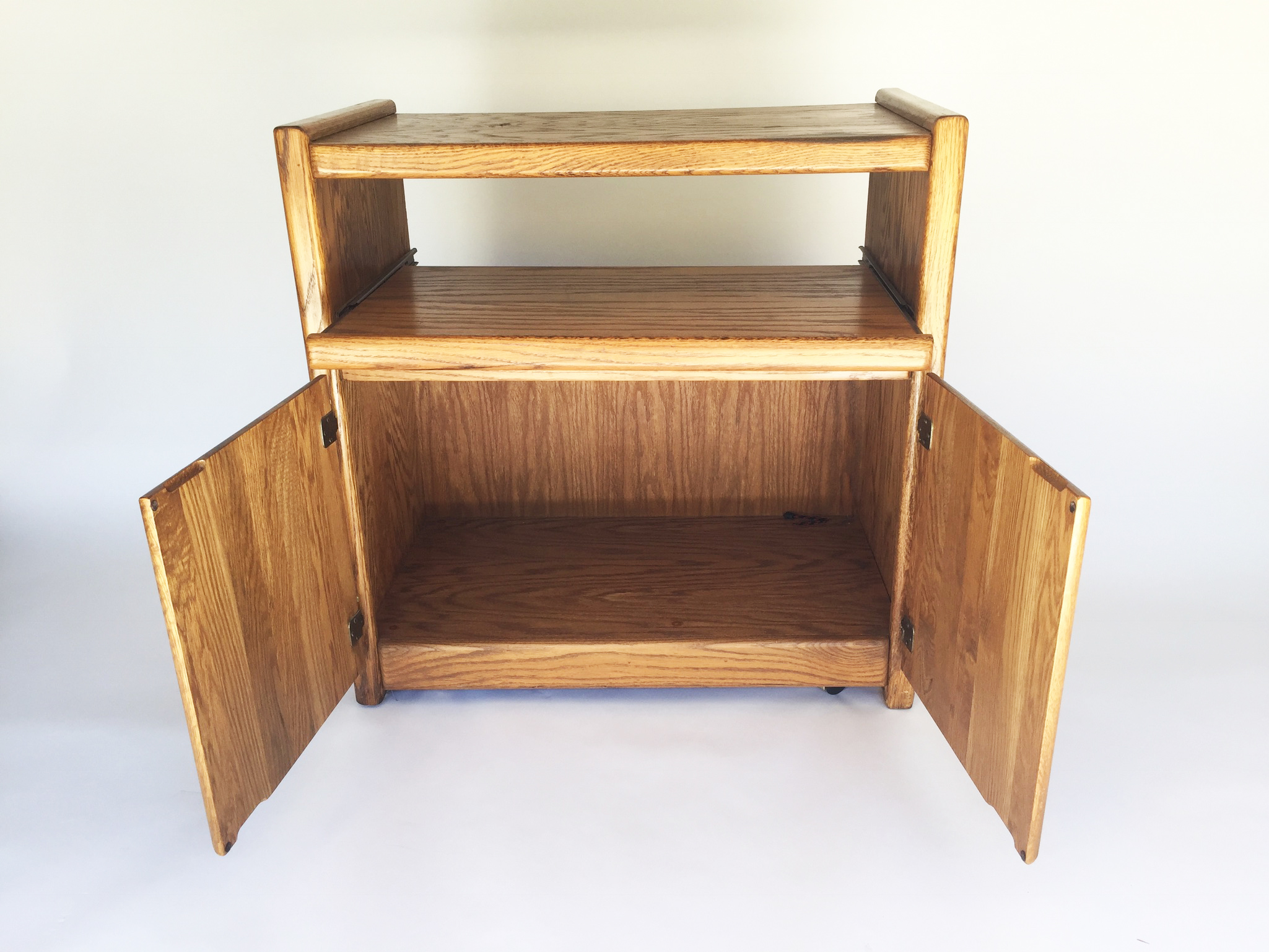 Before:: Old TV Cart. I think my dad had something like this in his office back in 1984!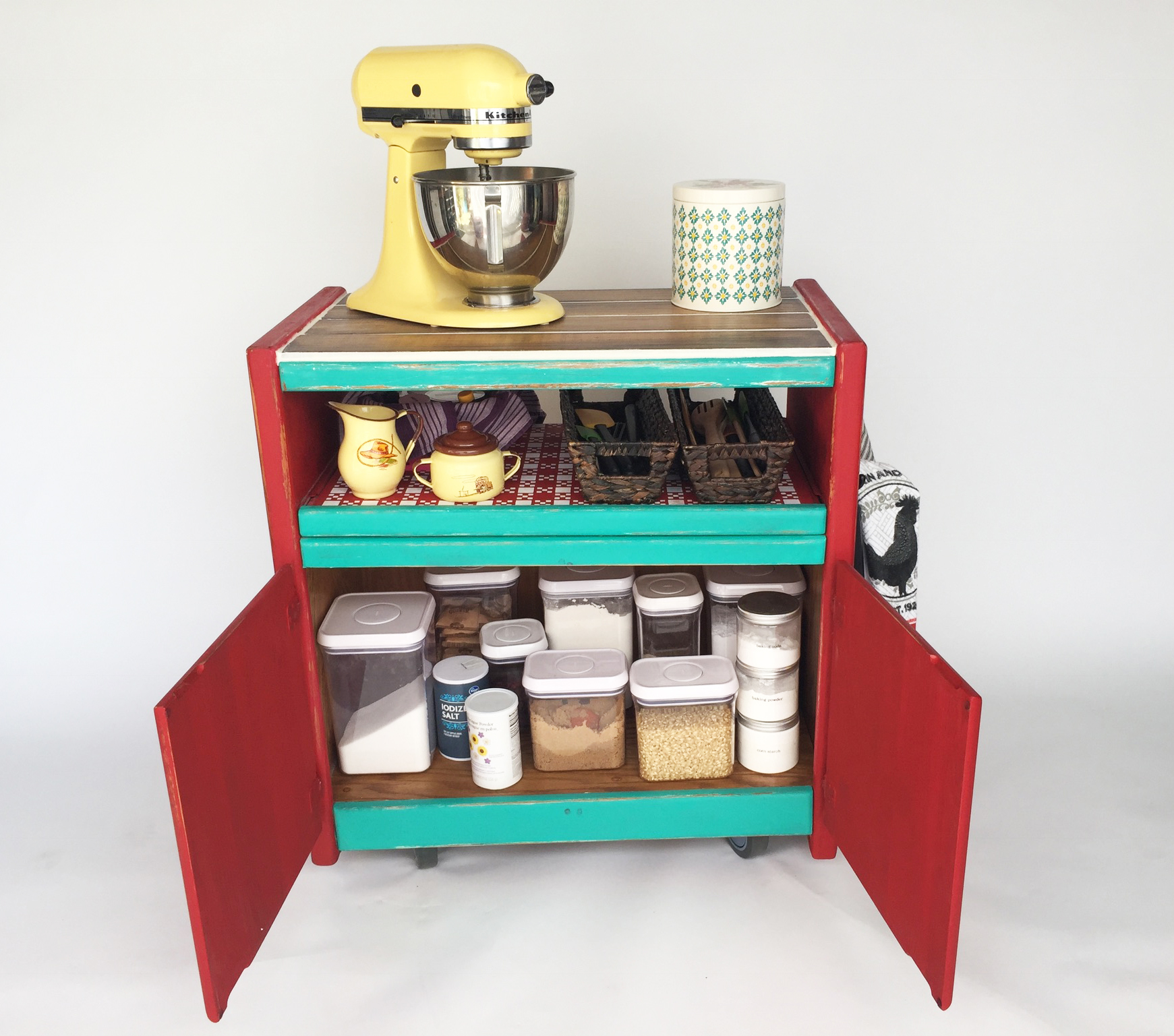 You can see how much a cart like this can hold!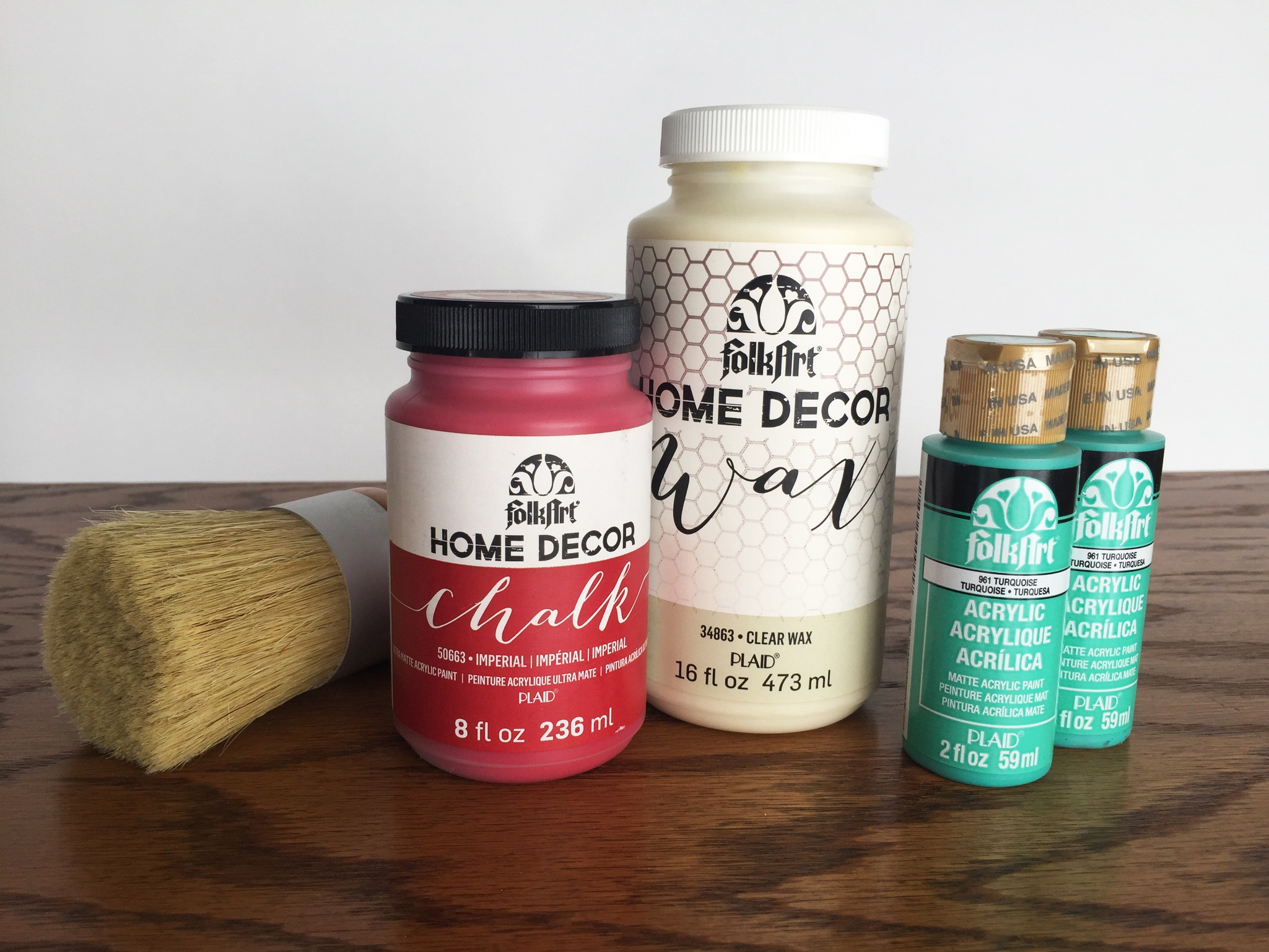 Here is just a sample of the supplies we used to create the finished look. The Chalk paint was sealed and finished with wax. Our colors are red and turquoise. We really wanted a fun retro look.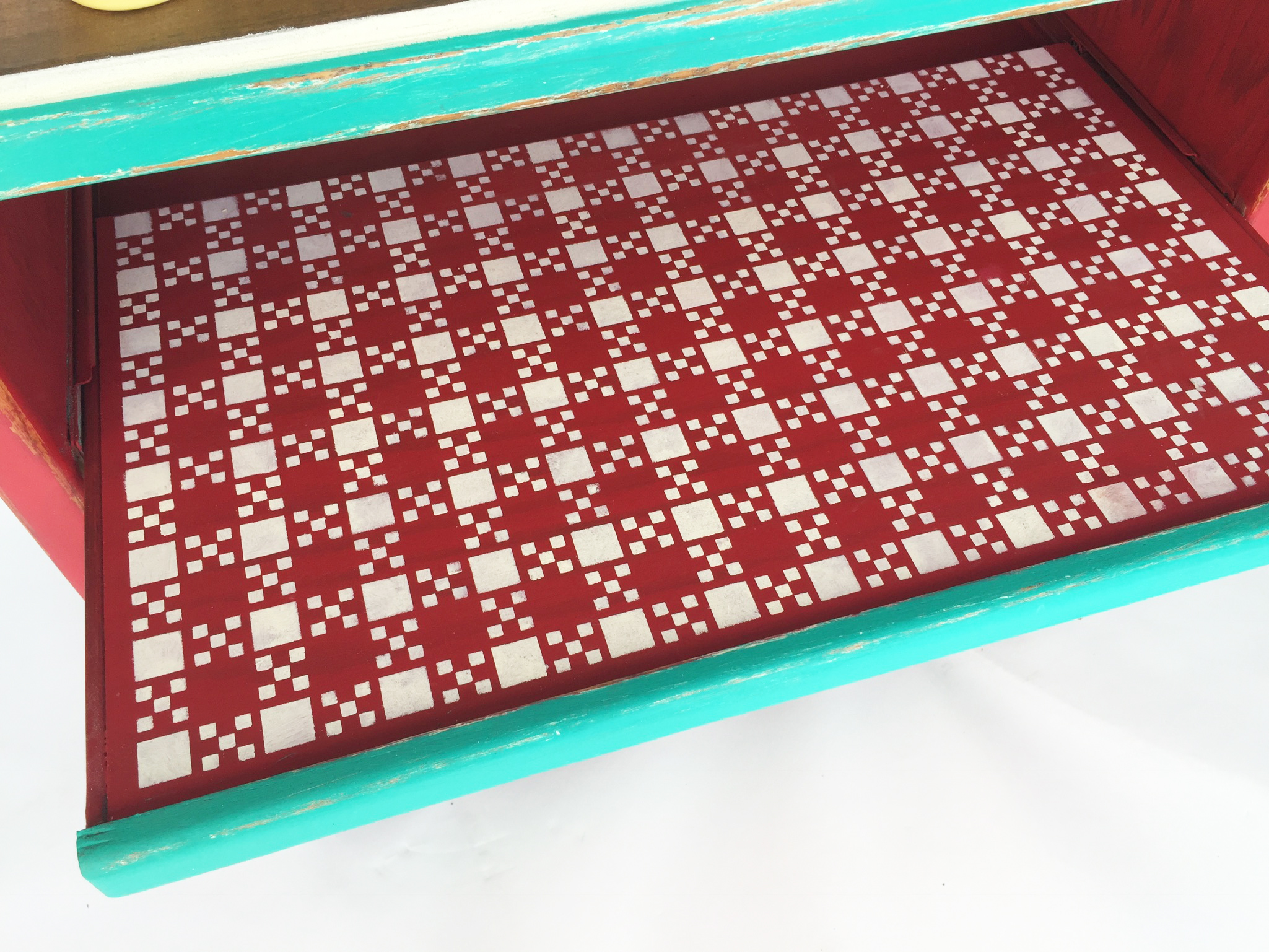 This is the gingham stencil. I love love love how it turned out!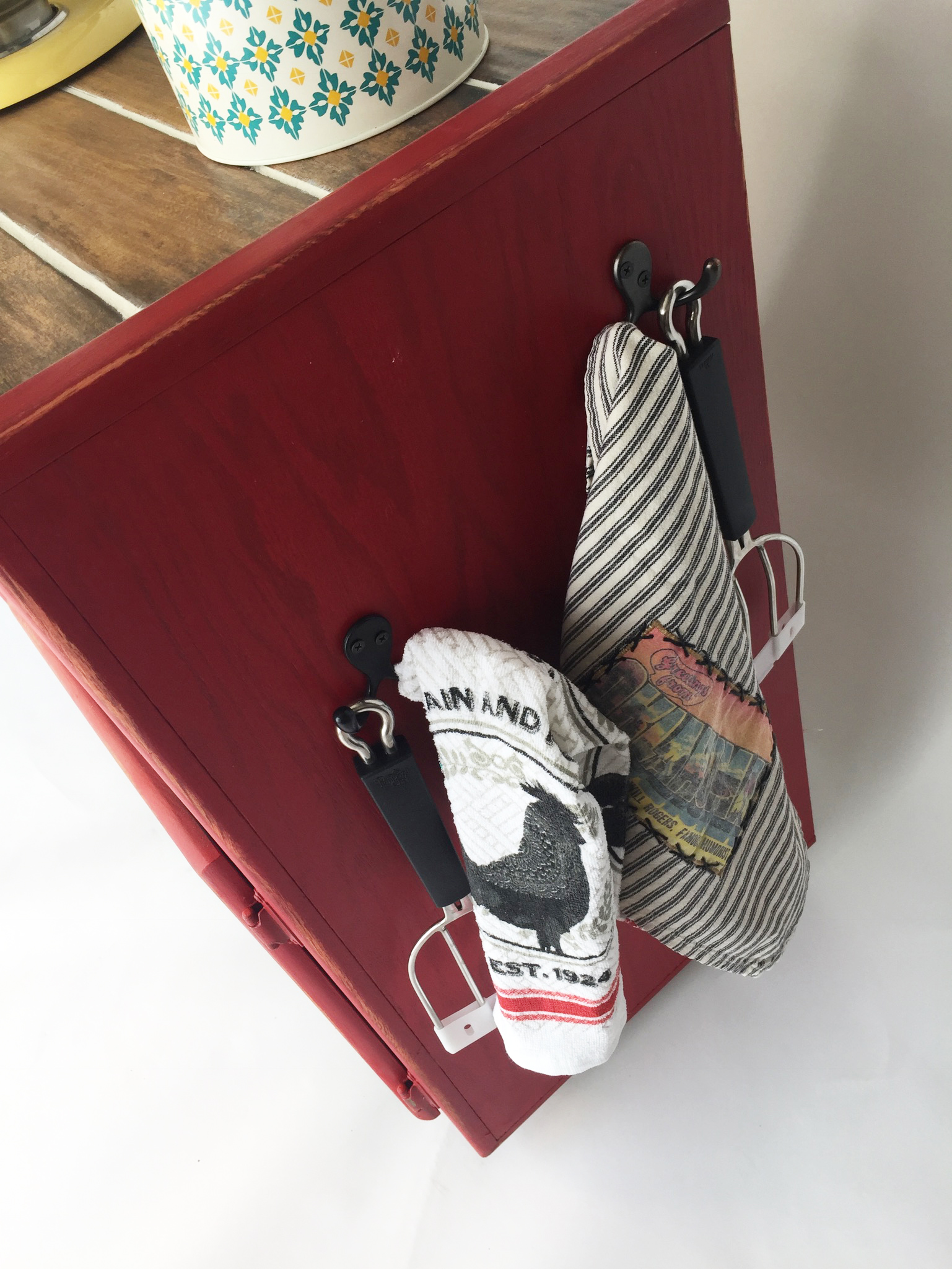 We added hooks to the side.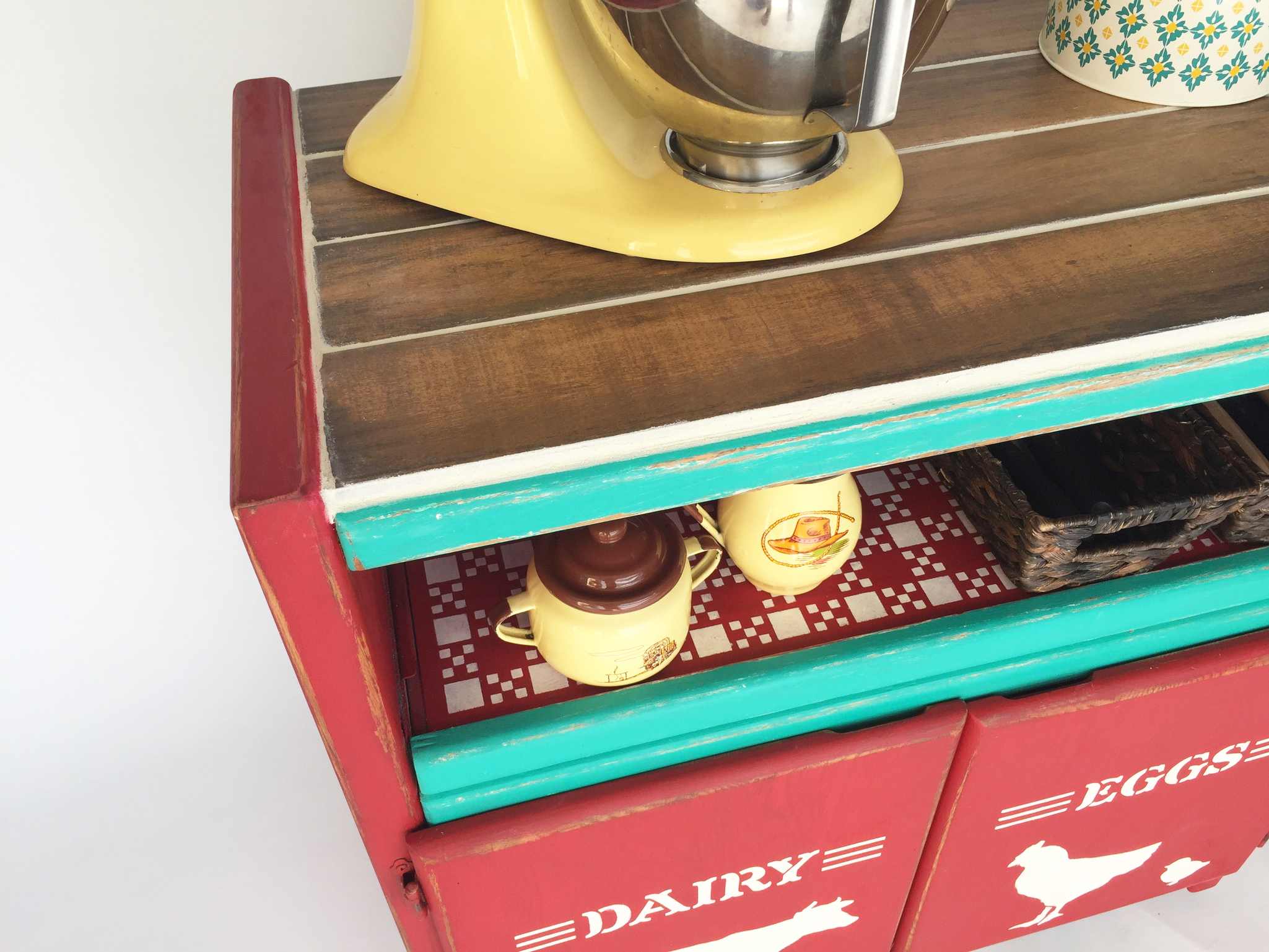 The tiled top is perfect for in the kitchen! It was so easy to attach and the tile really makes clean up so simple. I love how the faux wood looks with the red and turquoise.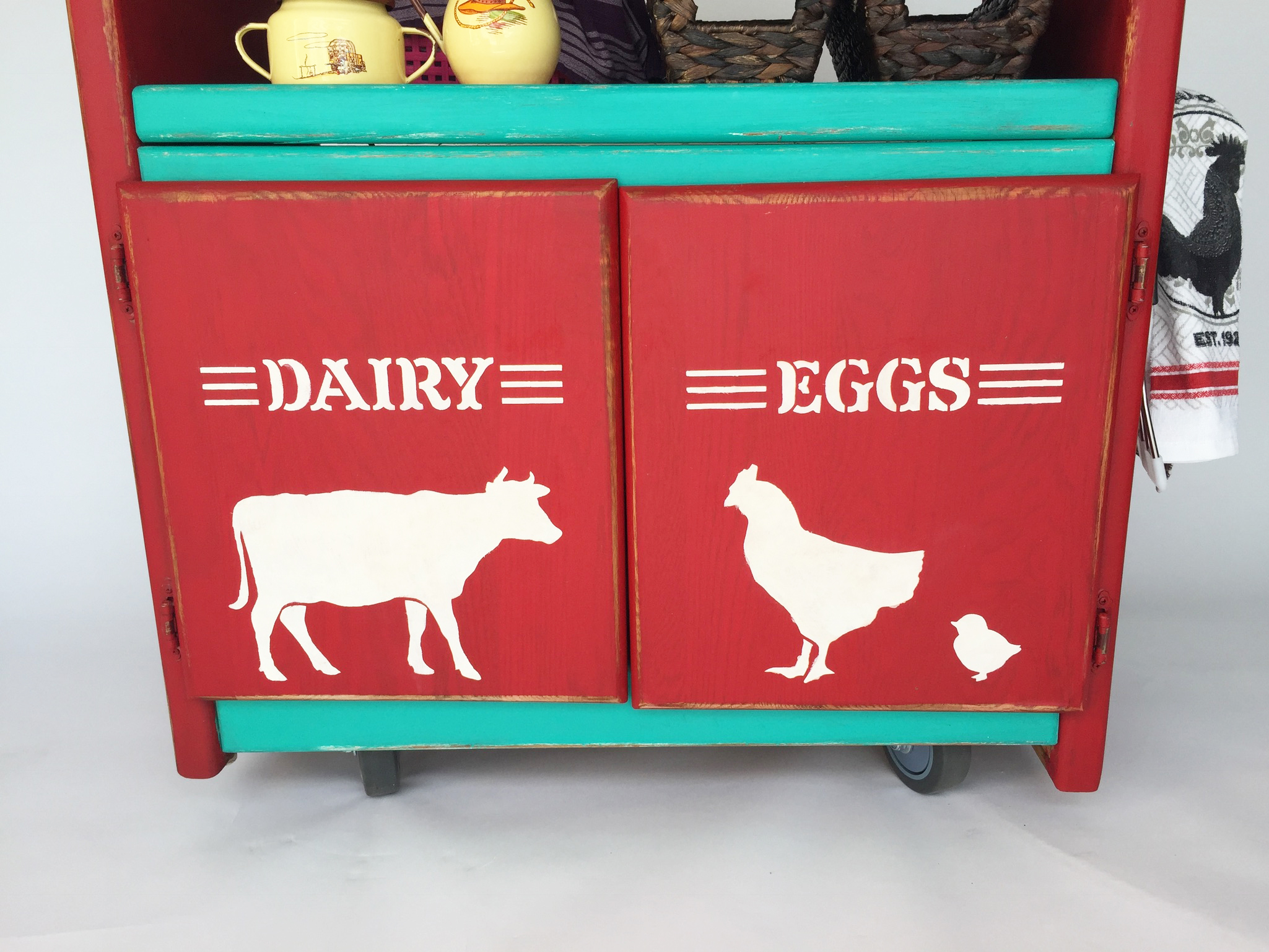 We stenciled the front and did some aging techniques.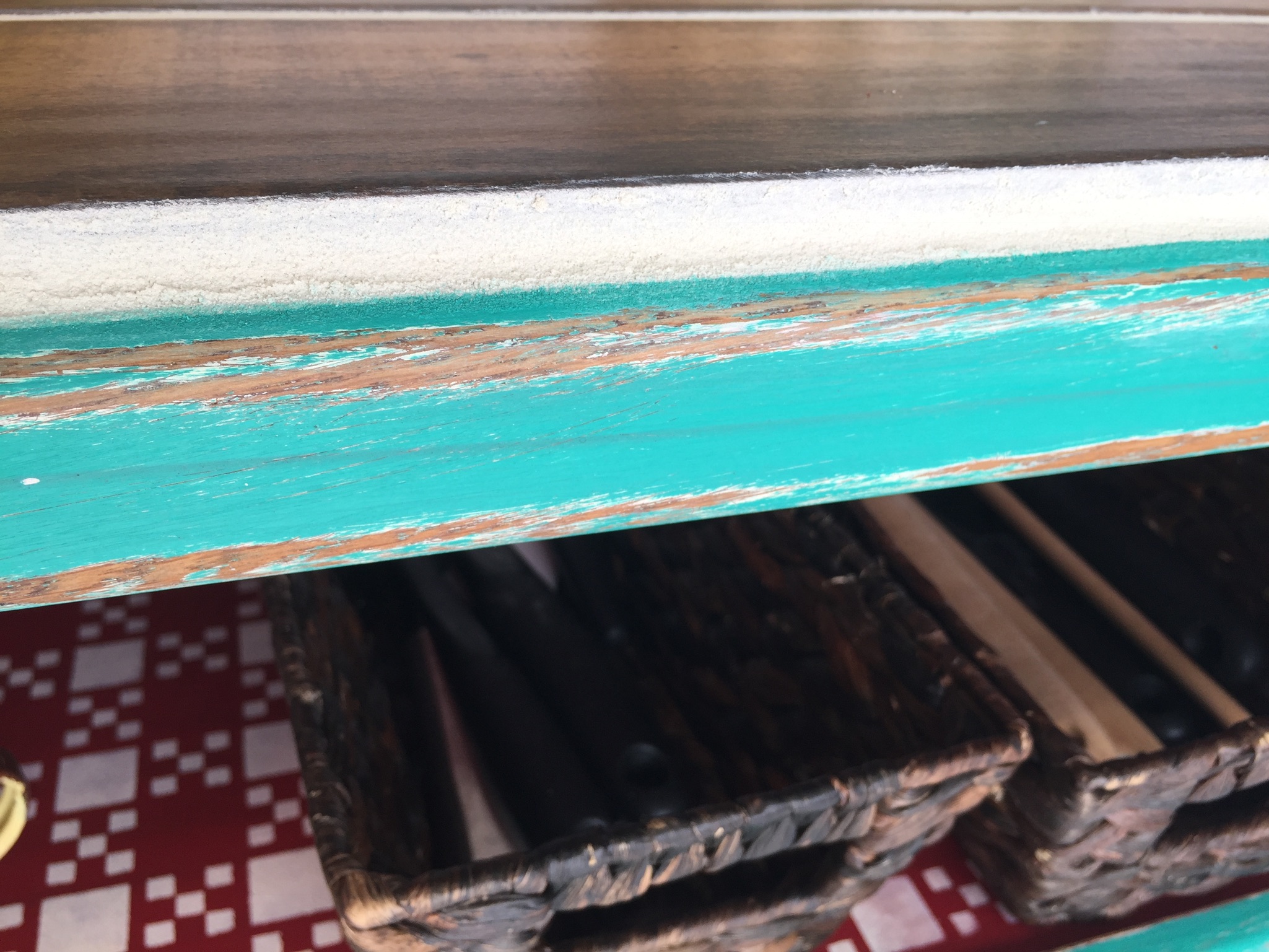 We sanded all the edges to give them a distressed look.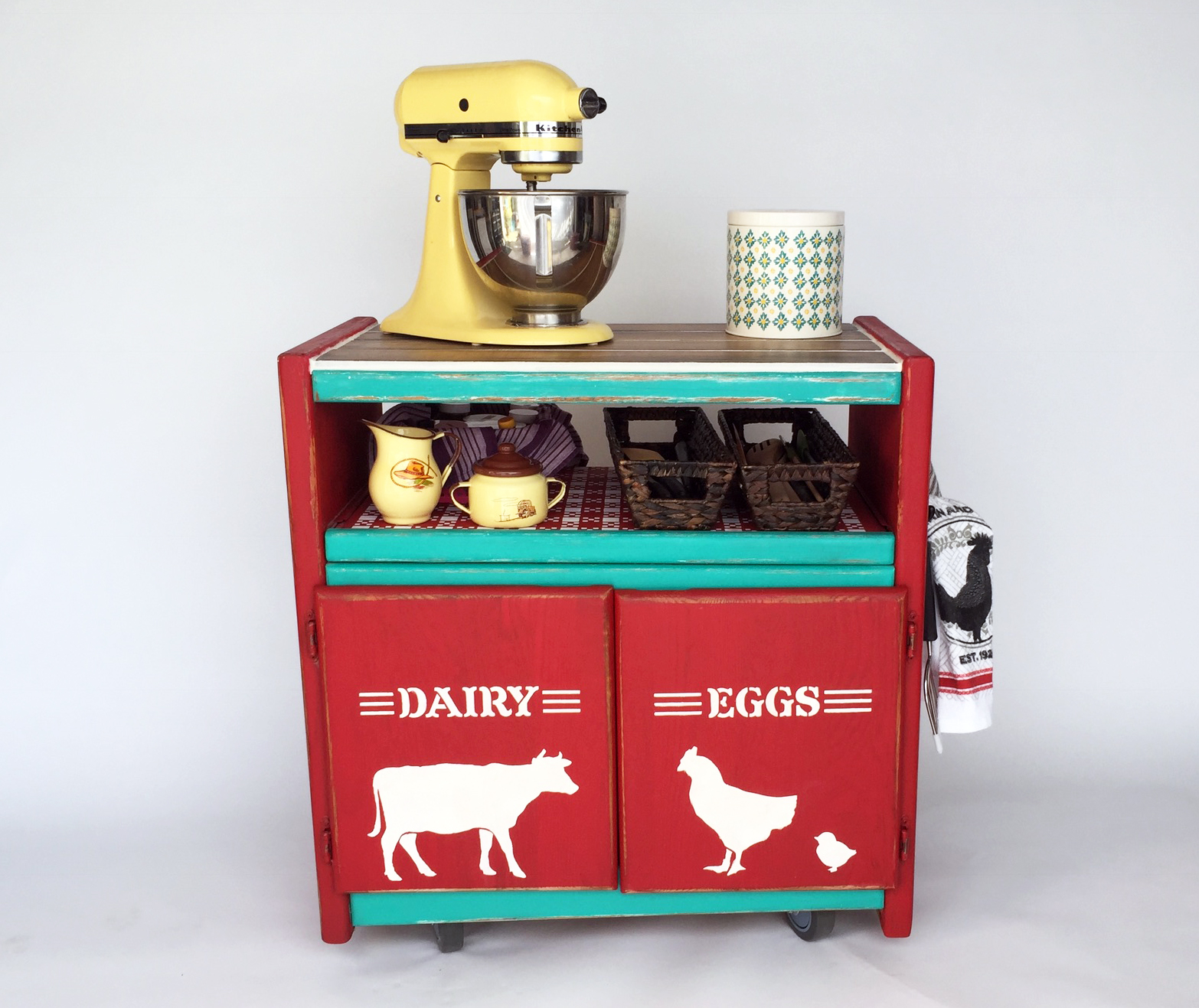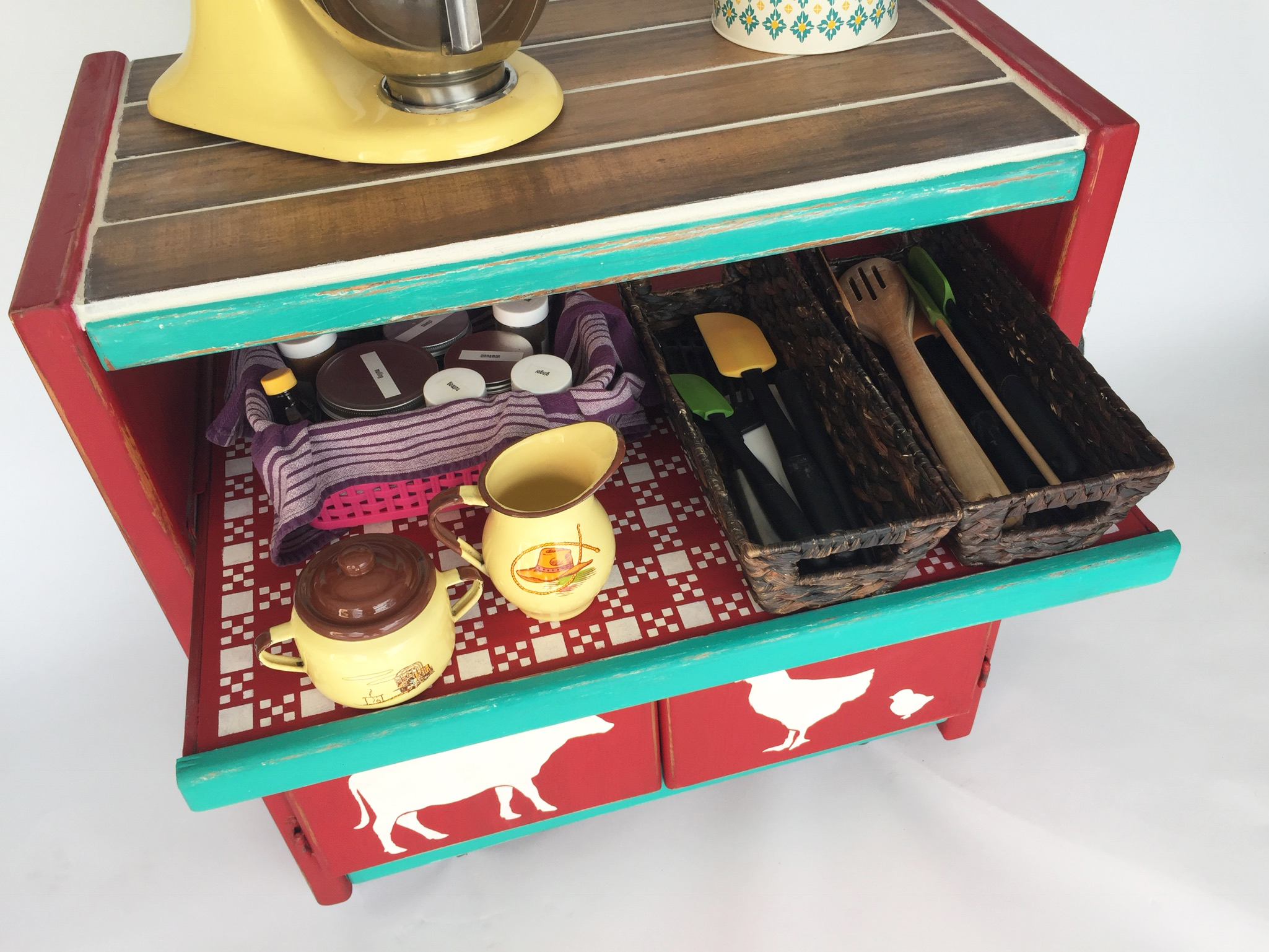 The pullout shelf is soooo handy! This shelf was originally for a DVD or VHS player.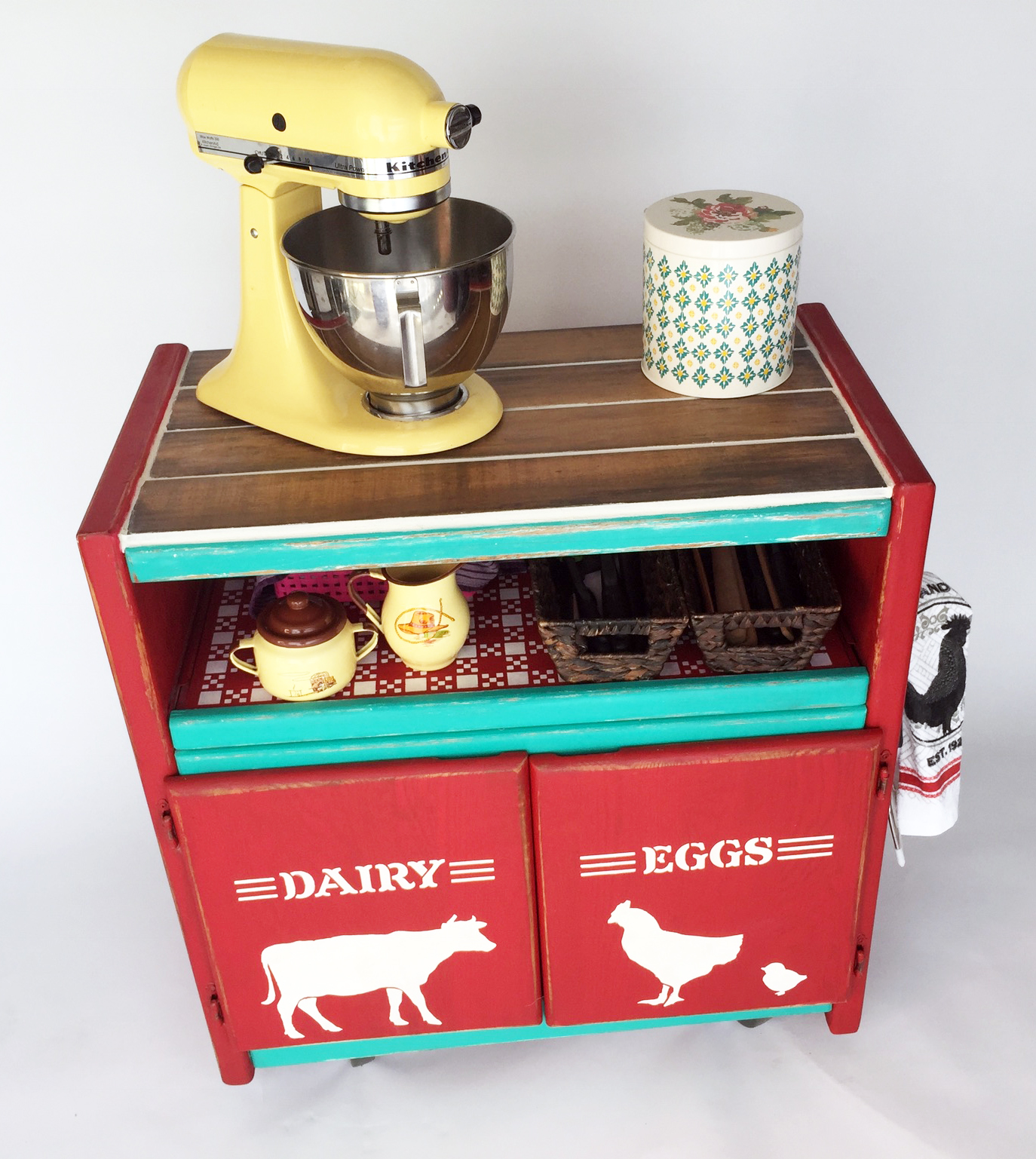 Watch AGAIN!

(Visited 185 times, 1 visits today)