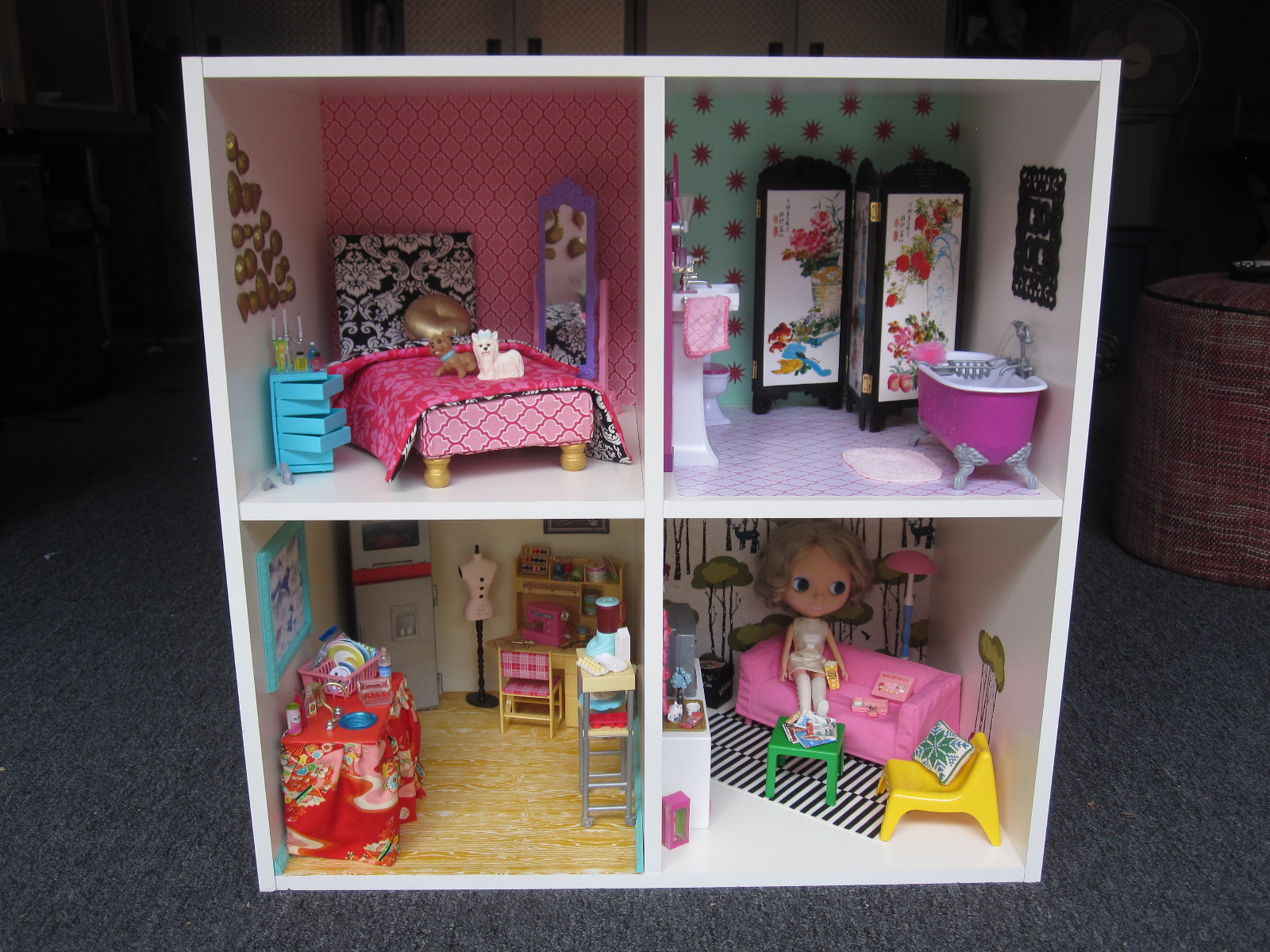 Hollywood Blythe's Loft Apartment Dollhouse
IKEA HACK ALERT
I have been a doll collector since I can remember…. I even still have doll props that I made back in middle-school. Back in the day it was Barbie. I loved her so much and Ken too. One thing that I really loved was making little rooms and decorations for my dolls. Today, I have a ton of dolls…. mostly big-eyed vintage dolls, Blythe and Pullips.
Steve and I are always coming up with new ideas for Mod Podge and when I said, "Steve, let's make a dollhouse1" He said……. "Do you really wanna make a dollhouse?" I said, "YES! and we can make one from an Ikea bookshelf…. and you know what that means??? Meatballs for lunch!" He jumped on board with the dollhouse making. This dollhouse design is meant to inspire you to create your own design. We used fabrics, papers, mod melts and molds. The ideas are endless. Hope you enjoy this peek around.
Watch how we make this dollhouse from an Ikea Cube Bookshelf.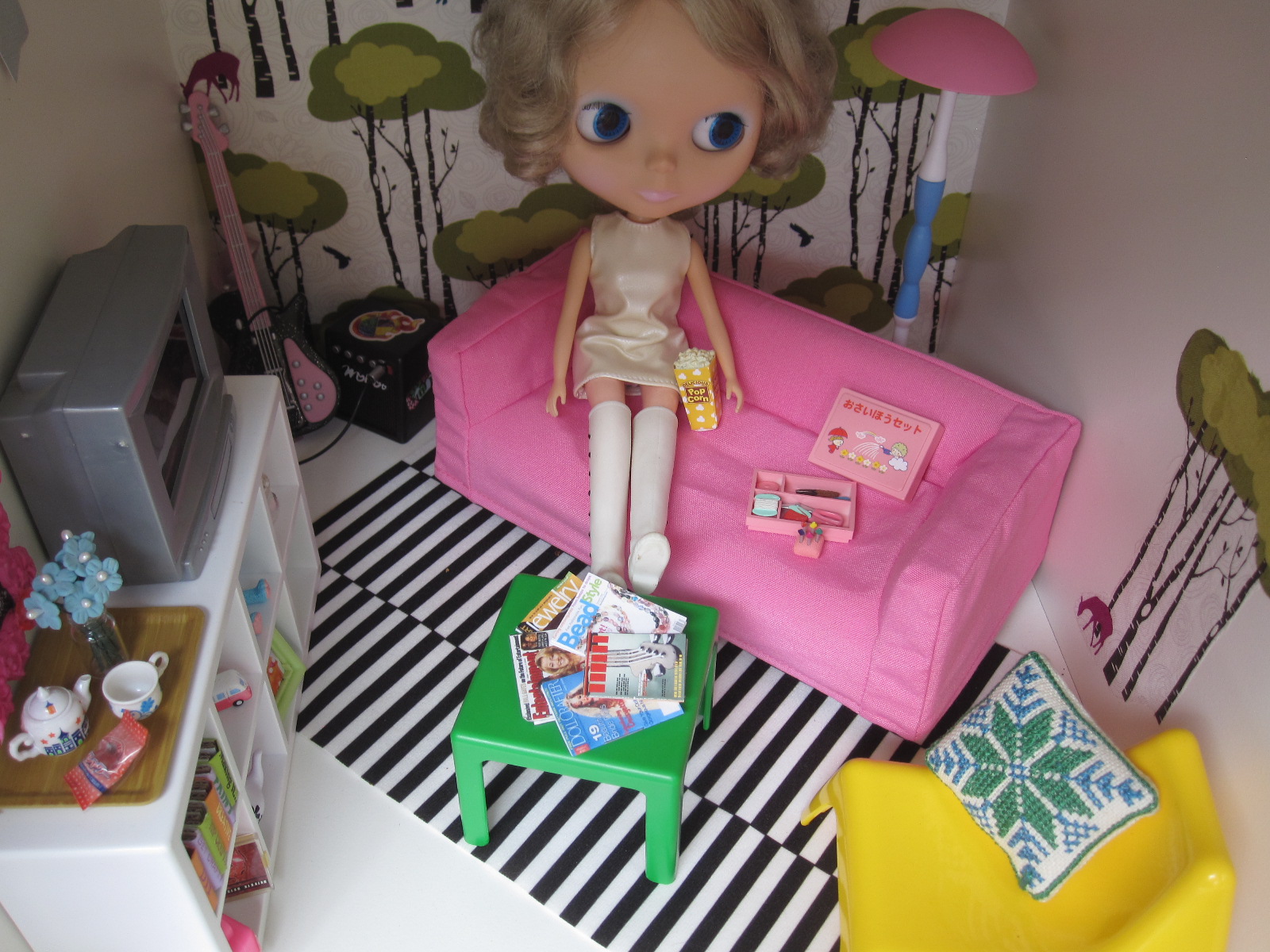 Hollywood Blythe lounging in her living room.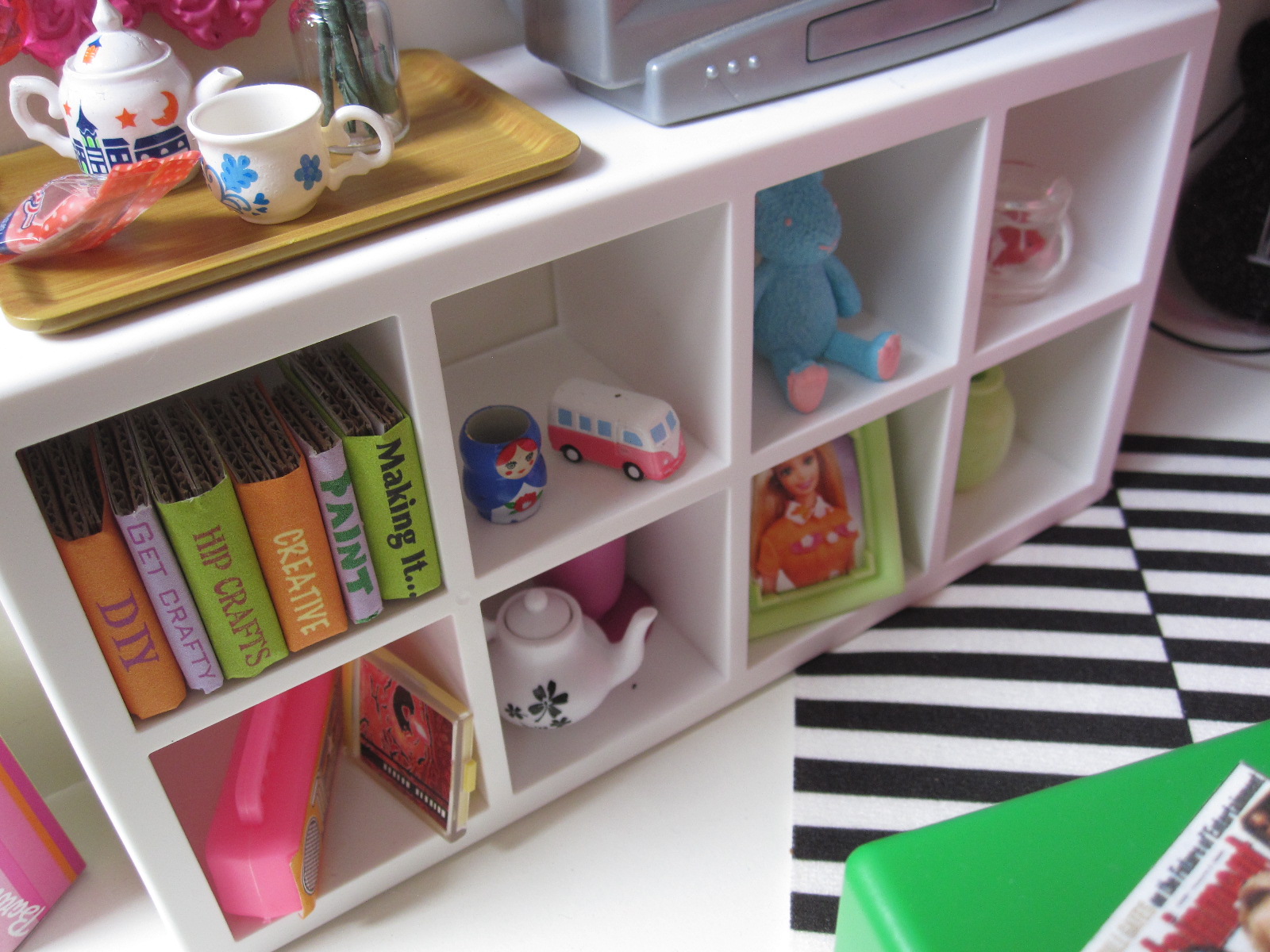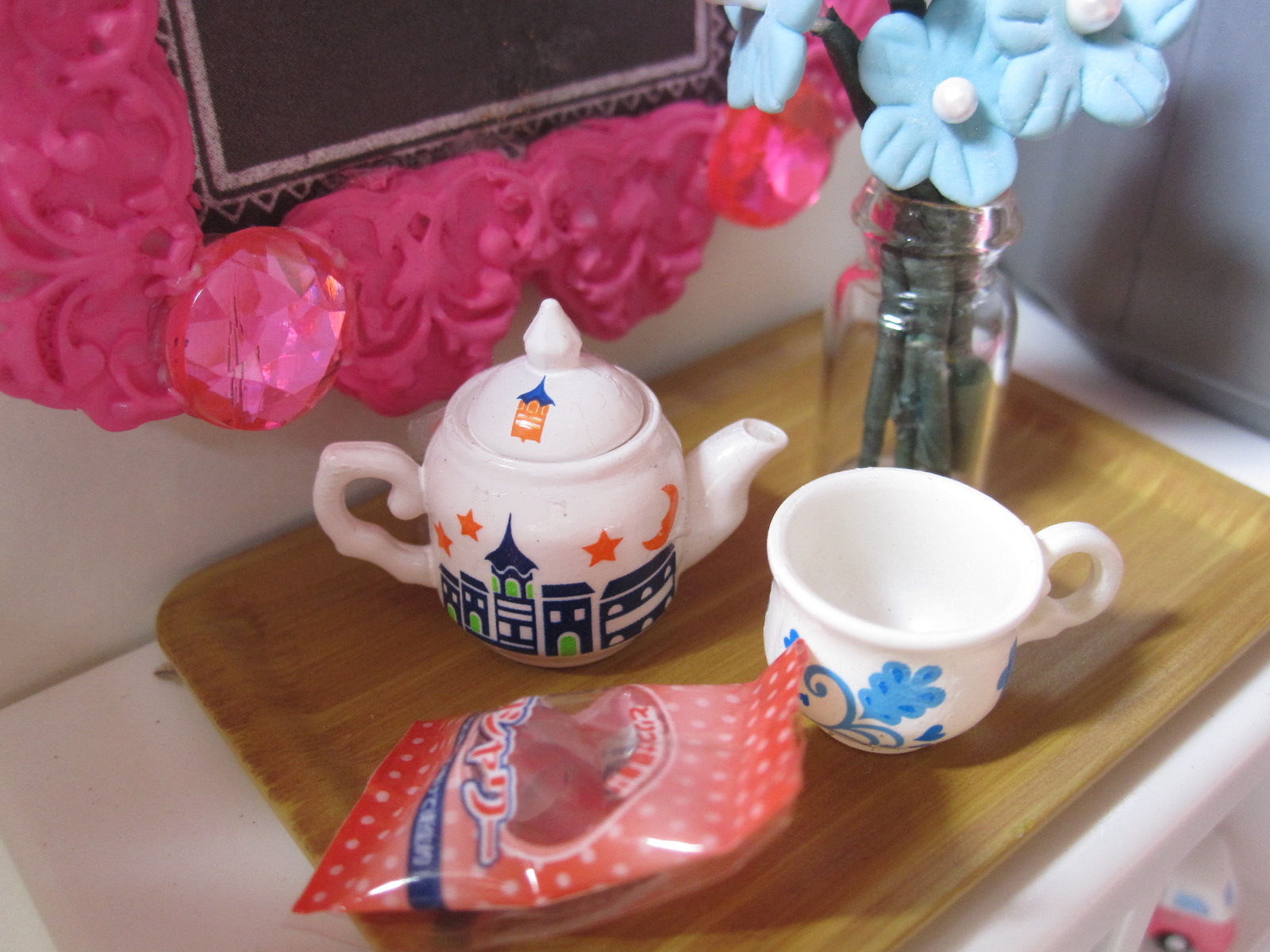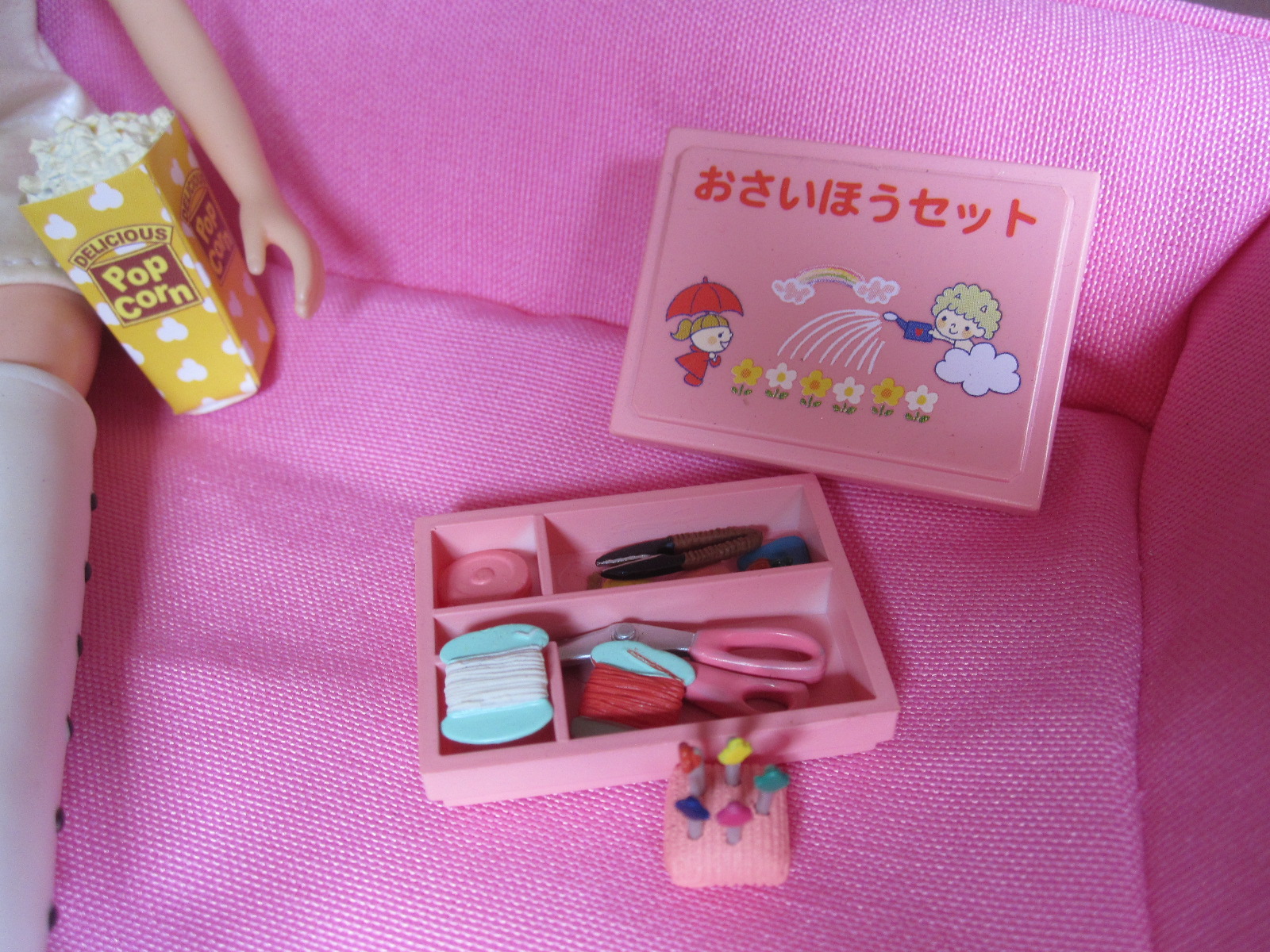 Time for a little stitch!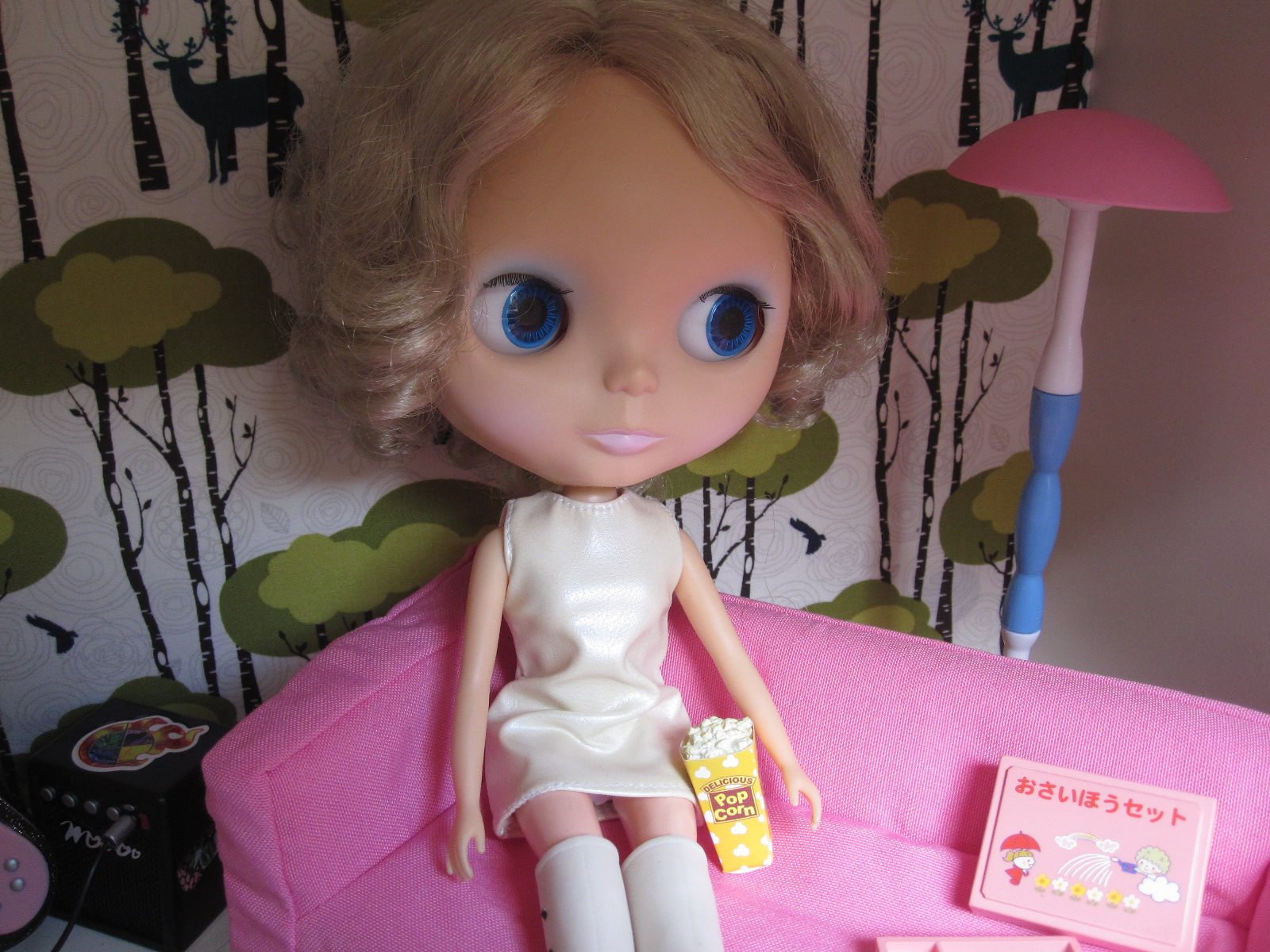 Popcorn anyone?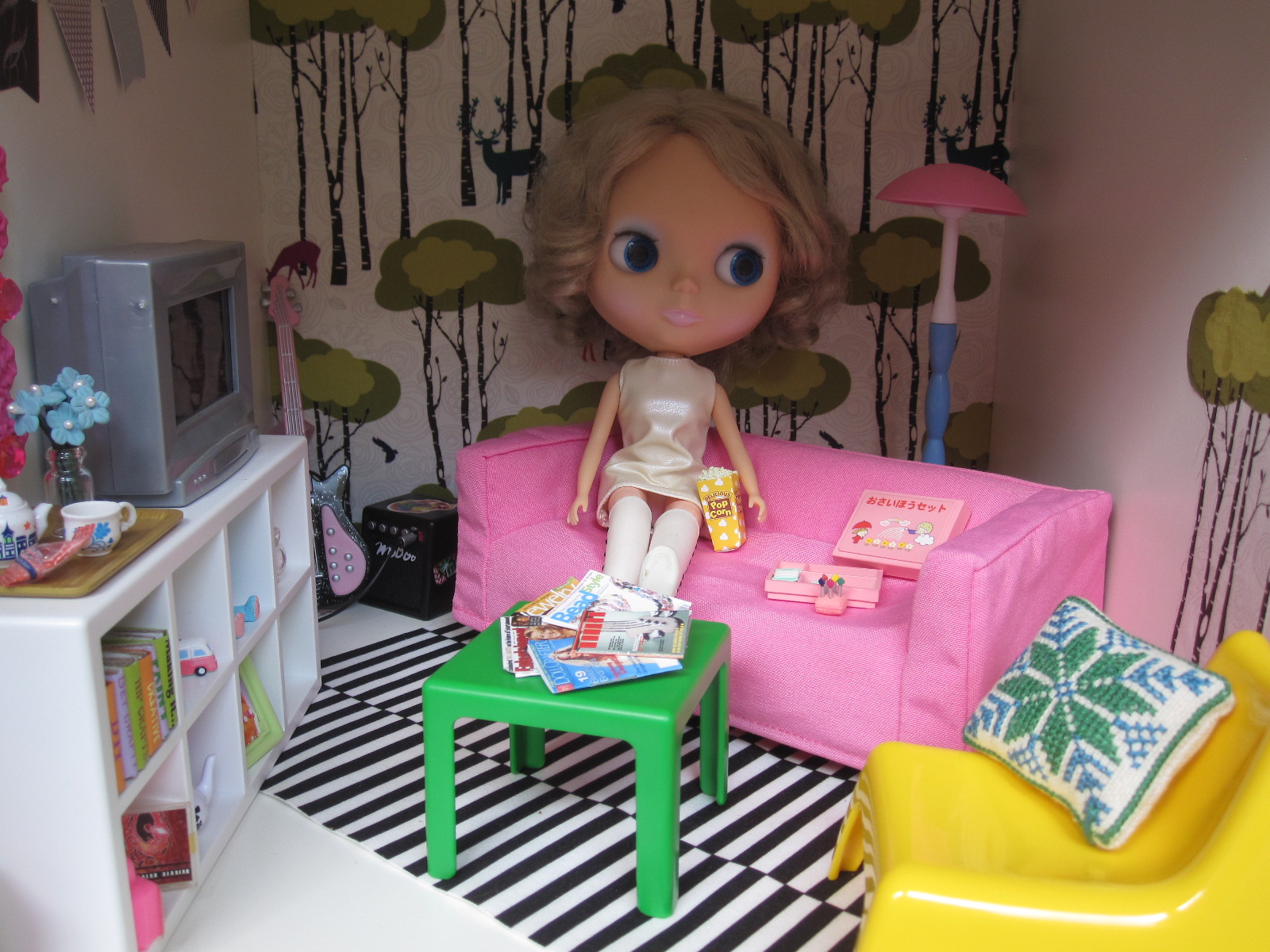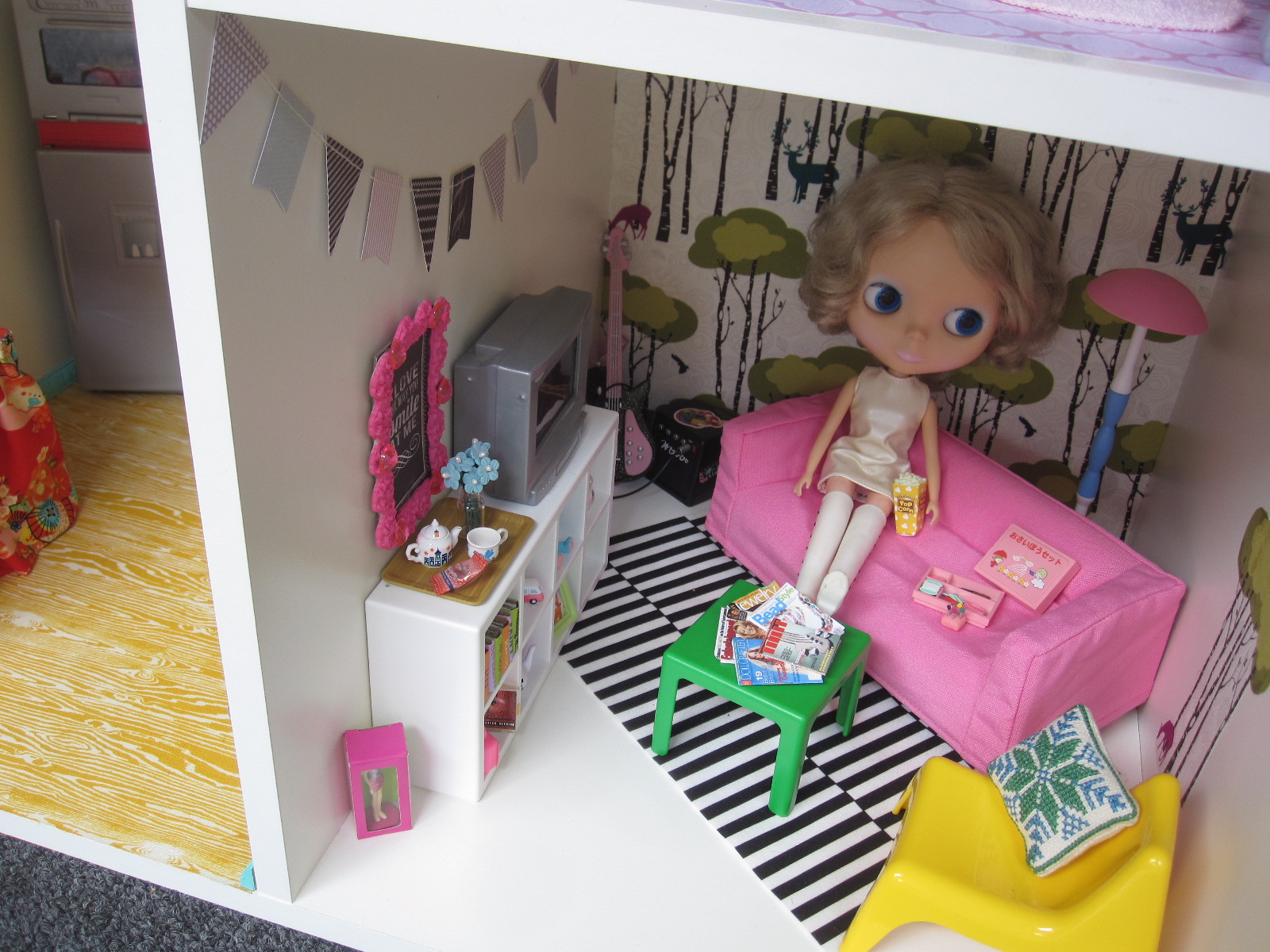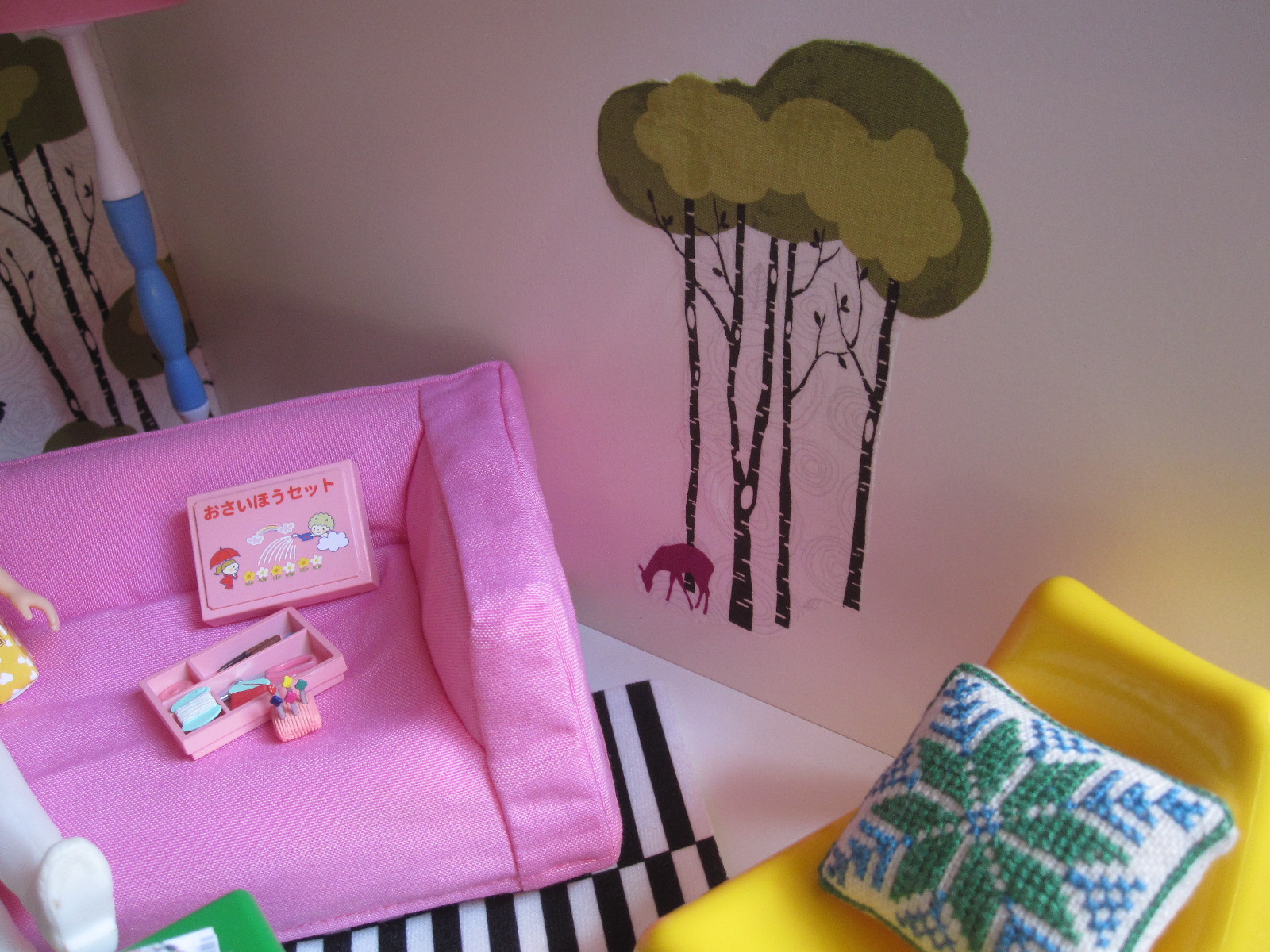 For the wall decal we just used a motif cut from the wall fabric.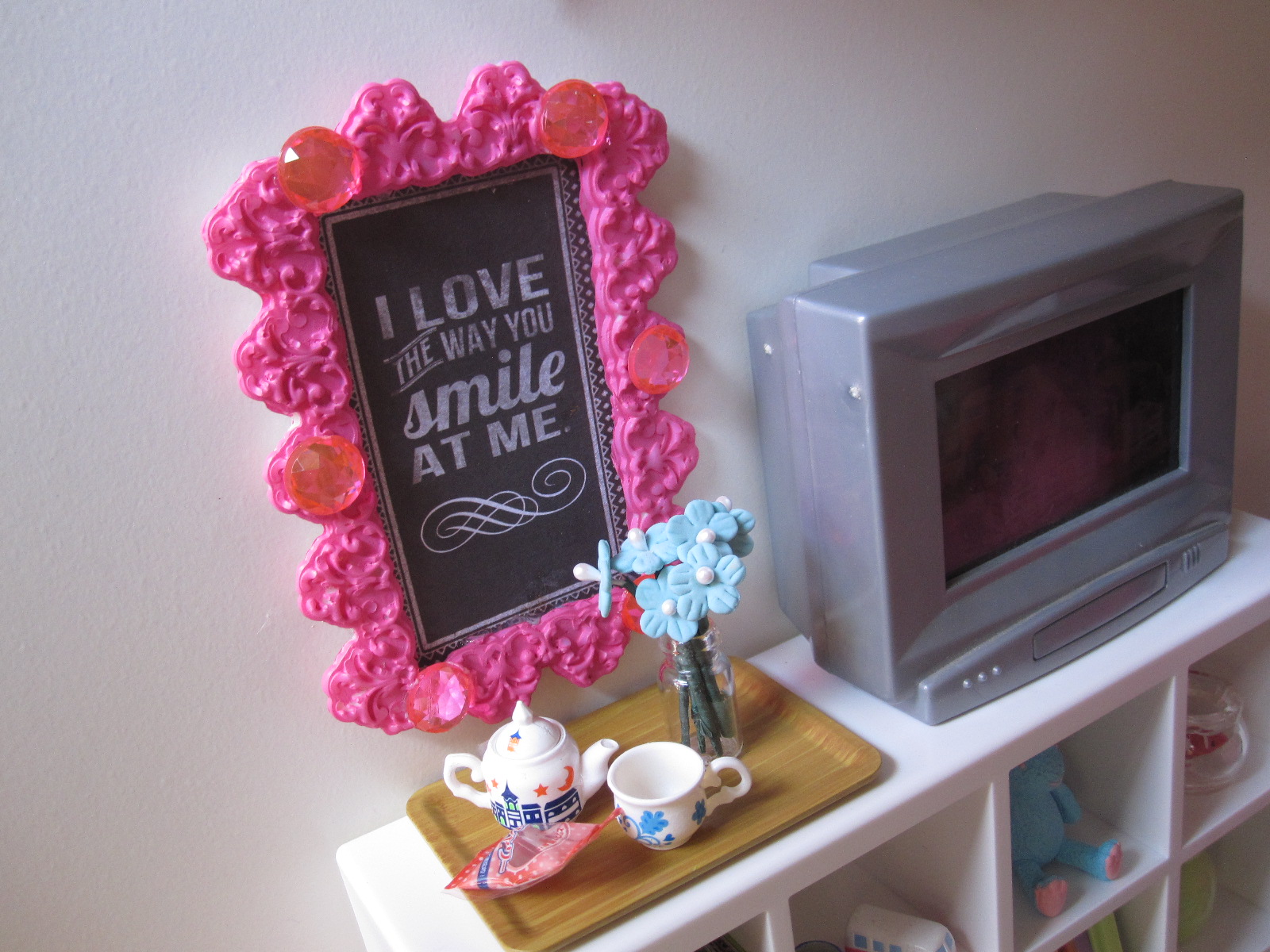 This frame was made with the Ornaments Mod Mold and Hot Pink Paint.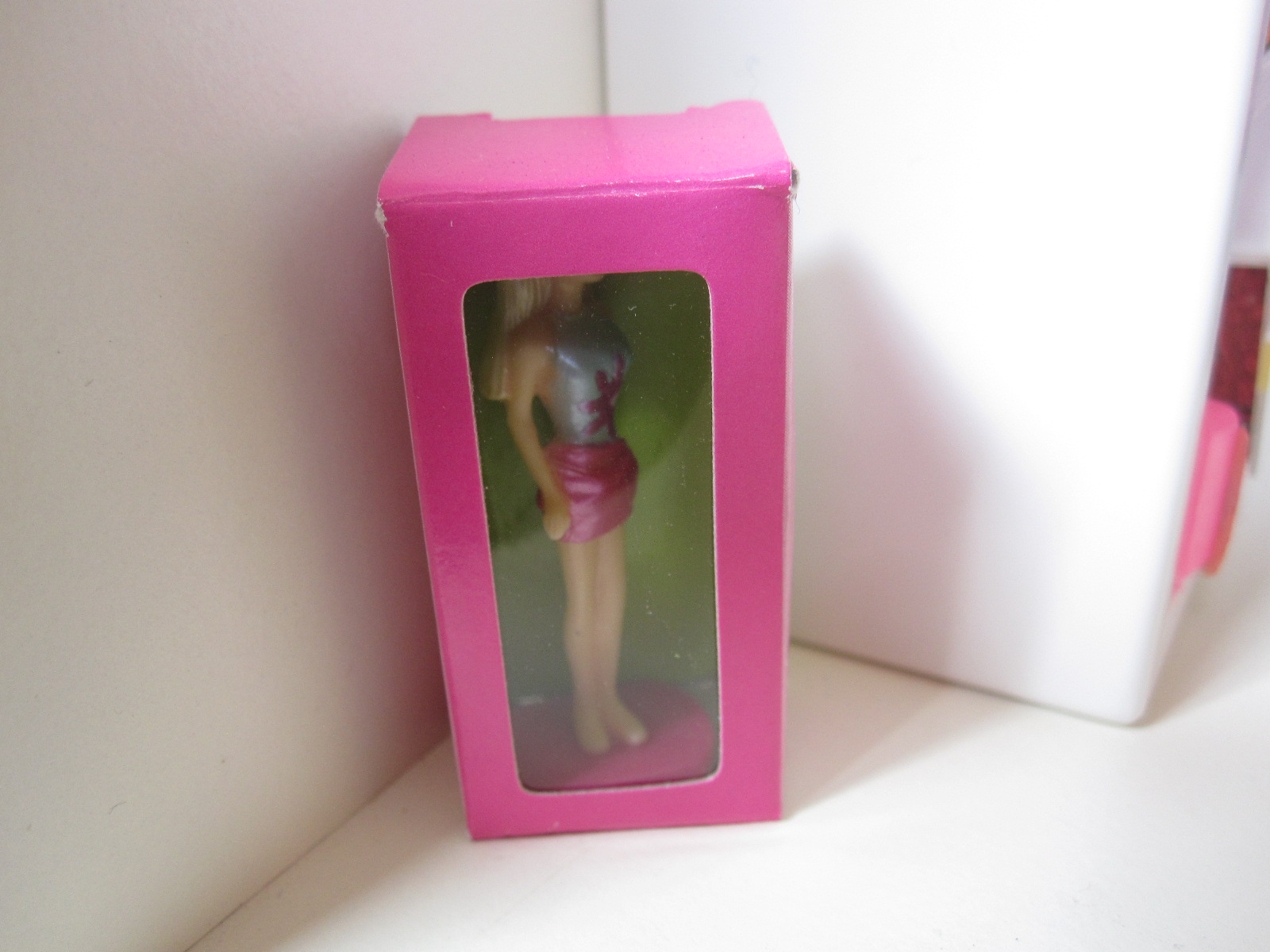 Blythe's Barbie Doll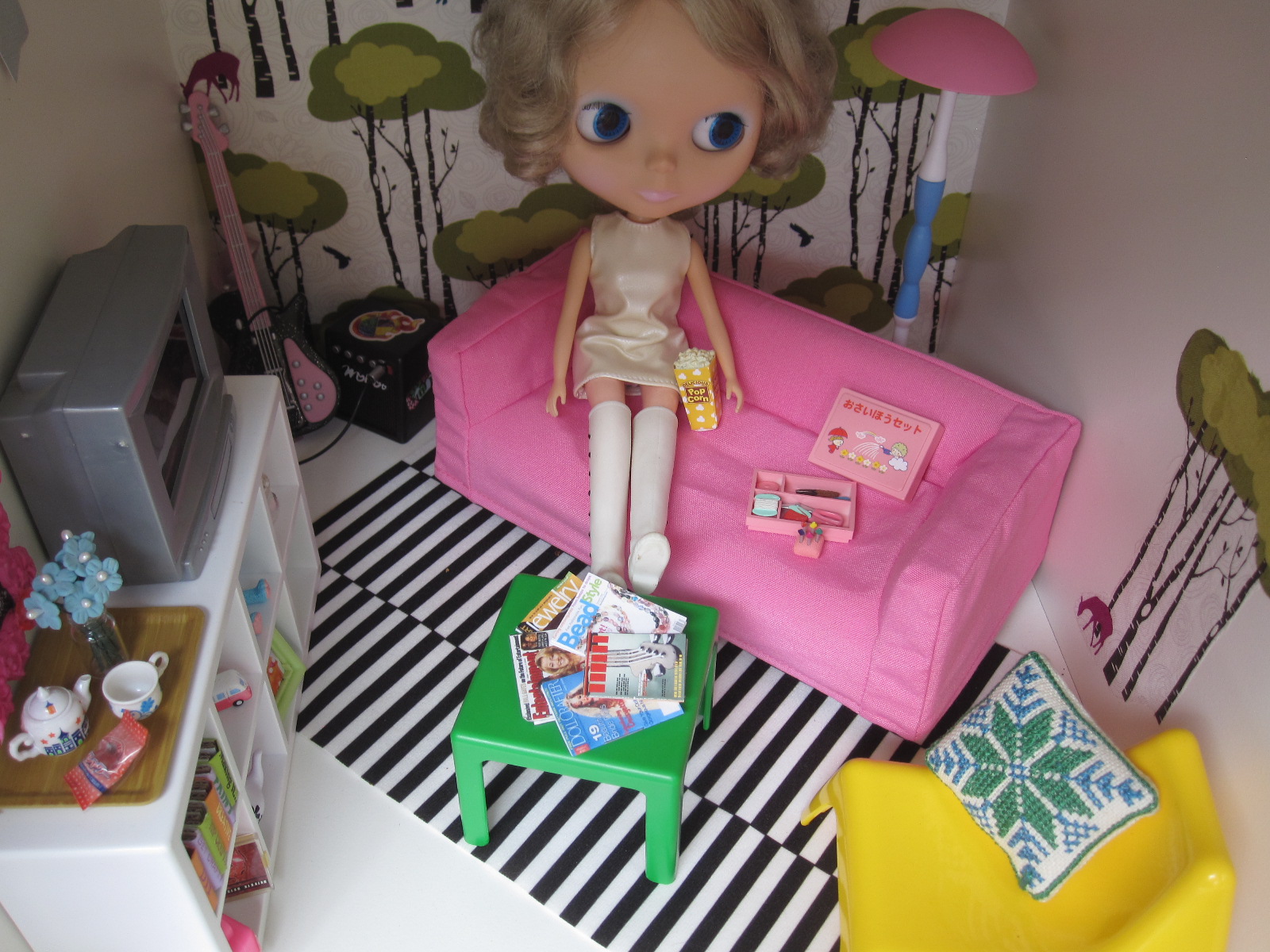 Just hanging out in the living room.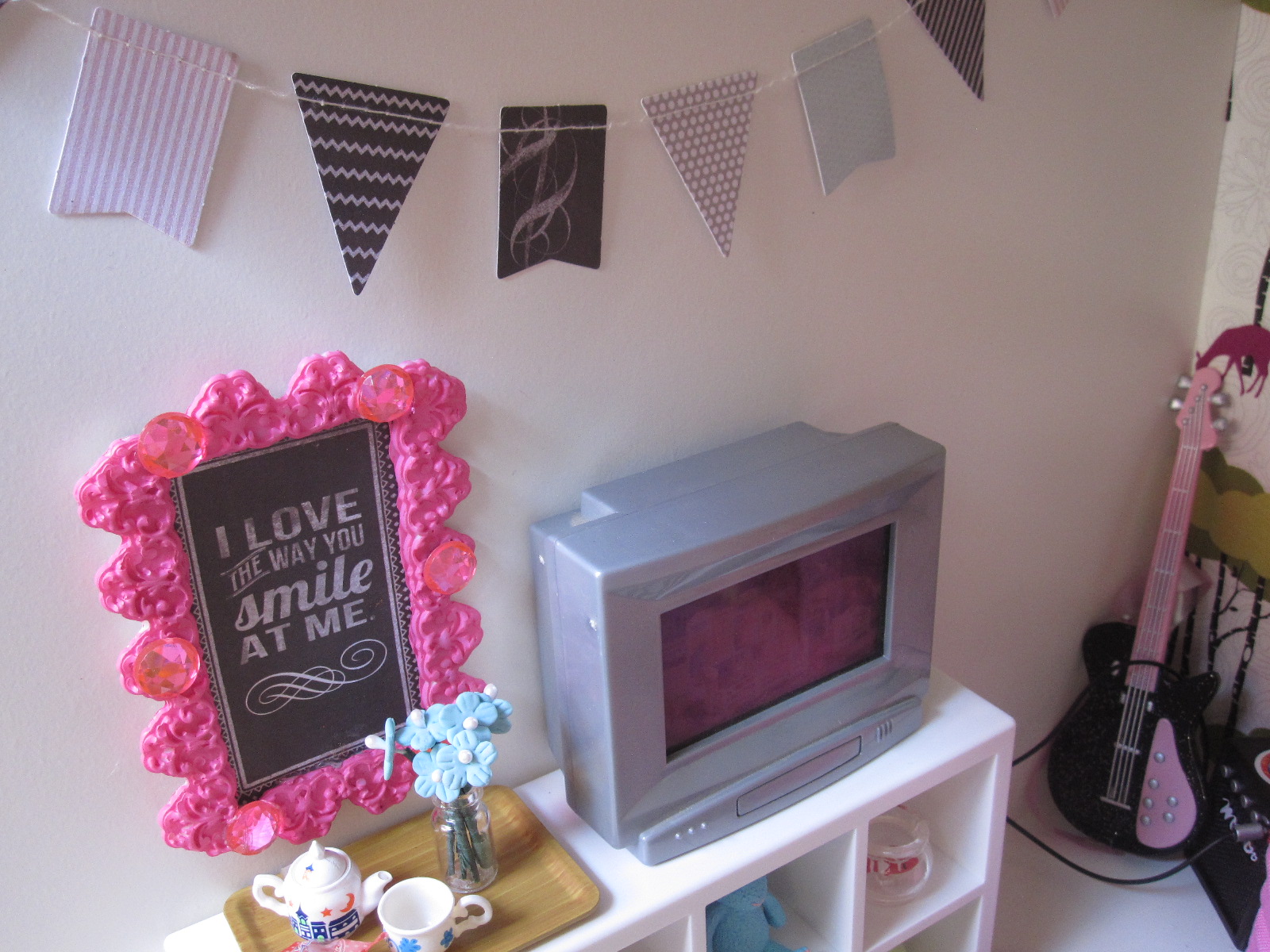 Hollywood Blythe's Kitchen and Craft Space
Sewing and craft area.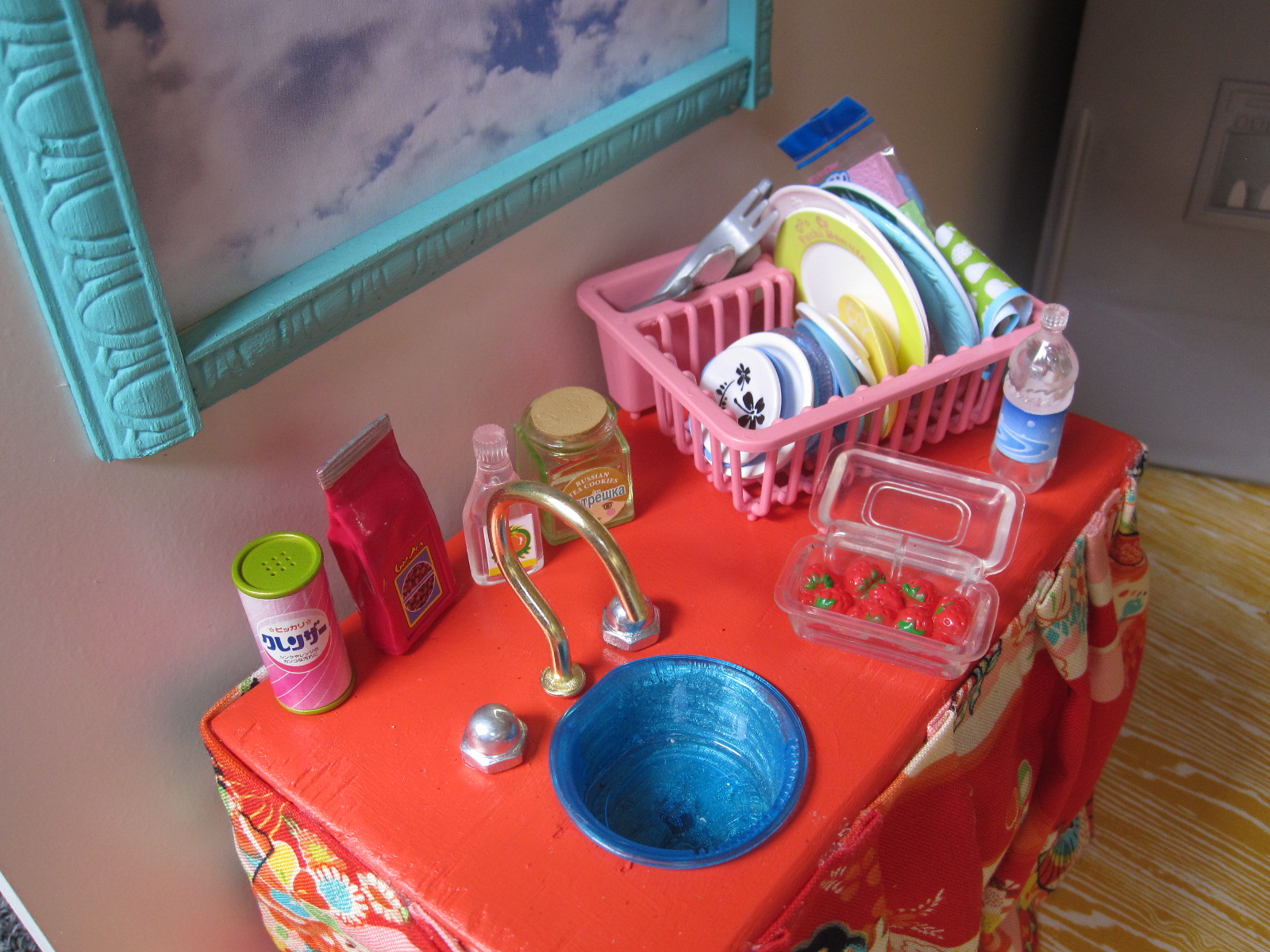 A handmade sink for doing a few dishes. I'll post the tutorial soon.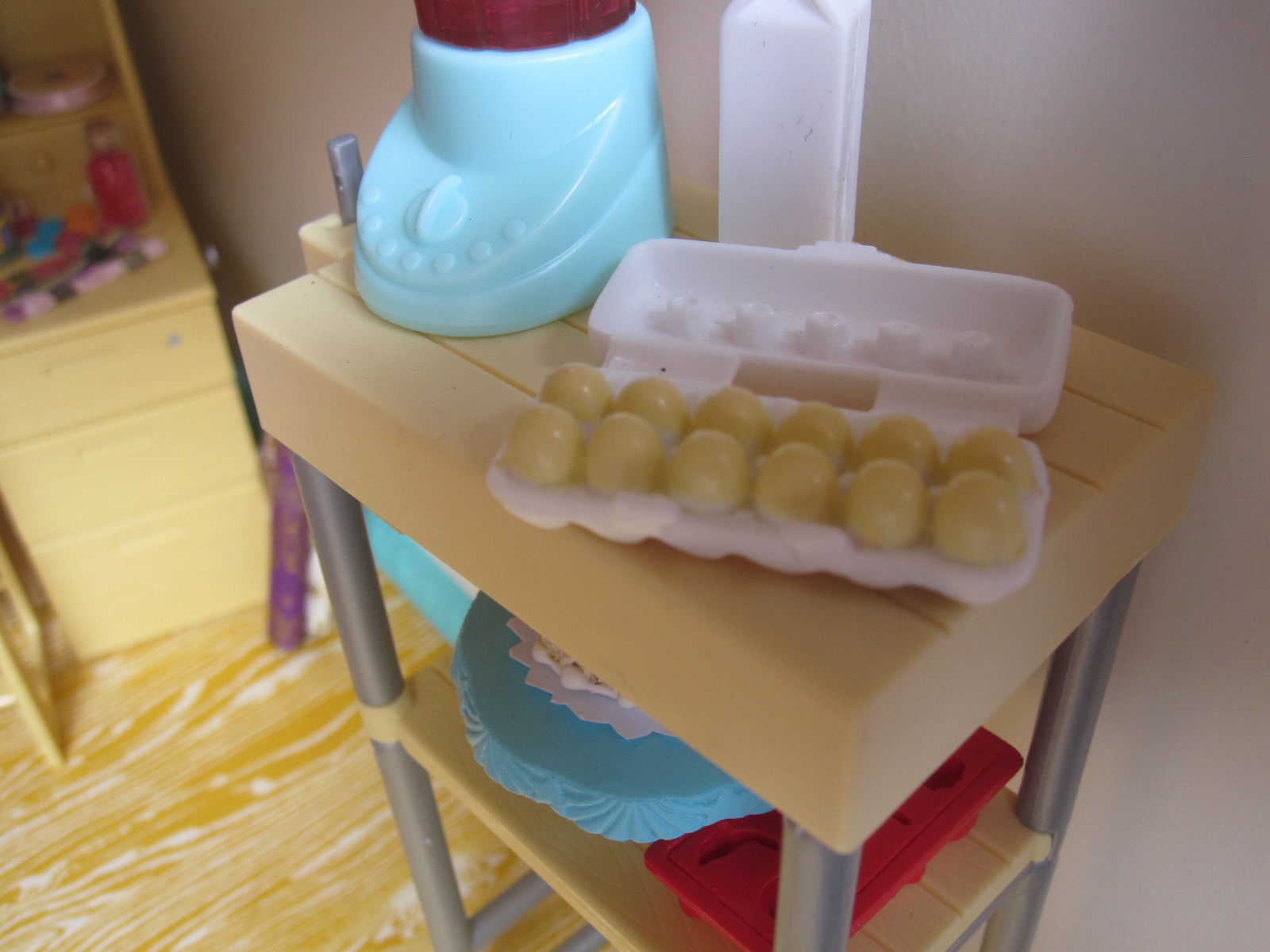 Blythe needs a few eggs for cake making!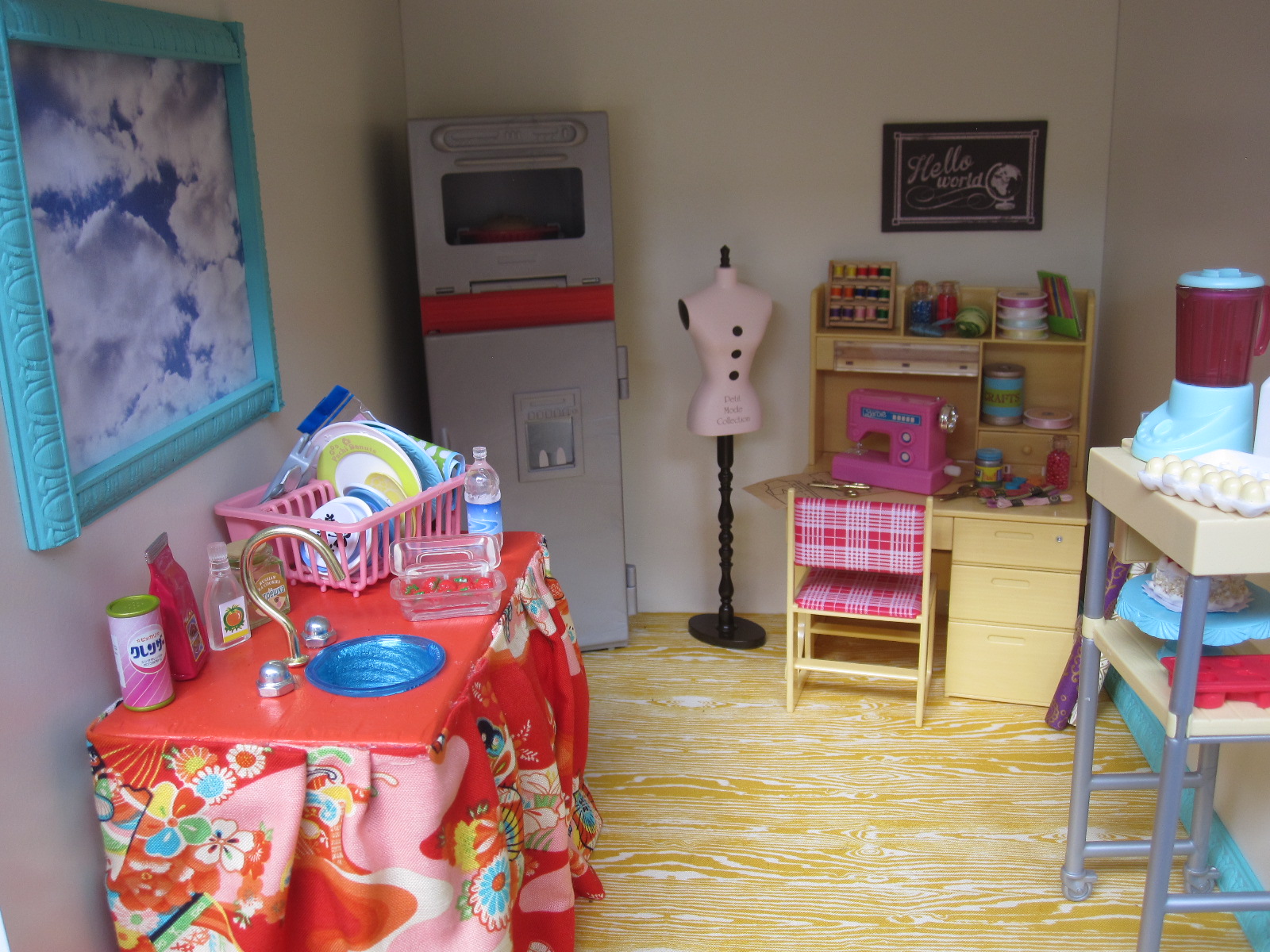 The little window was made with wood trim and cloud scrapbook paper.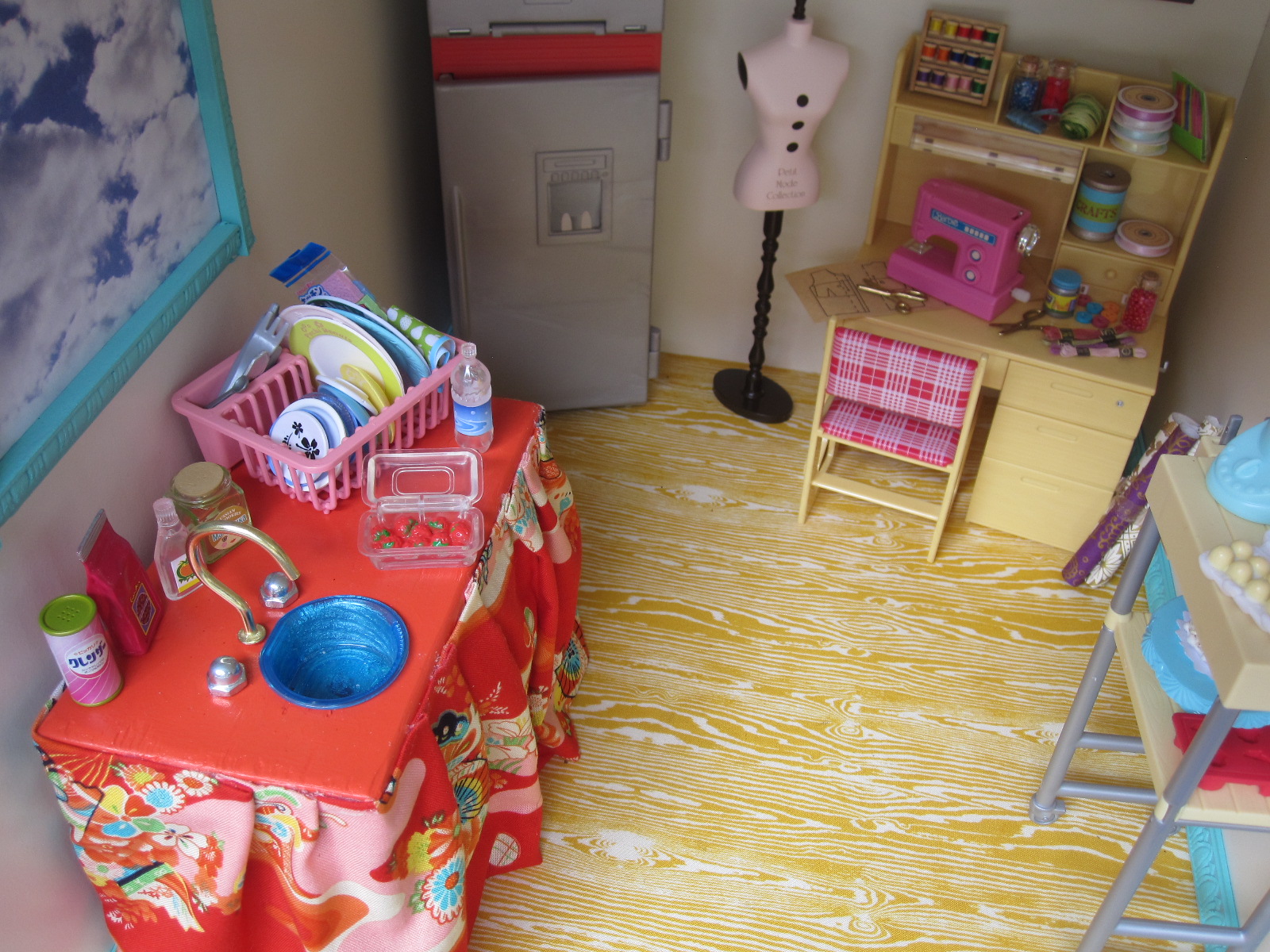 Don't you love the wood floor! The floor is fabric that was attached with Mod Podge.
Hollywood Blythe's Bedroom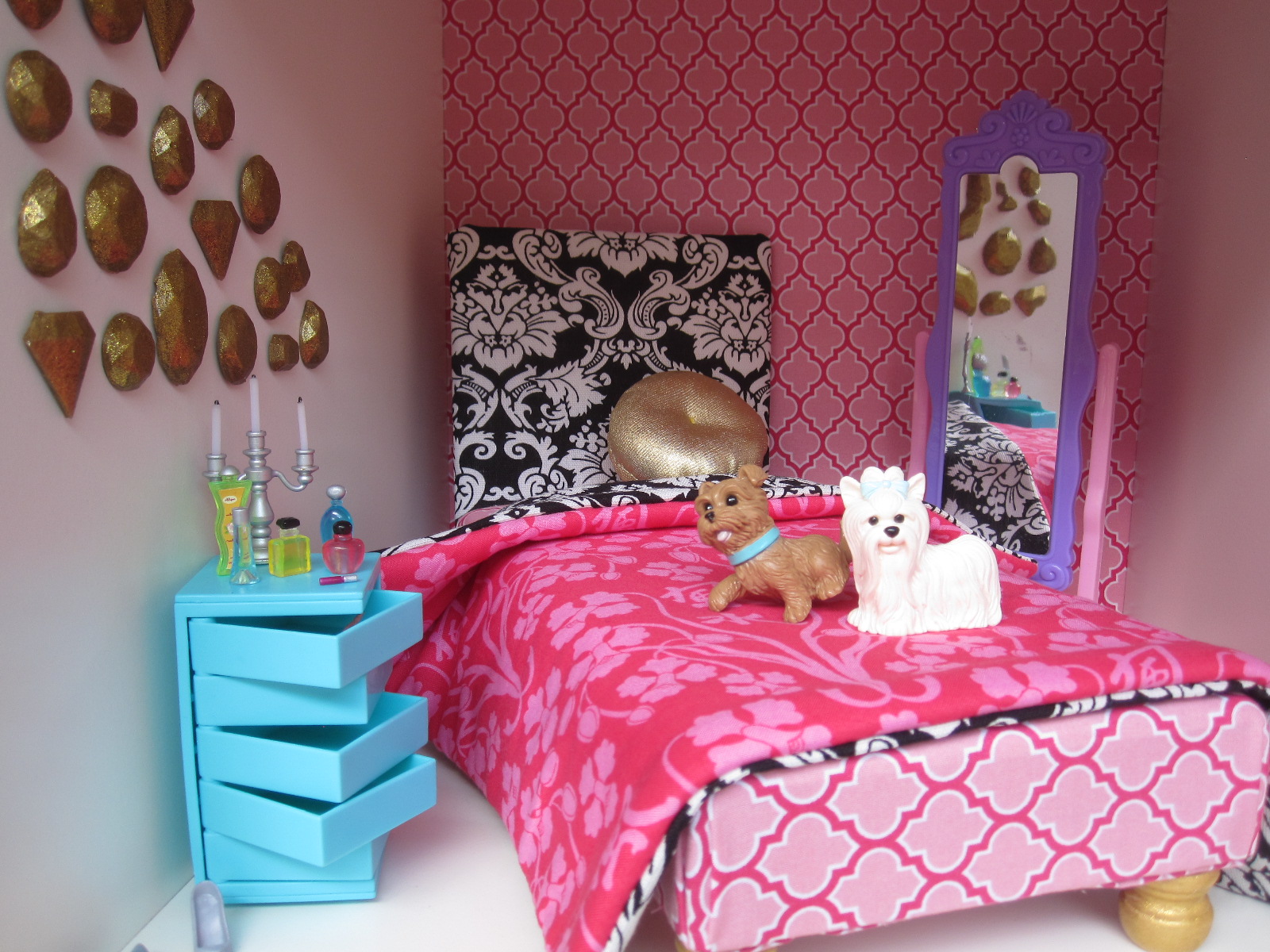 This bedroom look is complete with a princess bed and gem wall mural. The bed I handmade and I'll have a tutorial for the bed very soon. The gems on the walls are from our Gems Mod Mold.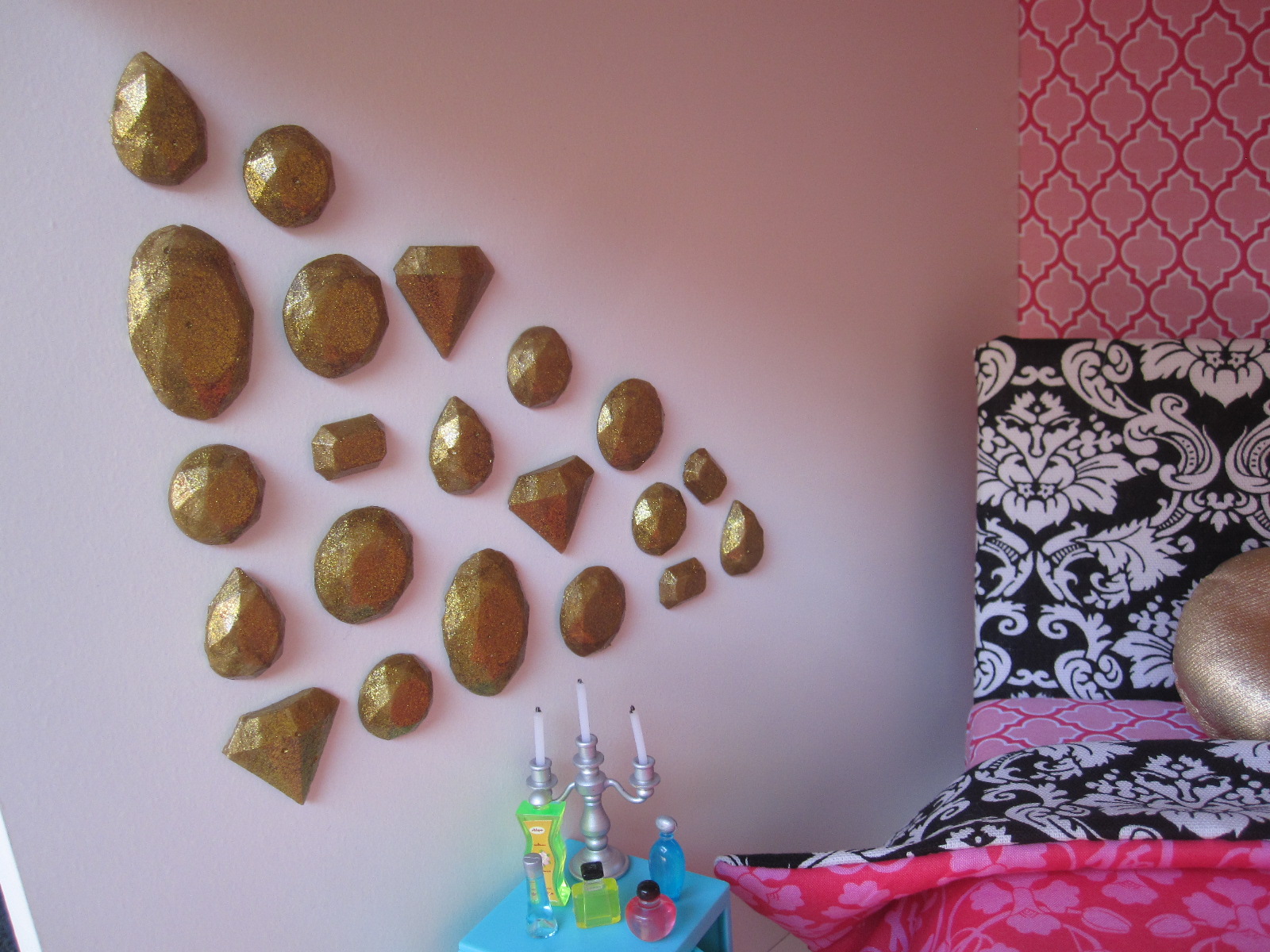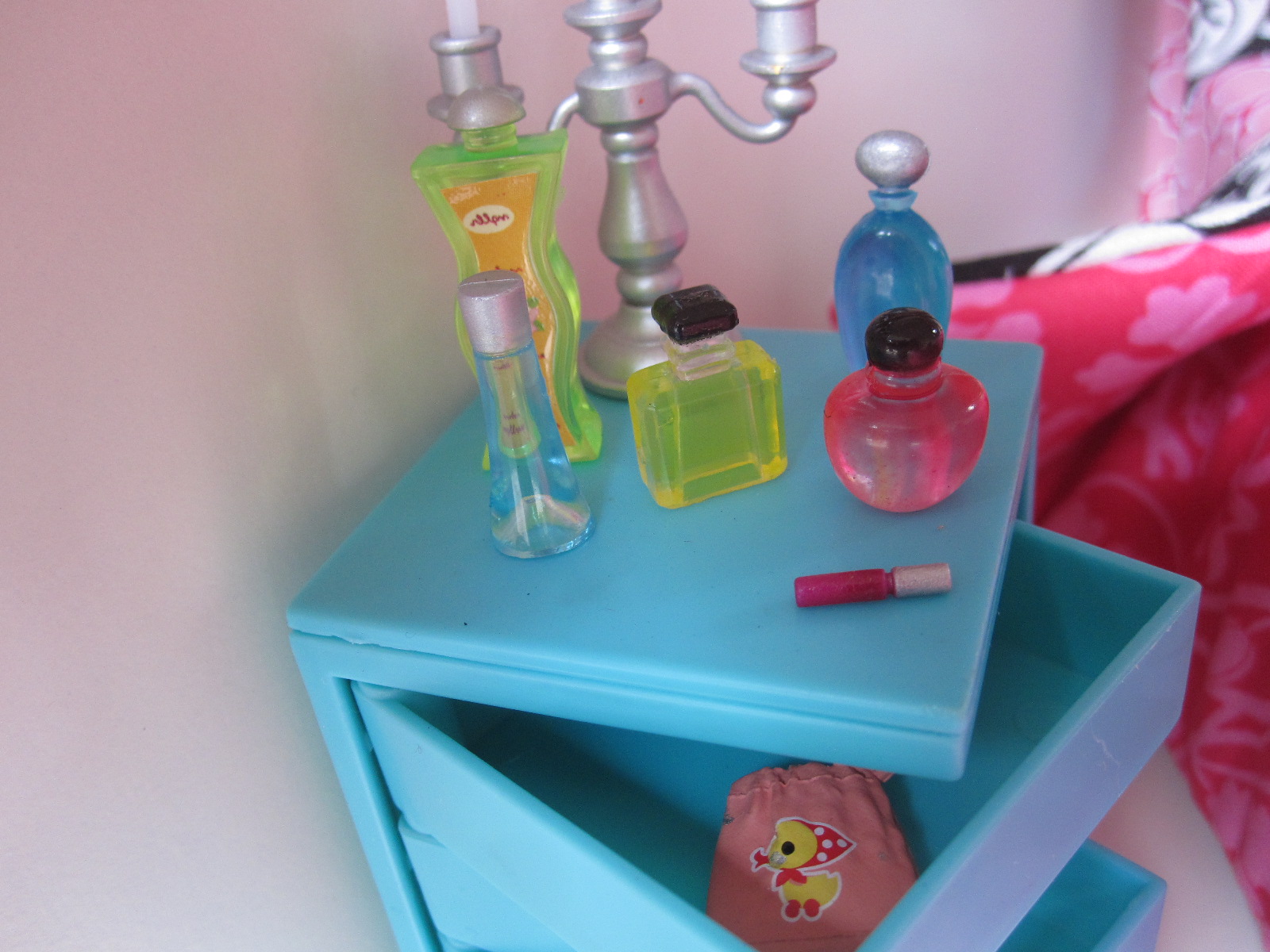 You never know when you might need a spritz!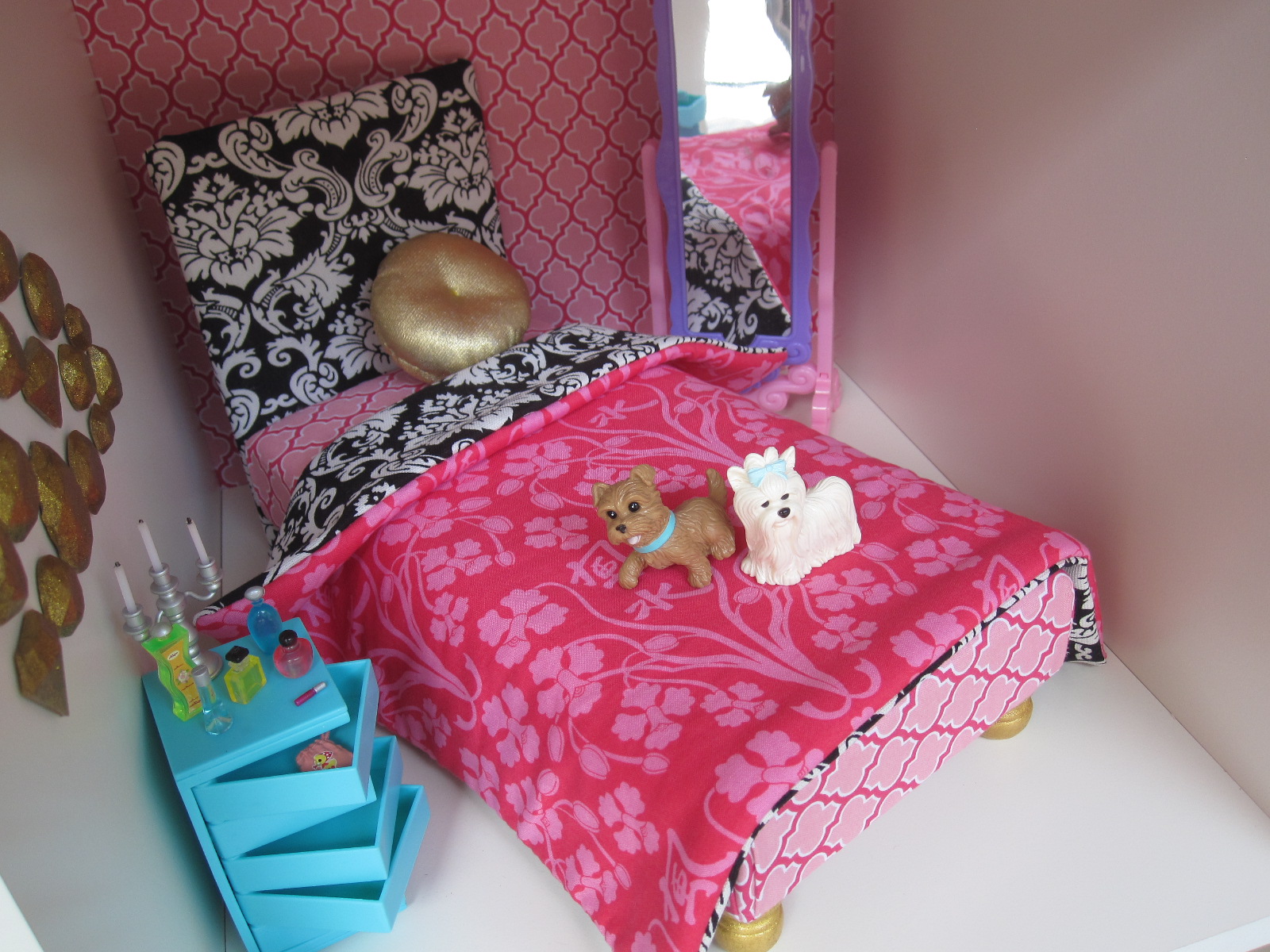 Overhead peek at the pups.
Hollywood Blythe's Bathroom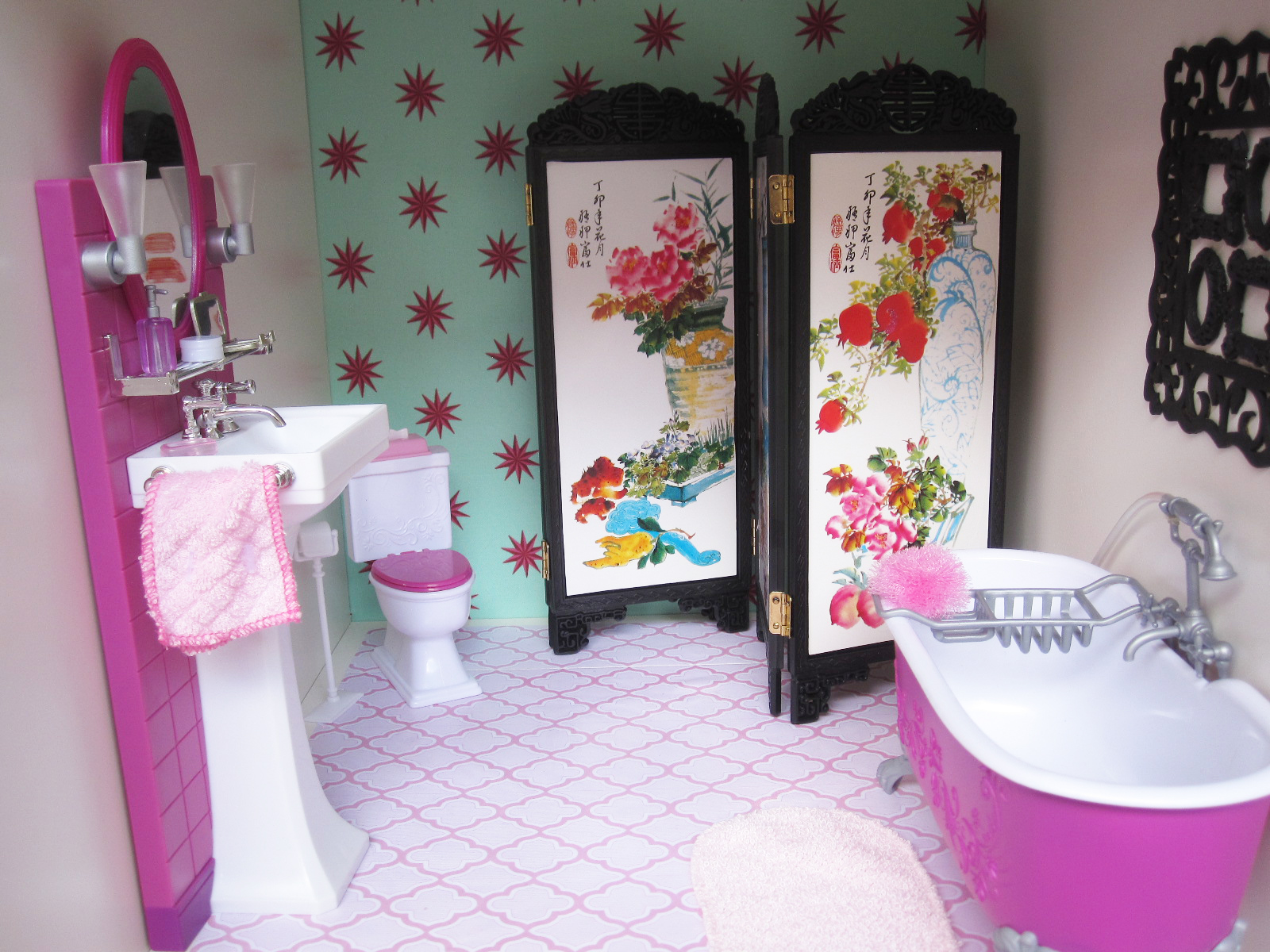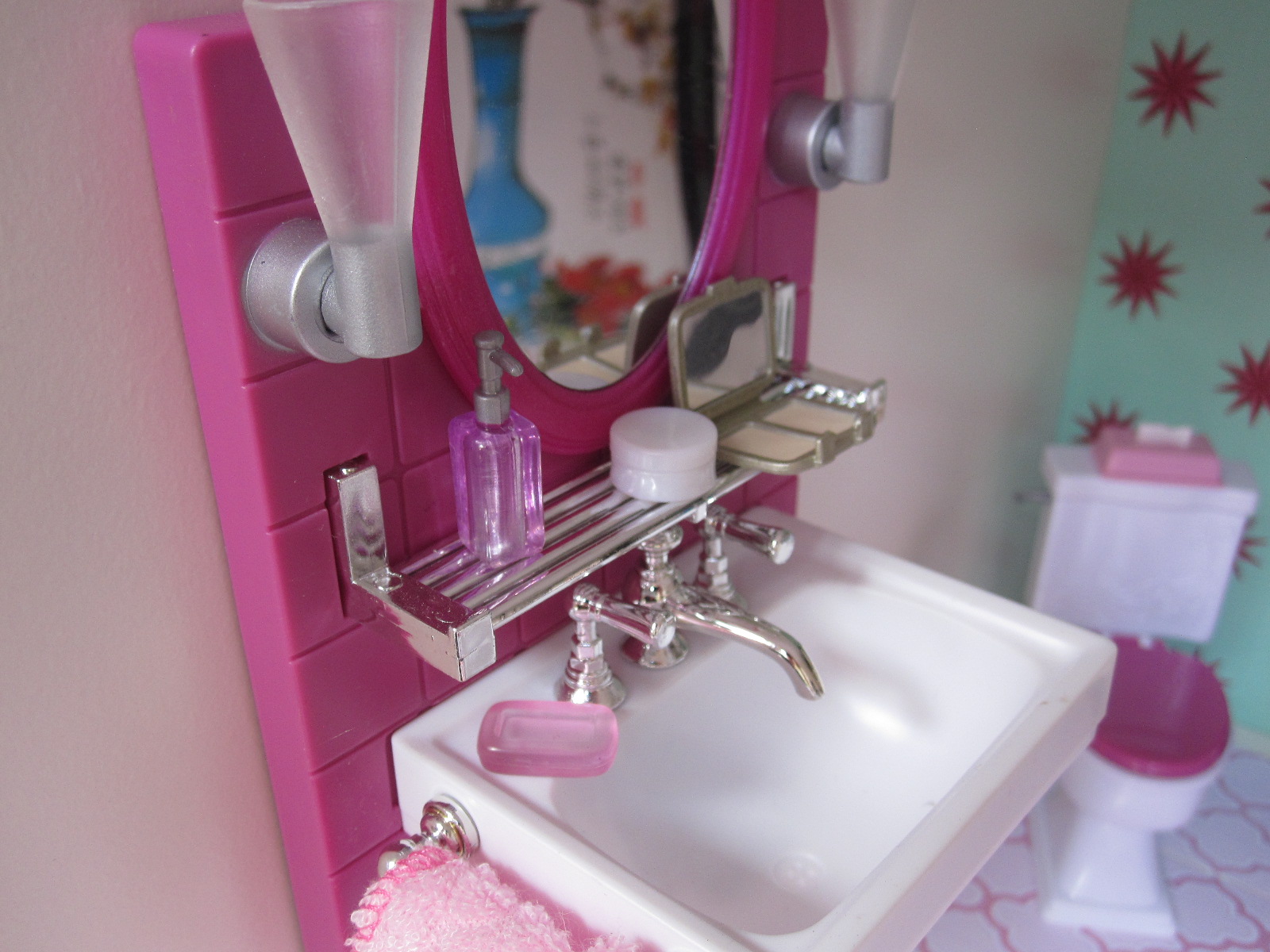 Time to powder your little nose!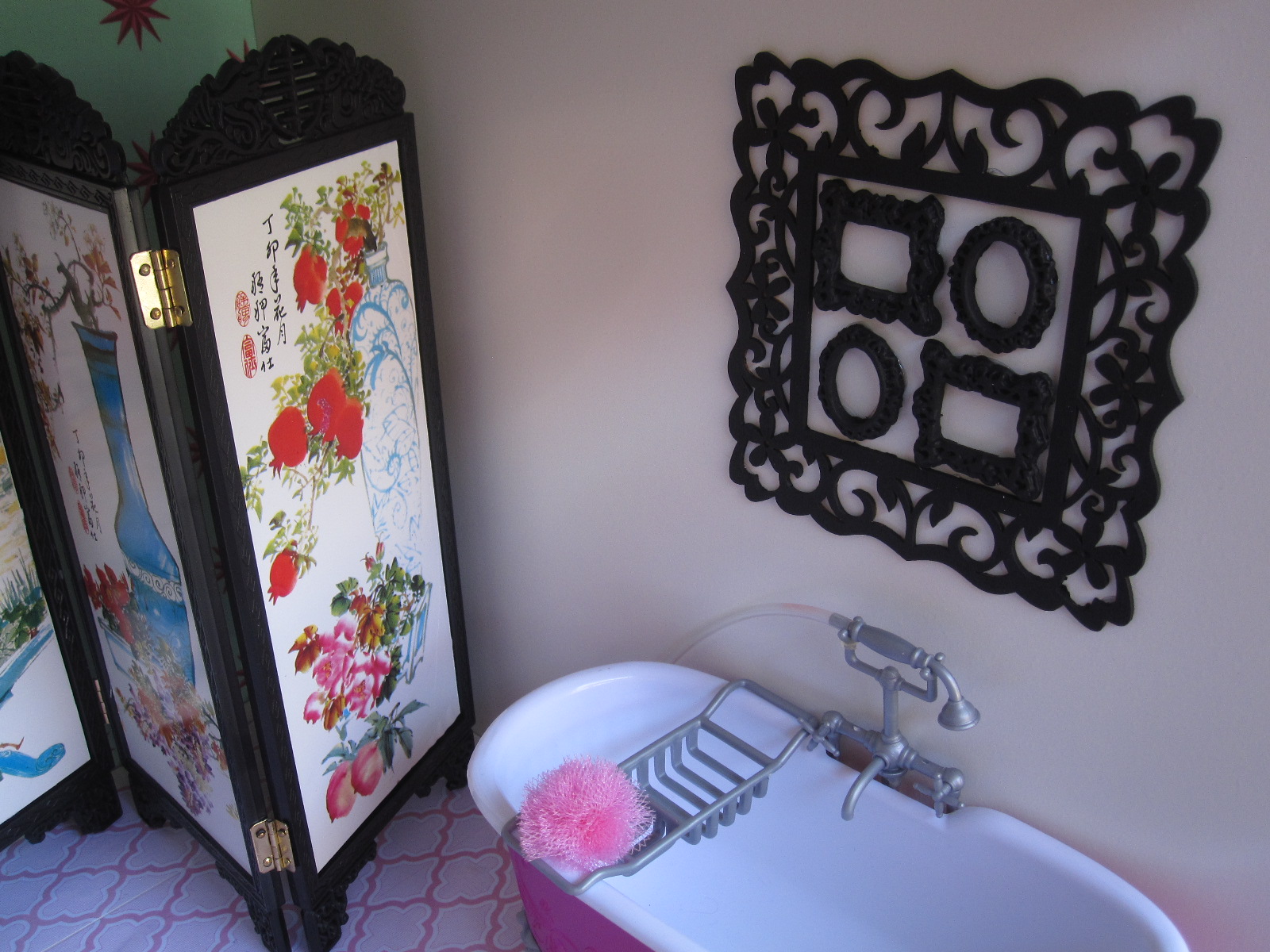 The wall art was made with a small wood frame and the Ornaments Mod Mold.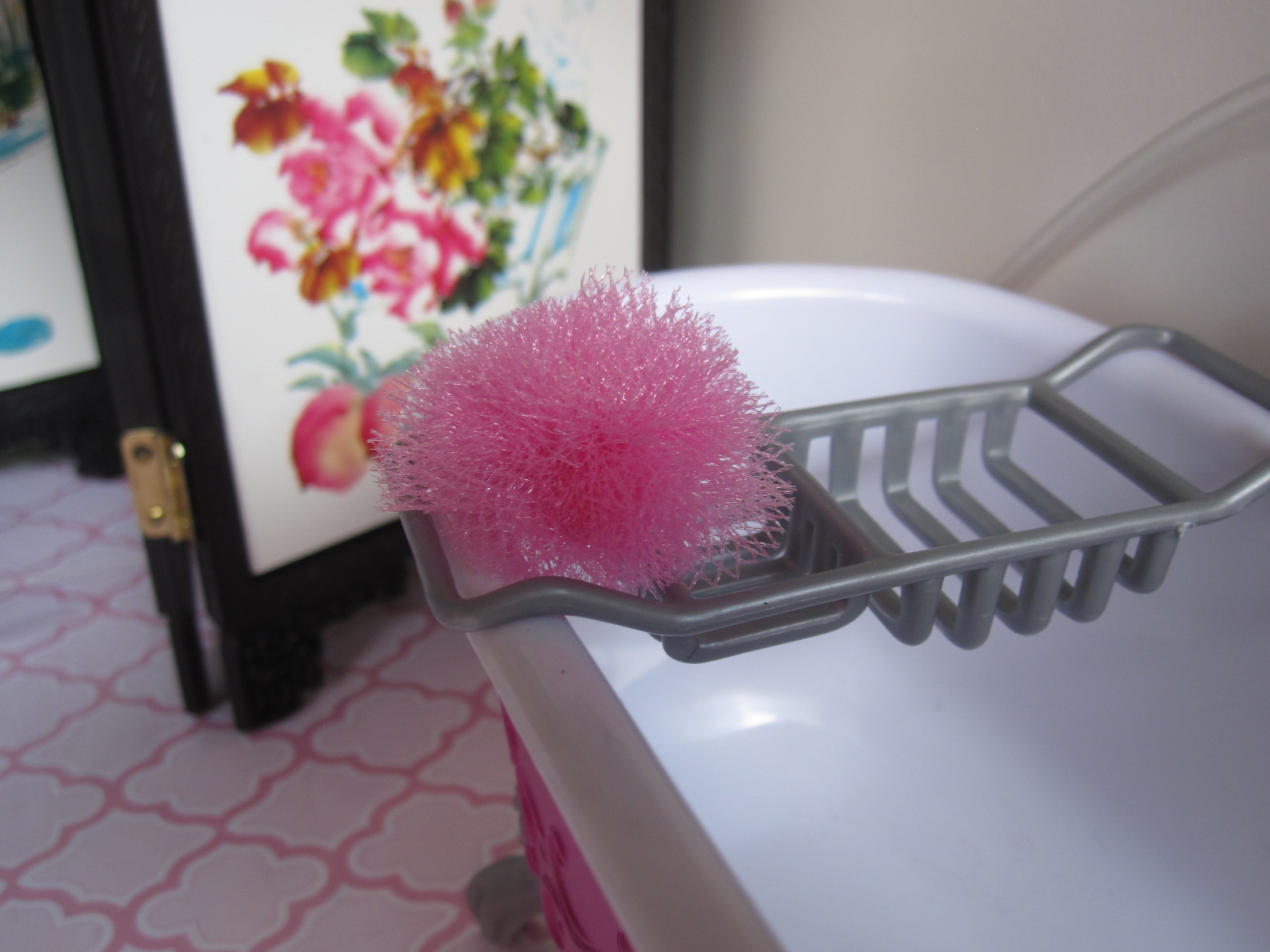 Time for a bath!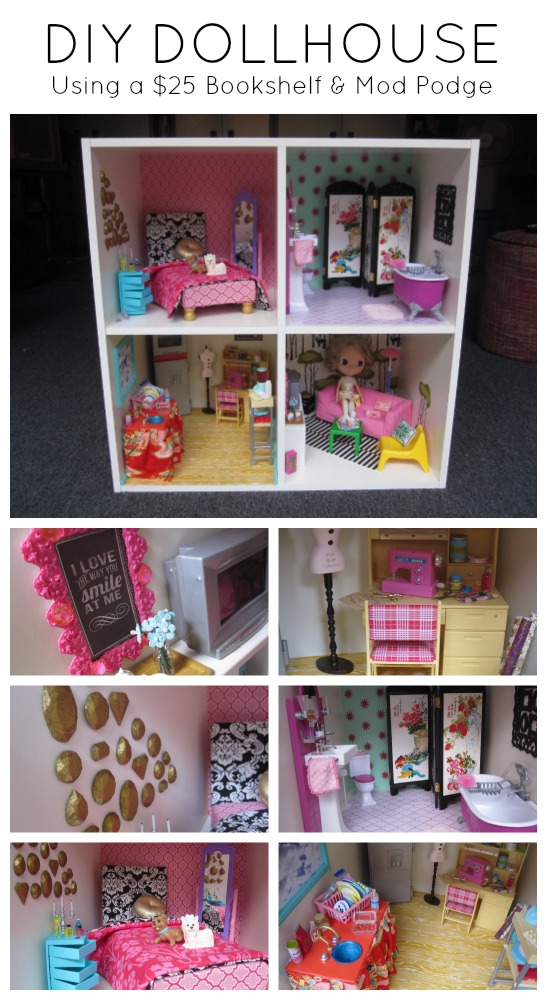 Thanks for having a tour of my Hollywood Blythe's home. If you enjoyed this post please pin and share with other doll lovers.
Watch how we made the house!
xoxoxo
SaveSave
SaveSave
SaveSave
SaveSave
SaveSave
SaveSave
SaveSave
SaveSave
SaveSave
SaveSave
(Visited 443 times, 1 visits today)