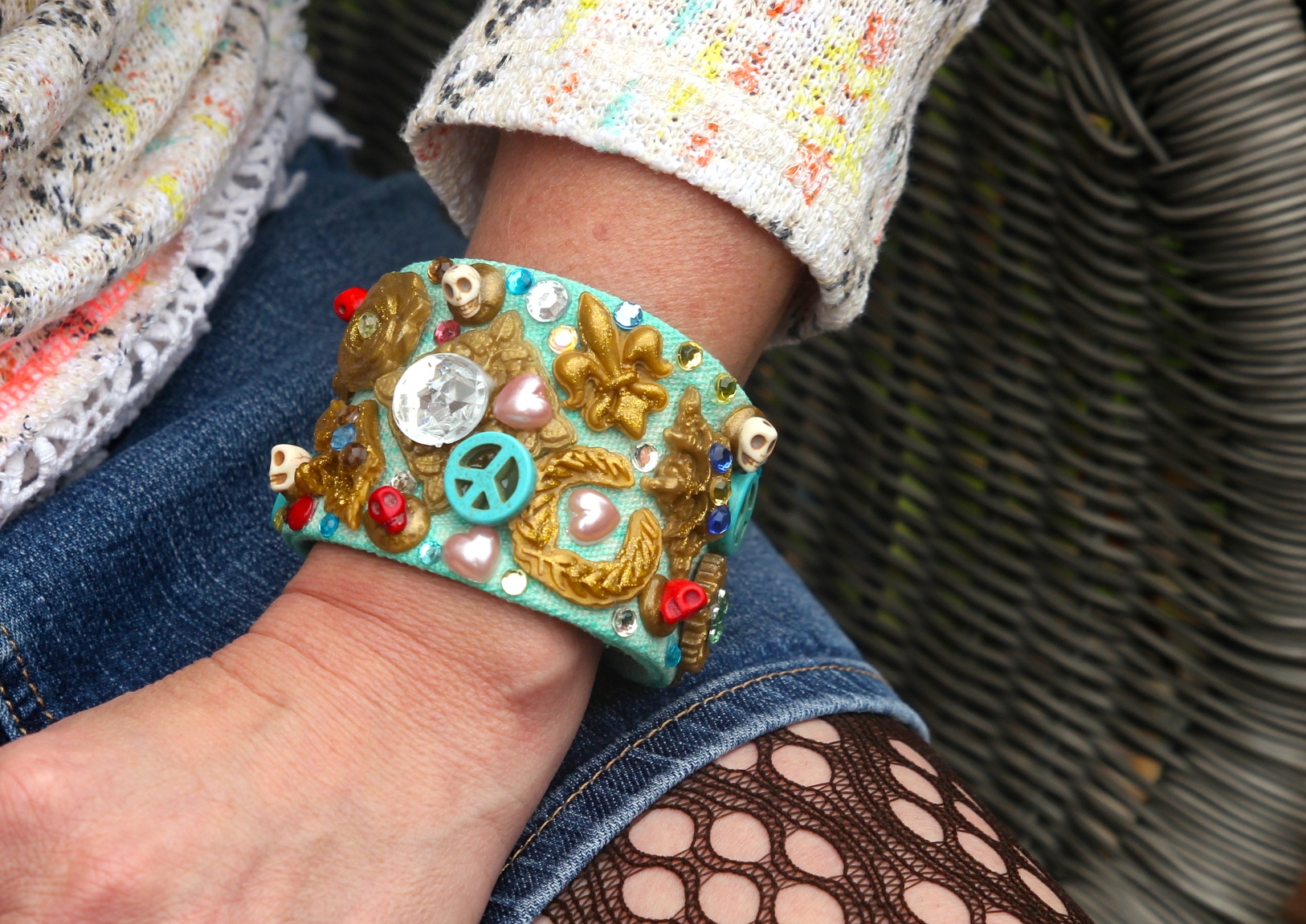 I love adding tons of bits and babbles to cuff bracelets.  Most of these designs are Gold Mod Melts that have been painted with a touch of gold glitter paint.  The skull and peace beads were some extras I had rolling around in by bead bin.  For a full list of materials and steps go to our project page at Plaid.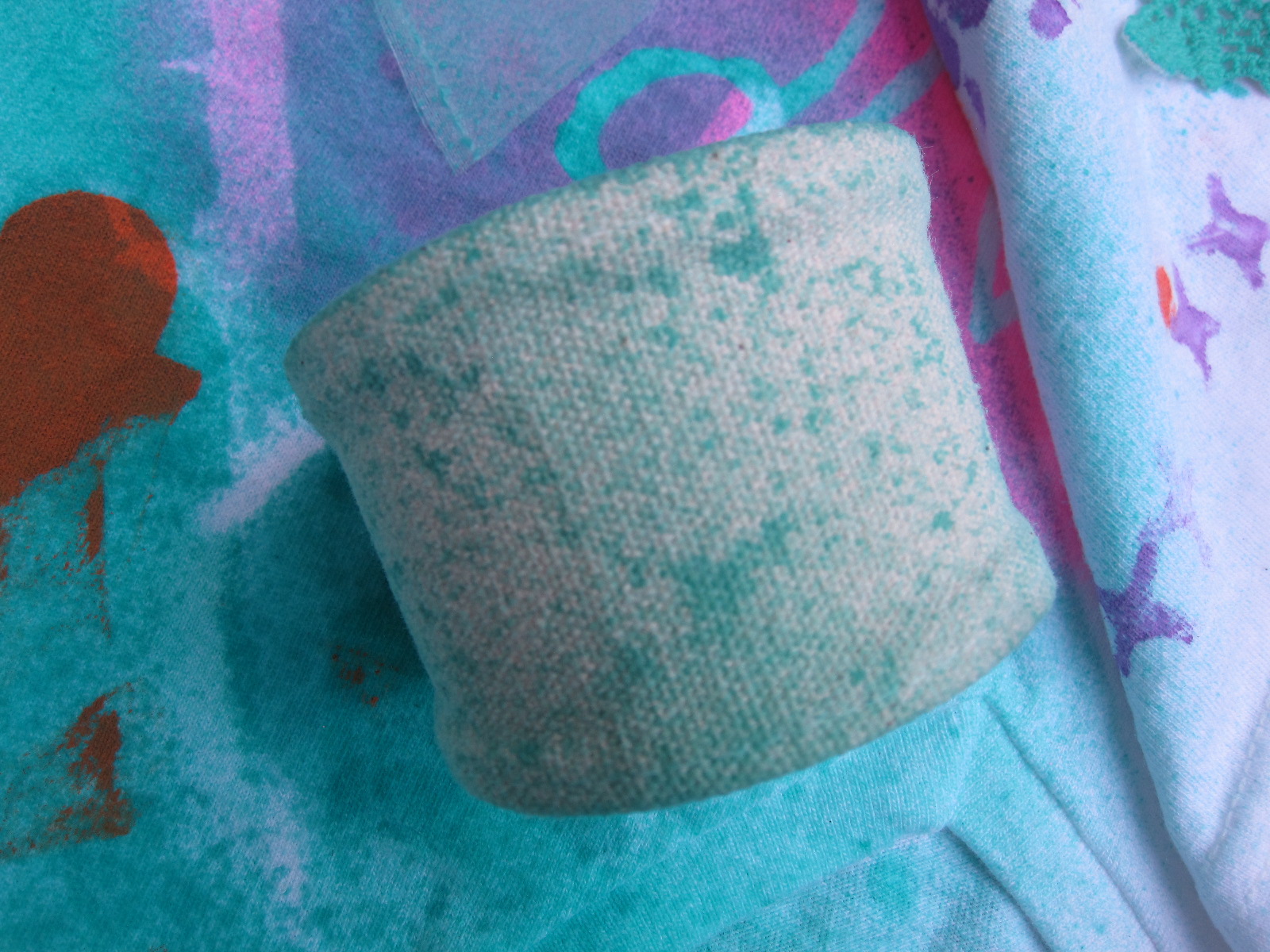 I first painted a plain muslin cuff with a little turquoise paint.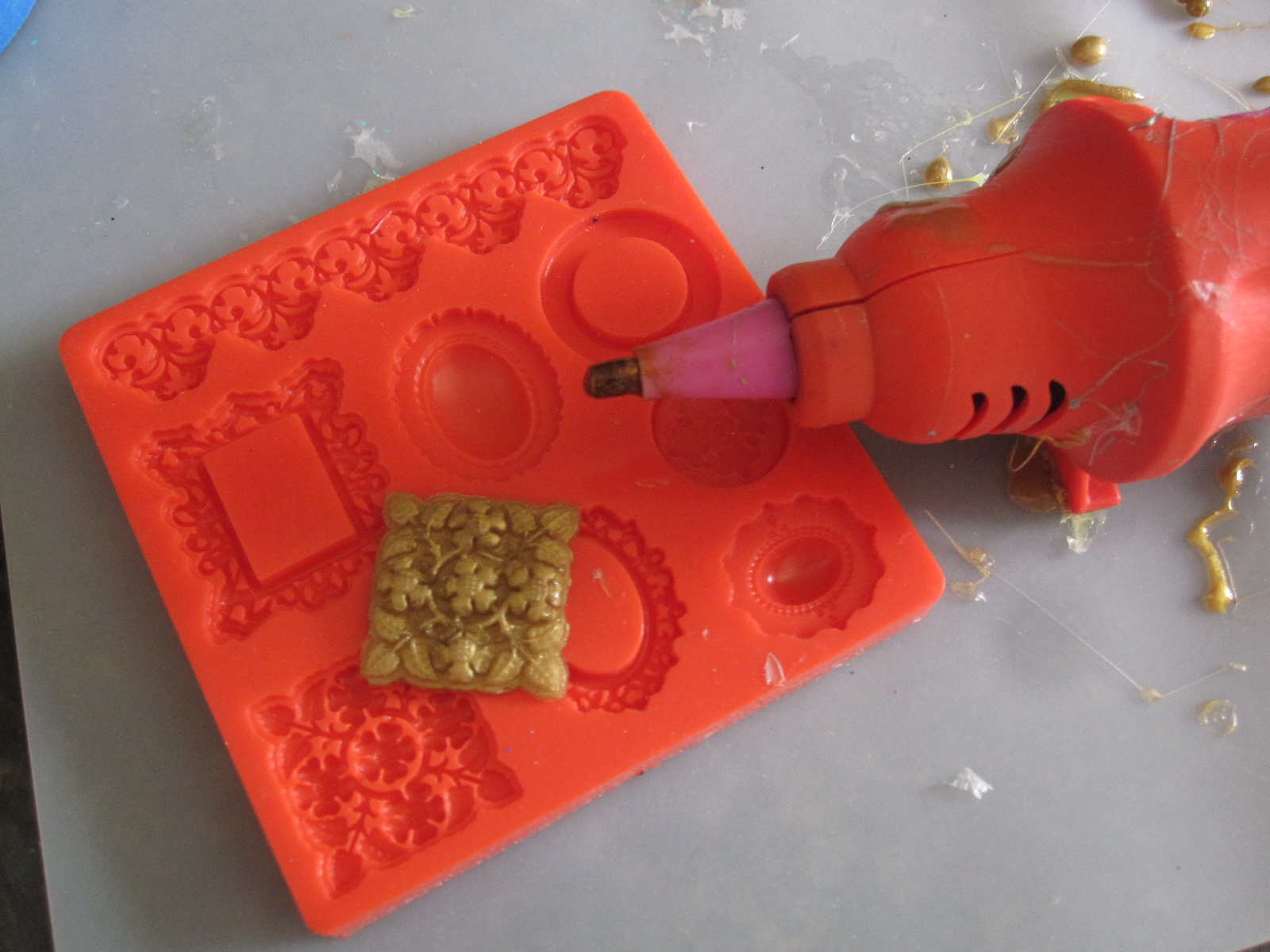 Then I made a Mod Melt embellishment using Gold Melt sticks and the Mod Melter.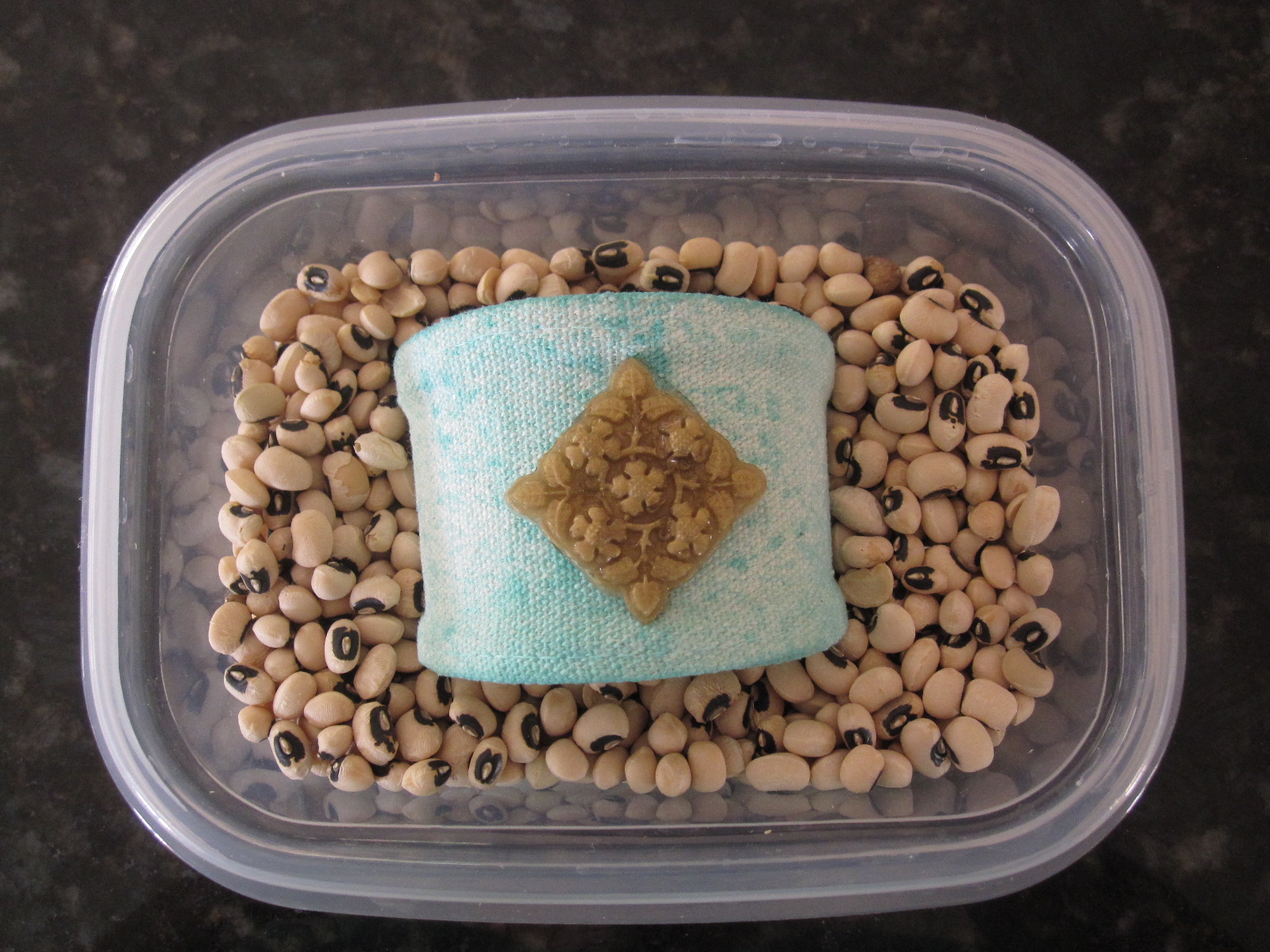 Next, I glued the embellishment to the cuff.  P.S. I like to balance round objects in a dish of dried beads while the item is drying.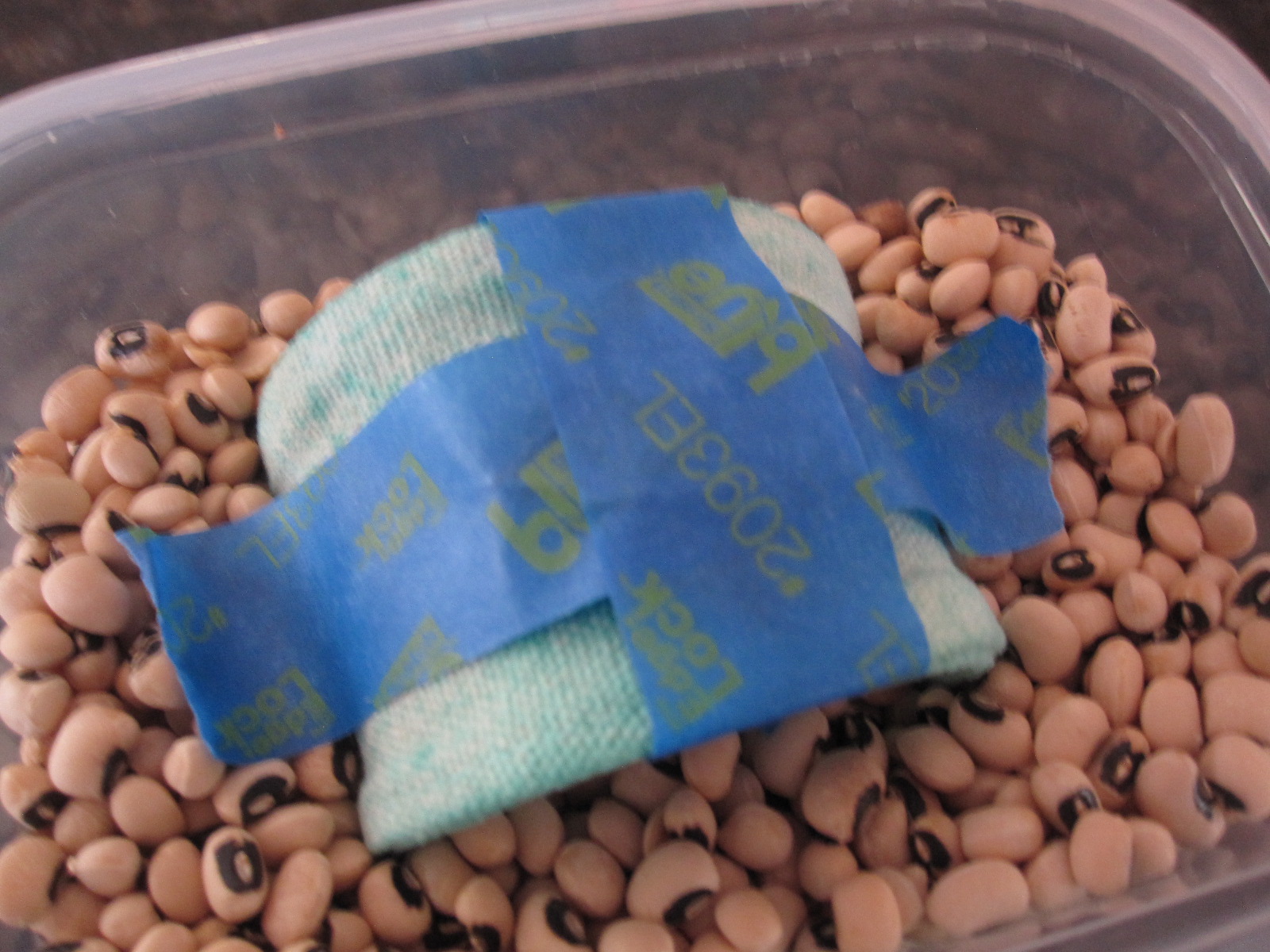 Low tac tape is great for securing if needed.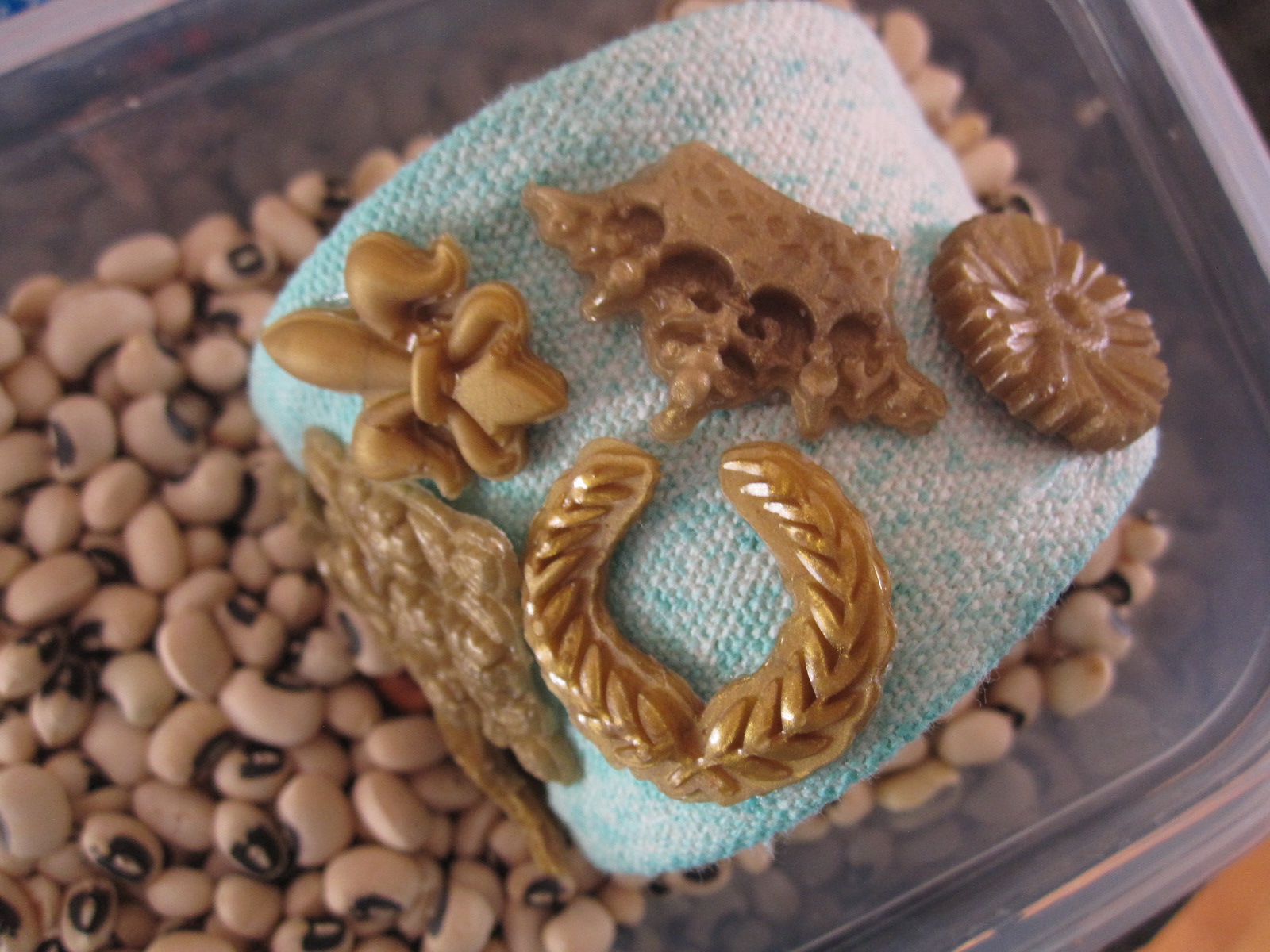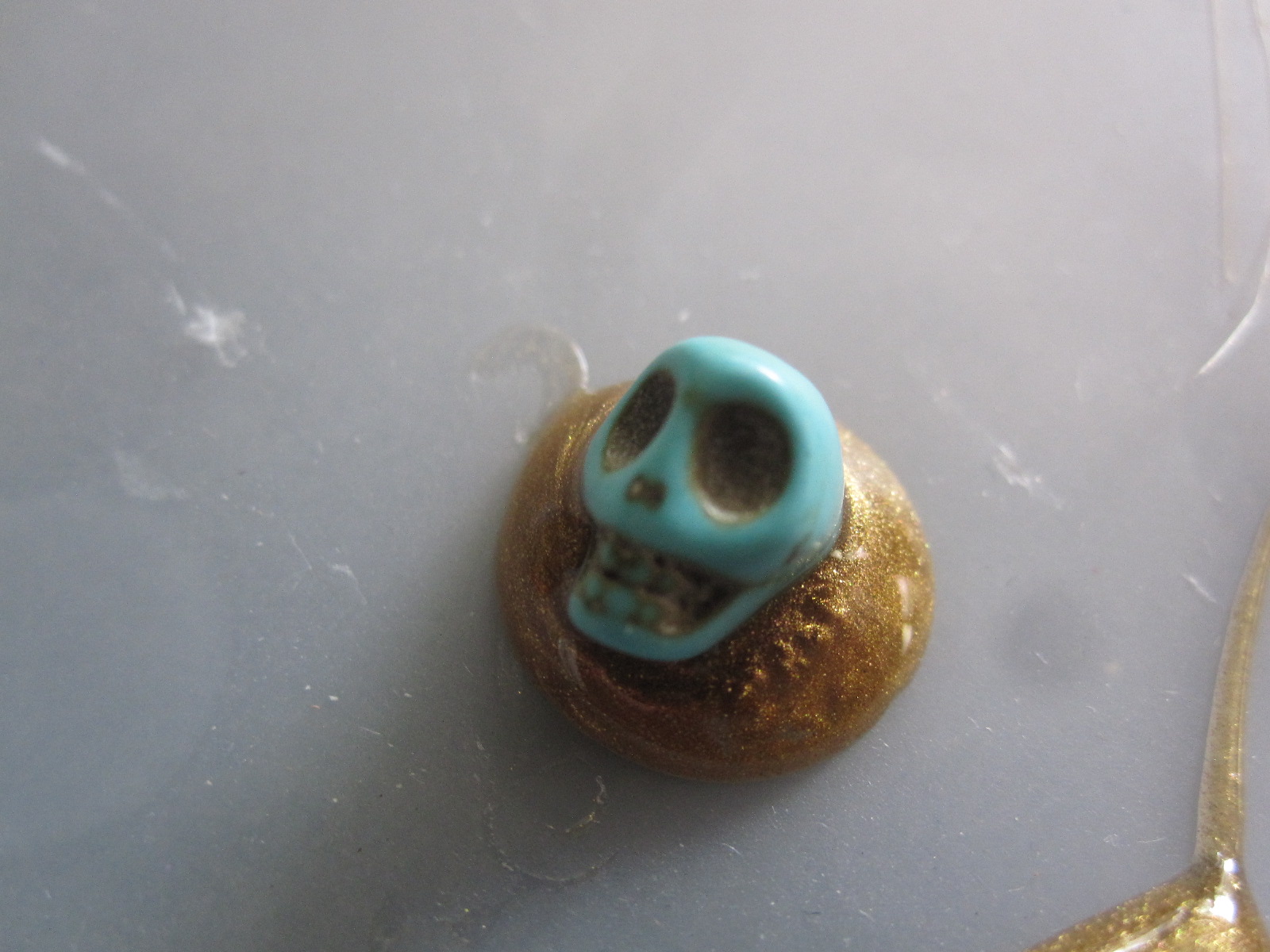 Make a little pool of melt and drop a bead into the hoy melt.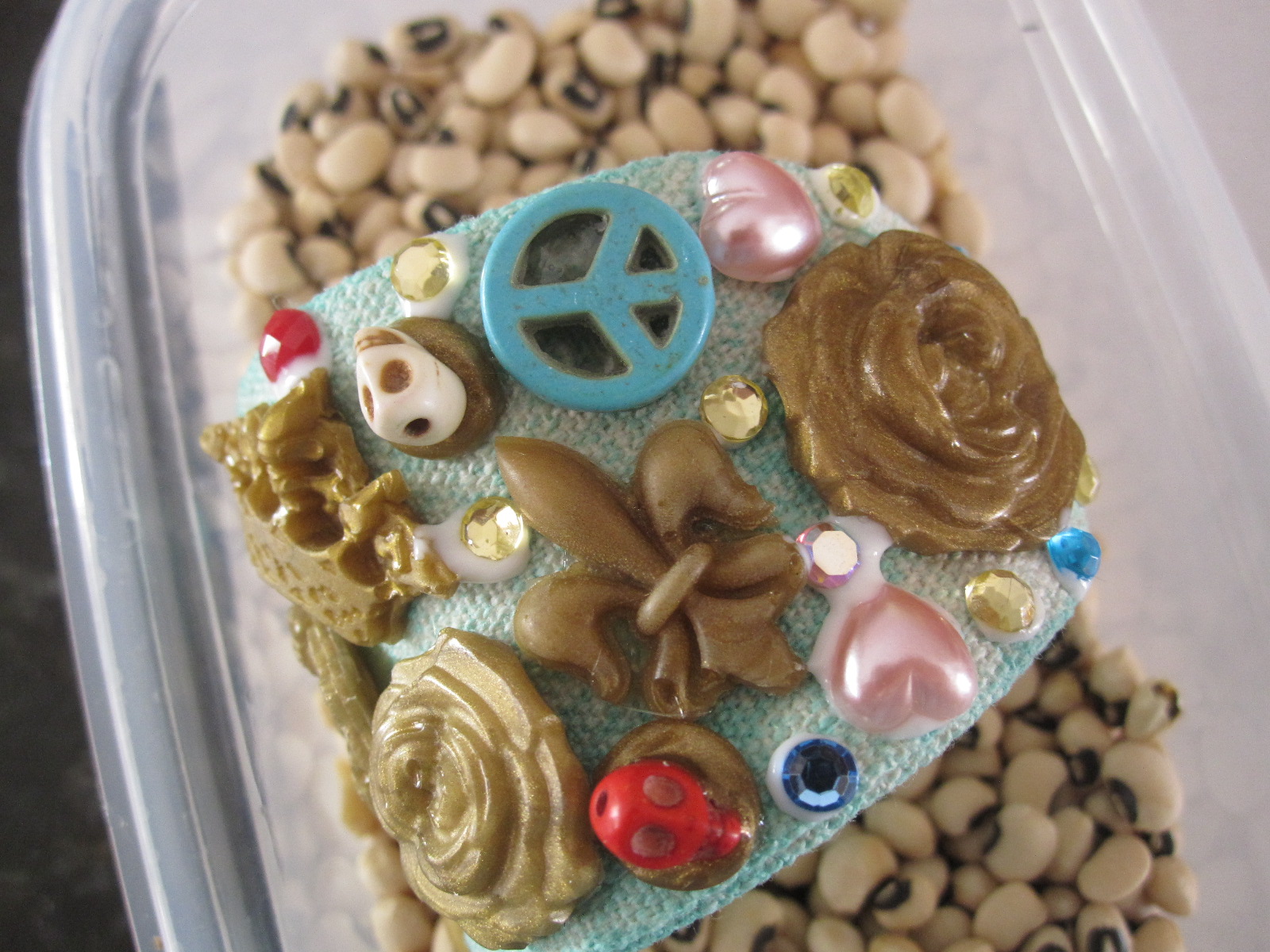 Keep adding more bits and baubles.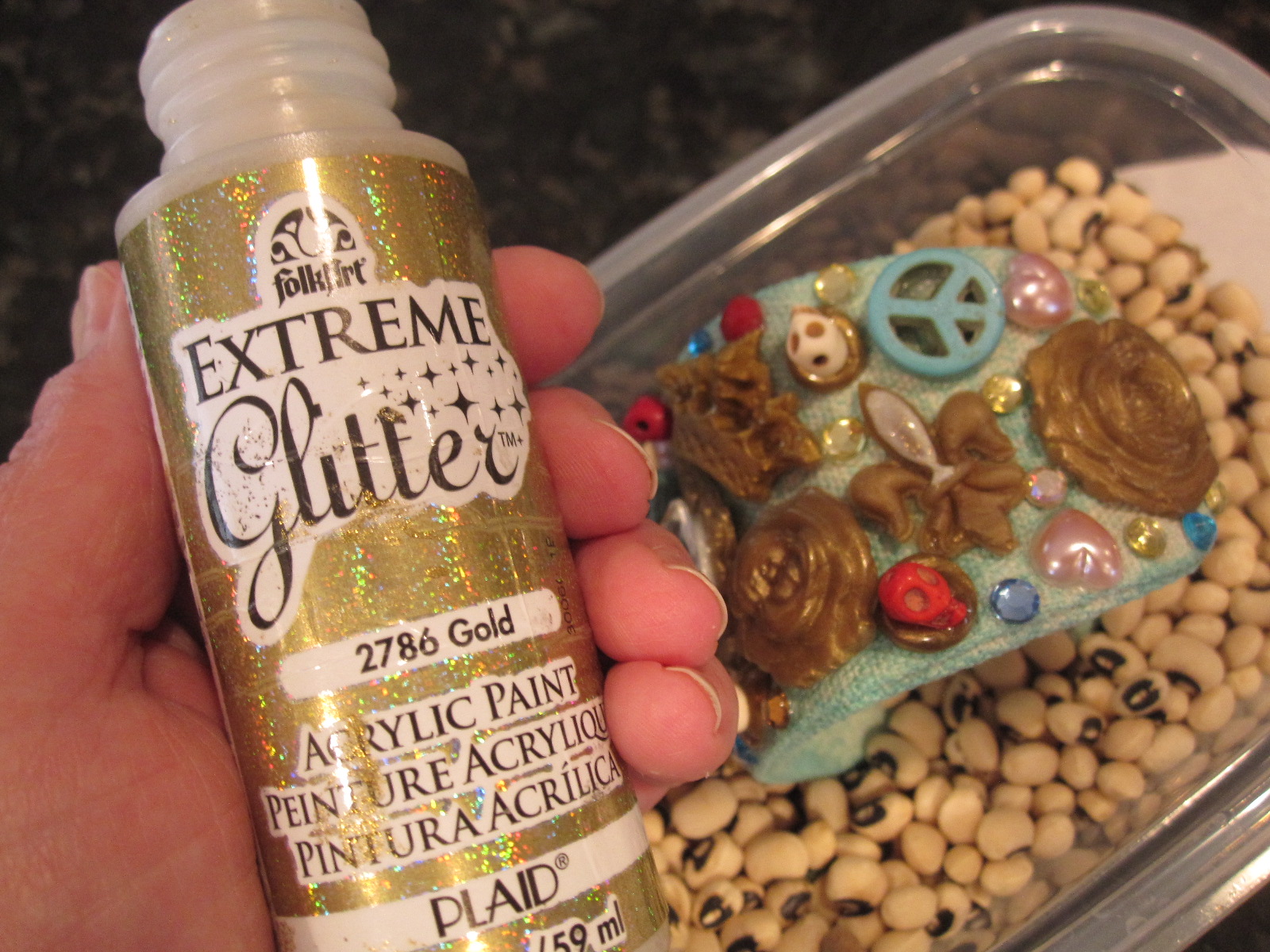 Add some sparkle highlights with Extreme Glitter!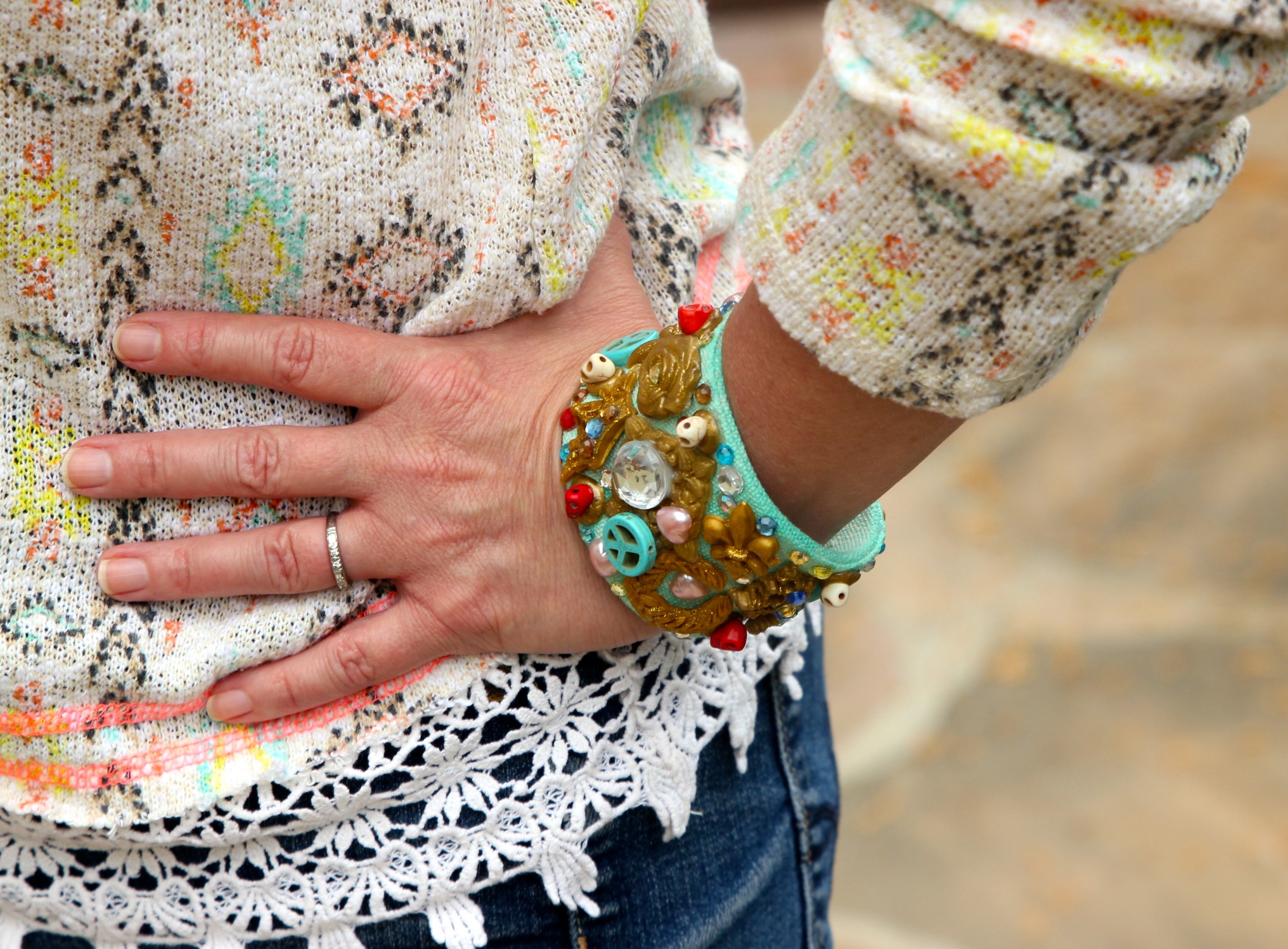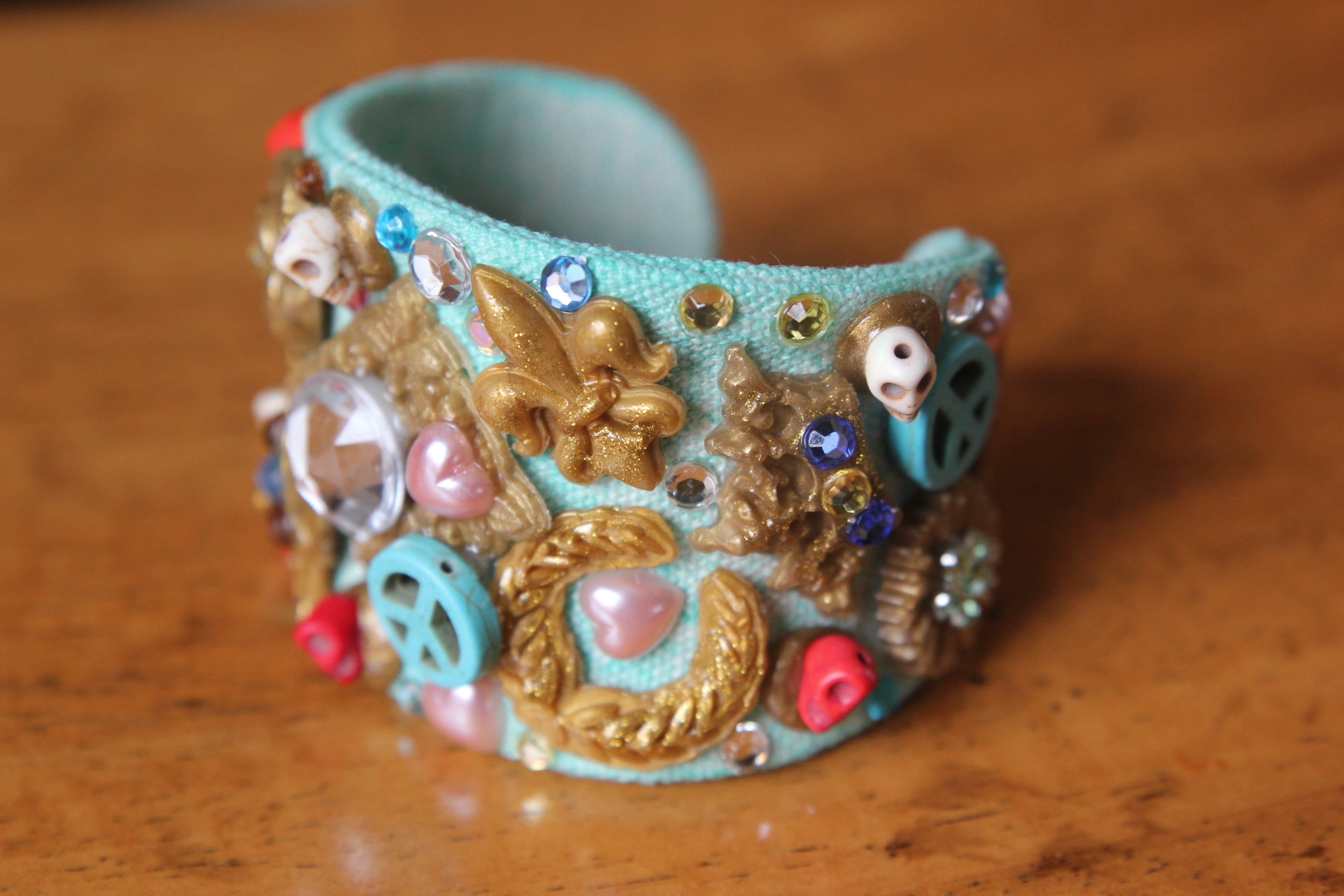 (Visited 307 times, 1 visits today)