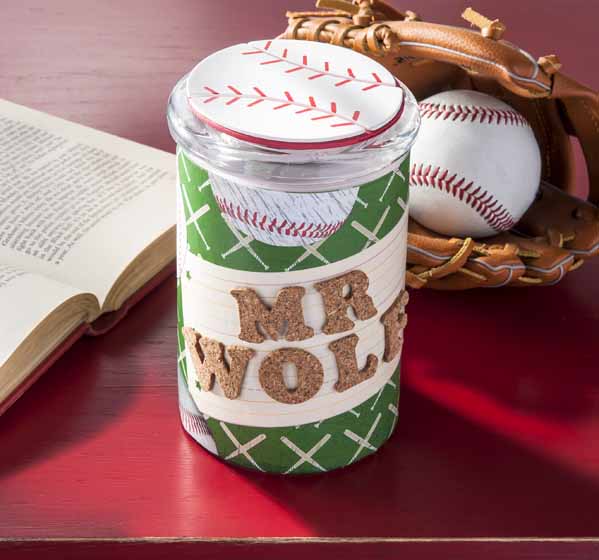 Glass jar
Mod Podge Matte
Paintbrush
Sports themed papers
Scissors
Wood sports embellishment
Cork letters
Mod Melter
Mod Melts – clear
Instructions
Cut the sports paper to fit around the jar. Add a little extra to the length for overlapping. Apply Mod Podge to the back of the paper. Position the paper around the jar, smooth the paper with your fingers to remove any air bubbles. Allow to dry for 10 minutes then top coat with a layer (or two) of Mod Podge. Allow to dry.
Apply sports themed cutouts to the jar in the same fashion as step1. Allow to dry.
Using a Mod Melter and Sea Glass Sticks, attach the cork letters to the jar. Spell your coaches name, add a year or a school name.
Attach the wood sports embellishment to the lid of the jar with the Mod Melter.
PROJECT TIP: Personalize it! Make your own clip art design on the computer and print to size.
(Visited 35 times, 1 visits today)