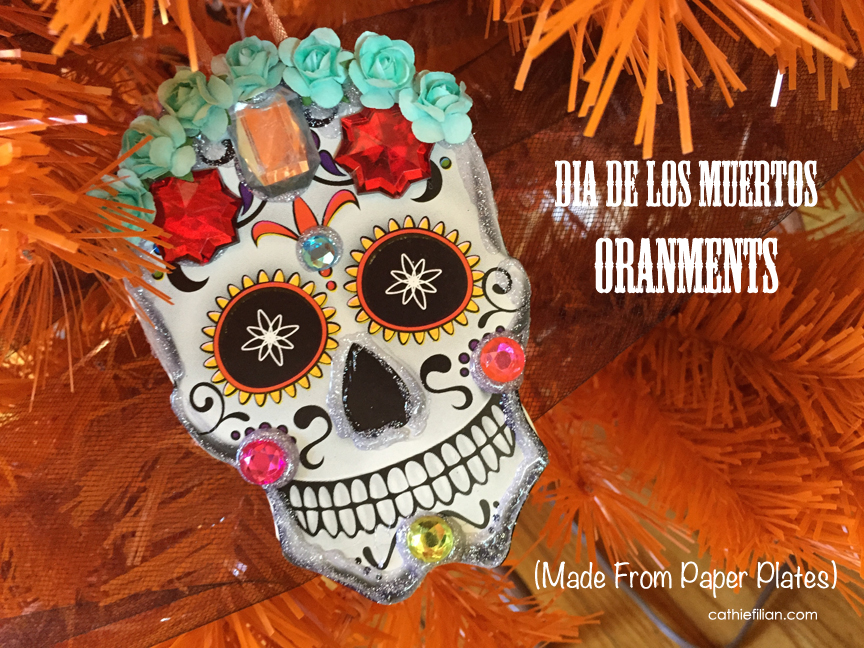 Paper Plate Sugar Skulls
This year is the beginning of new traditions for our family! We are starting to incorporate aspects of Delilah and Sophia's heritage into our family. So this year we are making a Dia de los Muertos (Day of the Dead) Tree. The tree is by Treetopia. You can see the full tree reveal here.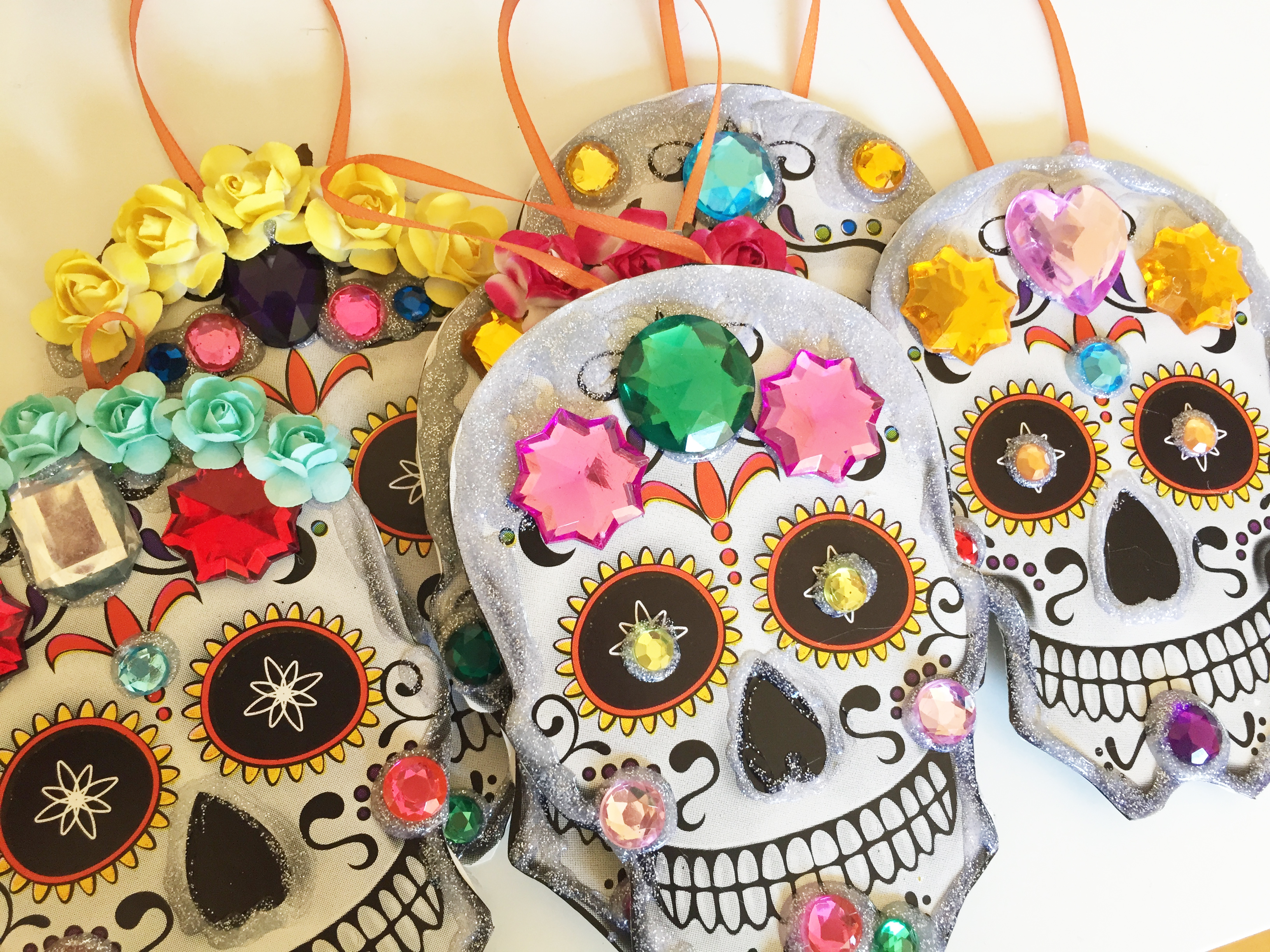 For the tree we wanted to have lots of small sugar skull ornaments, big flowers and some large ornaments. For this post I'll be explaining in detail how we made the smaller Dia de los Muertos "paper plate" ornaments. Link coming soon for the full tree reveal! P.S. Tree is from Treetopia.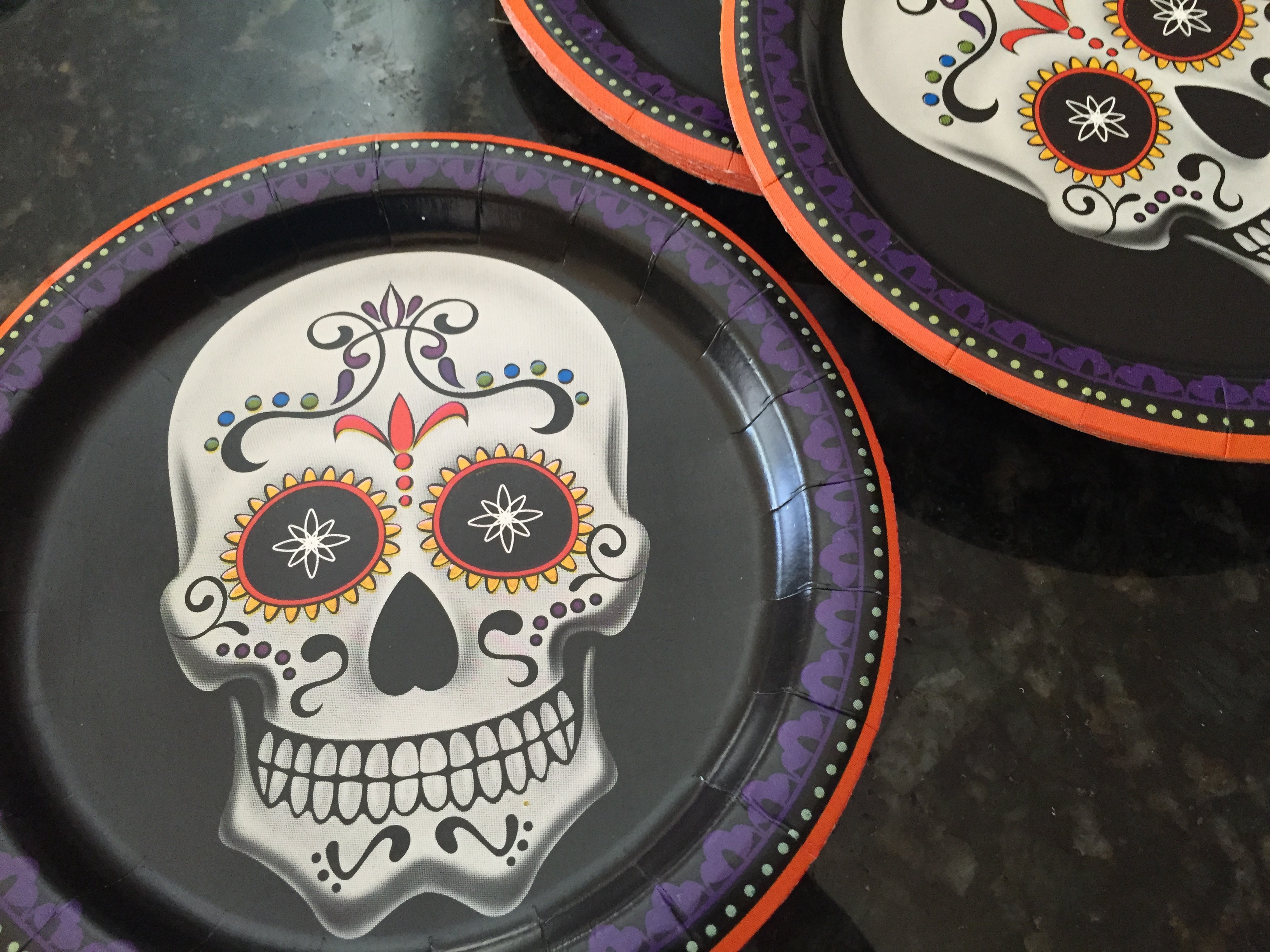 We found the plates at our local Dollar Store.  I call it the purple cart store because they have purple shopping carts. Technically it's the 99 cent store. I bought two sets of plates. NOTE: I have seen similar plates at big box party stores, Michaels, Target and Cost Plus World Market.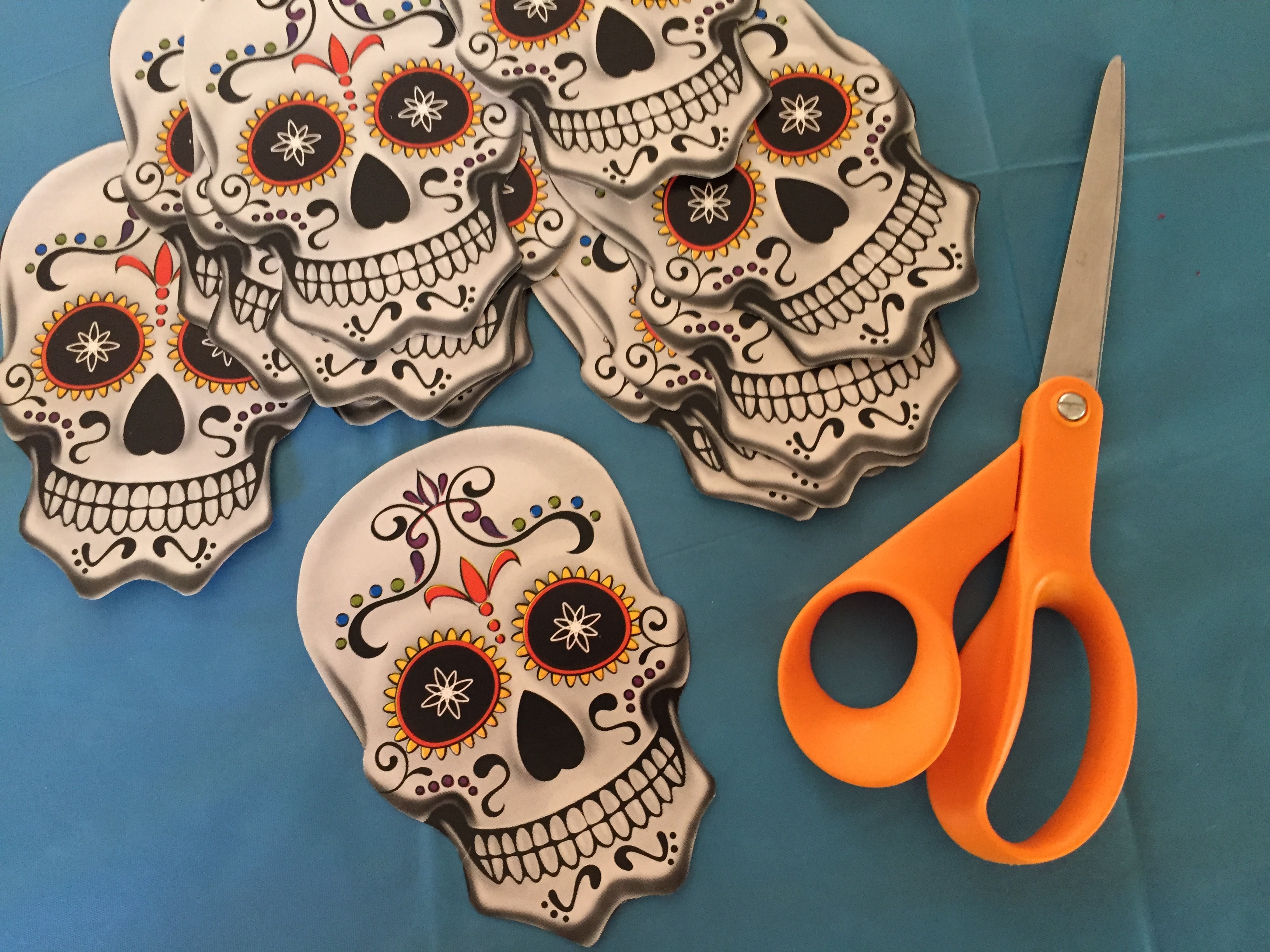 Next you need to cut out the skull design from the plates. You need two cut-outs per ornament so make sure you have an even number.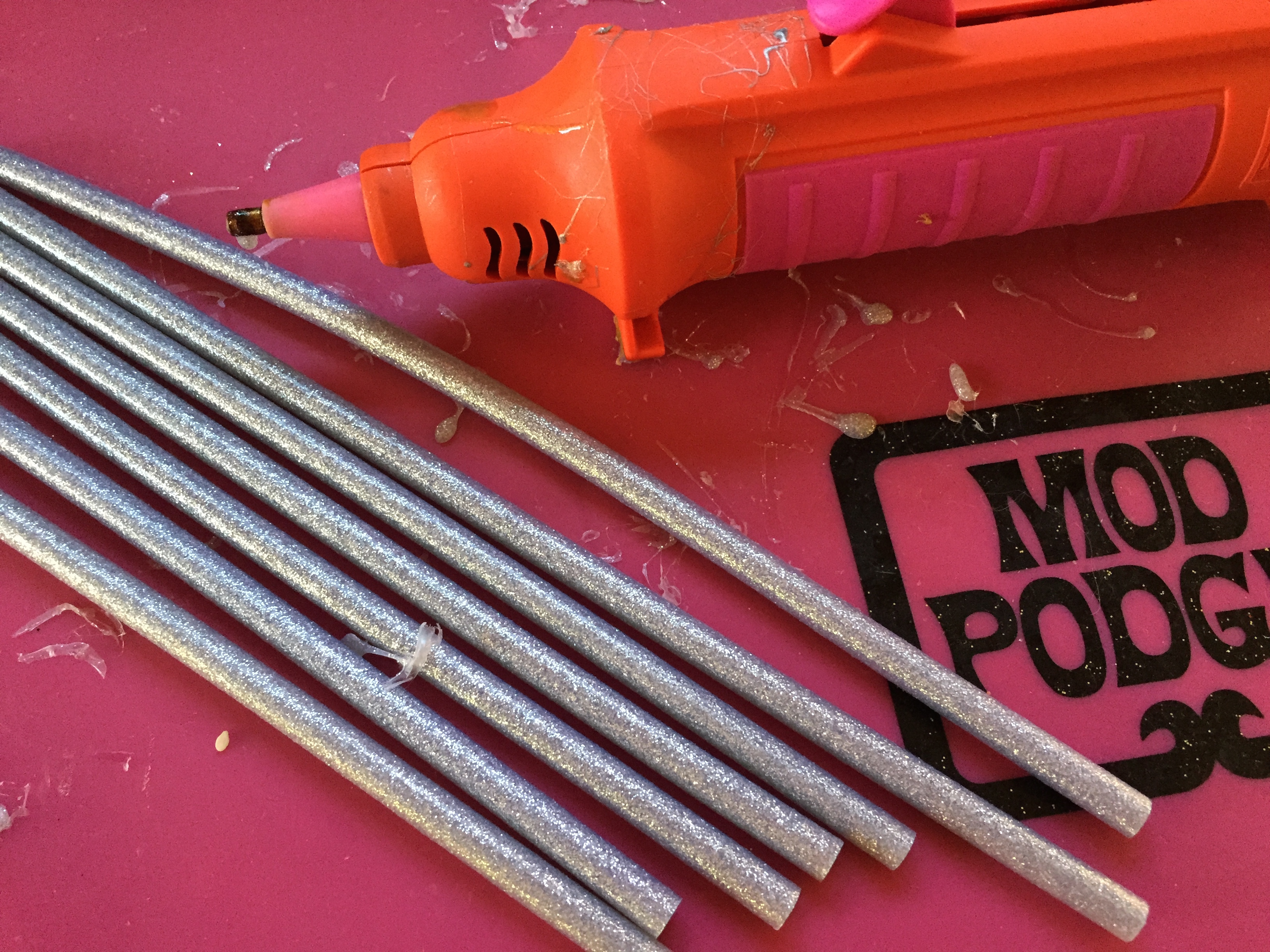 For the next few steps, I am using our Mod Melter and silver glitter Mod Melts.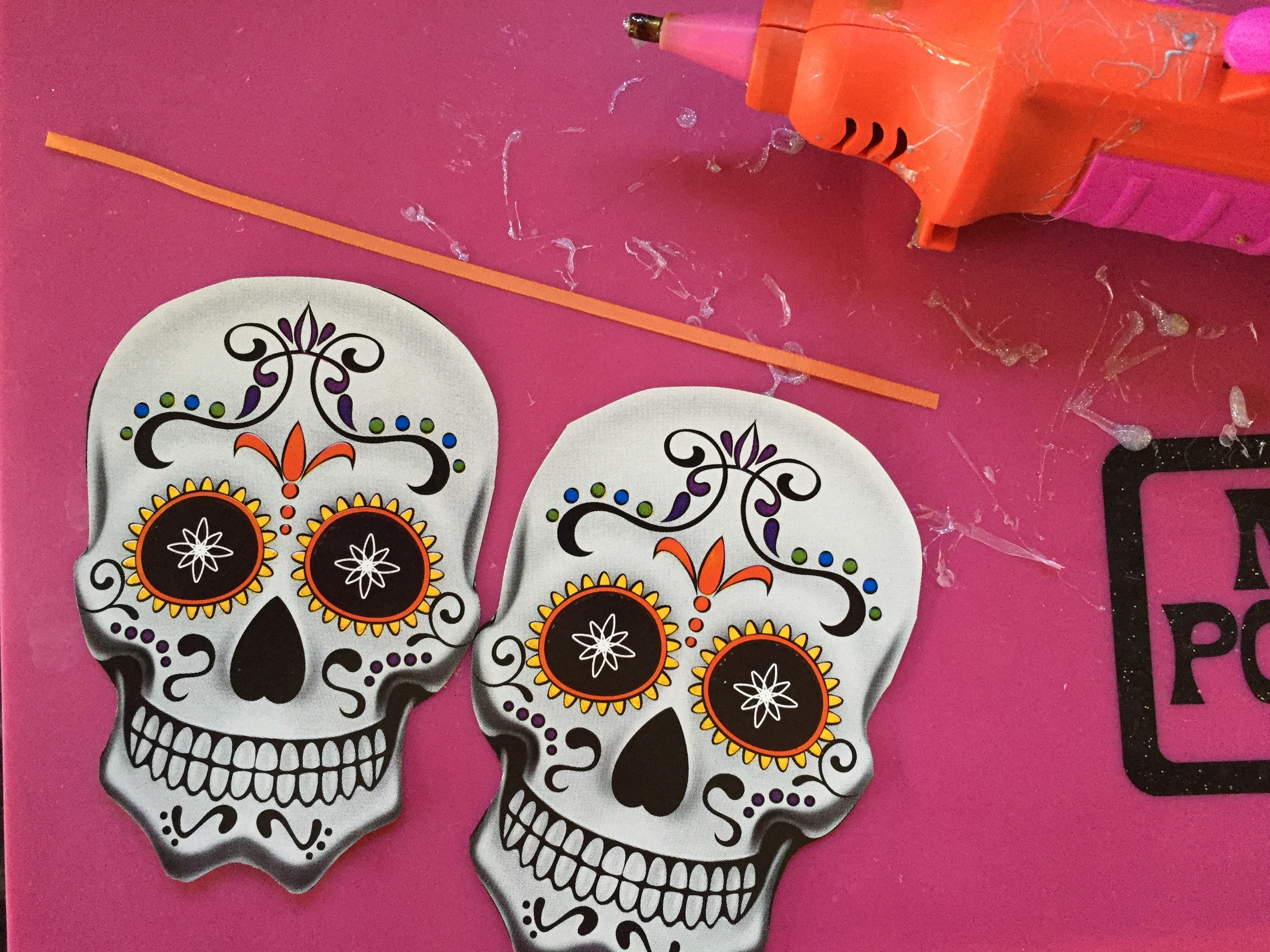 Cut a piece of thin ribbon about 8-inches long. I used orange because my tree is orange and I want the ribbon to blend into the branches.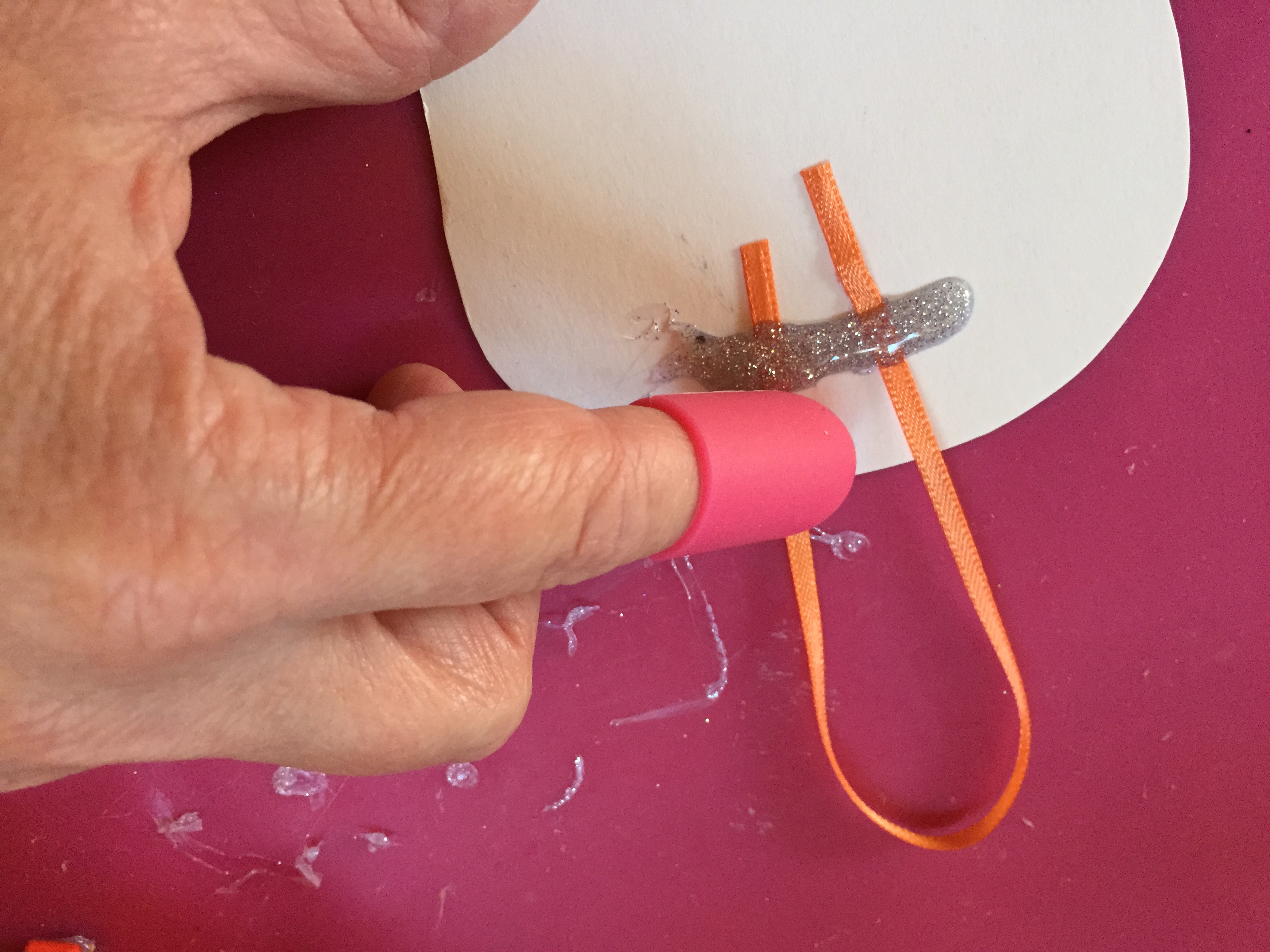 Glue the ribbon in a loop to the back of one of the cut sugar skulls. See that pink thing on my finger? It's a Hot Glue Gun Helper finger cap and they help prevent hot glue burns.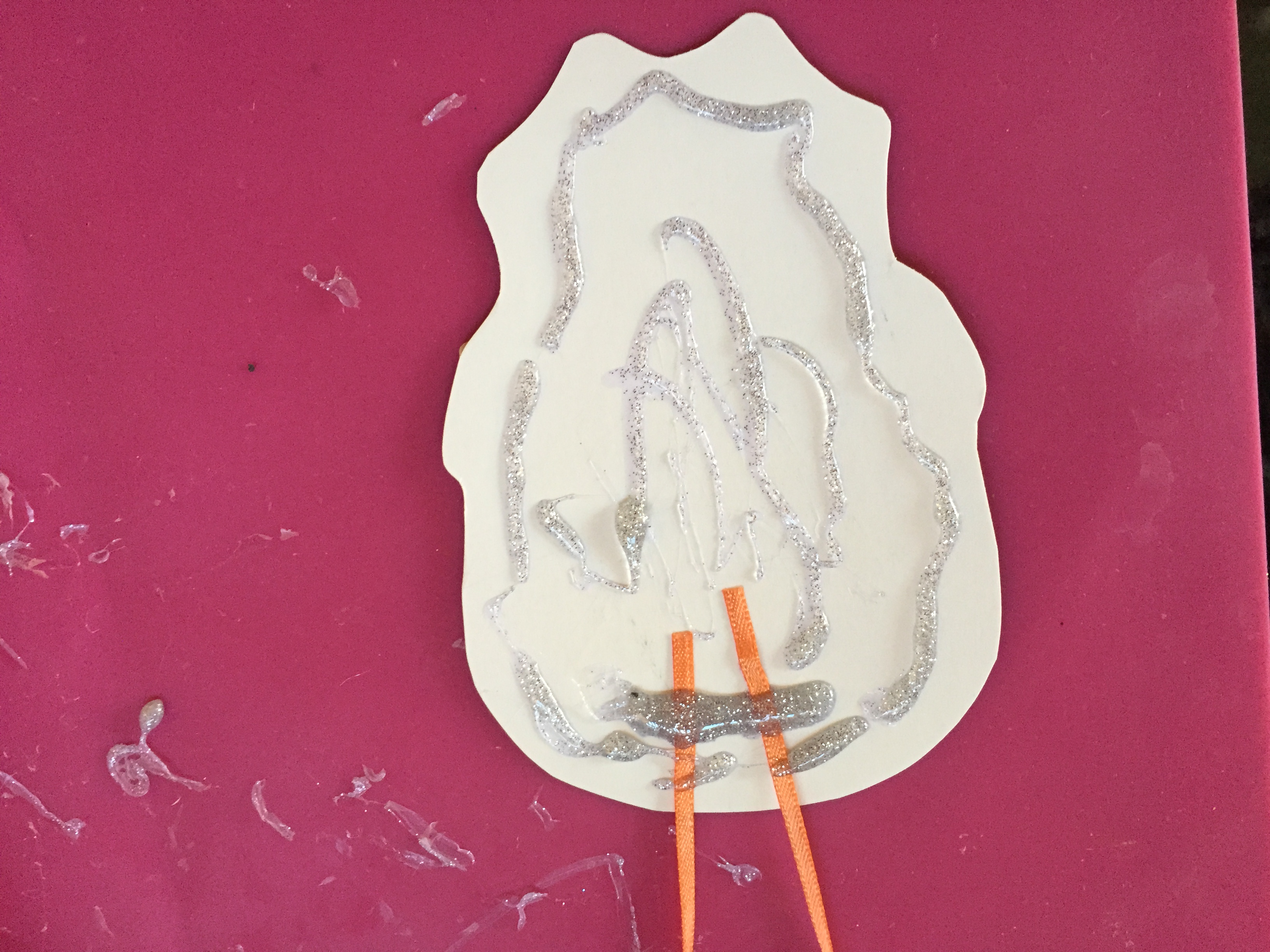 Next add a bunch of Mod Melt to the back and sandwich a second cut-out on top.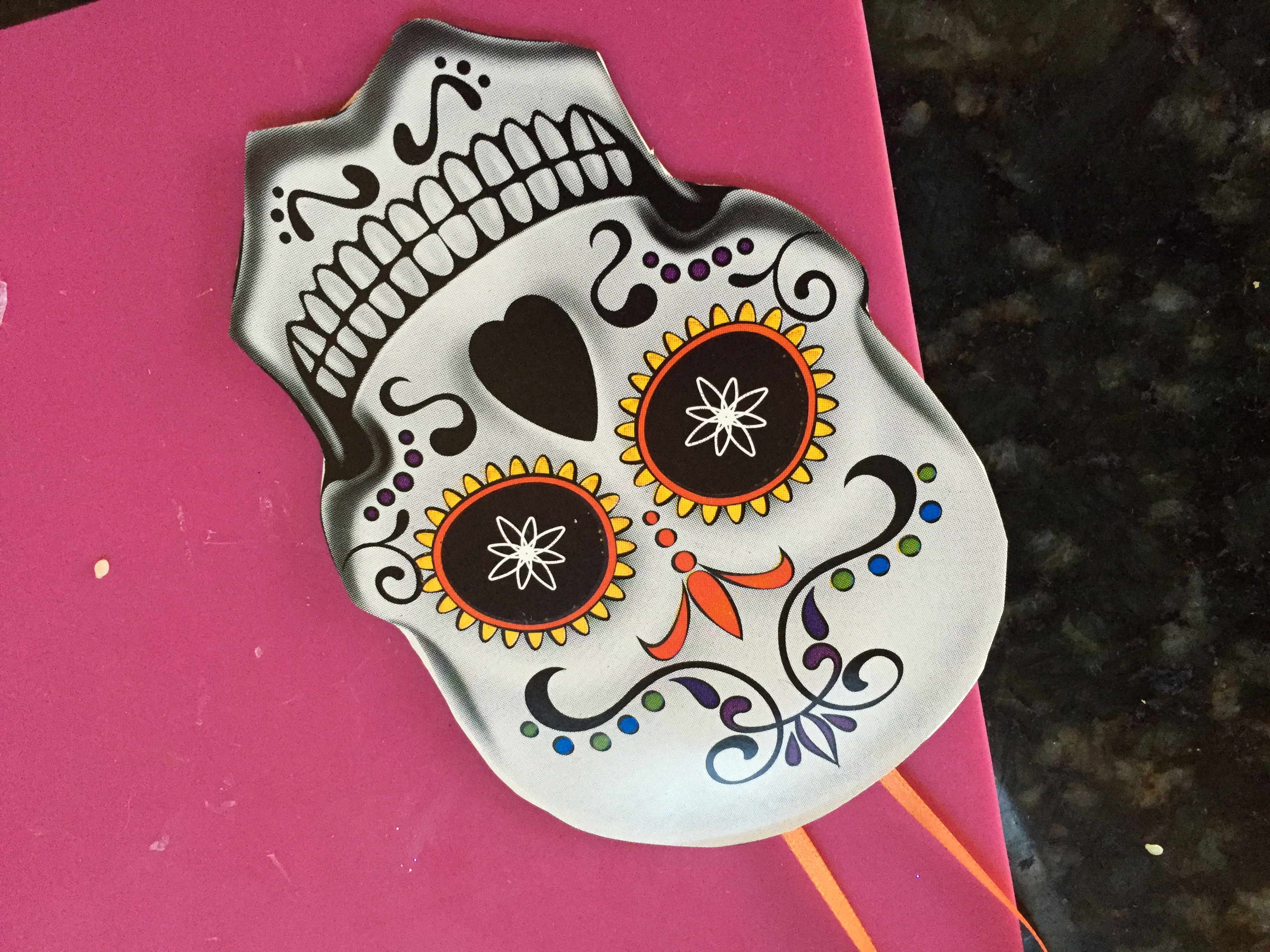 Now it's time to decorate!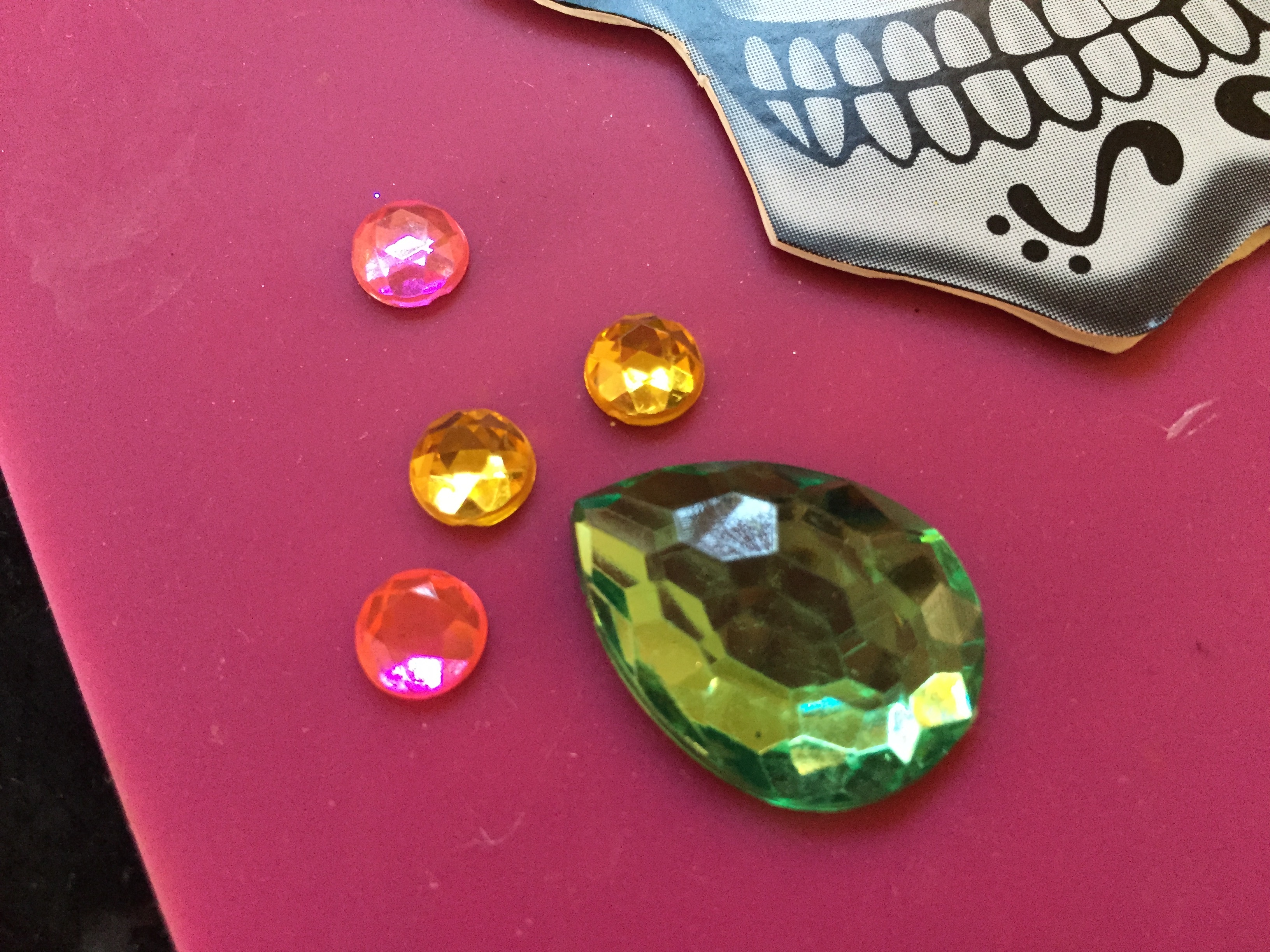 You are going to want a selection of gems. Some large and some small. Any color will work.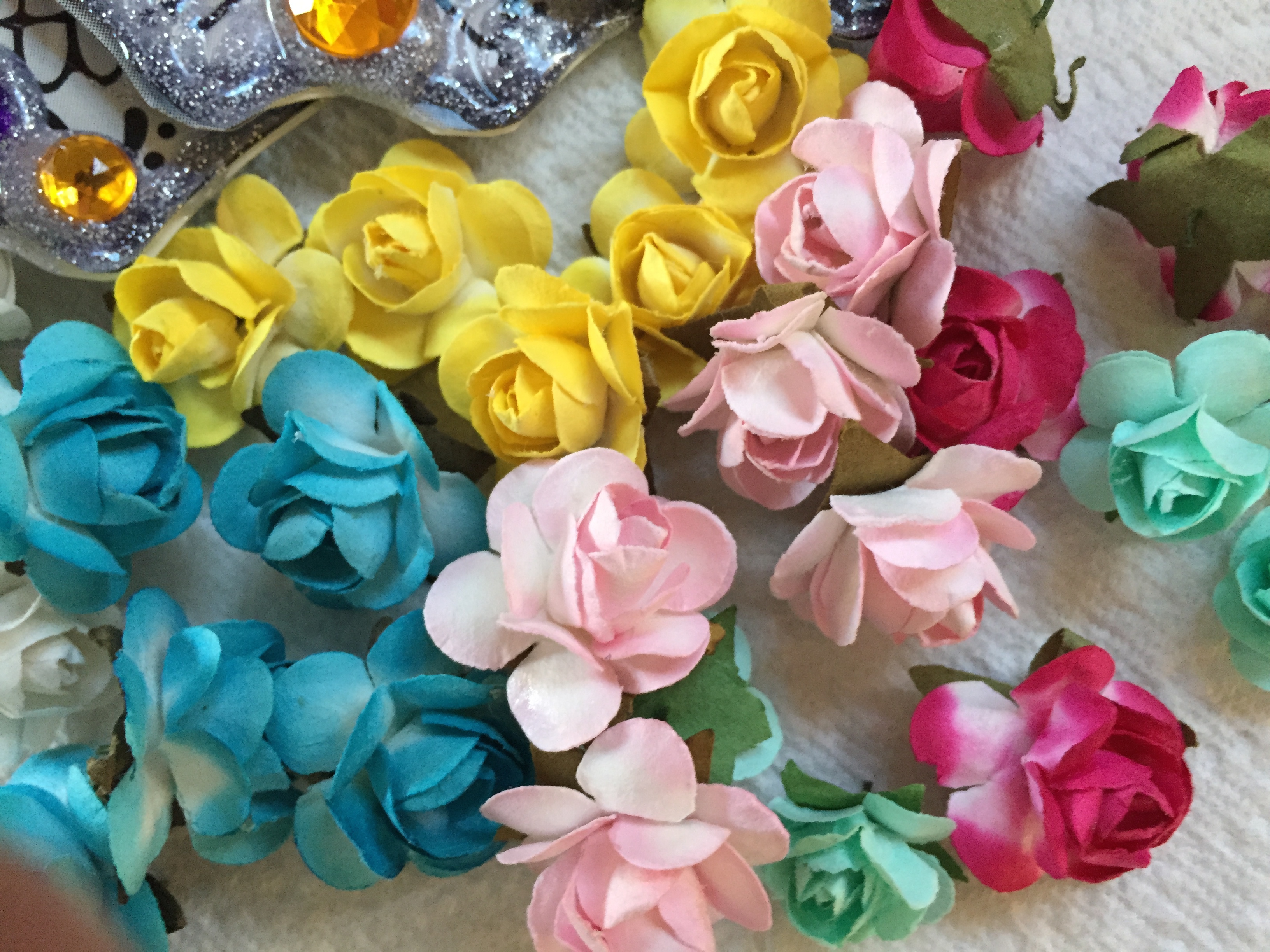 Small paper, silk or ribbon flowers are great for making floral head pieces.
These paper flowers are from my supply shop.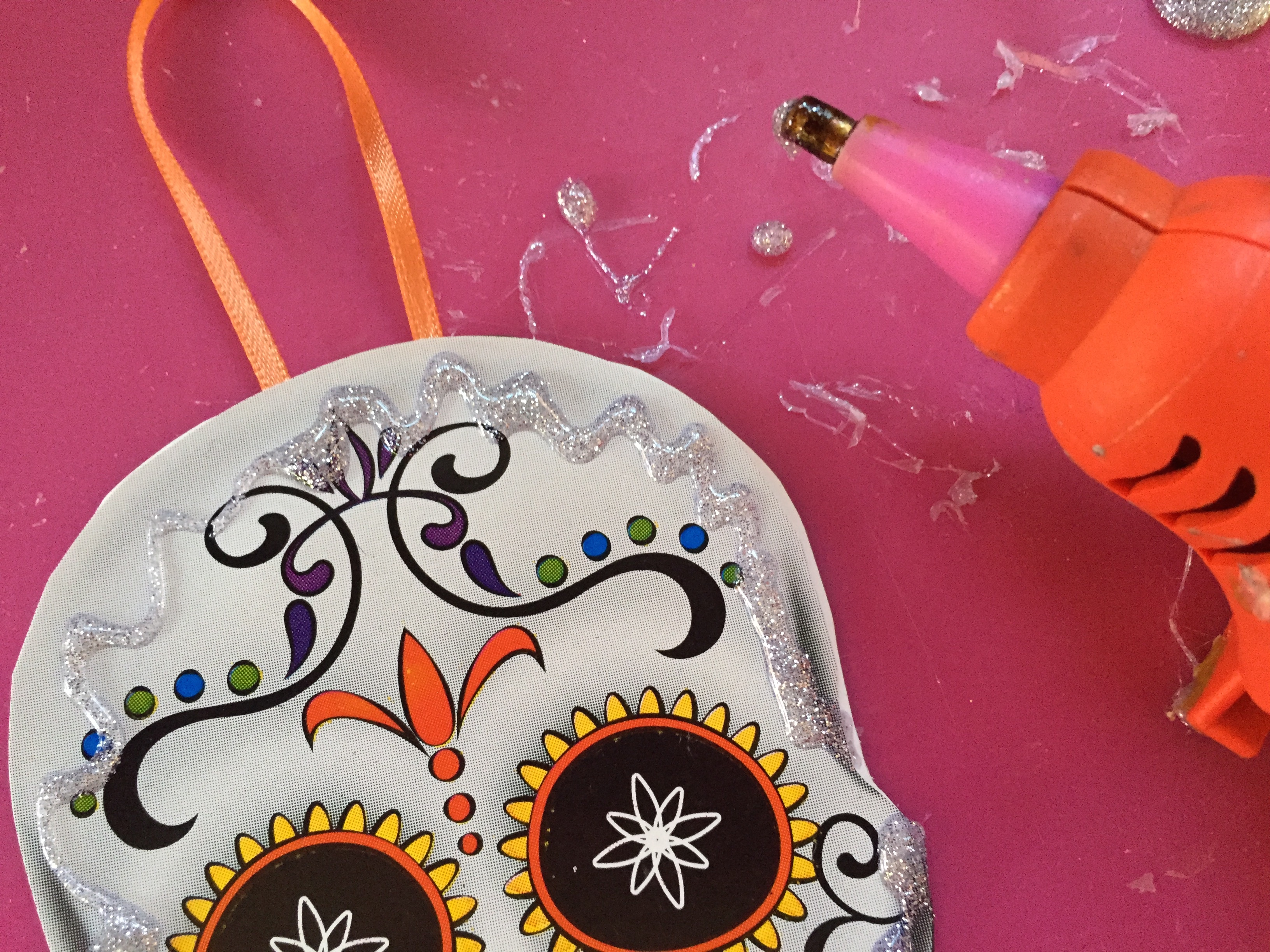 The first step in decorating was doodling. I used the Mod Melter and heated Silver Glitter Mod Melts. Then, I just doodled around the edges and top of the sugar skull with the sparkly Mod Melt.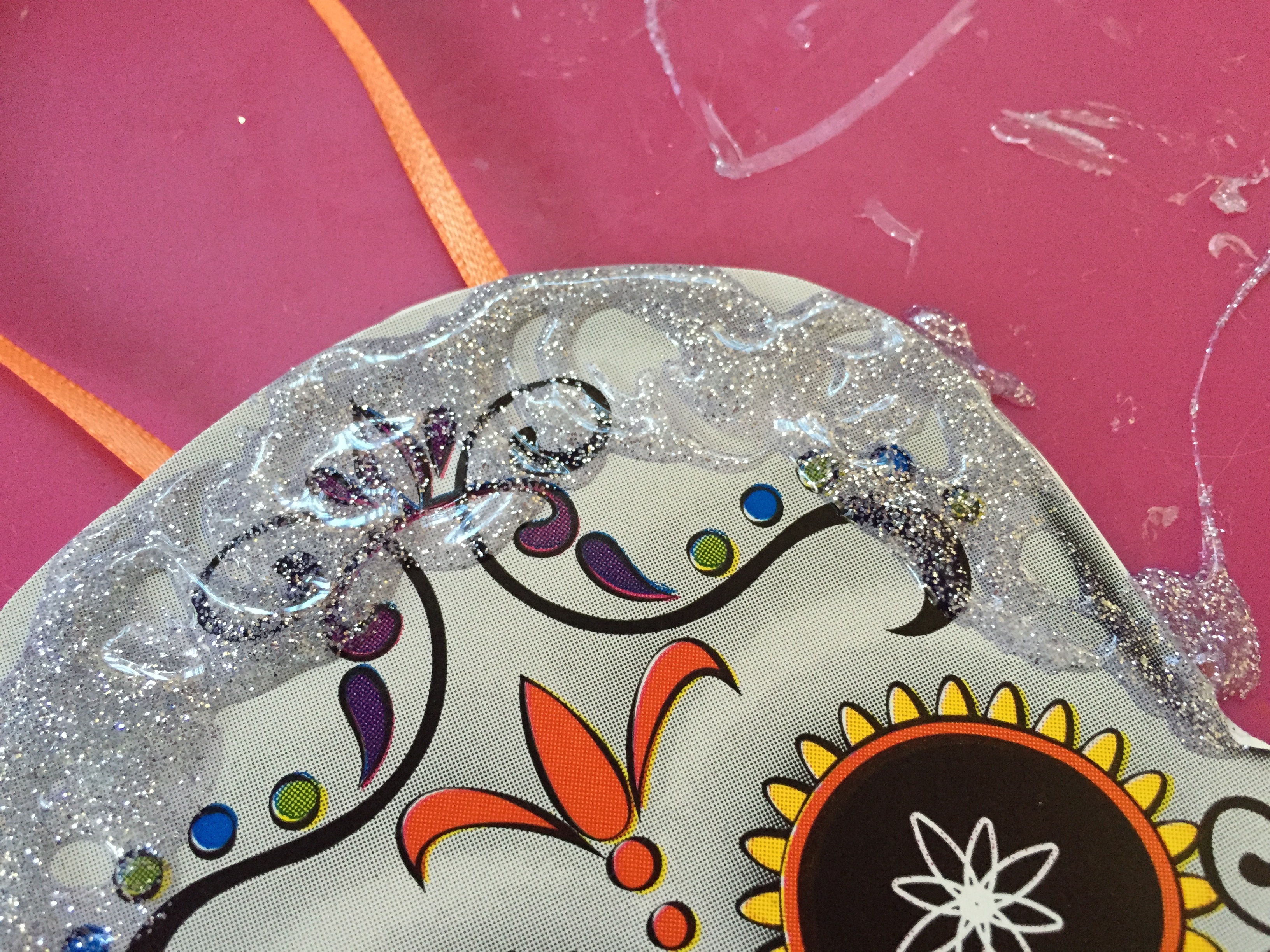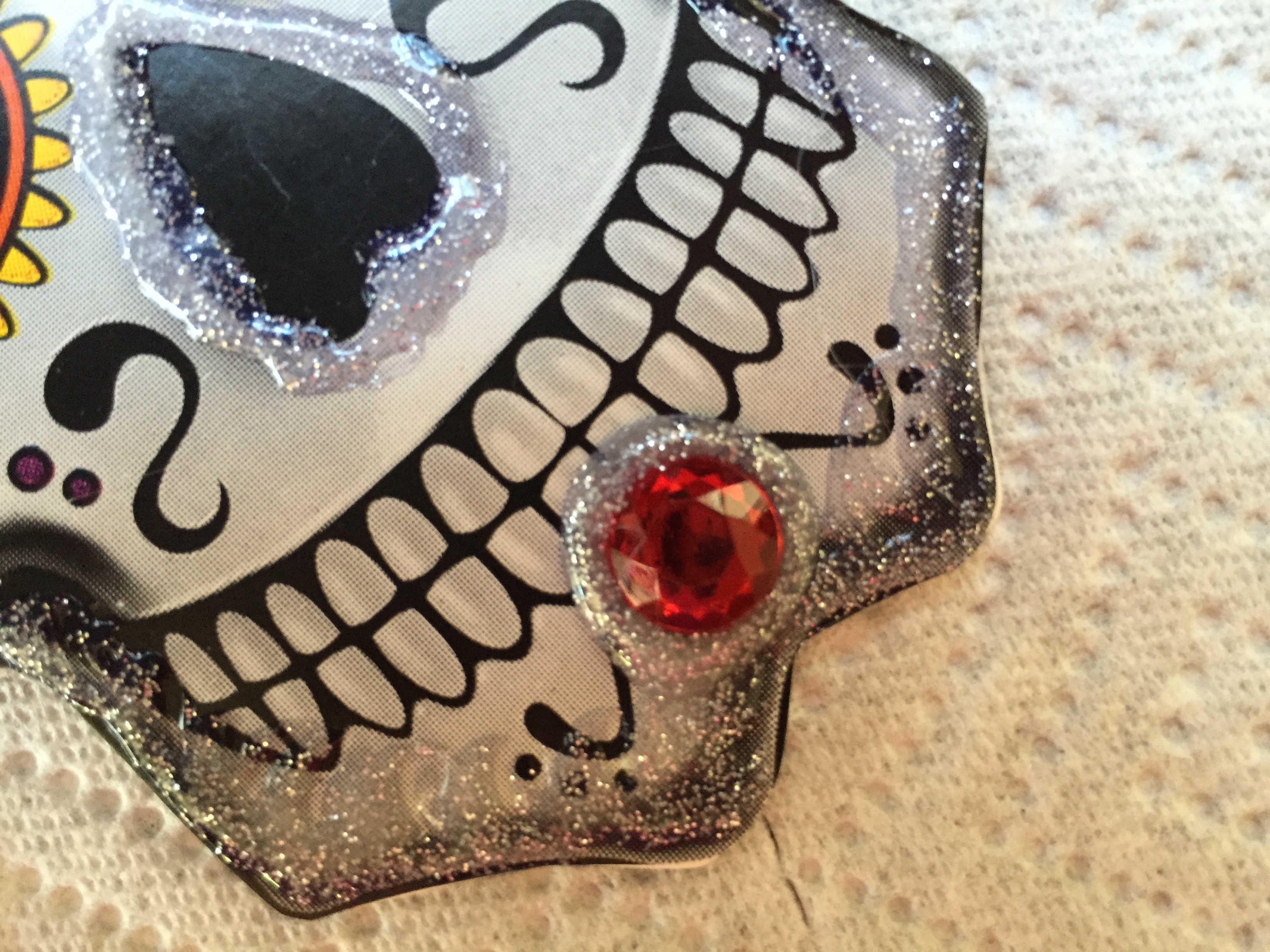 I also outlined the nose area. For the gems, Just pool a glob of Mod Melt where you want a gem and then sink a gem in the center. Each one will have a unique and handmade look. Don't go for perfect here. If you do want a more precise look, then you should use gem glue.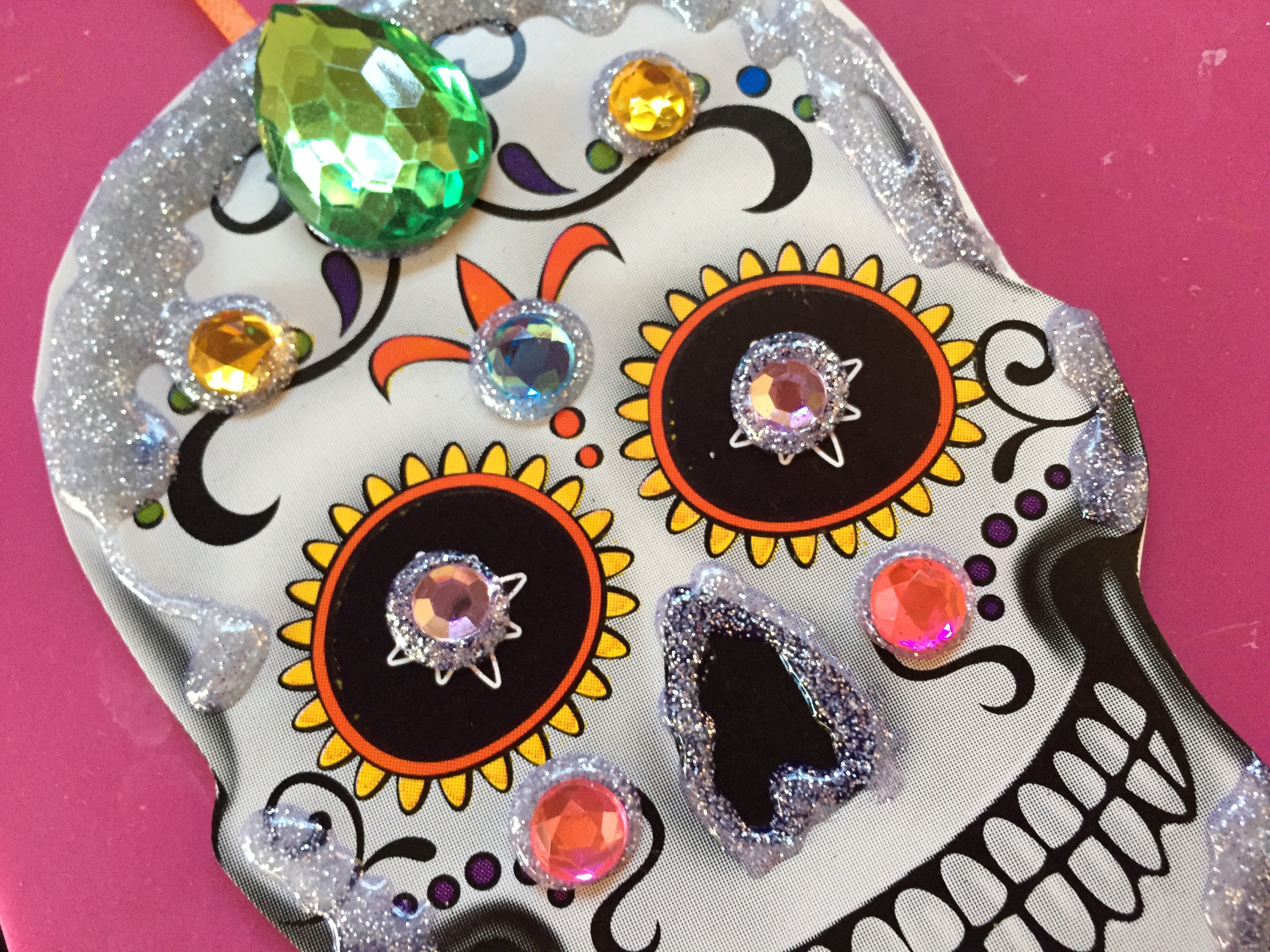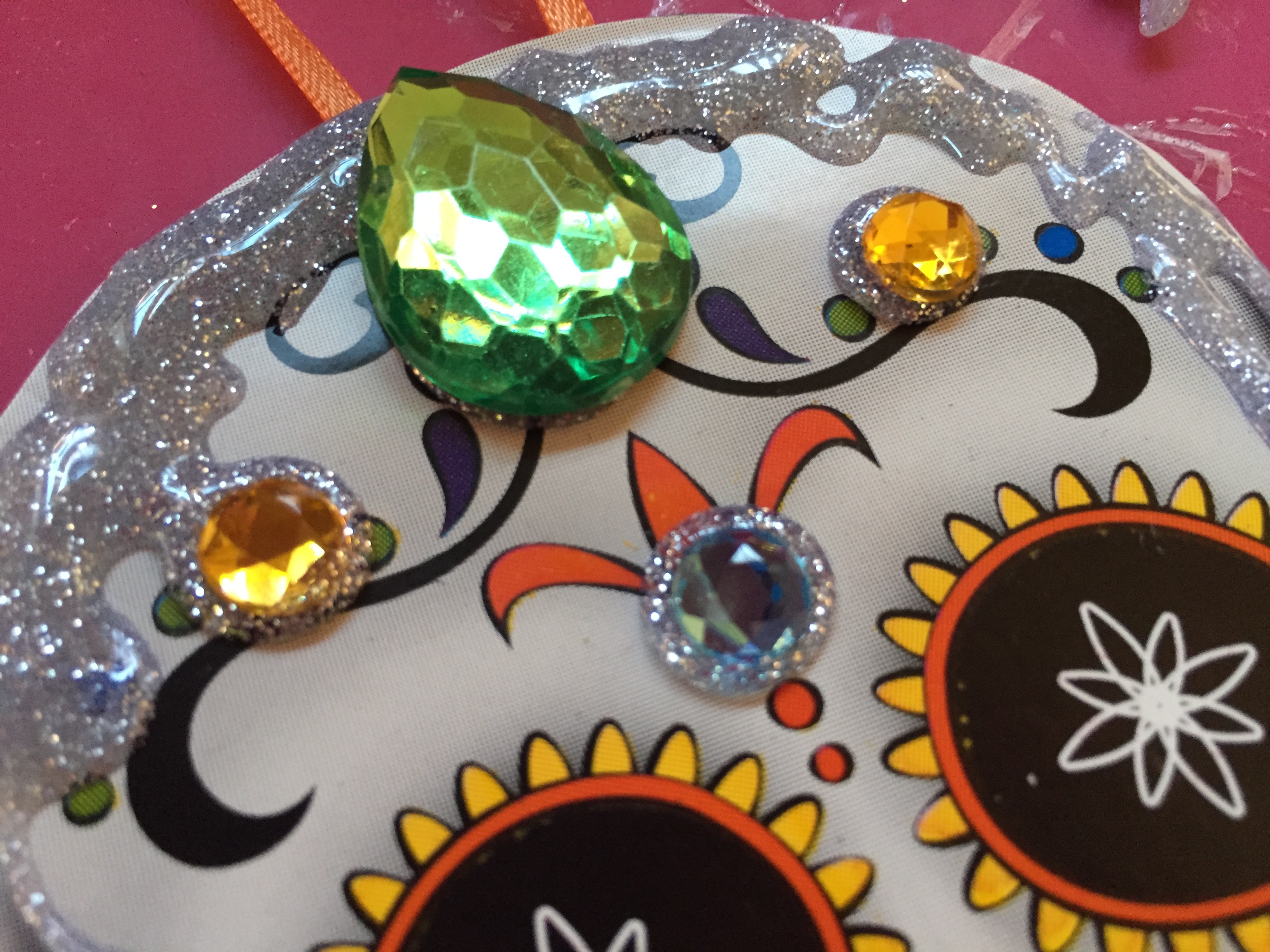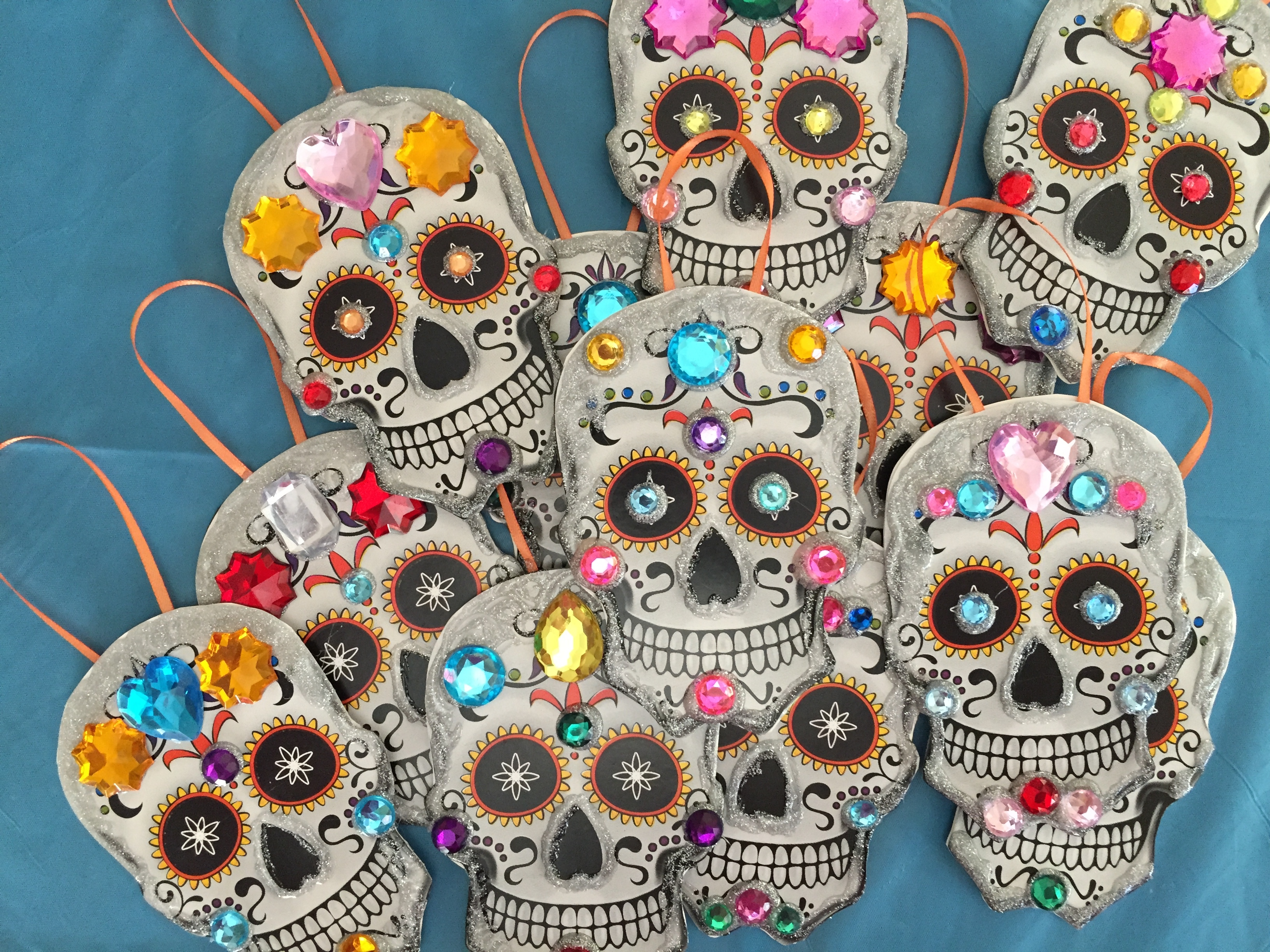 You can see how fun it is to mix up the gem styles and patterns.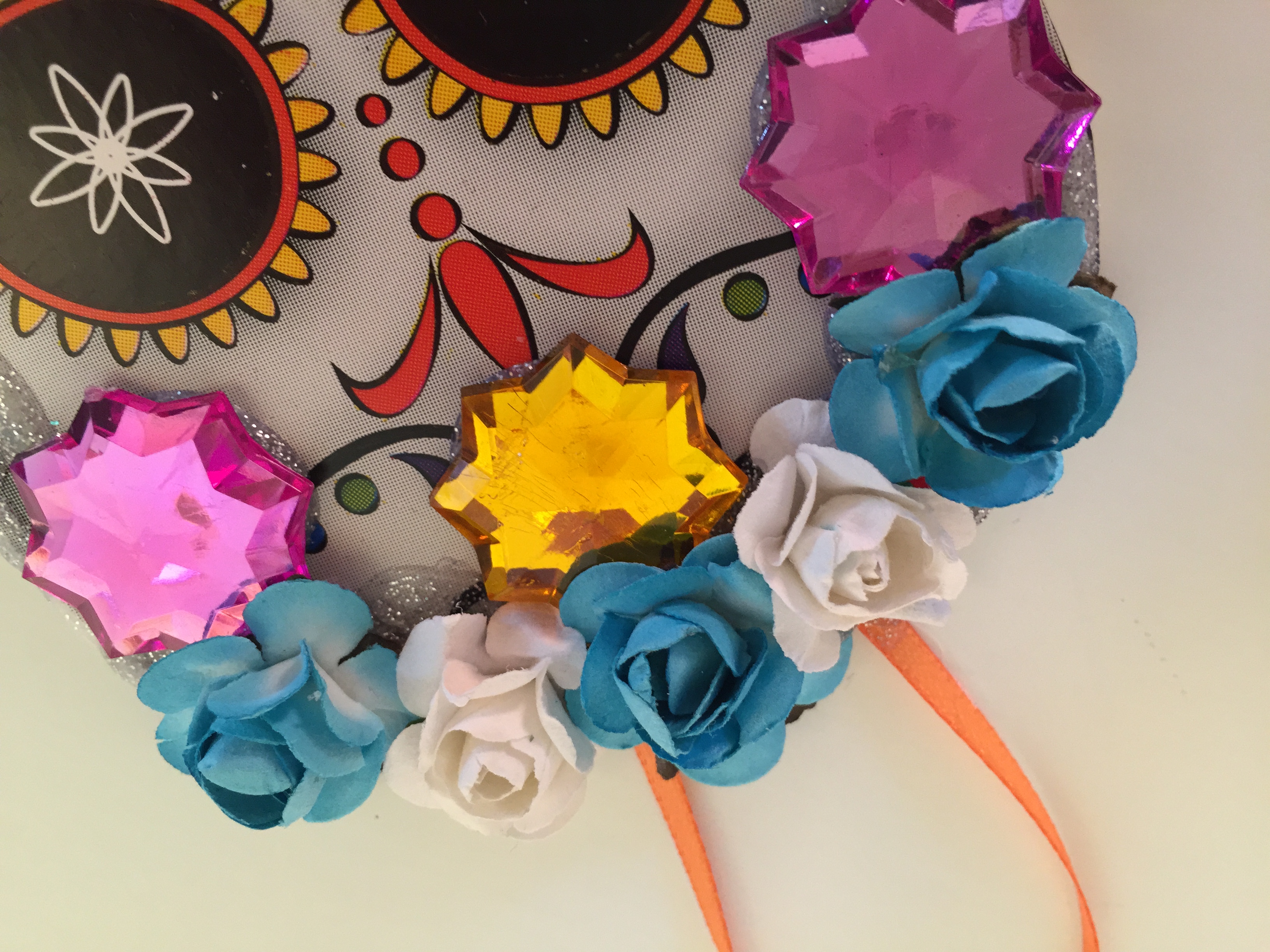 For half of the ornaments we attached papers flowers in the shape of a crown with the same glitter Mod Melt.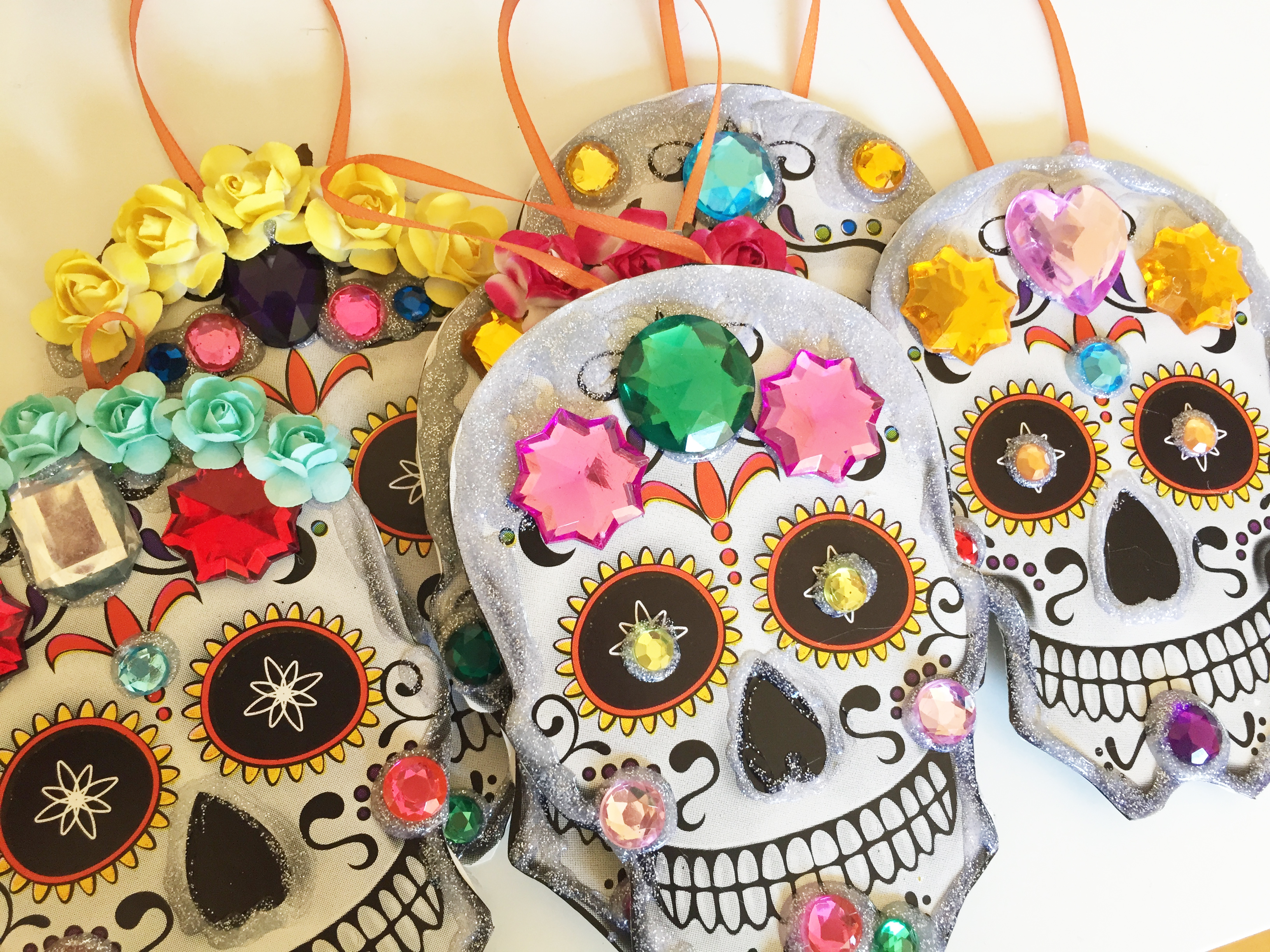 Time to decorate!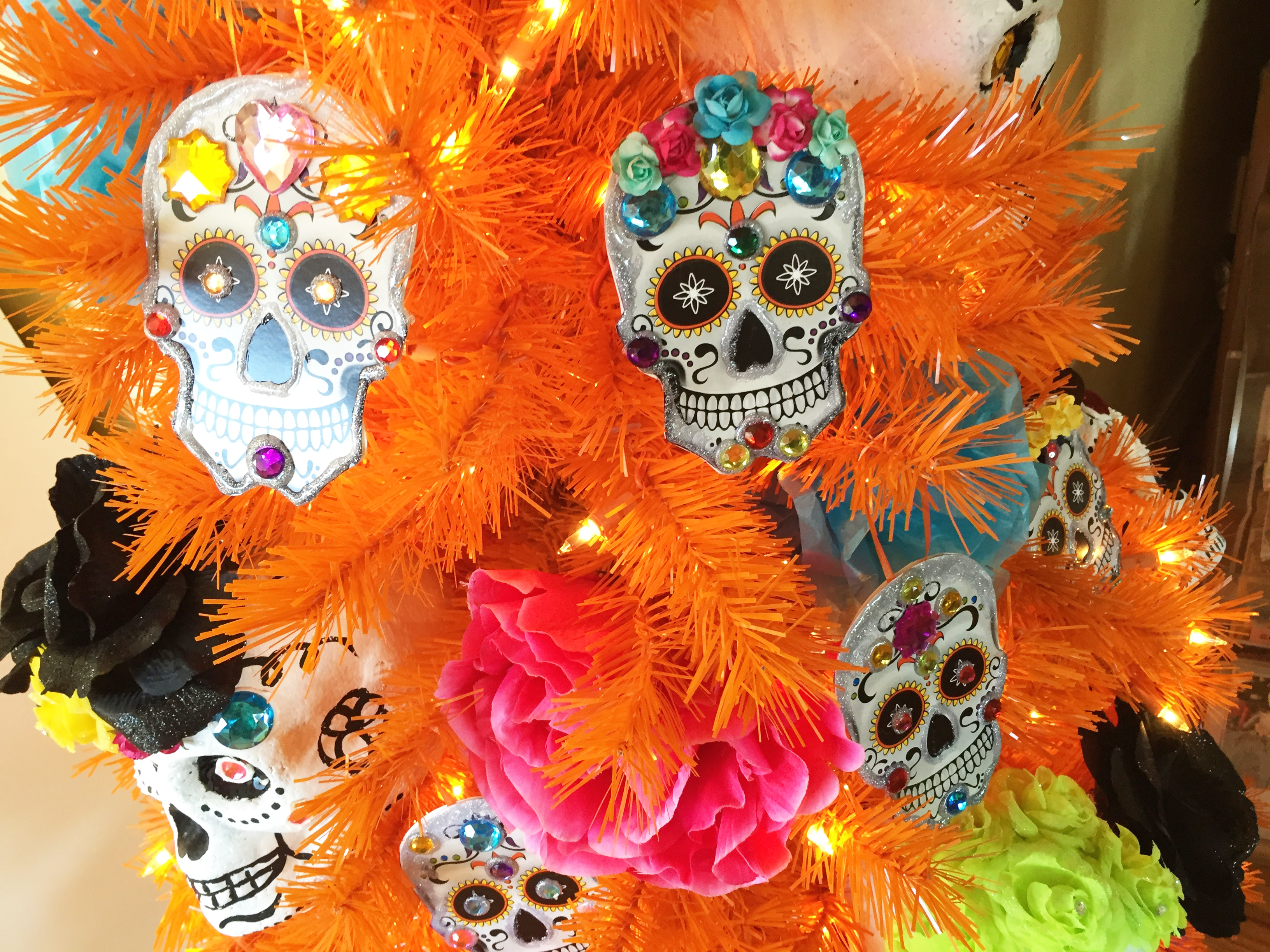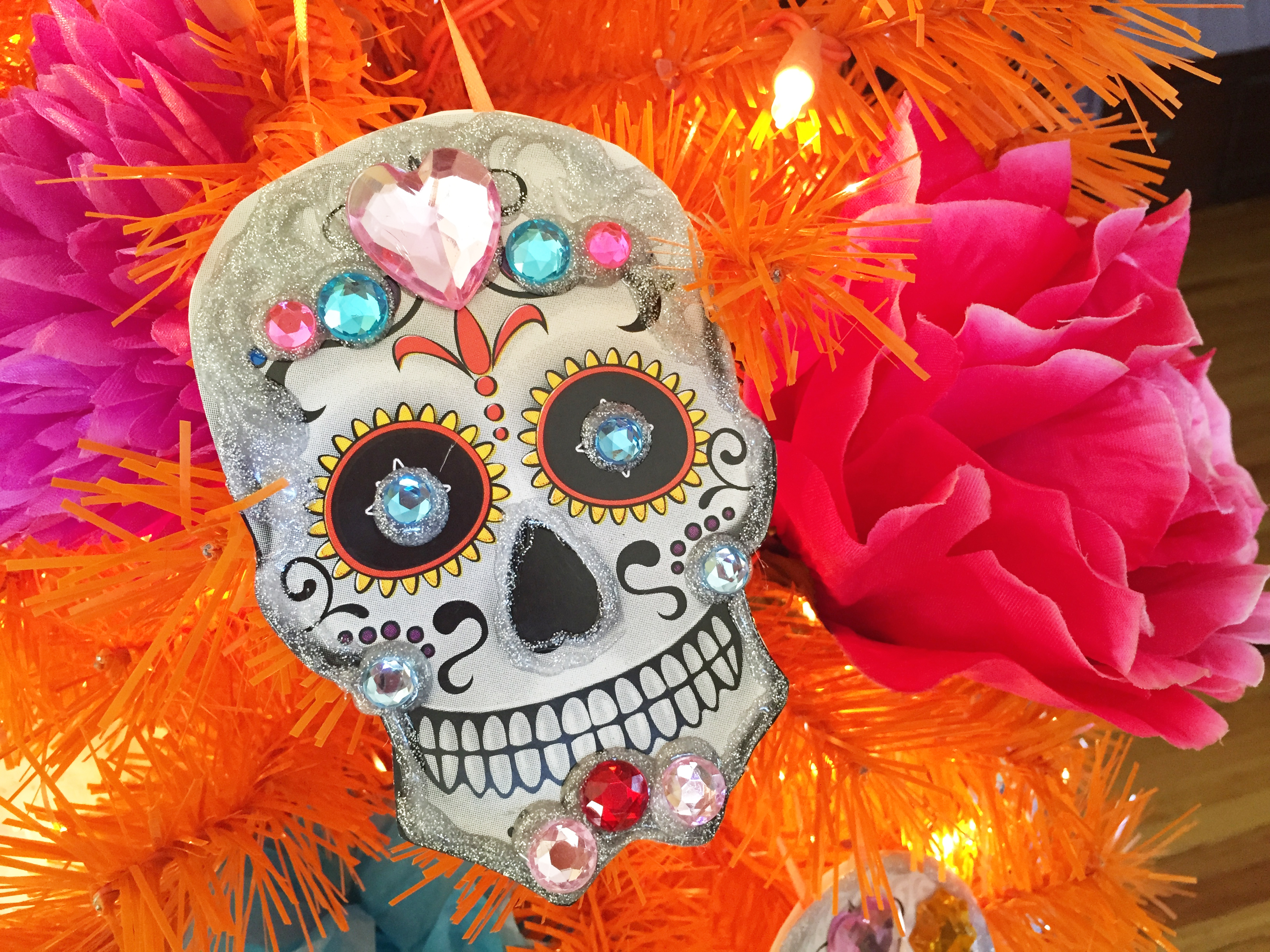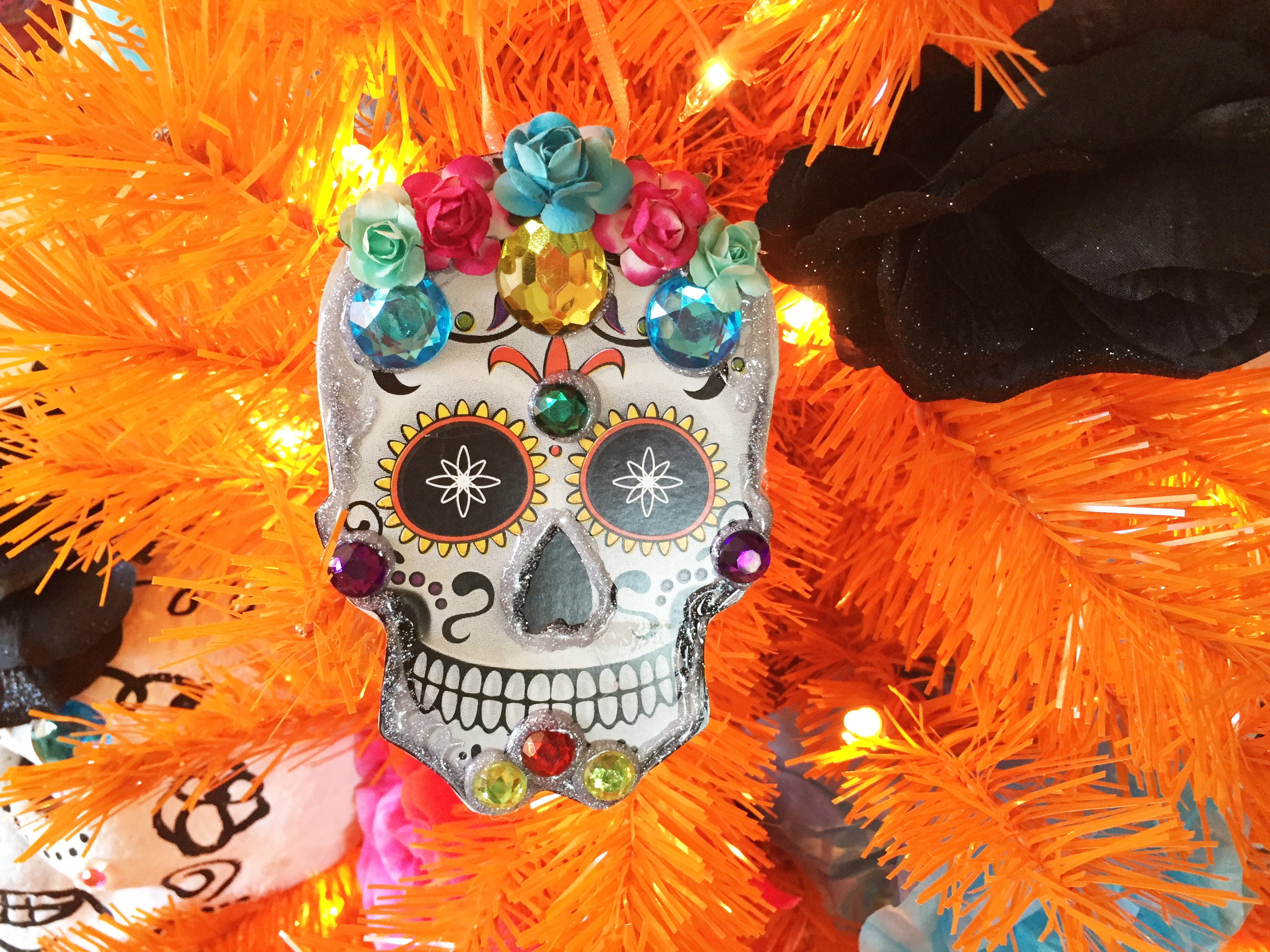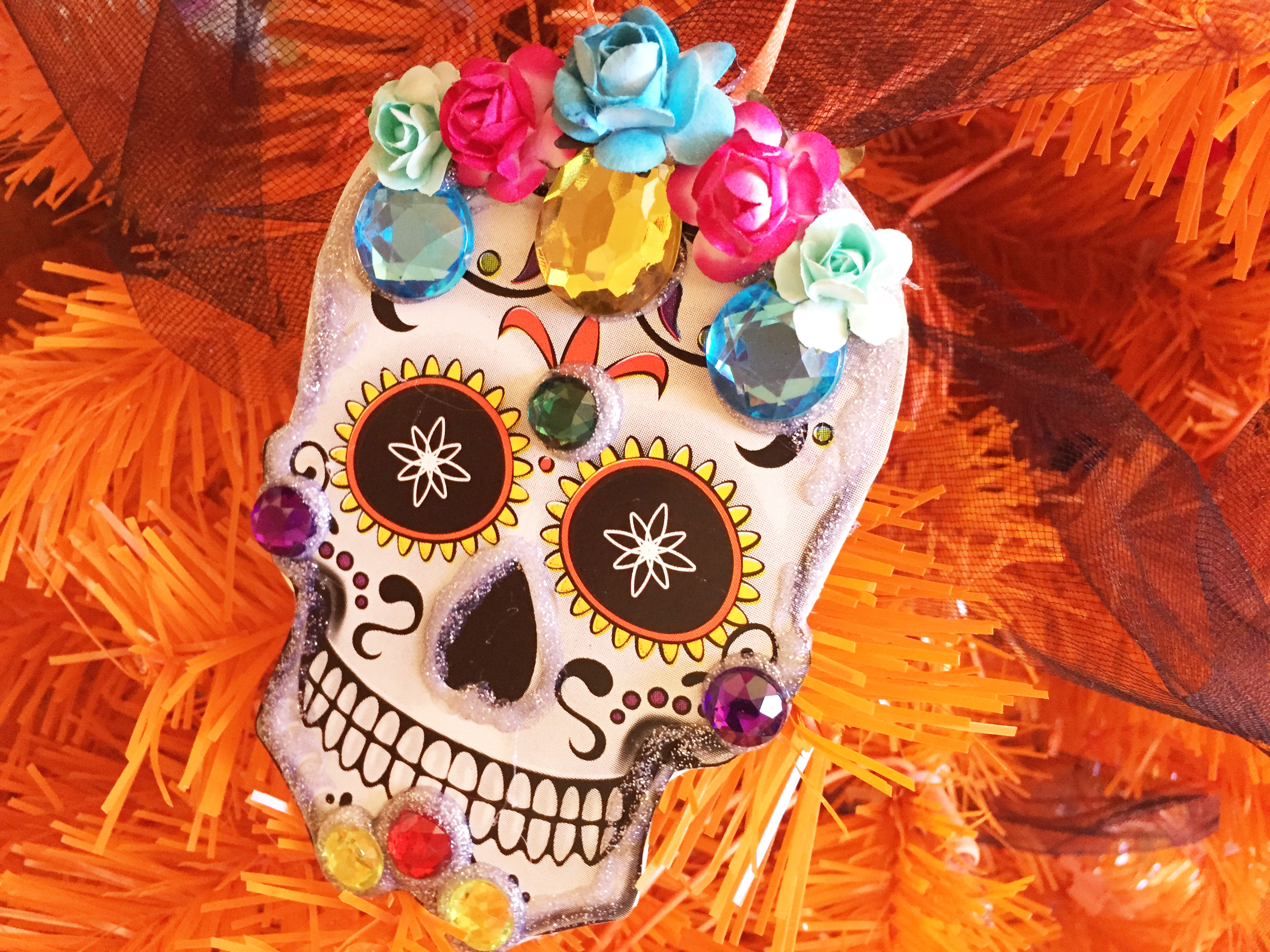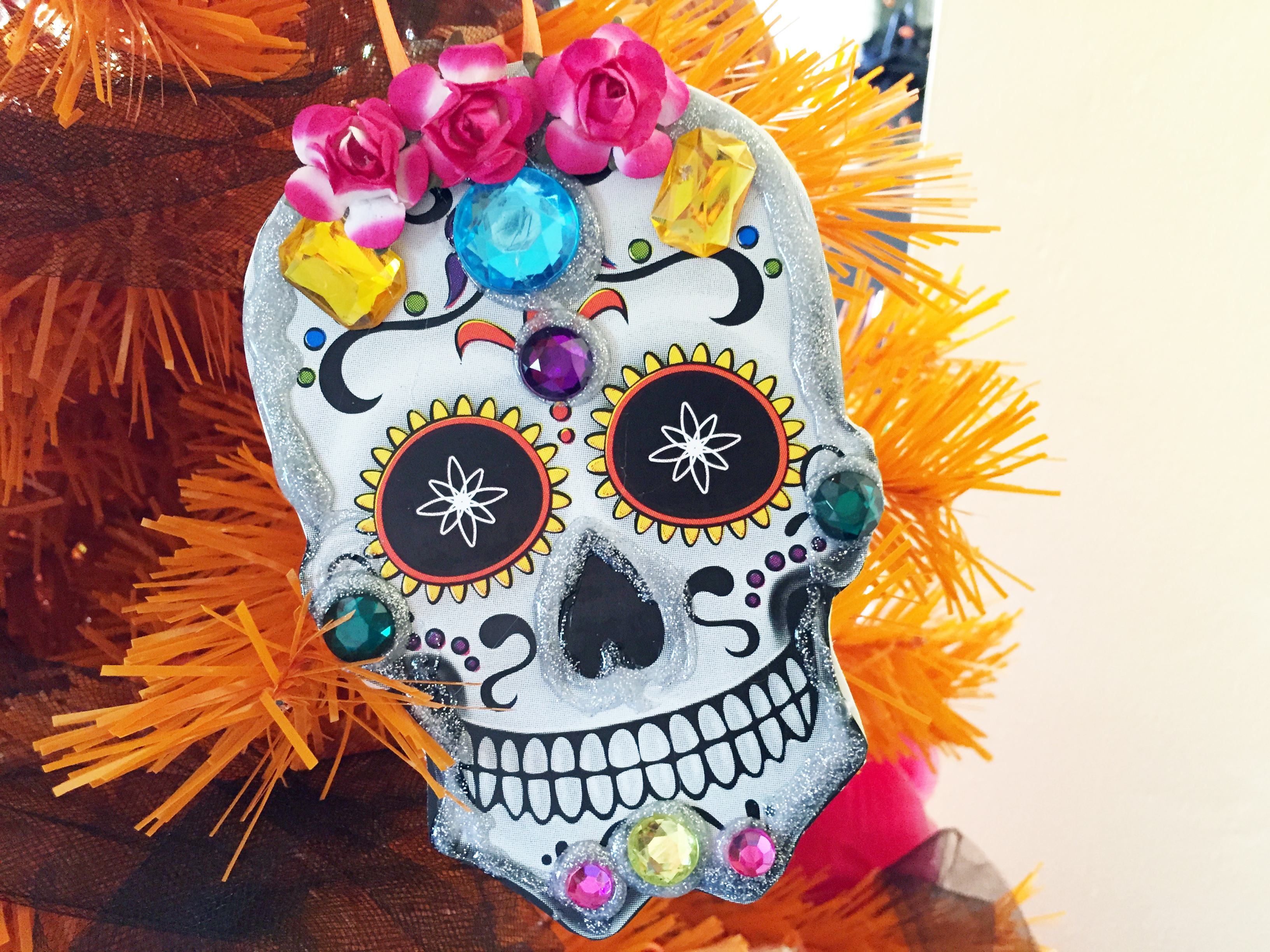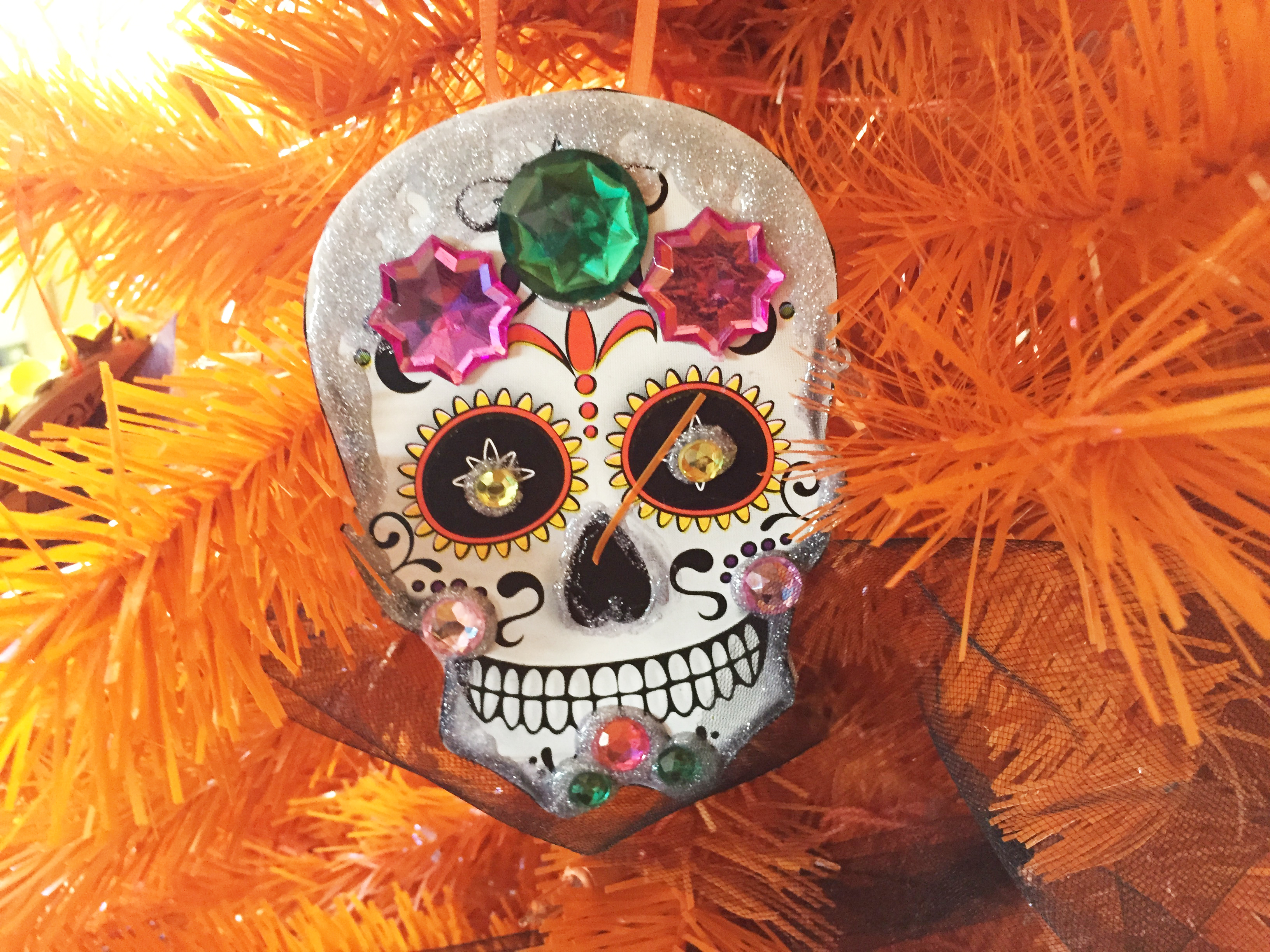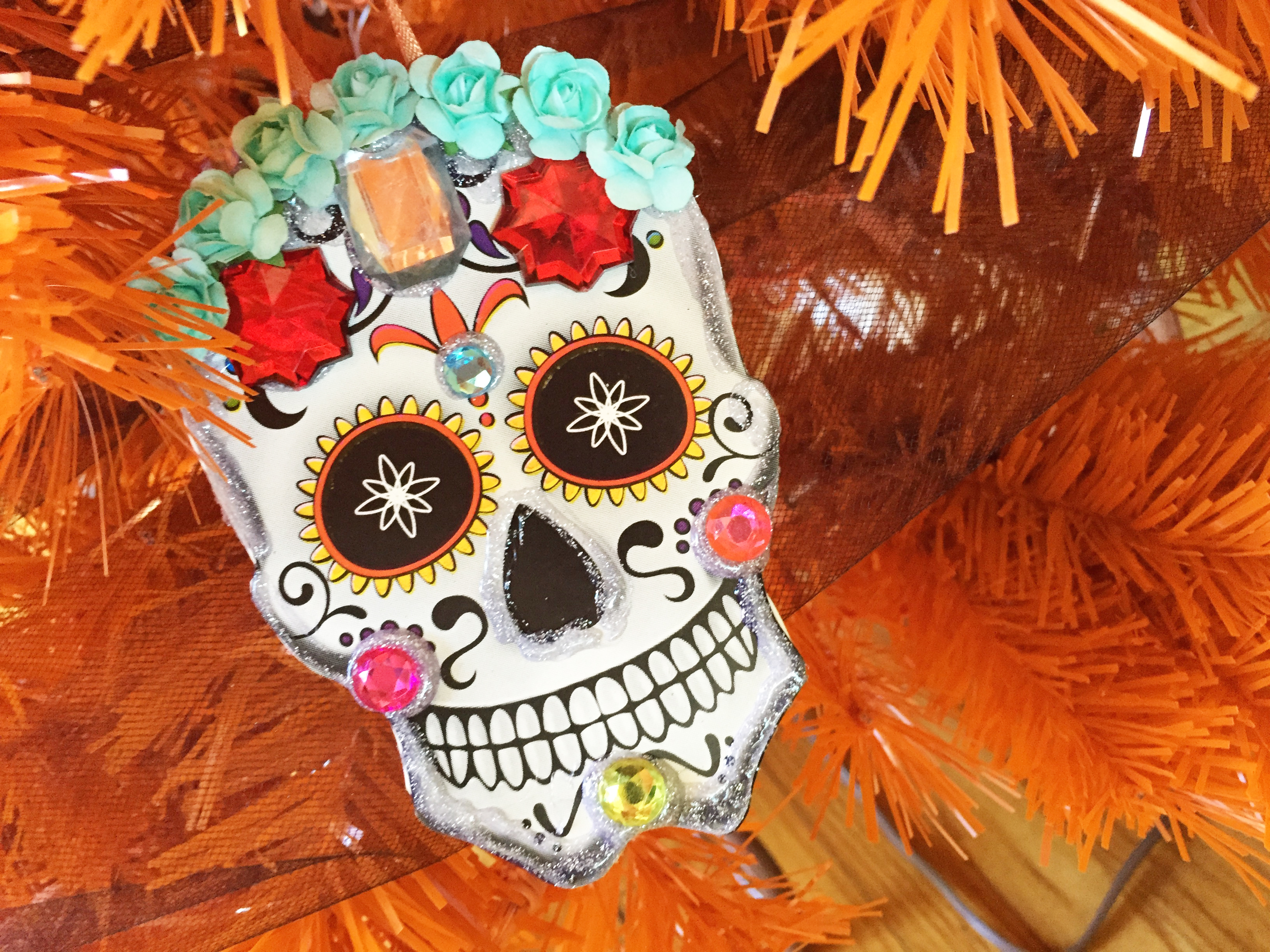 Thanks for stopping by! I hope you enjoyed seeing the paper plate sugar skull ornaments being made!
Follow along on my adventures.
XO Cathie
(Visited 3,412 times, 1 visits today)