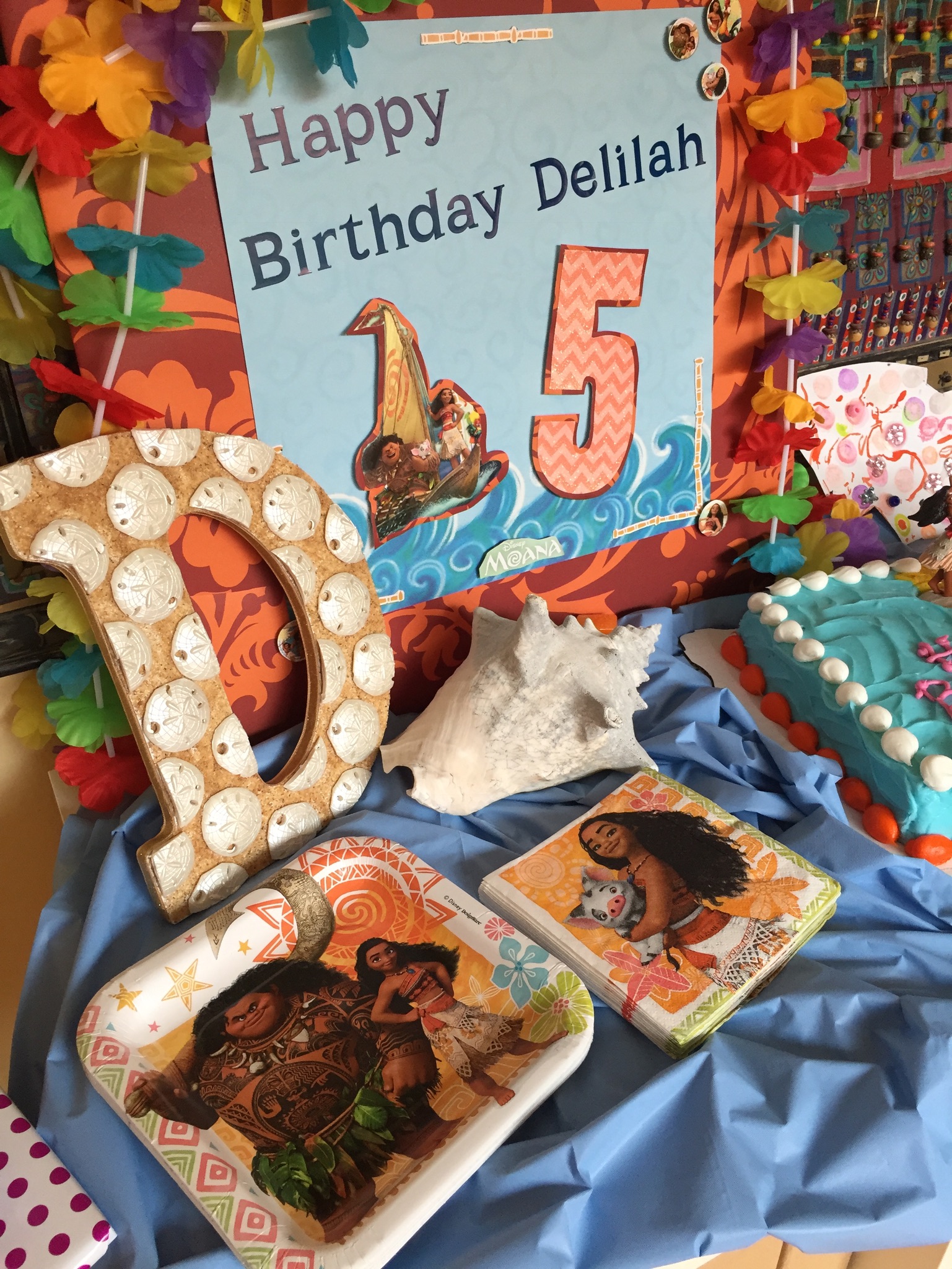 Moana 5th Birthday for Little Delilah!
I knew what her answer would be when I asked Delilah what theme she wanted for her birthday…..Moana! We have Moana fever over here in Glendale, CA. Both my daughters are just crazy for the movie. Thankfully mommy and dad love it too. For birthday celebrations, we do cake at home with family on their actual birthday and we have a joint celebration with friends sometime in the fall.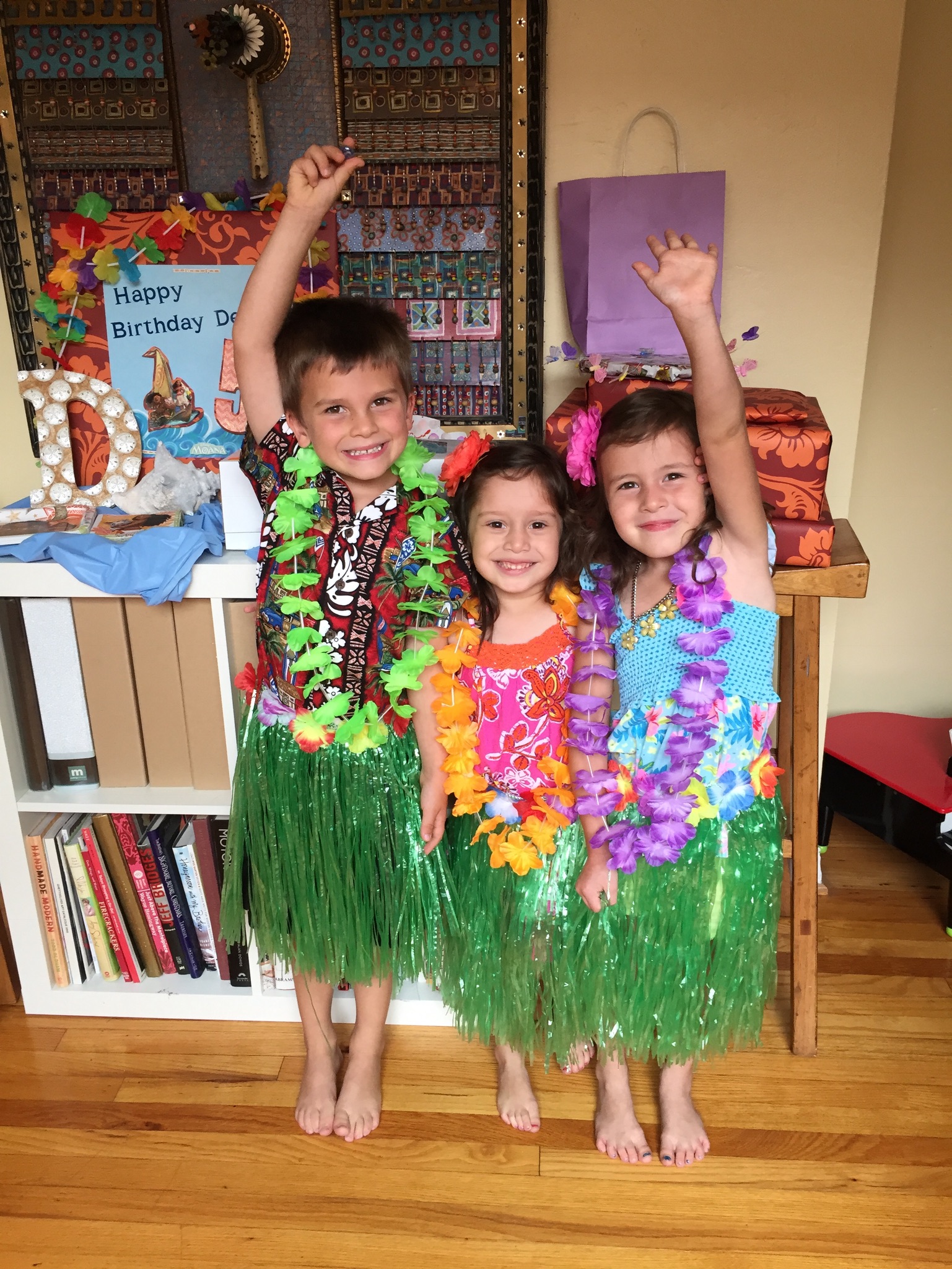 Raise your hand if you are 5! Look at those smiles. Cousin Tucker joined in the Moana Party fun!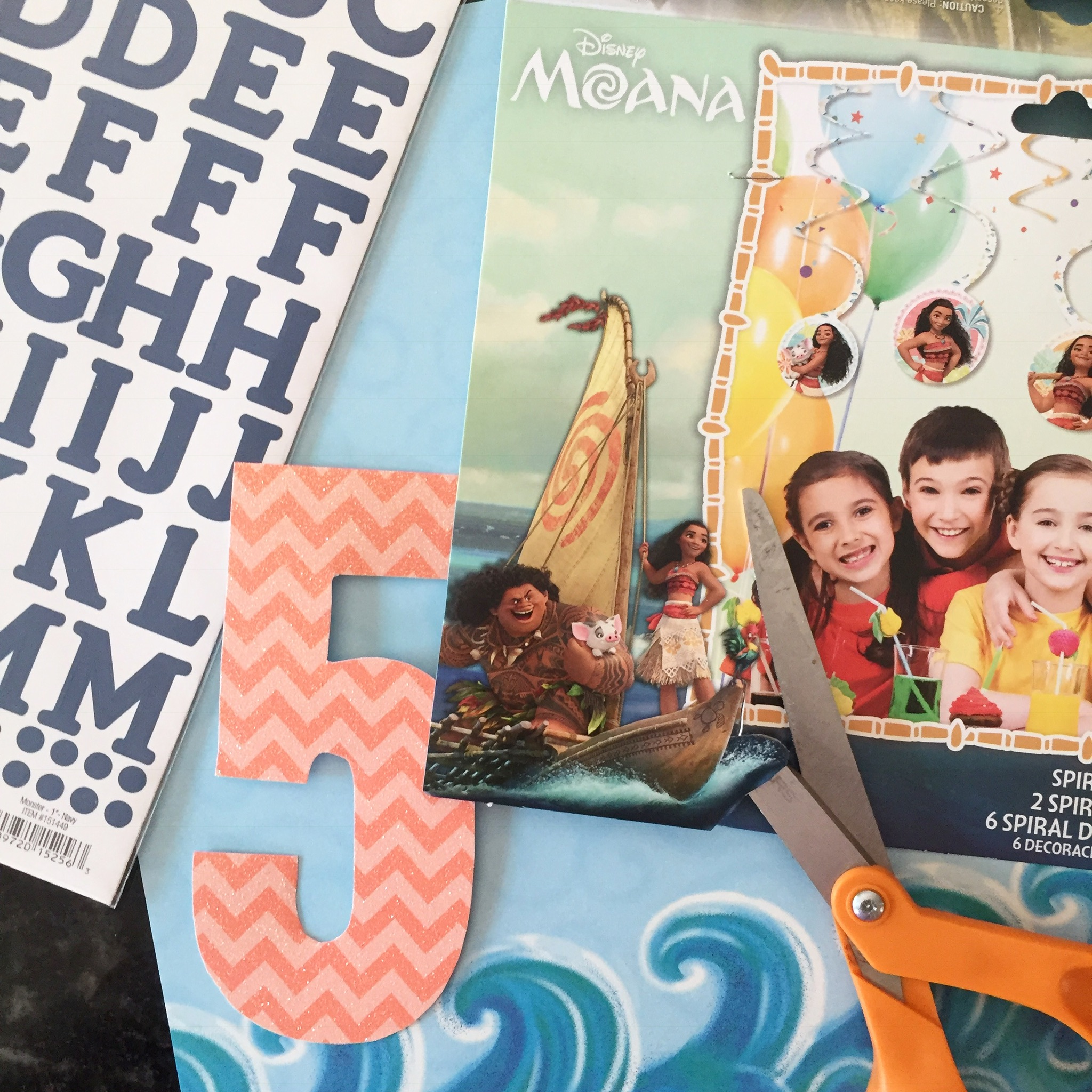 I made a sign for Delilah with a piece of cardboard, wrapping paper, stickers and scrapbook paper. I cut the design motifs from a package of Moana Swirl decorations. I ALWAYS save the packaging from store-bought party supplies. I used them for signs and table confetti.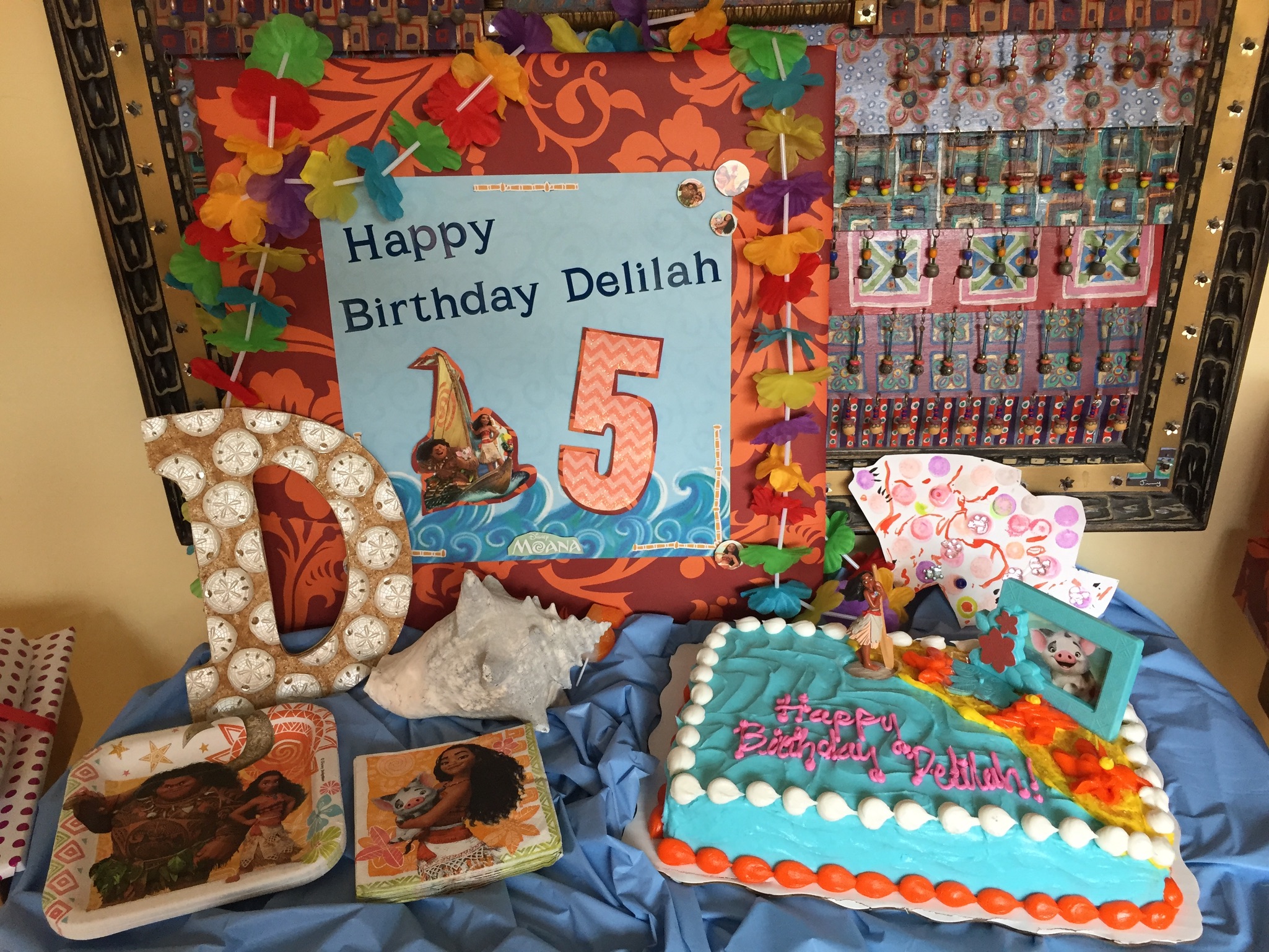 For the cake table display, I used a blue dollar-store tablecloth crinkled up to be water. Of course, we had a Moana cake. I purchased the cake from Walmart. It was sooooo yummy and it came with a Moana figurine and frame. The napkins and plates came from Party City. I made the sand dollar D with sand and Mod Melts. That big shell I collected about 20 years ago on a vacation to the Virgin Islands.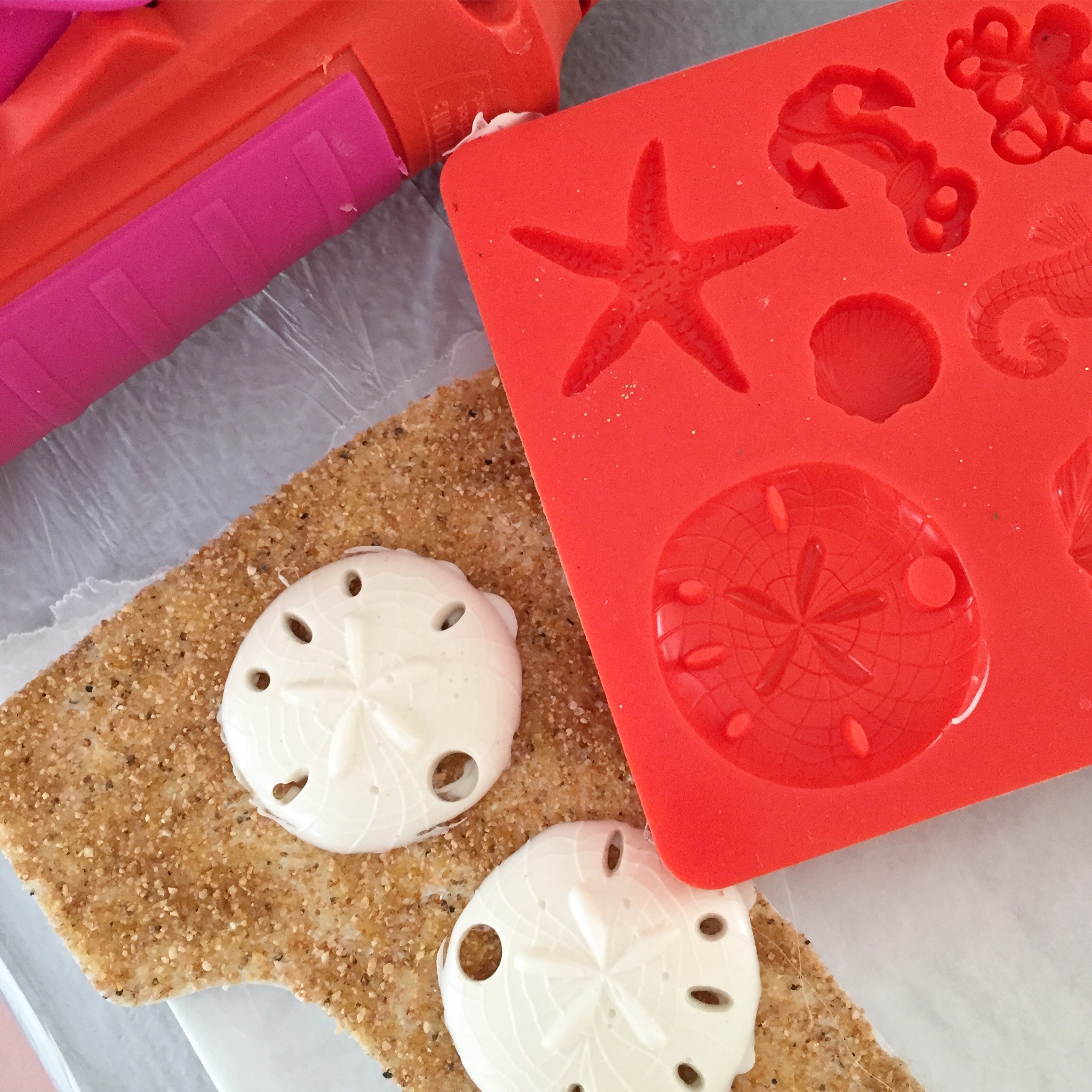 This is the Mod Melt Seashell Mod. I used Pearl White Paint on the Mod Melt Sand-dollar. Learn more about the how I made the D here.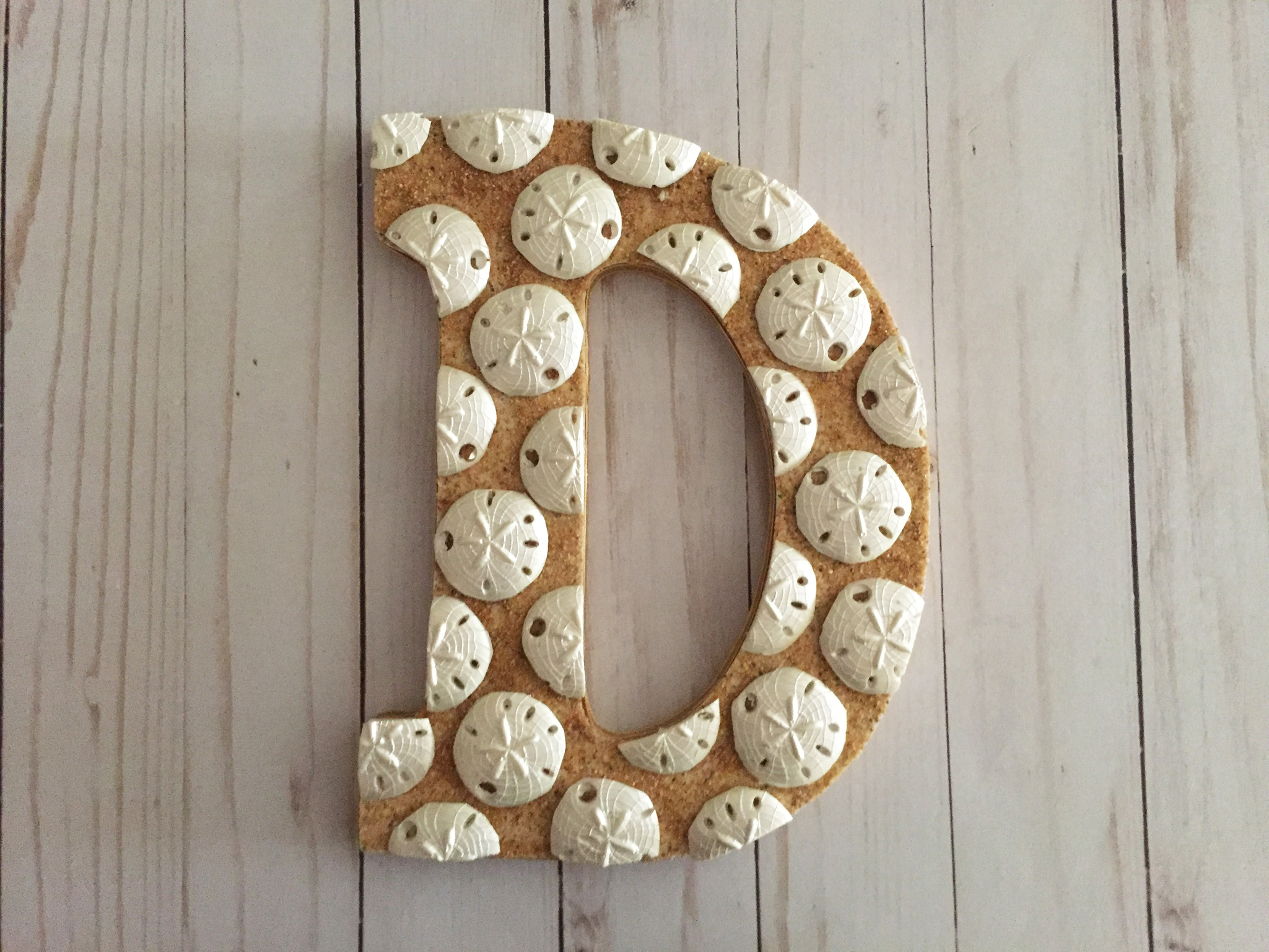 Here is the finished Moana themed D – Learn more here.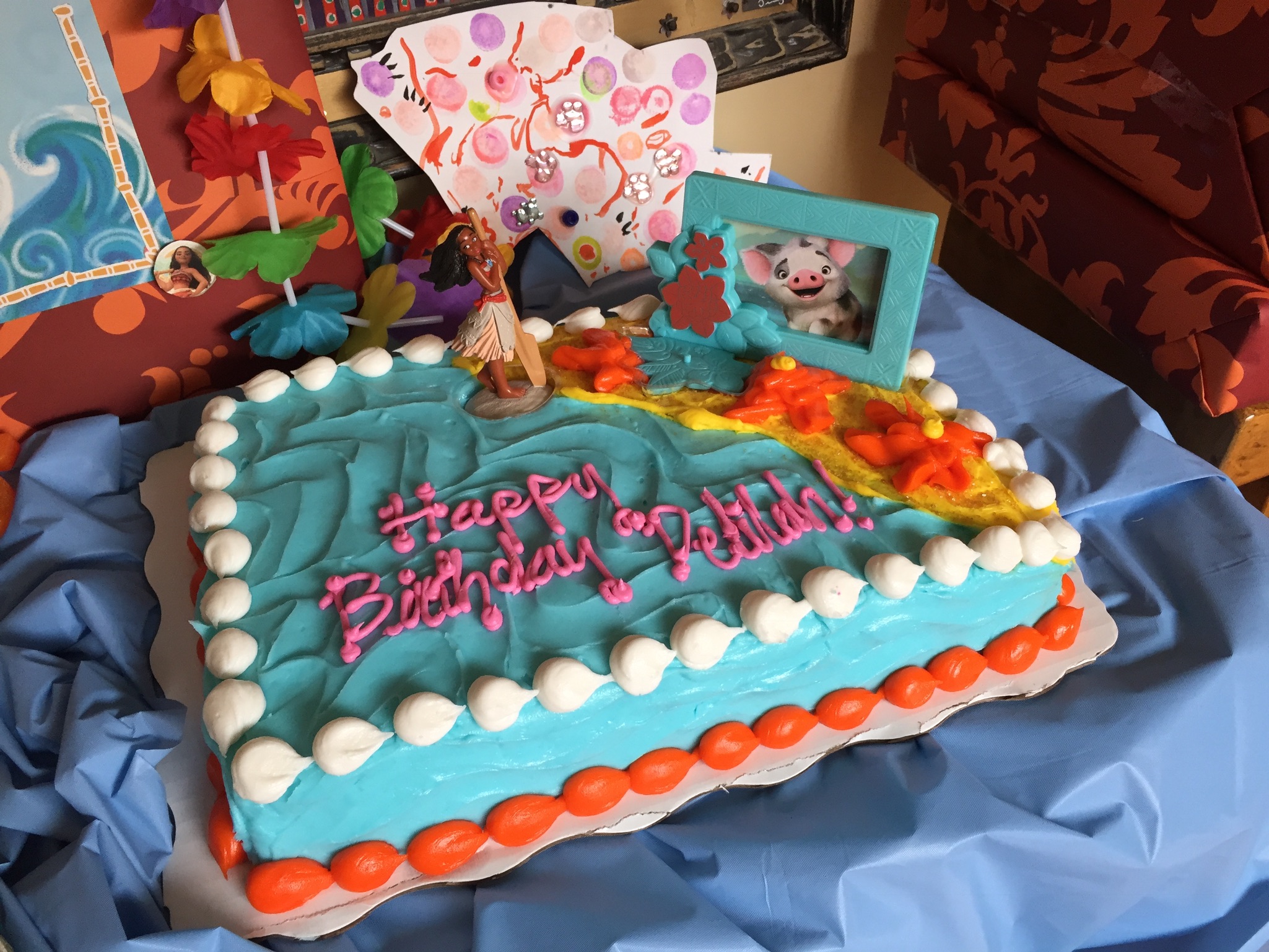 Moana Birthday Cake!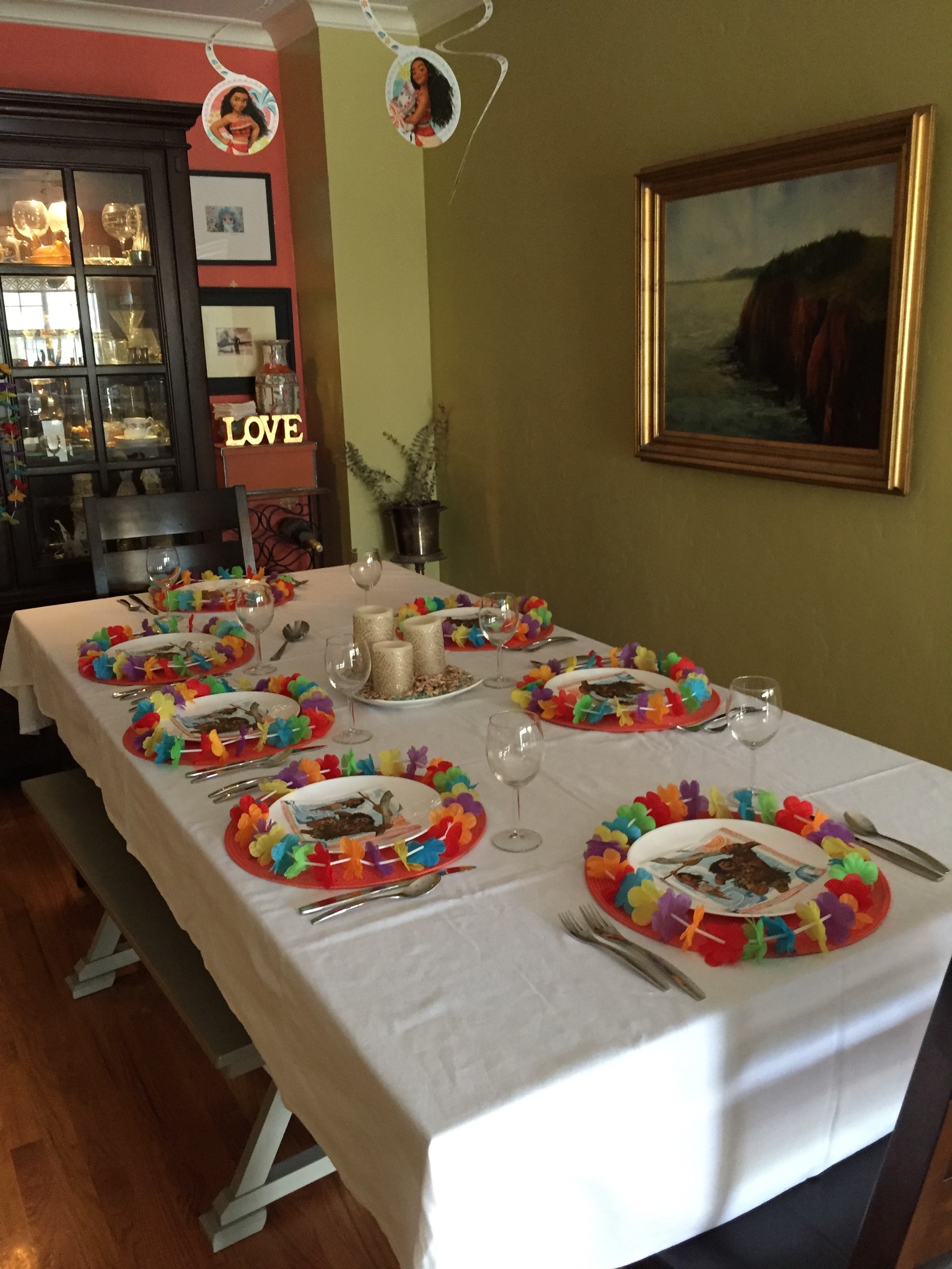 We did a kids table and a table for the grown-ups. I added a party lei around each plate. For the grown-ups I just used a Moana napkin at each plate.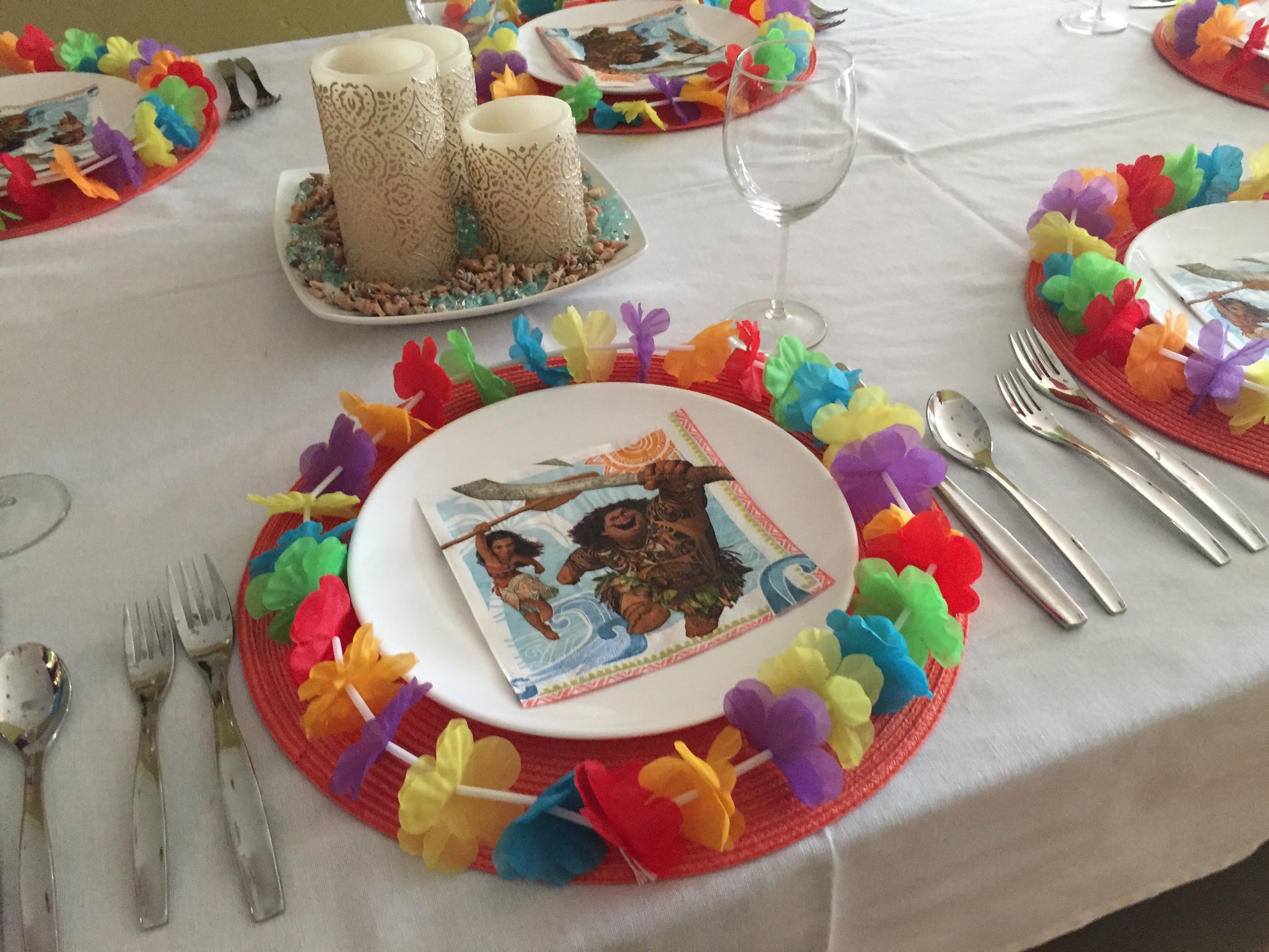 Who wants a seat???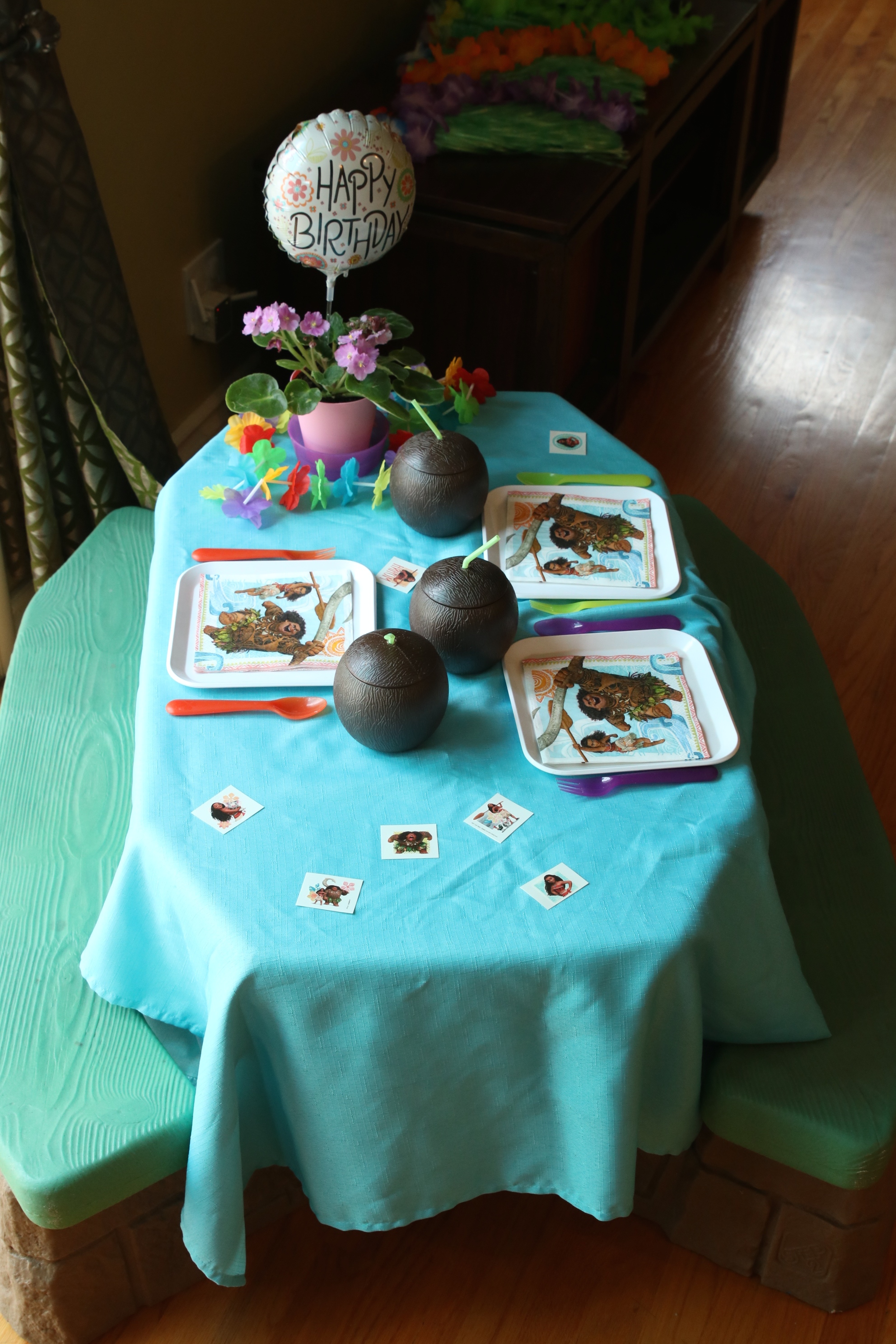 For the kids table, I bought some party cups that are shaped like coconuts. I filled them with watered down juice. All the kids went crazy for the cups. I sprinkled Moana tattoos around the table. They were also from Party City.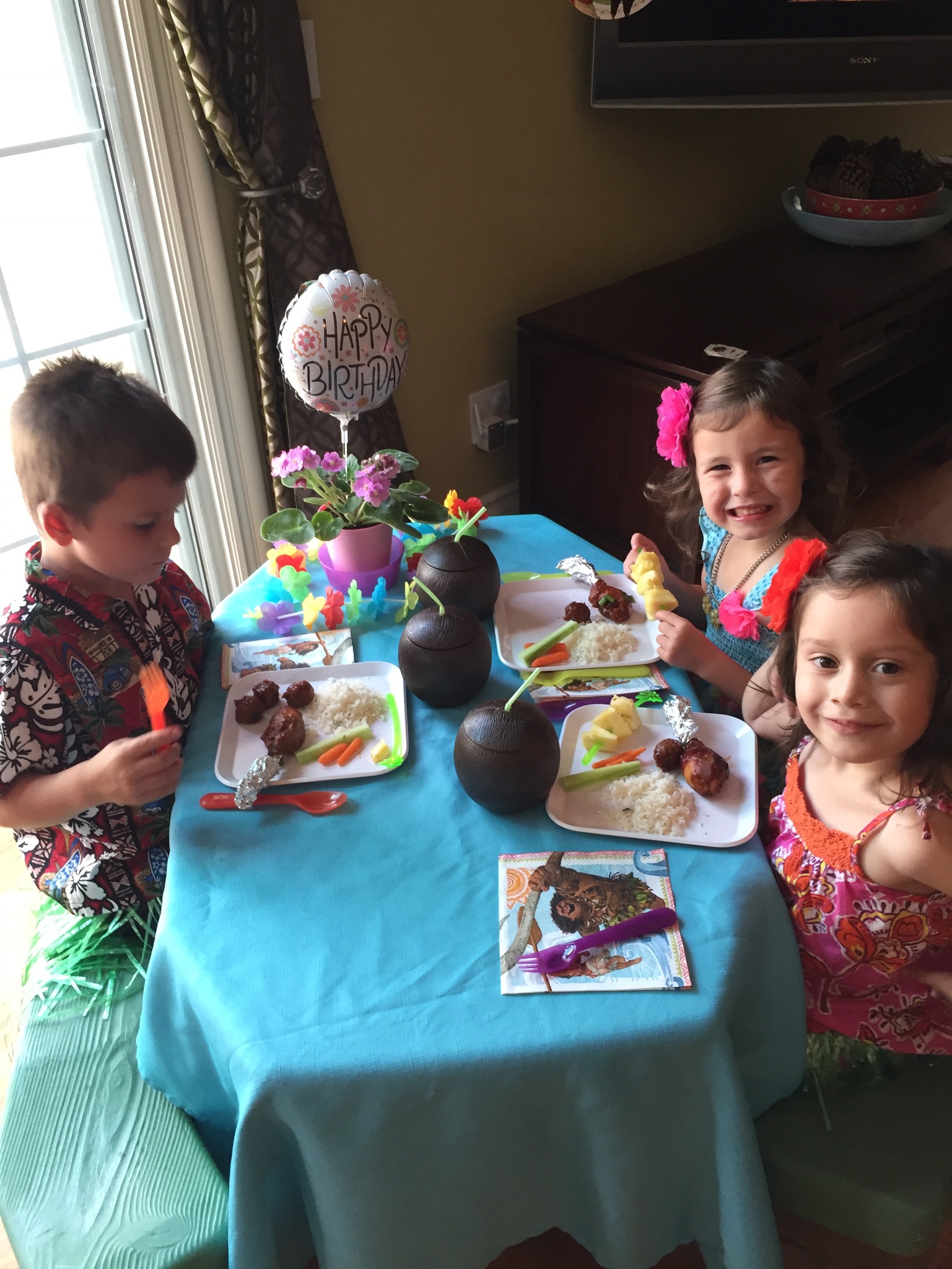 The kids loved sitting at their own Moana table.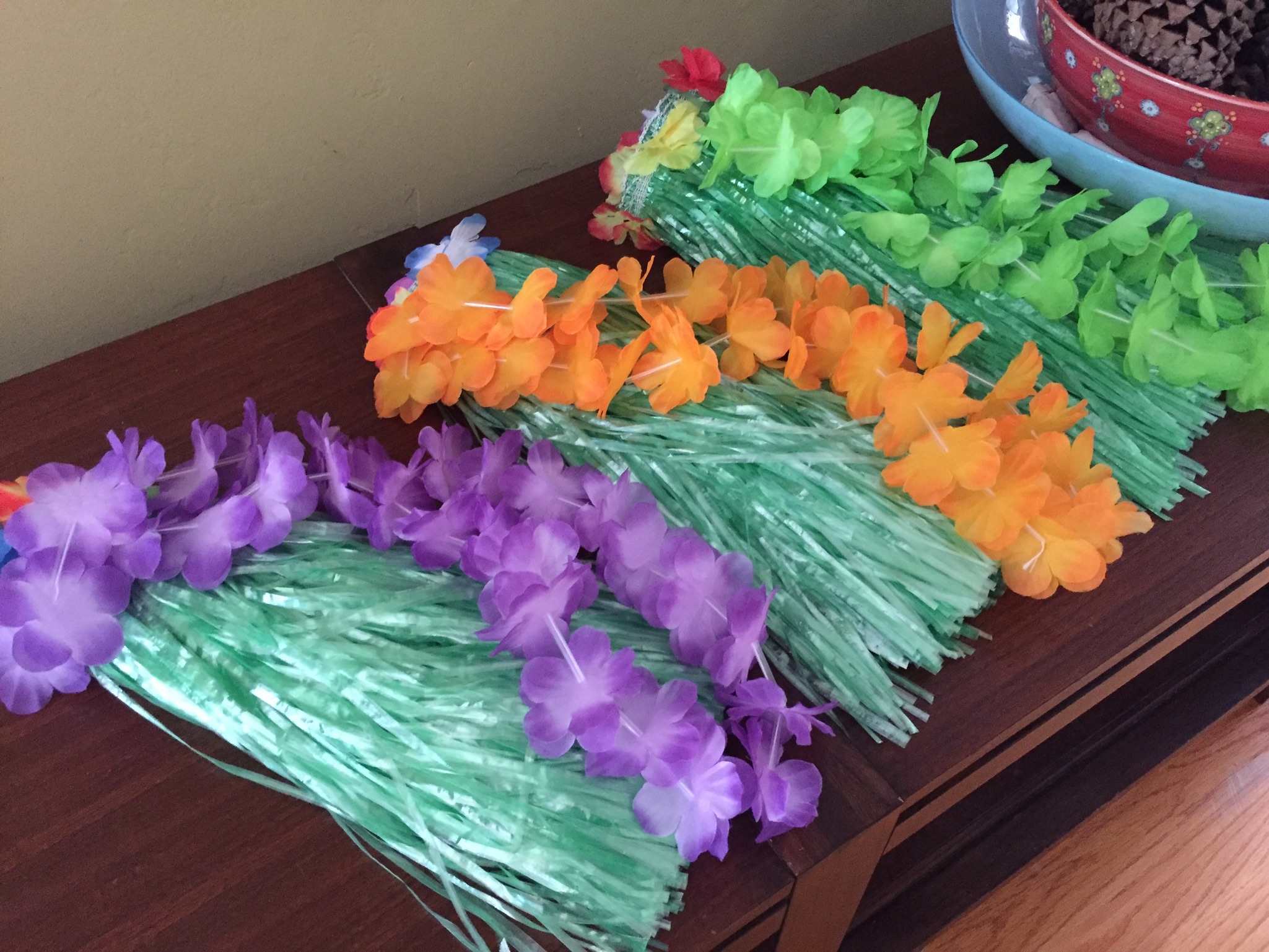 Each little one had a grass skirt and silk lei to wear.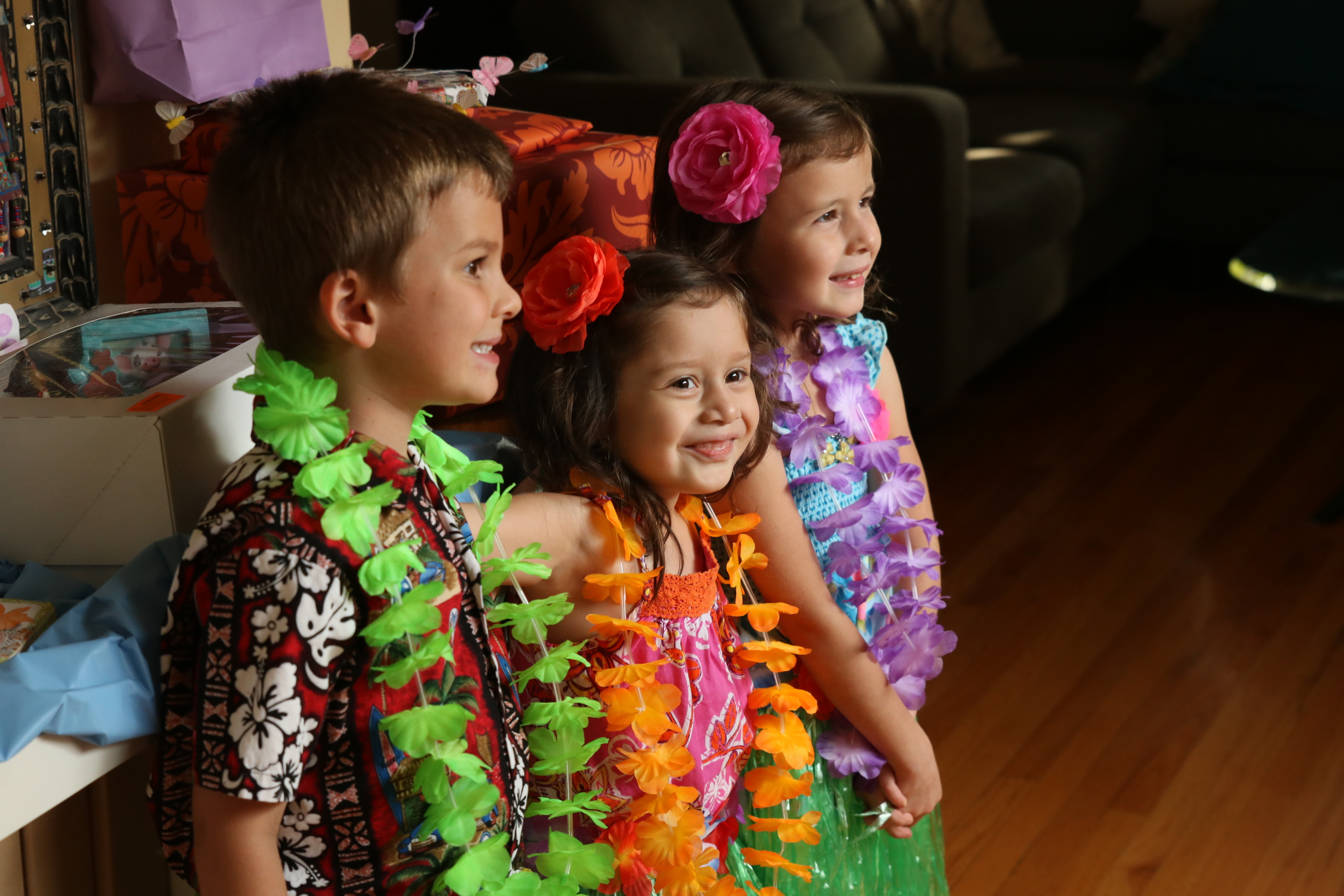 Look at those smiles….. so happy.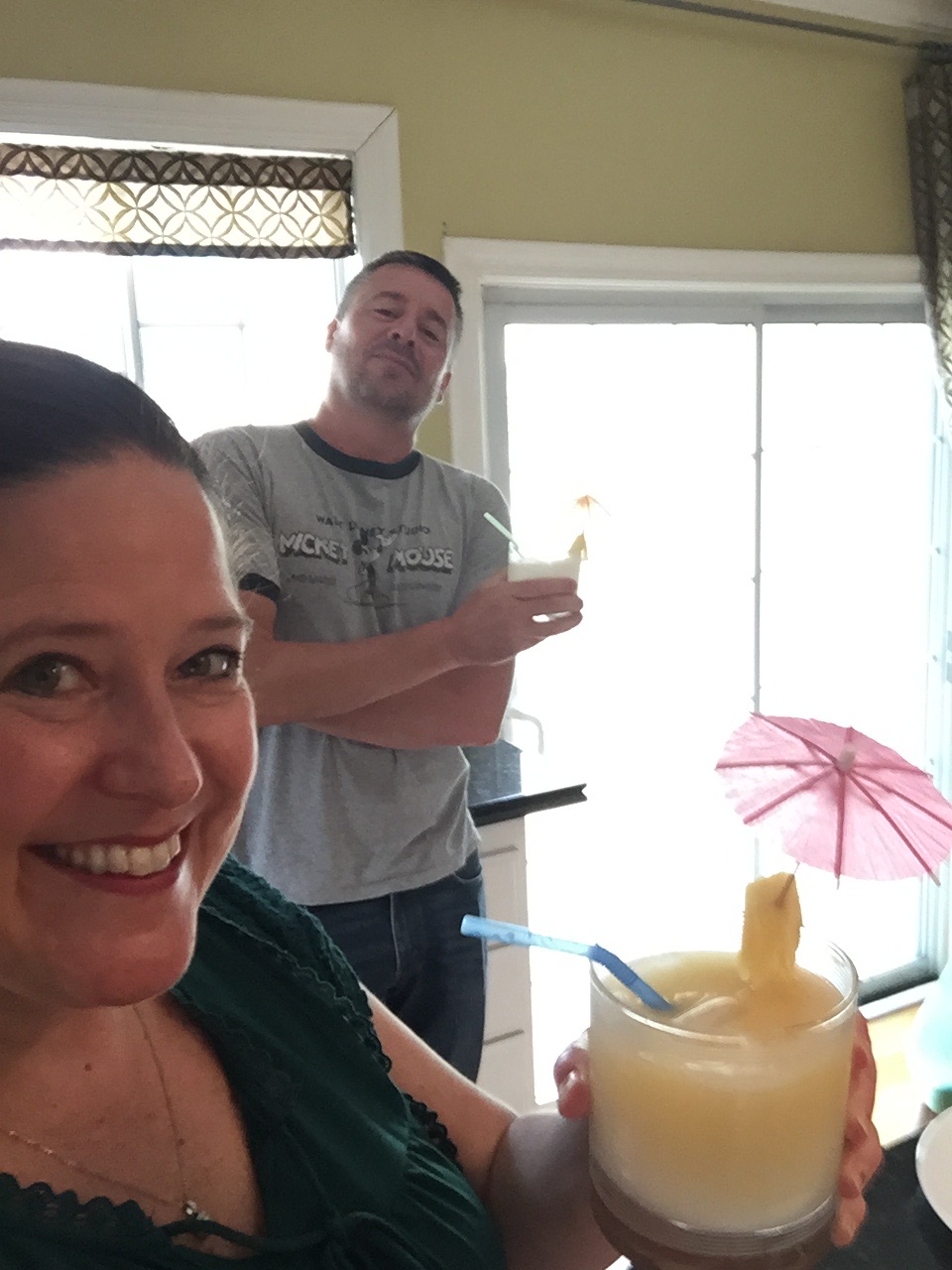 We made Pina Coladas for the grown-ups.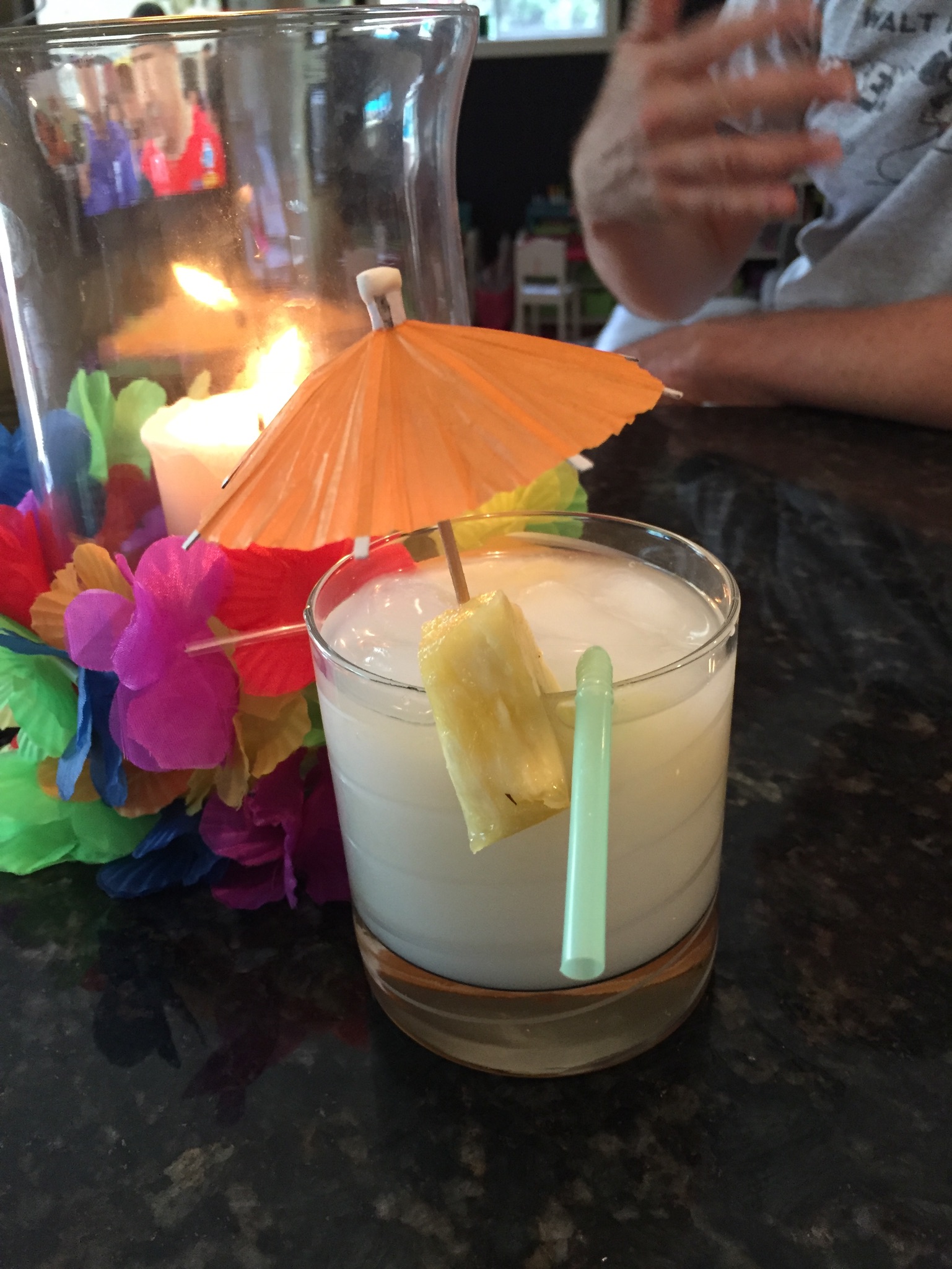 Of course we needed party umbrellas for our drinks.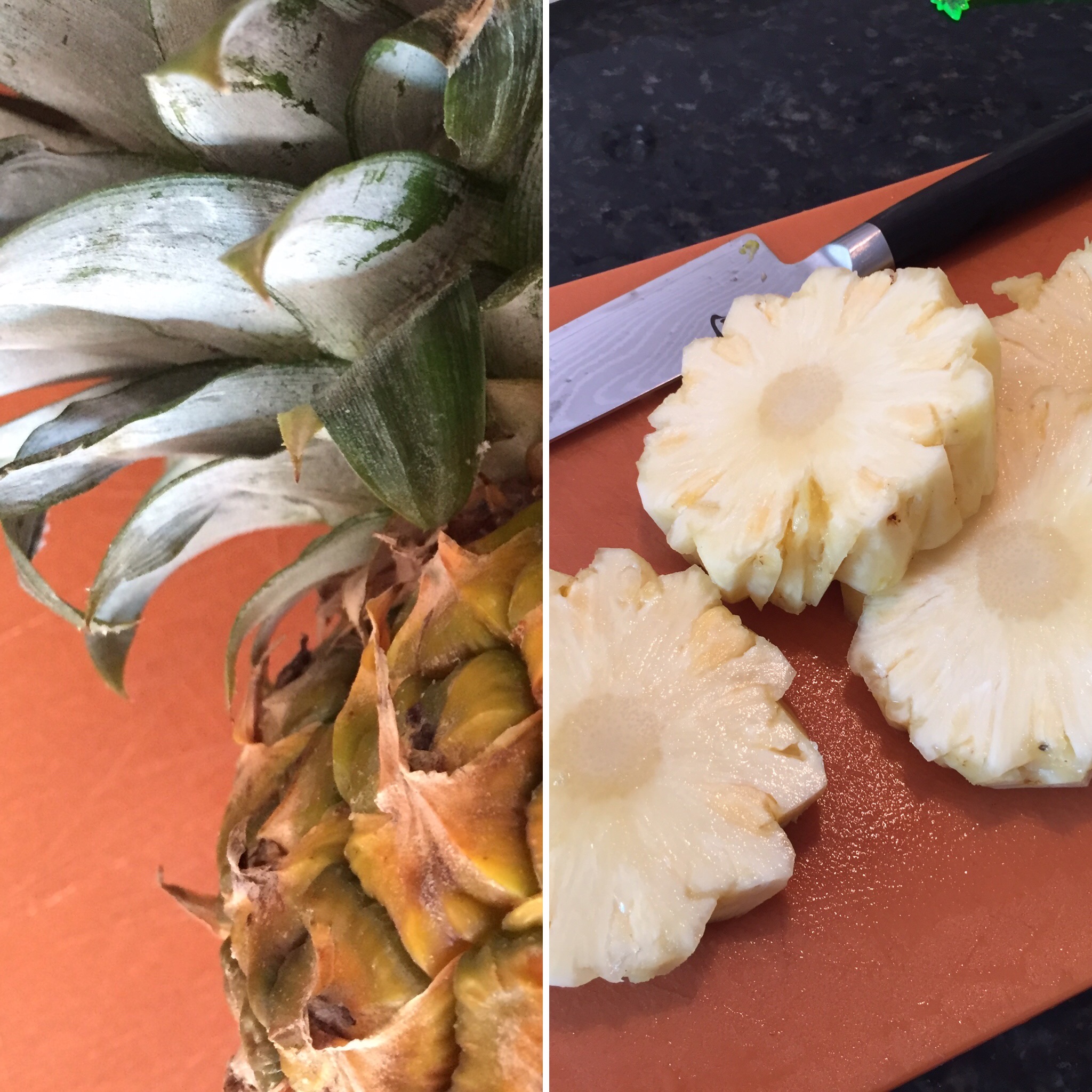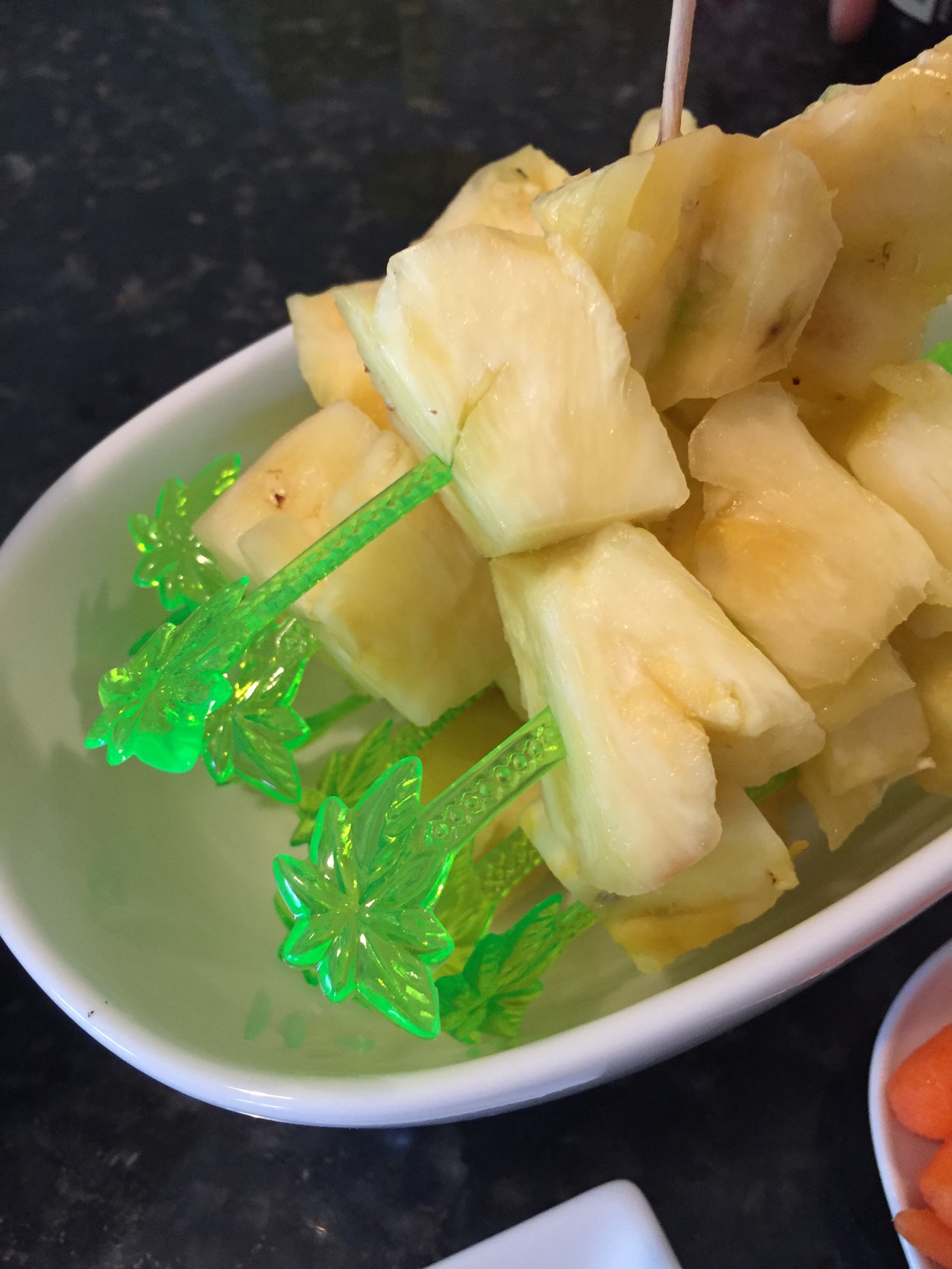 I made pineapple k-bobs with fresh cut pineapple and palm tree skewers.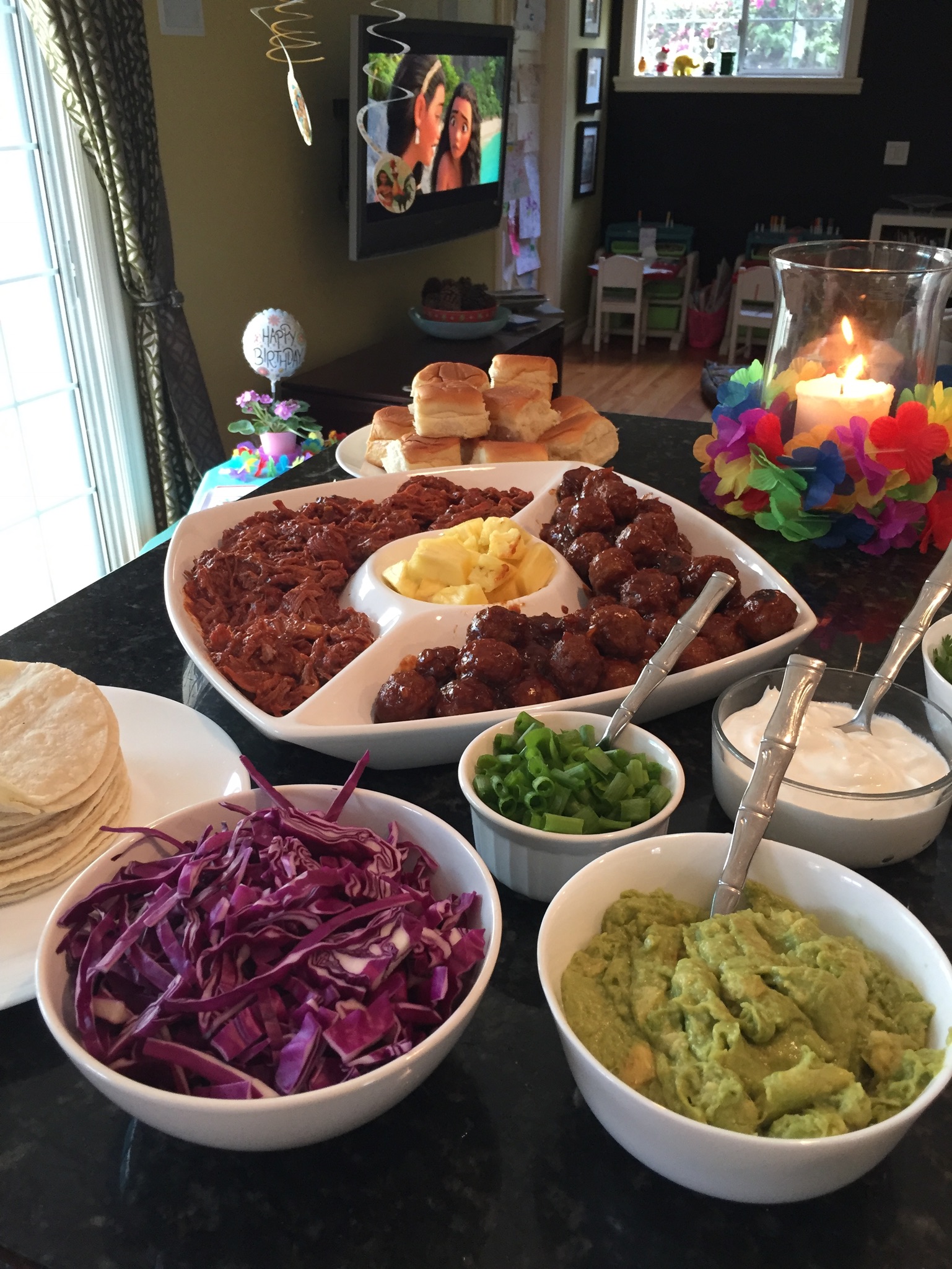 For the menu, I made slow cooker BBQ Chicken legs, pulled pork sandwiches on Hawaiian Sweet Rolls/corn tortillas. We had rice and potato salad too.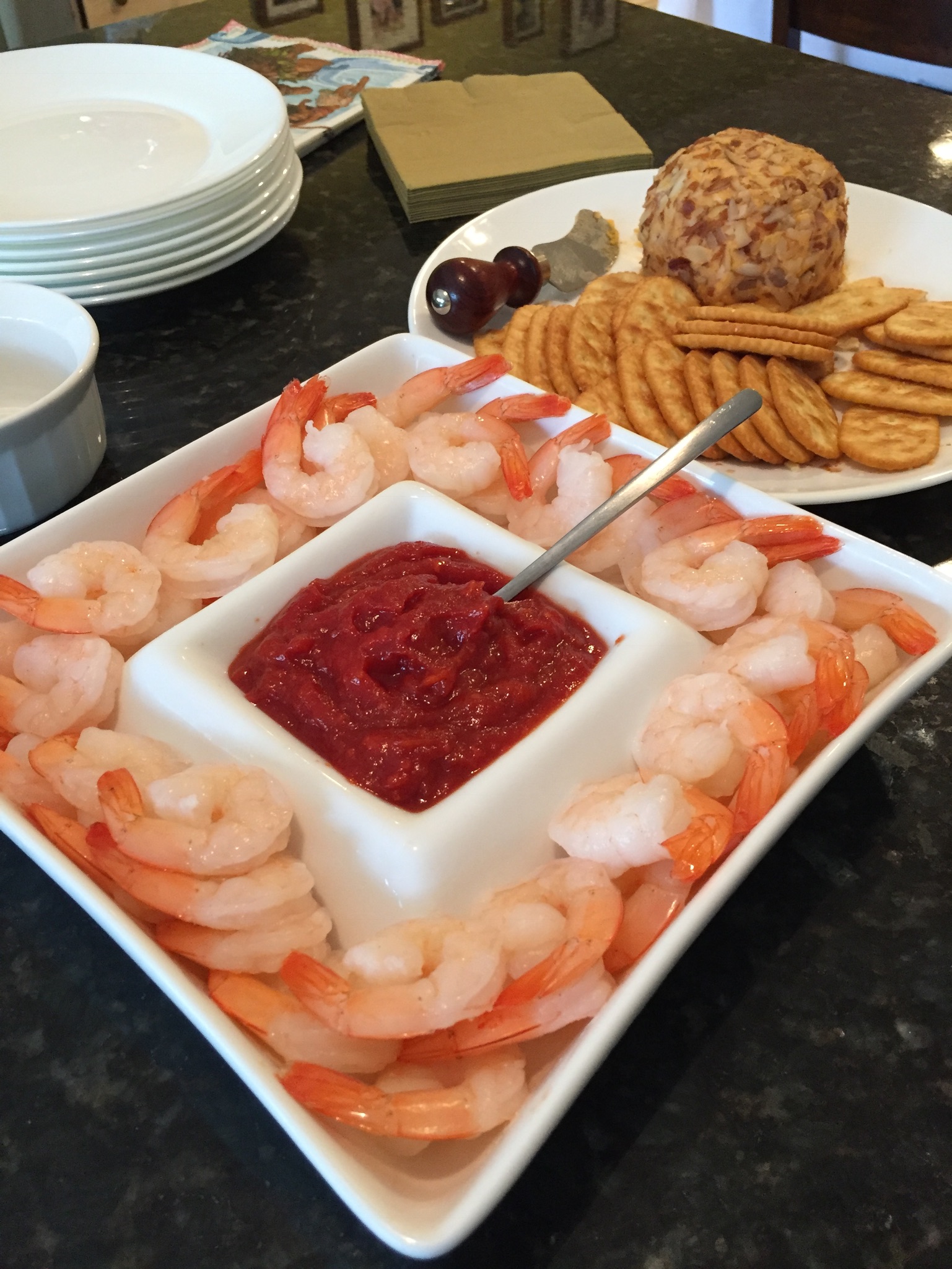 We did a little surf and turf….. Of course the shrimp was gone in a flash!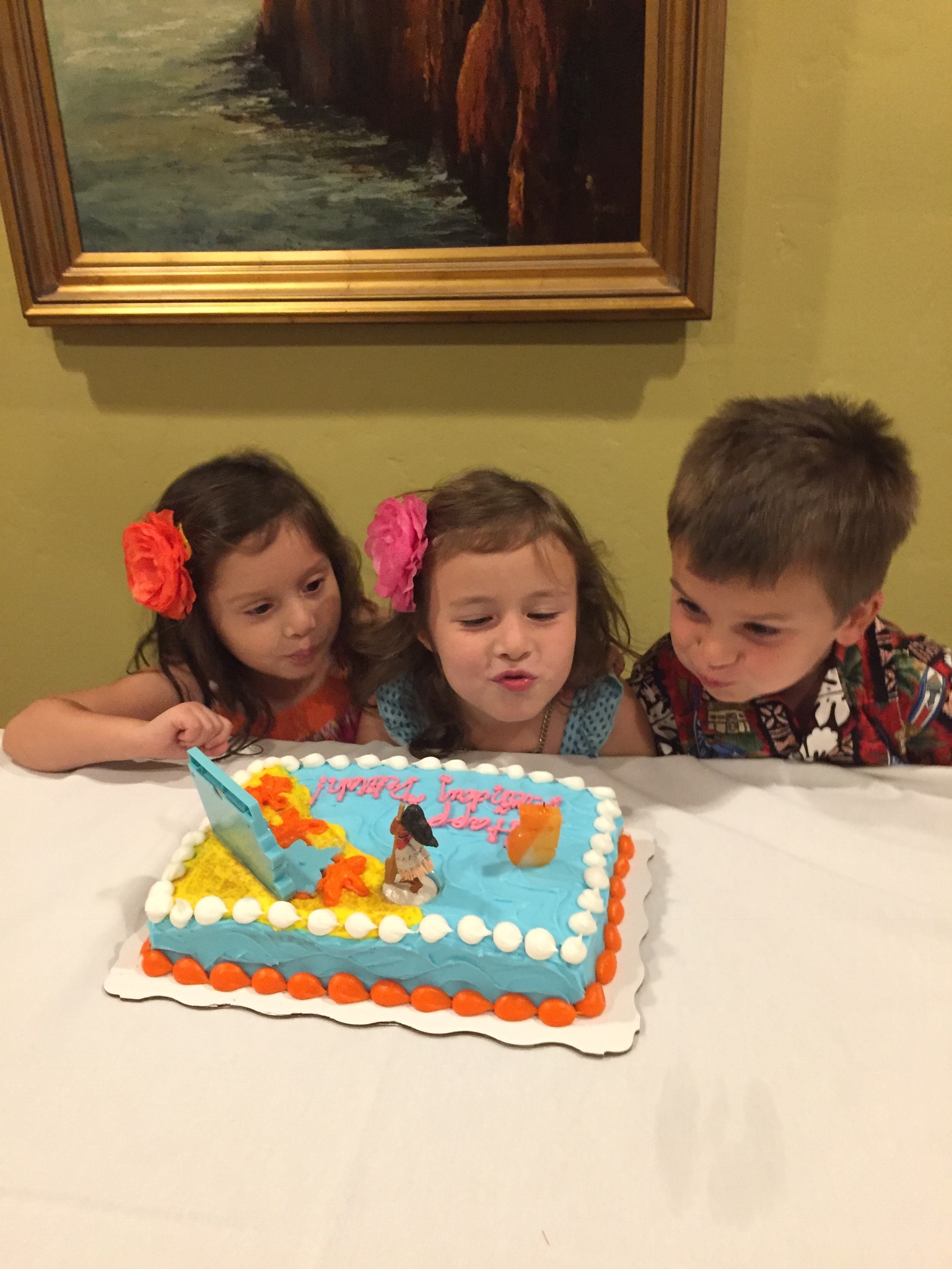 Cake time!!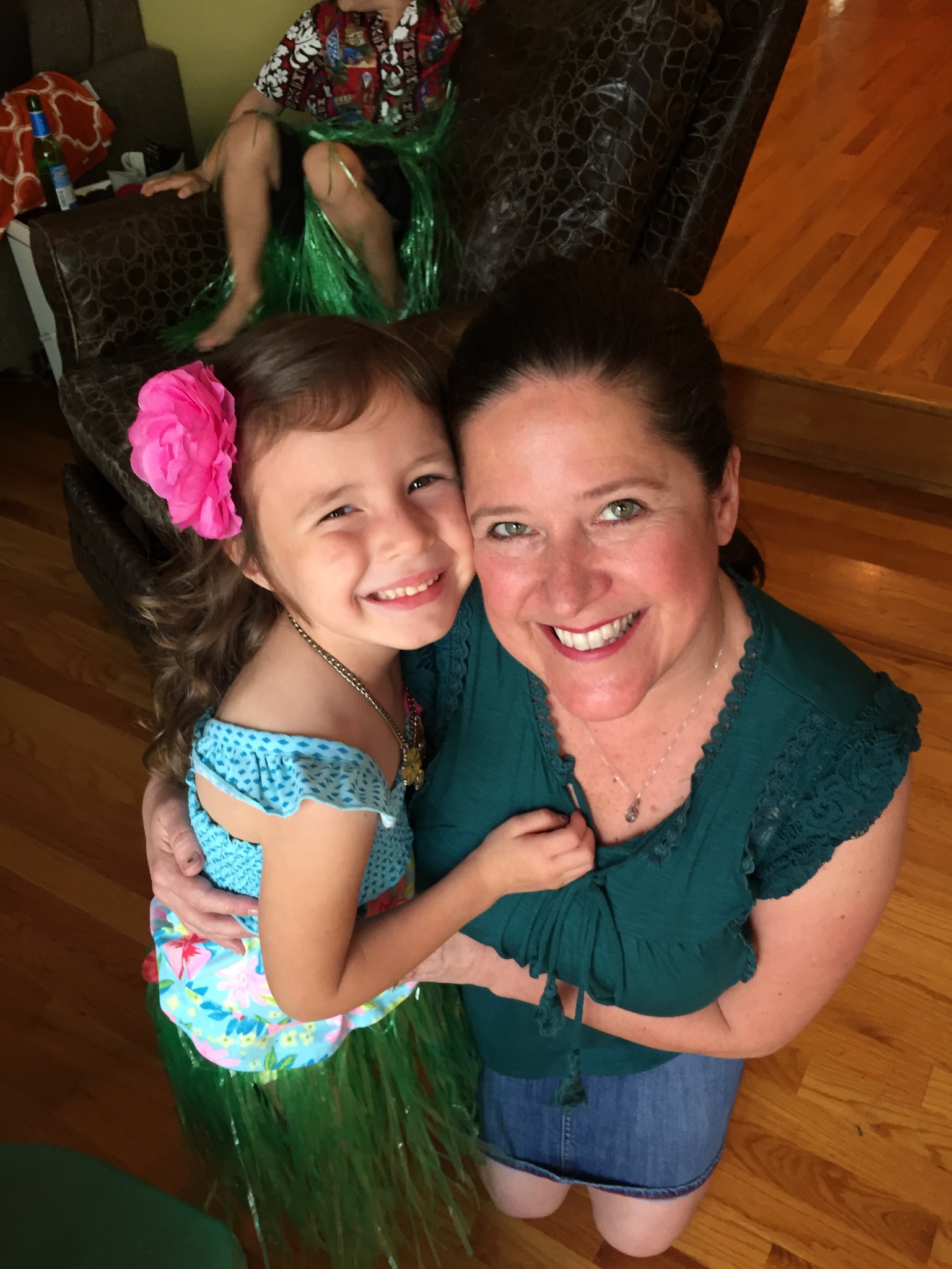 Mama and Delilah on her 5th Birthday. My heart is so full.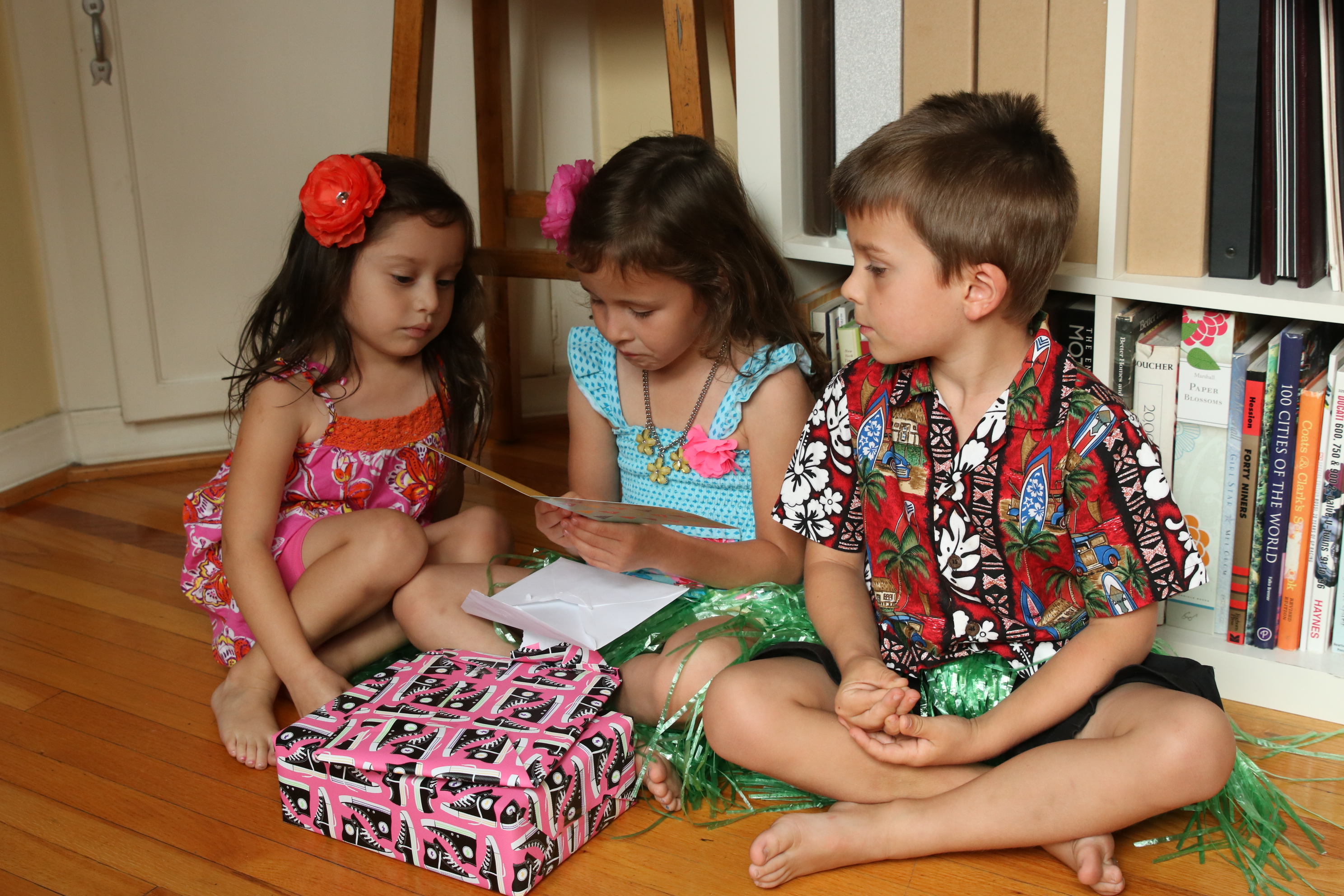 Time to open some gifts!!!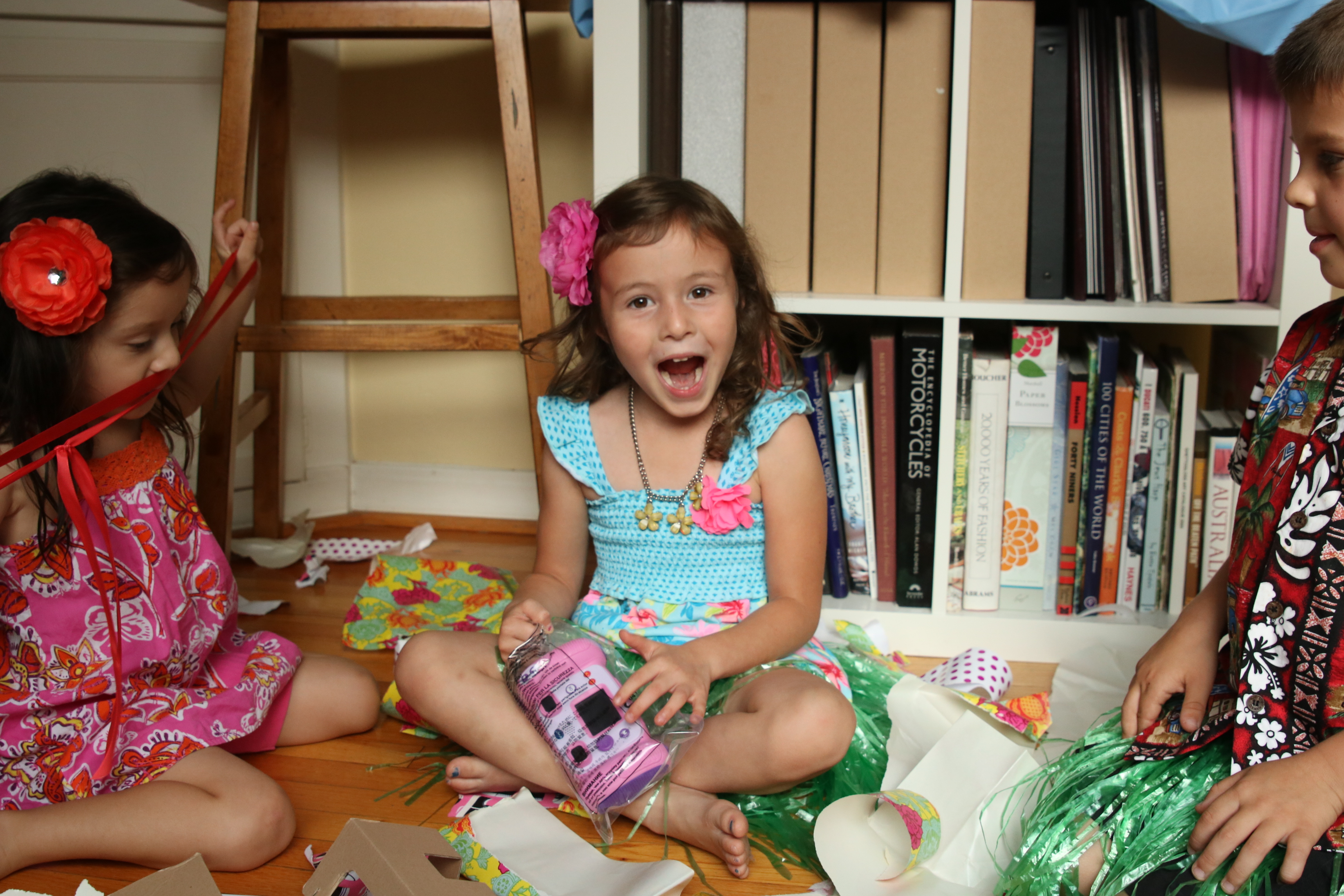 I think she likes her new camera – LOOK at that face! xoxo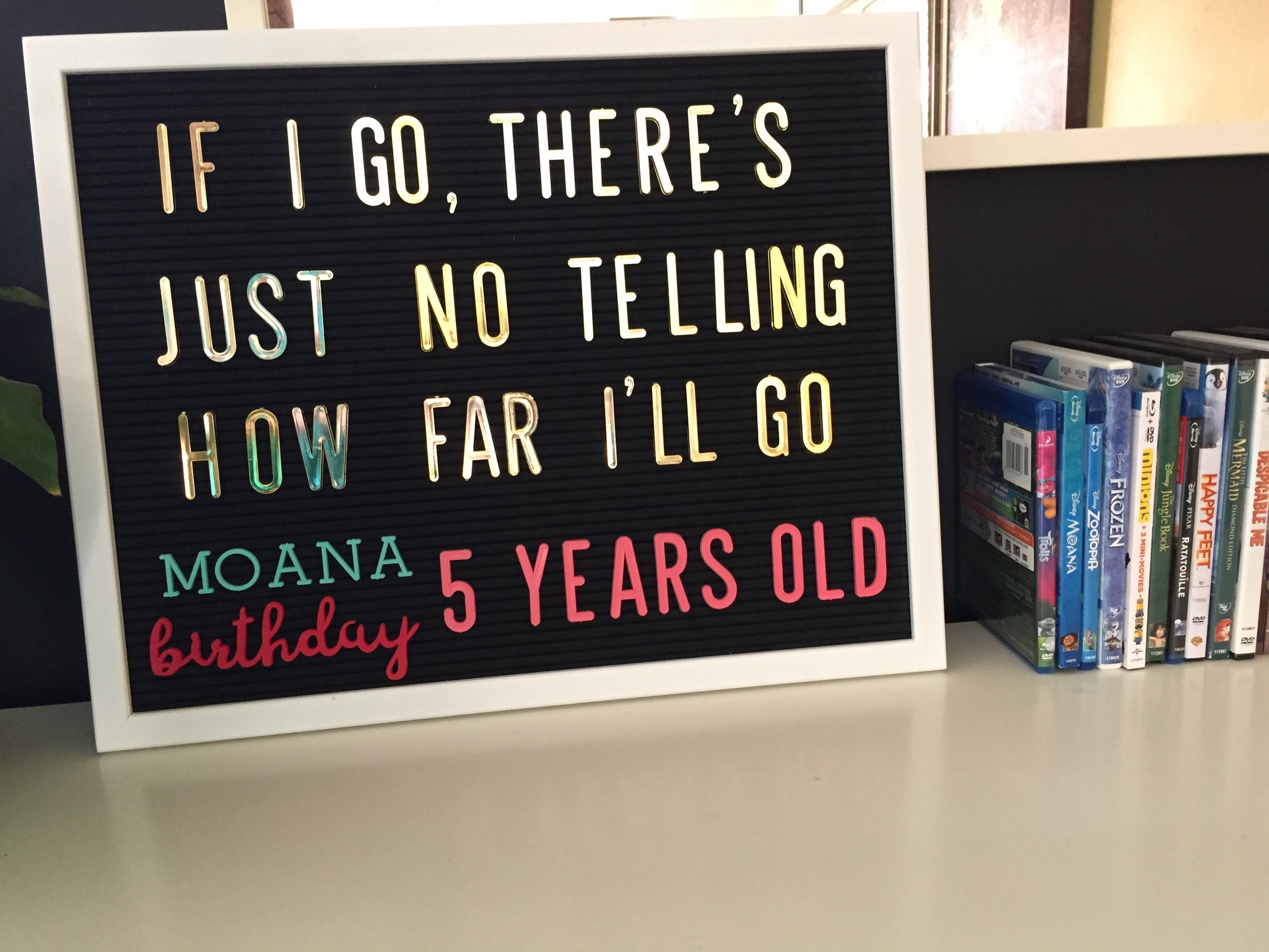 I decorated my letterboard with a favorite quote from Moana…… "If I go, there's just no telling how far I'll go." Makes me a bit dewy-eyed when I think of far my little D has gone. She is so strong and smart and now she is 5! Growing so fast and I couldn't be more proud of her.
SaveSaveSaveSave
(Visited 167 times, 1 visits today)