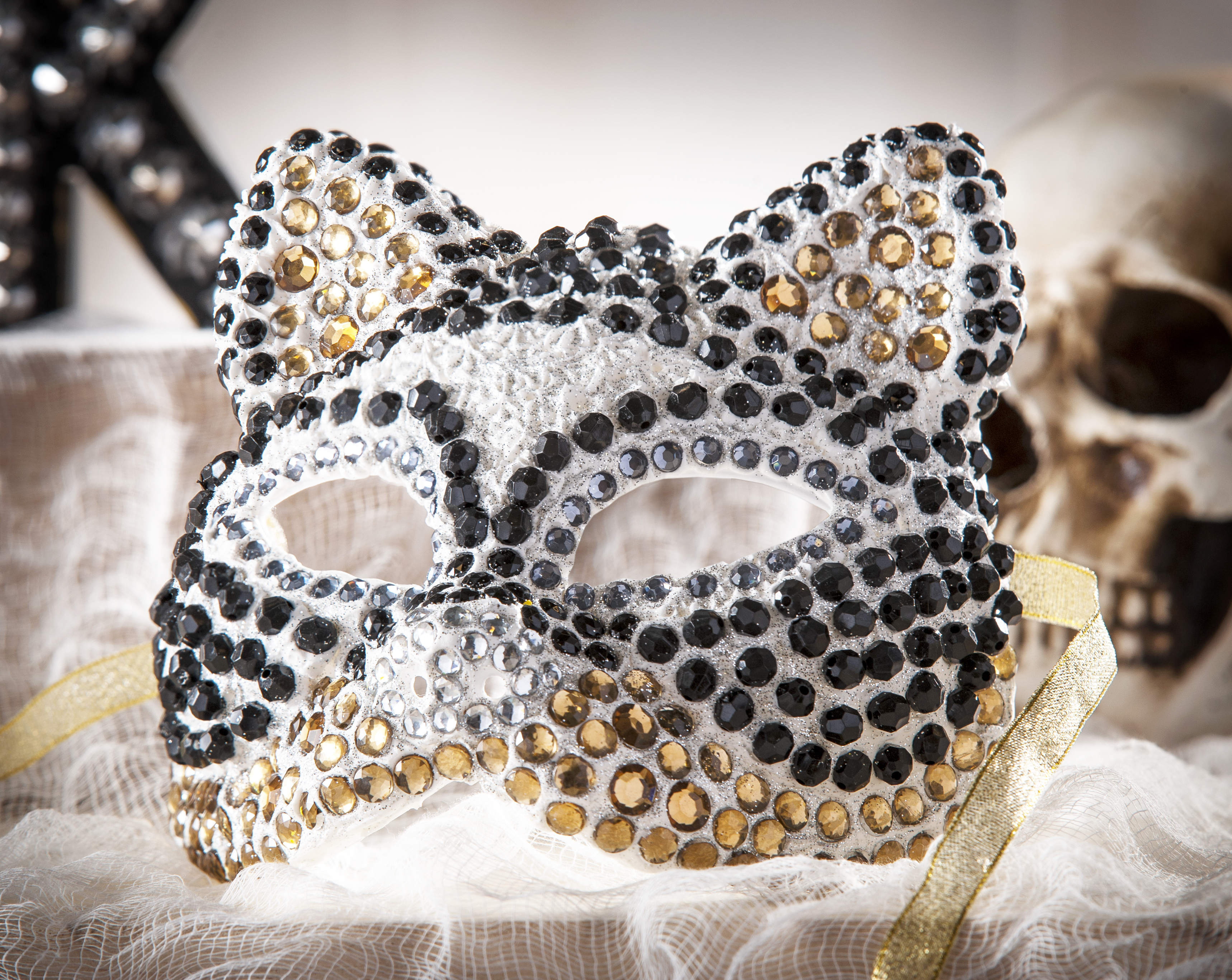 Meow! Make your own Rhinestone Cat Mask for Cosplay and Halloween
We chose black, gold and silver gems for this diy cat mask because we were going for a glitzy look. If you want to go a little more….."Lisa Frank" – Then try using bright multi colored gems mixed with black. This mask is super lightweight and easy to wear. By the way… Craft store have blank masks all year long.
Supplies::
Plastic cat mask, Collage Clay by Mod Podge, Gold rhinestones, Wax pencil, Silver rhinestones, Black beads
Instructions::
Attach the star tip to the Collage Clay decorating bag.
Begin at the ears and apply Collage Clay like you would ice a cake. Start at the center of the ears and fill in the each ear area with the Collage Clay. Embed the gold rhinestones into the clay using a wax pencil or your fingers. Next add clay and gold rhinestones to the mouth area of the mask. NOTE: when embedding press the rhinestone or bead into the clay. The clay should touch the entire bottom and edges of the item being embedded.
Next add Collage Clay around the eye and nose area. Embed silver rhinestones into the Collage Clay.
Next add Collage Clay to the rest of the mask. It is best to do this in sections. Embed the black beads into the Collage Clay.
For this design we left the center of the mask plain.
PROJECT TIP: When using Collage Clay on a large project it is best to work in sections.
(Visited 124 times, 1 visits today)