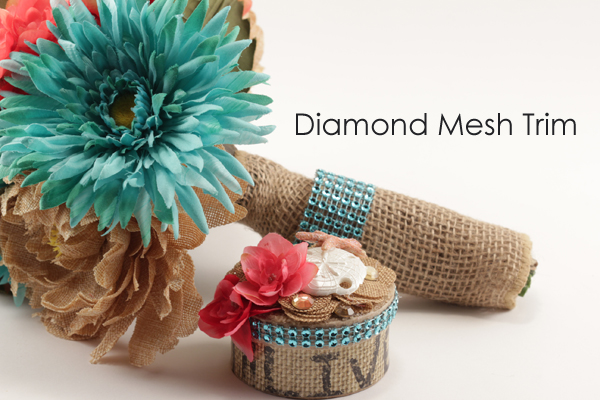 Bling and Burlap
We have been seeing a consistent trend in the bridal world.  Bling and burlap is still as hot as ever and with Diamond Mesh ribbons you can decorate flowers, a venue, tables, invitations and party favors. For this Beach bouquet and Party Favor, I used our turquoise Diamond Mesh ribbon, silk flowers, burlap and shell embellishments made from our Mod Podge Shells Mod Mold.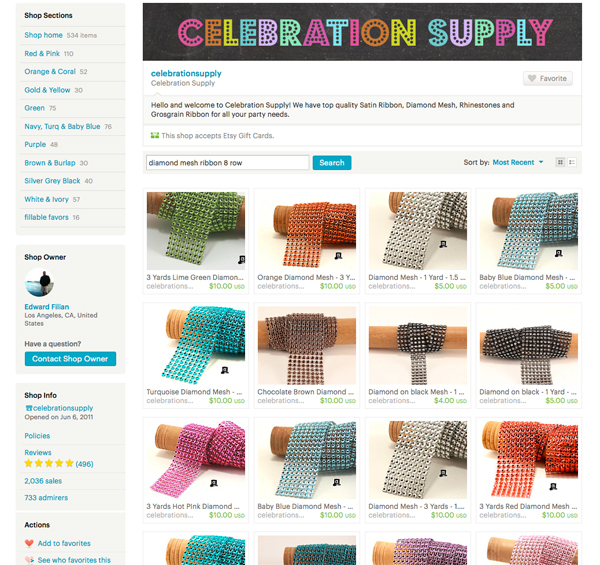 At Celebration Supply we have diamond Mesh ribbon in 4-Row, 8-Row and Larger.
Our ribbon is Lightweight Acrylic with lots of sparkle… and a budget price.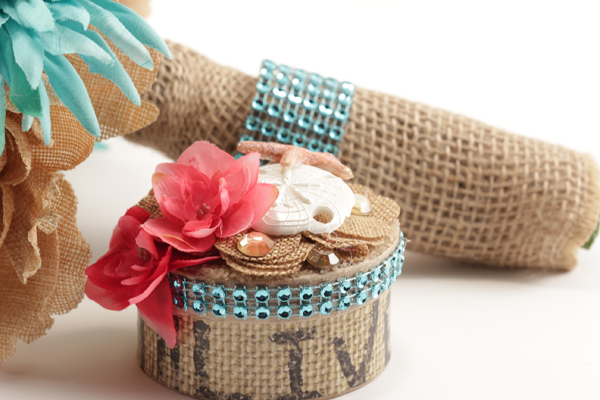 Diamond Mesh ribbon cuts really easy! One thing I love about this ribbon is that it cuts to any size. In this photo you can see how we cut the ribbon down so that it was just 2-rows wide. I also love that it glues so easily. You can use Mod Melts, Hot Glue and Tacky Glue.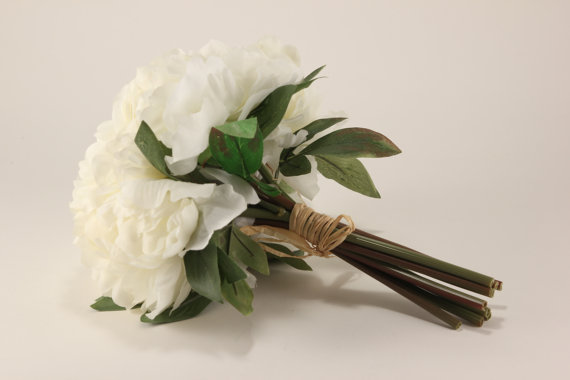 We also have a large selection of silk flowers for making bouquets and accessories.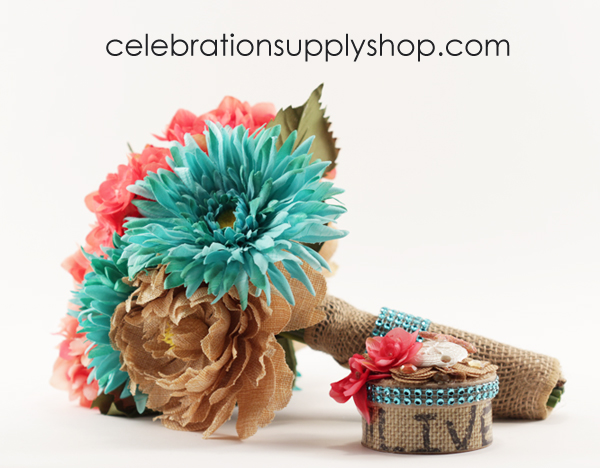 (Visited 207 times, 1 visits today)