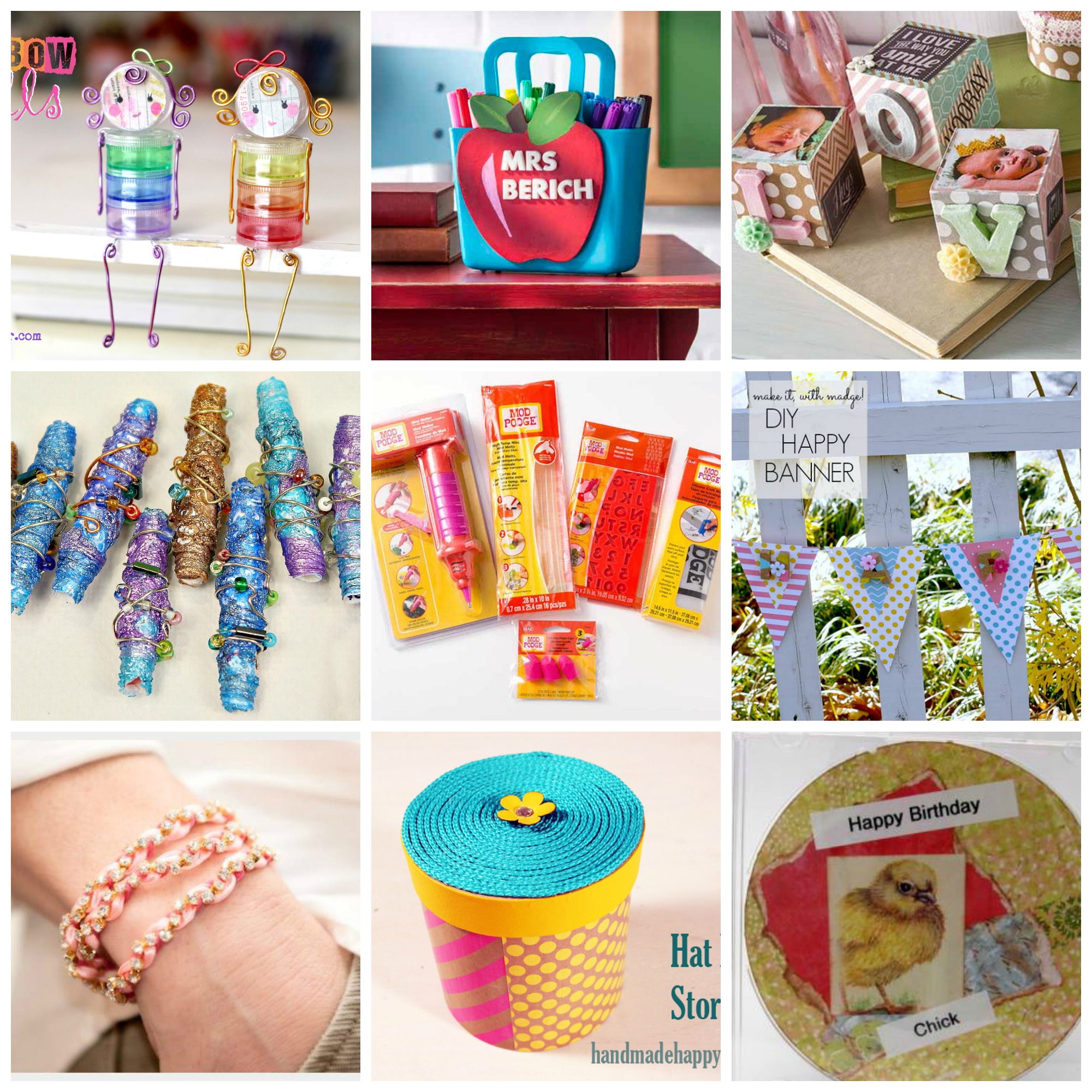 Today, I'm sharing 9 diy crafty ideas from me + Steve and some of my creative pals.  We have everything from recycling to teacher gifts in this round up!
Make sweet little dolls with dollar store containers!  Too Cute! Via PLA Schneider
Teachers will love a customized pencil caddy using Mod Melt Letters. Via Cathie and Steve for Mod Podge.
Use photos, wood blocks and Mod Podge to make Photo Blocks for Mother's Day.  Via Cathie and Steve for Mod Podge.
Recycle envelopes into designer beads. Via Mark Montano
Mod Podge Rocks is hosting a Mod Melter Value Kit Giveaway.
Make an adorable banner with painted letters. Via DIY Doyenne.
Fashion a bracelet with design ideas by Cathy Attix. Via Trinkets in Bloom.
Get your crafts organized with some Mod Podge ideas. Via Mod Podge with Cathie and Steve.
Custom CD or DVD covers are easily made with just a little paper. Via Creative Goddess.
(Visited 953 times, 1 visits today)